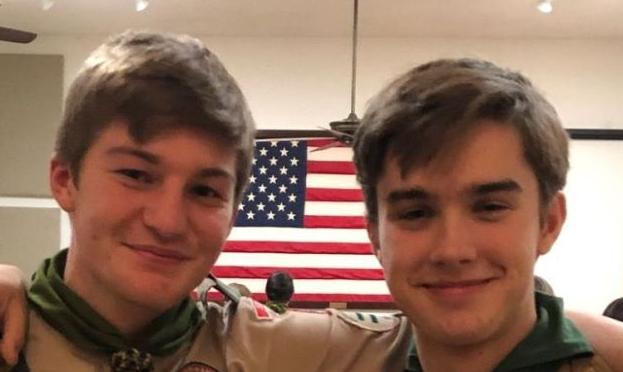 Recent St. Helena High School graduate George Conwell has received a $10,000 scholarship to study engineering.
Conwell received a Spring 2020 STEM Scholarship Award from alliantgroup, a tax consulting firm that awards scholarships to students pursing careers in STEM (science, technology, engineering, math) fields.
Conwell plans to attend Rensselaer Polytechnic Institute in Troy, New York.
Conwell said he will enter an "undeclared engineering" exploratory program where he will learn about the various fields of engineering before choosing one to study.
"When I was first applying to schools I tended toward mechanical engineering," Conwell said. "Now that I've learned a little more, I'm looking into maybe civil engineering or environmental engineering."
He was one of five students nationwide to receive the full $10,000 scholarship from alliantgroup, and the only student west of the Mississippi River.
"It is the number one problem I hear from businesses; that there's just not enough students graduating with STEM degrees to fill job openings," alliantgroup CEO Dhaval Jadav said in a statement. "That's why I get so passionate when it comes to helping kids accomplish their dreams in STEM. We need to encourage these bright young minds because we want the next world changing innovation to come from the United States."
Watch now: Distance learning standards for schools