Author Robert Louis Stevenson made an appearance of sorts during his 169th birthday party at the St. Helena museum that bears his name.
Guests who peered closely enough at the scale model of the cabin where Stevenson and his bride Fanny stayed outside Calistoga in 1880 could make out a tiny figurine of the Scottish author lying sick in bed, where he seemed to spend much of his short life when he wasn't writing "Treasure Island" and other enduring classics.
The Robert Louis Stevenson Museum celebrated Stevenson's birthday on Nov. 13, the day that the St. Helena City Council declared "Robert Louis Stevenson Day." In a nod to Long John Silver, one of Stevenson's best-known characters and an obvious inspiration for Disney's Captain Jack Sparrow, Executive Director Barrett Dahl helped kids fold and decorate pirate hats made out of newspaper.
"The museum's been in a real transition for about 10 years, trying to transform that old-house feeling into a professional museum," Dahl said.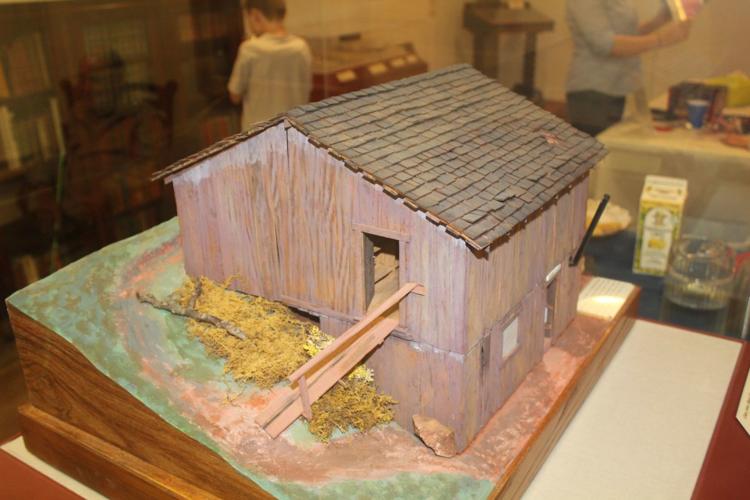 Arthur Orton built the model of the cabin where the Stevensons stayed during the Napa Valley honeymoon that inspired his travelogue "The Silverado Squatters." In addition to the little Stevenson figurine, Orton included one of Fanny on the first floor.
The museum also houses Stevenson's writing desk, his last-known piece of writing (a passage from his unfinished novel "Weir of Hermiston"), a lock of his hair, original manuscript pages of "Strange Case of Dr. Jekyll and Mr. Hyde," a little pair of leather gloves Henry James left behind during a visit to the Stevenson home, and assorted letters, diaries and ephemera.
Dahl said many guests are amused at Stevenson's handwriting, which tends to be tiny and, at its worst, barely legible. There are also frequent cross-outs and scrawled edits – no surprise for an author said to have burned the first draft of "Jekyll and Hyde" because it wasn't up to snuff.
"Here you can see he wrote the whole page and then crossed out this entire paragraph," Dahl said. "You can see the writing and the editing process."
The museum houses many items that belonged to Fanny, the bright and independent woman who married the author in 1880 and nursed him during his frequent illnesses until his death in Samoa in 1894.
You have free articles remaining.
Fanny used to take pride in her ladylike little feet, but once the couple moved to Samoa she started going barefoot and would boast of how her feet had widened. One of her silk shoes is on display at the RLS Museum, and judging from its daintiness she must have bought it pre-Samoa.
The museum offers glimpses into the couple's relationship. A marriage license issued in San Francisco lists Louis (he never went by Robert) as "single" and Fanny as "widowed," even though Fanny was actually divorced from her previous husband Samuel Osbourne, a Civil War veteran and noted philanderer. Louis became a devoted stepfather to the Osbournes' two surviving children, Lloyd and Isobel.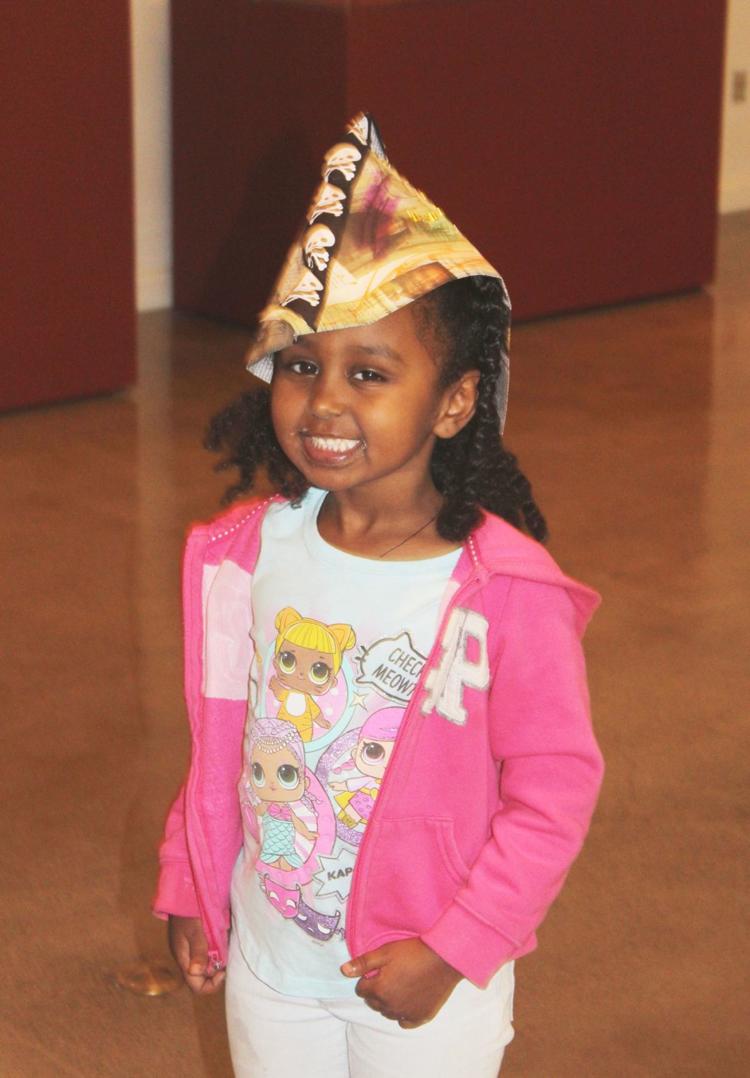 Notable in their absence are most of the family's dishes. The museum has one service set, but most of them are at the nearby home of another famous author.
Dahl explained that after Stevenson died, Fanny left the dishes behind at their home in Vailima, Samoa. When Jack and Charmian London visited the home 13 years later as they tried to sail around the world, Charmian decided to keep the Stevensons' dishes as a memento. Jack bought them from the local natives and shipped them back to the London home near Glen Ellen, where they remain on display today in the House of Happy Walls at Jack London State Historic Park.
Dahl plans to refresh the display now and then to show off new treasures from the museum's archives, like Stevenson's grandfather clock, a bound copy of one of his short stories that he hand-pressed himself, and more manuscripts.
"The manuscripts are probably going to be on a rotation to be on display so you can see a variety of Stevenson's work in his own handwriting," Dahl said. "They are in beautiful leather bindings, so they'll probably be very delicately opened and displayed, but they'll look so nice."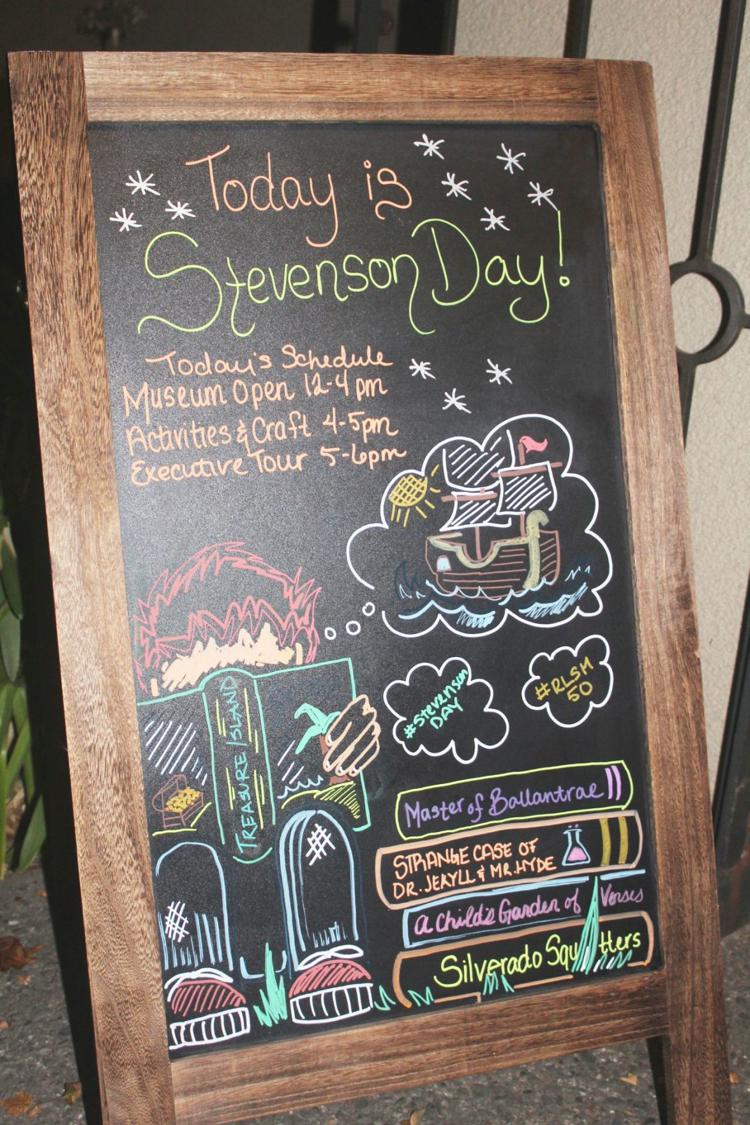 Aside from being a Stevenson fan, Strouse appreciated bookbinding and California landscape art, and the museum holds works by artists William Keith, Joseph Dwight Strong (the first husband of Stevenson's stepdaughter Isobel), and Isobel herself. With the city of St. Helena considering major renovations to the library/museum building, Dahl hopes those parts of Strouse's collection will become more accessible.
"If the city sees fit to give us a really good, decent-sized facility, we could have multiple exhibitions and also have activity space for the public to utilize," Dahl said. "That means we could bring in more exhibits and do more exhibits from our own collection."
The museum's 50th anniversary celebration at Duckhorn Vineyards, originally scheduled for Nov. 2, was postponed to April 4 due to the Kincade Fire and PG&E power shutoffs. Tickets will be available Jan. 1 at stevensonmuseum.org.