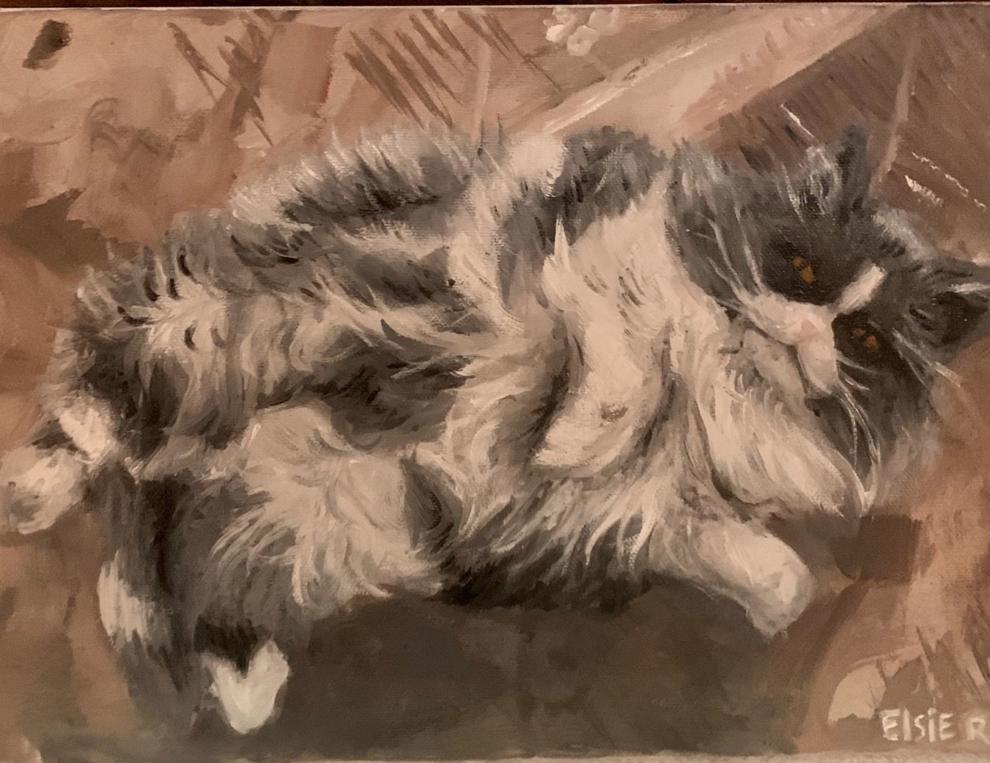 Elsie Rogers, now a sophomore at Northfield Mount Hermon School in Gill, Massachusetts, has enjoyed art classes and programs at Nimbus Arts for most of her life, and has been taking painting lessons with Anne Pentland, Nimbus Arts' resident artist, for the last three years.
Her move last year from St. Helena Montessori School to a boarding school in Massachusetts made her realize how grateful she was for Nimbus Arts, so when she returned for the summer, she launched a plan to reach out to family and friends to sell commissioned painted portraits to support Nimbus' mission. Rogers also offered the portrait painting talents of Pentland, her beloved art teacher, to support the rebuilding of Pentland's home that was damaged in the 2017 fires.
"Nimbus Arts has been a big part of my life. I have been attending classes since I could hold a paintbrush and it has inspired my love of painting," Rogers wrote in her letter offering her painting services to benefit Nimbus. "Nimbus is possible because it has great teachers. Anne Pentland has been my favorite painting teacher … and we are grateful to have her here."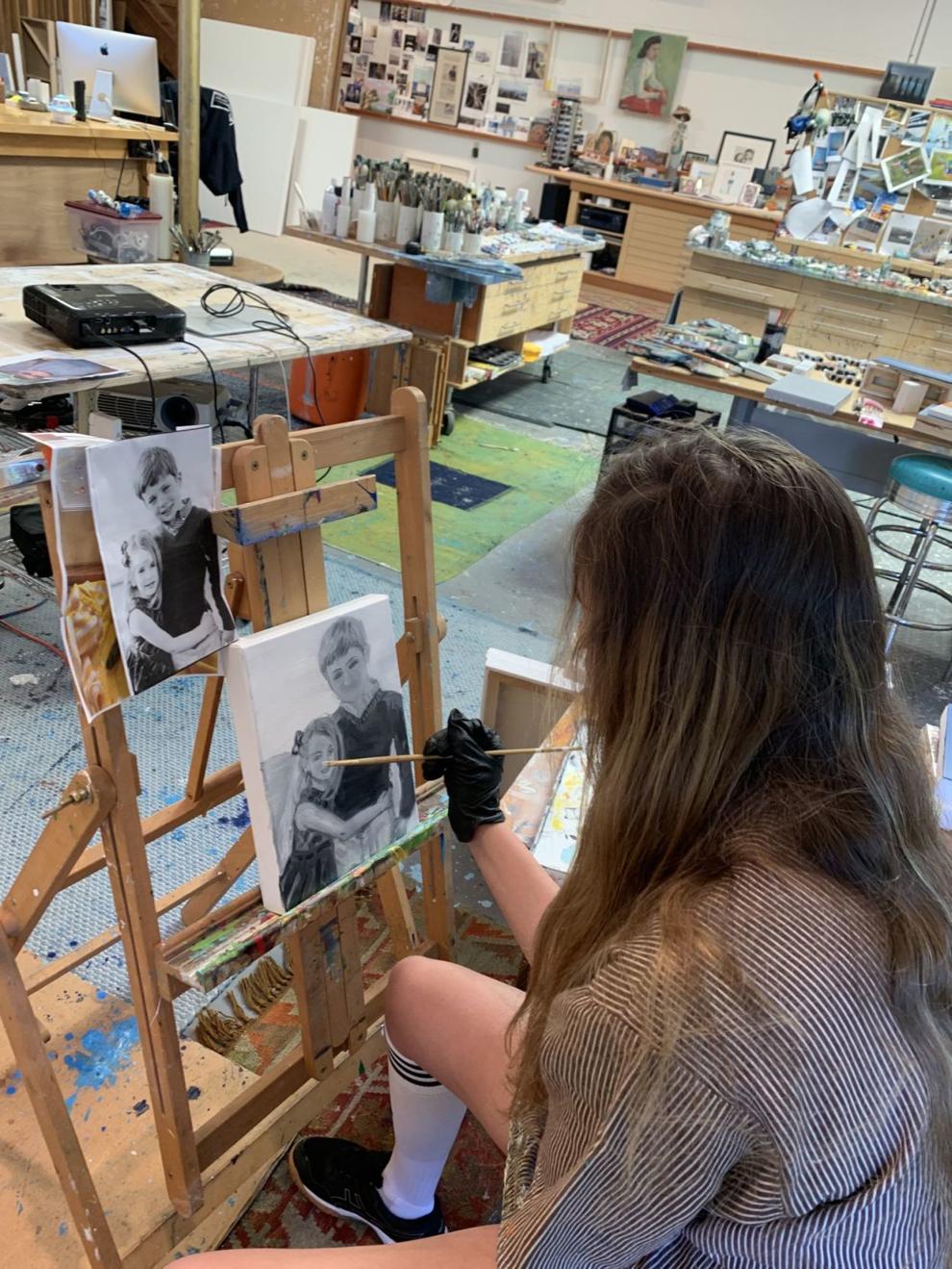 Over the summer, Rogers' portrait painting raised more than $2,000, and all these funds were donated to Nimbus Arts for scholarships and financial aid.
"Elsie's summer portrait project was so thoughtful and generous, and we are excited to use her donations for scholarships to inspire creativity for more kids," said Jamie Graff, Nimbus Arts executive director. "Please reach out to us if you'd like to take a class or go to a camp on scholarship – we are always ready to help."
Each of Rogers' painting was produced in an 8-inch by 10-inch format and most featured portraits of people and pets. She employed a variety of techniques to convey the spirit and character of the subject matter, using skills she learned working with Pentland.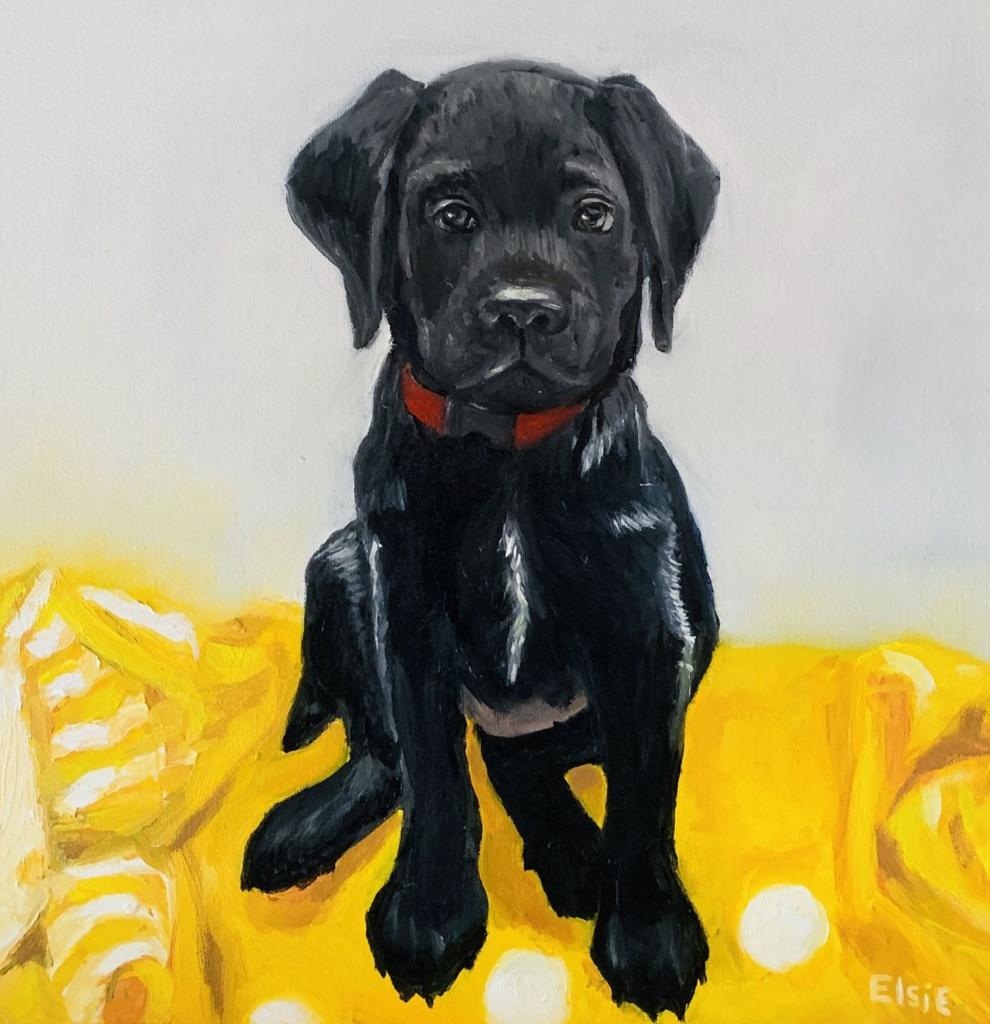 Pentland said, "Elsie is a talented young painter who loved painting from an early age. It has been a pleasure to work with her over the years and watch her talent and focus evolve. She has a gift for painting and has always enjoyed the challenge of painting people, with great results. I wish I had this kind of opportunity as a young person, it builds confidence and stamina to paint commissions! And how rewarding it is to see her put her gifts to use to benefit Nimbus Arts, we are all truly grateful."
About Nimbus Arts
Nimbus Arts is a community-owned 501 ©(3) nonprofit organization founded in 2005 with the mission of giving the Napa Valley community access to art. We are dedicated to fostering creative expression, nurturing curiosity, innovating through collaboration and building a sense of community. In addition to on-site classes and camps, open studios, and lectures, Nimbus Arts offers free public events, community service programs, classes in public and private schools, and collaborative art projects throughout Napa County.