The outdoor labyrinth at St. Helena's Grace Episcopal Church was crowded with people, who gathered together on Sunday, May 23 for an outdoor worship — the first in 15 months because of the COVID-19 pandemic.
May 23 was the celebration of Pentecost, which marks the birth of the Christian church, and the Rev. Amy Denney Zuniga, Grace Church rector, welcomed back her predecessor, the Rev. William "Father Mac" McIlmoyl, and named him Rector Emeritus.
Rev. Amy said she wanted to make it official, by offering Father Mac an opportunity to be around on campus more than since he retired five years ago. "Every now and then we'll get him to preach" at Grace, although she noted he already has a congregation, since he is Priest in Charge at St. Luke's Episcopal Church in Calistoga.
Joining the two churches together on occasion will bring "more Holy Spirit, more love, more connection," Rev. Amy said. "We're grateful to be on this journey together."
For his part, Father Mac said, "I don't know what I'm doing today," adding, "My heart is full of gratitude for a lot of different things," including friendship with Rev. Amy. The two began riding bicycles more than a year ago, in March, when the COVID-19 pandemic was at its height in the Napa Valley, Father Mac said.
Their first joint ride was a 20-mile round trip from St. Helena to Napa, via Silverado Trail. It was not easy for Rev. Amy, who was a recreational cyclist, while Father Mac is a more experienced rider.
Earlier this year, he decided it was time to ride up Atlas Peak, a 12-mile mostly uphill ascent, with 13 to 14 percent pitches, which are "not for sissies," he said. After starting in Yountville, the two had ridden 18 miles, with three more miles until reaching the summit. Father Mac said he knew his partner was tiring and he offered to turn around. Rev. Amy declined, saying she wanted to finish. "That taught me something" about her and since then, "we've developed a great friendship," he said.
Of his new title, Father Mac "intends to do it well," following his good friend, the Rev. Dr. Anthony Petrotta, who served at Grace Church years ago. After serving for years at St. Francis Episcopal Church in Wilsonville, Oregon, Petrotta retired and recently was named Rector Emeritus.
Rev. Amy said in addition to the 150 gathered on the outdoor labyrinth, which included many from St. Luke's Episcopal Church in Calistoga, there were 150 people joining the service online. The service included live music from a chorus directed by Craig Bond and scripture readings from both the Old and New Testaments of the Bible. During Father Mac's sermon he honored, recognized and thanked a number of people, including York and Elizabeth Wong, John Sales, Susan Shay, stonemason Larry Lintner, John Livingston and his daughter, Biz McIlmoyl.
Father Mac said he didn't think he could be any more proud of his daughter, who recently graduated with a master's degree from UCSF. She will become an ICU Nurse Practitioner.
"I was not surprised at the awards ceremony when my daughter received the outstanding student award," Father Mac said. He added, Biz did not receive the award for anything she did in school, but because she took action last September when the fires threatened Adventist Health St. Helena, where she works in the ICU.
"She became aware they might need help in the ICU," her father said. "She went up there and assisted other brave nurses with the fire evacuation from the ICU." Biz was one of the last nurses to leave the building when the doors were locked.
Additionally, when hospital officials turned the maternity ward to a COVID-19 unit, they sought nurses to staff it. Biz said she'd staff it, thinking others would join her. "Luckily, she made it because her mother damned near killed her," her father said with a laugh.
The Rev. William "Father Mac" McIlmoyl came to lead Grace Episcopal Church in 1993 and retired 23 years later.
At the podium on May 23, longtime church member Helen Christianson said she remembers McIlmoyl's first Pentecost service. She said Father Mac asked her to go to the back of the church during Communion and act as an intercessor, to openly pray for people. Christianson was skeptical, but she said the ministry continues today.
During an intercessory prayer for Father Mac, a handful of people gathered around him and put their hands on him.
Rev. Amy said Father Mac moved with his family to St. Helena from Florida 28 years ago, not knowing what was in store for them when they came to the Napa Valley. But, she added, "the amazing Holy Spirit," allowed their vines to grow strong and bear fruit.
The rector added, "We give you thanks, gracious God, for this man, for this day, for this time. We ask you to bless Mac as he becomes Rector Emeritus."
Editor's Note: Stoneberg is the former editor of the St. Helena Star, now retired, who serves on the Mission Committee of St. Luke's Episcopal Church in Calistoga.
Photos: St. Helena High School graduation, 2021
St. Helena High School Class of 2021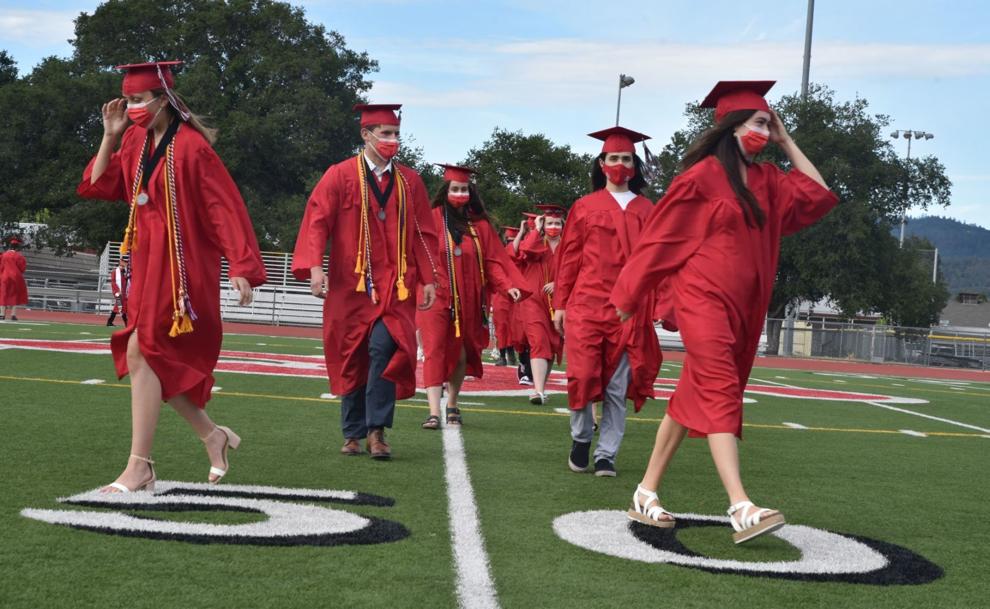 Reid Ivanoff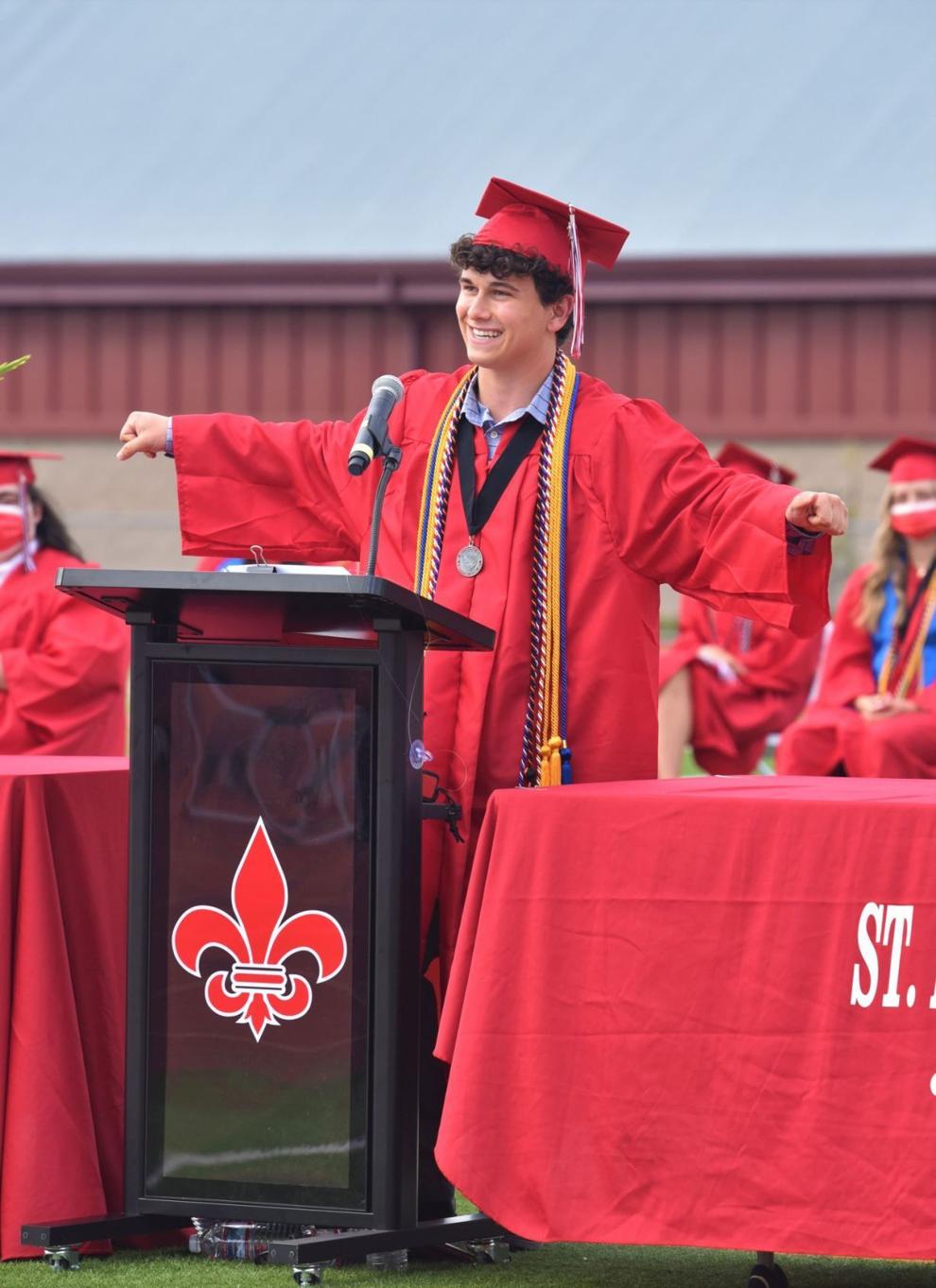 Carter Dahline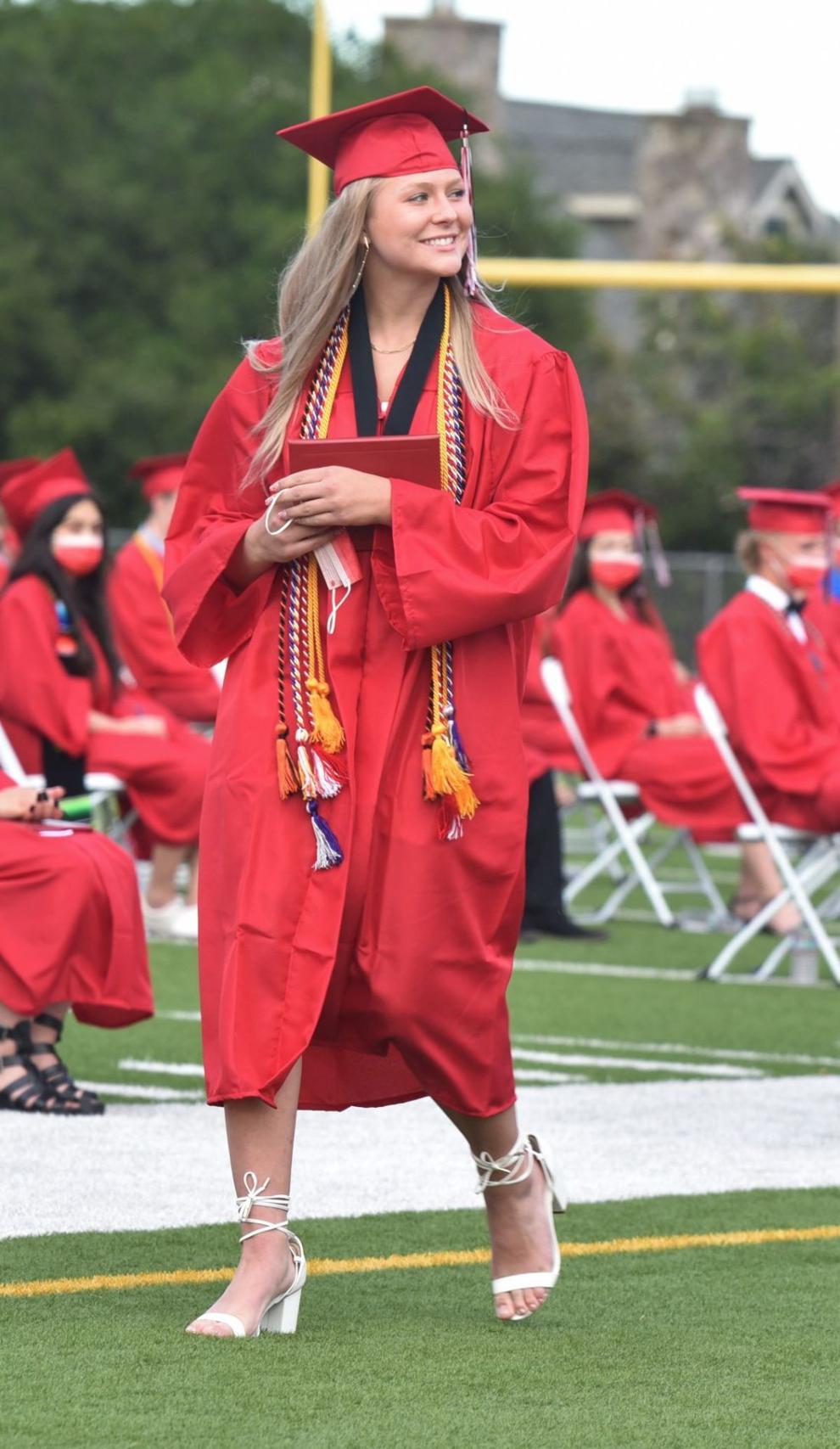 St. Helena High School graduation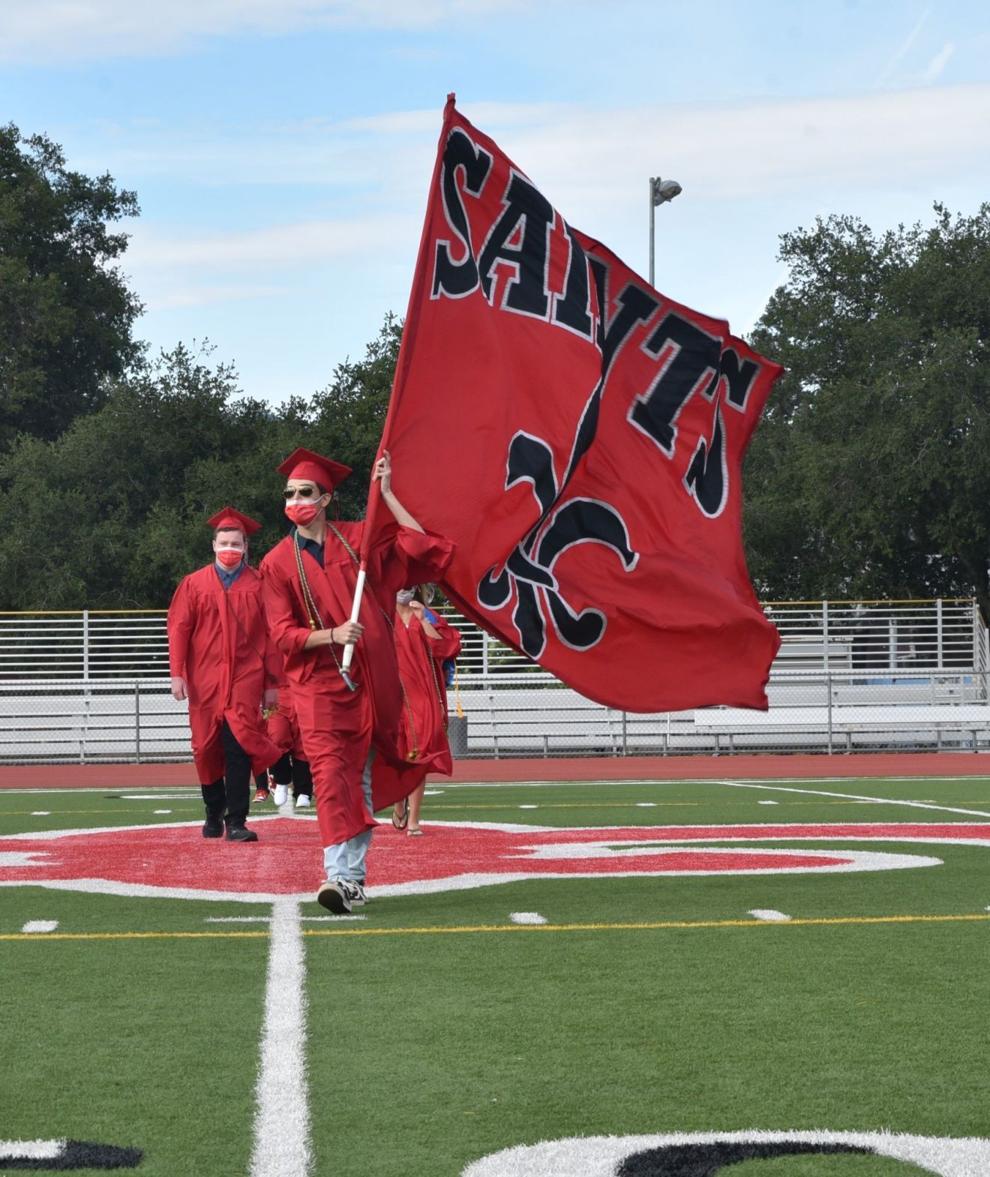 Fawad Muhammad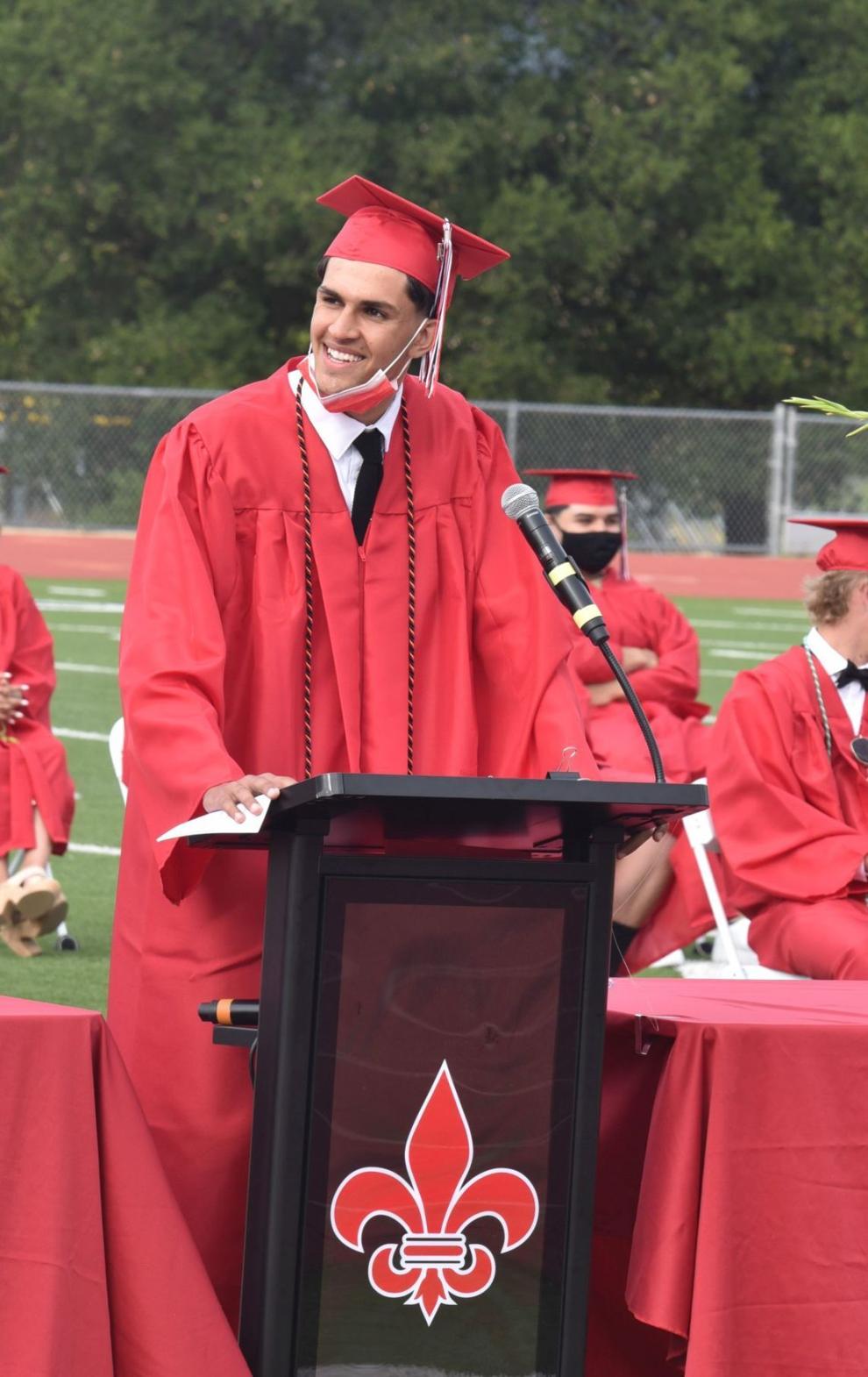 Sharon Lagunas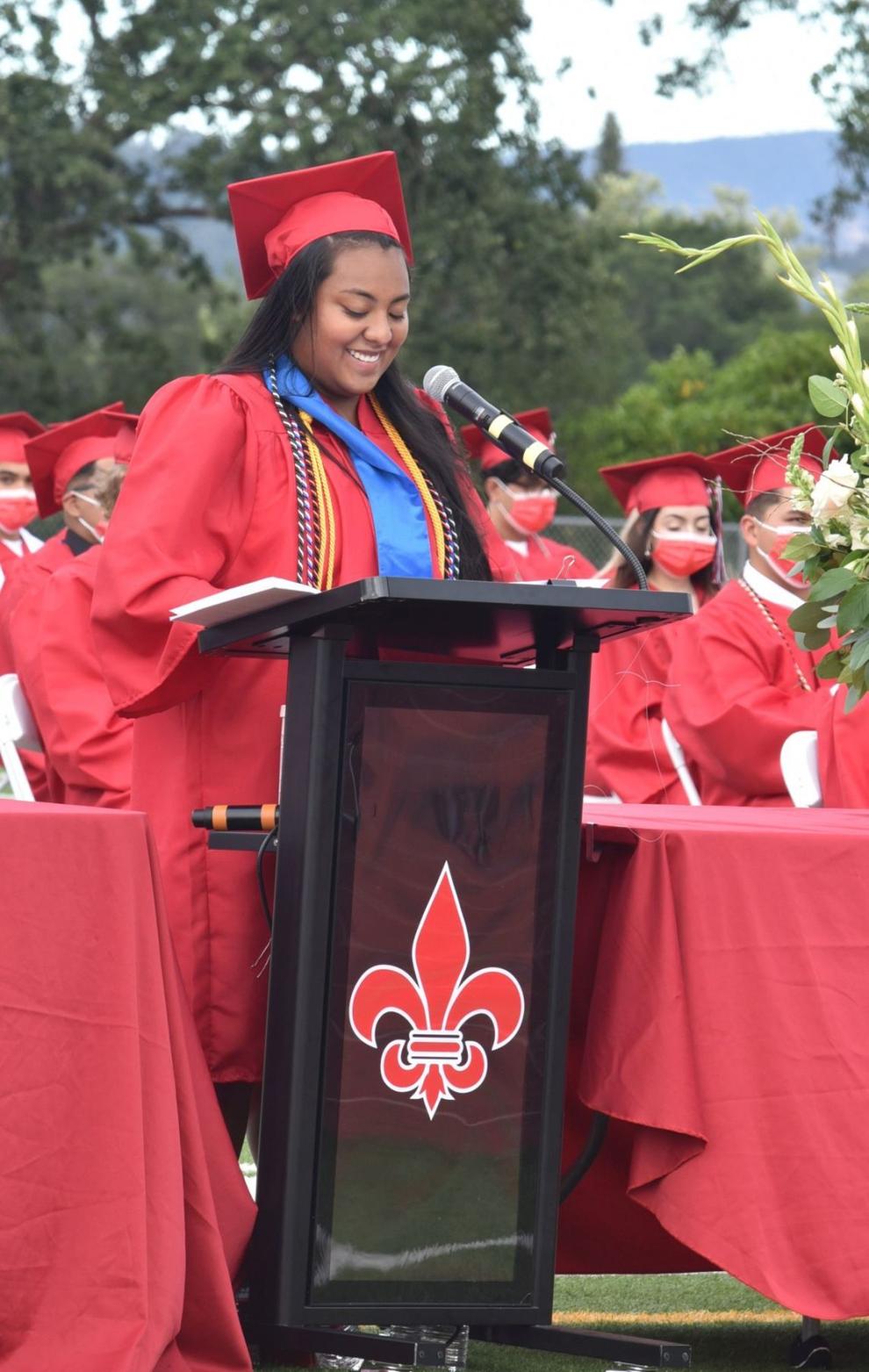 St. Helena High School graduation

Jayson Adkins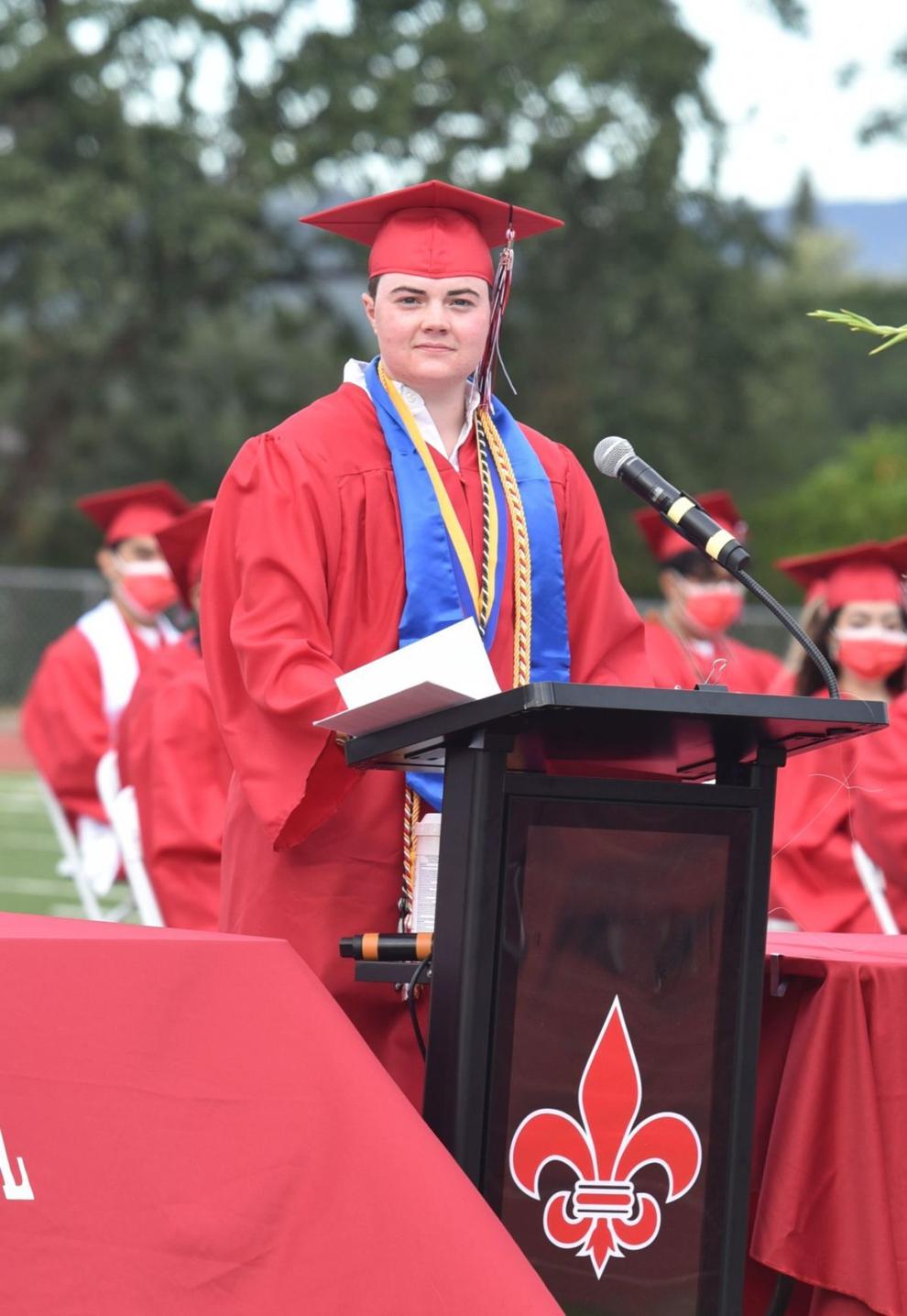 Megan Schweiger
St. Helena High School diploma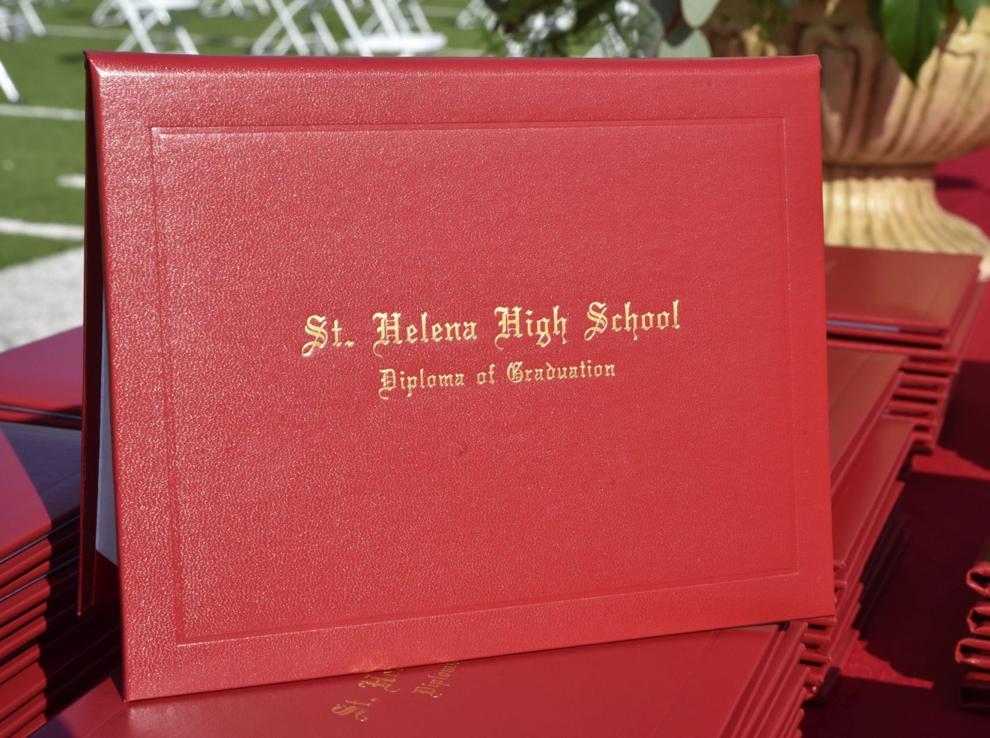 St. Helena High School graduation, 2021

Class of 2021 throws caps