Nimbus Arts invites artists to submit their work to the 14th annual Nimbash fundraiser.
This interactive arty-party, food and wine experience and auction returns to Charles Krug Winery on May 13. More than 300 guests from the Napa Valley, San Francisco Bay Area and beyond attend this annual sold-out event. Nimbash is a commission-based auction, with a percentage of art sales going to the artist.
This year's art submissions will go through Entrythingy, an online platform for calls to artists. The work will be juried by a panel to be included in this year's event.
Artists can receive up to 50% of the final sale price of their work while still supporting a dynamic local art center.
• Chandra Cerrito, art consultant and curator
Since 2004, Chandra Cerrito/Art Advisors has provided artworks for corporate, heath care and hospitality spaces throughout Northern California. As a public art adviser, Cerrito has also worked with developers, property owners and cities to manage over 50 public art projects and develop public art policy.
• Matt Rogers, artist and Nimbus Arts board member
Rogers is a lifelong resident of California, painter and art collector. He has an accomplished exhibition record with Caldwell Snyder Gallery. His commitment to the supporting local arts extends to being a Nimbus Arts board member.
• Nancy Willis, artist and curator
Willis has lived in worked in the Napa Valley for 30 years. Her painting practice extends out into the community through curatorial projects and teaching. Her work often brings global concerns back into local community through exhibitions like CONFLICT ZONE and public events.
Photos: Napa Valley's NIMBASH 2018 "Arty Party" celebration
"Traveler #1 Un Dia" by Joseph Carl Close at NIMBASH 2018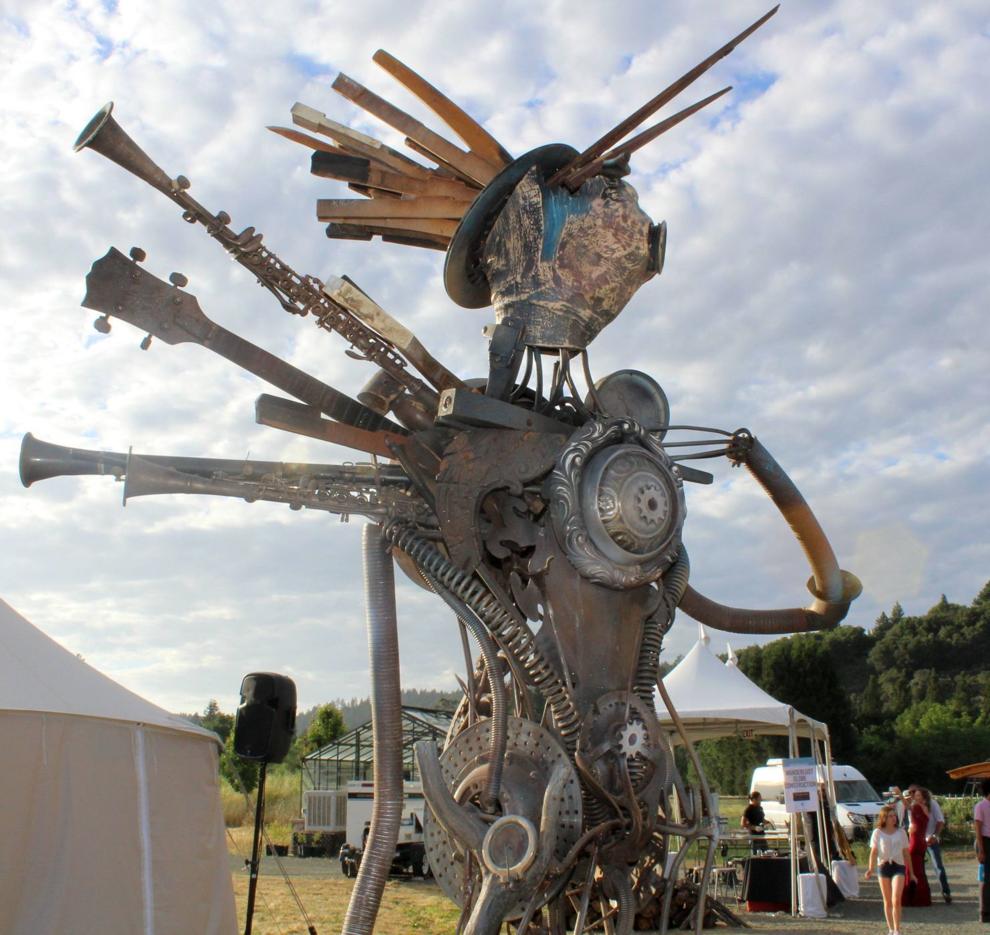 "Bottled Gold" living scupture at NIMBASH 2018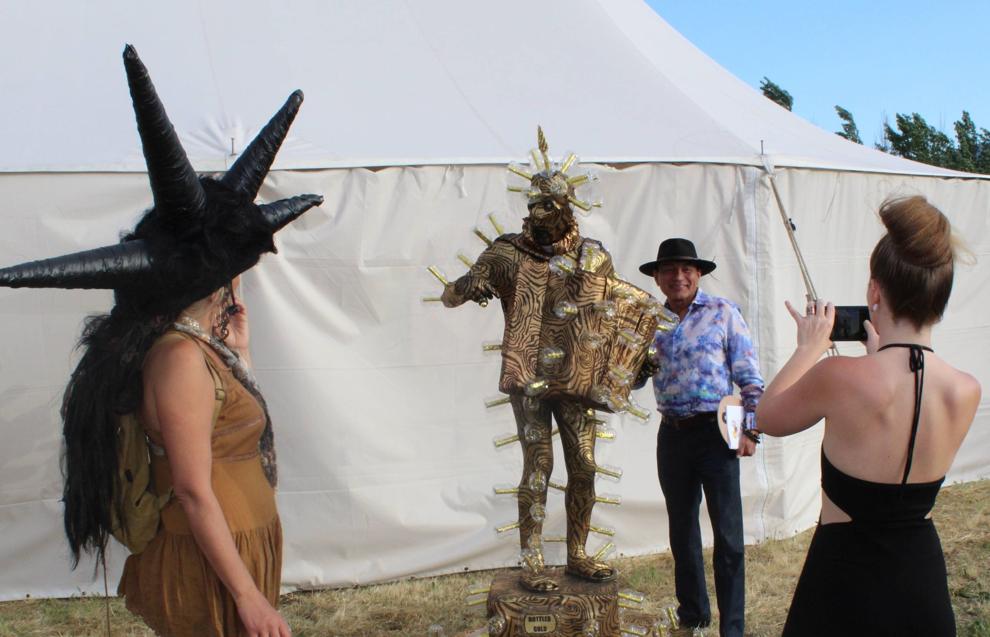 Dressing for NIMBASH 2018 in the Napa Valley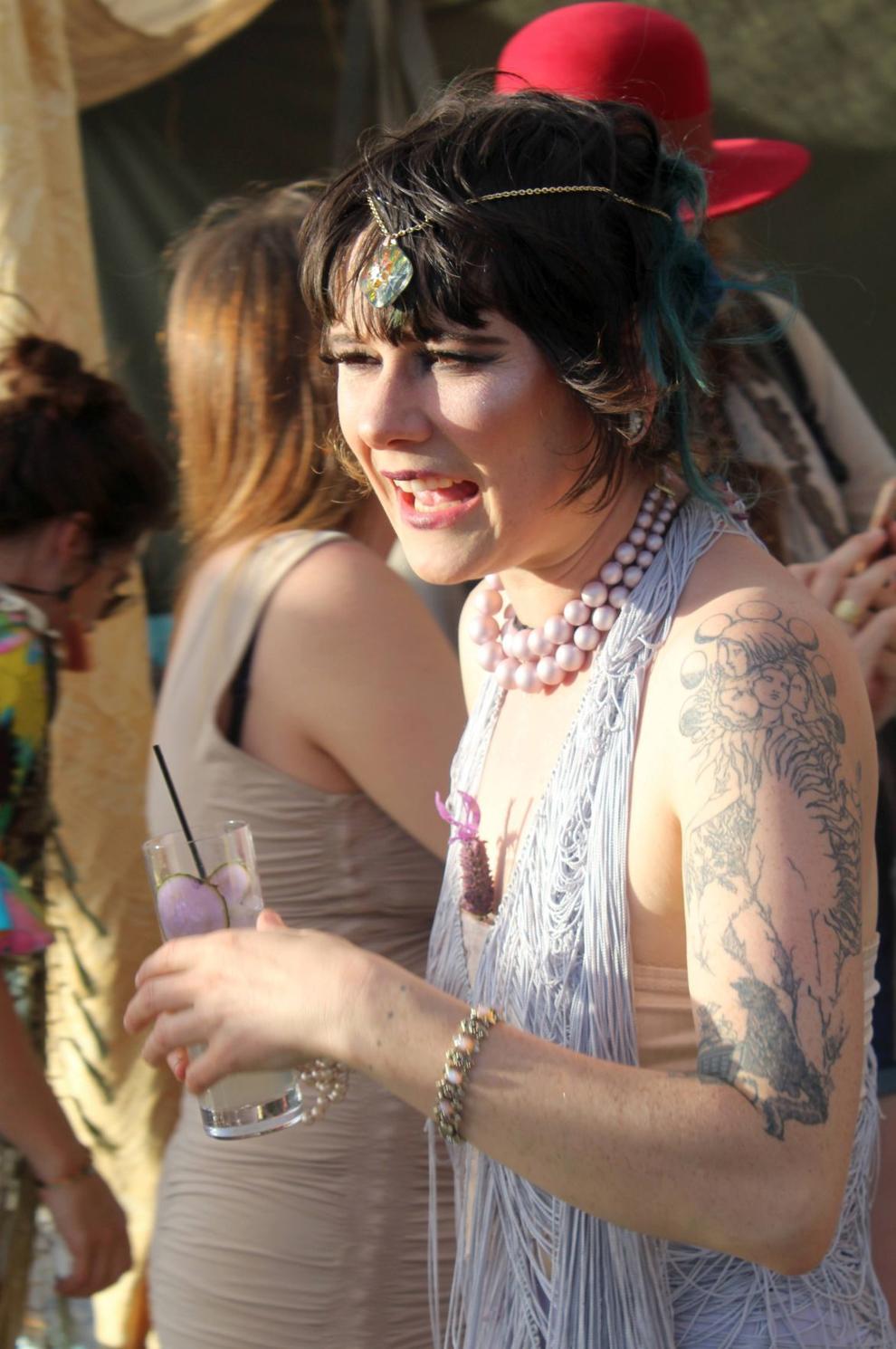 "Marion.net" by Monte Brill at NIMBASH 2018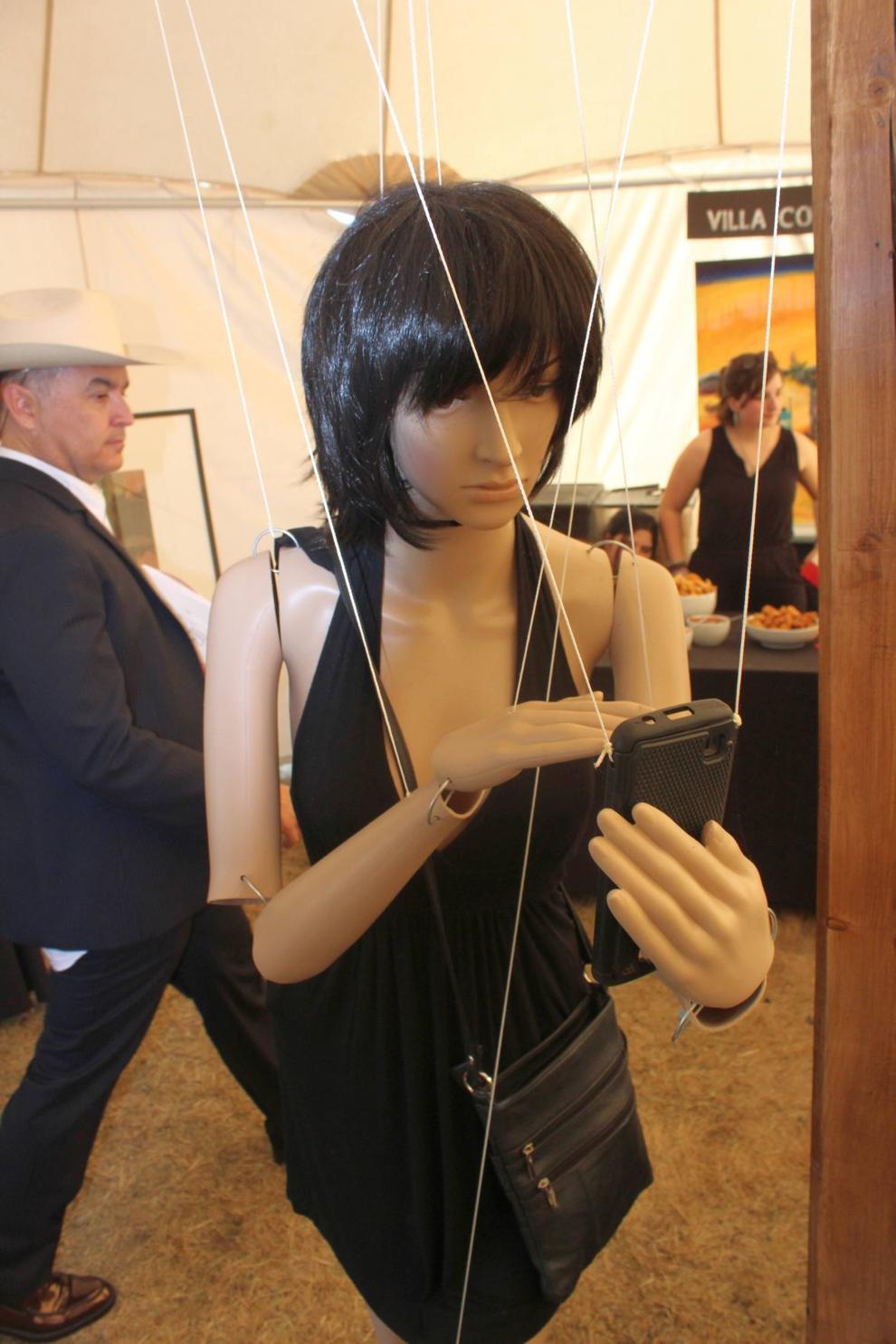 Vacation in a suitcase at the Napa Valley NIMBASH 2018 "Arty Party"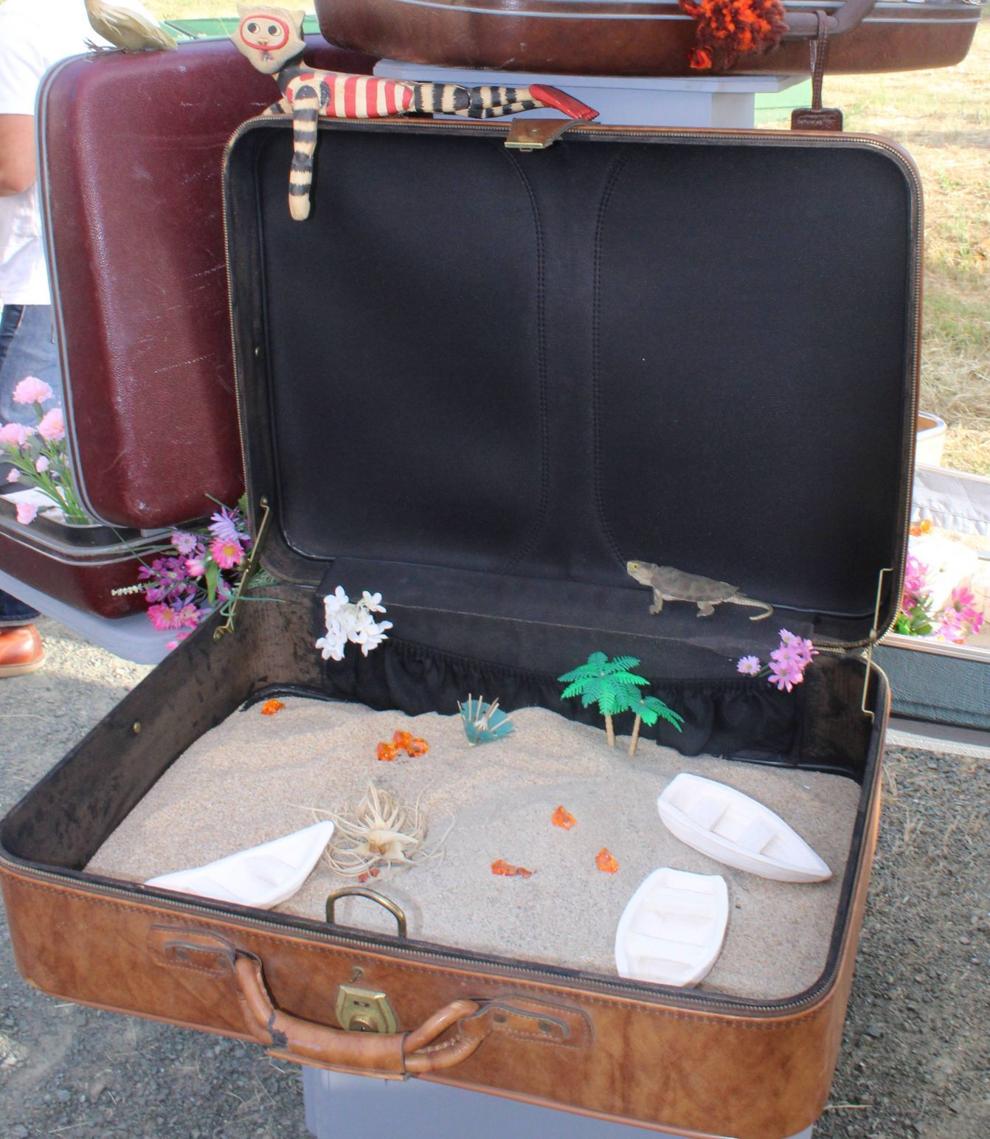 Ceramic painting at NIMBASH 2018 in St. Helena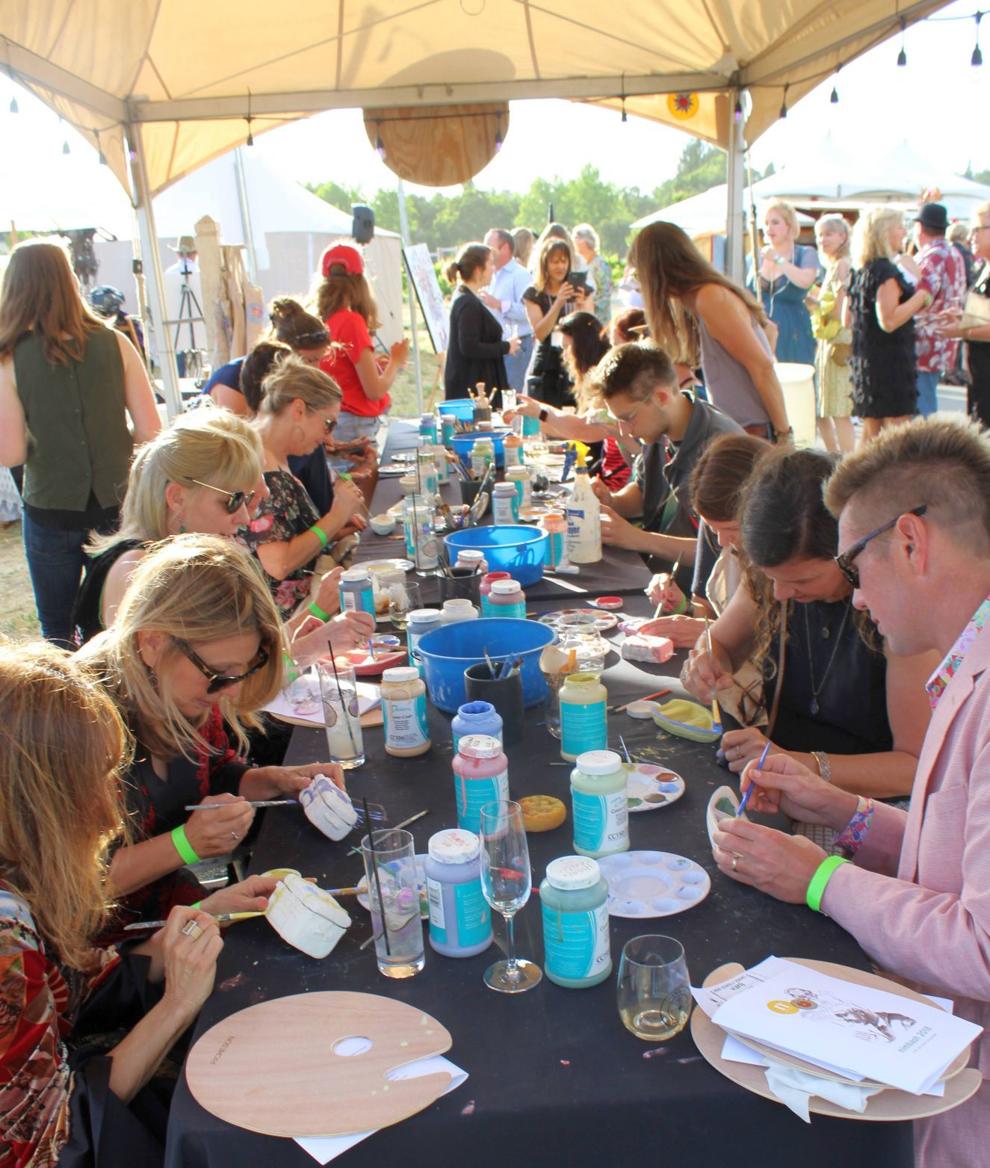 "Custom painted cow" at NIMBASH 2018 in St. Helena
Ceramic plate sculptures at Napa Valley's NIMBASH 2018 celebration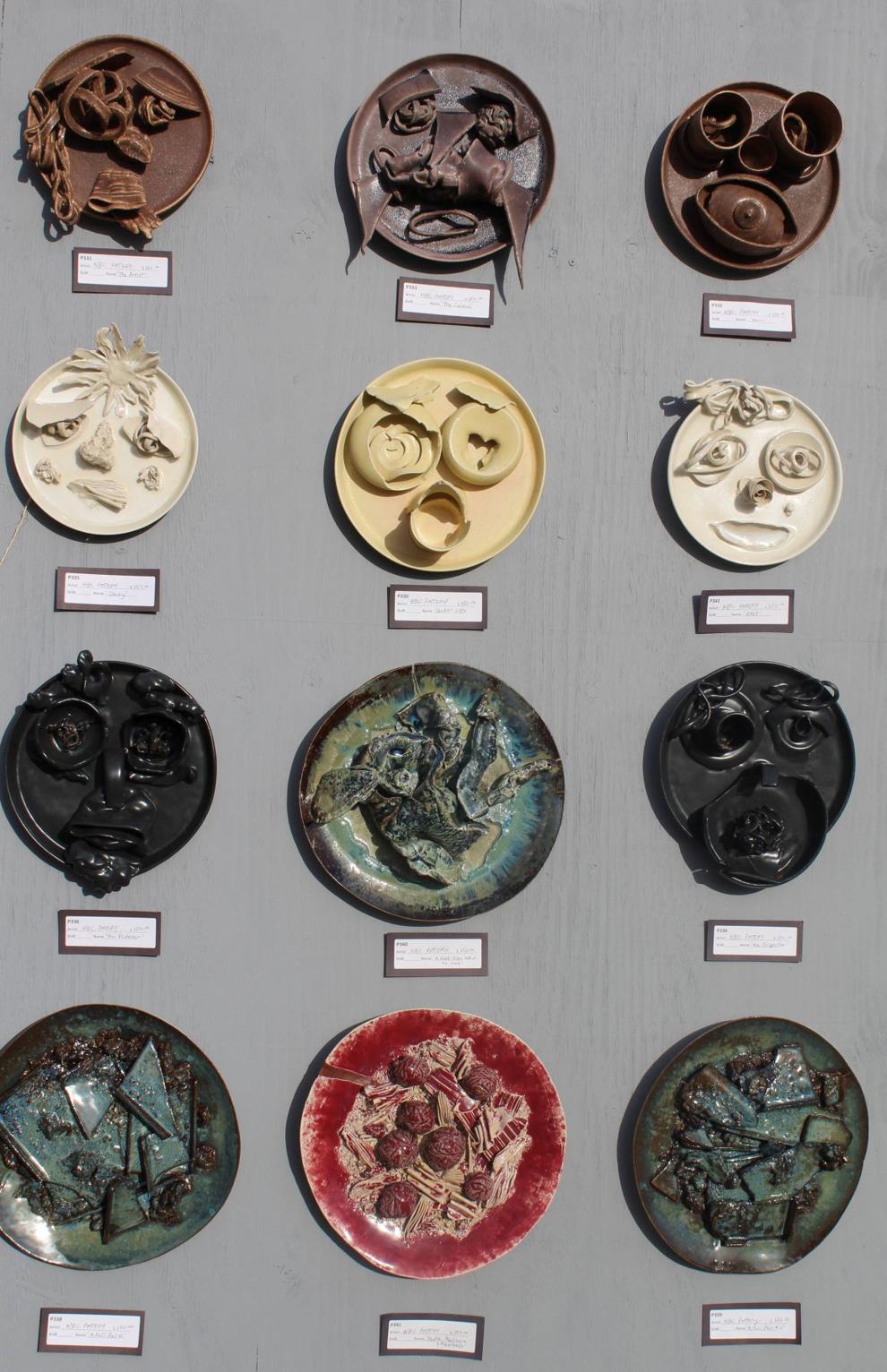 "The Village on the Hill" by Quinn Scheibal at NIMBASH 2018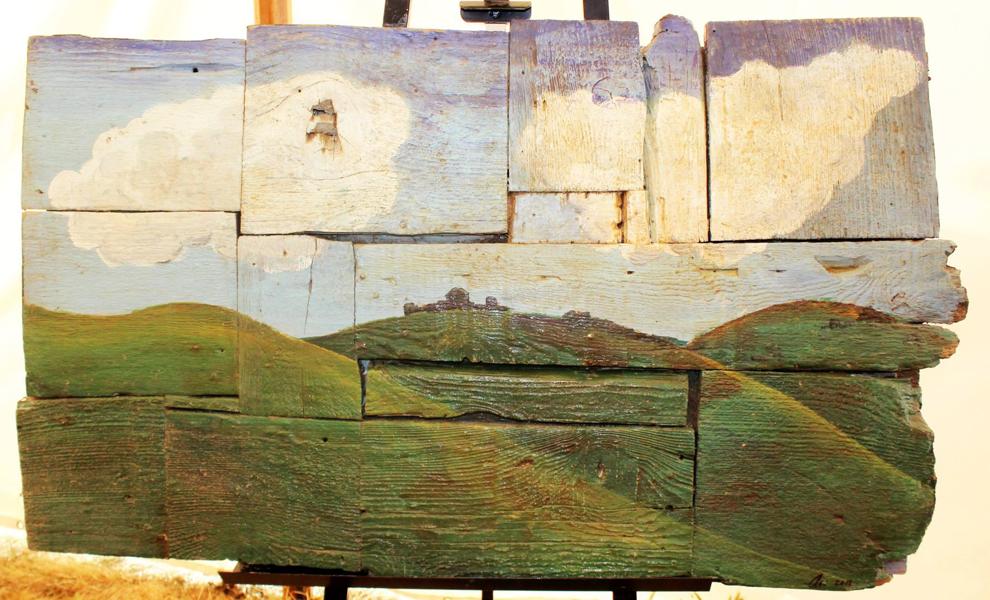 "Painter Head" by Jami Ray at NIMBASH 2018 in the Napa Valley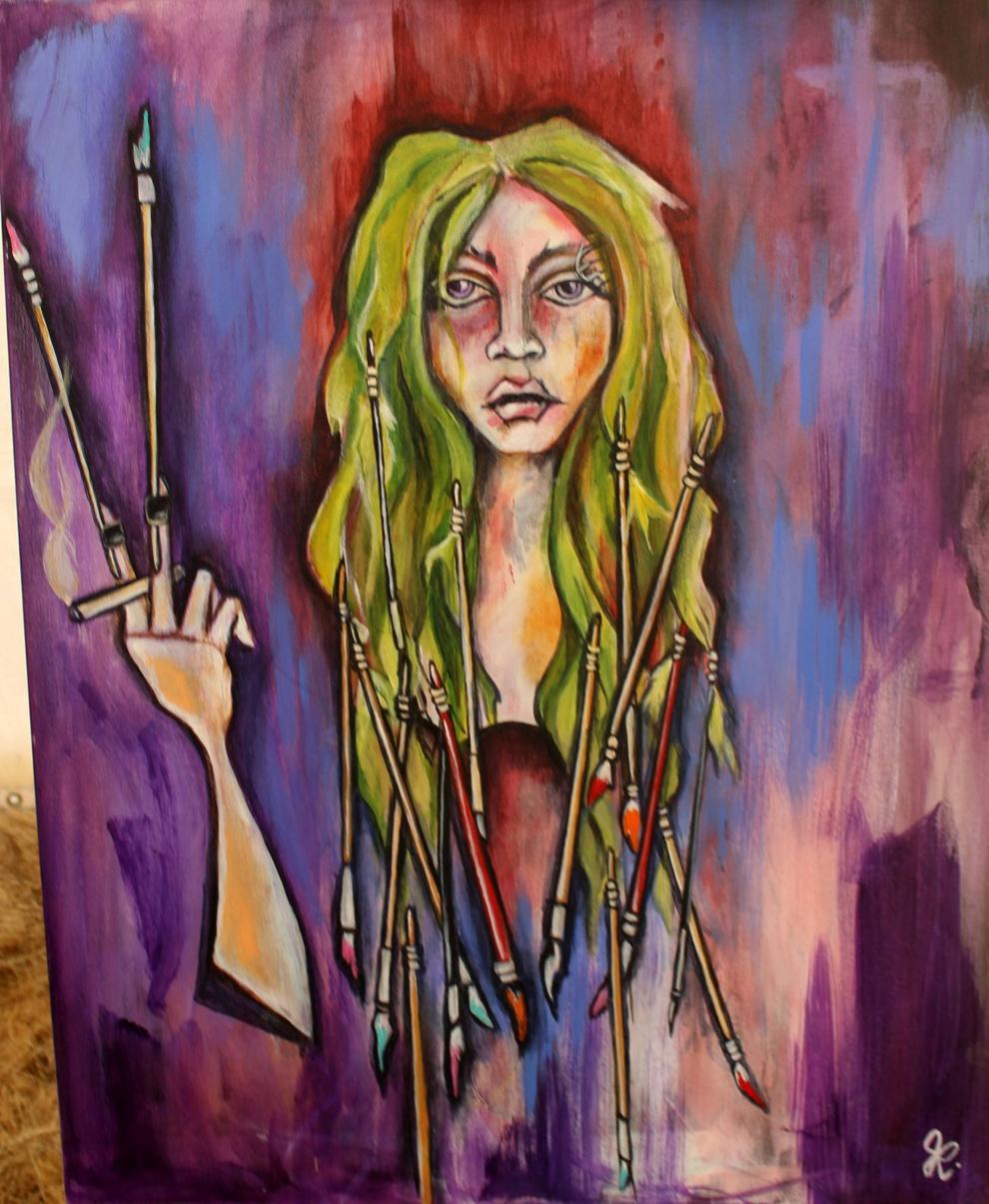 Maria May's "Ndzhou" at NIMBASH 2018 in the Napa Valley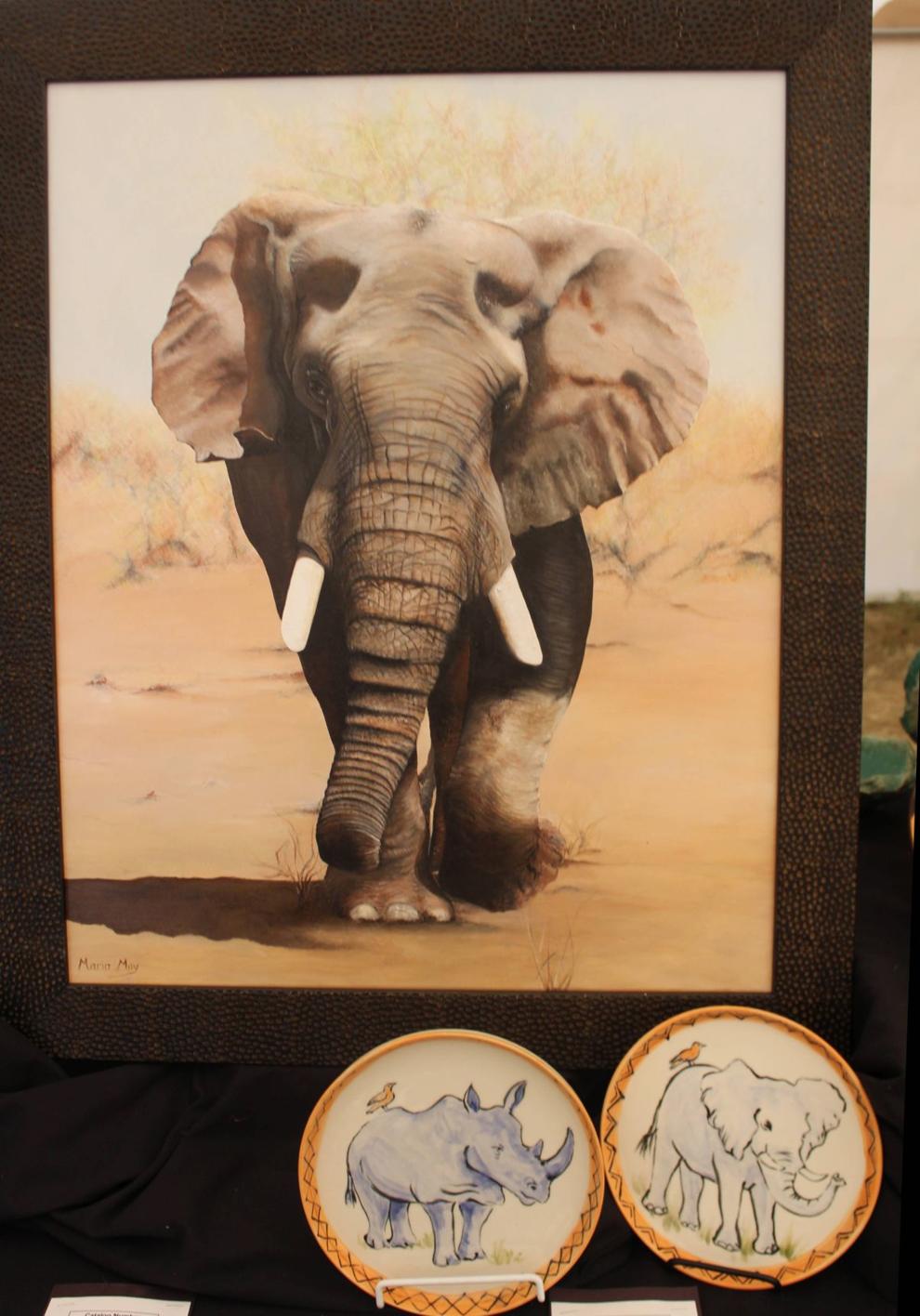 Attendees at NIMBASH 2018's "Arty Party" in St. Helena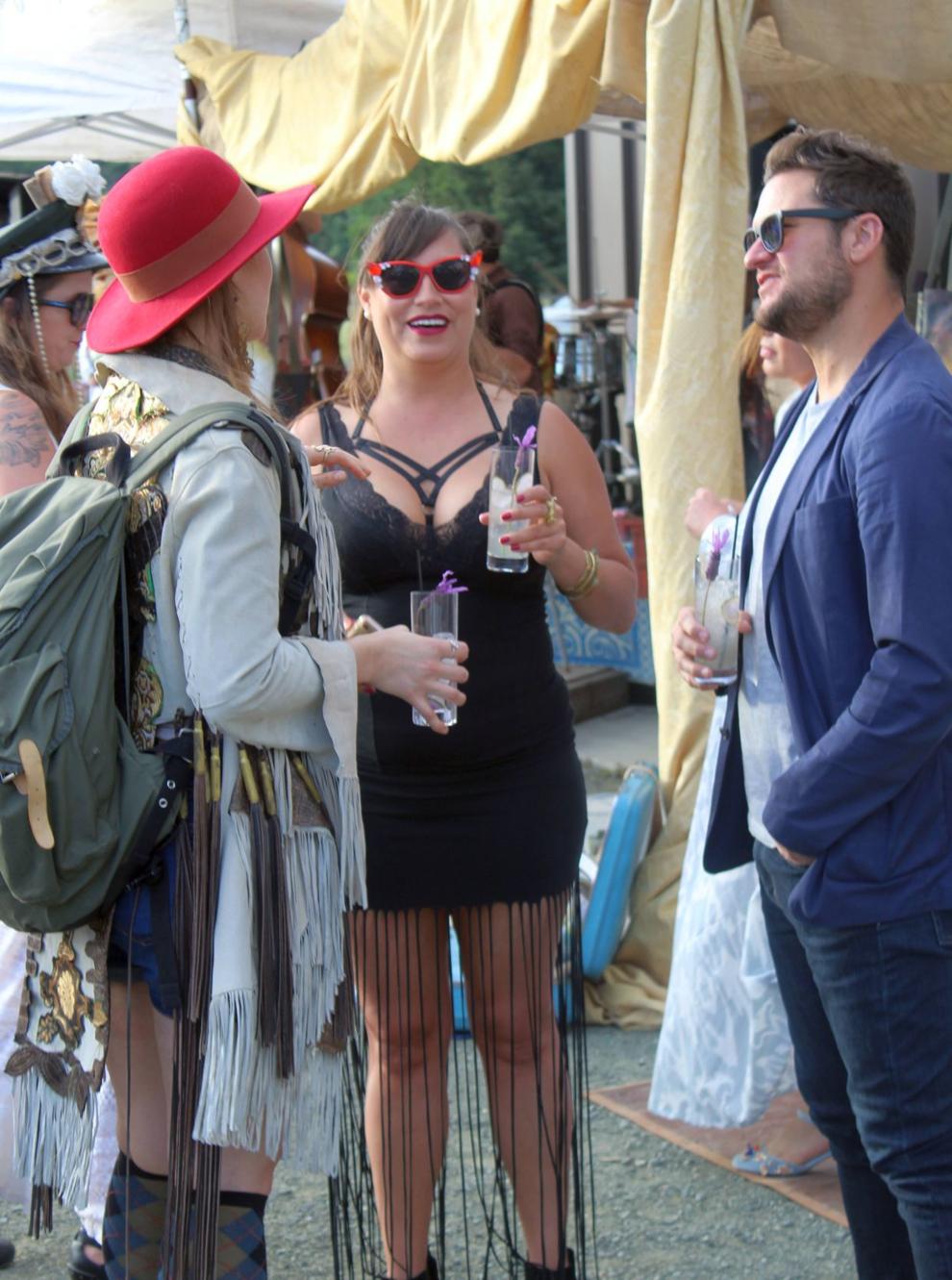 Memorializing NIMBASH 2018 in St. Helena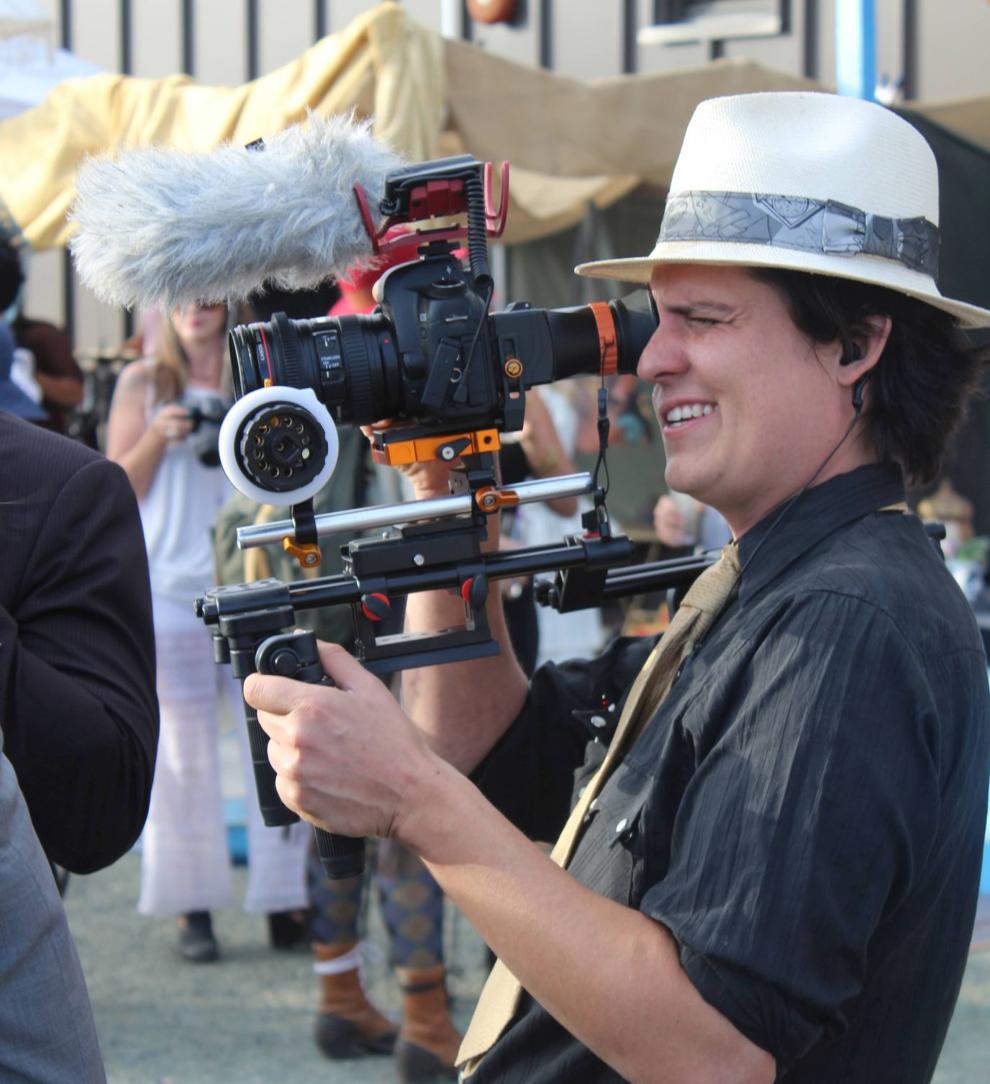 Dressed for success at NIMBASH 2018 "Arty Party" in St. Helena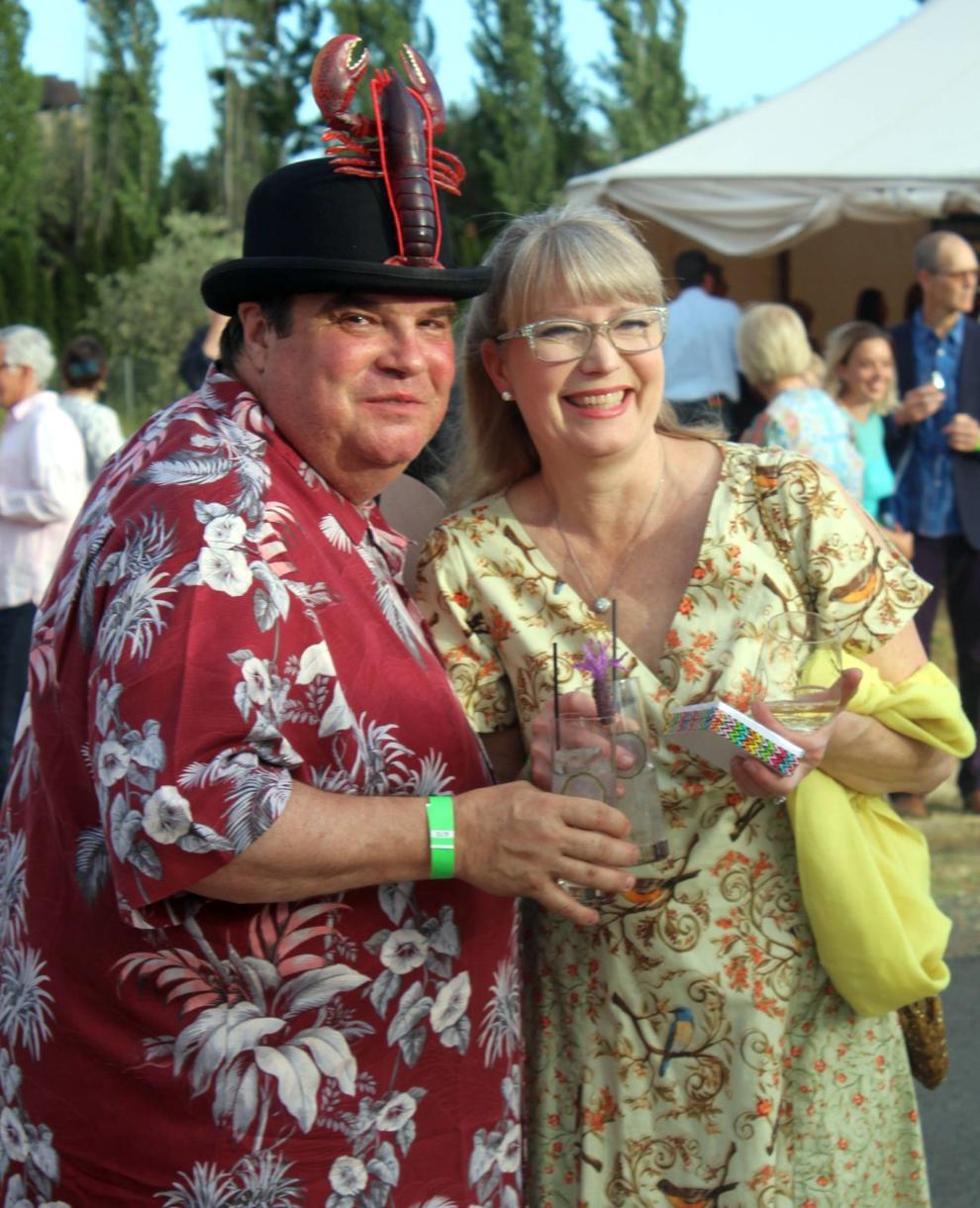 Setting the scene for the live auction at NIMBASH 2018's "Arty Party" in St. Helena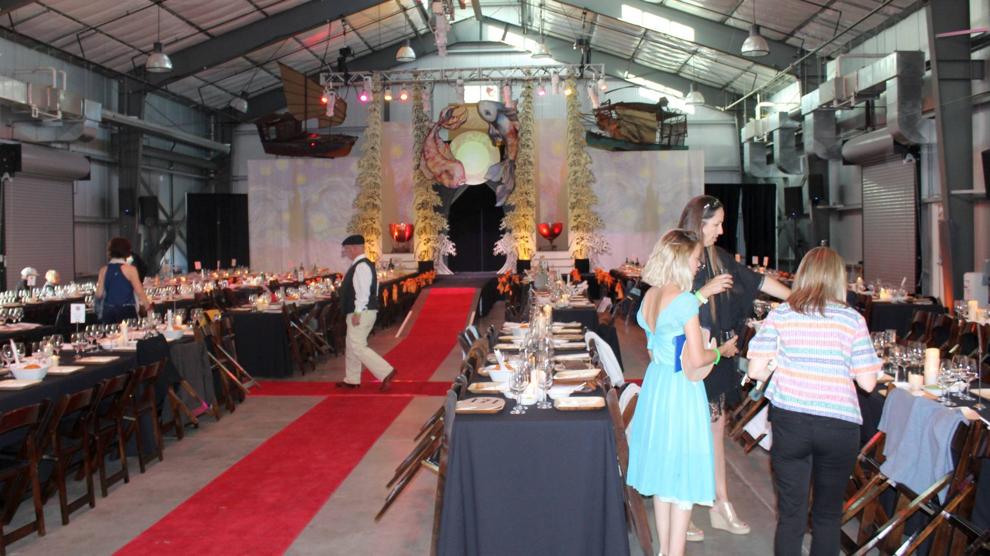 The rhythm of the "Arty Party" at NIMBASH 2018 in St. Helena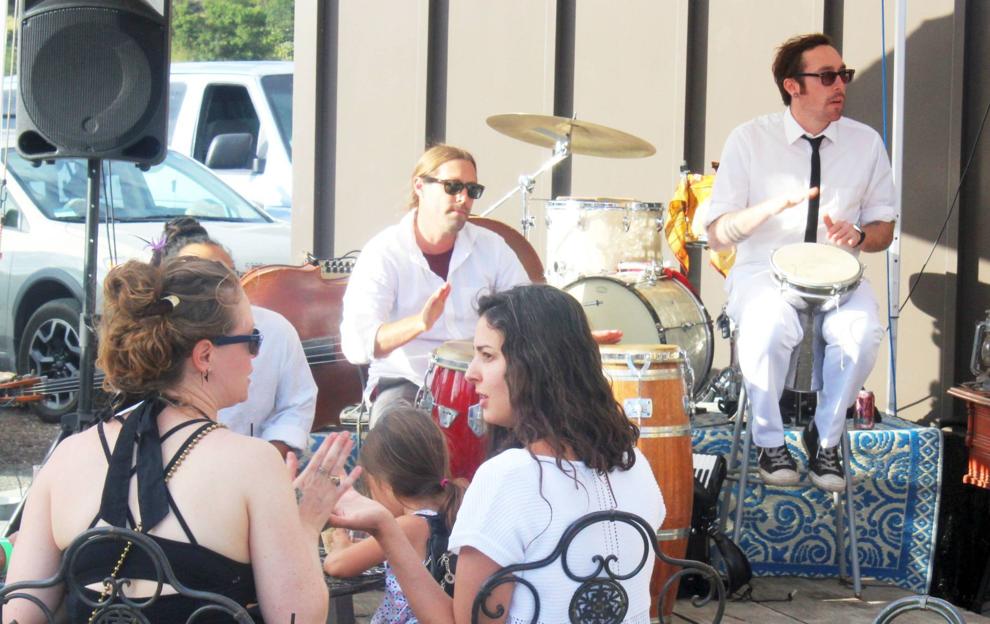 Colorful dress with birdnest tiara at NIMBASH 2018 "Arty Party" in St. Helena