Zinfandel is very much what you make of it.
From bright and light like a Pinot Noir to chewy and dense like a Cabernet Sauvignon, the Zinfandel can stretch across an astonishing range of styles and tastes. And it expresses the details of the vineyard where it was grown and the personality of the winemaker behind the wine almost better than any other red grape.
"What you get is as much blood, sweat and tears … as with any other varietal created anywhere else on earth," said legendary Zinfandel producer Jerry Seps of Calistoga's Storybook Mountain Vineyards, as the St. Helena Star/Napa Valley Vintners Tasting Panel sampled 21 Napa County Zins from the past two vintages at CIA Copia in Napa earlier this month.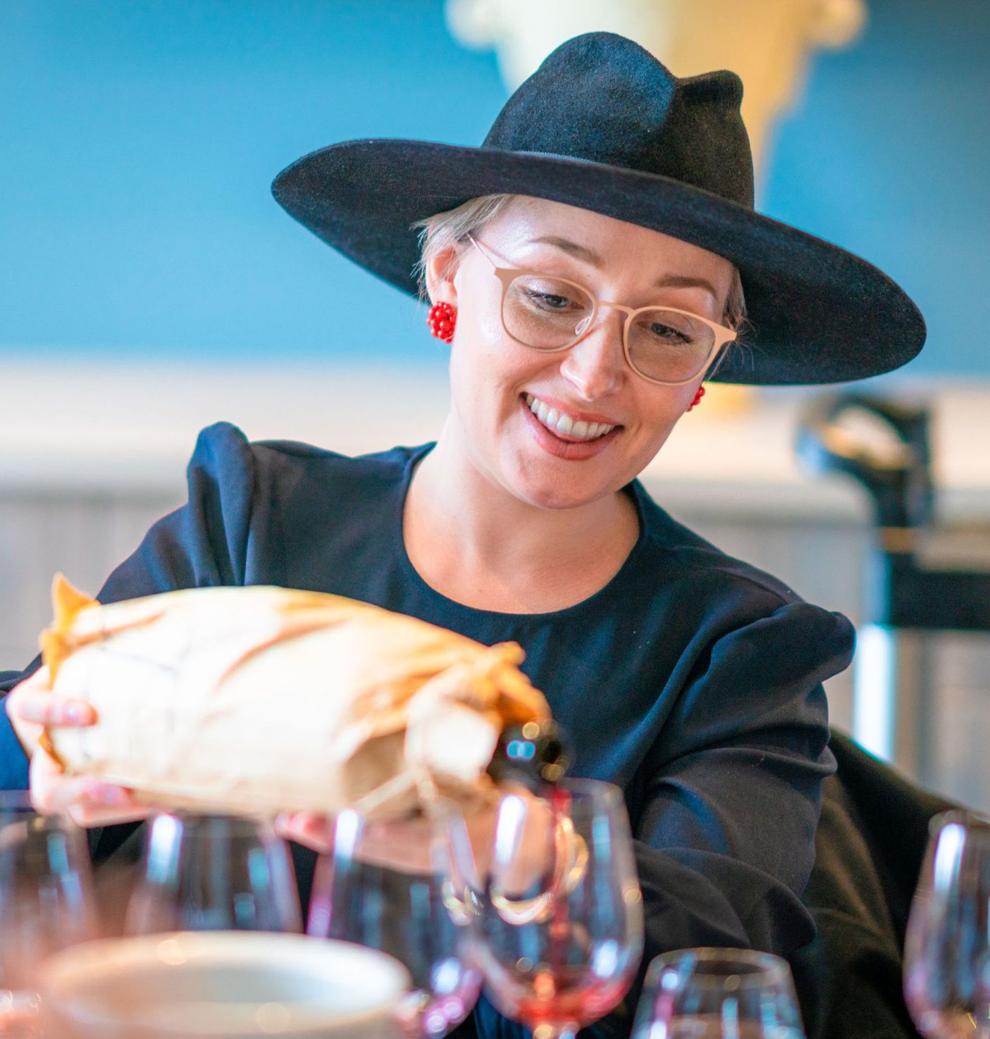 But that very diversity can make it more difficult to sell the wine to consumers. Where wine drinkers and collectors have a clear expectation of what a "Napa Valley Cabernet" will be before they even open a bottle, there is no equivalent "Napa Valley Zin."
"I don't feel like we're telling the story of these non-Cab varieties as strongly as we should when they are so site-specific," said Julie Lumgair, consulting winemaker at Napa's J. Moss.
As a result, she said, Zinfandel needs "a deft hand to produce it and a really great marketing team to tell the story."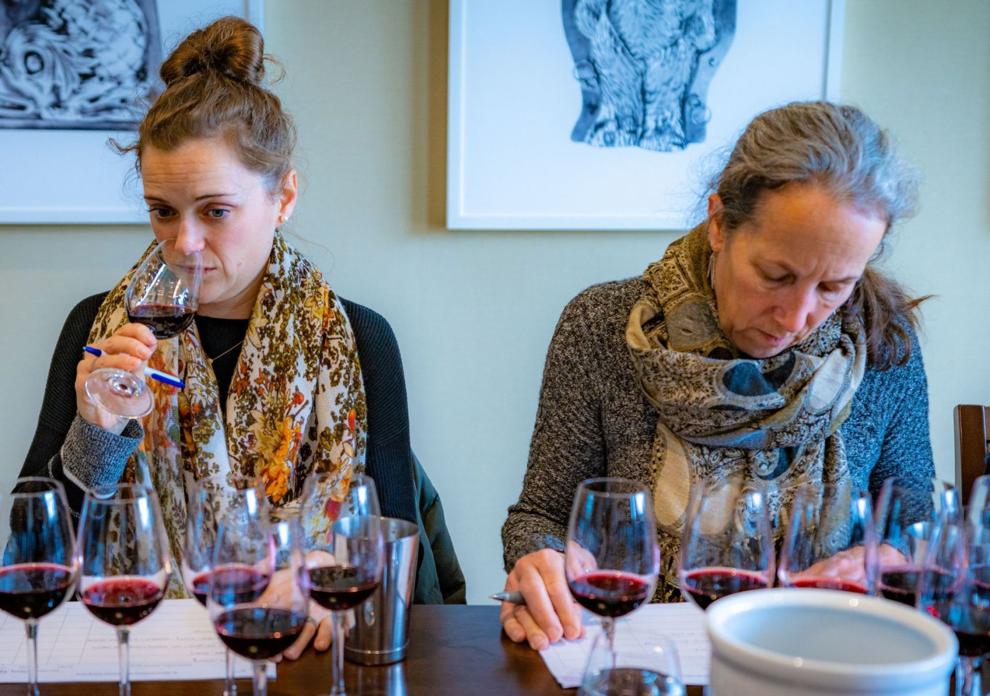 True to its variable character, the Zinfandel on display at the tasting ran the gamut from light and cheery to serious. For the most part, Seps said, the 2015s and 2016s on offer expressed exactly what Zinfandel should – good spice on the tongue with a base of black or red fruit, like a plum. In a few cases, he said, the wines overshot the mark and went more toward prune or raisin – never a good development for a Zinfandel.
Overall, however, the panelists – winemakers and senior leaders from some of the area's best restaurants – said Napa County Zinfandel is headed in the right direction: away from the jammy, fruity, high-alcohol bombs of the 1990s and into more elegant and restrained styles, featuring an appropriately delicate application of wood and a more reasonable alcohol level.
But with as much promise as Zinfandel has in Napa County, its future is in danger. As Cabernet has gradually come to rule the scene in both acreage and price, Zinfandel is becoming increasingly rare.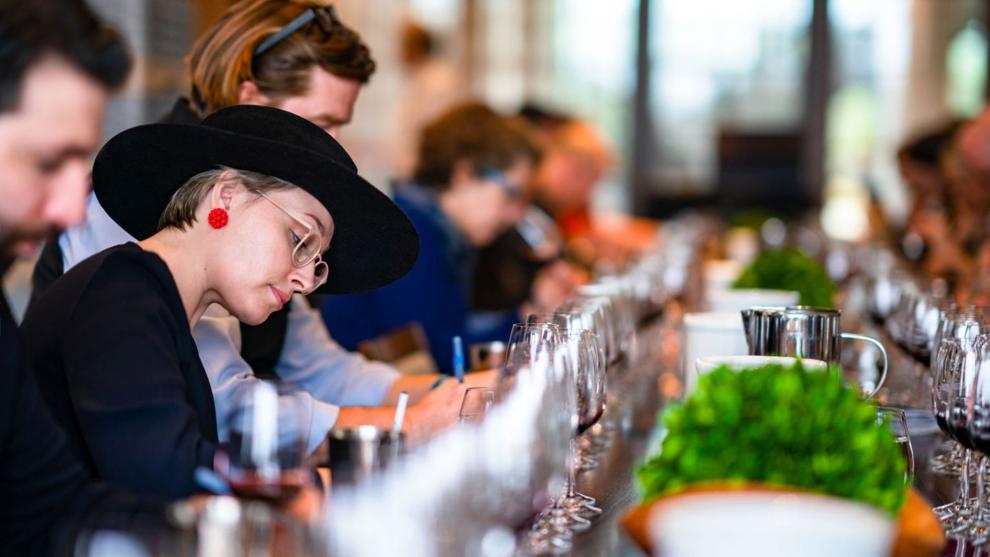 In 1987, Zinfandel accounted for 13.7 percent of all red grapes grown in the county, according to the county's annual crop report, with 1,871 acres out of a total of 13,668. By 2017, total acreage had dropped to just 1,304 acres while overall red grape production swelled to 33,822 acres. That means Zinfandel now accounts for slightly less than 4 percent of all reds produced in Napa County.
"I hope we don't get all the Zinfandel pulled out in the Napa Valley," Lumgair said.
Those remaining pockets of Zinfandel tend to be in special places, Seps said. The Storybook vineyards, for example, are in the Calistoga AVA, which has a reputation for big, ripe wines from the high heat that lingers over the area in the summer. But the Storybook site is in the hills in a winding pass to Knights Valley and experiences cool weather unlike anything else in the AVA, giving his wine a delicacy that confounds geographic stereotypes.
"Zinfandel is a really thin-skinned grape," Seps said. "It tends to reflect the vineyard a lot more than Cabernet does."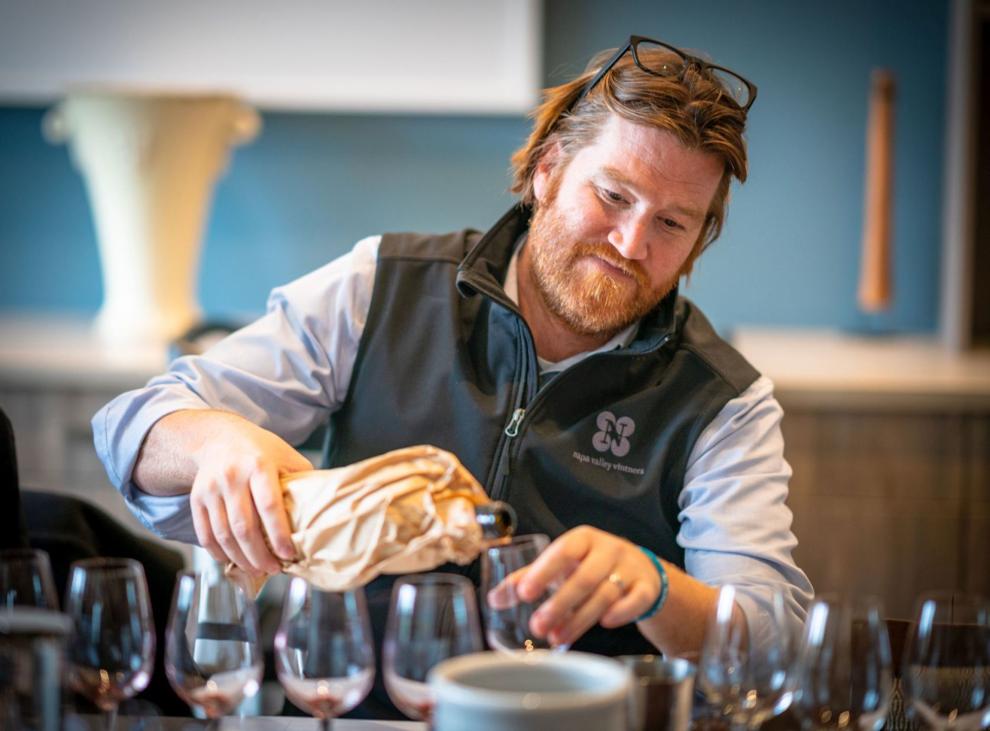 Consumers are less familiar with Zinfandel than other varieties, panelists said, but the grape's variability offers an opportunity for sommeliers and waiters to satisfy a wide range of guests.
"It's my favorite party wine … It has enough power, almost like a Cabernet, but not so light like a Pinot," said Amanda McCrossin, wine director at St. Helena's PRESS restaurant.
It's a "very user-friendly wine," agreed Michael Martin, manager of St. Helena's Market restaurant. "If you don't know what to sell a customer, sell a Zinfandel."
Jamie Jamison, general manager and wine director of Brix Restaurants & Garden, said Zinfandels have a potential to gain a foothold with younger drinkers interested in the craft cocktail movement. With its fruity character, it is right in the same flavor zone as classic cocktails such as the Manhattan or Old Fashioned.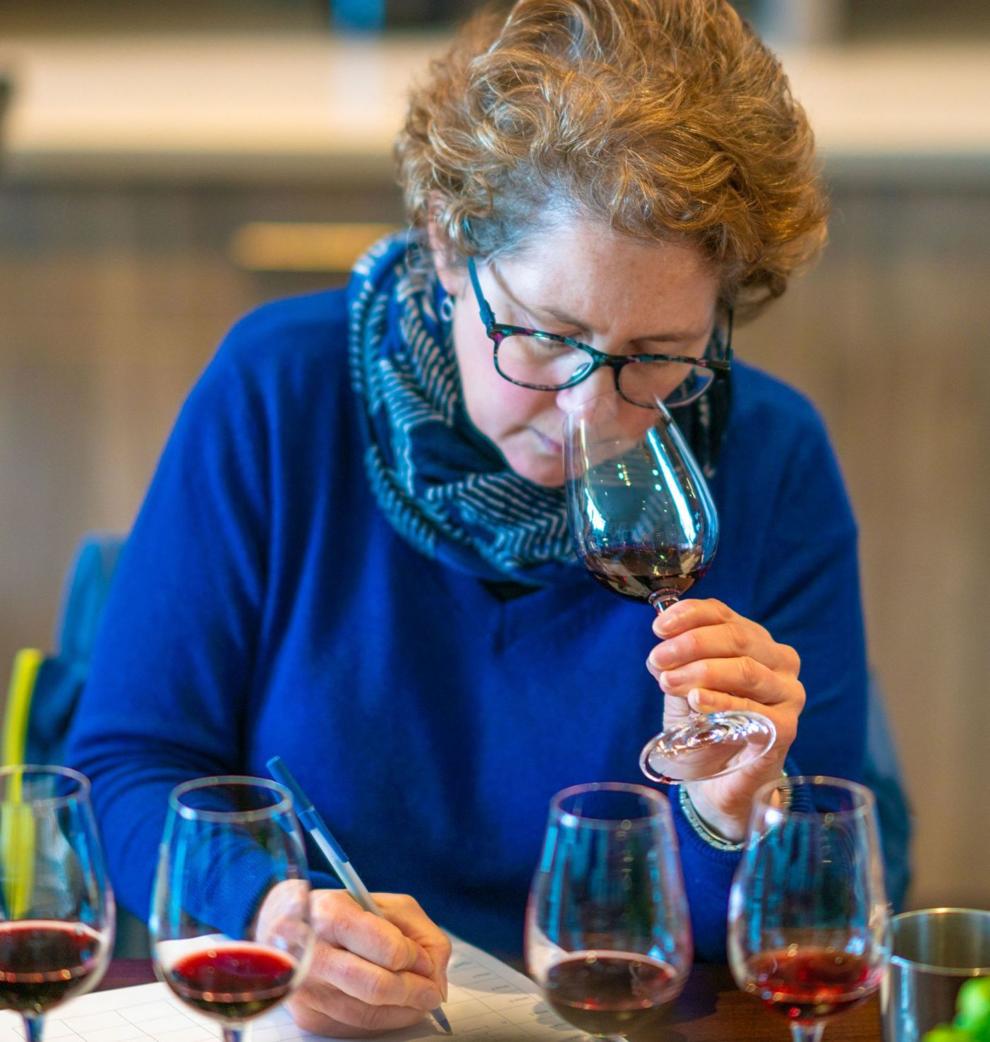 But again, that lack of a clear market identity can make it difficult to reach consumers.
Zinfandel is harder to sell in the general wine market. But in places where there is staff to tell the story of the wine, it does well, said Eric Titus of Titus Vineyards in St. Helena. It's the top seller in the Titus tasting room but not in the wider distribution market. Their Zinfandel is made from 40-year-old dry-farmed vines.
"Those vines, they definitely have a heritage, a story to them … [but] you have to get up close and personal to sell Zinfandel," he said.
And also because it is not as well known in the general market, each generation of wine drinkers has to be introduced to it.
"As the next generation comes up – the baby boomers are fading away – they have to be retaught," he said. "I think we will be rewarded if we try a little bit harder to stimulate the consumer."
Top Zinfandels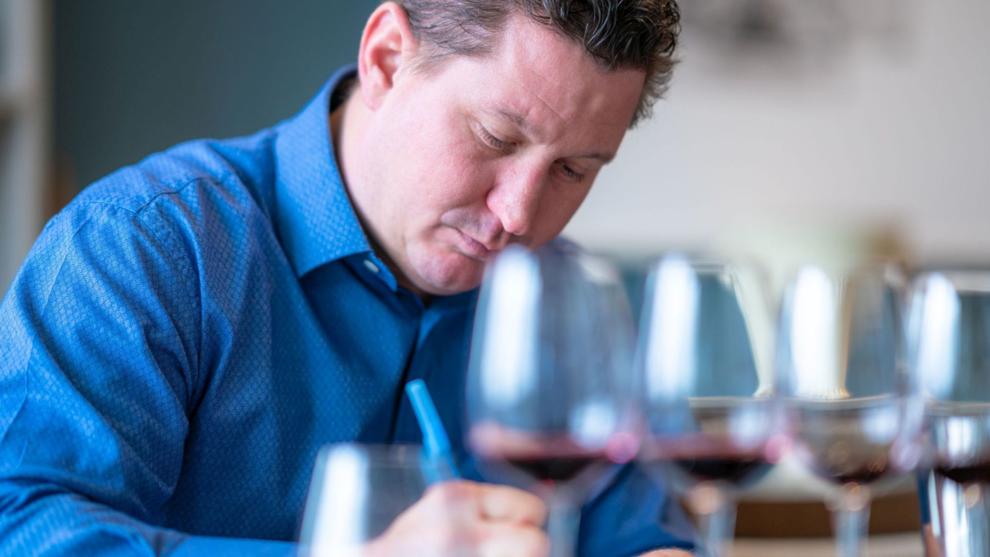 The Tasting Panelists chose the 2016 Zinfandels from Balletine Vineyards, Chase Cellars and Girard Winery as their favorites. The panelists also selected the 2015 Estate Reserve from Storybook Mountain as their favorite.
Grapes for St. Helena's 2016 Ballentine Vineyards Reserve Zinfandel are grown in vineyards owned by the same family for more than 100 years. An Italian immigrant, Libero Pocai, bought 60 acres of land with gold coins in 1906 and planted Zinfandel vines. He applied for the 115th winery bond in 1912 and the first award-winning Zinfandel was in 1947 from the California State Fair Wine Competition.
Winemaker Bruce Devlin made the 2016 Reserve Zinfandel ($50) from 88 percent Zinfandel, 8 percent Petite Sirah, 2 percent Malbec, and 1 percent each of Lagrein and Petite Verdot. It was aged in both 80 percent new French Oak and American barrels for 17 months, according to the winery's website.
William and Sarah Chase Bourn bought the land for the Hayne Vineyard in St. Helena in 1872. Their great, great granddaughter, Katie Hayne Simpson is the vintner and caretaker of these 116-year-old heritage vines, that are dry-farmed, head-trained and hand tended. According to the winery's website, 490 cases of the 2016 Chase Cellars Zinfandel ($95) from Hayne Vineyard were produced.
Pat Rooney bought the existing Girard Winery in 2000 and recently built and opened a new winery on Dunaweal Lane in Calistoga. The winemaking team of Marco DiGuilio and Glenn Hugo, who has been with Girard for 10 years, use grapes from select vineyards throughout the Napa Valley to create their wines. For the 2016 Girard Winery Zinfandel ($28), the grapes are from the Morgan Vineyard in the southeastern area of Napa Valley and Godward Vineyard in Calistoga, with its older Zinfandel vines.
Storybook Mountain Vineyards
Jerry and Sigrid Seps bought 90 acres, formerly the site of a winery, vineyard and wine caves some 42 years ago. Their 2015 Storybook Mountain Vineyards Estate Reserve Zinfandel ($70) was grown from dry-farmed vines, first planted in 1976. The Seps planted Zinfandel and Cabernet Sauvignon and released their first Zinfandel in 1983. The vineyards are four miles north of Calistoga and are at 2,000 feet.
The property was originally known at Grimm Vineyards and Wine Vaults founded in 1883 by Adam Grimm, who was joined by his brother, Jacob, who in 1889 supervised the Chinese laborers who dug three large caves for wine aging. The winery was abandoned after Prohibition and the vineyard was destroyed by the Hanley Fire in 1964, according to the winery's website.
Sean Scully, a regular at the Star/NVV Tasting Panels, is pinch-hitting for Catherine Bugue this month. Scully is editor of the Napa Valley Register. Only wines from Napa Valley Vintner member wineries are accepted and tasted. Many wineries offer local residents discounts on their wines through the Napa Neighbor program, visit napavintners.com/programs and click on Napa Neighbor to learn more.
You can reach Sean Scully at 256-2246 or sscully@napanews.com.