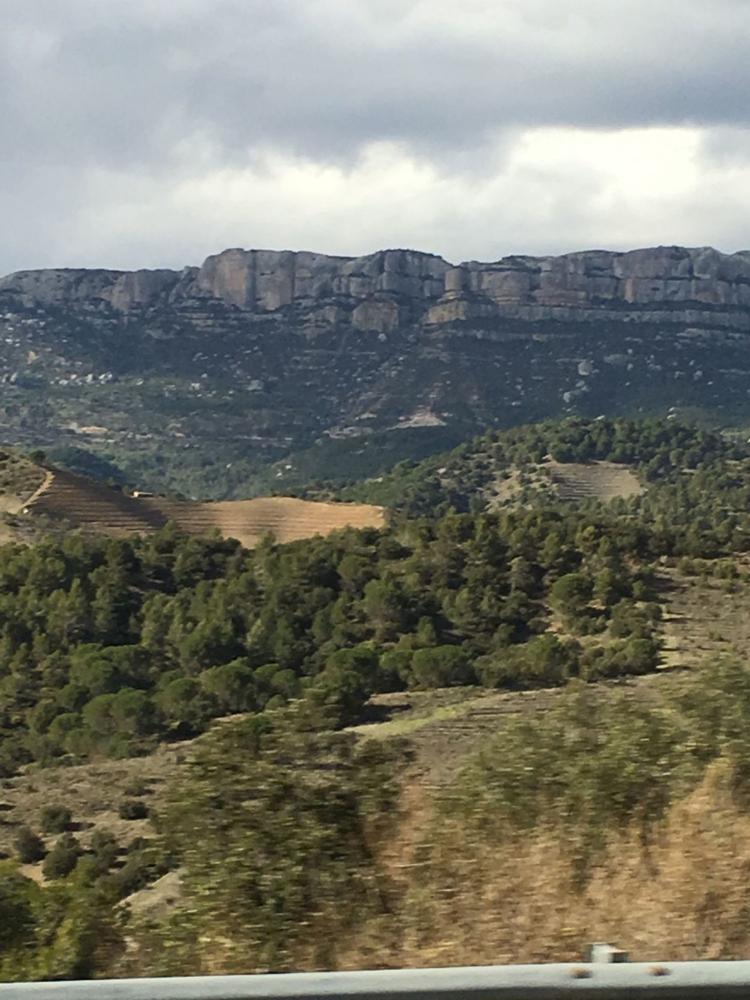 Traveling the world by wine glass lets us dip our toes into the culture of another wine region – getting to know the people, the landscape, the flora and fauna, the foods, the dress, habits and perhaps predilections of other peoples — all under a shared connection with wine. You may be visiting for the first time, but you are no stranger when you swirl and taste wine with new friends in a region.Not that you have to leave your home to expand your horizons. A bottle of wine, a good wine book, article, blog or movie allows you to travel by glass as well, seeking out adventures whenever it is convenient for you.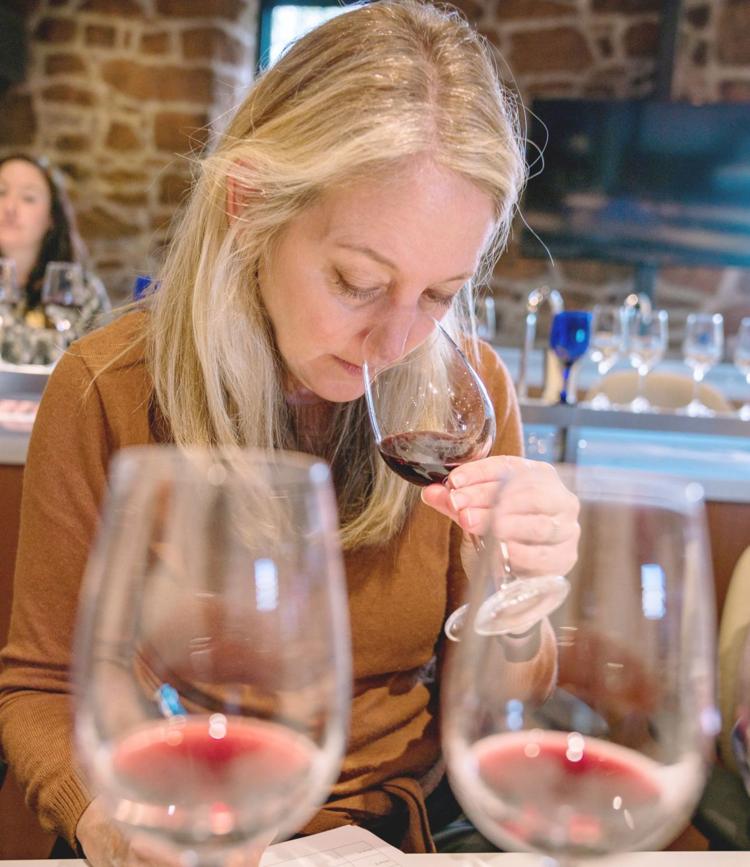 When we do actually set foot on foreign soil, however, we make further connections – we smell the local dried brush or touch the slate soil or see the body language; hear the local dialect – we experience a place with more meaningful depth.
A recent visit to Montsant, Spain this spring made my personal wine world that much bigger. I now know some special people doing some special things in that northeast corner of Spain.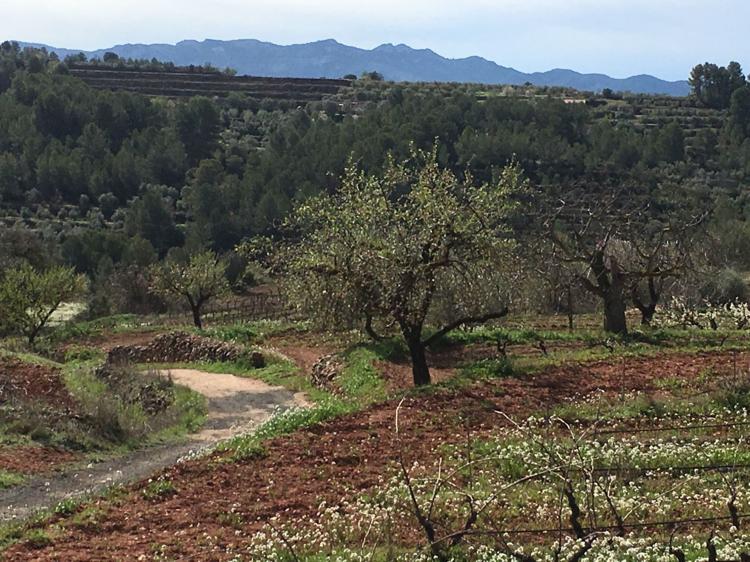 The trip started in the magically winding alley-ways of the El Born area of Barcelona. Vermouth, CAVA (Spain's sparkling wine), tapas bars, the Mediterranean beach, and historical and cultural treasures vie for your attention. It is a food extravaganza for any epicurean lover.
With a bit of the city under your belt, take a drive just over an hour to the wine region of Montsant and it is like traveling between San Francisco and Napa Valley. Tranquility sets in, with aesthetic vineyard rows, enveloping mountain ranges, valley fog, and green for as far as the eye can see.
The big town of Montsant, and I say this tongue-in-cheek, is the village of Falset. It is only once you visit neighboring town Gratallops, centered in the Priorat wine region, that Falset takes on its proud, peacock-like image. Need dinner in Gratallops mid-week in March? Not happening. Go to Falset.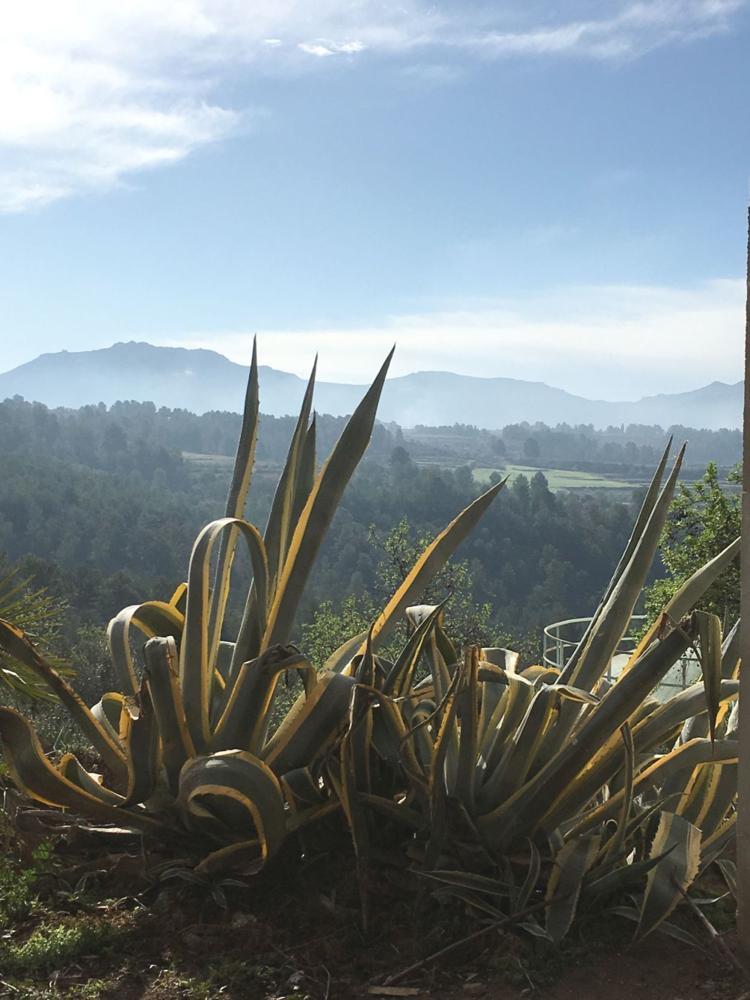 You have free articles remaining.
Falset tucks away numerous great wine bars and restaurants along its stone-paved maze of streets. The Quinoa, Celler del l'Aspic, the restaurant at Hostel Sport, and Lotus are not to miss, the latter having the vibe of a Spanish Cheers. People collect there; greet one another, and share beverages with an incredible menu of foods. A platter of local sausages; seafood salad packed with octopus and tuna; this is heaven for food lovers. Start with a glass of the local cooperative's Vermouth (called Vermut), to make the experience complete. The cooperative's Vermut is served over ice, letting the aromas and flavors of the local herbs it has been steeped with shine in the glass.
That coop — Cooperativa Falset-Marça — is a central part of town. Think cooperatives produce only basic wines? Whether you are here in Montsant, in Chablis, in Beaujolais, or other famous wine regions around the world, there are many coops that produce an array of wines from premium to every-day sippers. Growers providing top grapes will reap the rewards and have their wines put into the best products.
The Falset Cooperative is a wonderfully historic icon in the town, and a view not to miss at night when it sits imposingly under spotlights, making a grand impression.
Step out to visit the wineries in Montsant and you are faced with a large number of choices – from historic structures to modern showplaces like the hilltop winery of Vinyes Domenech with expansive views from floor to ceiling windows.
Wineries and their not-to-miss wines include: Cellar Masroig; Coca I Fitó; Celler Cairats; Celler Ronadelles; Cellers Sant Rafel; Mas de l'Abundància; Acústic Celler; Cellers Unió; Portal del Montsant; Josep Grau Viticultor; Vinyes Domènech; Celler Capçanes; Celler Capafons-Ossó; and Estones Vins.
When it comes to hospitality and sleeping rooms, the Hostal Sport in Falset is all about good food, large and comfortable rooms, and public sitting areas both indoors and out for enjoying the fresh air with a crisp glass of CAVA. You can purchase a bottle at the hotel restaurant and sit and enjoy it on the outside deck. If there is a chill in the air, you can nestle into indoor chairs cozily circling the old stone fireplace.
Wherever you visit and wherever you sleep, all visitors will share the same expansive view of the enveloping mountain ranges. The region is influenced by three main mountain ranges (Serra de Montsant, Serra de La Figuera, and Serra de Llaberia) as well as the Ebro River, which also flows through Rioja and Navarra and creates a fog layer that cools the region. Mediterranean breezes help during the summer heat by providing some welcomed humidity in the air. The agricultural land of Montsant is in the final stages of being designated a UNESCO World Heritage site.
What are the wines like? Ninety-four percent are red – the heart and soul of Montsant – with Garnacha and Carignan (Garnatxa Negra and Carinyena locally) as the stars. Whether blends or varietal wines, each of these grapes thrives in the summer heat, balancing ripeness and alcohol with a bright freshness that finds a thread through all the wines.
Whites are made from white Garnacha (Garnatxa Blanca) and other local grape varieties, the style being rich in texture yet crisp, fruity and minerally.
But it is the people pouring these wines who will leave the greatest impression. Warm, funny and completely generous, you will return from any trip ready to book yet another to visit your new friends in Montsant.