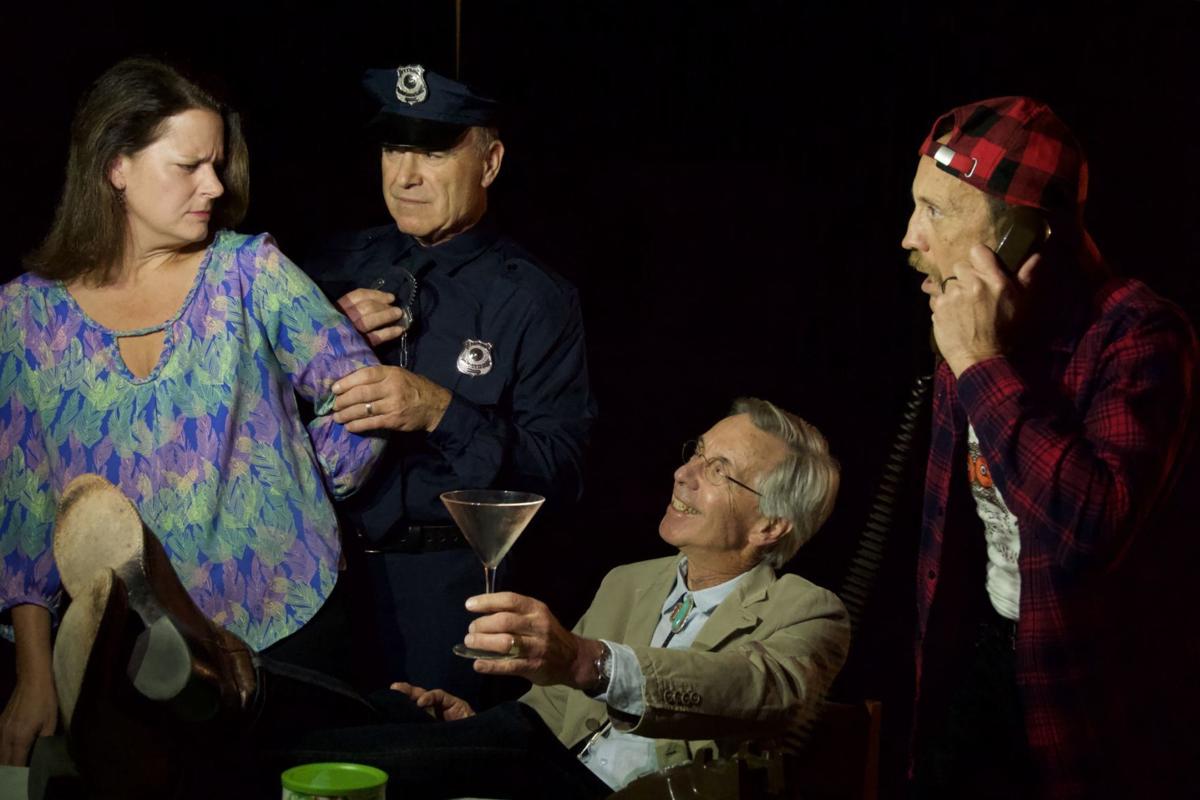 UpStage Napa Valley begins its season with the first annual Playwright Festival on Friday, Oct. 22 at Grace Episcopal Church, 1314 Spring St. in St. Helena.
The festival features two guest directors, Danielle Devitt and Dianna Grayer, and nine short plays written by local playwrights.
Friday and Saturday shows begin at 7:30 p.m., with a Sunday matinee at 2:30 p.m.
A different series of plays will be held each weekend. Talkbacks with the cast, playwrights, directors will follow each play. Tickets are $20 each and $50 for three nights, one per each weekend in the series.
UpStage Napa Valley thanks its sponsors: the City of St. Helena, Napa Valley Arts Council and Bergin Screen Printing and Etching.
Masks are required of all audience members during the performance and proof of vaccination must be shown upon entry at the door. In accordance with COVID-19 protocols, the group will be performing outdoors on the Labyrinth or indoors with safety measures in place. Stay tuned. 
Virtual tickets and tickets for live performances will be available at Upstage Napa Valley's booth at the St. Helena Harvest Festival on Saturday, Oct. 16, and at Upstagenapavalley.org, or call 341-3278 for will call.
Oct. 22, 23, 24
• "Dining In" by Michael Waterson
A dog and cat whose owner is negligent hilariously vie for food.
• "What's It Worth?" by Dorothea Standish
An elderly woman is pressured by her son to sell the family home.
• "Tengo Sed" by Tom Diggs
Examining the plight of immigrants crossing the desert into the U.S. from Mexico and those who illegally aid them with food and water.
Oct. 29, 30, 31
• "Pushing Boulders" by Karen Pinomaki
A zany comedic spoof on a job interview that goes awry.
• "The Cabin" by Alli Williams
A Stephen King-like thriller with a woman isolating during the pandemic alone in a remote area.
• "Pictures Don't Lie" by Dianna Grayer
A conversation between two Black professionals about the storming of the Capitol in Washington D.C. on Jan. 6.
Nov. 5, 6, 7
• "Ever After" by Michael Waterson
A comedic therapy session with marriage counselor Mother Goose and a princess demanding a divorce from a frog.
• "Absolution" by Michael Waterson
A tale of a priest and an angry confessor with a shocking secret.
• "Peace, Love and Understanding" by Traci Dutton
Two very different recipients get a COVID-19 shot at a vaccination site.