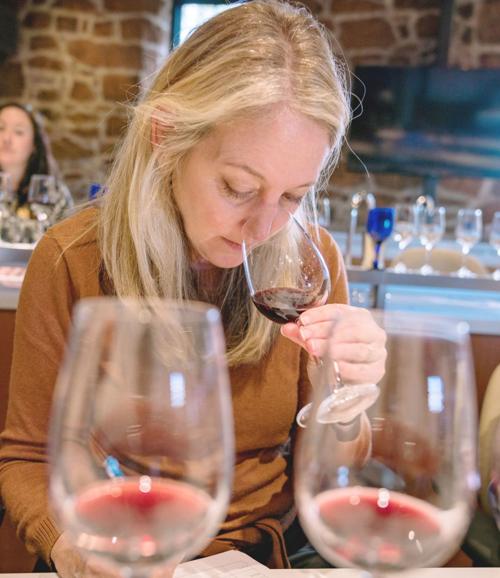 Charles Audoin Marsannay Rosé Cote de Nuits, France ($25)
You have free articles remaining.
Want to know how to find pure happiness in the wine industry? The answer is on Benchmark Wine Group's online shop, benchmarkwine.com. For anyone who loves exploring great wines of the world, this is — I have to say it — like being a kid at Disneyland, Legoland, or in a candy shop at least.
There are older Spring Mountain cabs that mingle hedonistic earth, forest floor, and savory tertiary flavors with still-vibrant dark fruits; decade-old Chardonnays from Grgich Hills full of nutty, hay, honey, dried pineapple and toasted pear fruit.
And there are young, fresh, exciting wines like this Marsannay; a rosé from a famous Cote d'Or village in Burgundy. I trust in sharing this information, you won't buy up all the Marsannay on me.
Catherine Bugue is the Star's tasting panel writer. Her weekly pursuit of a good glass of wine provides a nice supply of choices for the Wine of the Week column. If you'd like to submit a Napa Valley wine for this column, please send it to the Napa Valley Wine Academy, 2501 Oak St., Napa, CA 94559. There's no guarantee your wine will be chosen to be featured, but all wines will be evaluated and considered.