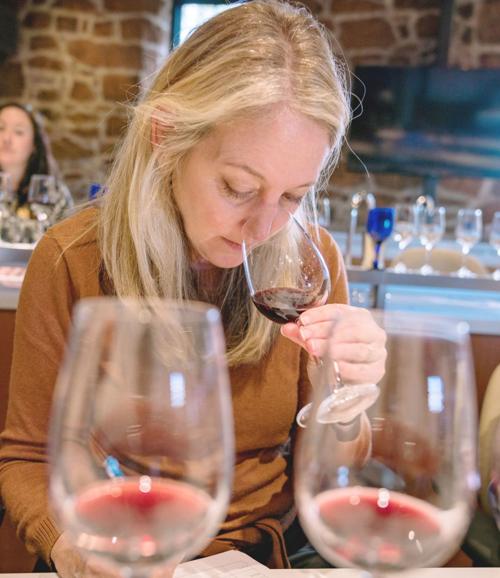 Clemens Busch 2011 Marienburg Rothenpfad 'GG' Riesling, Mosel, Germany ($52)
Top German producers took a look at Bourgogne (Burgundy) and decided it was time to call out their best vineyards as Grand Cru. You may see the German term Grosse Lage on the bottle. More importantly, when you see the letters GG (Grosses Gewächs) written or embossed on the bottle it not only means that the wine is from a sinfully good vineyard site (Grand Cru) in Germany, but it also means the wine will be dry.
No matter what wine shop you are in, or restaurant you are sitting at, if you buy or order a wine with the double GG, it will absolutely be dry (not sweet). It will also be one of the most concentrated, complex, dry Rieslings you will ever have.
This Clemens Busch will make all your dry Riesling wishes come true.
Catherine Bugue is the Star's tasting panel writer. If you'd like to submit a Napa Valley wine for this column, please send it to the Napa Valley Wine Academy, 2501 Oak St., Napa, CA 94559. There's no guarantee your wine will be chosen to be featured, but all wines will be evaluated and considered.
Be the first to know
Get local news delivered to your inbox!