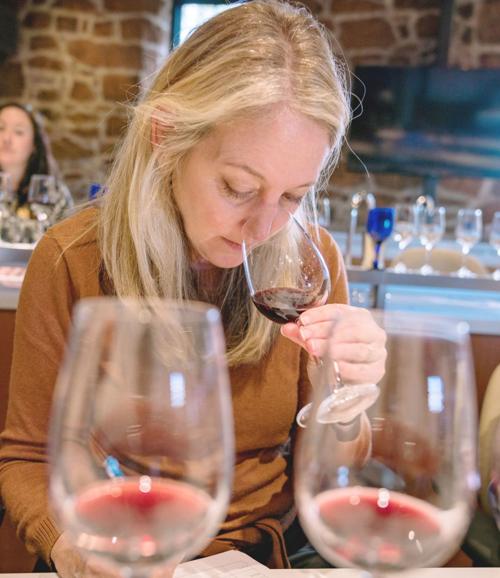 Corazón Cabernet Sauvignon Rosé 2018, St. Helena, Napa Valley ($40)
Don't even try to beat Cathy Corison in a staredown contest. Cathy has been the unflinching flag bearer for wines of balance since her winery's inception, even persevering through the (way) bigger is better-Parker years. Her Napa cabs have always had bright acidity, balanced oak and balanced alcohol while still delivering silky rich Napa Cabernet Sauvignons.
Cathy and her husband are completely hands-on at the winery, whether its driving forklifts of fruit or pumping over tanks. The Corazon rosè is the epitome of Cathy "letting her hair down," creating a fun, dry, salmon-colored (Provence-style) rosè to enjoy during rare moments of restful bliss. Cathy named her rosè after her ancestral name in Spanish – Corazón—meaning heart.
Catherine Bugue is the Star's tasting panel writer. Her weekly pursuit of a good glass of wine provides a nice supply of choices for the Wine of the Week column. If you'd like to submit a Napa Valley wine for this column, please send it to the Napa Valley Wine Academy, 2501 Oak St., Napa, CA 94559. There's no guarantee your wine will be chosen to be featured, but all wines will be evaluated and considered.
Be the first to know
Get local news delivered to your inbox!