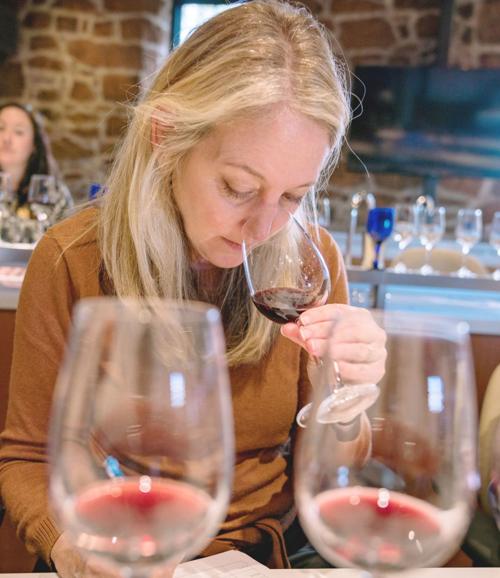 Travel to the breezy, warm Mediterranean areas of Southern France and you'll find tasty white wines that are crisp, fragrant and rich on the palate — all in one glass of wine. This lovely conundrum is often due to a blend of grape varieties where some give the wine a zesty lift, and others, a hedonistic curve.
Kenefick Ranch Winery takes this southern France practice of blending and applies it to Napa Valley grapes, creating a wine that is all that: fragrantly enticing, richly intense, and freshly crisp, all in one sip. Expect juicy peach, grapefruit, lemon juice, and lime pith flavors delivered on a silky palate.
Catherine Bugue is the Star's tasting panel writer. Her weekly pursuit of a good glass of wine provides a nice supply of choices for the Wine of the Week column. If you'd like to submit a Napa Valley wine for this column, please send it to the Napa Valley Wine Academy, 2501 Oak St., Napa, CA 94559. There's no guarantee your wine will be chosen to be featured, but all wines will be evaluated and considered.