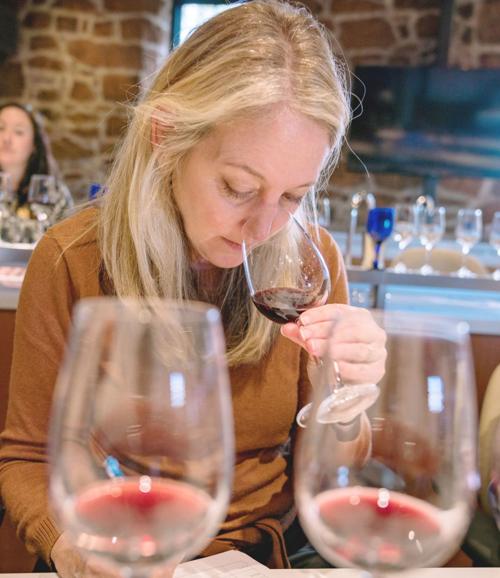 You have free articles remaining.
A hike up and around a forested trail in Sugarloaf Ridge State Park in Kenwood left us hot, famished and dusty this past Sunday. On the long road leading out of the park, TIPS Roadside appeared like an oasis: it was open; it was air-conditioned; and the menu was packed with tempting choices. The grilled peach and burrata salad is crave-inducing, and this Kunde Sauvignon Blanc worked in tandem with the cool inside air to quell the sizzling heat.
The wine is a refreshing sip of juicy grapefruit, Gravenstein apples, lemon and mango fruit. TIPS is a fun, chic hangout that includes a long, inviting bar and outside patio area with live music. They offer free corkage on the first bottle of wine if it comes from Kenwood (after that, it's $20). I'll hike for all that, any day.
Catherine Bugue is the Star's tasting panel writer. Her weekly pursuit of a good glass of wine provides a nice supply of choices for the Wine of the Week column. If you'd like to submit a Napa Valley wine for this column, please send it to the Napa Valley Wine Academy, 2501 Oak St., Napa, CA 94559. There's no guarantee your wine will be chosen to be featured, but all wines will be evaluated and considered.