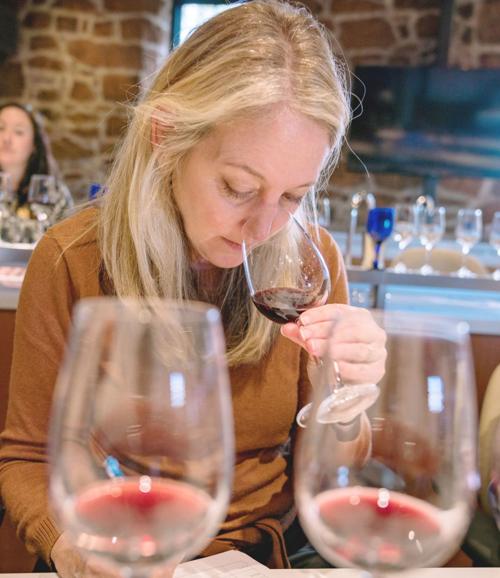 Aromas of heady, red apple fruit have you the minute you put your nose in the glass. Memories of crisp summer apples, their juice running down your fingers as you take a crunchy bite quickly come to mind. Yet the red apple fruit is just the beginning of your aromatic journey with Smith Madrone's Riesling. They draw you into this wine's delicious depths, adding Asian pear, guava, crushed stones, mineral, and a wisp of zesty lemon as you continue along its sensory path.
Only very special wines, while seemingly inanimate in the glass, draw you into their story as you sip, and this one's crispness, freshness and complexity is an ode to Spring Mountain roots, volcanic soil depth, and winemakers who cherish these natural influences and let them shine.
Catherine Bugue is the Star's tasting panel writer. Her weekly pursuit of a good glass of wine provides a nice supply of choices for the Wine of the Week column. If you'd like to submit a Napa Valley wine for this column, please send it to the Napa Valley Wine Academy, 2501 Oak St., Napa, CA 94559. There's no guarantee your wine will be chosen to be featured, but all wines will be evaluated and considered.
Be the first to know
Get local news delivered to your inbox!