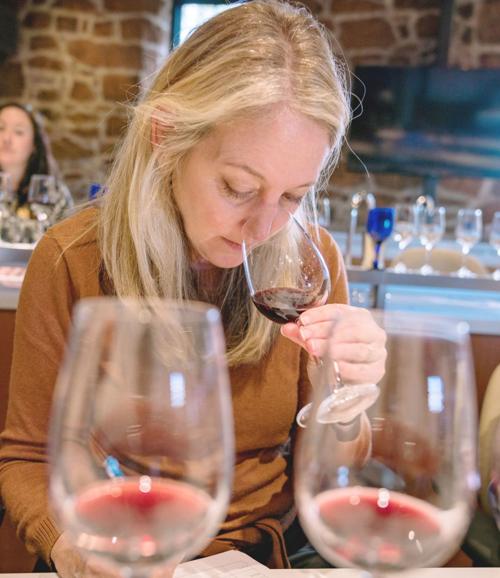 2016 Mount Veeder Estate Cabernet Sauvignon ($75)
You have free articles remaining.
Hess Collection is one of those fabulously stalwart Napa Valley wineries that everyone knows about (the beautiful drive up Mount Veeder; the burning typewriter in the museum) yet somehow feels new again with each encounter. Time and again, I've had to question myself, as when I tasted their rosé and wondered, "Why I don't buy a case of this every summer?"; or when I've taken visitors to the winery museum and wondered, "Why I don't do this more often?"
And now it's this cab. In a blind tasting against other Mount Veeder cabs, this one came in first place on my score card. Why haven't I been drinking their Mount Veeder cab more often? Pronounced red and black fruits meld with toast, vanilla and caramel in this very juicy; very rich Cabernet Sauvignon wine. Unforgettable Hess is what it is.
Catherine Bugue is the Star's tasting panel writer. Her weekly pursuit of a good glass of wine provides a nice supply of choices for the Wine of the Week column. If you'd like to submit a Napa Valley wine for this column, please send it to the Napa Valley Wine Academy, 2501 Oak St., Napa, CA 94559. There's no guarantee your wine will be chosen to be featured, but all wines will be evaluated and considered.