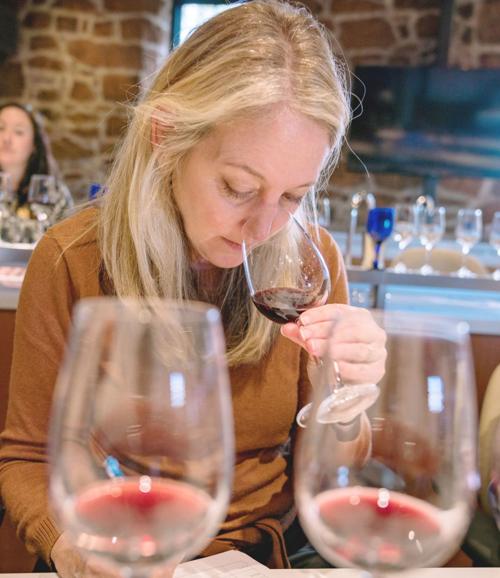 Whitehall Lane 2016 Chardonnay Los Carneros ($36)
This wine combines the zesty fun of lemon-lime and pink grapefruit citrus with richer, long-lingering melon-apricot-peach-baking spice flavors on the palate.
The price seems a steal when you learn about all of the work it took to make this Chardonnay, including hand-picking in the vineyard, hand-sorting and whole cluster pressing straight to barrel with the heavy lees. The wine fermented with native yeast in 100 percent French oak barrels (25 percent new to give a bit of spice complexity) and then three-fourths of the wine went through malolactic fermentation to soften the overall acids and add additional texture to the wine. Think we are done? Lees stirring and lees aging occurred over 10 months before filtration and — finally — bottling. And those are the major steps.
Kind of makes you enjoy every last drop of those citrusy-fruity flavors.
Catherine Bugue is the Star's tasting panel writer. If you'd like to submit a Napa Valley wine for this column, please send it to the Napa Valley Wine Academy, 2501 Oak St., Napa, CA 94559. There's no guarantee your wine will be chosen to be featured.
Be the first to know
Get local news delivered to your inbox!