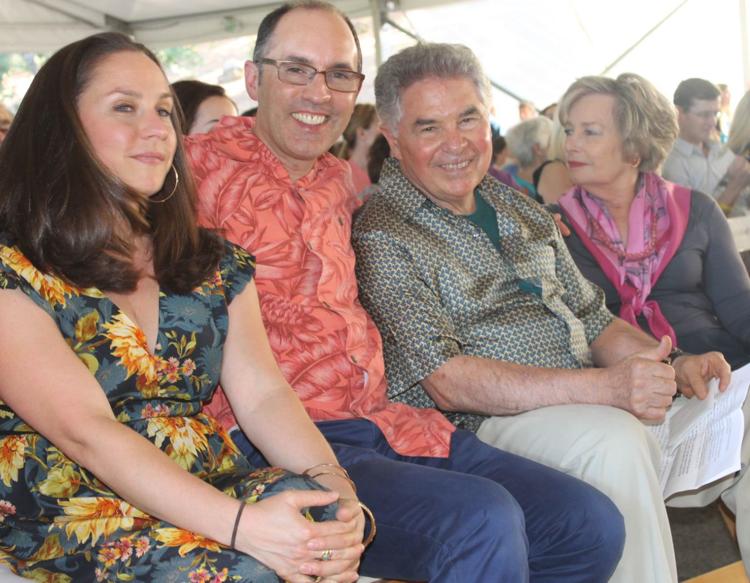 Saturday was an amazing day in Rutherford at the 24th Staglin Family Vineyard Music Festival for Brain Health.
Grammy Award-winning soul singer Jennifer Hudson touched hands and hearts, wowing the crowd with her love and care during a personal, intimate concert. She was relaxed, dressed to the nines, showing the same love to those on the stage with her, including her pianist and three backup singers.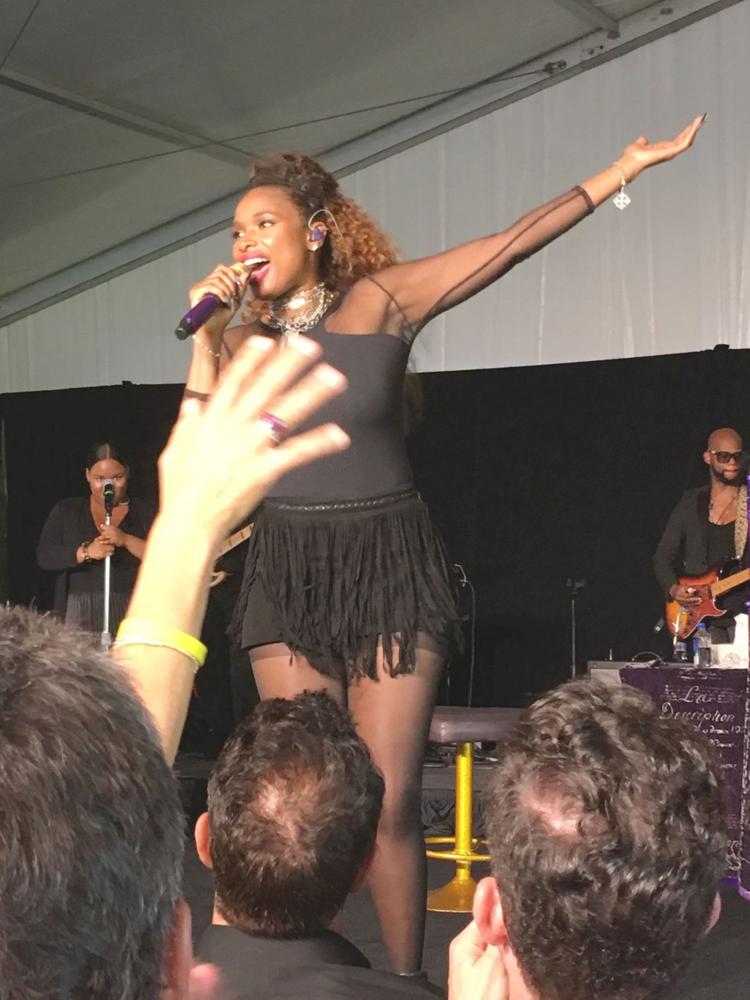 Hudson spent her time on stage interacting with the crowd, holding her microphone so various people could sing for her. One fan told her she had seen her and remembered her from the television show "American Idol" some 14 years ago. Hudson reflected on that appearance in 2004, when she was a finalist, placing seventh. Hudson said she was 23 then, and she celebrated her 37th birthday a few days ago.
People had their smartphones out, recording her songs, taking photos and selfies. Chairs were lined up in rows behind a wooden dance floor. We left the chairs, crowded onto the dance floor, seeking to get as close as we could to Hudson and her music.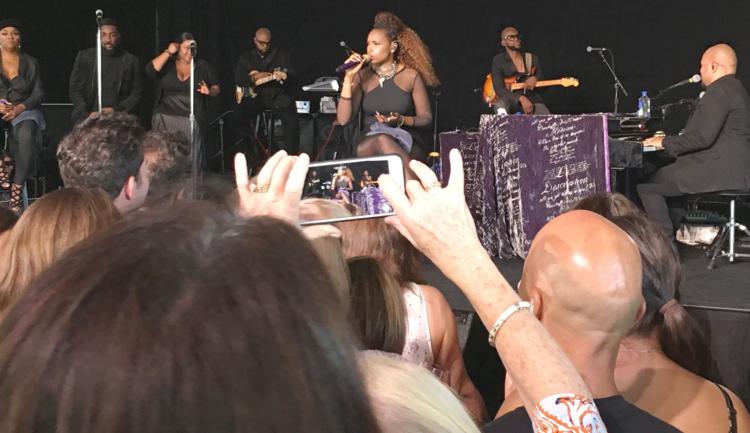 At one point, she invited about 50 people up onto the stage, dancing and celebrating with them.
Hudson told her 500 fans at the end of the memorable concert that she didn't know how she was going to get off the stage — and we believed her. We clapped, yelled and shouted, waiting for an encore that wasn't meant to be. The singer, so personable, so likable, so skilled and soulful, was spent. She left all her energy in that open-air space, adjacent to the Staglins' vines.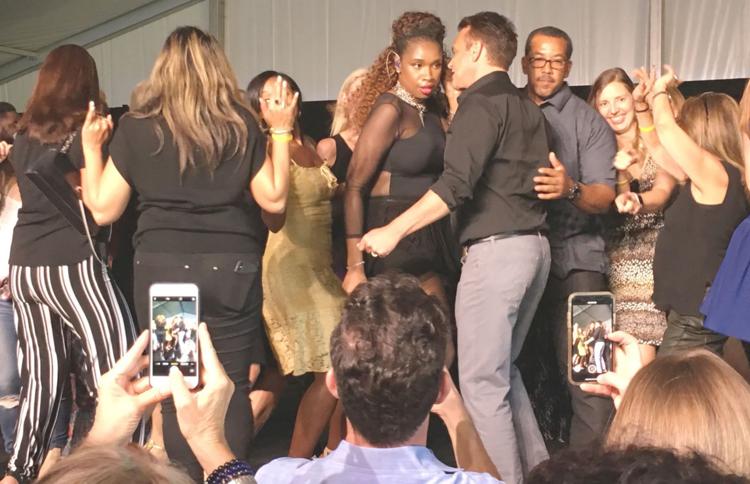 You have free articles remaining.
Host Garen Staglin summed it up best: "We're so excited," he said before Hudson appeared on stage. "This is a day of hope, of inspiration, of joy. We have Jennifer Hudson and her voice is going to give joy to all the people in this room." Then he added, "The generosity of all is giving joy to people who suffer from brain health. We're doing great work today."
Napa Valley winemaker Celia Welch was one of those pouring their wines in the Staglin cave. Welch poured both her 2015 Corra Cabernet Sauvignon and her 2017 Corra Tail Feathers, a white wine. Why did she join with 75 other wineries to pour their best wines at the festival?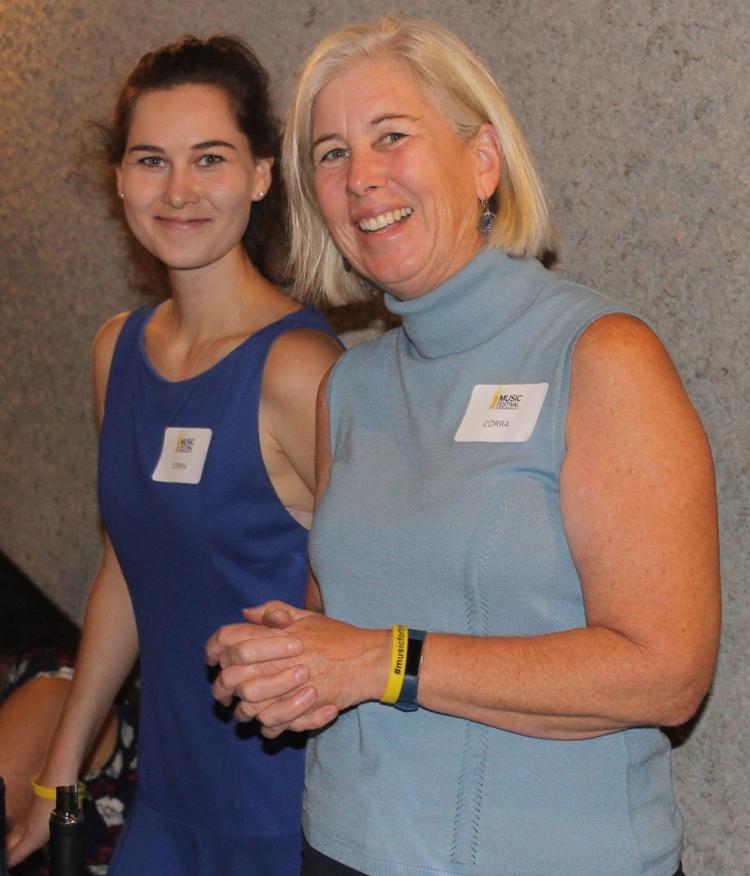 "I loved working with the Staglins all through the '90s," she said, "I was thrilled to be able to make their wines from 1991 to 2000. During that time, I really understood their very strong, amazing passion for doing charity work, especially for people suffering from mental illness."
The money raised during the day was to support scientists doing research into brain health. On stage, Staglin said the event had raised and leveraged $380 million in its 24-year history. Tickets, not inexpensive, were priced at $7,500, plus an additional $2,500 for a four-course dinner, limited to 200 people. Both events sold out long ago.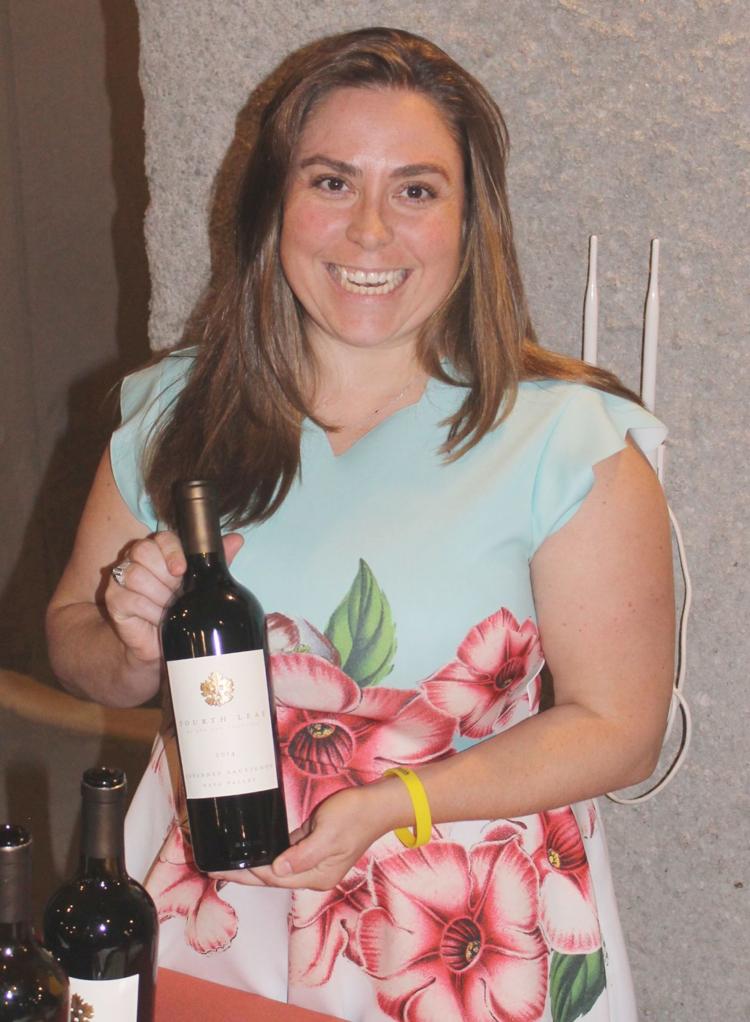 To Welch, finding the answers to issues of the brain, like bipolar or depression, is critical, as is solving the mystery of mental illness, which, she said, "happens to lots and lots of families. It's in everybody's interest to support this kind of research."
Vintner Angelina Mondavi also was pouring a Cabernet Sauvignon from 2014, with grapes grown on family property on Howell Mountain and Atlas Peak. She said raising money for brain health research is crucial. "I think we need to take it to the next level," she said.
District 3 Supervisor Diane Dillon also attended the day's activities, which started with a scientific symposium, followed by wine tasting and concert. Dillon was sitting with Mary Butler, acting director of Health and Human Services for Napa County, and Jim Diehl, the county's Mental Health director. As she listened to scientist after scientist describing their research, Dillon asked how could this research be applicable to the county?
For example, Erin Dunn, assistant professor of psychiatry at Massachusetts General Hospital and Harvard Medical School, spoke about how exposure to stress in childhood is a strong risk factor for depression. Dunn also spoke about interventions and when they are effective. Dillon asked, "Wouldn't that be great for us to know at the county, in terms of setting policy, where to put our emphasis, either on early childhood education or on teenagers?"
Dillon, said she has attended about 15 of the scientific symposiums, which are free. "I love it because it's a lot of heavy-duty scientific detailed research that's not common to the average person, and is distilled into understandable language," she added. "All you have to do is come once and you learn the value of attending the symposium."