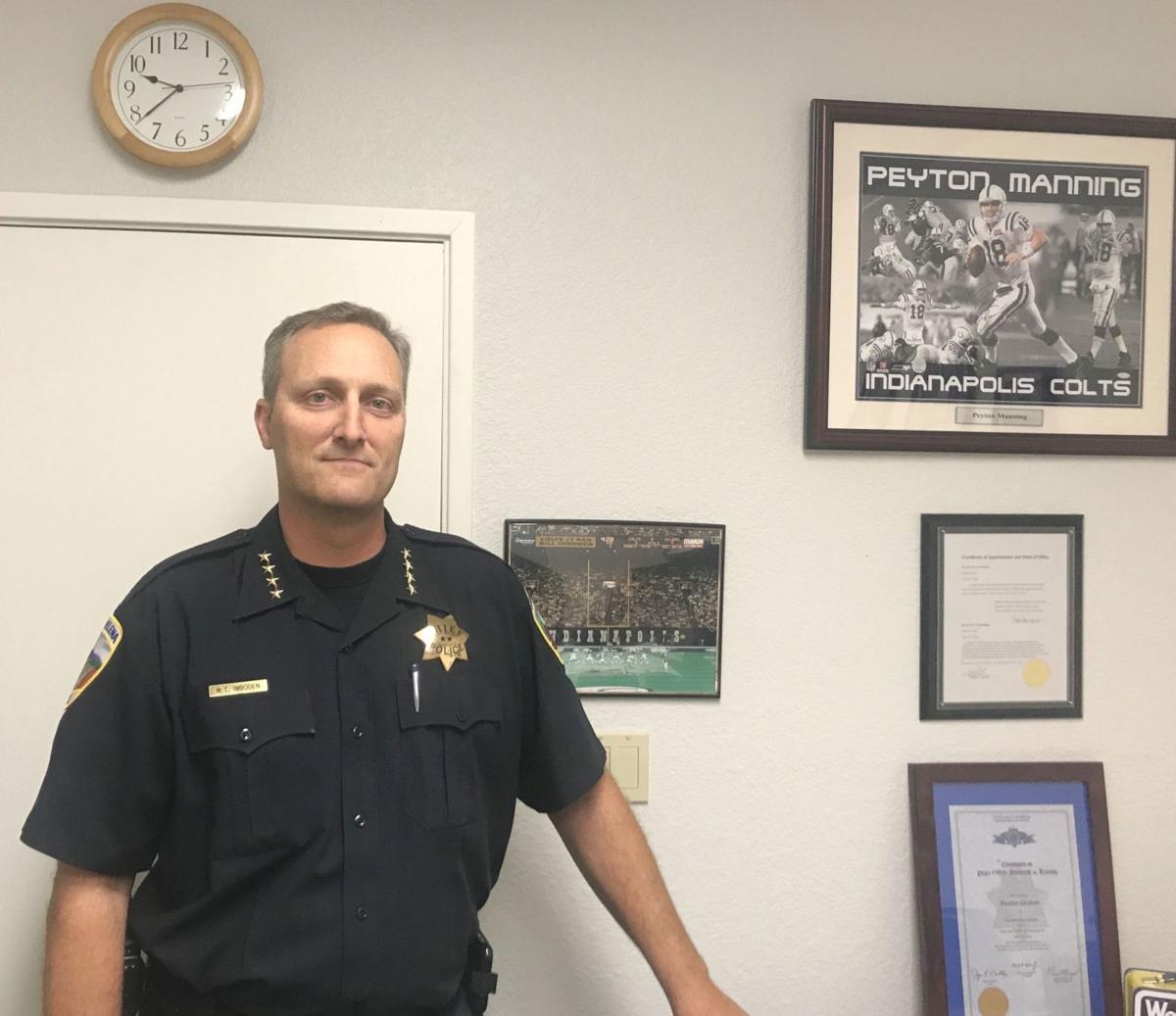 Police Chief Bill Imboden is resigning from the St. Helena Police Department to take over as police chief in the city of Hercules in Contra Costa County. His last day will be Sept. 16.
Imboden spent 13 years with the Hercules Police Department before joining the St. Helena Police Department as a sergeant in 2007. He was promoted to lieutenant in 2013 and took over as chief after Jackie Rubin retired in 2015.
In returning to Hercules, Imboden will replace Police Chief William Goswick, his former colleague at the department, who retired at the end of June.
"Chief Imboden is a superstar officer," said Mayor Alan Galbraith. "He has the respect and affection of our entire community, and has been a true joy to those of us privileged to work with him on a daily basis. We wish him the best in his new position and we will miss him."
"The opportunity to go back to where I started – to go back to my roots – was very appealing," Imboden said. "Timing-wise, if I was ever going to do this in my career, it was now or never."
Imboden lives in Cordelia, and the Hercules job will shorten his commute from 80 minutes each way to 20, giving him more time with his family.
"What's supposed to be an eight-hour day here ends up being 11 and a half with all the time in the car," he said. "I leave my house at 7 a.m. and I don't get home until 6:30 p.m. The commute to Hercules is much shorter."
The Hercules job is also only four days a week instead of five, so Imboden will have extra time to go to doctor's or dentist's appointments, spend time with his kids, and attend his daughter's high school football games on Friday afternoons.
His pay will be roughly the same, but he was drawn to Hercules' defined-contribution retiree health savings plan, which St. Helena doesn't offer.
Imboden will also have a chance to help rebuild the Hercules Police Department, which was hit hard by the recession and is now returning to its former strength. Hercules has a population of 25,360.
St. Helena should feel positive about the direction of its police department, Imboden said.
"We have a lot of experience at the top of the officer ranks and also a lot of officers who are fairly new to the career and love being here in St. Helena," said Imboden, who's either hired or promoted most of the current force. "This is a really quality department that's stacked up for the long haul."
The St. Helena City Council met in closed session on Tuesday to discuss how to replace Imboden.