St. Helena High School teacher Madeline Breazeale has been selected as 2023 Teacher of the Year for the St. Helena Unified School District.
Breazeale teaches AVID 10, AP World History, and holds the position of leadership/activities director. She has also served as yearbook adviser, school site council representative, site technology committee member and access period mentor.
"From the minute she stepped onto the campus of St. Helena High School, her impact was immediate," Principal Benjamin Scinto said. "Madeline is one of those teachers who truly understands the art of education, maintaining high expectations while at the same time remaining flexible given the varied needs of students, parents and our community. Madeline is quoted weekly, if not daily, as saying, 'This is my dream job,' reminding herself and others of our collective purpose to serve students and our community."
Local school districts were asked to identify their nominees for consideration as Napa County Teacher of the Year. Seven candidates are selected as candidates for the award. The Napa Valley Unified School District was granted five spots and all other districts received one spot, with Howell Mountain and Pope Valley sharing a single representative. All nominees had to submit to their home district a participant agreement form signed by their principal, a letter of recommendation from the principal, and an essay that highlighted the nominee's personal teaching style, student engagement strategies and teaching philosophy. Each district developed its own process and timeline for selection.
This year, 50 SHUSD teachers received 191 nominations from staff, students, parents and community members for the honor of St. Helena Teacher of the Year. Of the 50 nominees, 10 accepted the nomination and submitted an application packet for consideration.
Breazeale and three finalists, Anna-Alicia Fullmer, Judith Aschwanden and Hannah Waters, will be honored at the school district's board meeting Feb. 15, 2023. Additionally, Breazeale will move on to the county level, where she will compete with the seven other district nominees. The county team will review all submitted materials and conduct a virtual or in-person site visit to each nominee's classroom. The county will announce its winner April 21 and begin working with the candidate over the summer to complete the application for California Teacher of the Year.
Photos: Robert Louis Stevenson Middle School promotion in St. Helena, 2022
Lucia Missaggia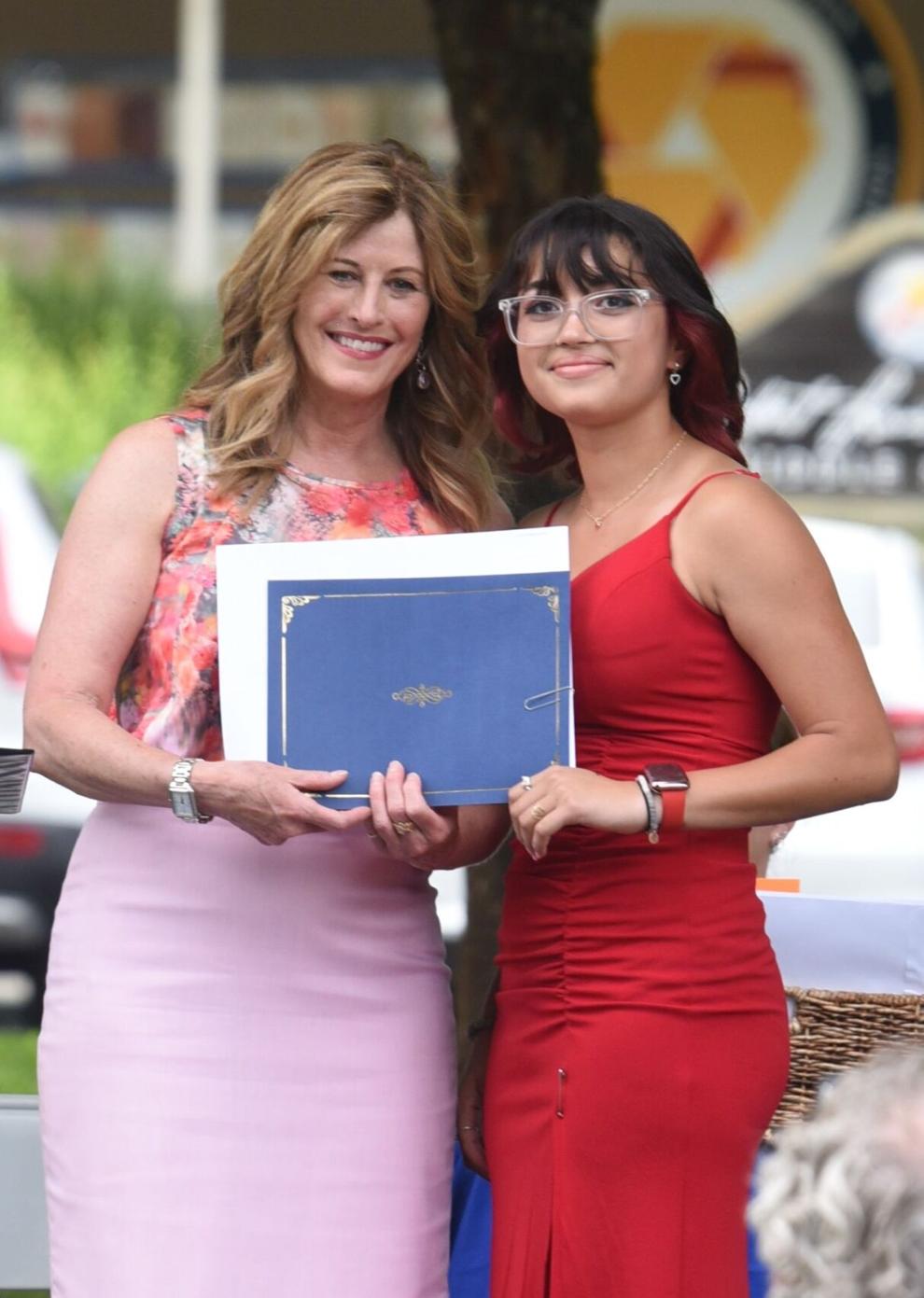 Lola Honig, Crystal Cendejas Sepulveda and Ella Landstrom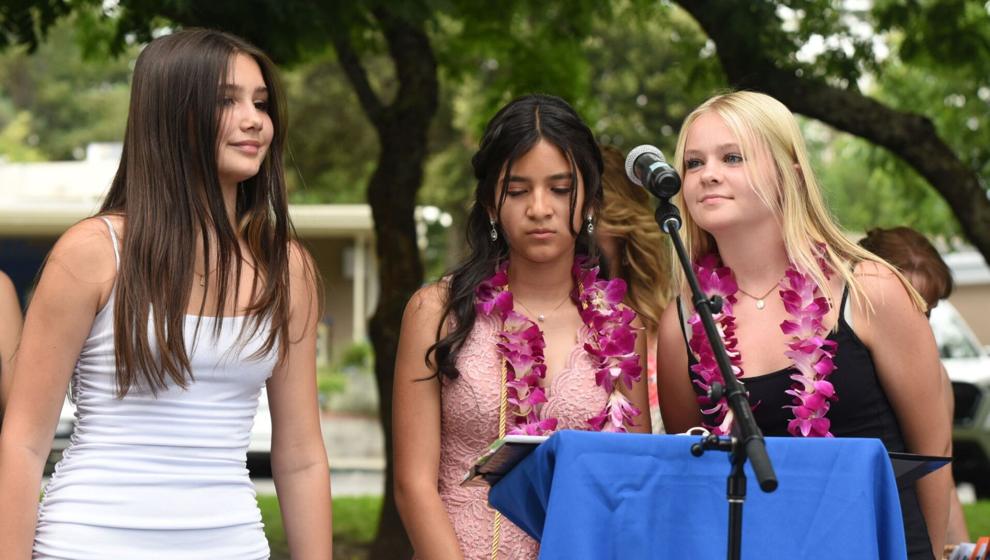 Larsen Moura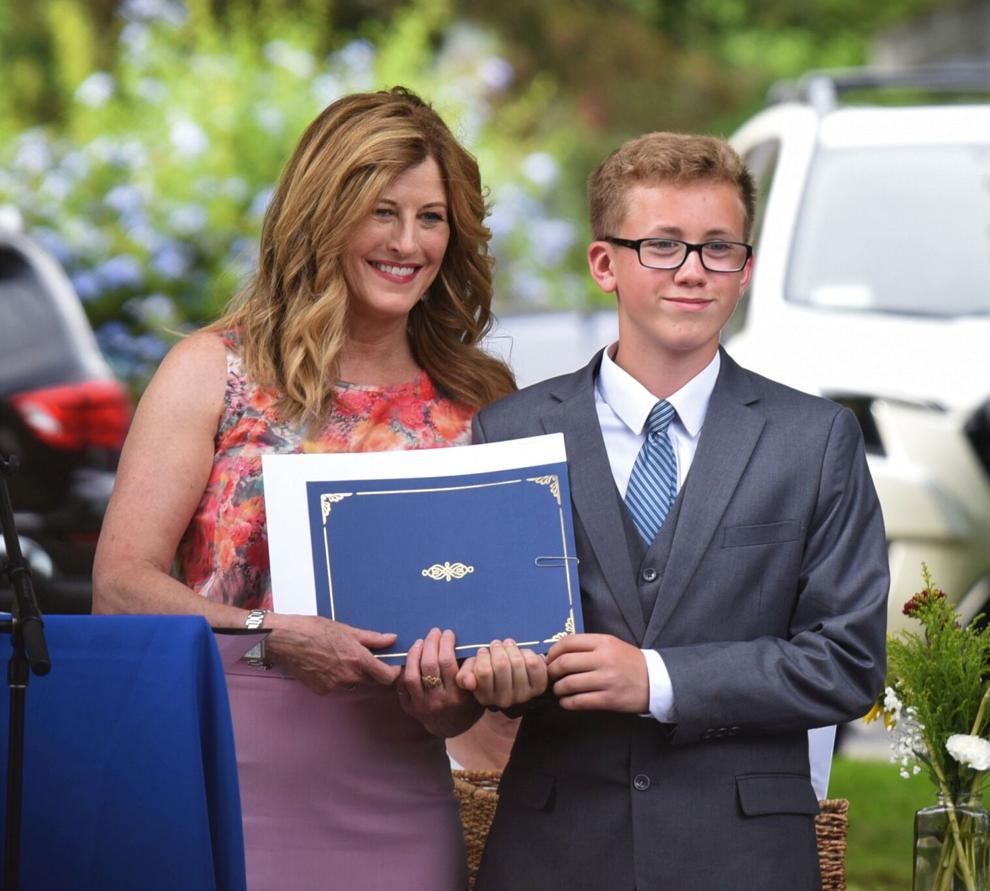 Tony Wilmoth and Lucy Hoffmeister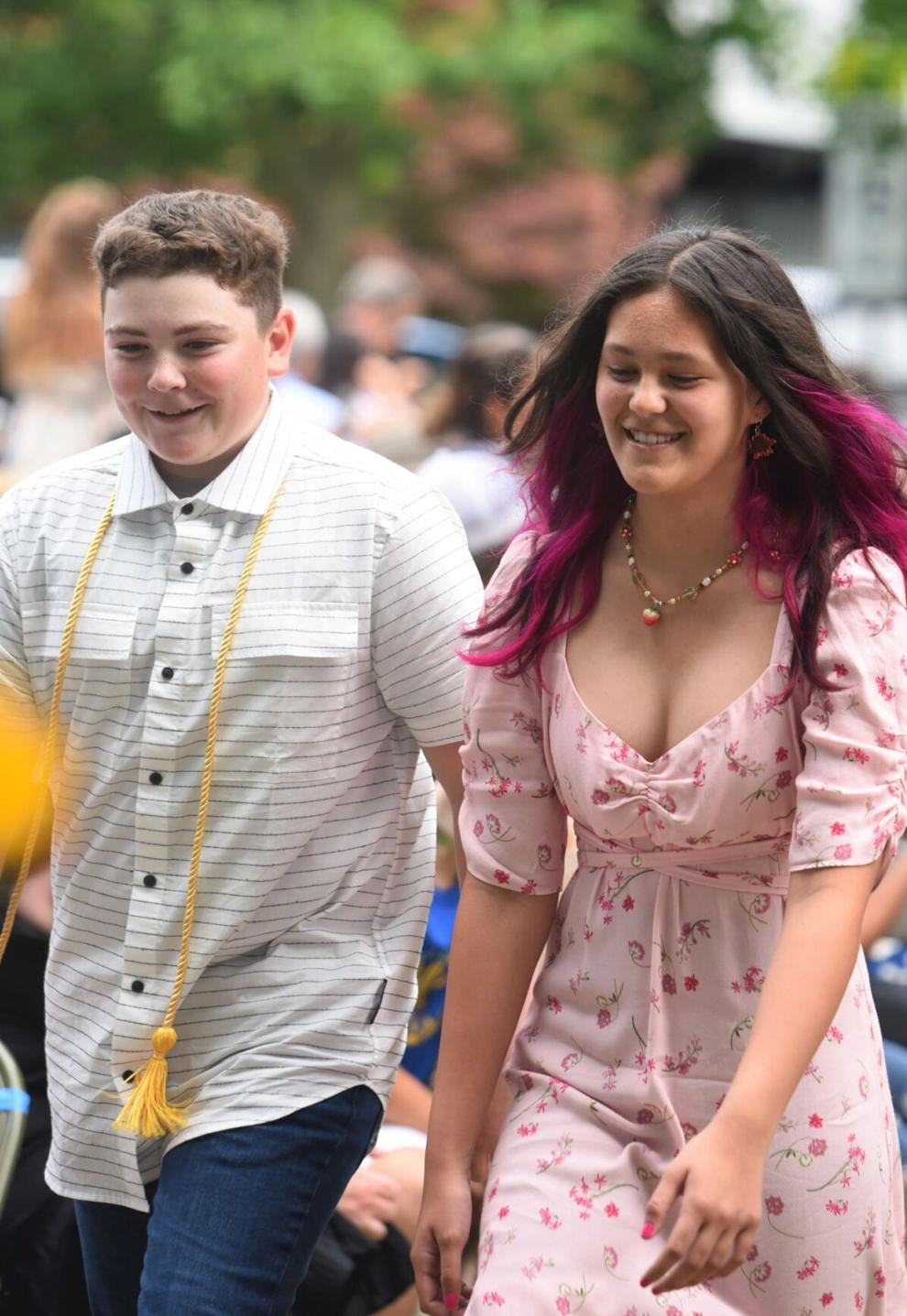 Yadira Pelayo Avina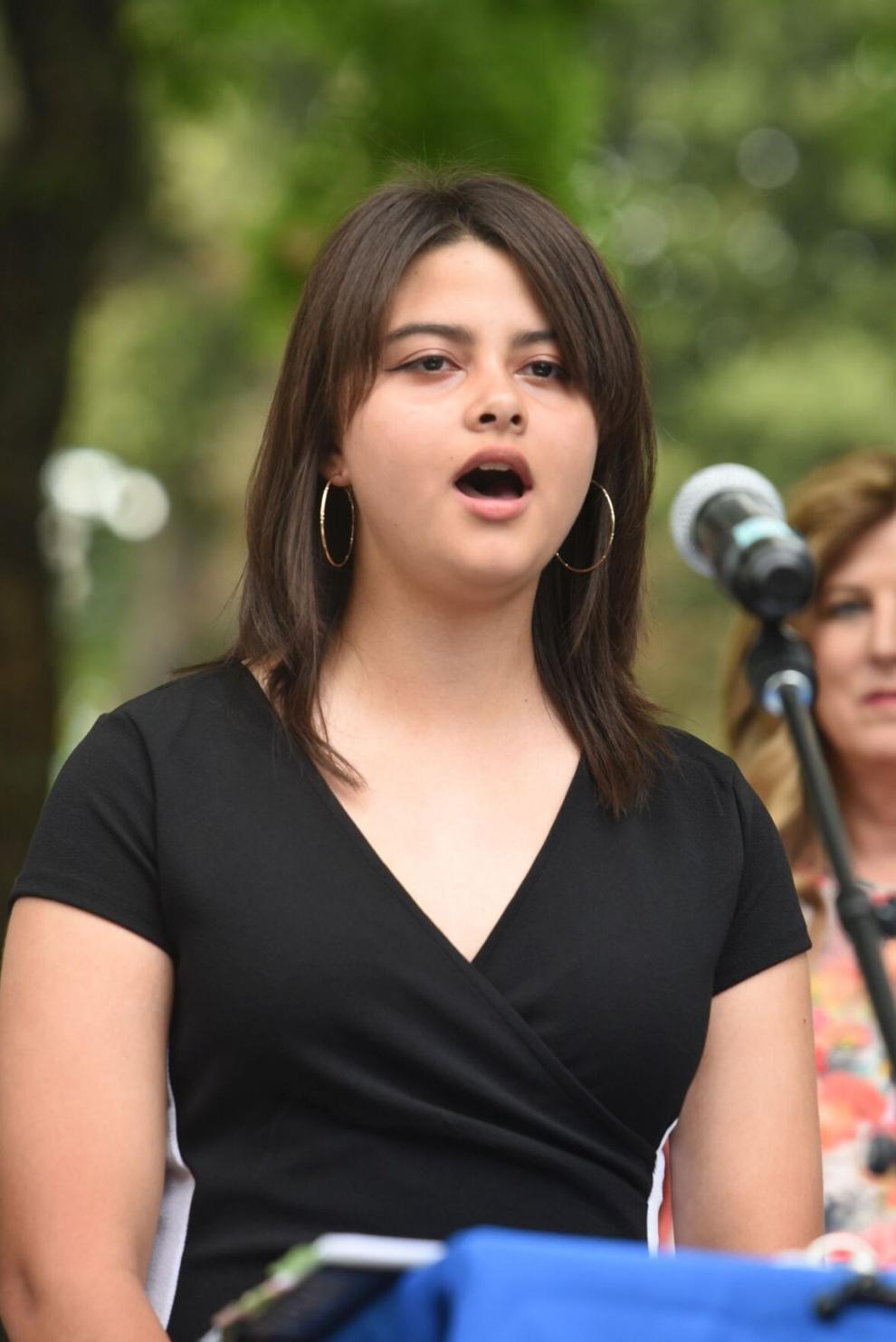 Seth Williams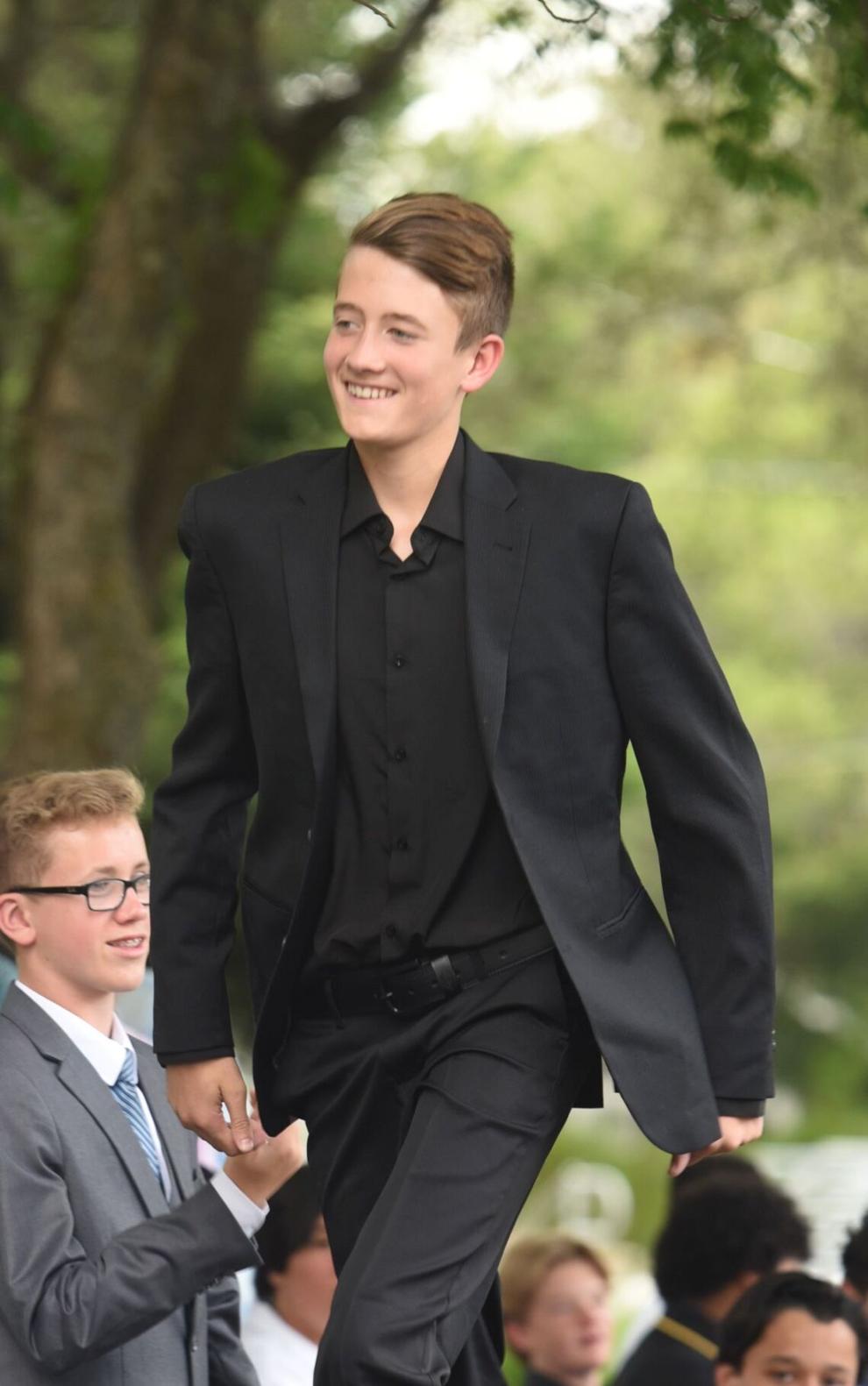 Michelle Martinez-Alcala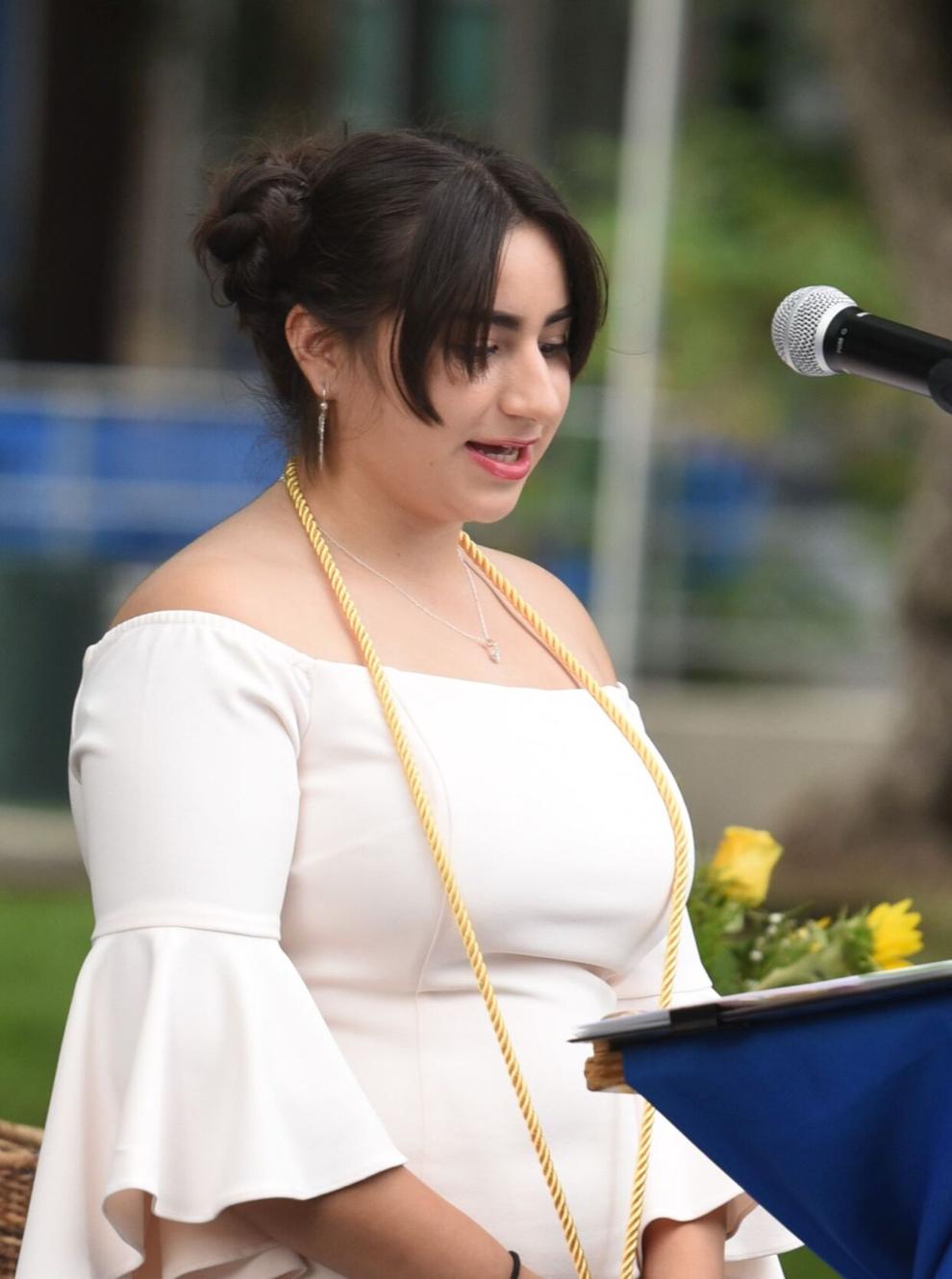 Jacob Zuniga and Jennifer Jacinto-Ventura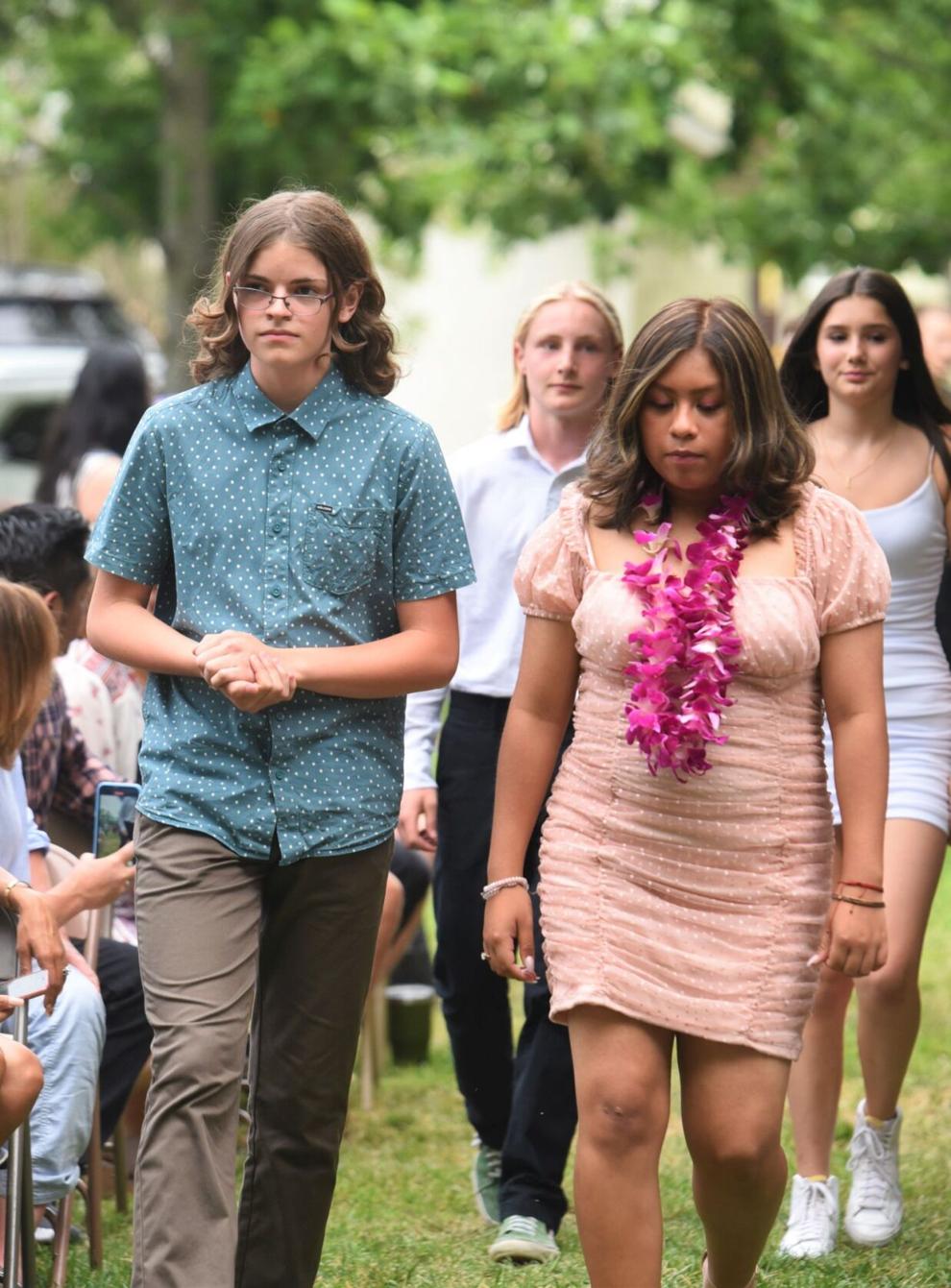 Fernando Salomon Ochoa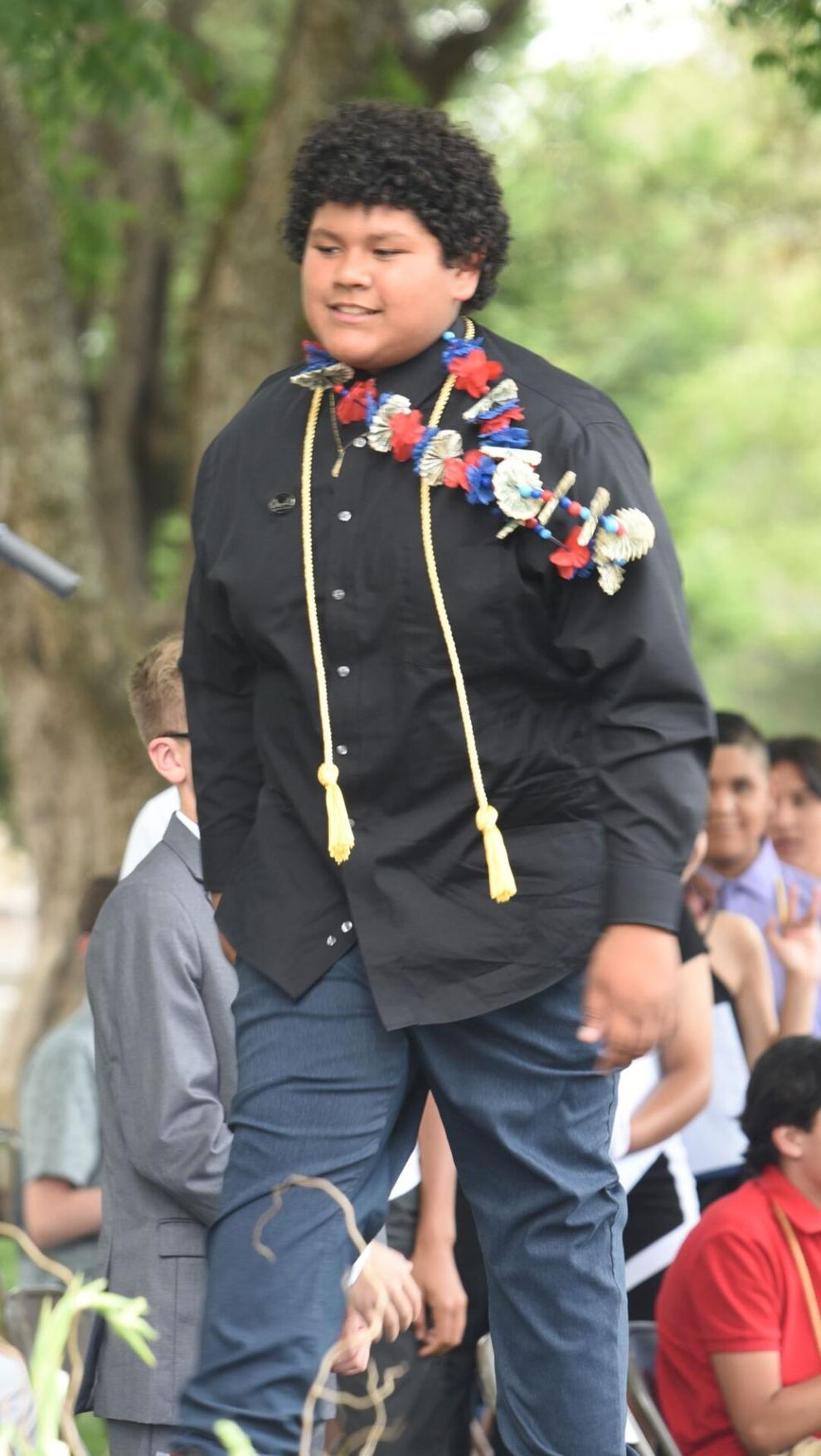 St. Helena High School Principal Ben Scinto
RLS Middle School eighth-grade class

RLS Middle School promotion