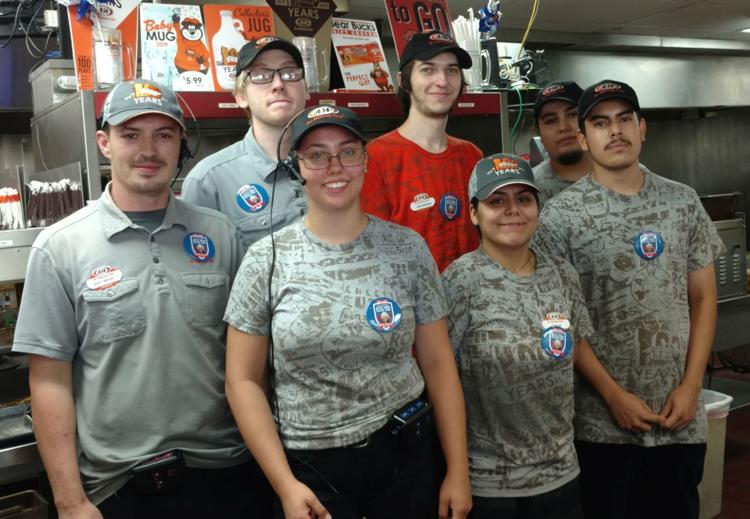 A&W Restaurants is the first American restaurant chain to reach their 100 year anniversary. Co-founder Roy Allen served the initial cold mug of root beer on June 20, 1919 in Lodi at a homecoming parade for veterans of World War I. Soon Frank Wright became his partner and "A&W Root Beer" was born.
Lowell and Marjorie Smith opened St. Helena's A&W Restaurant on Sept. 10, 1966. To music by the student band "The Styx" the Smiths danced in the parking lot with well-wishers on opening day. St. Helena was named among the top 10 percent by sales of A&W outlets in the country two years later. The Smiths also had outlets in Sonoma and Santa Rosa.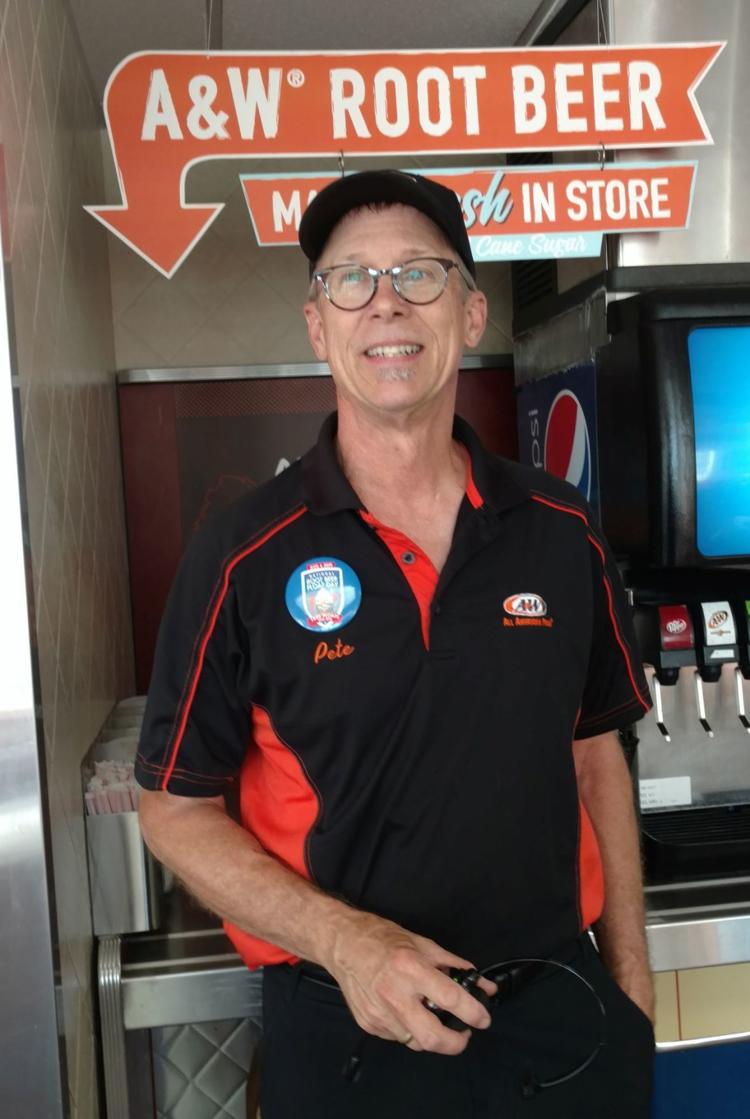 The franchise was sold to Bob and Julia Fraser in 1968. Most of the employees at the time were St. Helena High School students, including me. I began working for Bob Fraser in 1970, along with my classmates and many other young people.
Customers could order a meal via an intercom and it was delivered to their car on a tray that hooked on the driver window. The girls were carhops, bringing heavy trays of food and mugs to waiting diners. Pay was $1.45 per hour plus tips. For most of us it was our first job and Bob Fraser taught us valuable job skills.
"Aching feet, smelling like an order of fries but smiling at the wad of bills collected in tips — the A&W was part of my journey to adulthood. I learned responsibility, work ethic, the importance of customer service and, honestly, that work friends can be lifelong friends. It also motivated me to pursue a degree in higher education," wrote Lillian Fonseca, a one-time employee.
Cheryl Emmolo wrote, "I recall a lot of people going up to Calistoga or Lake Berryessa, plus the locals during lunchtime. I knew all the CHP officers as well. I had been stopped a couple of times for driving a bit too fast, but since I was nice to them at 'The A,' they let me go."
Mindy Rauch remembers, "We worked our tails off and there was no such thing as a job description. You did it all, whatever needed to be done. We cleaned the dining room, cleaned the bathrooms, helped cook, helped take orders inside and did the dishes."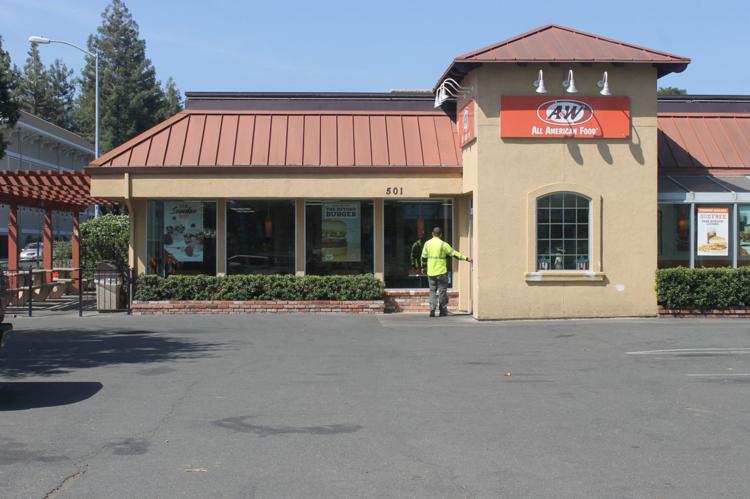 "I was a carhop," wrote Margaret Schulz. " I wore orange (orange and brown, A&W colors) culottes and clogs. I liked carhopping. I was outside and the customers were interesting. I had my mishaps, once dumping a root beer float in the lap of a well-groomed young man in a red El Camino. I may have ruined his date."
Cook Mark Anderson wrote, "Making $1.65 an hour and thinking I was cool because I was making 20 cents more than the carhops. Little did I know they were probably making $20 a night in tips!"
A&W was social life hub
In the evenings, especially on Fridays and Saturdays, A&W was a hub of social life in our small town. St. Helena Police Officer Dave Darling would swing through the parking lot on his rounds. Crowds came in before and after events at the school.

The Frasers sold the restaurant to Tom Redmon in 1976, an experienced former owner of two other outlets, who remodeled the restaurant. The carhops were no more and in 1984, the tiny dining room was enlarged. Later the canopy was removed and the drive through window and patio were added. Pete Knight joined the business as restaurant general manager in 1976. An additional remodel was done in 1993.
In the 1970s, '80s and '90s the St. Helena restaurant was one of the top A&W franchises in America, according to Knight and in 1995, St. Helena's A&W was the busiest in the U.S. That year Pete and Annette Knight were offered the franchise for the world's first A&W in Lodi and left St. Helena to take it over. Tom Redmon continued as franchisee in St. Helena.
Redmon received permission from the city to combine A&W's menu with Kentucky Fried Chicken (KFC), which was owned by the same corporate umbrella, YUM! Brands. The restaurant closed in November 2003 for installation of new equipment and re-opened in April 2004 with both menus.
After almost 10 years, the restaurant closed in October 2013 due to declining sales and lack of hands-on management. All KFC equipment and logos were removed. Tom Redmon invited Pete Knight to take over the franchise.
A&W reopens in March 2014
In March 2014 the Knights re-opened the restaurant as a standalone A&W with Robert Ocegura as manager. Business has been improving steadily since 2014, though operating in St. Helena is much more expensive than operating the A&W in Lodi due to labor, rent, taxes, utility costs, etc. The St. Helena location continues to be one of the top 10 locations in the chain.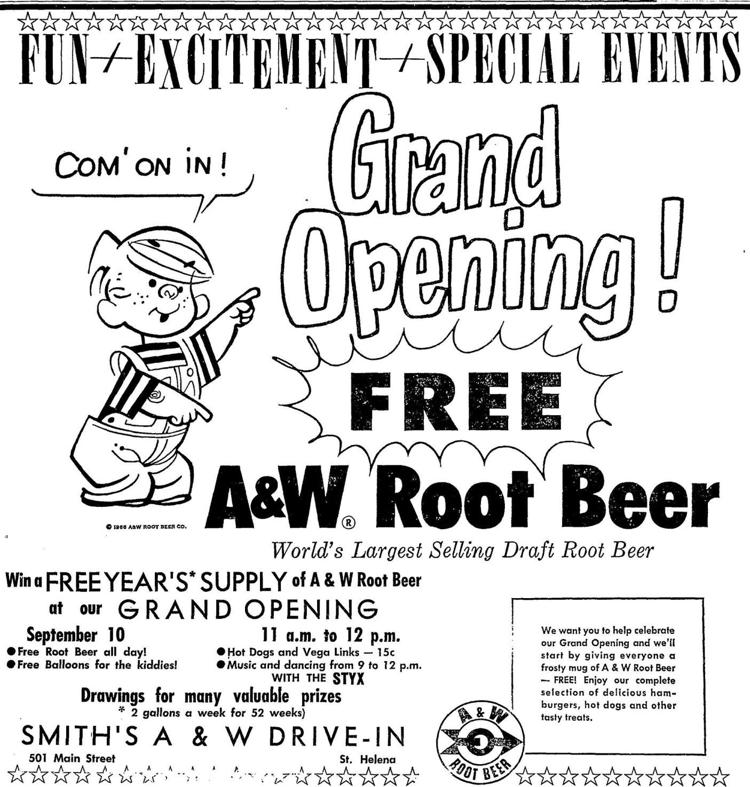 Today the general manager is Colin Ramsay, working with assistant manager Alice McCard and shift managers Jacob Eberlein, Aaron Dustin and Anthony Redding, along with breakfast manager Brenda Solomon. There are around 20 employees at a time. Most of them drive in from elsewhere, one from Fairfield. The "Help Wanted" sign stays up, but few high school students apply for jobs, as they still did in 1995.
Pete and Annette Knight work two days a week at the St. Helena location and four days a week at the Lodi outlet.
The Knights are winning back customers by cooking all food to order. In 2016 St. Helena was the first A&W to offer espresso coffee drinks and breakfast. (Other A&W restaurants serve breakfast but not barista-made espresso drinks.) The Knights have a company (Thirsty Bear Roasting Co.) in Lodi that roasts the beans they use weekly.
Sponsoring sports teams and handing out free root beer floats at the St. Helena Lyman Park Community Band Concert on July 4 keep the Knights involved in our community. Now, 53 years later, St. Helena A&W still provides good food at modest prices and jobs for young people.
Mariam Hansen is research director of the St. Helena Historical Society. She may be reached at shstory@shstory.org.
Be the first to know
Get local news delivered to your inbox!