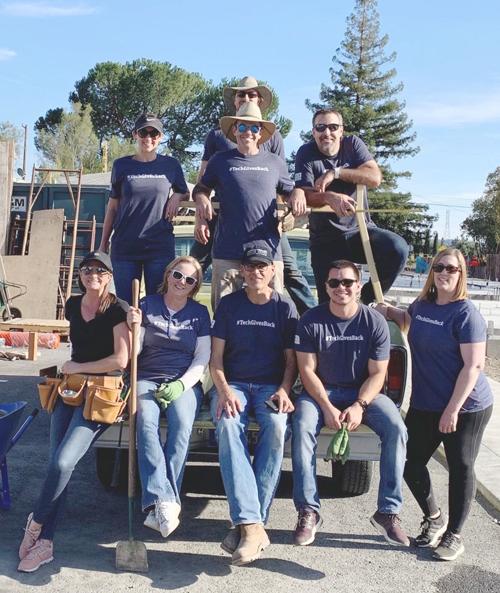 Many local residents and groups are spending their weekends helping eight families, who are building their own homes at 684 McCorkle Ave.
Some volunteer for a full or half day on the weekends, while others are volunteering during the week. Both St. Helena's United Methodist Church and Monsignor John Brenkle, the project's namesake, are contributing periodic lunches for the weekend work crews.
Silicon Valley Bank (SVB) has been a supporter of Our Town St. Helena (OTSH), the organization that sponsors the Brenkle Court Self-Help Homeownership project. Their annual donation to OTSH is the largest local bank contribution. SVB has also sponsored OTSH in its successful grant request to Federal Home Loan Bank.
According to Managing Director Suzann Russell, "This affordable housing will help our workforce live closer to where they work, support our winery and vineyard clients and their employees, take commuters off the road, and add to the overall quality of life in St. Helena. I hope we will see a lot more projects like this and more support from local businesses."
On a sunny October afternoon, nine local Silicon Valley Bank employees teamed up with Larry Vermeulen, OTSH's project manager, to help rebuild the fences surrounding the new housing development.
"Having local businesses support our project both monetarily and with volunteer teams is very important to our success," said Vermeulen. "Our families work full-time and then spend every Saturday and Sunday onsite building their houses. It is nice to see the community out there working with them."