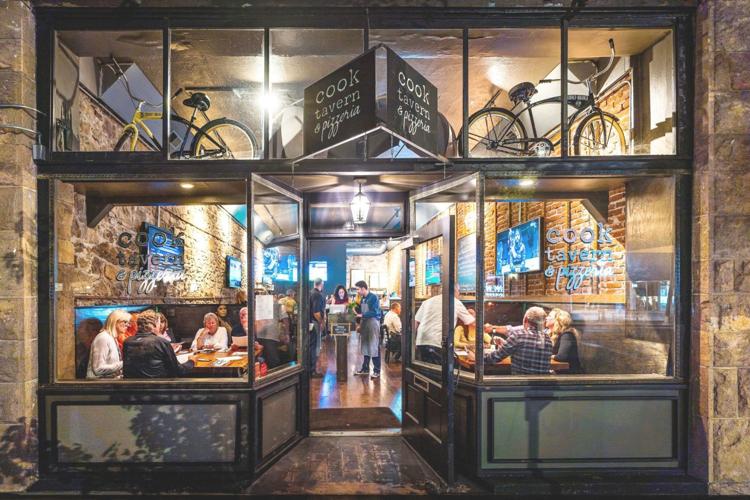 On Sunday night, Oct. 6, a little less than five years since its opening, St. Helena's popular Cook Tavern shuttered its operation.
Citing the challenge of finding enough staffing and a desire to spend more time with their children, the owners, Jude Wilmoth and his wife, Meagan Rounds-Wilmoth, informed their staff two weeks ago of the imminent closing. To the relief of many, their sister restaurant — Cook — which is directly next door, will remain open.
"We had a five-year lease option coming up and decided this was a good time to step away," Wilmoth said. "It was an ongoing struggle to keep fully staffed, and I constantly found myself covering shifts. We've got two kids and at some point I just said to myself, I don't want to be the kind of dad that's never around — I'd like to coach or at least watch a game now and then."
Known for their crispy Neapolitan-inspired pizzas, toothsome handmade pasta, velvety vegetable lasagna and crunchy house-cured sauerkraut, all of the food served at Cook Tavern leveraged the owners' vibrant and rich histories.
Wilmoth, a St. Helena native, was one of 11 children, and he learned to cook early.
"In our family, you either did dishes or cooked," he said. "So I learned to cook."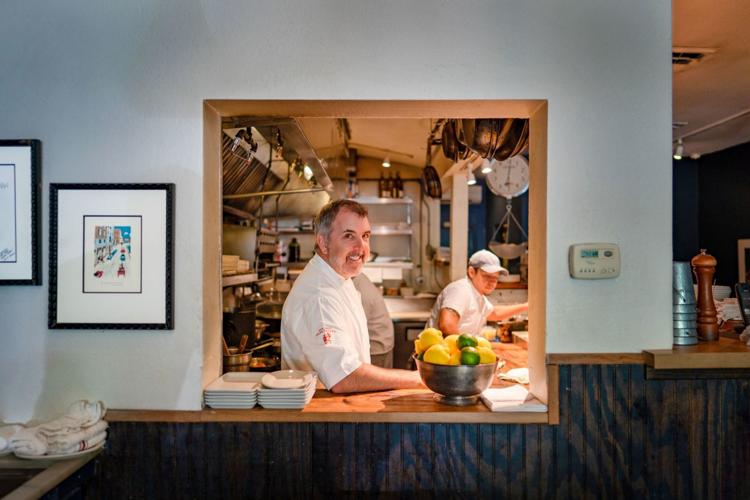 He went on to work with celebrity chefs such as Michael Chiarello and Cat Cora, gaining an appreciation for the cuisines of northern Italy. In 2004, he opened his first restaurant, Cook, that fast became a locals' go-to restaurant for upscale Italian-inspired California fare that quickly received and then maintained a Bib Gourmand rating from Michelin, which denotes exceptional quality and value.
Ten years later, when the space next to Cook became available, Wilmoth envisioned a pub-styled eatery for locals to drop in to any time of the day for more casual food, craft beers, cocktails and wood-fired pizza. He believed that his background, coupled with Rounds' hospitality and organizational expertise — gained while working as a concierge at the W Hotel and then as an assistant to Thomas Keller — made the prospect of running two side-by-side restaurants seem perfect.
"I always liked the set-up of Restaurant Delfina and Pizzeria Delfina in San Francisco. If you want to be hands-on, that's the way to go," Wilmoth, told the Register at the time. "Next door to each other, you can just go back and forth."
But at the time, there were only the hints of a growing staffing crunch, and the "back and forth" Wilmoth envisioned ended up becoming his needing to cover multiple shifts nearly every day.
Although the couple are closing Cook Tavern, they remain optimistic that a buyer can be found in short order to continue the tradition.
"We have had multiple inquiries and there's at least one who'd be a perfect fit for the space," Wilmoth said. "I can't provide any more info at this time, but we are hopeful. Perhaps they'll also purchase our brewer's license, but we'll just have to see."
The value of a liquor license
Between their two restaurants the Wilmoths also originally owned a coveted Type 47 liquor license. For a restaurant to sell alcohol it must first obtain a special license to do so. The most comprehensive (and most expensive – a single existing one can cost as much as $400,000 on the open market) is a Type 47 that allows a food-service operation to sell wine, beer and spirits. To help fund their expansion, the couple sold the Type 47 license and purchased the more common – and far less costly – Type 41 license for each location. A Type 41 allows the selling of beer and wine only.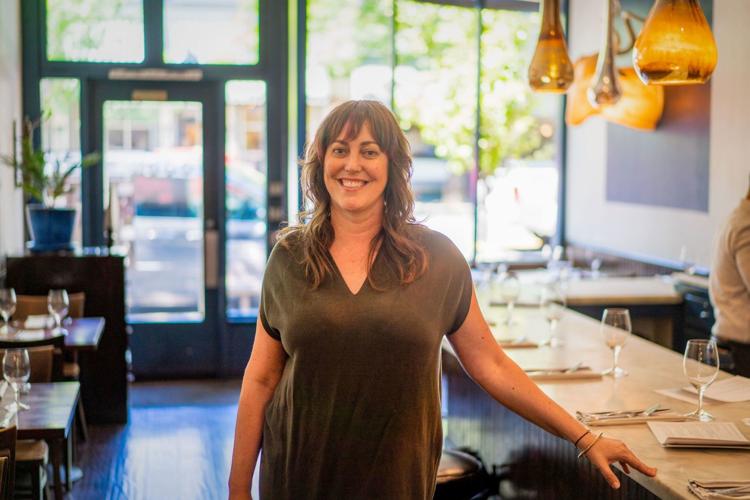 However, because restaurants make good profits on spirits, often more than on wine and beer, like many, the couple looked to alternatives for ways to sell spirits without the costly Type 47. They purchased a relatively obscure Type 75 license that allowed the sale of distilled spirits at an eatery so long as it also brewed 100 barrels of beer onsite. The license was originally created more than 20 years ago to help encourage and support what, at the time, was a nascent craft-beer-brewing industry.
Type 75 licenses were originally intended for legitimate small brewers such as Cook Tavern to brew beer and sell spirits, but they quickly became a way for fledgling restaurants to gain the ability to pay less (around $14,000) for what was a de facto Type 47 liquor license. Once obtained, back in the day, a Type 75 license holder could brew a little beer on the side (some of which could be donated to charity or theoretically just poured down the drain) and meet the letter of the law although perhaps not its intent.
The result was that within the Napa Valley alone, nearly 30 restaurants purchased Type 75 licenses, with only a few of them having the word 'brewpub,' 'tavern' or 'brewery' on their street signs.
But that was then and this is now. Since then, the issuer of all liquor licenses in the state, the Department of Alcoholic Beverage Control (ABC) has added new requirements to Type 75s that make it more challenging to obtain and maintain them. That being the case, those restaurants that already have them have a potentially more valuable asset.
Last year, the ABC closed the loopholes and added new, stronger language to the Type 75 license, including an increased requirement of 200 barrels of beer made onsite each year, a requirement to sell said beer on the premises and keep accurate records of production and sales, and the stipulation that any of the beer donated to charity does not count toward the yearly volume calculation.
Given this, any new owner of a Type 75 license is required to make and sell a lot of beer. One full barrel of beer fills 248 pint glasses, with 200 barrels making 49,600 pints, which means under the new rules, a restaurant would need to sell the equivalent of 136 pints a day.
According to Wilmoth, if a buyer for Cook Tavern (and its Type 75 license) can't be found, he has no intention of transferring the Type 75 to Cook because of space constraints.
Cook Tavern's future
As the Wilmoths negotiate with potential buyers, St. Helena residents and regulars wait. The pizzas and casual atmosphere, multiple TVs, and rock-and-brick-walled interior have become a second home for some.
"I learned about the closing when Jude informed the staff a couple weeks ago," said Matthew Hileman, owner of St. Helena Optometry who is also a local baseball coach. "I'm happy that they'll be keeping Cook, which means I can still enjoy Jude's food, but I will certainly miss having a place to hang out and watch a game on the TV while enjoying a glass of local beer and eating a pizza."
Be the first to know
Get local news delivered to your inbox!