A Moroccan adventure ended prematurely – thank COVID-19 — for Oakville vintner Linda Neal, who has spent the last 18 months as a Peace Corps volunteer in that Muslim country.
Neal calls her story "unfinished" and adds, though, "sometimes the world writes the ending for us." She was supposed to spend another nine months in Morocco.
Neal said she didn't want to leave her volunteer post – she founded a youth soccer league with 100 boys whose season had just ended – and during the hurried evacuation, "I didn't talk to a single volunteer that was happy about leaving, I'm sure there was somebody, but I didn't meet them," she said. "We were just getting into the productive part of our work, we just got a handle on the language, built all these relationships, had programs going on."
She adds, "I only got to say goodbye to three people after living there for 18 months. It was really sad."
But, Neal admits it had to be done. "I don't begrudge anyone the decision."
On the Peace Corps website, Peace Corps Director Josephone (Jody) Olsen said because of the dangers of COVID-19, and related travel constraints, the "difficult decision was made to temporarily suspend all volunteer activities." She added it was a tremendous undertaking to bring home all the Peace Corps volunteers, and writes the Peace Corps was able to "safely evacuate each of its posts."
According to Wikipedia, at the end of September 2018, there were 7,367 volunteers serving in 61 nations. U.S. President John F. Kennedy established the Peace Corps in March 1, 1961 and two years later the first volunteers began serving in Morocco. To date, 5,262 volunteers have served in Morocco.
Evacuation
For Neal, the Moroccan government took the first of three actions, all happening simultaneously, that led to the evacuation.
First, Morocco's borders would close to all international travel on Thursday, March 19. "If we wanted to leave, we had to do it by Wednesday," Neal said. At that time, there were 182 Peace Corps volunteers and only 34 cases of coronavirus in the whole country, which is the size of California.
Second, if a Peace Corps volunteer made the decision to stay in Morocco and had a medical emergency, "We might not even be able to be medevaced out," Neal said. "This was the deal-breaker."
Third, the Peace Corps leadership decided to bring all its volunteers home from every station in the world. "That has never happened before," she said. (In January, as coronavirus spread, all of the Peace Corps volunteers were evacuated from China.)
The decision to evacuate was made quickly, Neal said, as the developments "just changed so quickly. One minute it's business as usual, with the new recruits at a big training seminar in Marrakesh, then they all get sent home and we all got put on a standby alert."
On Friday, March 13, with the youth soccer league having ended its 20-week season, Neal was putting the final touches on the awards program to be held Sunday. She would hand out "certificates and medallions and cups to these kids who had worked so hard," but that never happened.
That same day the government announced that no meetings of more than 50 people were allowed, Neal said, and the number was later changed to 20. "Well, we were going to have way more than 50 people," she said. "We had 100 kids, not to mention their families."
On Saturday, the government closed all schools and all youth centers for an indefinite time. Later that night, Neal spoke with the Peace Corps director for Morocco, who told her they didn't want to leave Morocco, but added, "If it's a matter of safety, as of right now, Saturday night, we are on standby."
Twenty-four hours later, Neal and other Peace Corps volunteers were told to pack no more than 100 pounds with the additional advice, "You might be coming back, you might not, so if there's anything you really have to have, take it with you." She had to reach a consolidation point in Fes by noon on Monday.
To Fes, then Rabat
Fes is only about an hour from where Neal was stationed, but she said, "I wanted to pick up two other volunteers" in a nearby city. They could not use public transportation, because of their luggage, so Neal hired a private cab. She left her house at 9 a.m. and got to Fes early. Once she arrived, the Peace Corps volunteers were put on charter buses – the Peace Corps hired five of them to gather all its volunteers – and taken to a hotel in Morocco's capital city, Rabat.
"The government was very good at working with our people, even though there was a ban on any groups of more than 20 people, they made an exception for us as long as we stayed in the hotel," Neal said. Arrangements were made for a charter flight from Rabat to Washington, D.C. The flight was supposed to leave at 1 p.m., Wednesday, March 18, but didn't leave until 1 a.m. the following morning.
"The airports were empty, absolutely empty. I was so shocked," Neal said. She had made sure to carry her sleeping bag because, "I was sure we were going to get waylaid on the way, that I would have to sleep on an airport floor somewhere." Neal said that didn't happen. "It was too smooth for words."
The flight to Dulles Airport was 8.5 hours, then another 6.5-hour flight to San Francisco. The latter was a direct flight and it was empty, with only 60 people aboard.
Arrival, training
Neal arrived in Morocco on Sept. 11, 2018 and today adds, "The irony of going to an Islamic country on Sept. 11 will not escape my mind anytime soon."
After training in Rabat, Neal spent 10 weeks in small villages, further learning the language and culture.
Her job in Morocco was youth development, helping develop programs to help youth acquire meaningful life skills, including responsibility, critical thinking, empathy and teamwork. "In my case, I developed a youth soccer league for the town. They didn't have that before."
At home
After arriving in Oakville, Neal has spent the last two weeks in her house, in self-quarantine. After the quarantine ends, she said, "The thing I want to do is go give my friends and family big hugs, but I'm not going to be doing that." Neal said she will visit her aunt, who lives outside of Fresno and will enjoy going to the post office and grocery store. "Just try to visit people a little bit," she said.
Reflections
At the end of the interview, Neal had words to say about how important America's relationship with Morocco is. "Morocco is a great friend to America and always has been. They absolutely love, are welcoming, and sweet and warm-hearted. They are overwhelming friendly to Americans, love Americans and a very good, supportive country … something we wish we had more of in these times."
Editor's Note: Because of the health implications of the COVID-19 virus, this article is being made available free to all online readers. If you'd like to join us in supporting the mission of local journalism, please visit napavalleyregister.com/members/join/.
Zuzu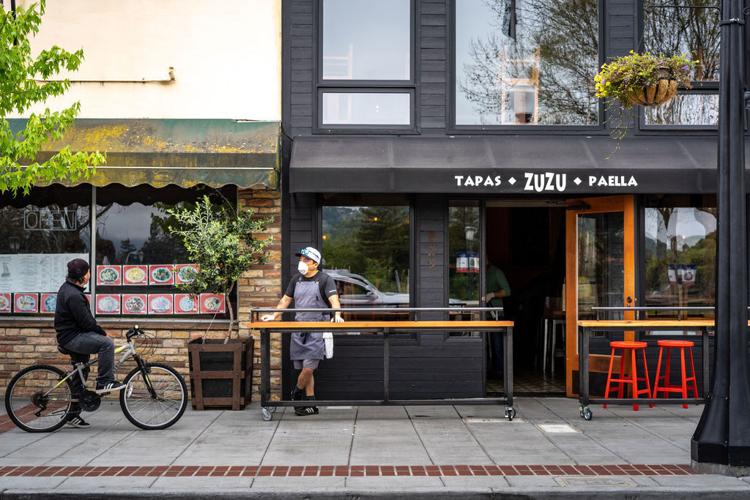 Lovina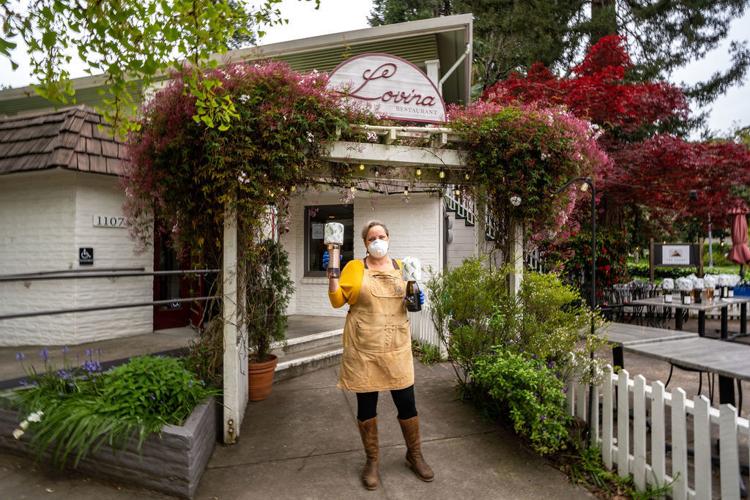 Calistoga Playground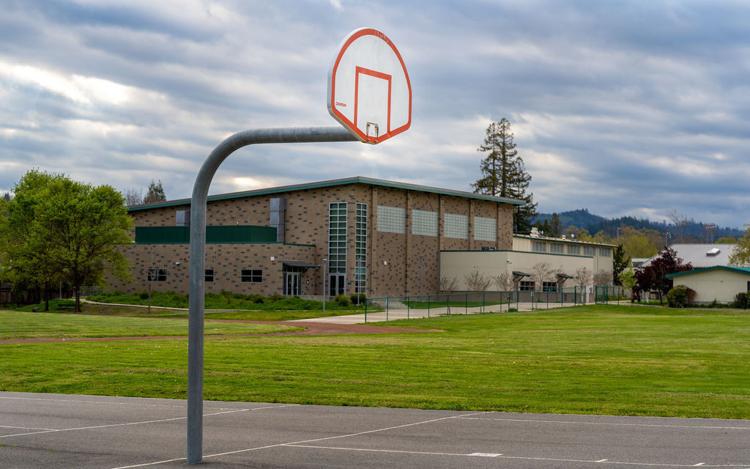 Hydro Grill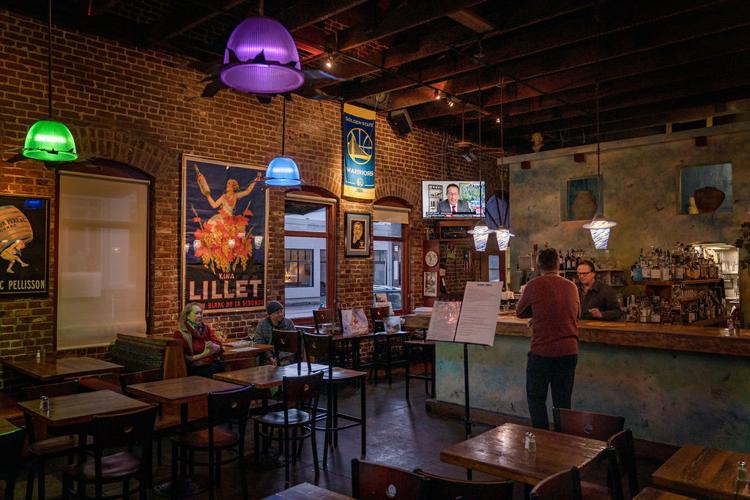 Johnnys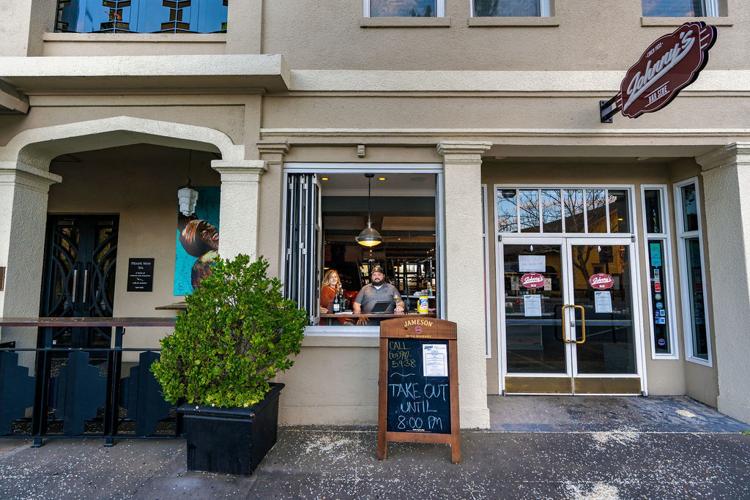 Puerto Valarta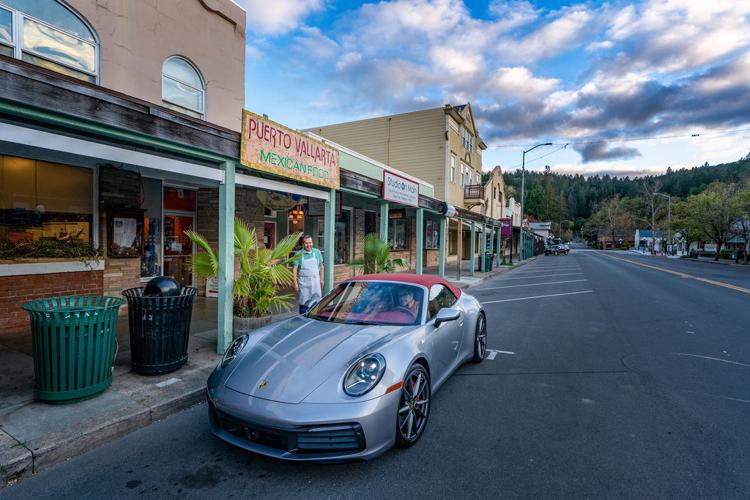 Calistoga Thai Kitchen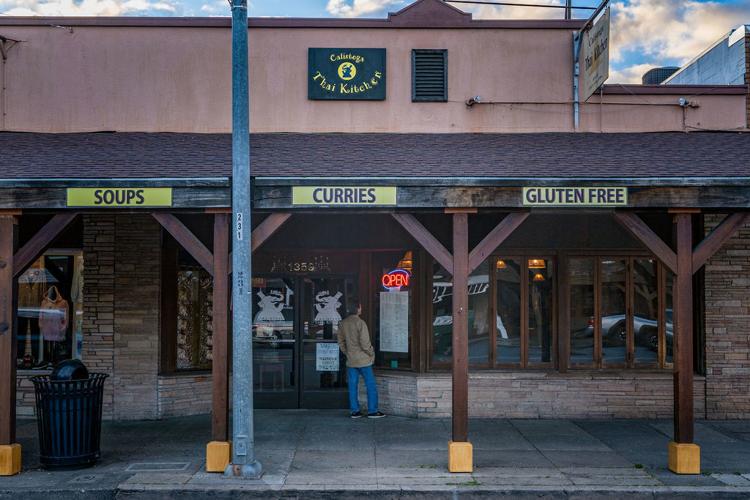 Theorem Vineyard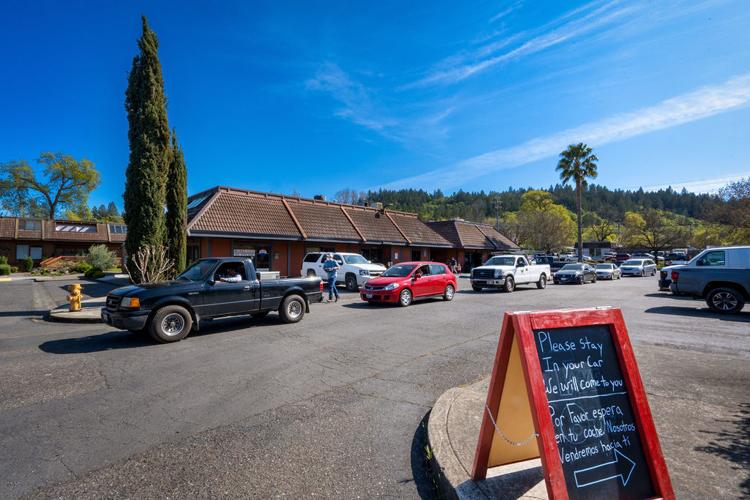 Evangeline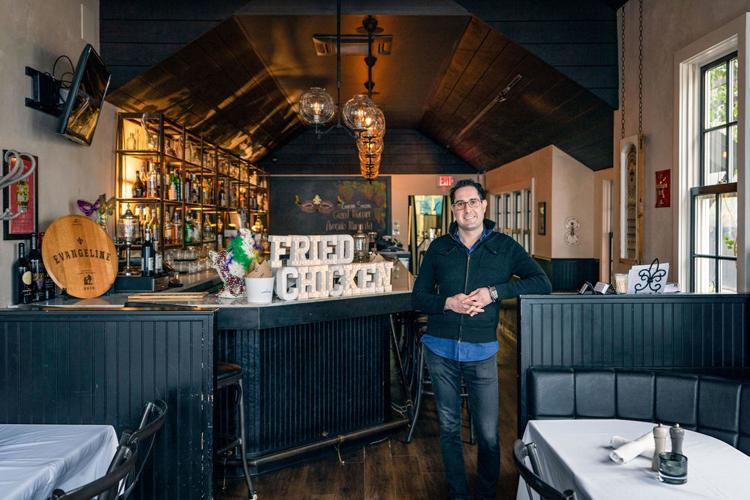 Napa Whole Foods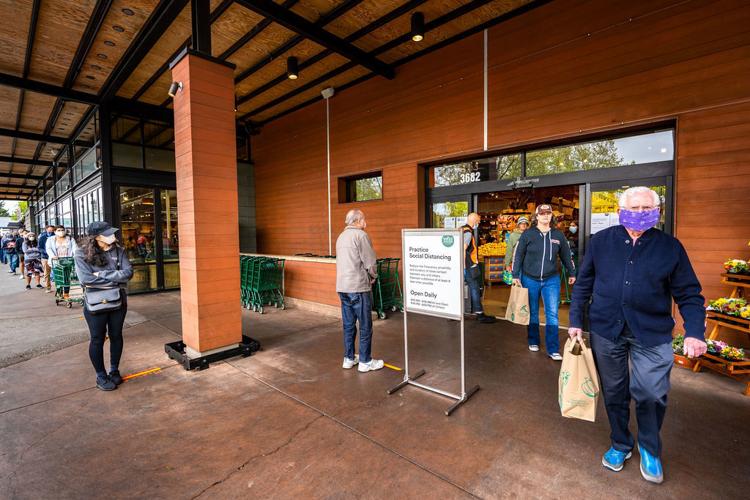 St. Helena Gott's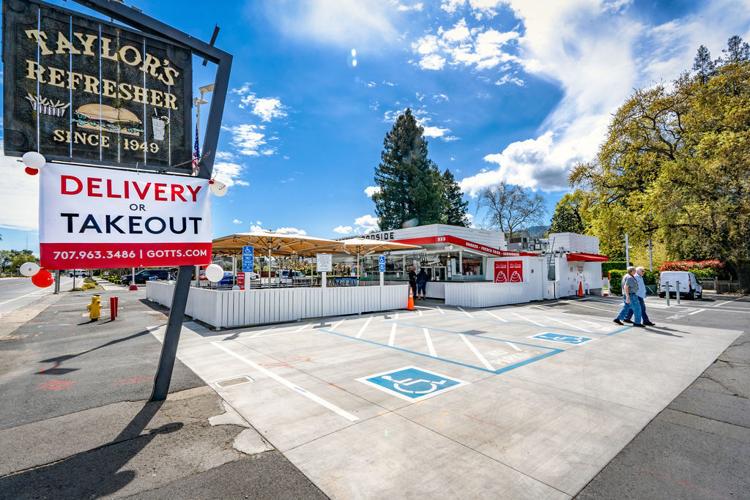 Press in St. Helena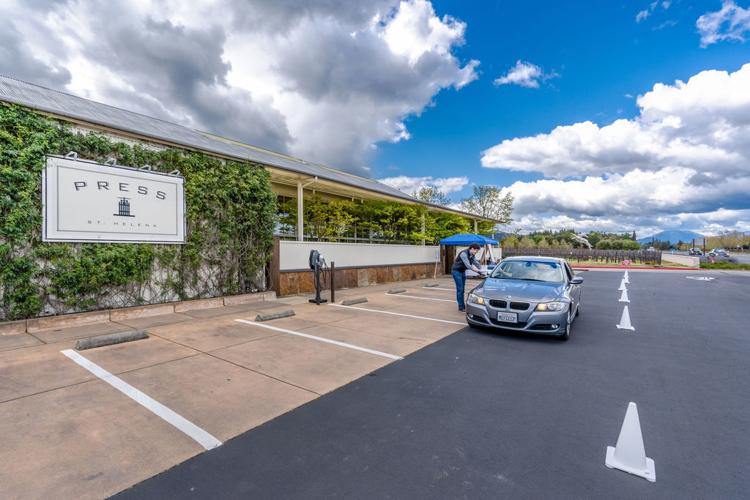 Tra Vigne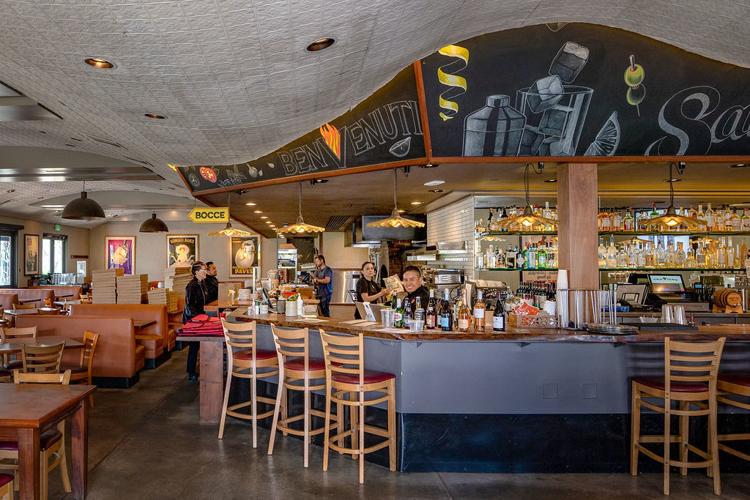 Napa Whole Foods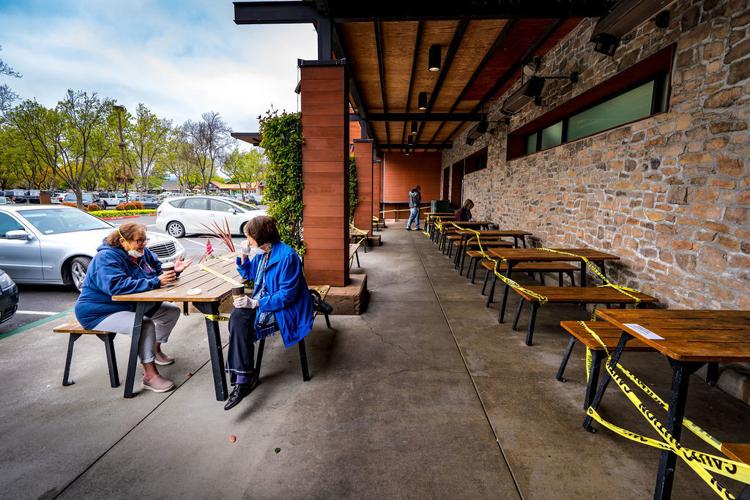 An empty street in Calistoga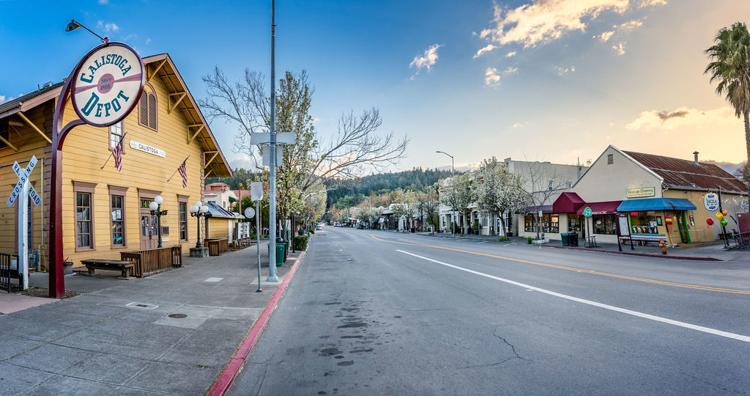 An empty Calistoga street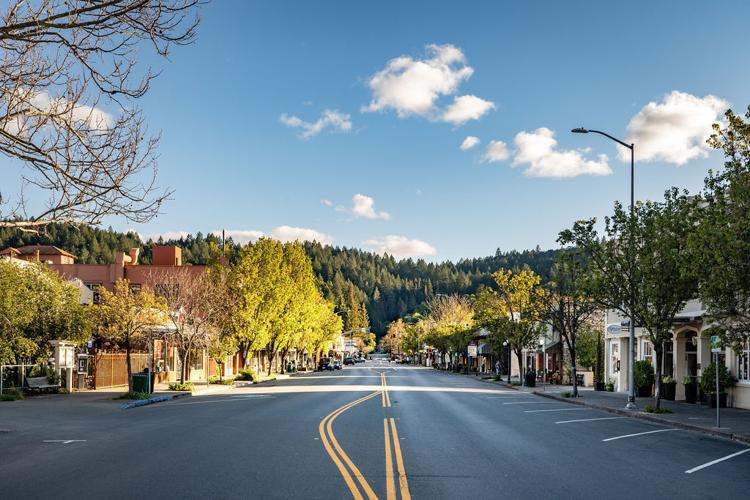 Ace Hardware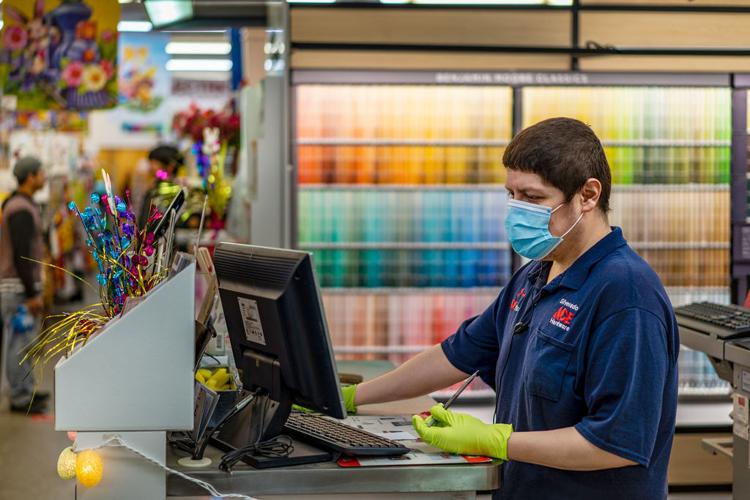 Ace Hardware in Calistoga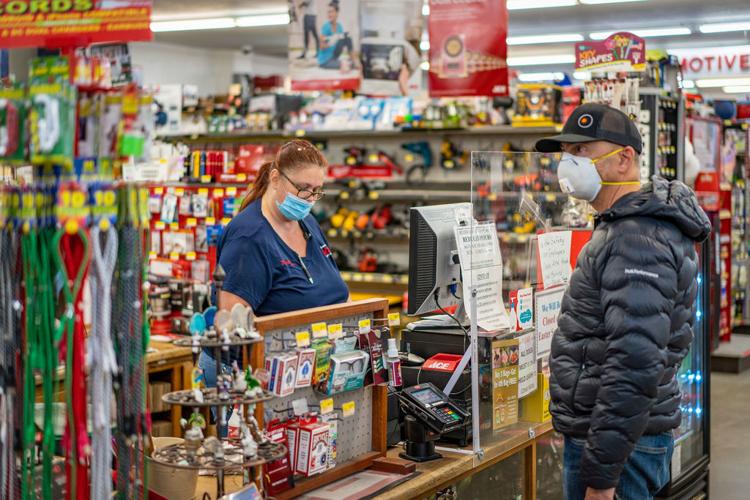 Calistoga CalMart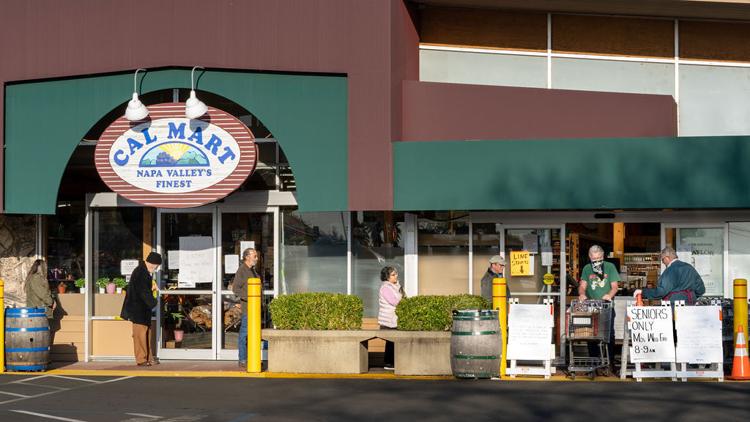 Calistoga Farmers Market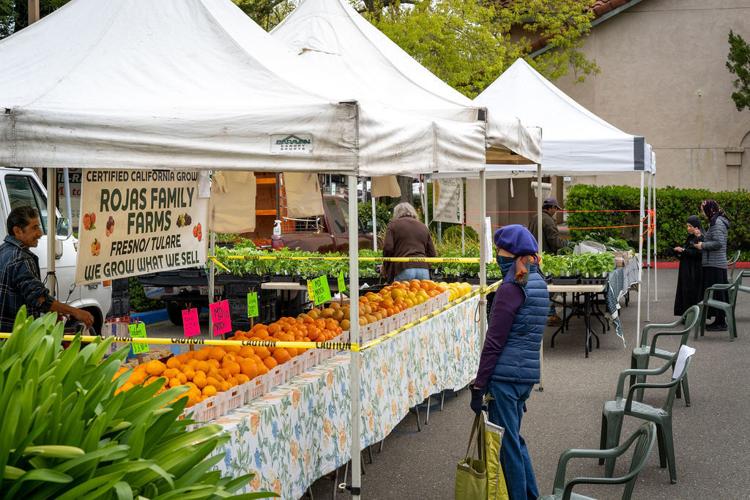 Calistoga Farmers Market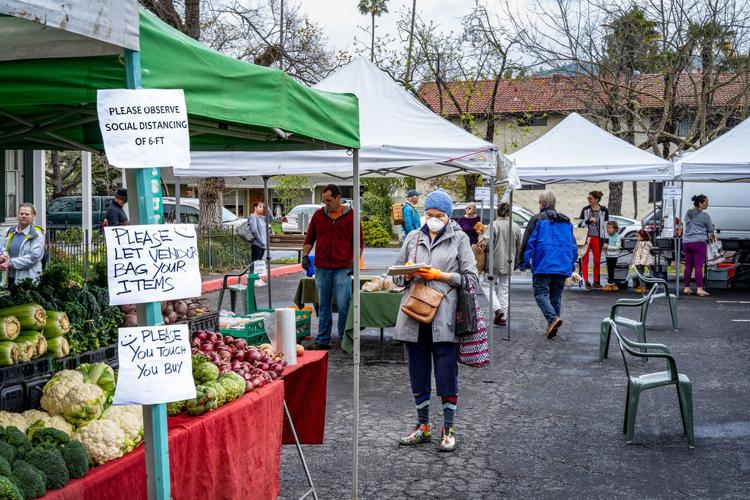 Calistoga Farmers Market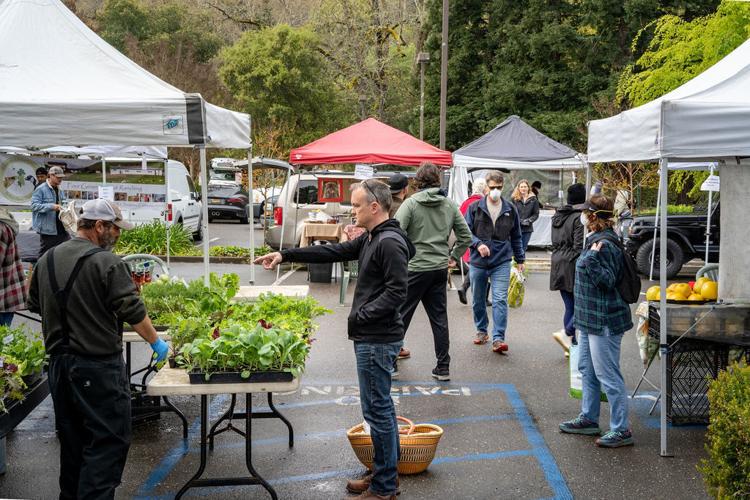 Calistoga Farmers Market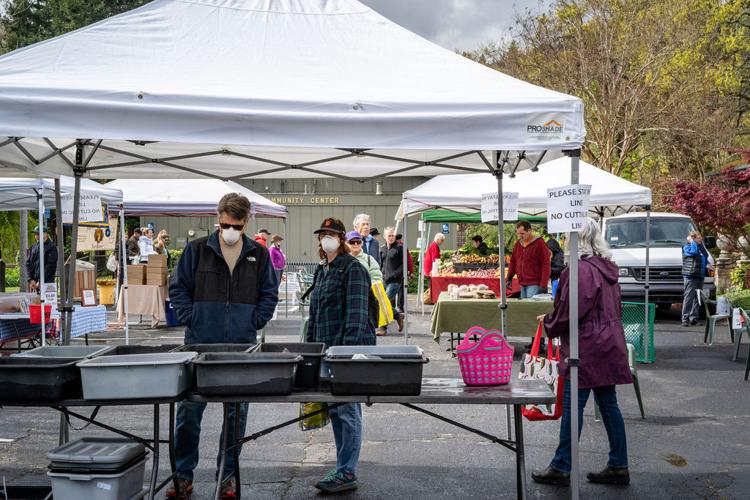 Calistoga Farmers Market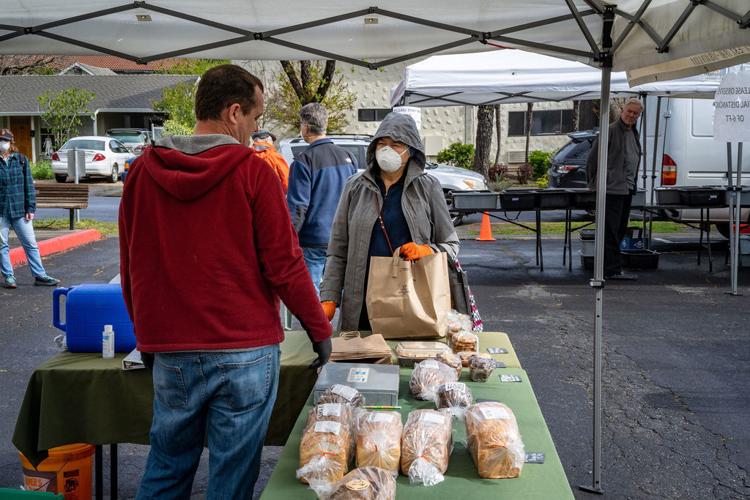 Calistoga Farmers Market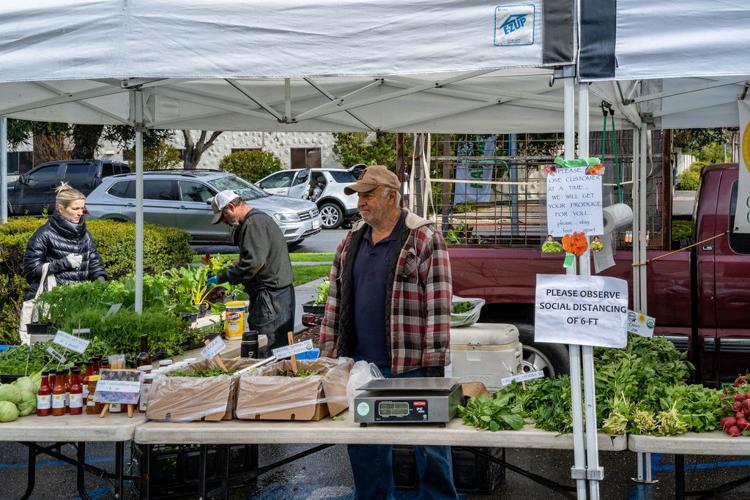 Calistoga Farmers Market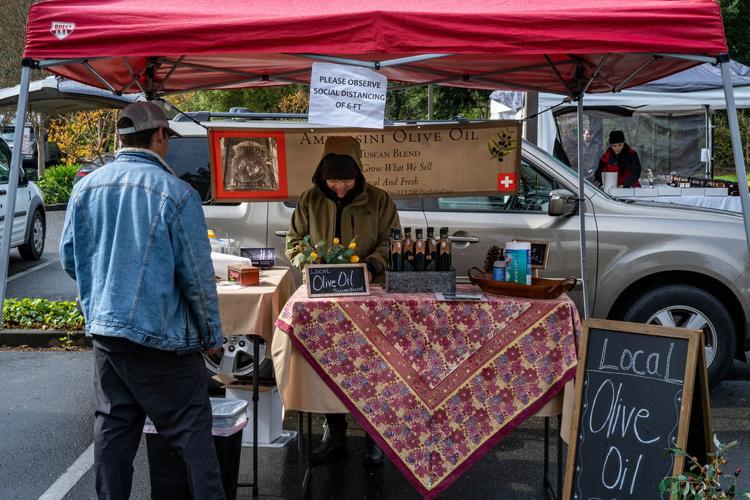 Calistoga Farmers Market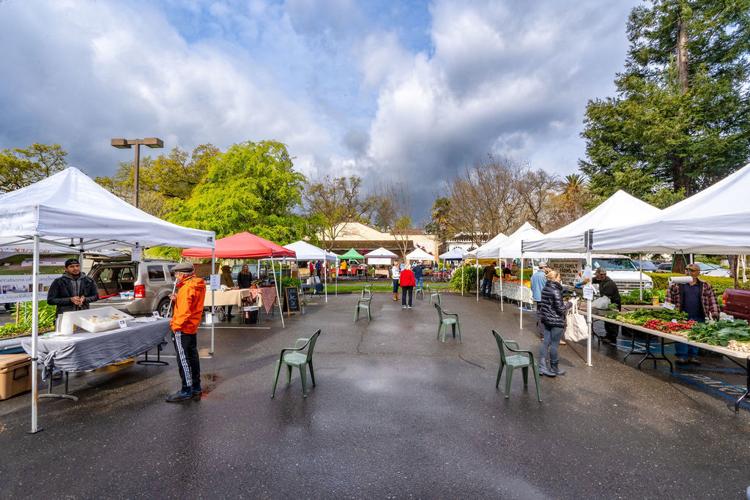 Easter Bunny tours Napa neighborhoods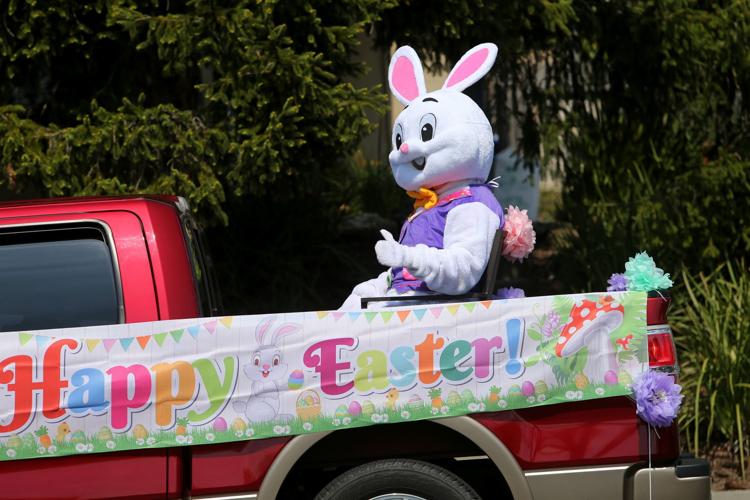 Whole Foods line, April 11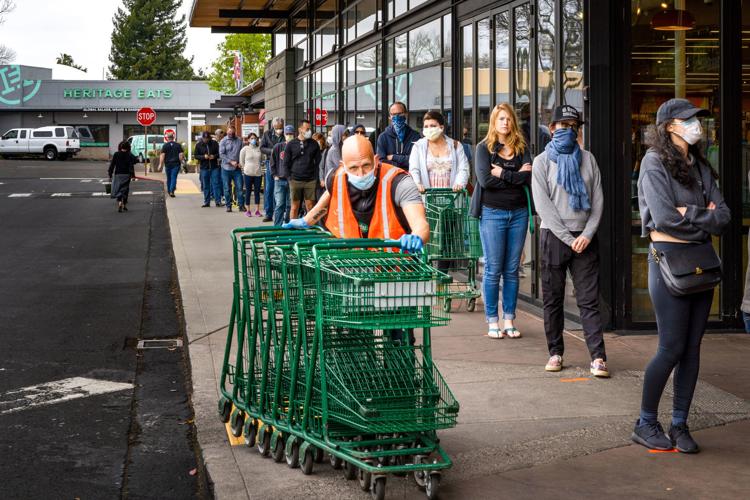 Grab-and-go school lunches in Napa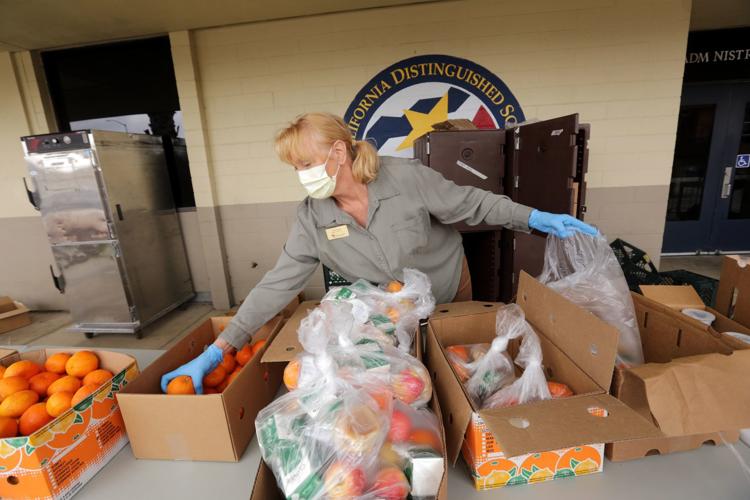 Grab-and-go school lunches in Napa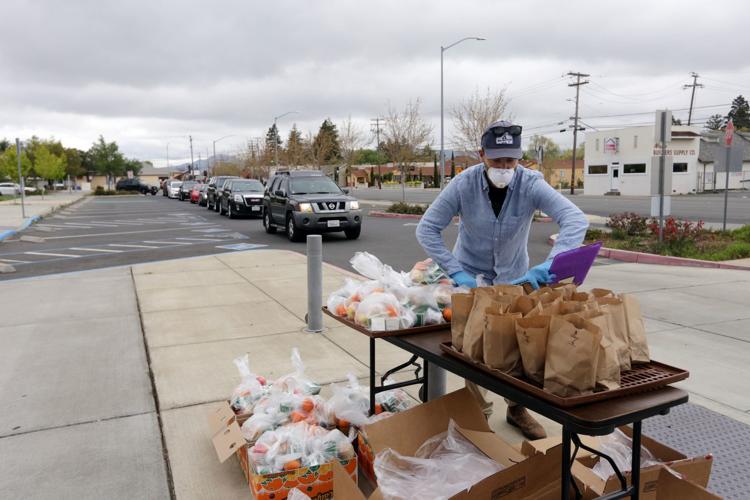 Grab-and-go school lunches in Napa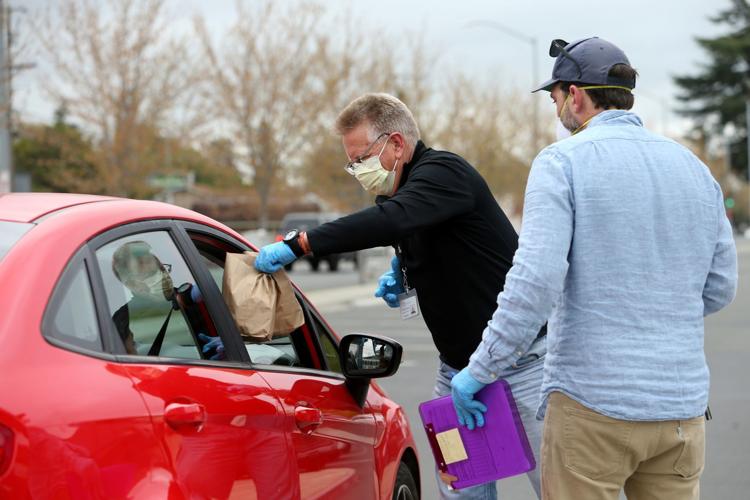 Grab-and-go school lunches in Napa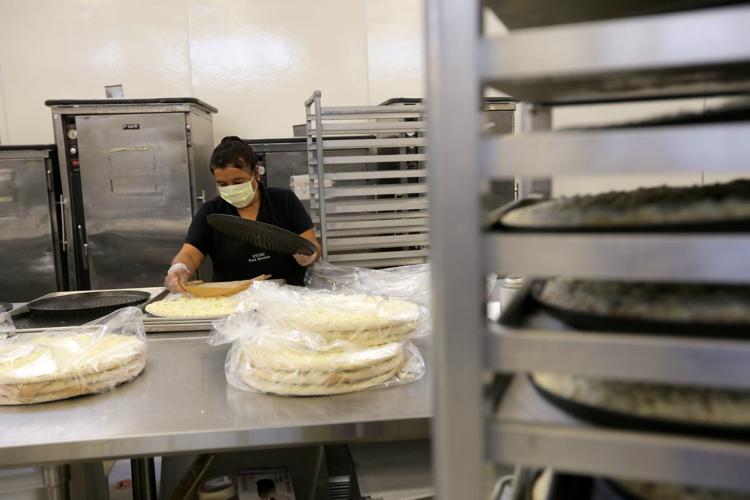 Grab-and-go school lunches in Napa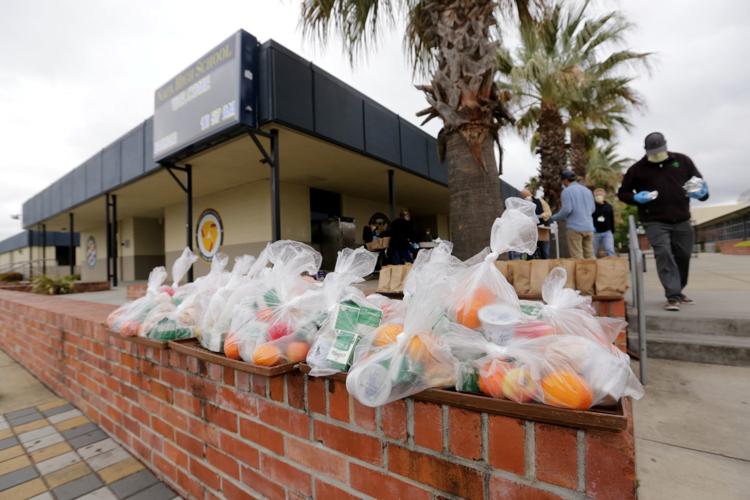 Sign of the times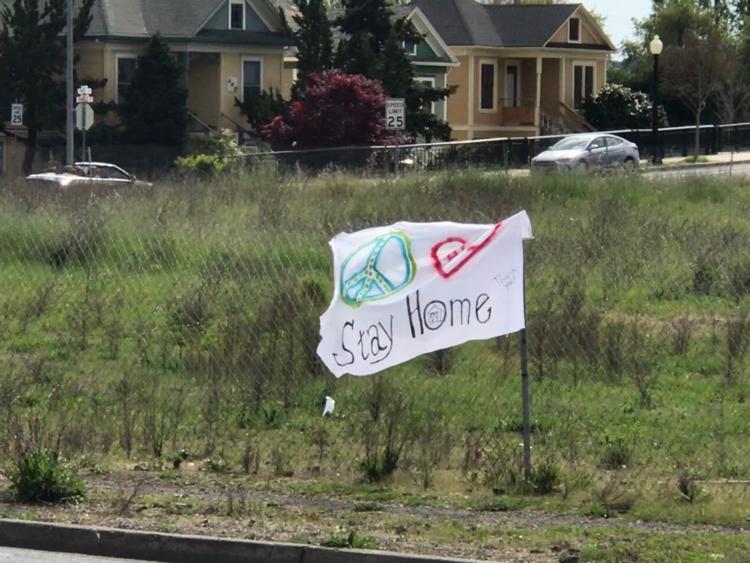 Sign of the times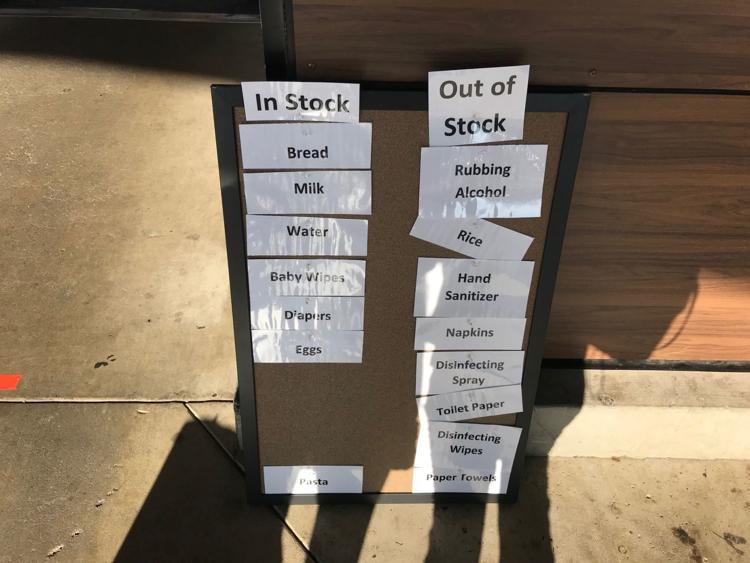 Napa's drive up clinic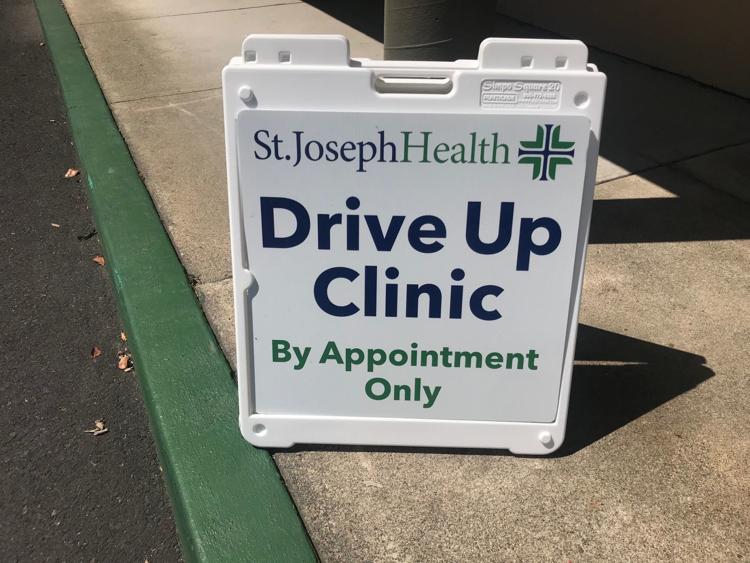 Taking a sample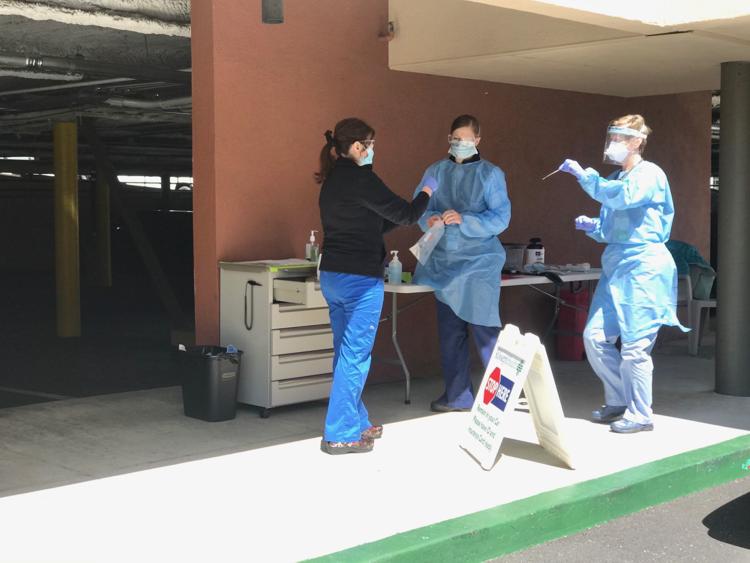 Nicole Landis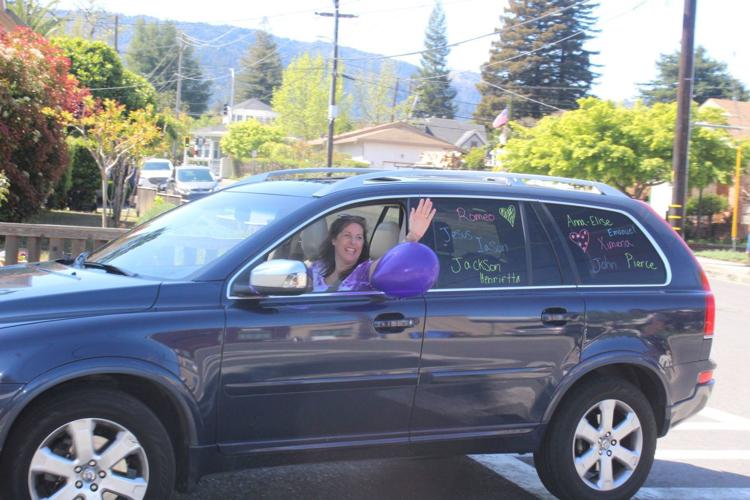 Napa Premium Outlets during the coronavirus epidemic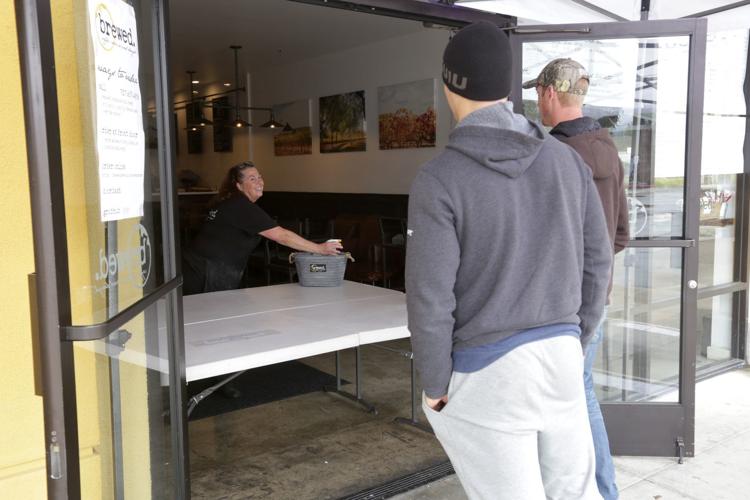 Making face shields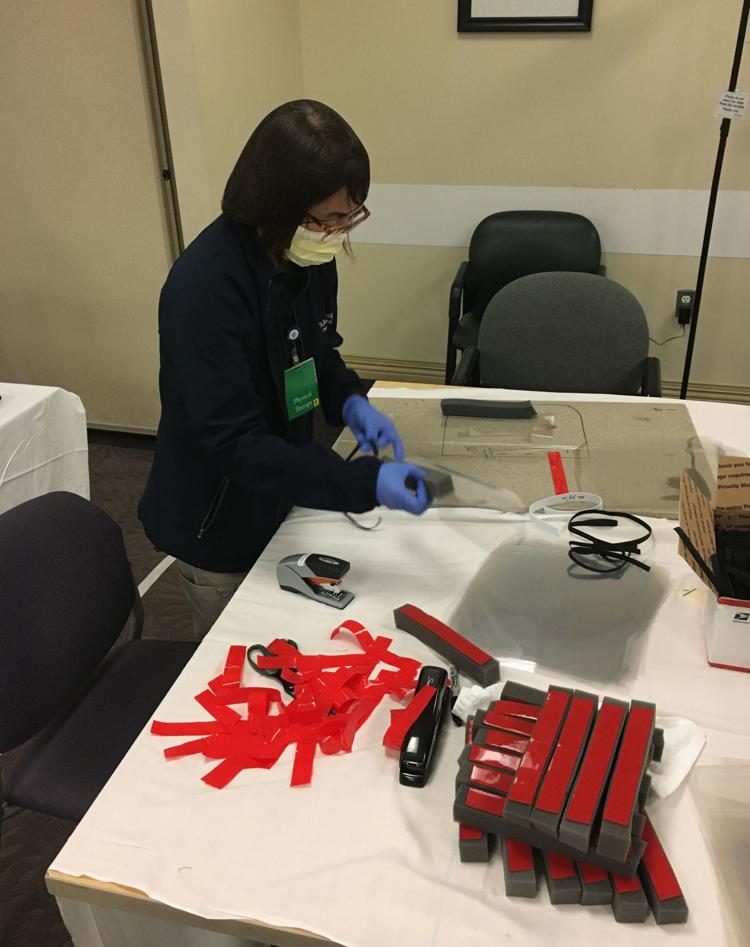 Face shields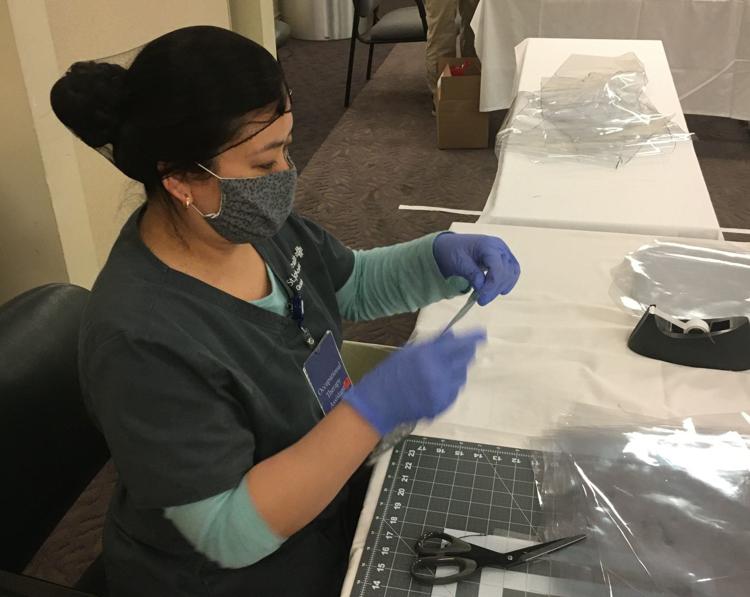 Free Meal Friday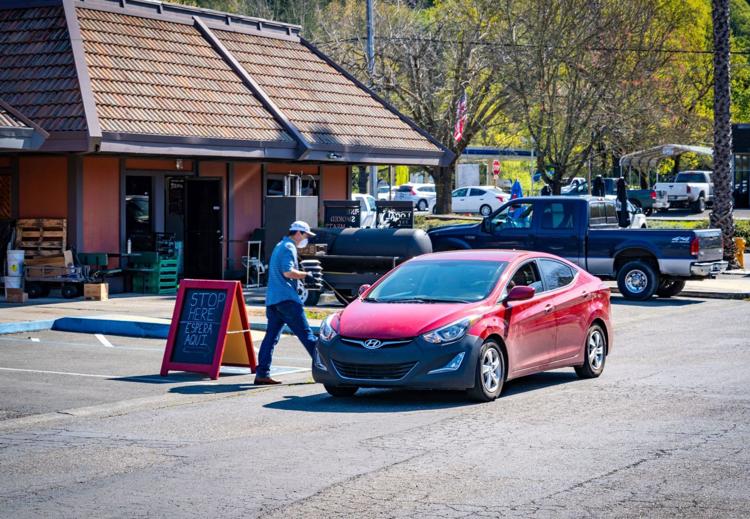 Free Meal Friday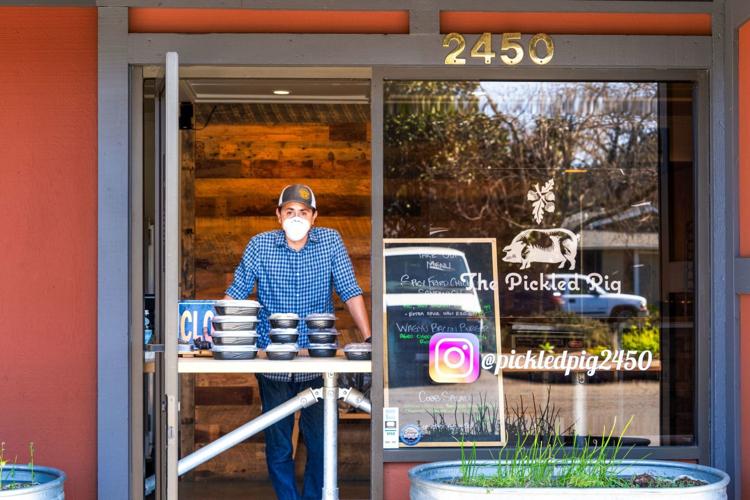 Social distancing signs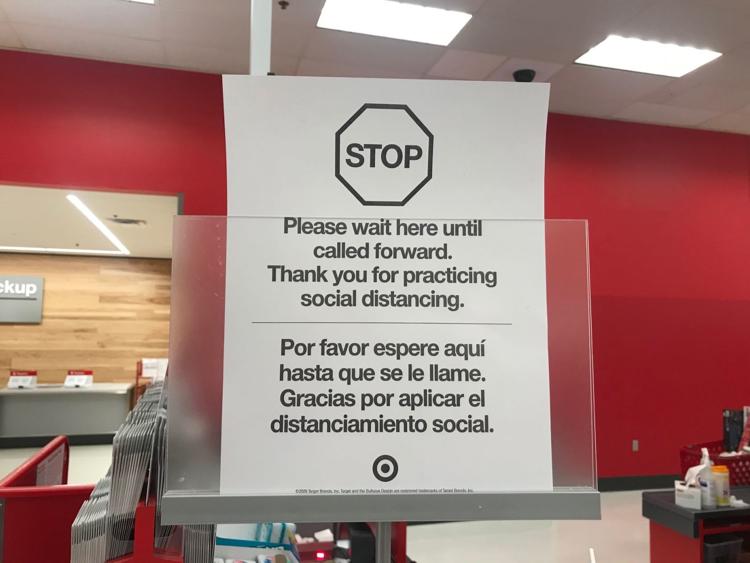 Social distancing signs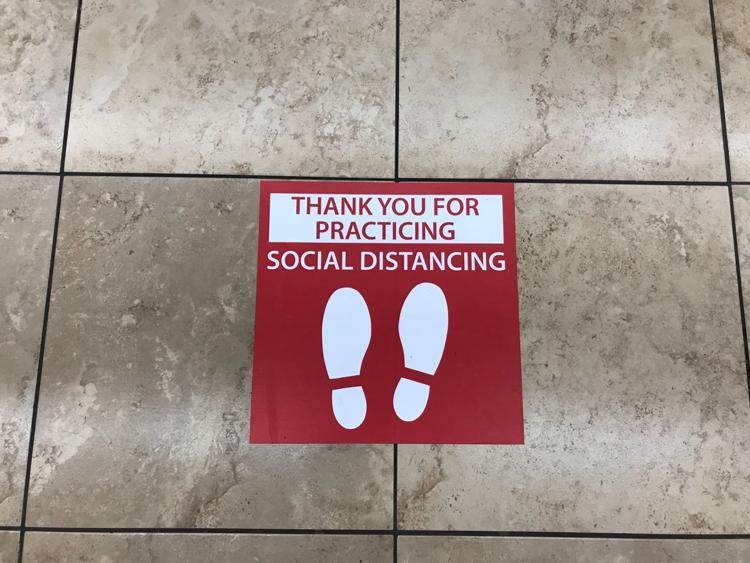 Bread delivery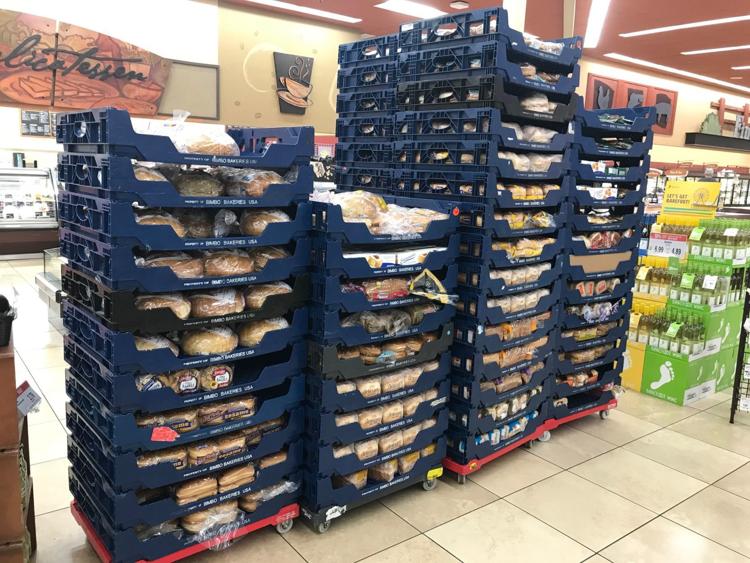 Dr. Manjappa at Queen of the Valley Medical Center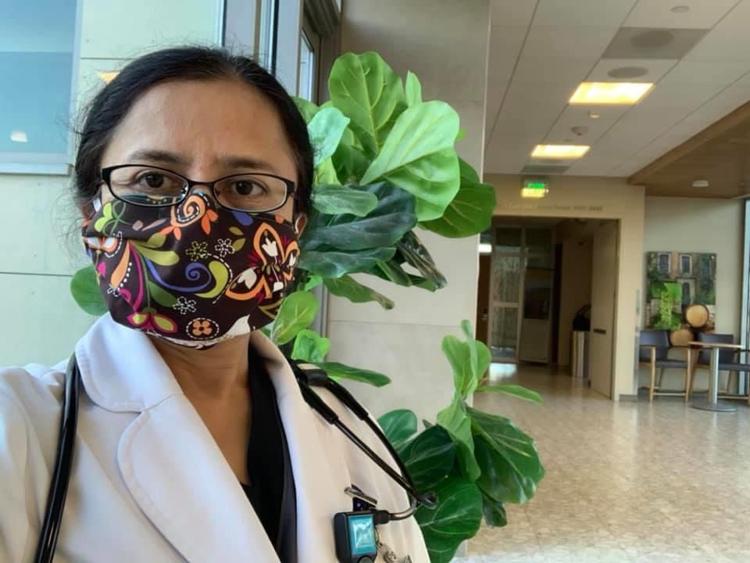 Bear on fence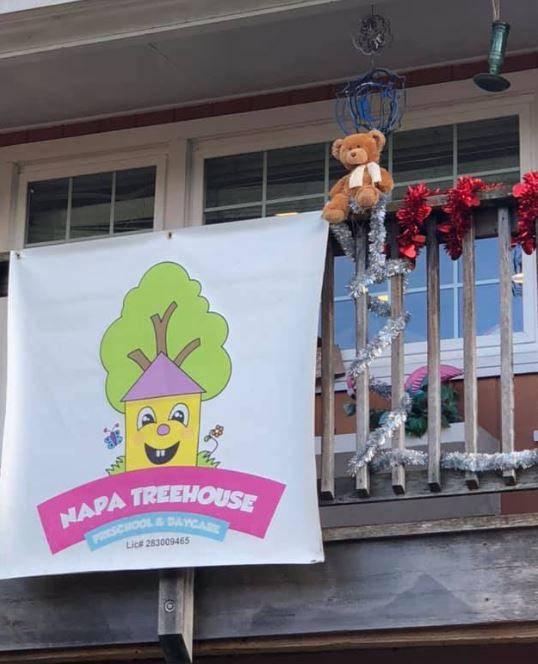 Bear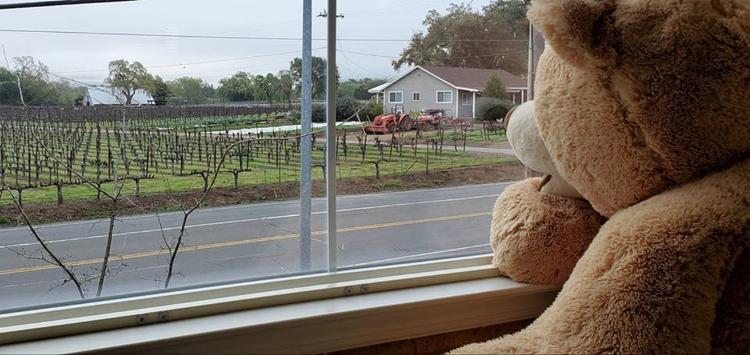 Dr. Adhye and Janice Peters RN
Napa police department employees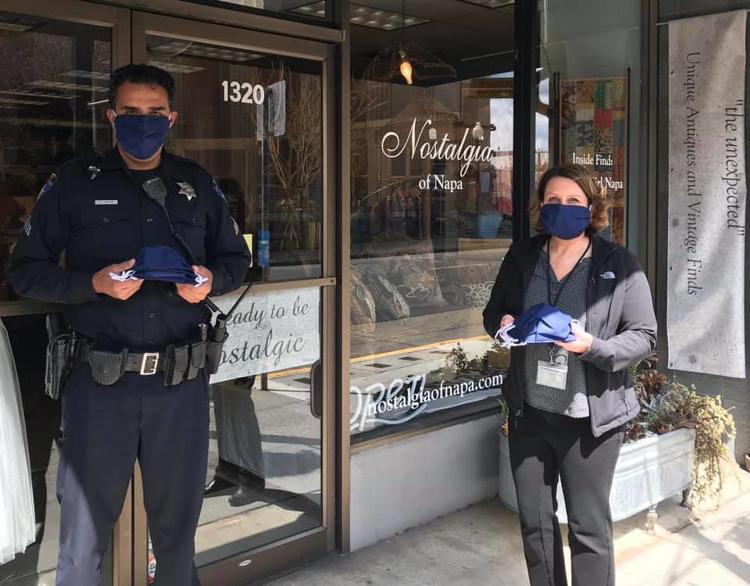 Andrea D. Hoogendoorn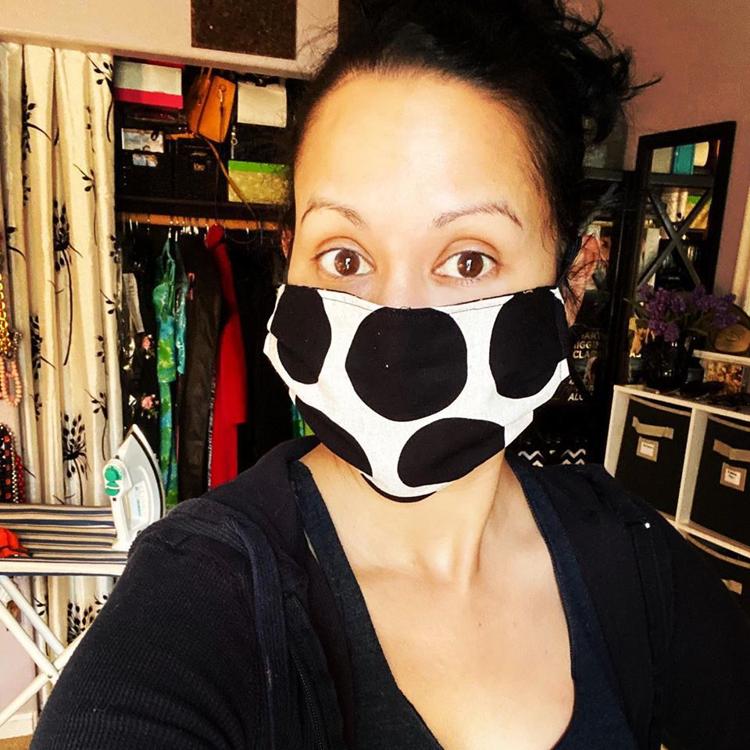 Hanh Ho Egan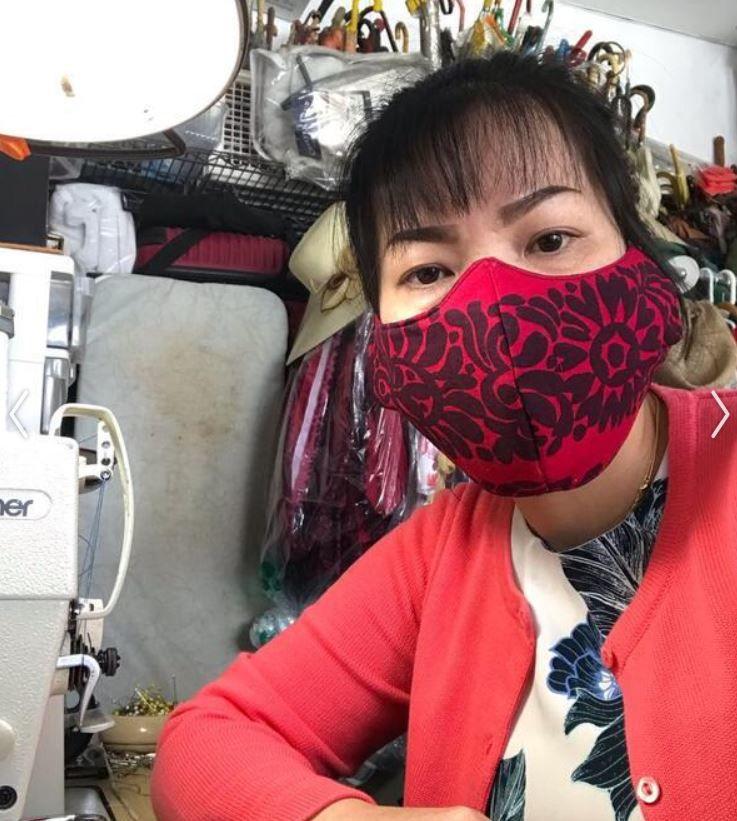 Matthew Blach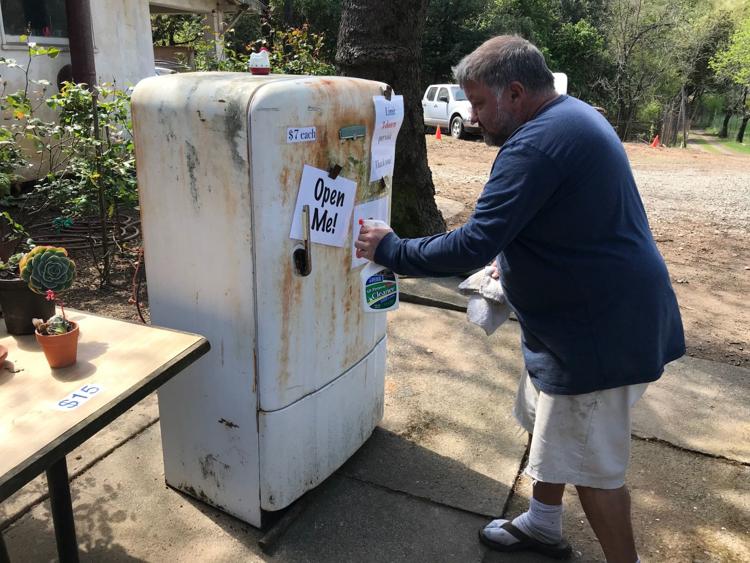 American Canyon park sign, social distancing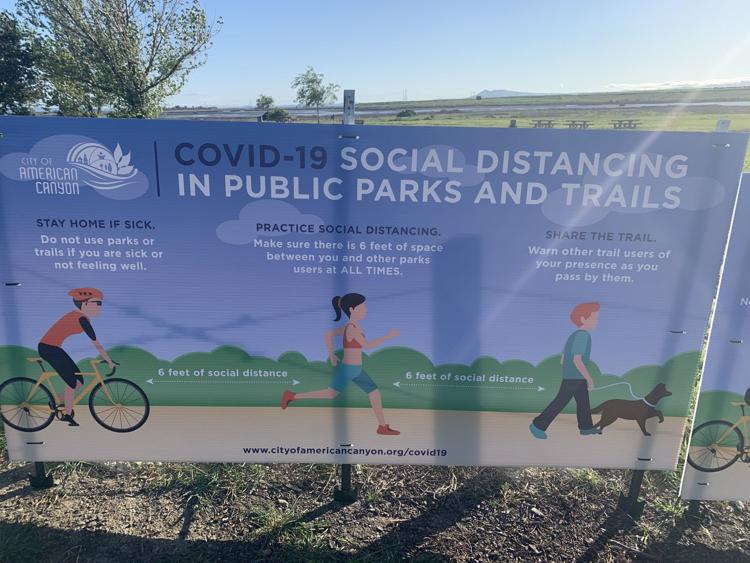 Cal Mart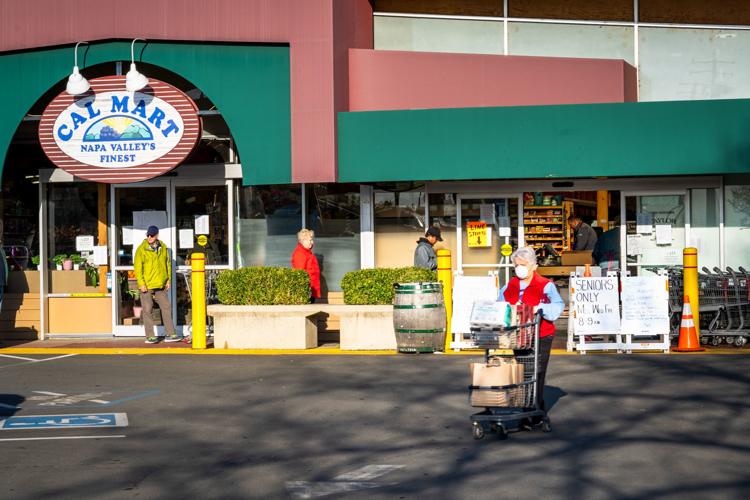 Calistoga take-out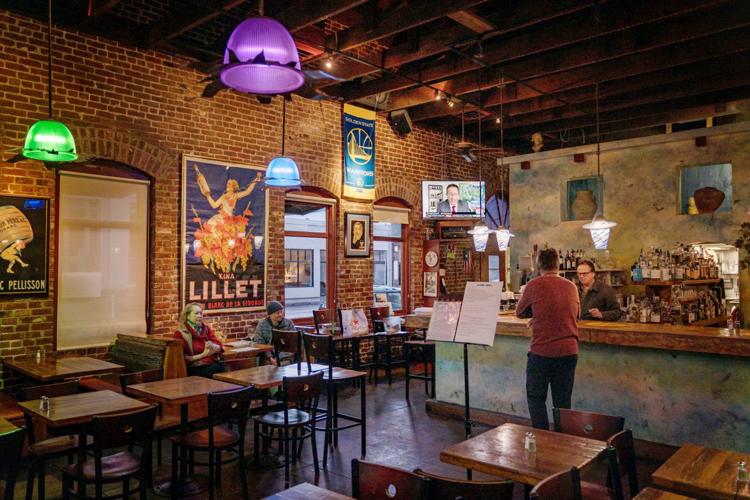 Calistoga take-out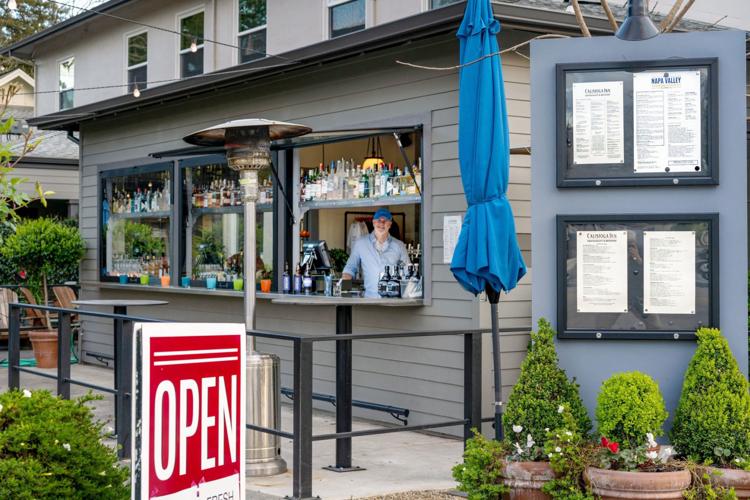 Calistoga take-out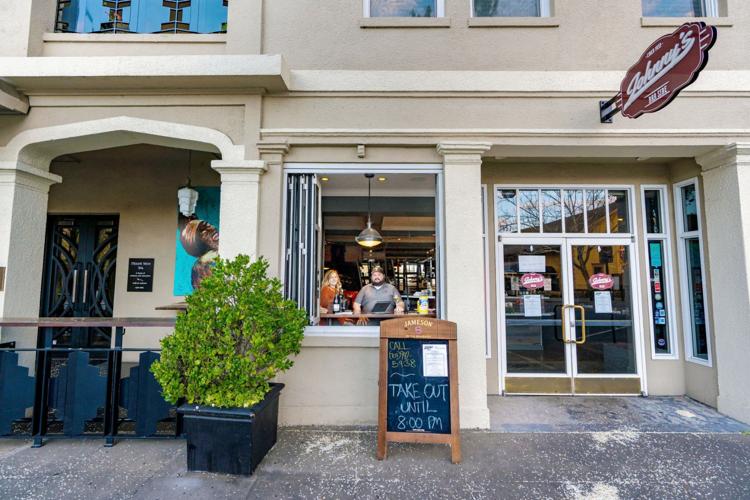 Calistoga take-out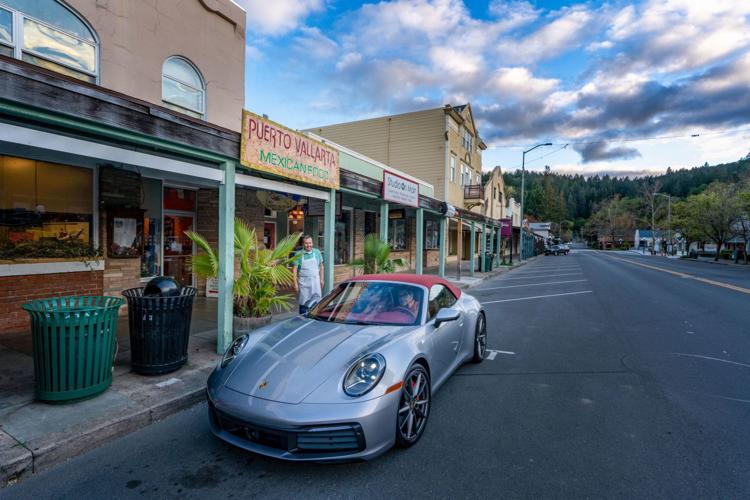 Calistoga take-out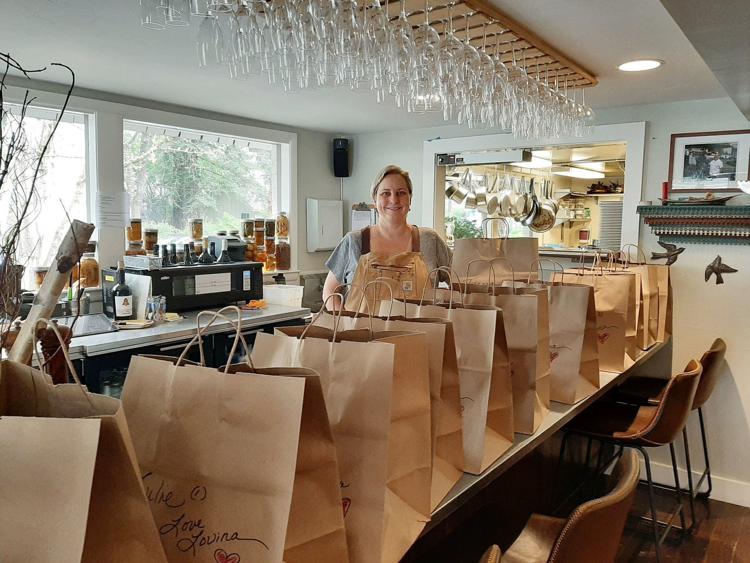 Food pick up signs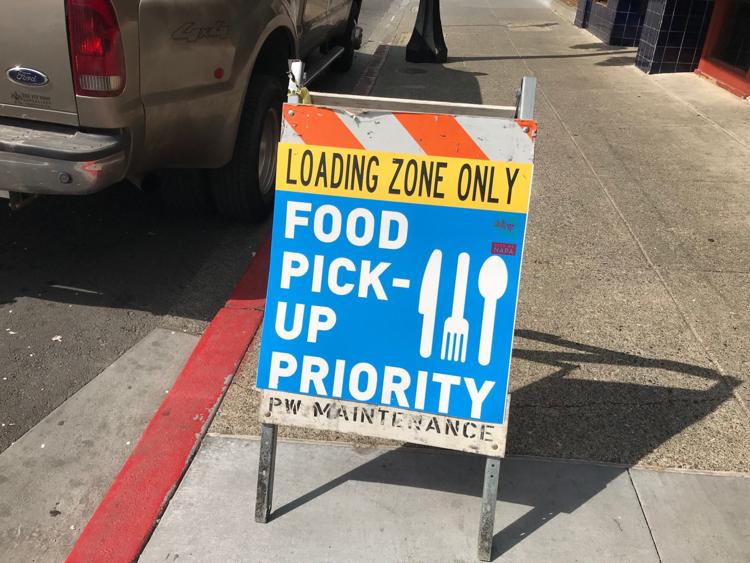 VNV welcome center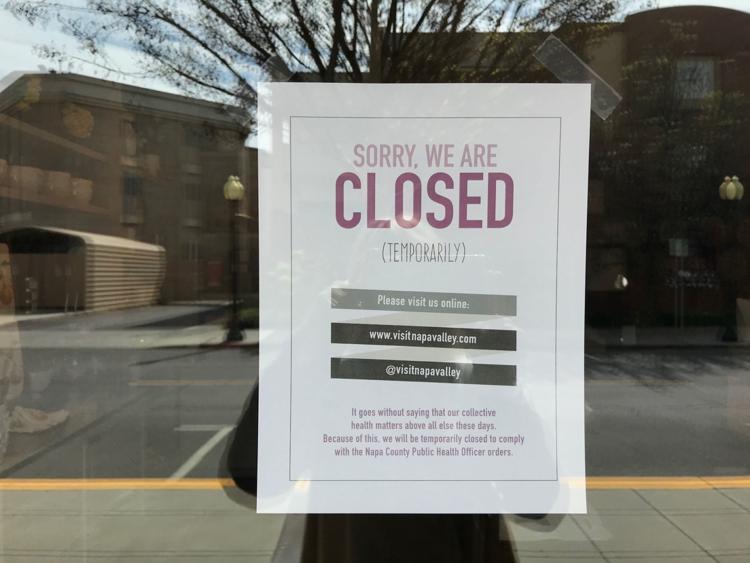 Main Street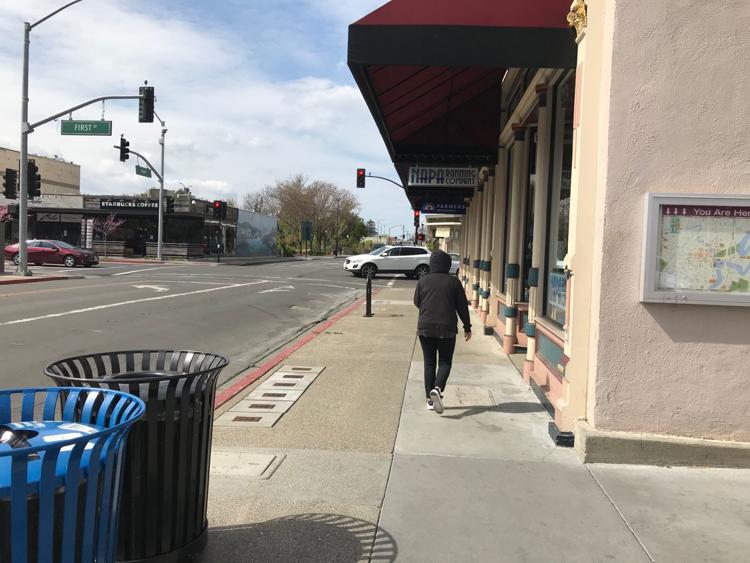 Empty Kohl's parking lot
Napa Running Co.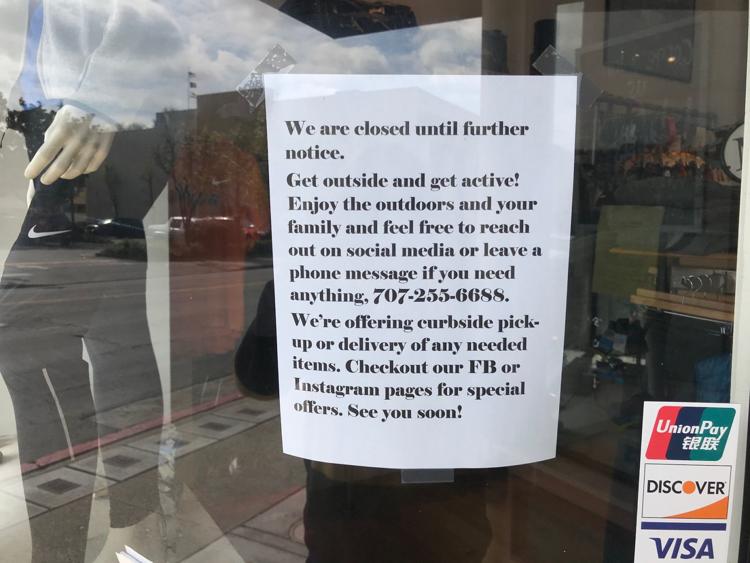 Bread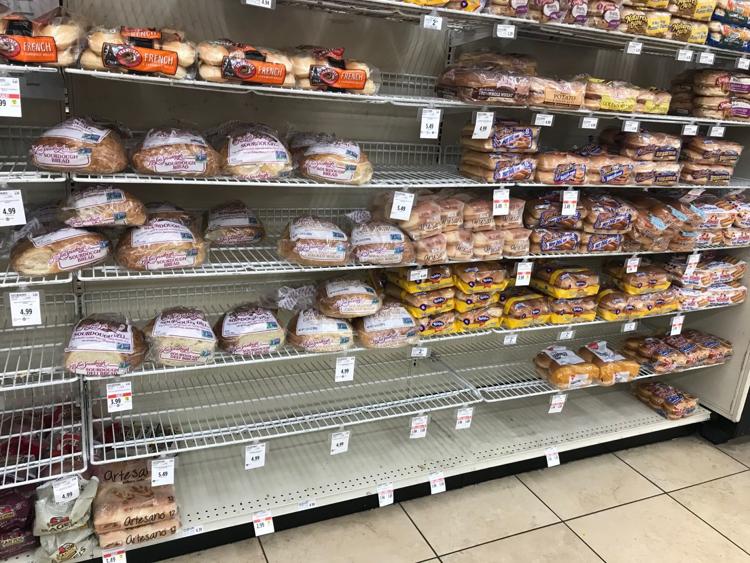 Cleaning at the check out station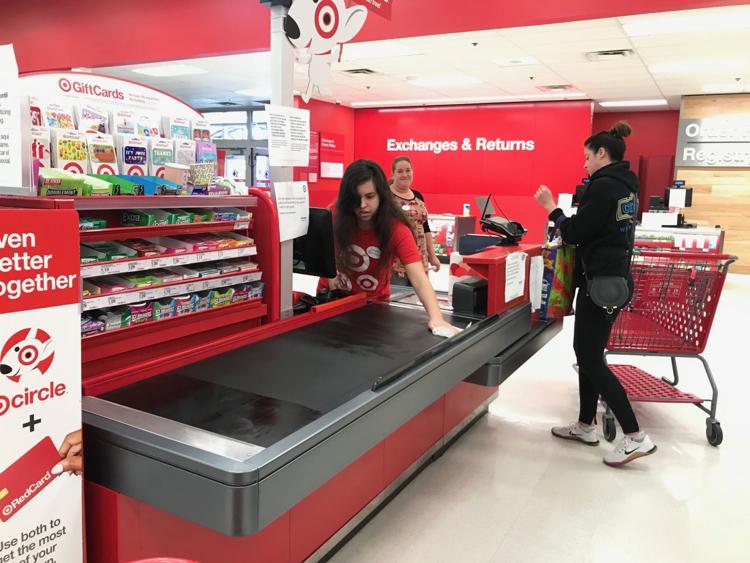 Restocking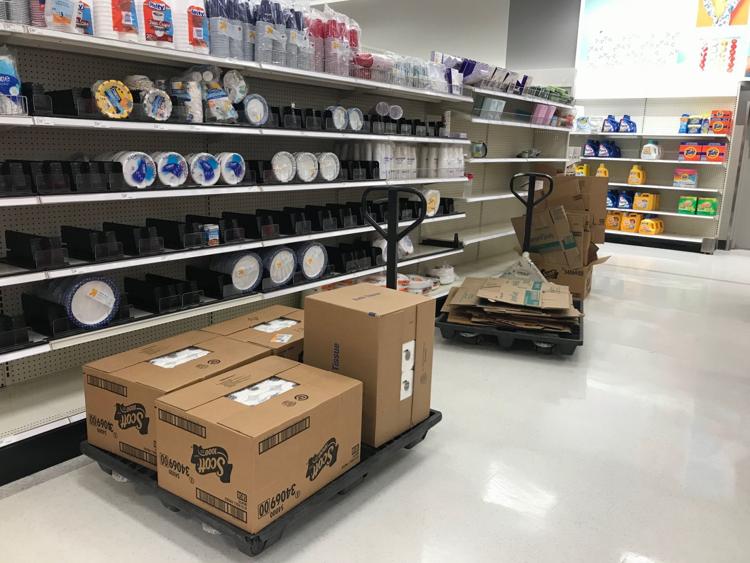 Toilet paper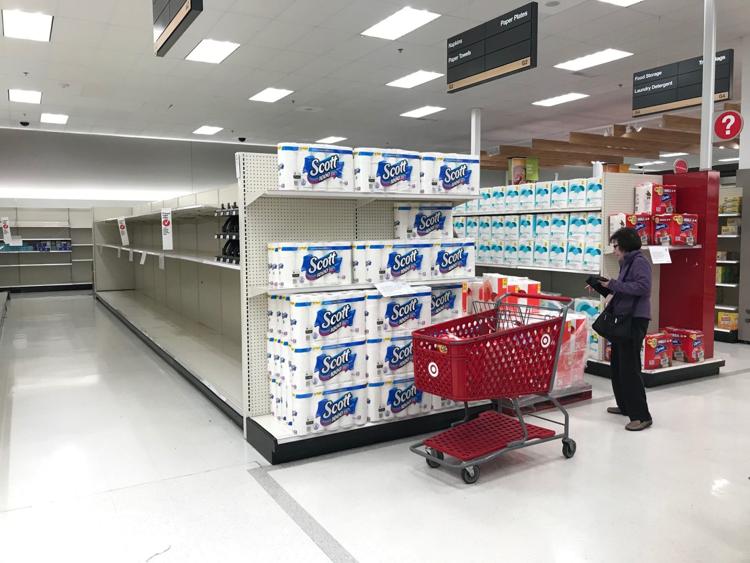 Toilet paper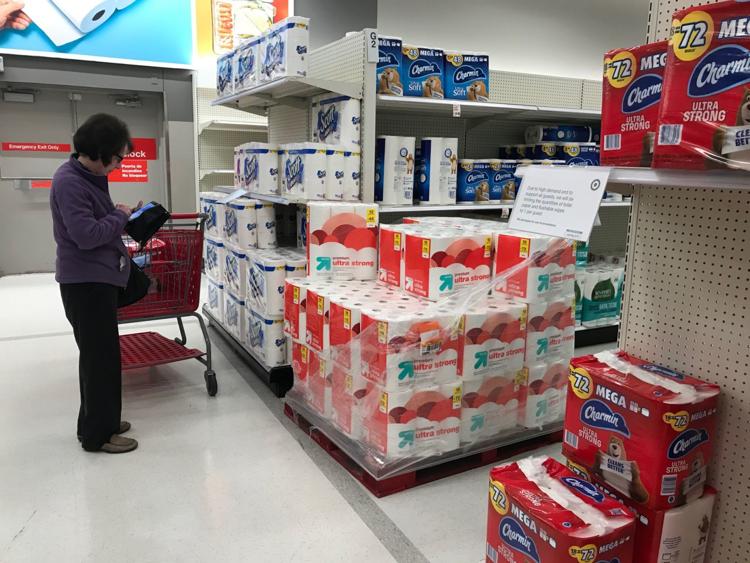 More wipes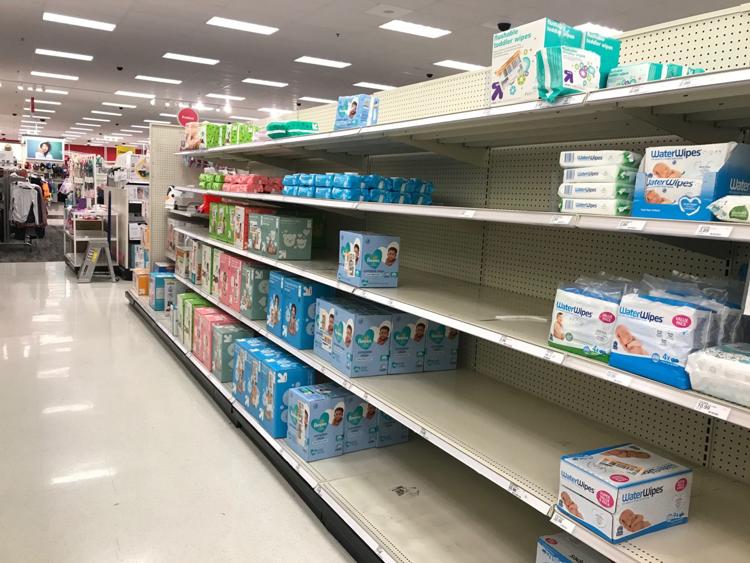 Restocking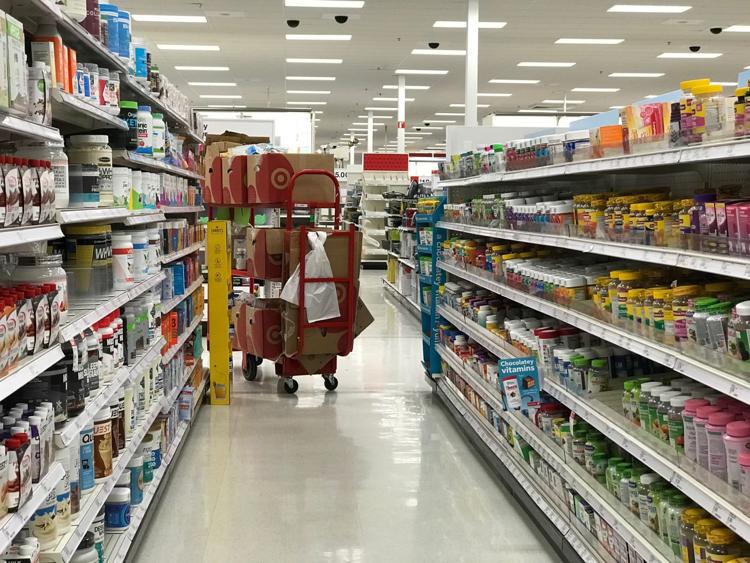 Disinfectant wipes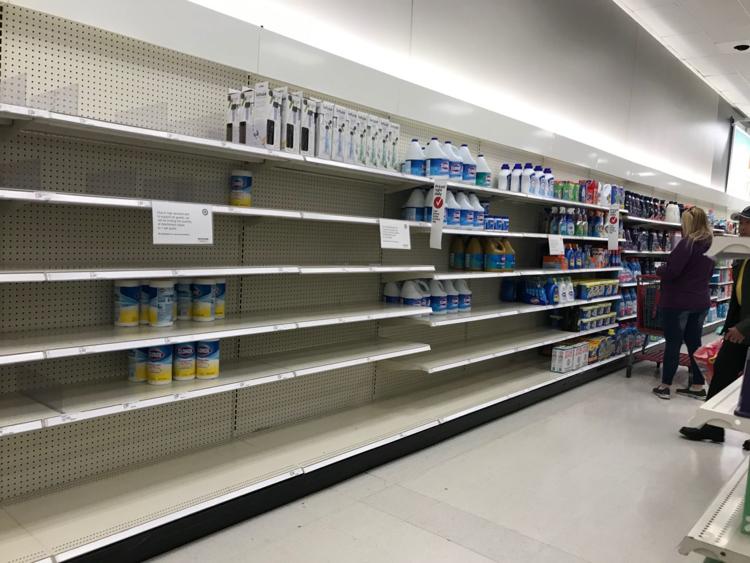 Raley's eggs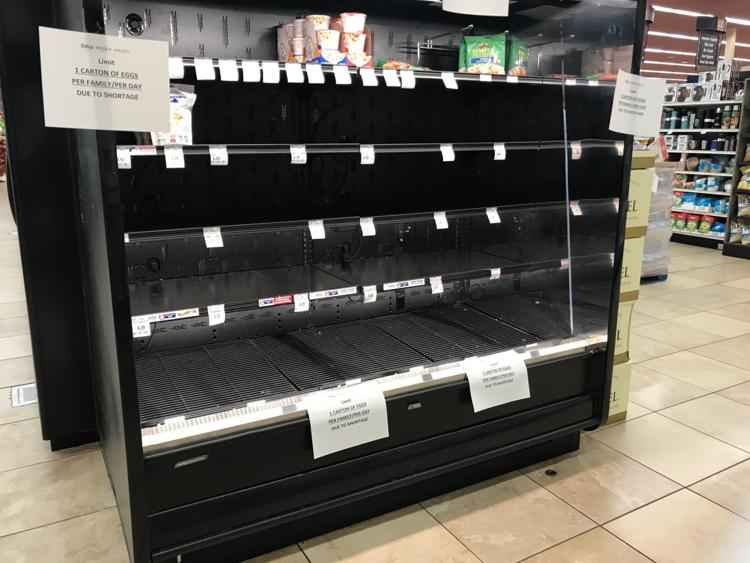 Produce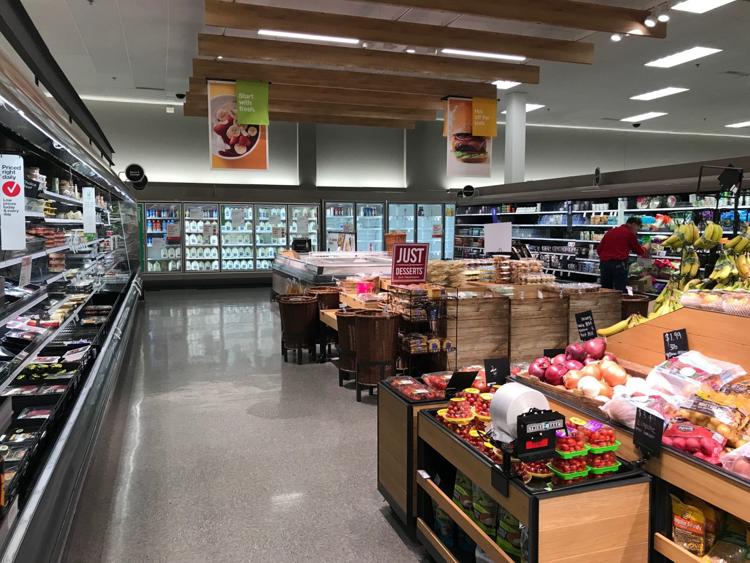 Restocking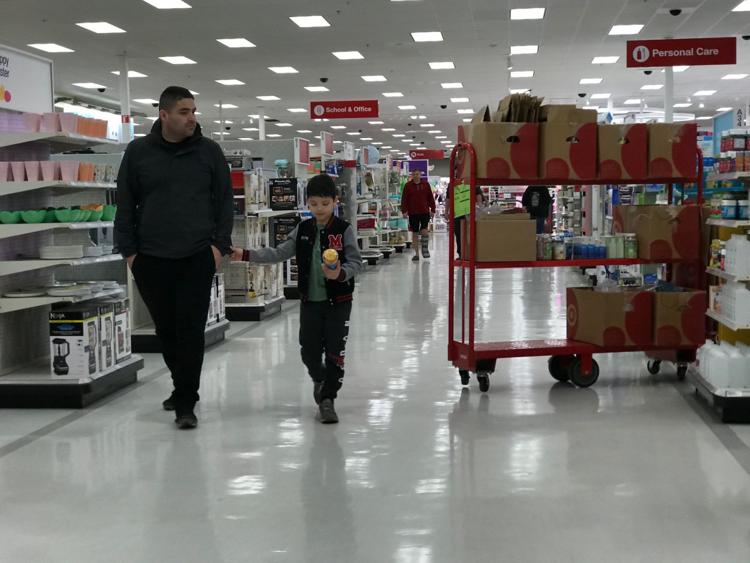 Raley's barriers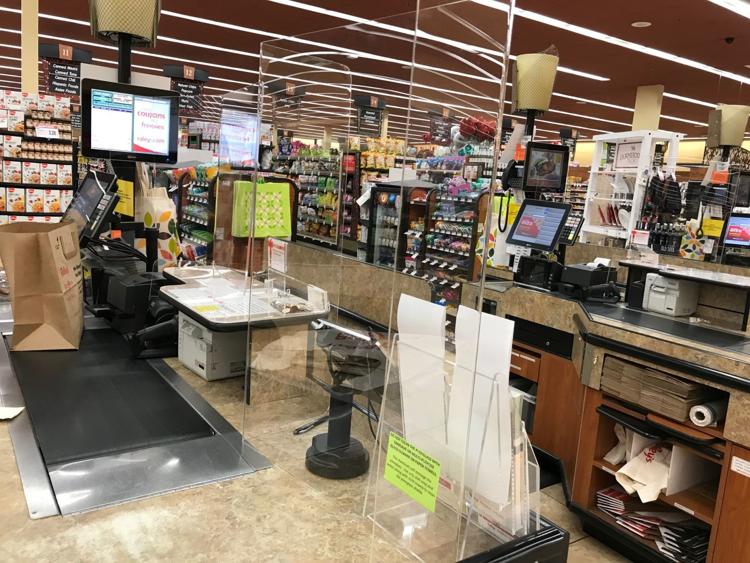 Raley's bulk foods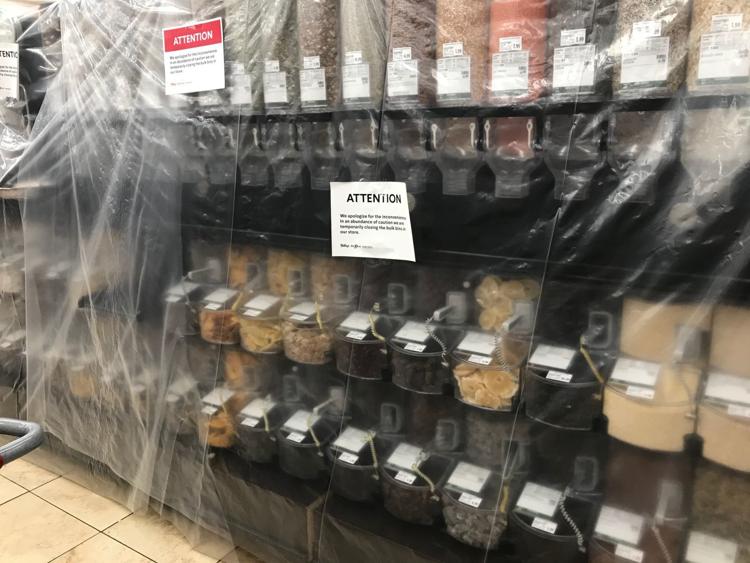 Water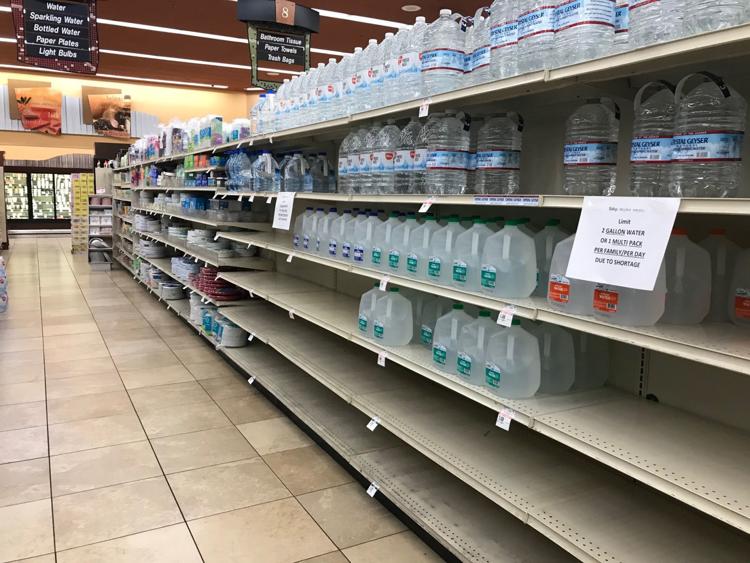 Raley's check out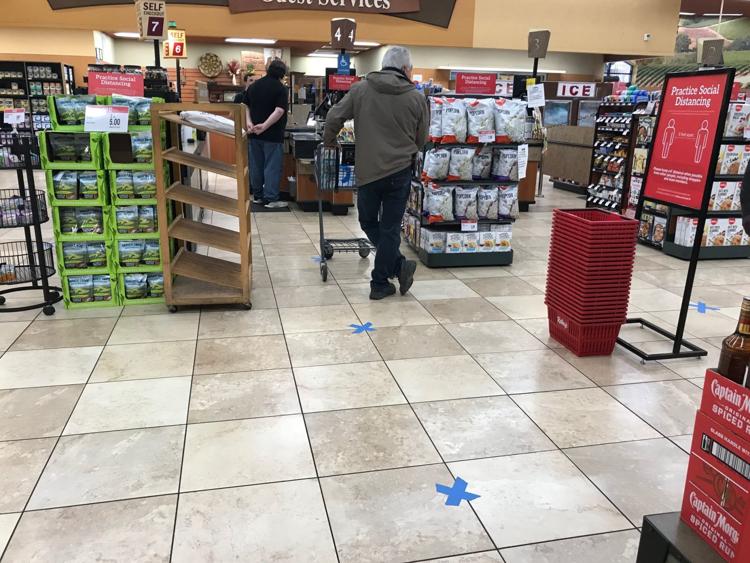 Raley's signs
Squeeze Inn Hamburgers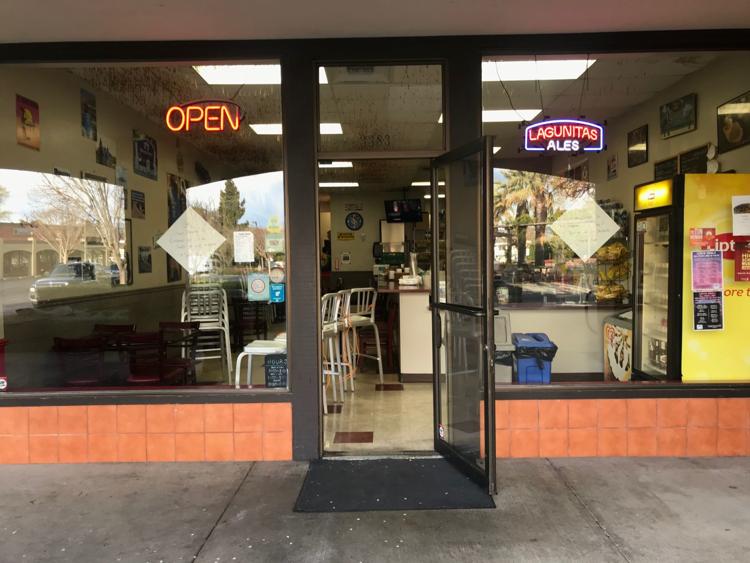 The parking lot at Redwood Plaza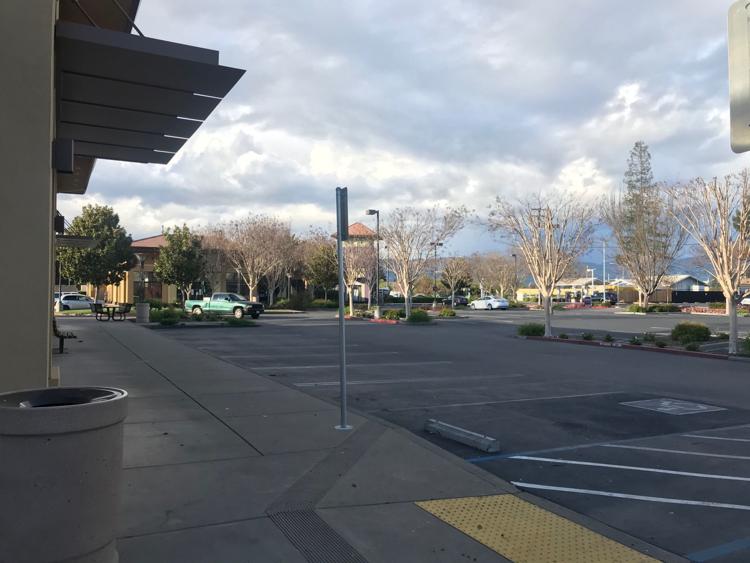 Demand increases for Napa food relief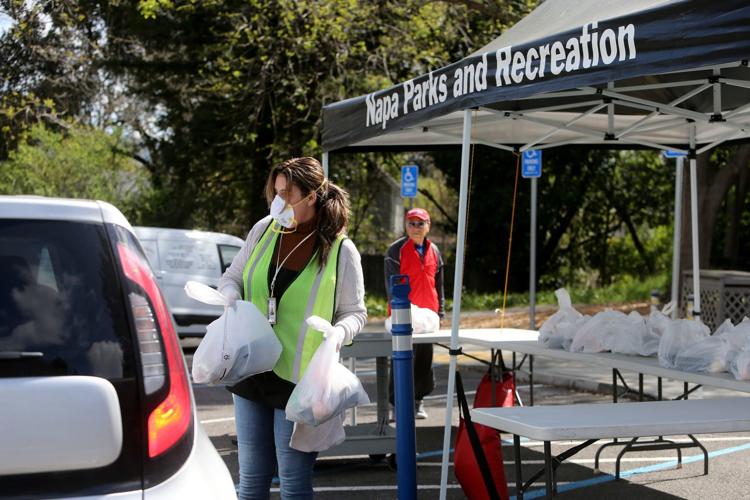 St. Helena Safeway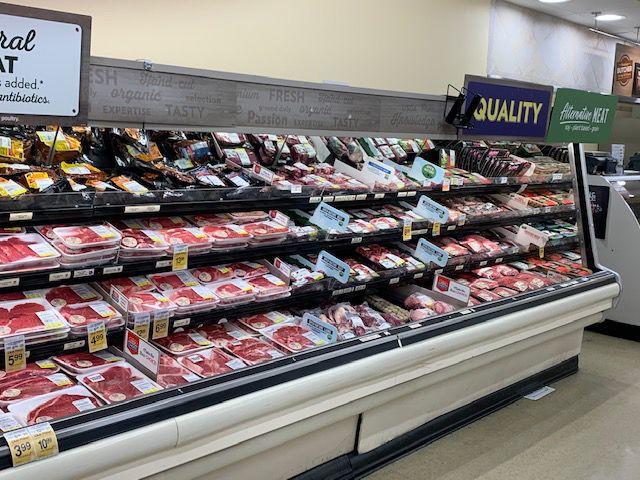 St. Helena Safeway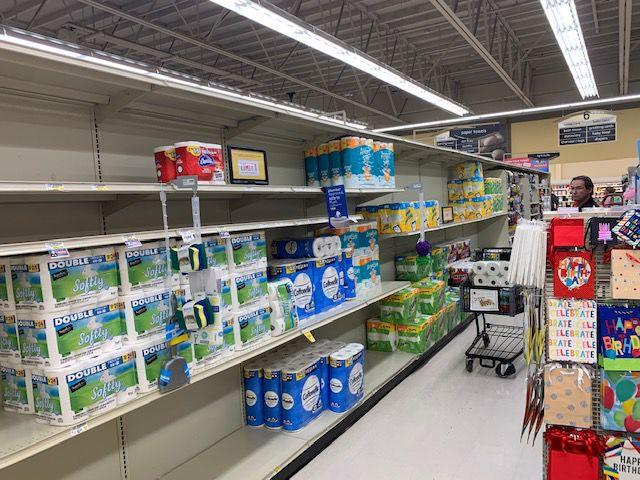 Napa Target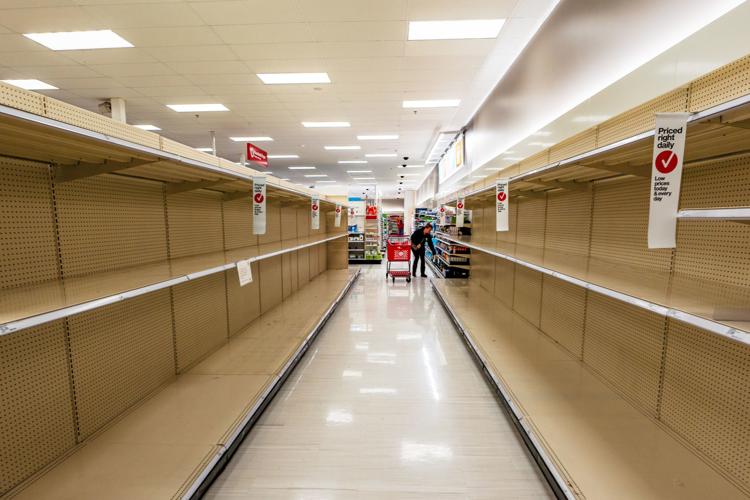 Ciccio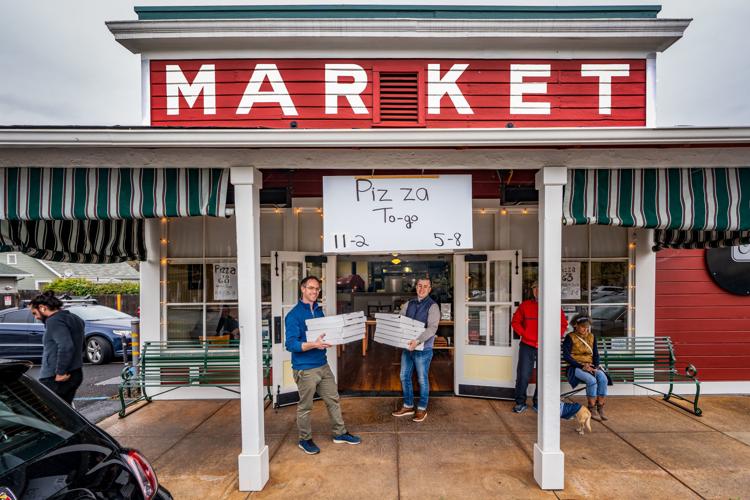 Safeway in St. Helena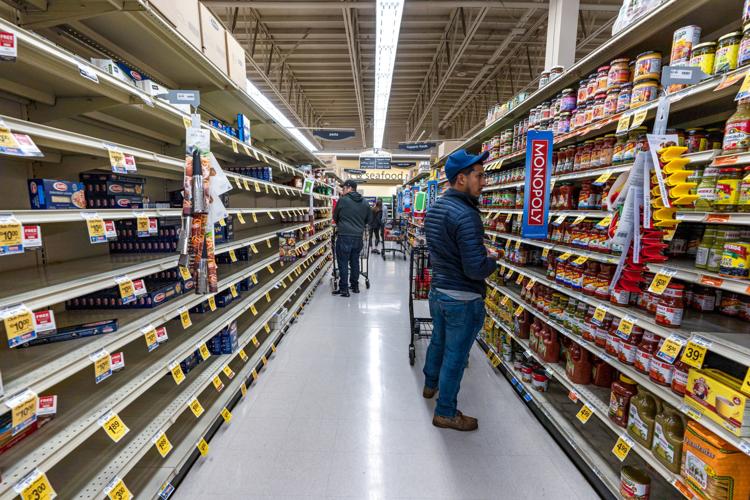 Milk at Raley's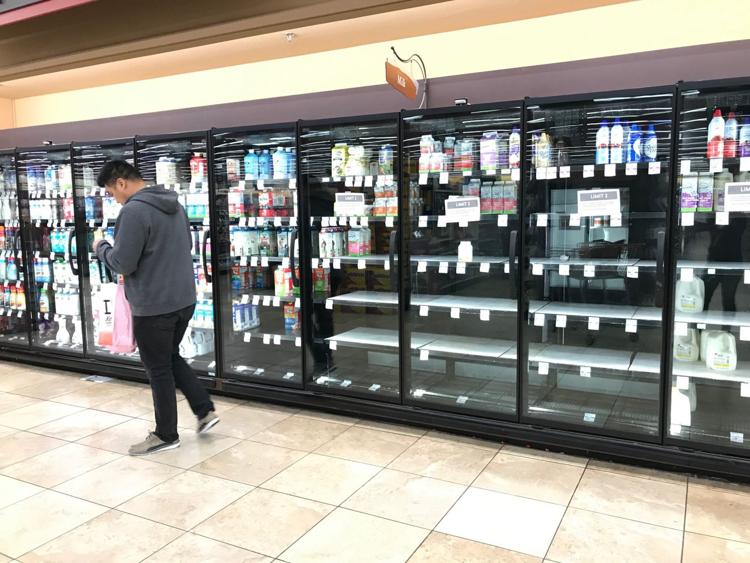 Umpqua bank
Target toilet paper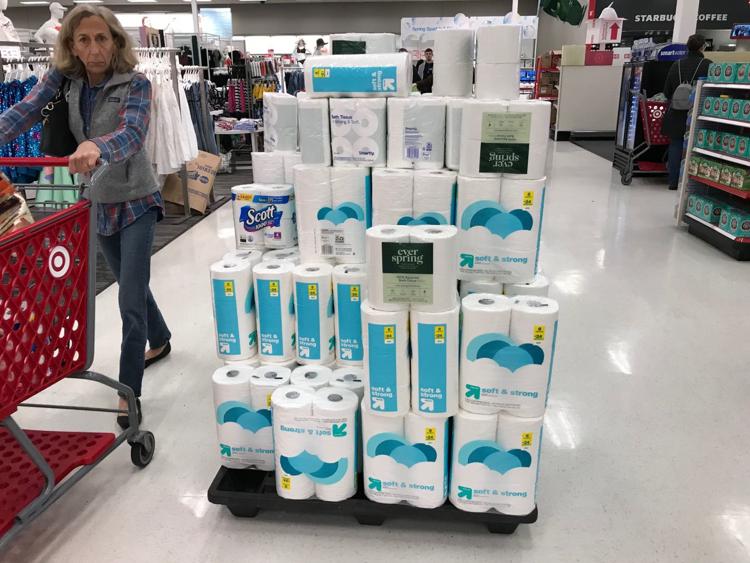 Bel Aire shoppers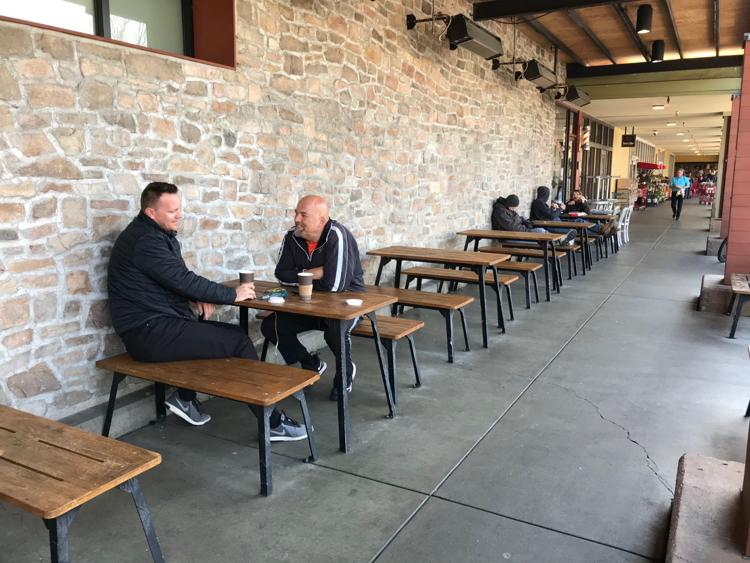 South Napa Target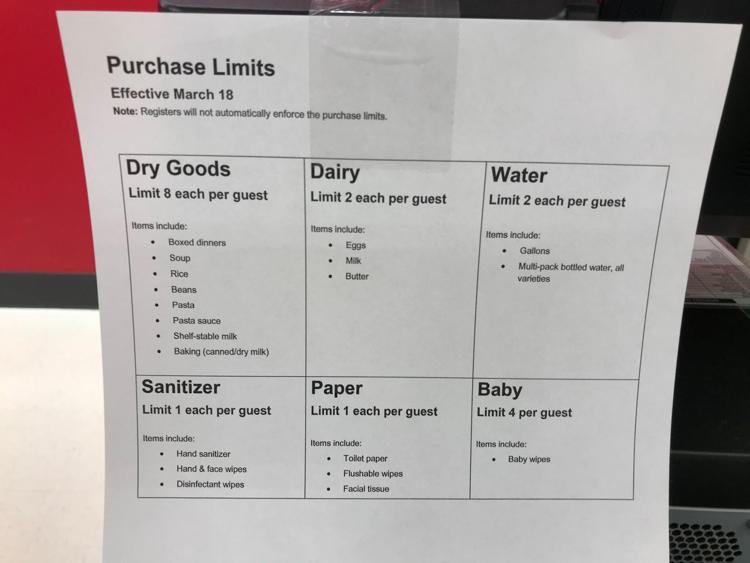 World Market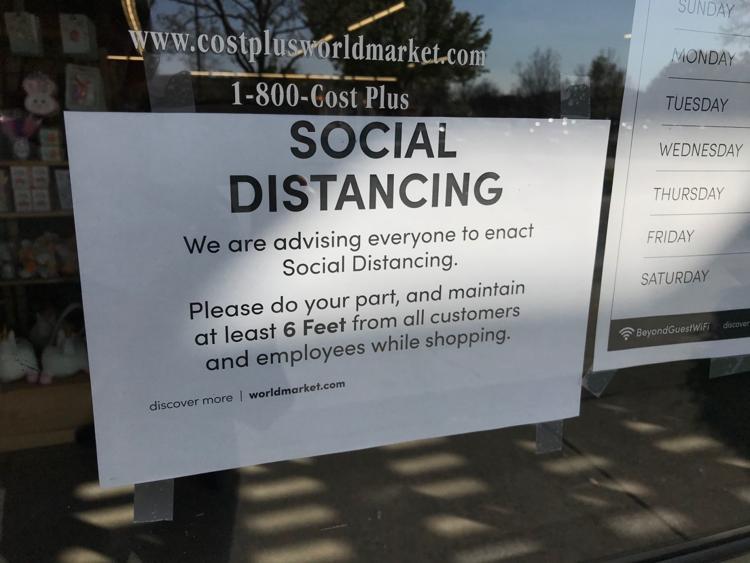 Napa Target shoppers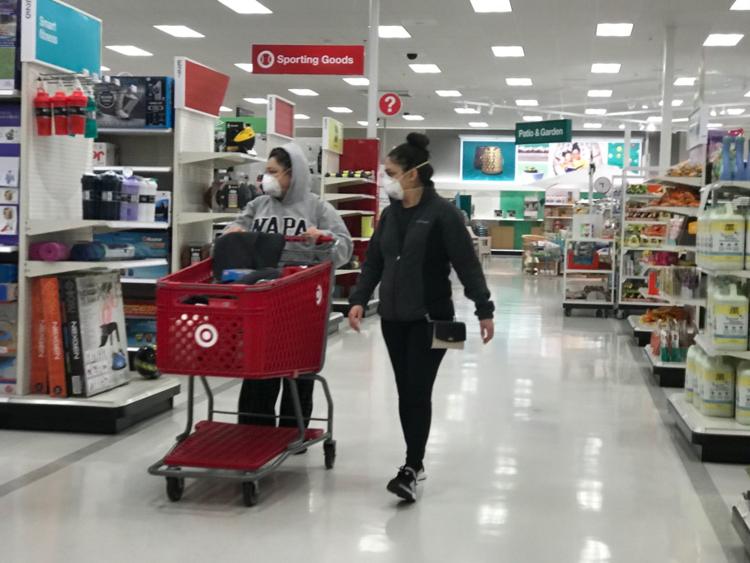 Trader Joe's line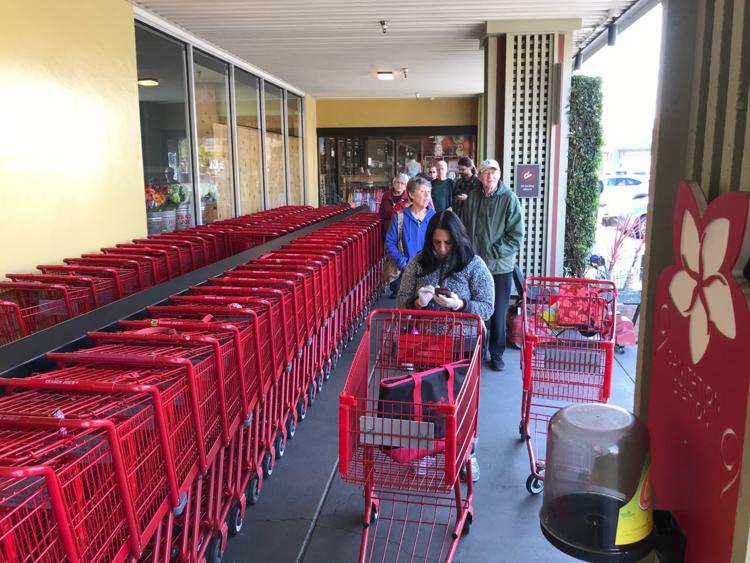 Bel Aire Plaza parking lot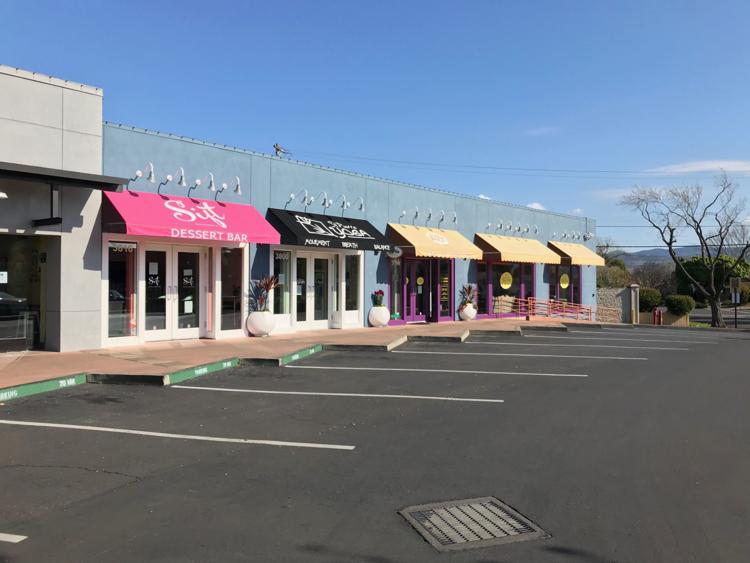 CalMart in Calistoga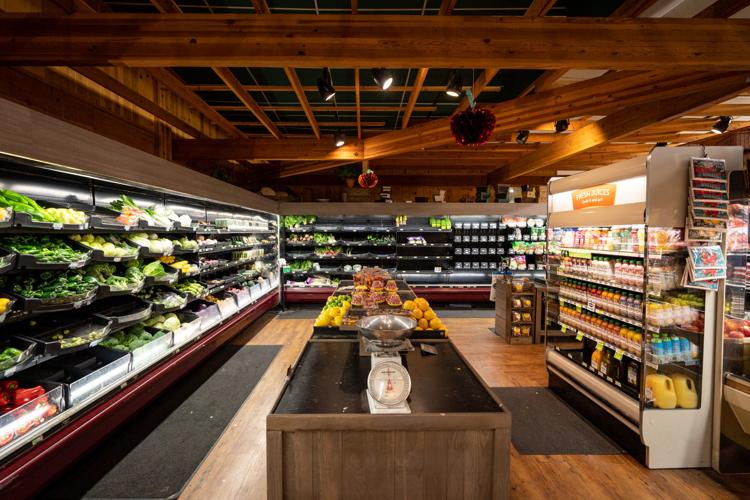 CalMart in Calistoga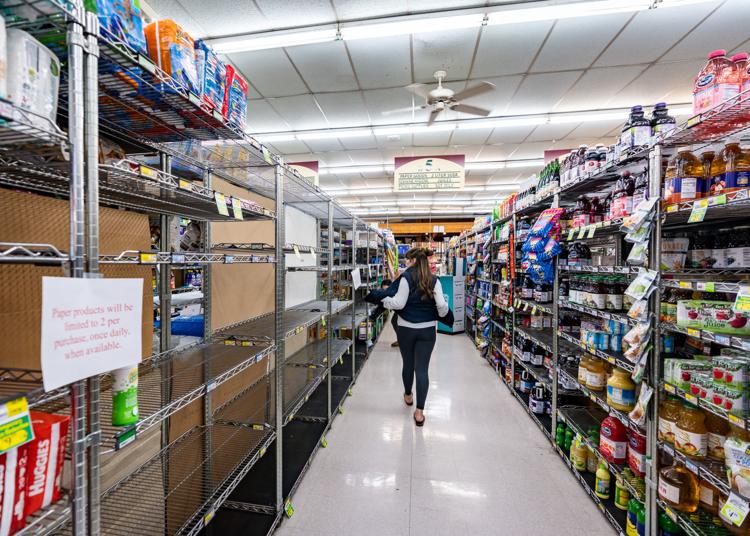 Whole Foods Napa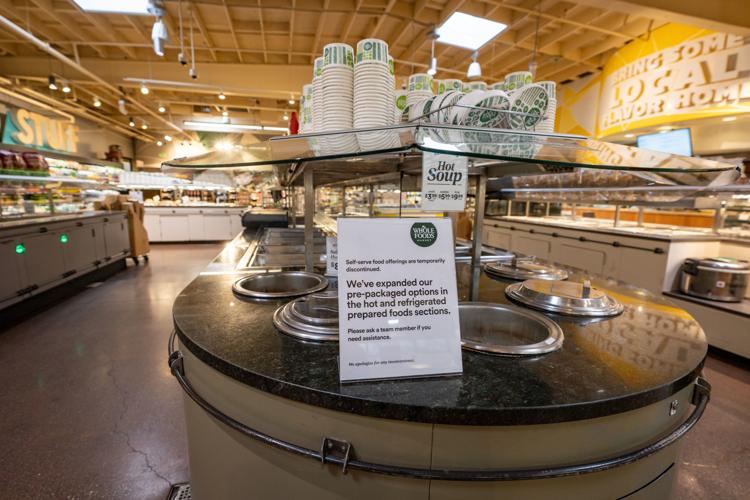 Outside Oxbow Public Market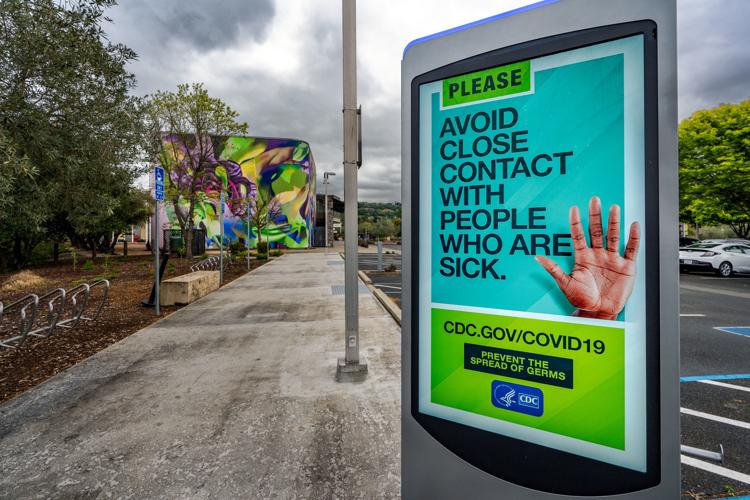 Inside the Oxbow Public Market on Wed. March 18.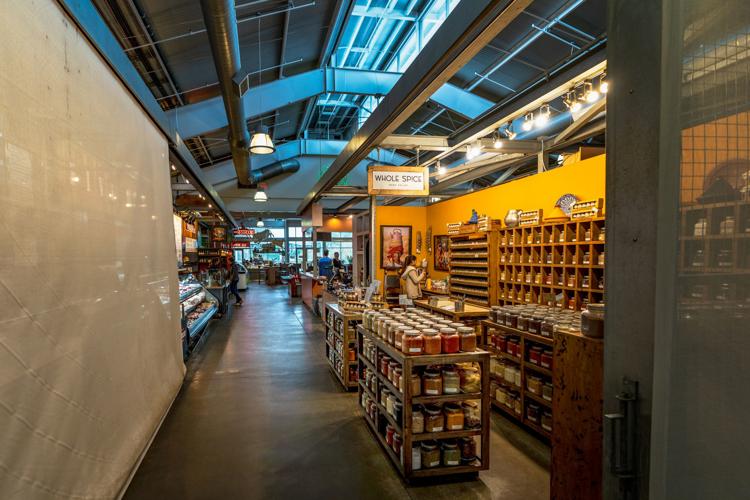 Inside the Oxbow Public Market on Wed. March 18.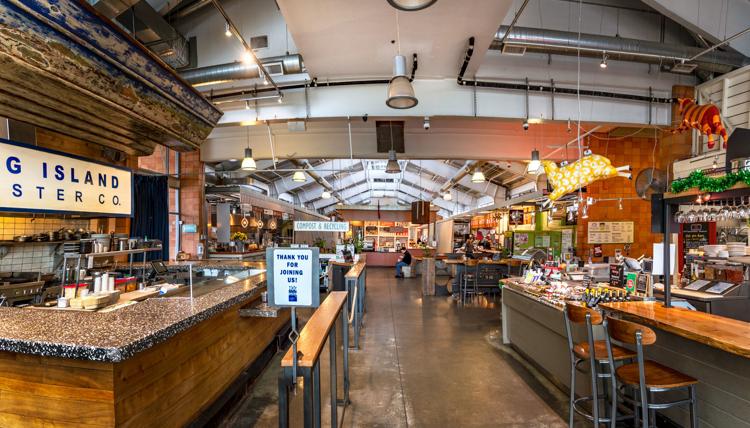 Lululemon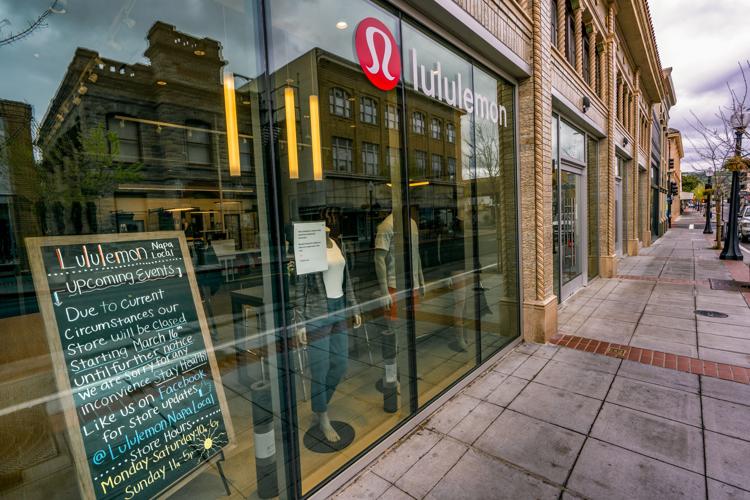 Oxbow Public Market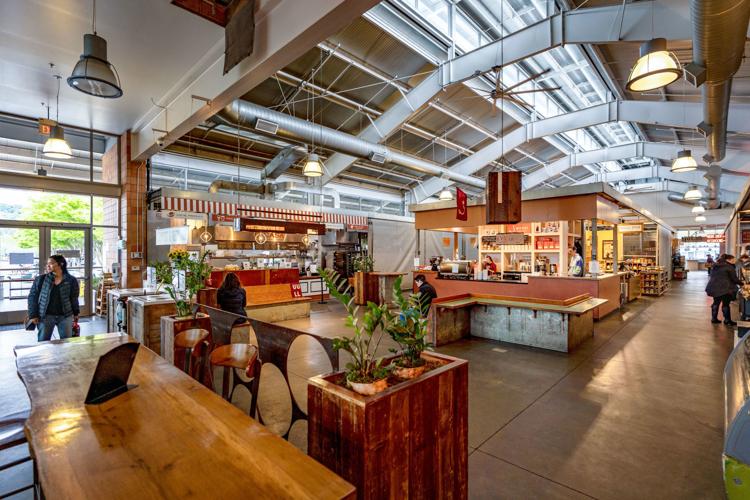 Peet's without customers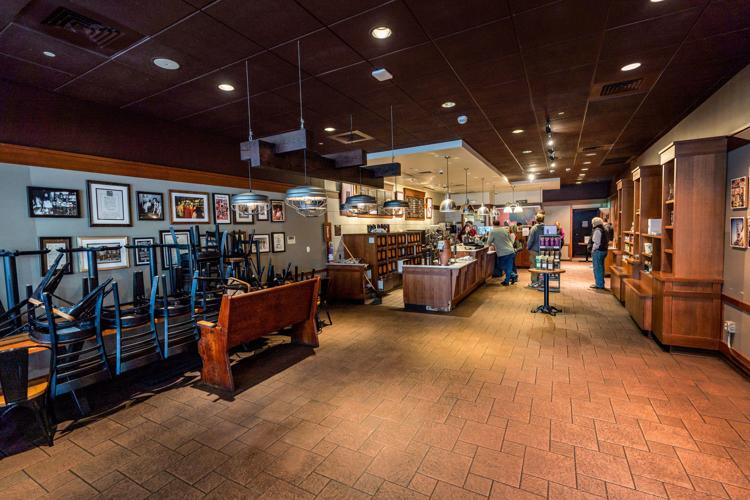 Archer Hotel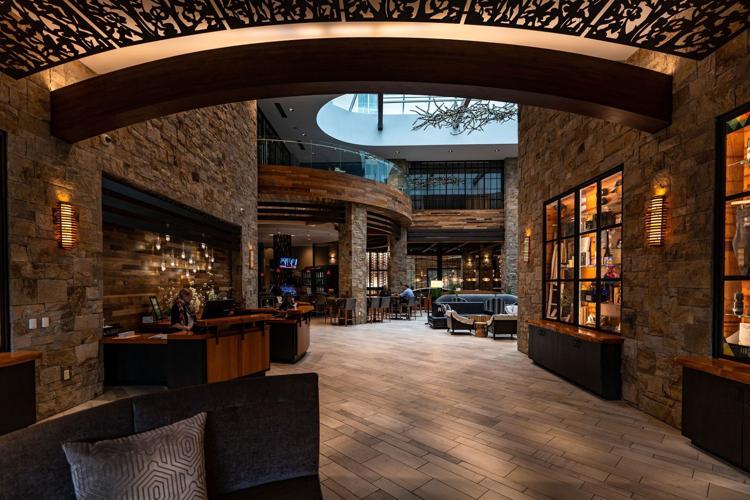 Napa Premium Outlets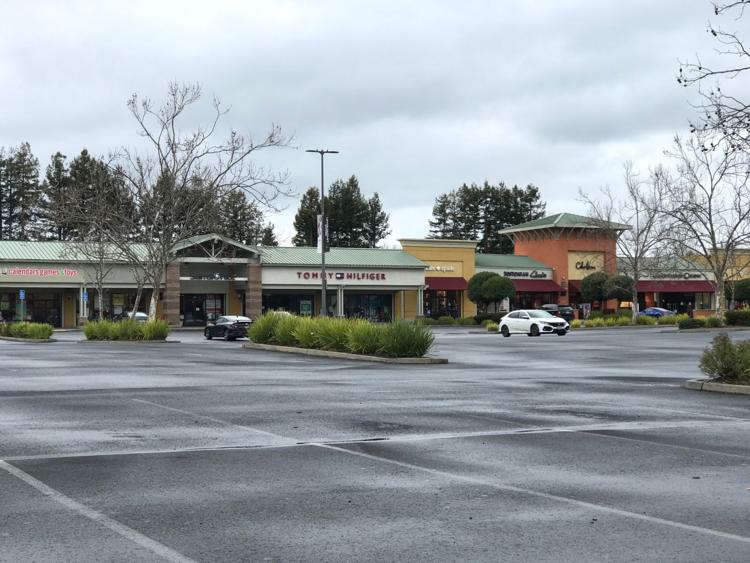 Calistoga school lunch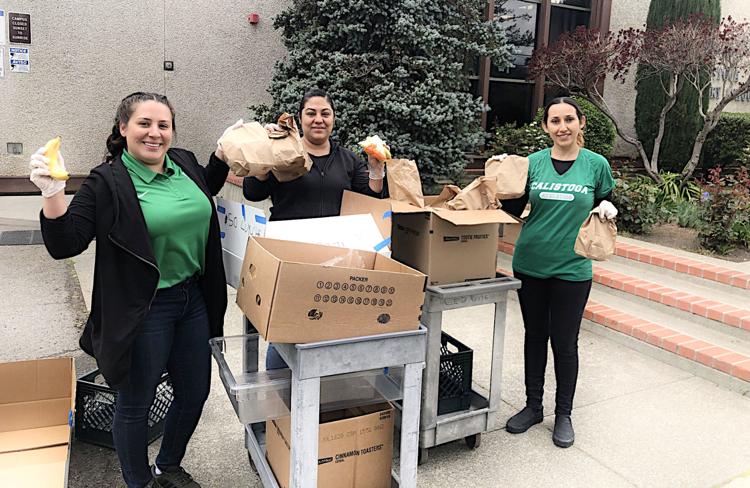 School offers free meals for kids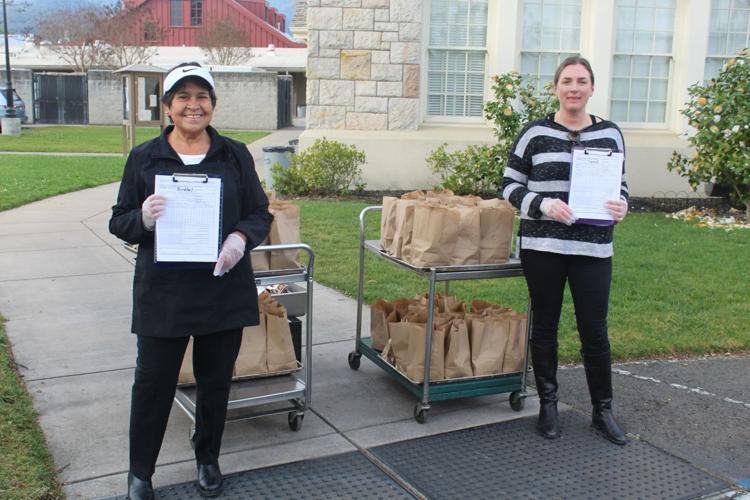 La Morenita lunch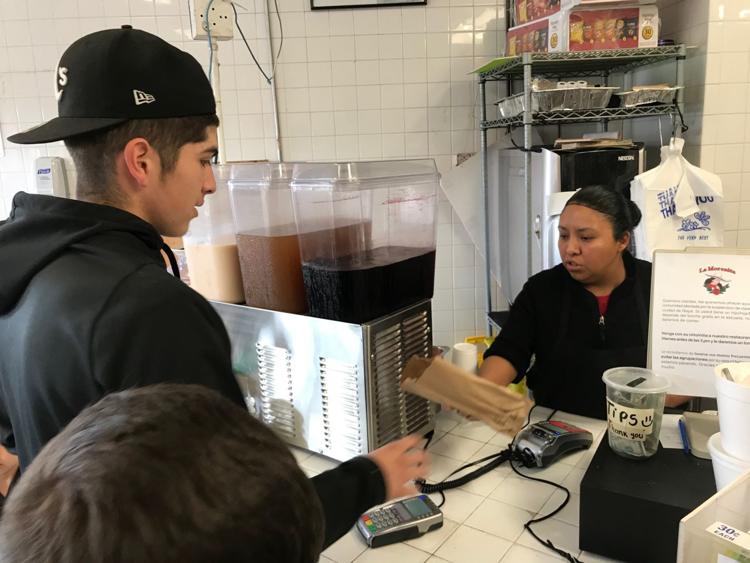 Coronavirus precautions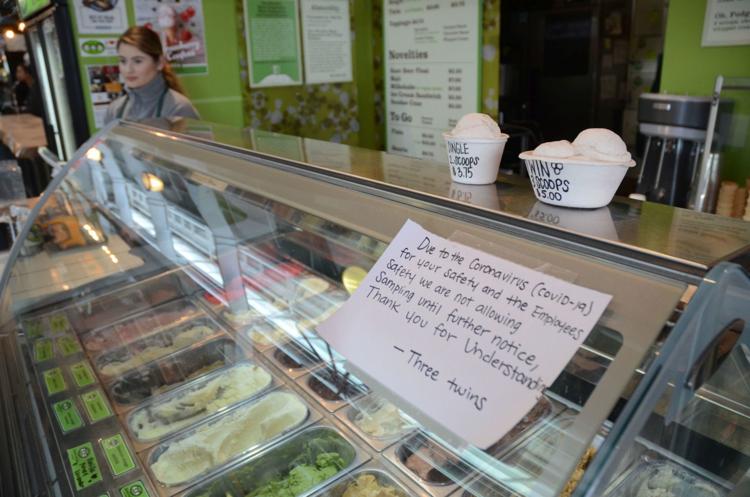 Coronavirus Precautions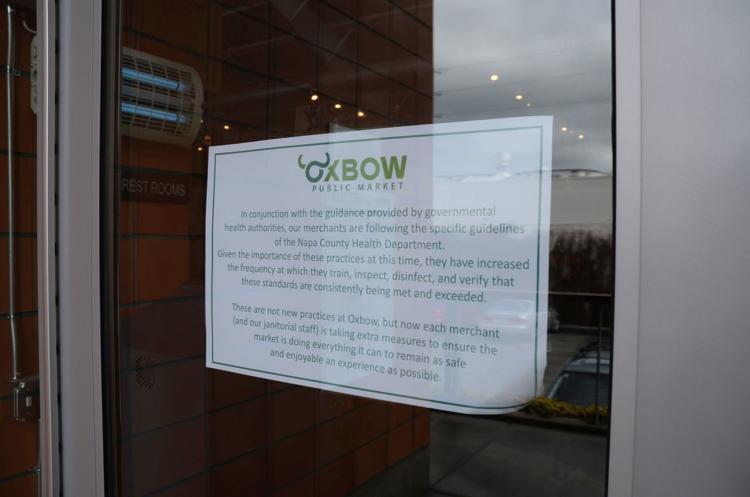 Coronavirus precautions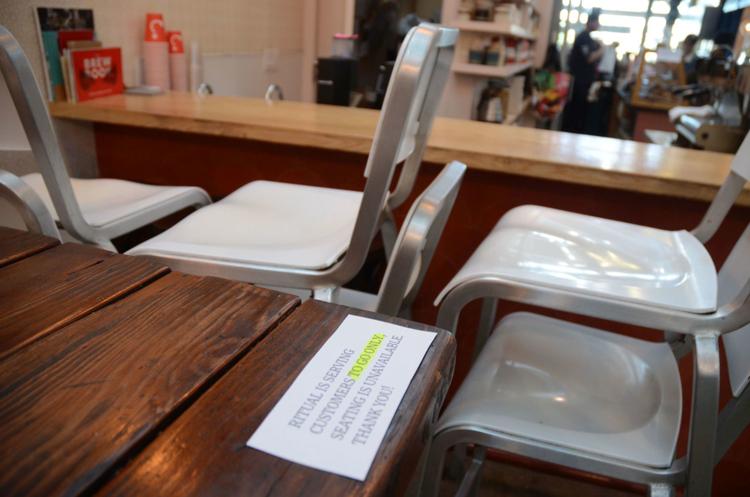 Beringer closed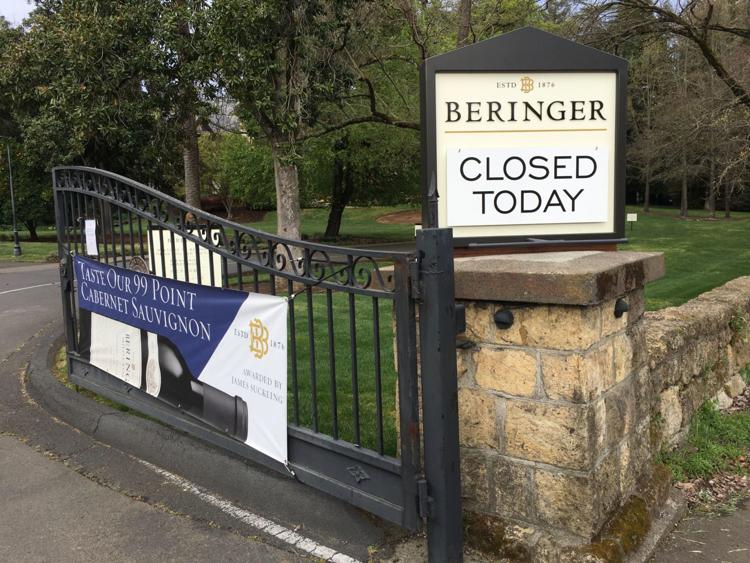 Calistoga Farmers' Market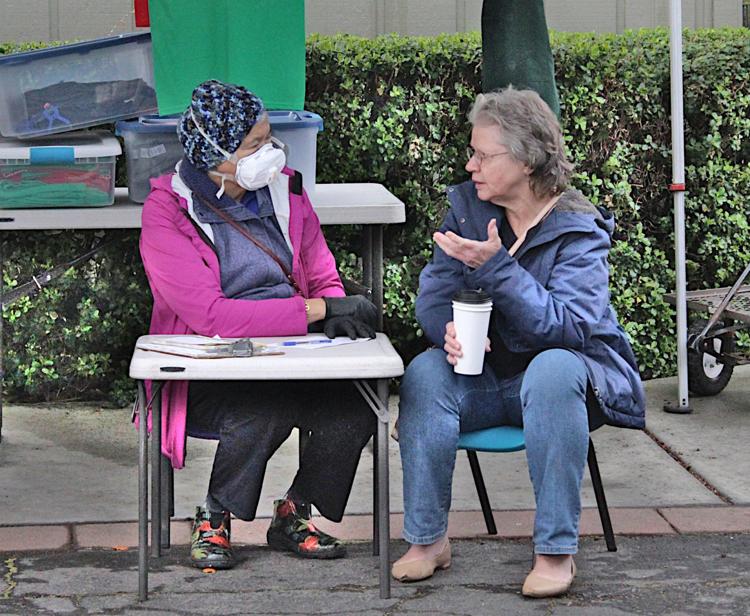 Trader Joe's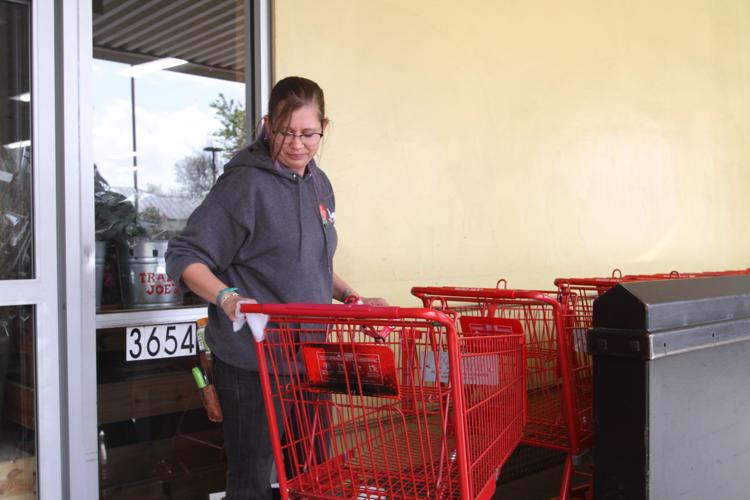 Coronavirus -- Hand sanitizer sold out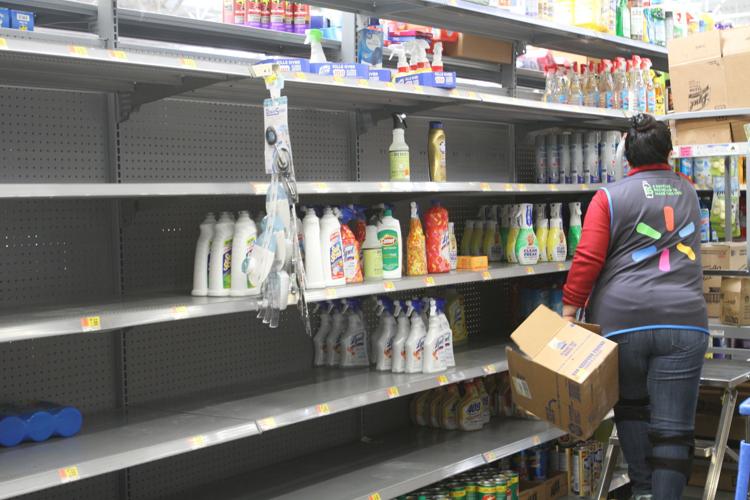 Carol Shour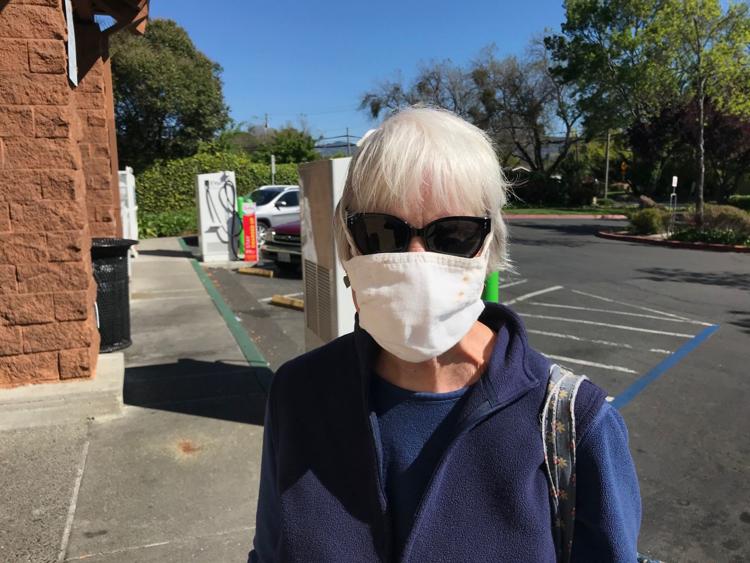 Safeway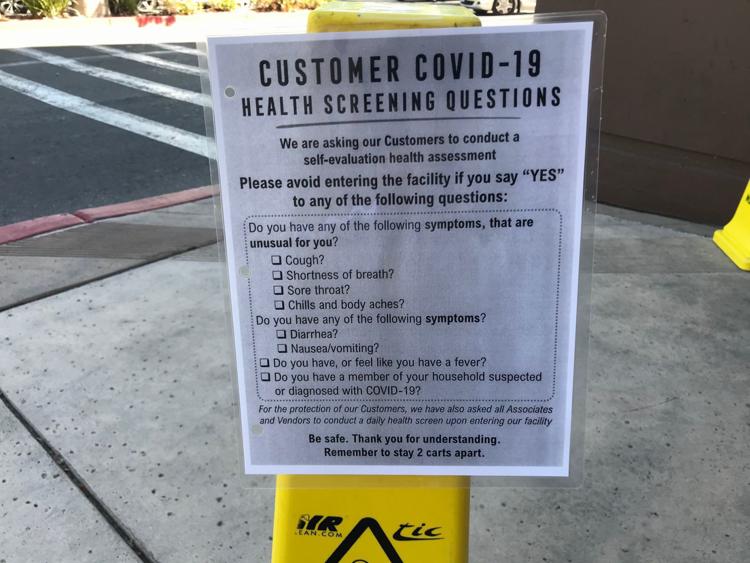 Safeway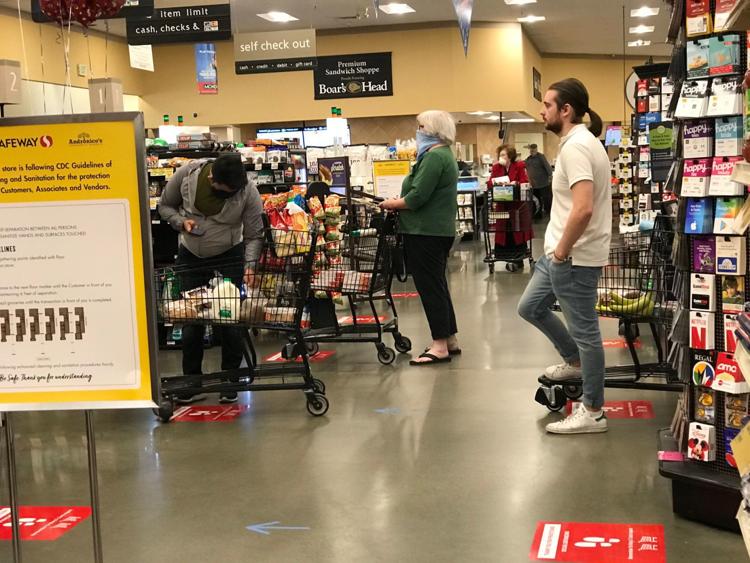 Safeway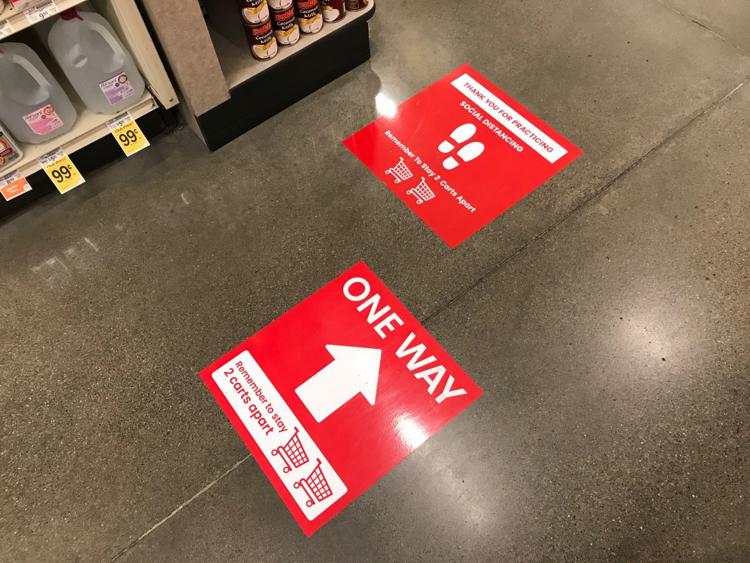 Safeway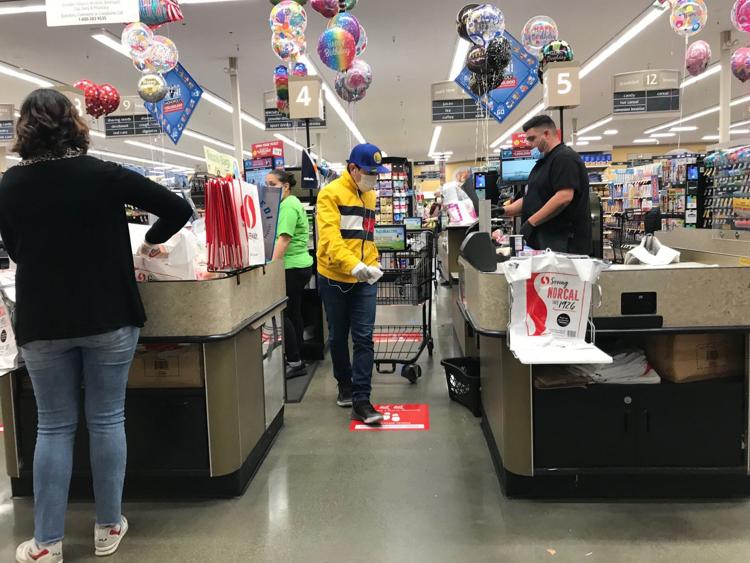 Lucky
Trader Joe's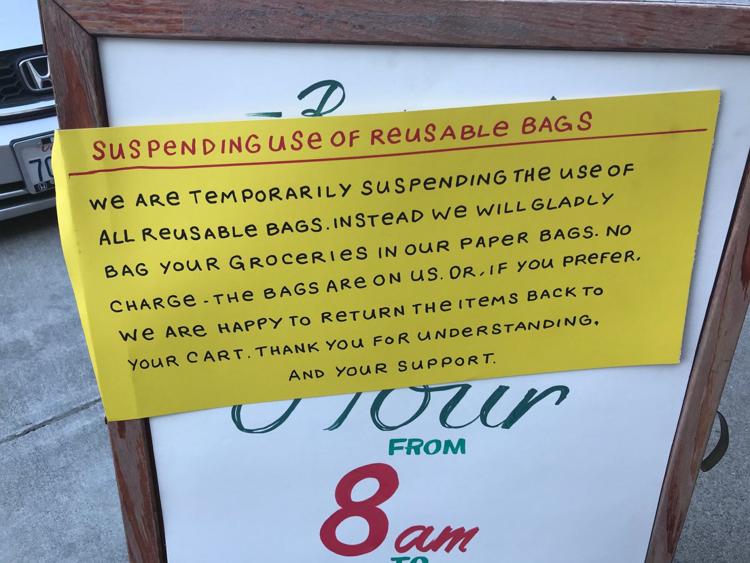 Whole Foods benches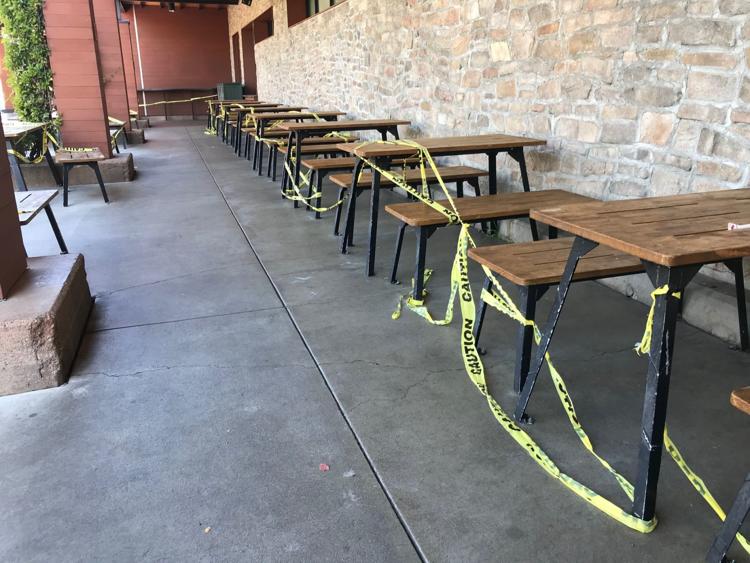 Trader Joe's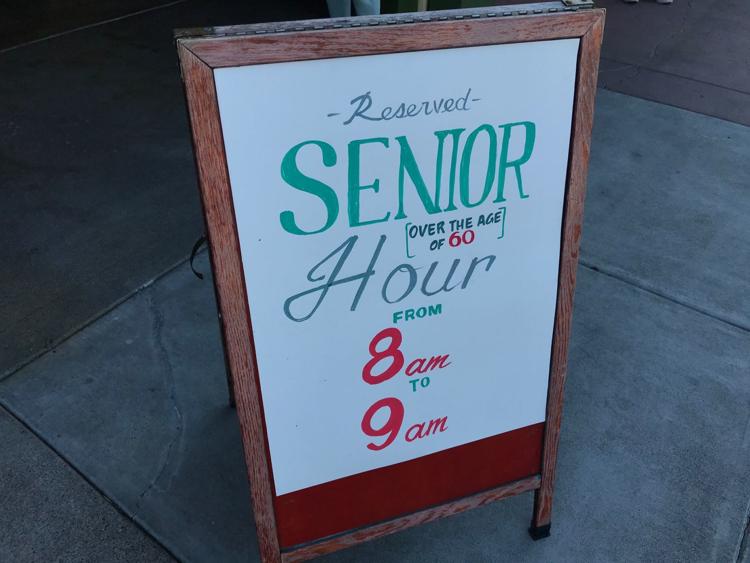 Whole Foods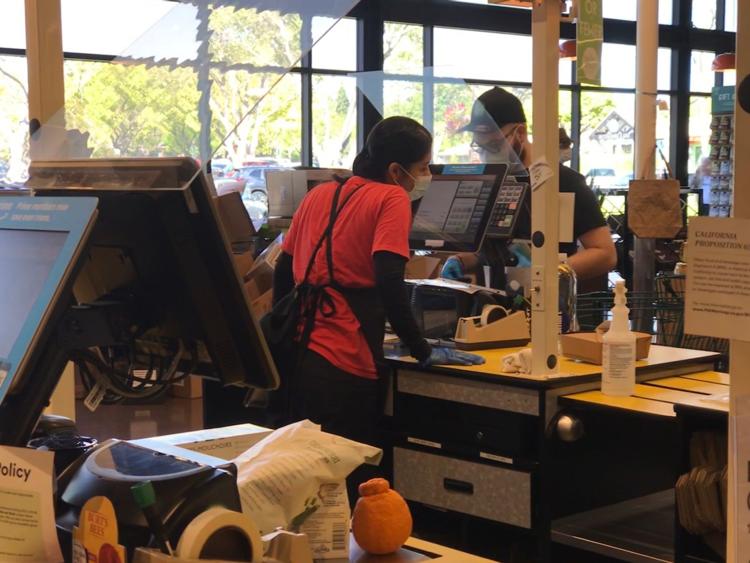 Whole Foods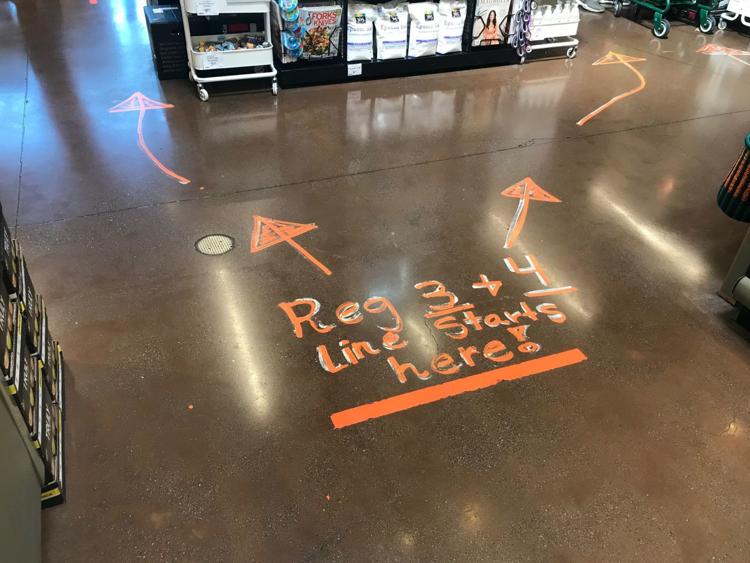 Whole Foods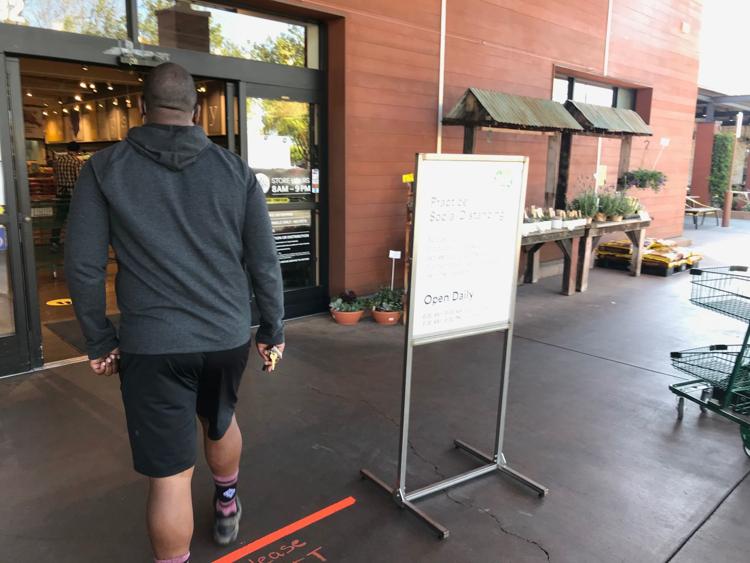 Whole Foods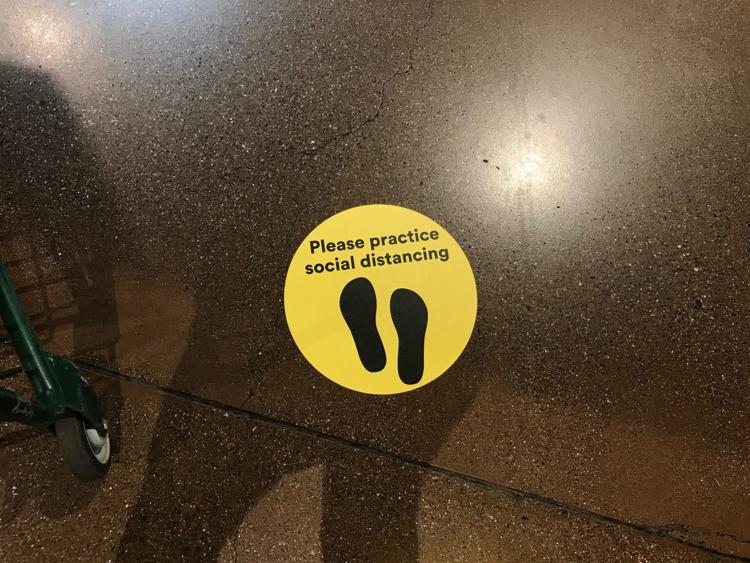 Whole Foods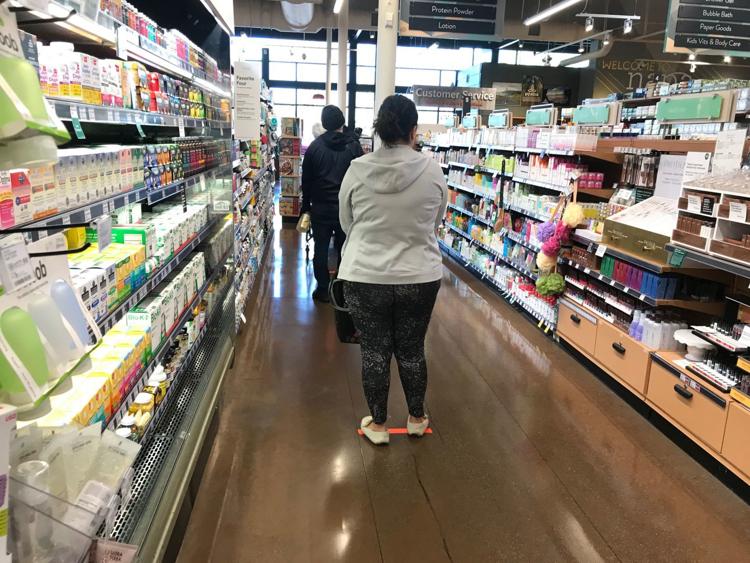 Grocery Outlet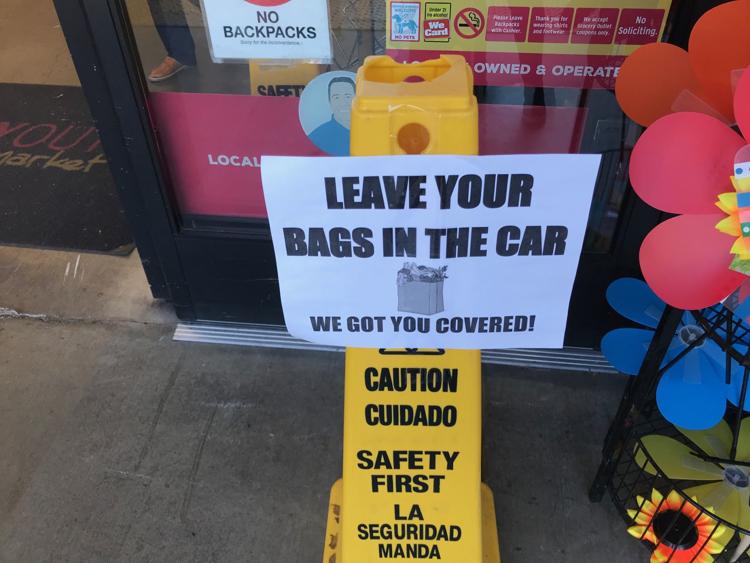 Grocery Outlet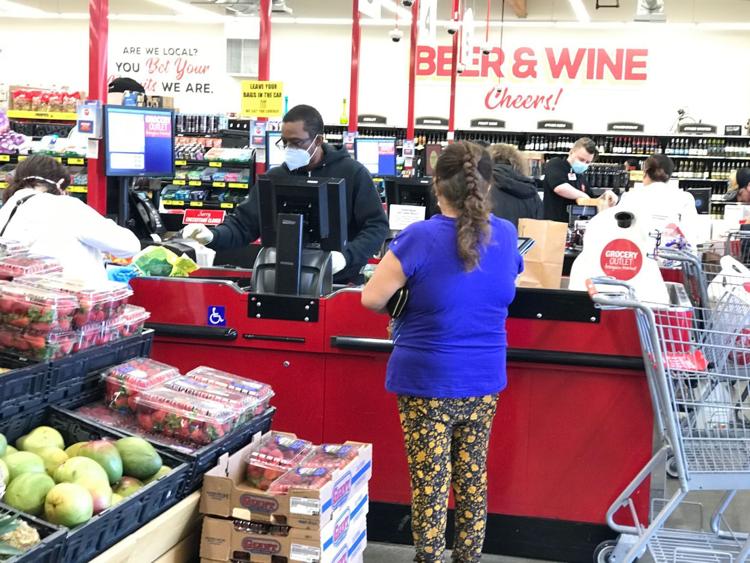 Grocery Outlet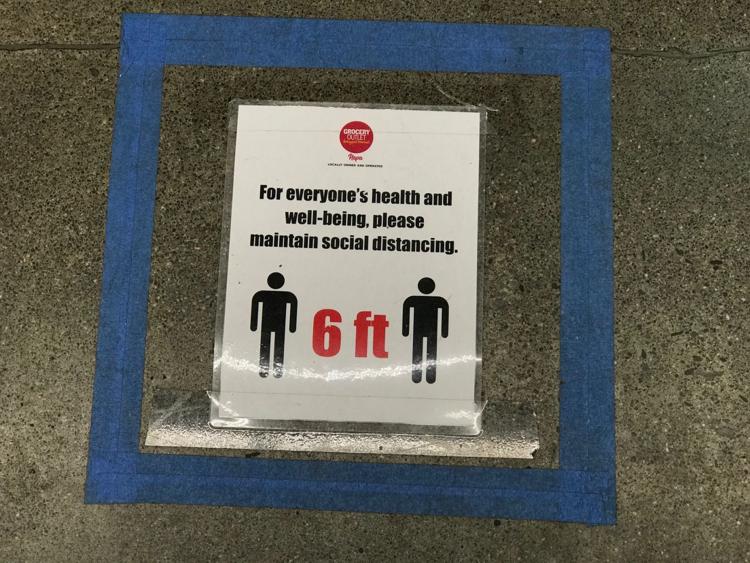 Concerned about COVID-19?
Sign up now to get the most recent coronavirus headlines and other important local and national news sent to your email inbox daily.