As we experience the COVID-19 pandemic, the infamous flu pandemic of 1918-1919 comes to mind. Though erroneously called the "Spanish Flu," it did not originate in Spain. World War I was raging and the movement of hundreds and thousands of U.S. soldiers promoted the spread globally, according to the Centers for Disease Control.
The CDC said the first outbreak of flu in the U.S. was in March 1918, when more than 100 cases were reported at Camp Funston in Fort Riley, Kansas. There were three distinct waves — the spring of 1918, the fall of 1918, when the pandemic peaked, and the winter of 1918 and spring 1919. The CDC said the pandemic had ended by summer 1919.
An estimated 500 million people were infected — one-third of the world's population — and 50 million people died throughout the world. In the U.S., the death toll was 675,000.
Regarding the current COVID-19 pandemic, as of the end of April, 3.03 million people were infected worldwide and 208,768 had died, according to the New York Times. In the United States, the CDC numbers show just slightly more than 1 million cases, with 57,812 deaths. California had 45,244 confirmed cases with 1,798 deaths. Napa County had 66 confirmed cases, with two deaths.
Talking about the 1918-19 epidemic, the CDC states, "With no vaccine to protect against influenza infection and no antibiotics to treat secondary bacterial infections that can be associated with influenza infections, control efforts worldwide were limited to non-pharmaceutical interventions such as isolation, quarantine, good personal hygiene, use of disinfectants, and limitations of public gatherings, which were applied unevenly."
In Napa County, the first person to die from the flu was Hollis Pickle on Oct. 25, 1918; the last person was Lawrence Angwin, eldest son of Edwin Angwin, for whom the town of Angwin is named, who died on Jan. 31, 1919.
What was life in St. Helena like during 1918-19 when this H1N1 pandemic was widespread? From the pages of the St. Helena Star we see eerie parallels to 2020.
Second wave, fall 1918
Sept. 19 — Spanish flu hit 25 army camps over the country. Surgeon General says total cases are now 30,211.
Oct. 18 — The US Health Service distributed an official health bulletin throughout the country to newspapers in every community. It was known that the disease was spread by droplets from an infected person. "It is very important that everyone who becomes sick should go home at once and go to bed! Everyone caring for the patient must wear a mask."
Oct. 25 — Campaign meetings for the fall election were called off, but candidates will still make "handshaking tours." This was especially troublesome to local candidate for state senate Theodore Bell as the challenger. The Rutherford Grange canceled their meeting. Influenza masks are being worn by clerks in the stores and many residents. It has been suggested that ladies refrain from calling (visiting friends) during the period of the Spanish Influenza. Meeting of the community council has been canceled. Hollis Pickle of Napa, age 20, was the first person in Napa County to die.
The card party by the Native Daughters was postponed due to the flu. Health officer Powers ordered all churches to be closed until further notice. Due notice will be given when services may be resumed. Presbyterian Church will not have a service or Sunday school (for children). Henry Hillman of Napa, age 16, died at home of the flu — he was the second victim in Napa. Chaney Johnson is running for constable in the election. He cannot campaign but asks for your vote. Mr. Bayless of Pope Street came home from his job at Mare Island sick with the flu. He is very ill. Five or six new cases have developed and the Board of Health has ordered all schools, churches, library and the moving picture theater closed until further notice. The local branch of the Red Cross needs volunteer nurses in case the Spanish Influenza becomes epidemic in St. Helena and vicinity. At present there are only a few cases in town.
Gauze masks required
On Nov. 1 — Mayor E.P. Bellani issued the following notice: I, E.P. Bellani, president of the board of trustees of the town of St. Helena, in accordance with the law and under the direction of the State Board of Health, do hereby declare that the epidemic of Spanish Influenza exists in the town of St. Helena. Until further notice every person, while serving the general public in stores and other places where the public is served, and every person using a public conveyance or common carrier within the corporate limits of St. Helena, shall wear at all times, until further notice, a gauze mask made of at least three thicknesses of surgeon's gauze of regulation dimensions, so that the mouth and lower half of the nose shall be covered. Witness my hand on this 31st day of Oct. 1918."
Also on Nov. 1 — Smith's and Arighi's Drug Stores (now Vasconi's) placed an ad stating they will be open evenings as usual until further notice. Supervisor John McCormick states that he will not go house to house to campaign for re-election to District 3 due to the epidemic, but asks for votes. Spring Valley Farm Center meeting on Nov. 1 was postponed to Dec. 6 due to the flu. Walter Martini, owner of the William Tell Hotel on Spring Street, is home with the flu. District Attorney elect Clarence Riggins is home with the flu. Anita Paulson is at home on Pope Street from her teaching job in Sacramento as schools were closed. The Farm Advisor's meetings are canceled due to the flu until further notice, says H.J. Baade.
Nov. 15 — The first wave of the flu showed a marked decrease in California. Church services at the Presbyterian Church resumed on Nov. 25. Soon after wearing masks was not required in Napa.
Third wave begins
Dec. 20 — Doctors were again very busy due to the flu. Presbyterian Church closed for two weeks until Jan. 5 due to the resurgence of the flu. A lecture at the Liberty (Cameo) Theater by a returning World War I soldier was held, but attendees were asked to wear their masks.
Dec 26. — Ernest Fromme, married to the Callizos' daughter, died of the flu.
Dec. 27 — US Health Service issued another health warning. "With subsidence of the epidemic of influenza the attention of health officers is directed to pneumonia, bronchitis and other respiratory diseases, which regularly cause a large number of deaths during the winter season." The bulletin explains that the worst of the epidemic is over, but people must take the danger seriously. Prevention includes "right living, good food and plenty of fresh air."
Dec. 27 — An article explained why the mask ordinance is enforced in St. Helena, but not in San Francisco, Oakland or Sacramento. "Masks are only necessary in badly congested places. In San Francisco there are few people on the streets. But in St. Helena, our thoroughfares are thronged from early morning until late at night. People have to step lively to keep from bumping into each other." The article goes on to explain that our churches and theaters are always full and that is why masks must be worn.
Third wave continues
Jan. 3, 1919 — "The flu season seems to have spent its force in St. Helena, the last new cases reported being Mr. and Mrs. J.C. Corbella. All patients seem to be making a rapid recovery and only a few are confined to their homes." Alex Hull, health officer of the city of Napa, died at home of the flu. John Hauser, who was from St. Helena, died in Martinez of the flu. He was in the undertaking business and been so busy for weeks that he got little rest. He was 37 years old. Mary Varozza, 31 years old and mother of three, died of the flu at home. Born in St. Helena to Battista & Liberata Maggetti, she was the wife of Joseph Varozza.
Classroom instruction will not yet be permitted in St. Helena schools. The influenza situation is improving steadily and schools may re-open in a week. High school students will resume their studies at home. Teachers will report to their classrooms Jan. 6 and prepare assignments and outlines of lessons by 2:30. Students may pick them up and return them for new lessons Jan 8. Masks will be worn on the school grounds or while with other students. Schools are already two months behind in their work and this plan will help get the year's work completed.
On Jan. 4 — Mrs. A.H. March went to Vallejo to attend the funeral of her 17-month-old granddaughter, who died of the flu. The parents of the baby are also seriously ill with the flu. George Mann took care of two sick friends in Pope Valley who had the flu — George Rhoda and James Samuels. Lena Nichelini, wife of William Nichelini, died in Calistoga. On Dec. 28 she had given birth to twins. Two days before their birth she got sick with the flu. After a 10-day illness she died. Anna Warnock, aged 16, died of the flu in Napa. Earlburt Newcomb, age 31, died Jan. 1 of the flu.
Jan. 13 – The state legislature in Sacramento is considering recessing for two months, beginning Saturday, on account of half a dozen members being ill with influenza. All are wearing influenza masks today.
Jan. 17 — The influenza epidemic at Napa is again bad and there are a large number of people at the county seat who are very ill. Reports from the sick rooms in St. Helena are that all the patients are recovering nicely. Frank Thompson, who works at Mare Island Navy Yard, is confined to his home on Pope Street with the flu. Health officer Wynn Powers and Red Cross chairman Walter Metzner have the flu and were brought to St. Helena Sanitarium (Adventist Health St. Helena Hospital) for treatment. They are doing well. Joseph Wheeler, who works at the Sanitarium, died at home on Jan. 13 of the flu and asthma. He leaves a wife and four children. His mother died on Jan. 3 of the flu. Louise Klubescheidt, who ran the post office, was confined to her home on Oak Avenue with the flu (she recovered and went back to work).
Jan. 24 — With but a few people now sick and only a few new cases in St. Helena, the situation is well in hand and the epidemic no longer exists. Several arrests were made for violations of the mask ordinance. Now that the flu enemy has been completely routed it is about time to declare an armistice in the mask regulations and handle the few cases by quarantine. D.B. Hardin thanked his neighbors for their kindness to him and his family during their flu sickness. "I particularly want to thank the Red Cross and chairman Walter Metzner, for their kind attention which contributed so largely to our comfort and recovery." Health officer Powers is sick again. Mrs. Anderson, the librarian, is confined to her home with the flu.
Jan. 31 — The flu restrictions ended Tuesday. No more masks were needed as of noon and all public gatherings are now allowed. Presbyterians held services with no masks needed. Both schools re-opened. Lawrence Angwin, eldest son of Edwin Angwin, for whom Angwin was named, died Jan. 27 of influenza. Edwin Angwin died on Oct. 25 and his daughter, Ethel died two days later on Oct. 27. Lawrence was born on Howell Mountain and grew up at Angwin's Resort. Chapin Tubbs of Calistoga, for whom Tubbs Lane is named, has recovered from serious influenza. County auditor James Raney is back at work after the flu.
Feb. 14 — Rutherford Grange was back in session. After a "flu vacation" of two months, the Presbyterian Ladies Missionary Society met to hear a talk by pastor C.A. Owens.
The CDC says the flu outbreak ended by the summer of 1919.
Editor's Note: Because of the health implications of the COVID-19 virus, this article is being made available free to all online readers. If you'd like to join us in supporting the mission of local journalism, please visit napavalleyregister.com/members/join/.
Zuzu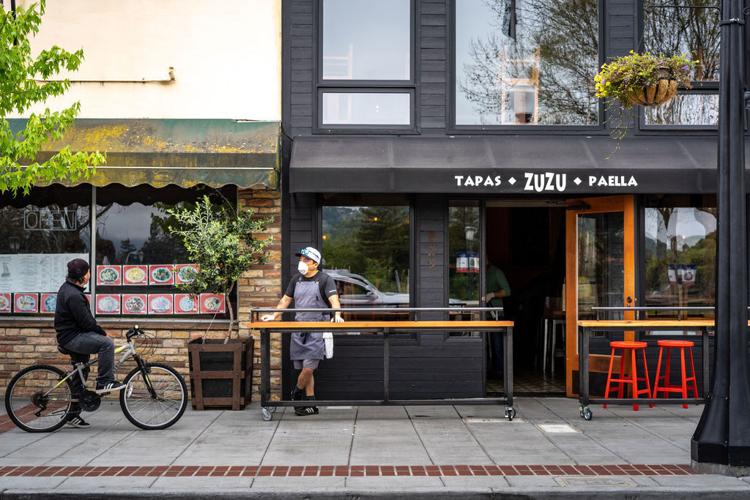 Lovina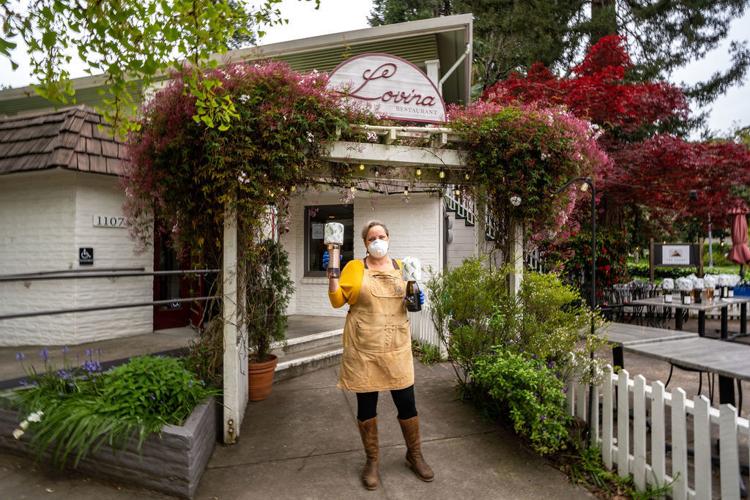 Calistoga Playground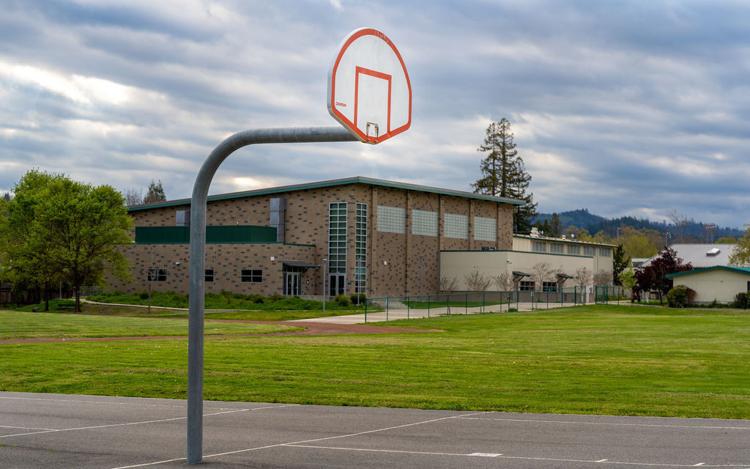 Hydro Grill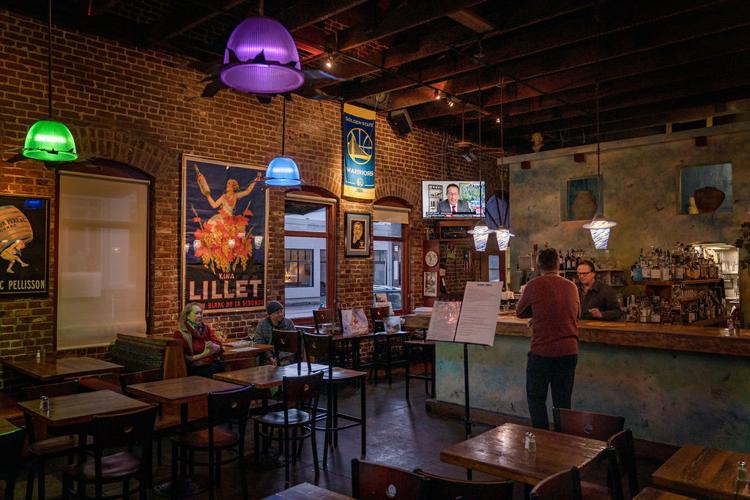 Johnnys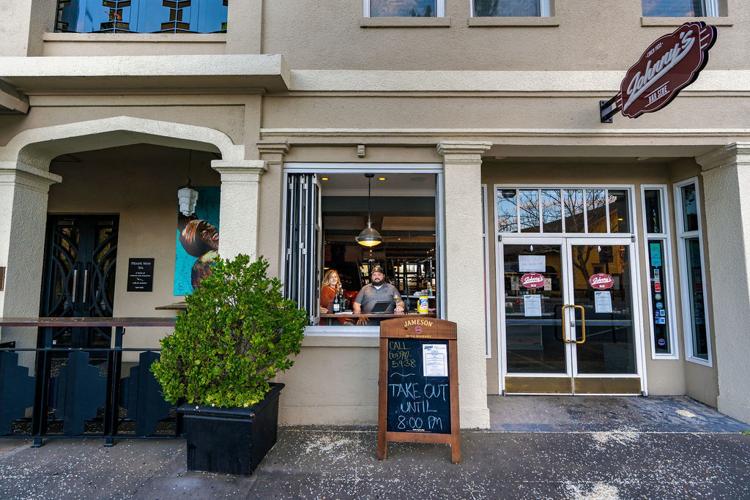 Puerto Valarta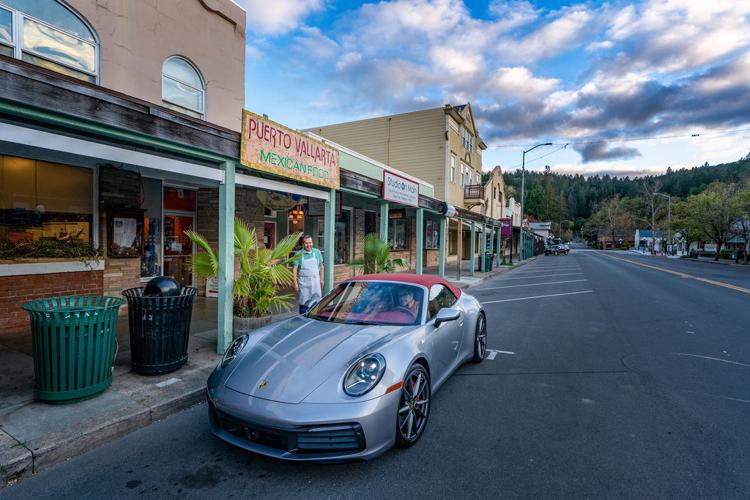 Calistoga Thai Kitchen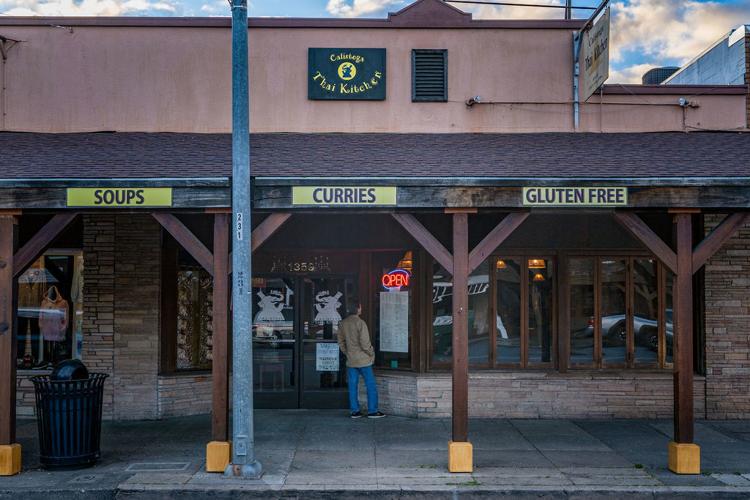 Theorem Vineyard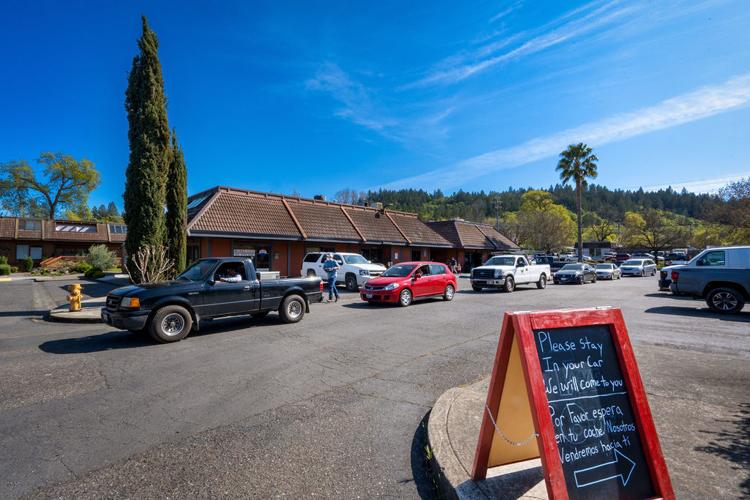 Evangeline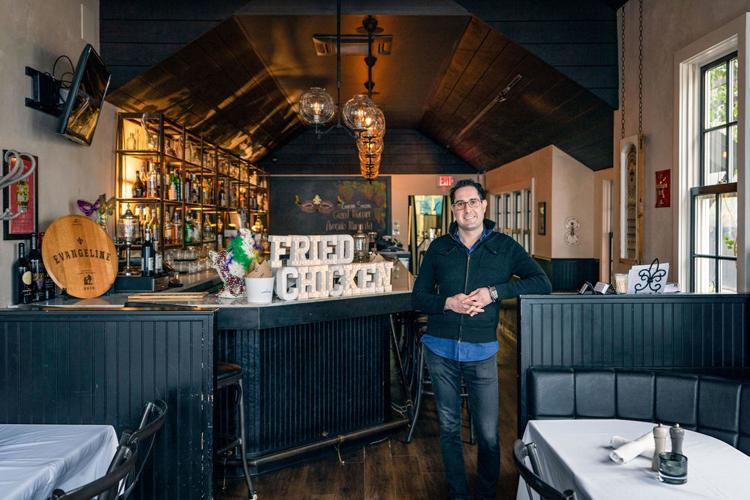 Napa Whole Foods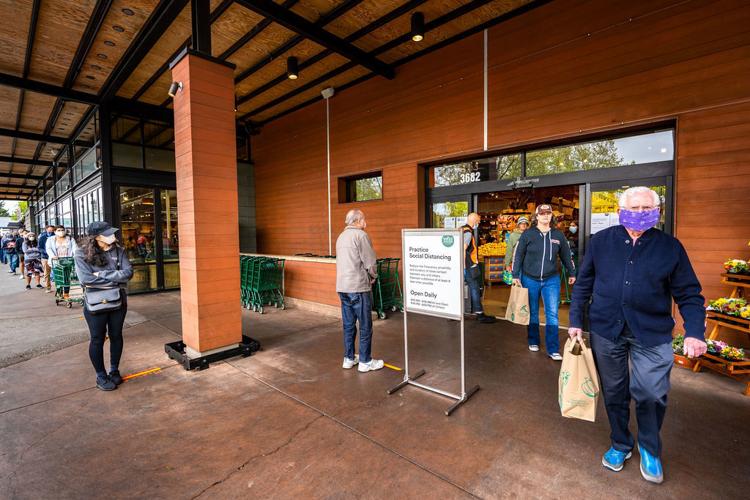 St. Helena Gott's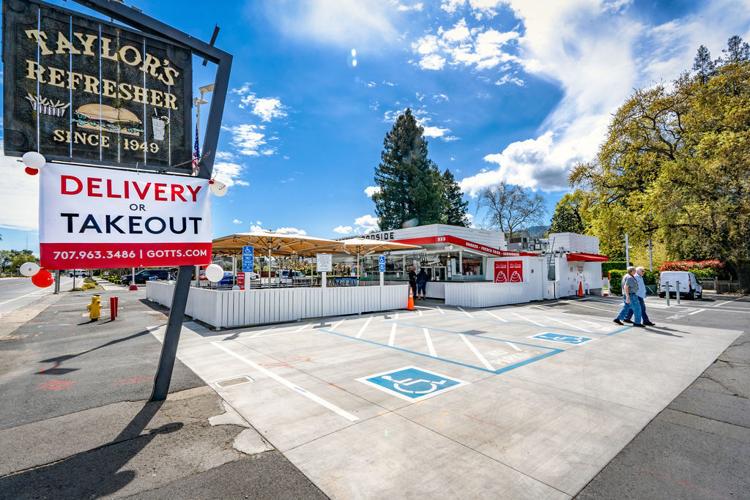 Press in St. Helena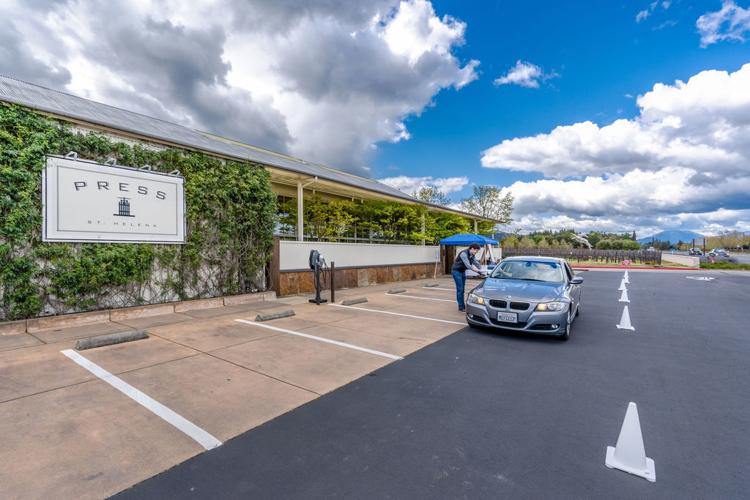 Tra Vigne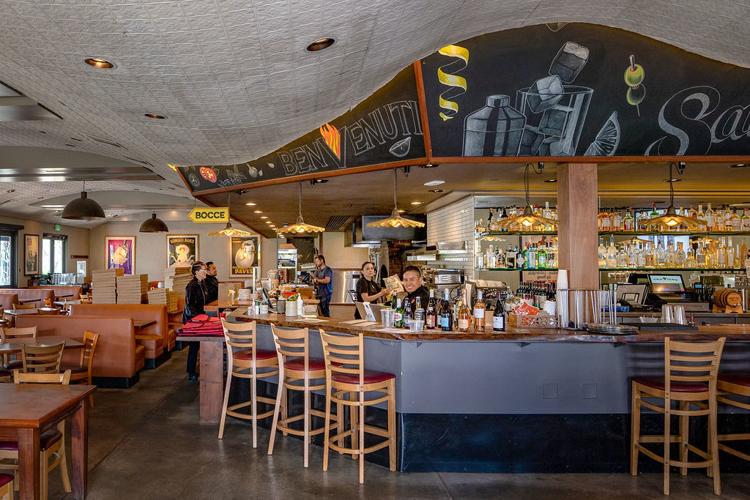 Napa Whole Foods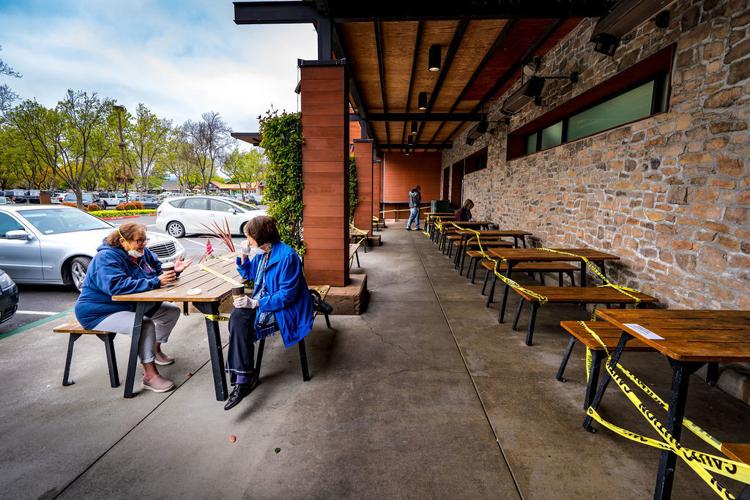 An empty street in Calistoga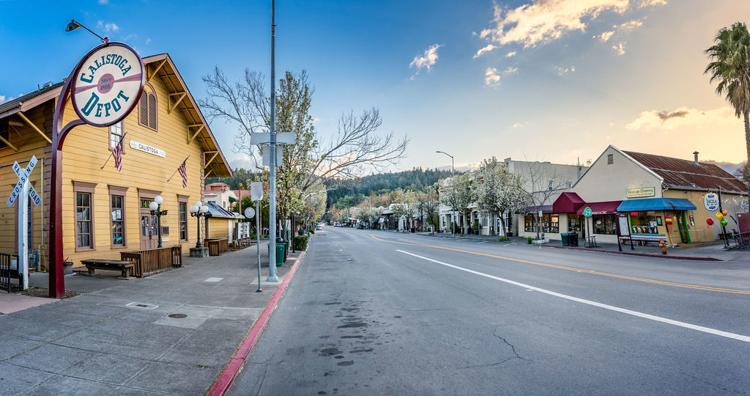 An empty Calistoga street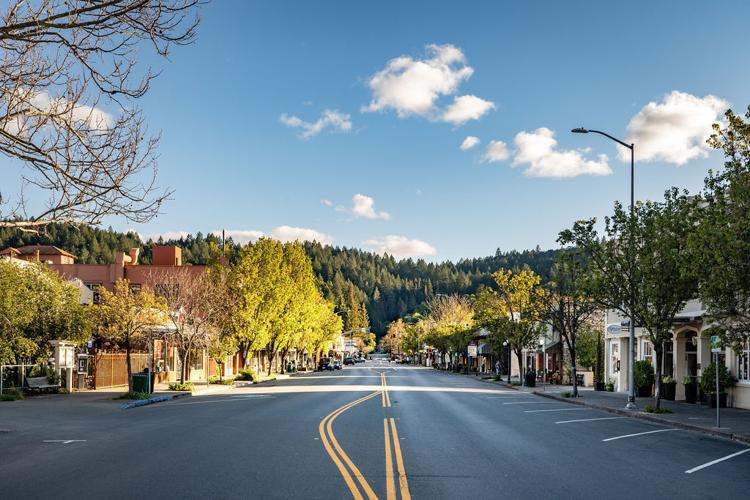 Ace Hardware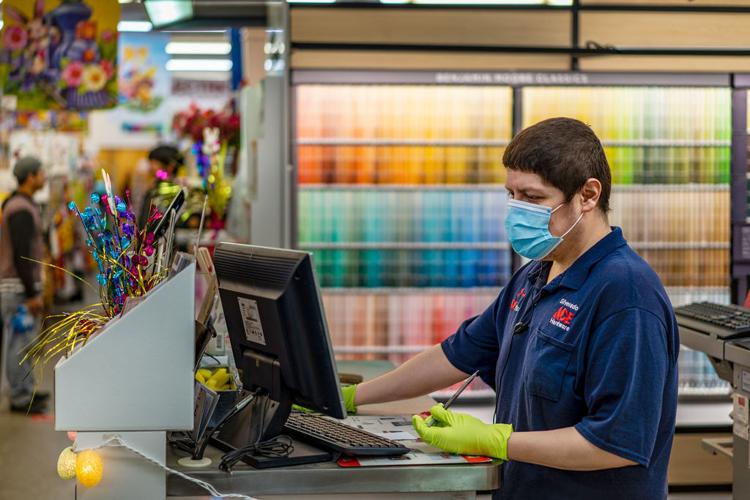 Ace Hardware in Calistoga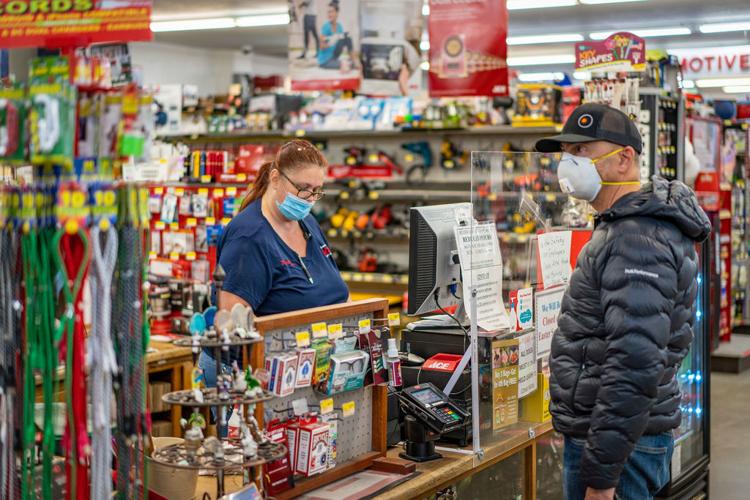 Calistoga CalMart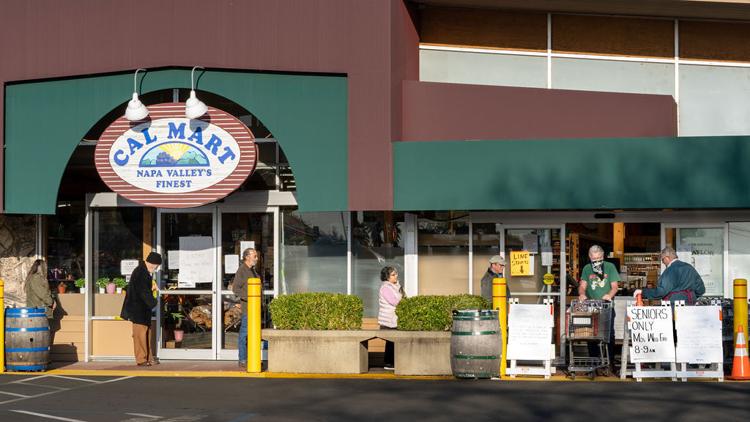 Calistoga Farmers Market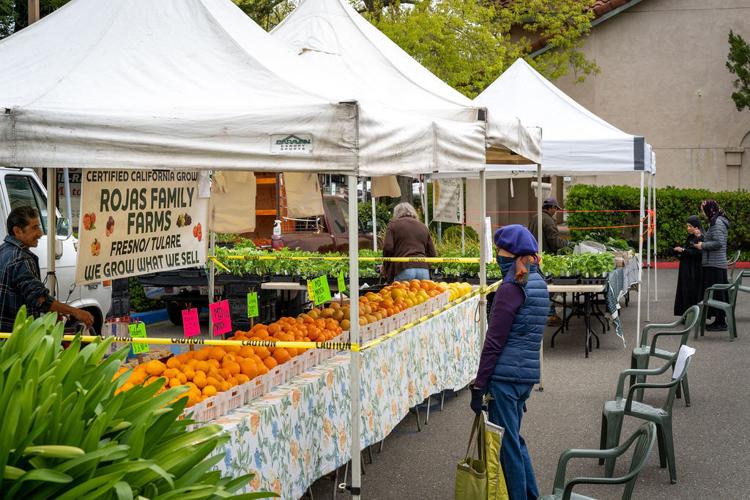 Calistoga Farmers Market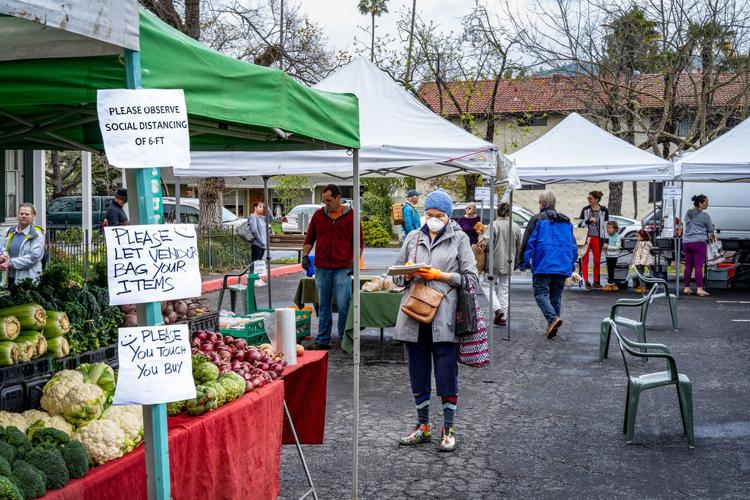 Calistoga Farmers Market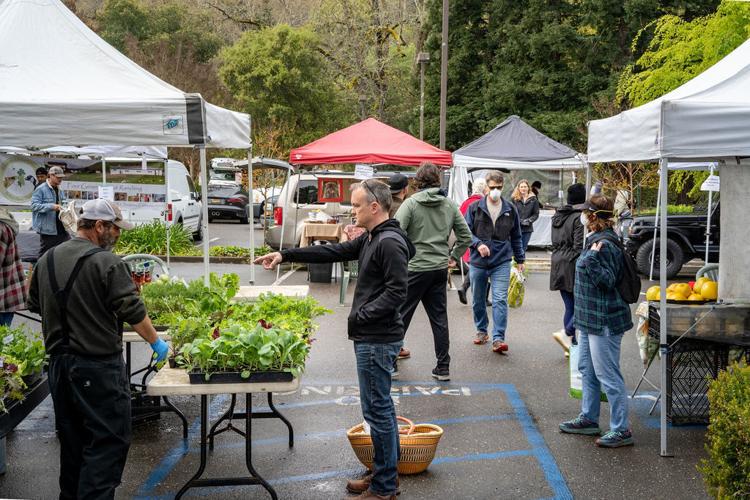 Calistoga Farmers Market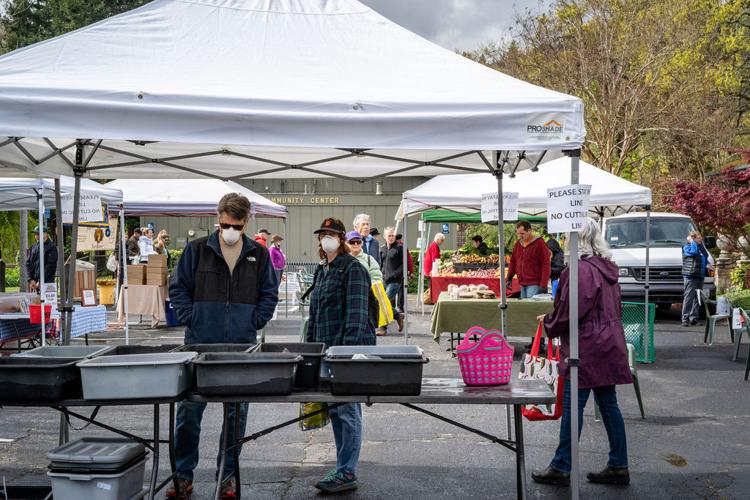 Calistoga Farmers Market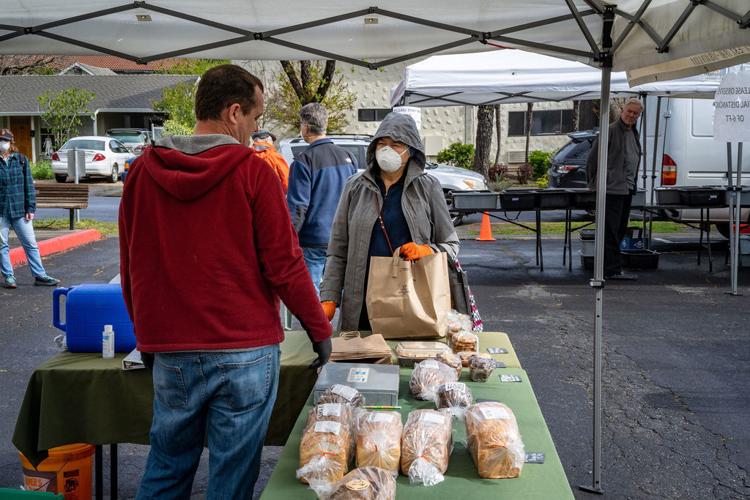 Calistoga Farmers Market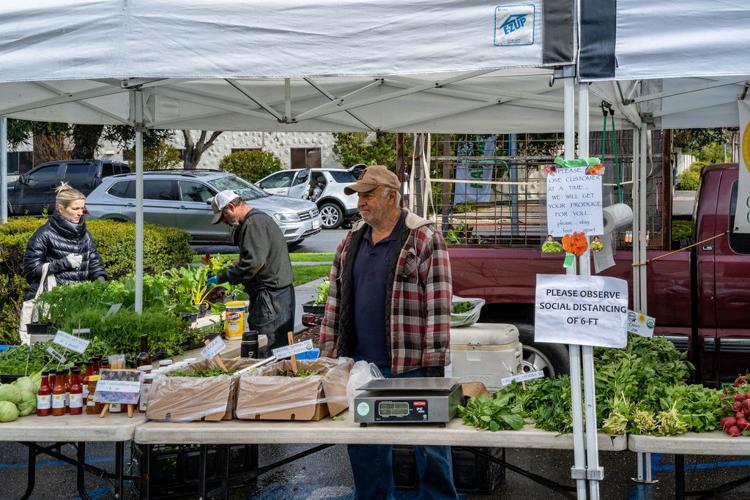 Calistoga Farmers Market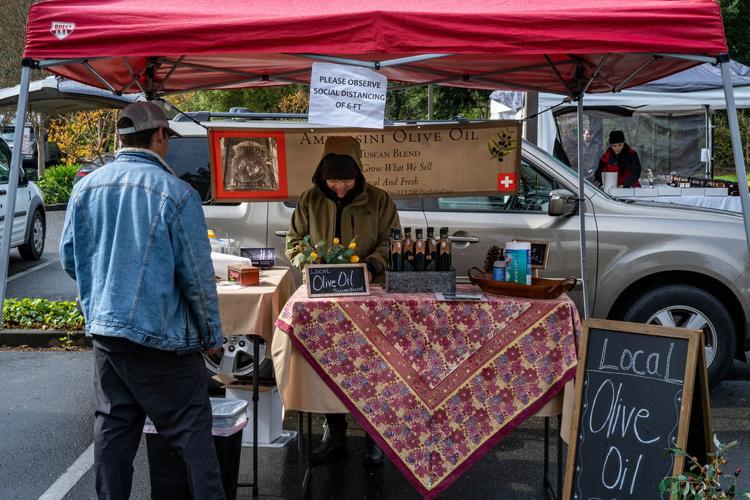 Calistoga Farmers Market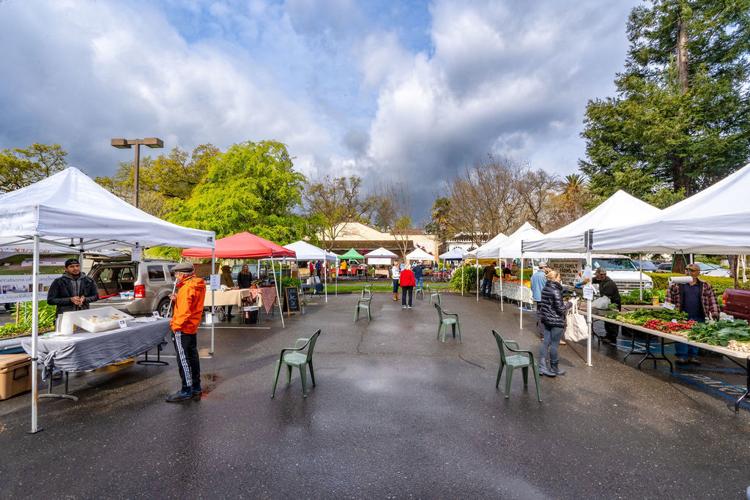 Easter Bunny tours Napa neighborhoods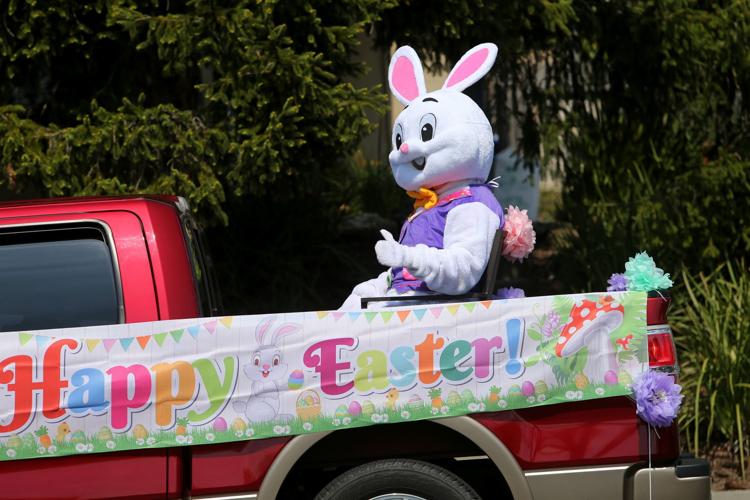 Whole Foods line, April 11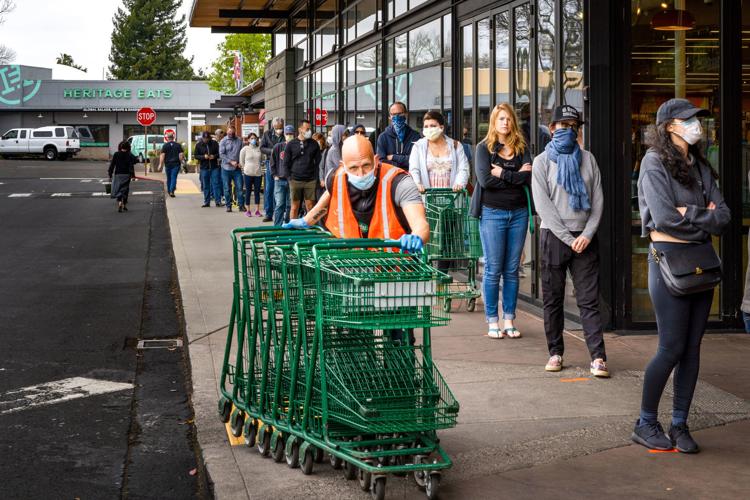 Grab-and-go school lunches in Napa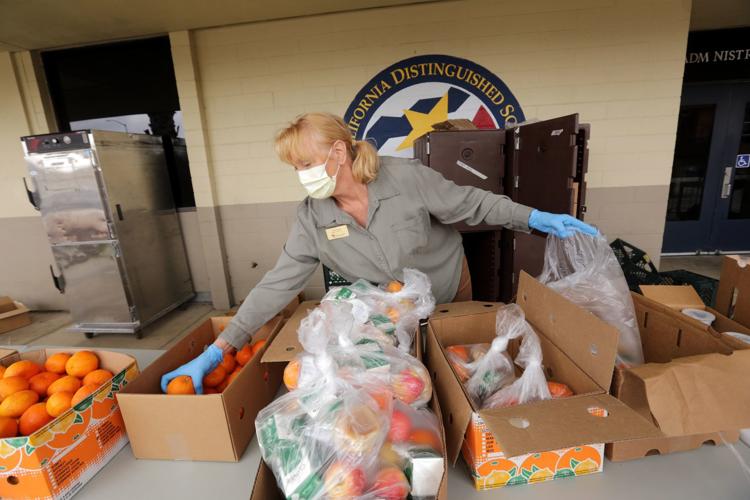 Grab-and-go school lunches in Napa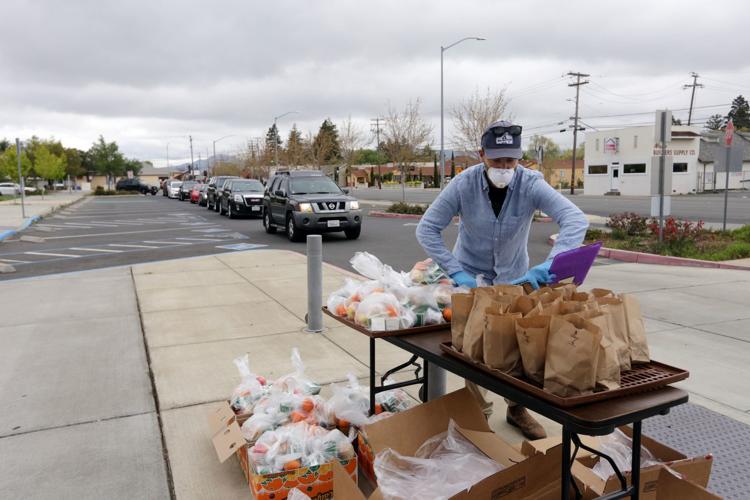 Grab-and-go school lunches in Napa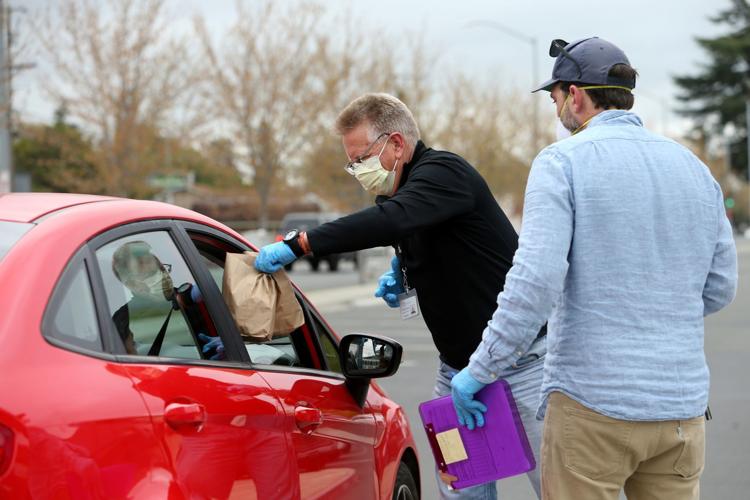 Grab-and-go school lunches in Napa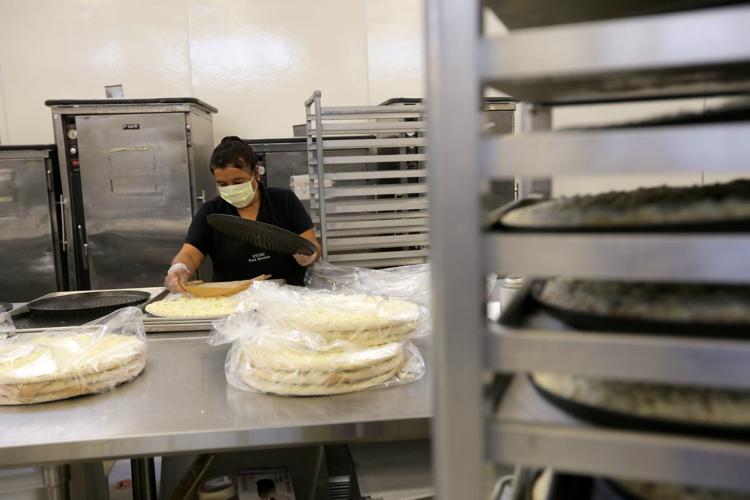 Grab-and-go school lunches in Napa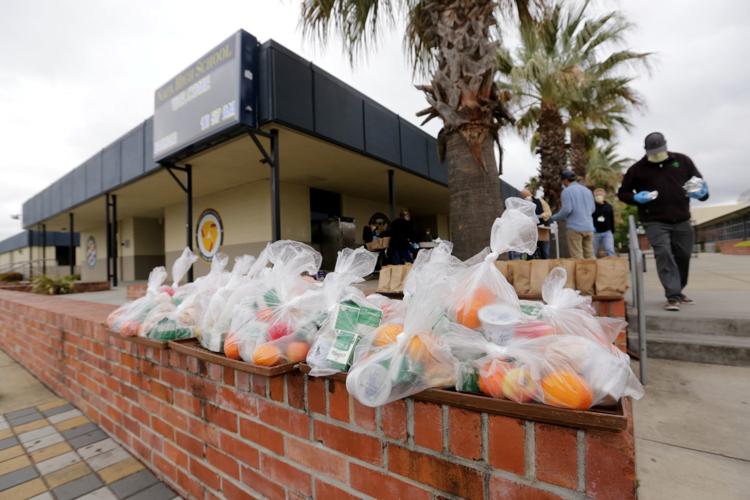 Sign of the times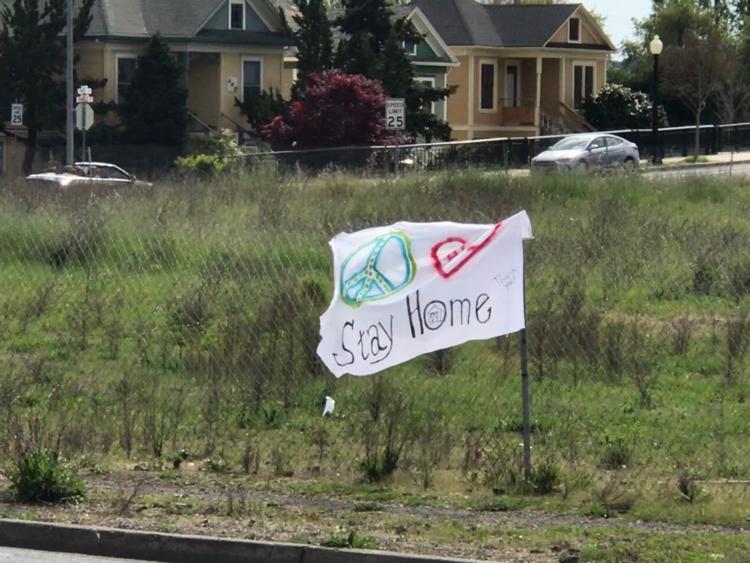 Sign of the times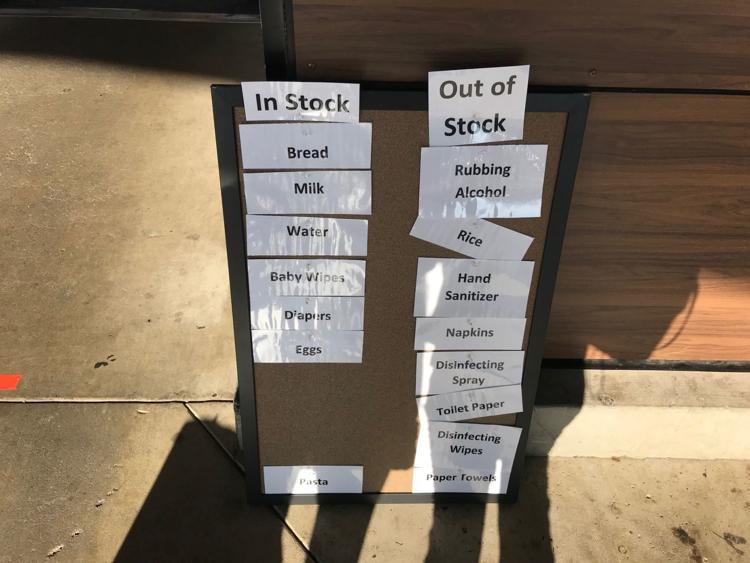 Napa's drive up clinic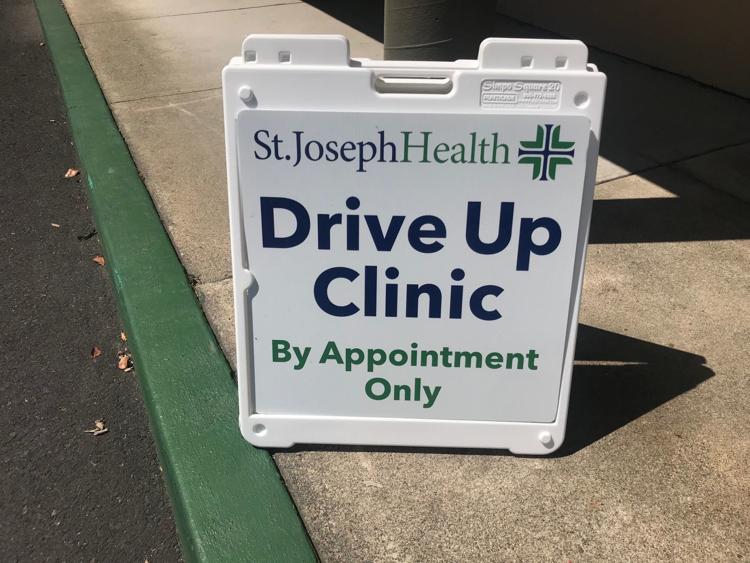 Taking a sample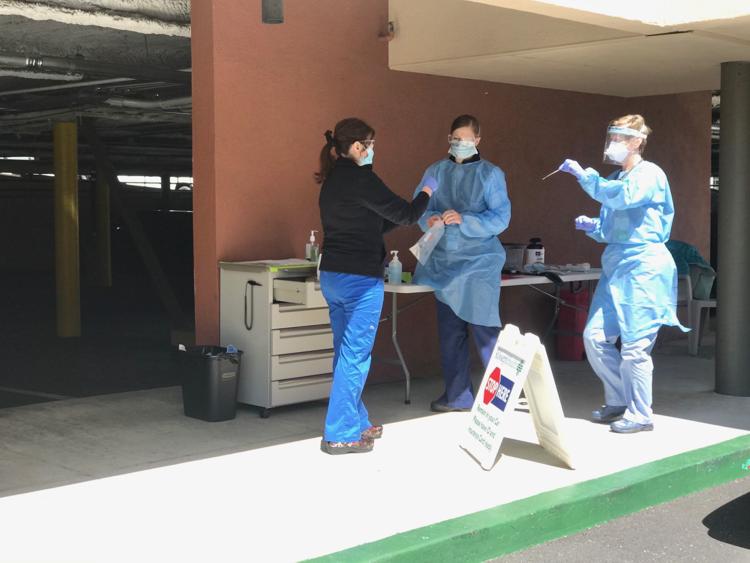 Nicole Landis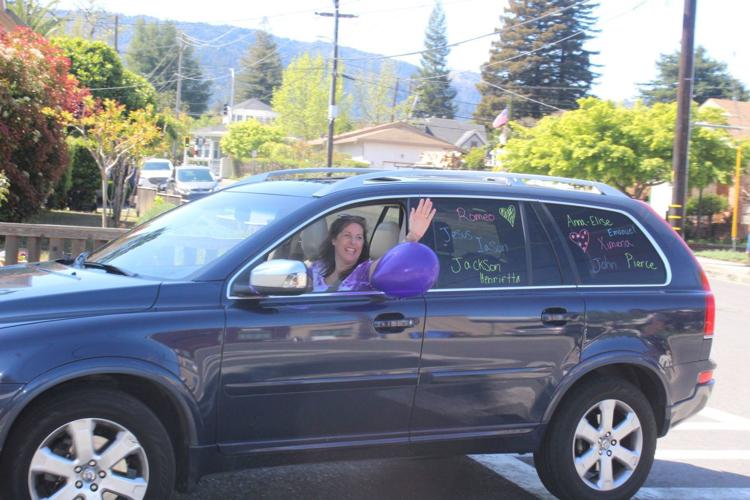 Napa Premium Outlets during the coronavirus epidemic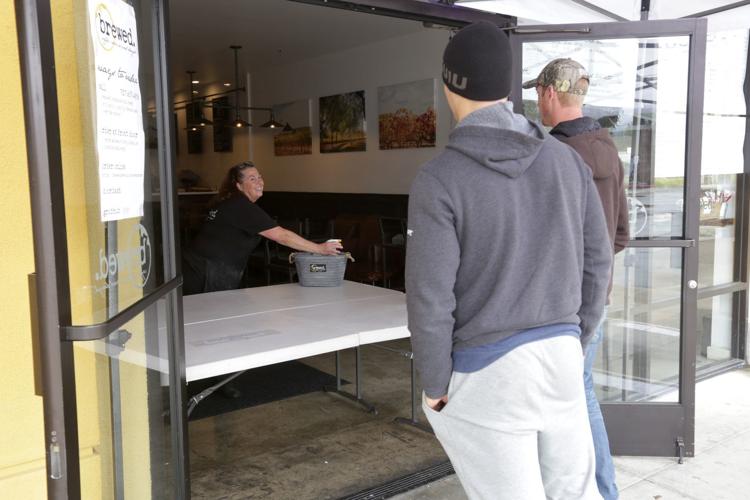 Making face shields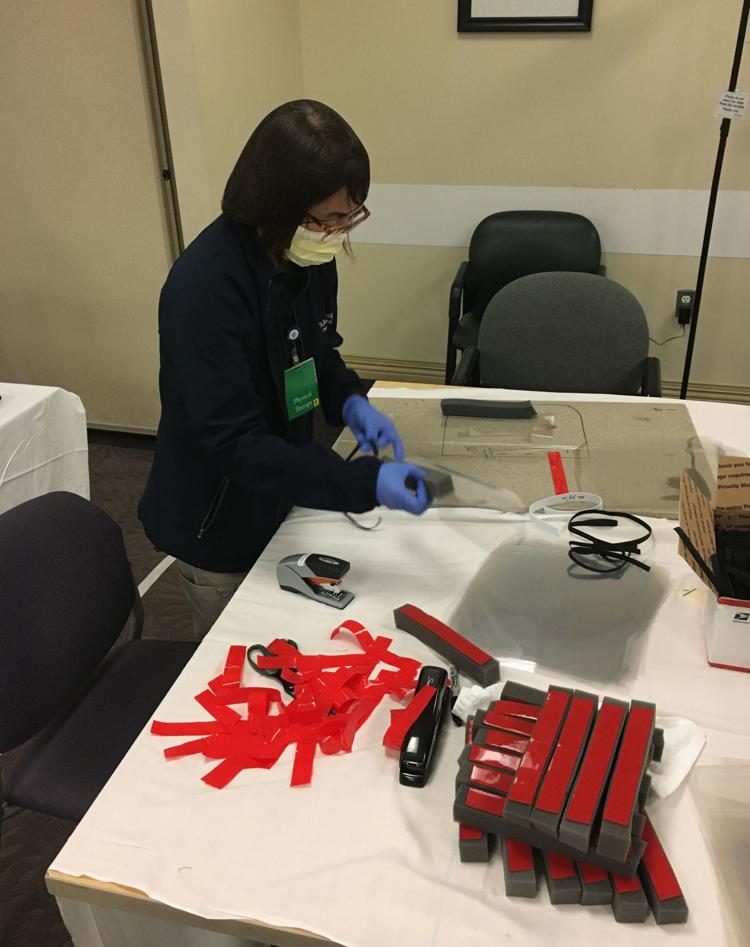 Face shields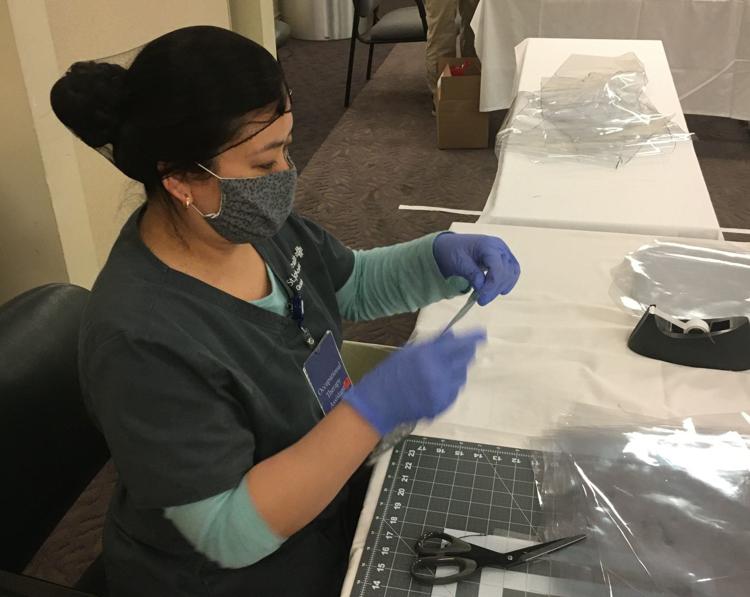 Free Meal Friday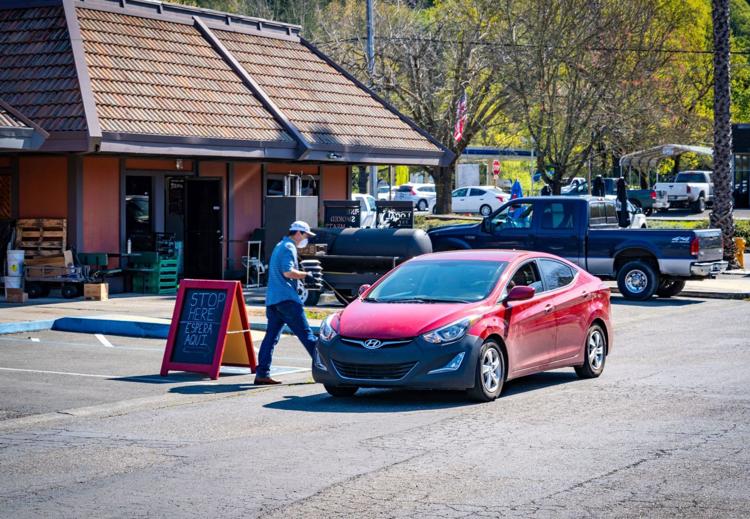 Free Meal Friday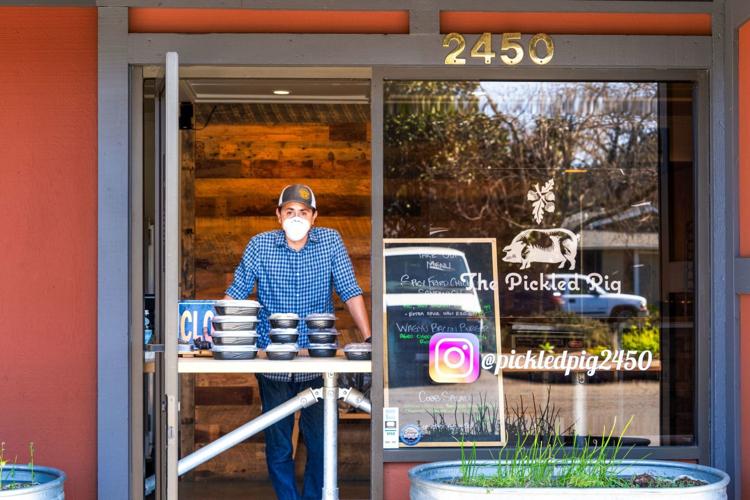 Social distancing signs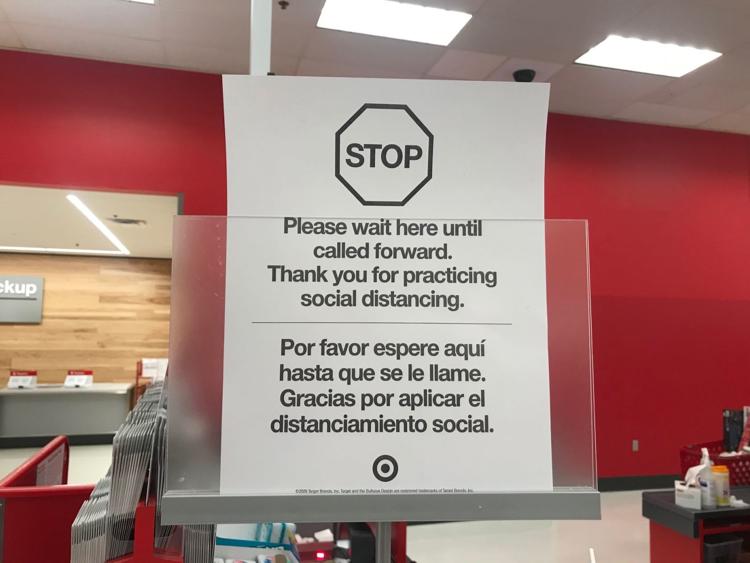 Social distancing signs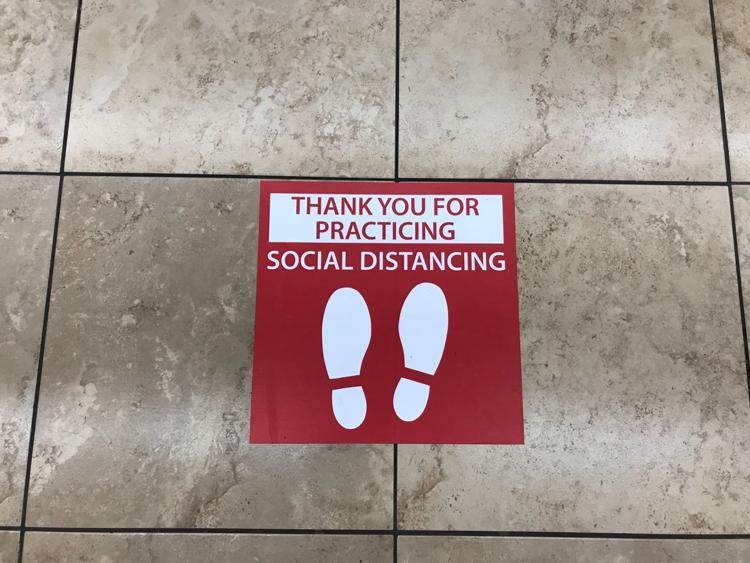 Bread delivery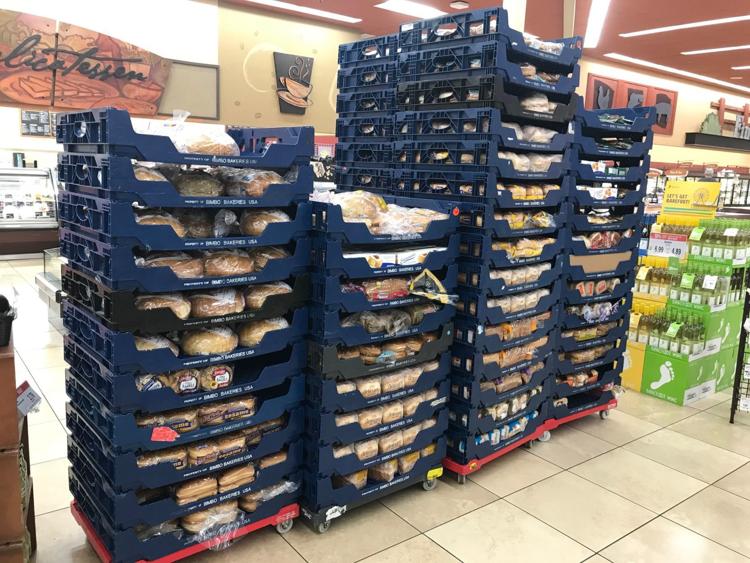 Dr. Manjappa at Queen of the Valley Medical Center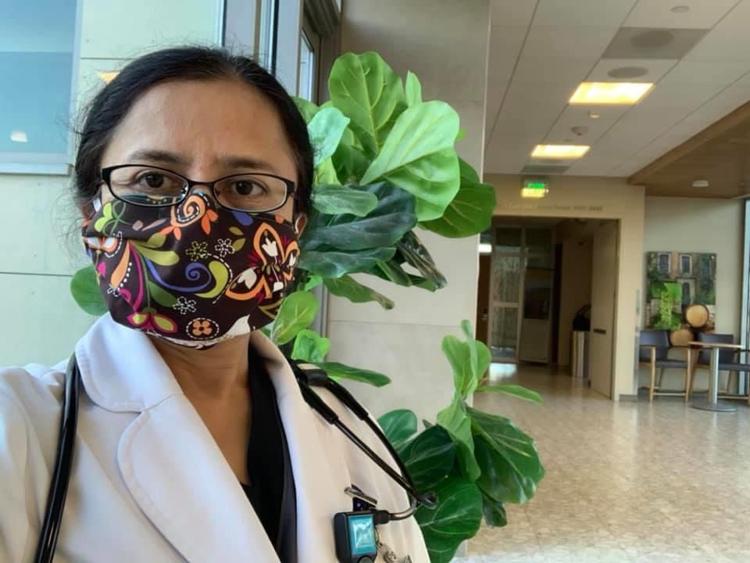 Bear on fence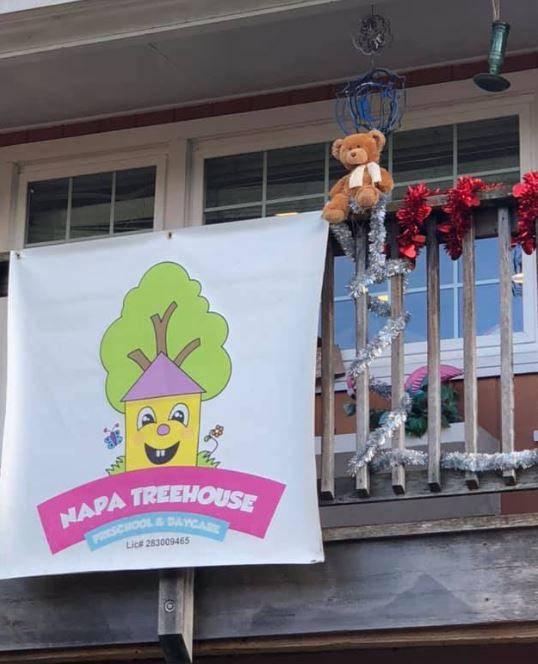 Bear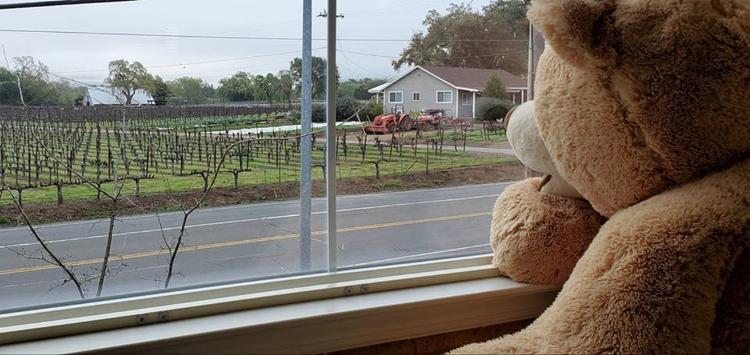 Dr. Adhye and Janice Peters RN
Napa police department employees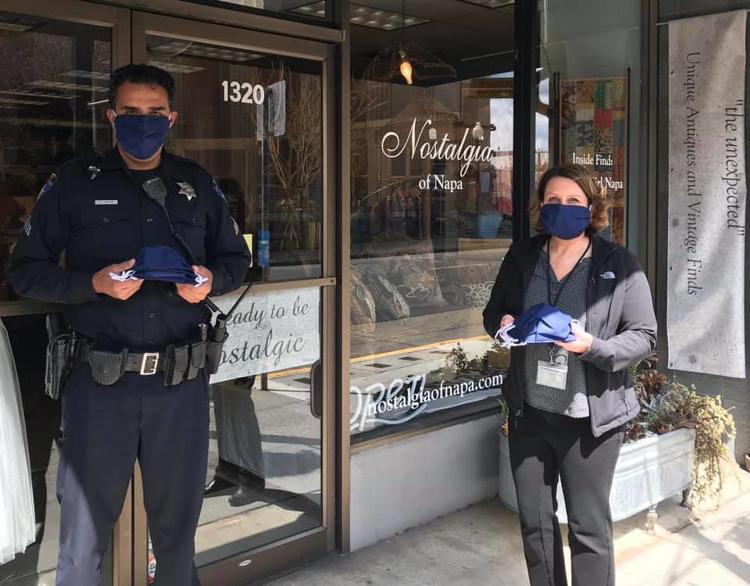 Andrea D. Hoogendoorn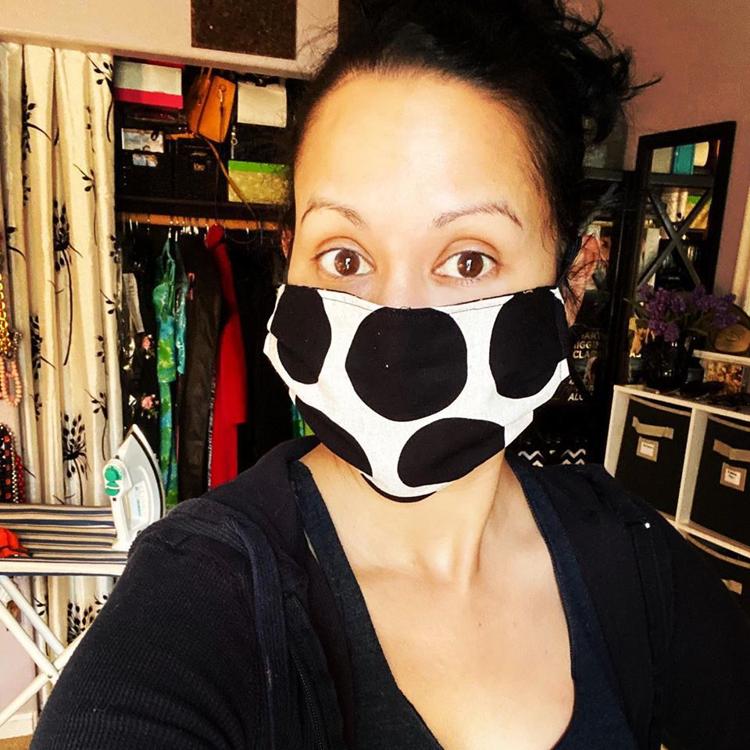 Hanh Ho Egan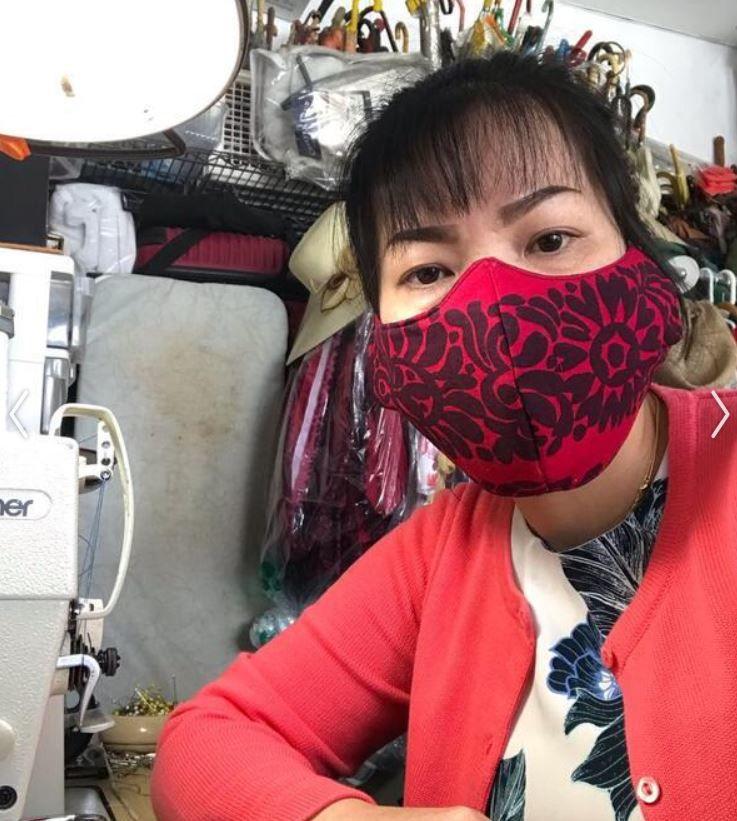 Matthew Blach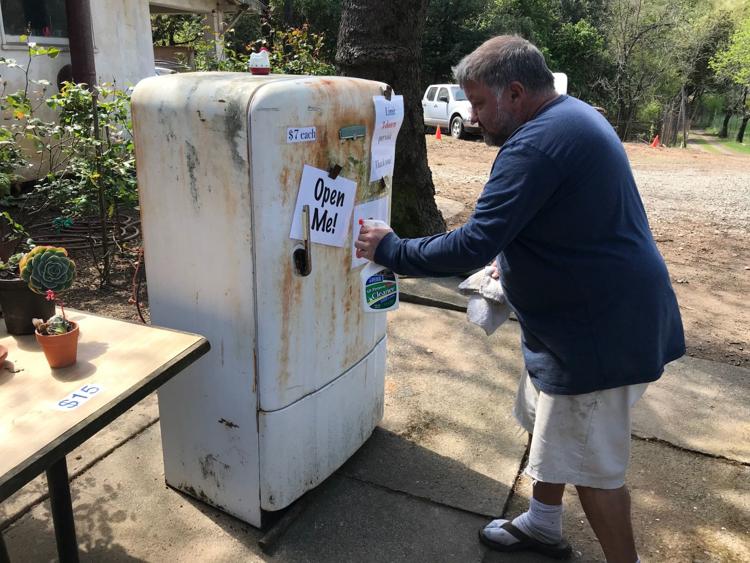 American Canyon park sign, social distancing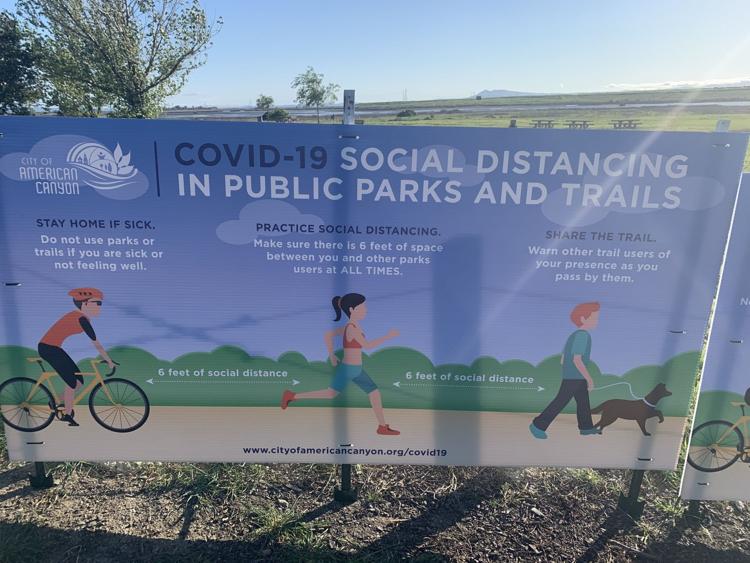 Cal Mart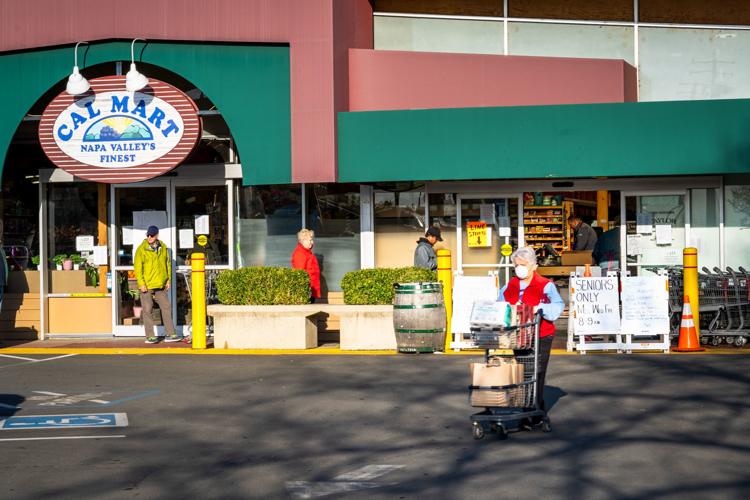 Calistoga take-out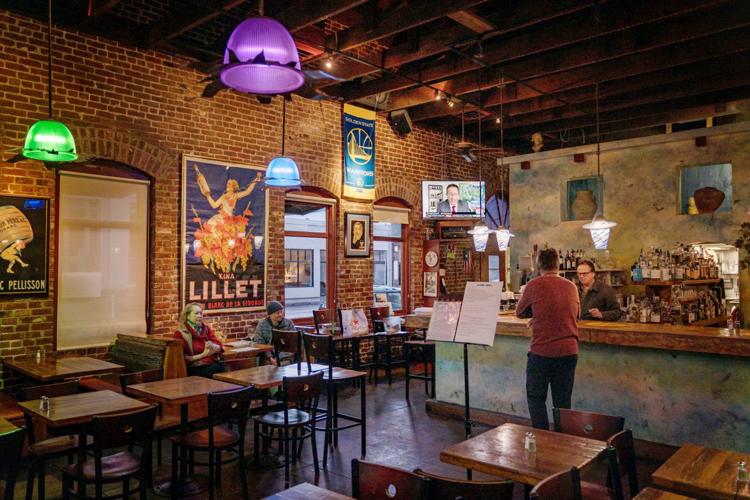 Calistoga take-out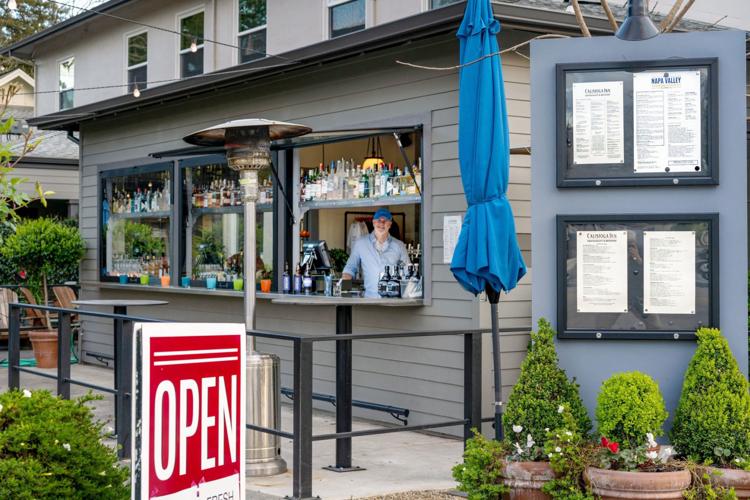 Calistoga take-out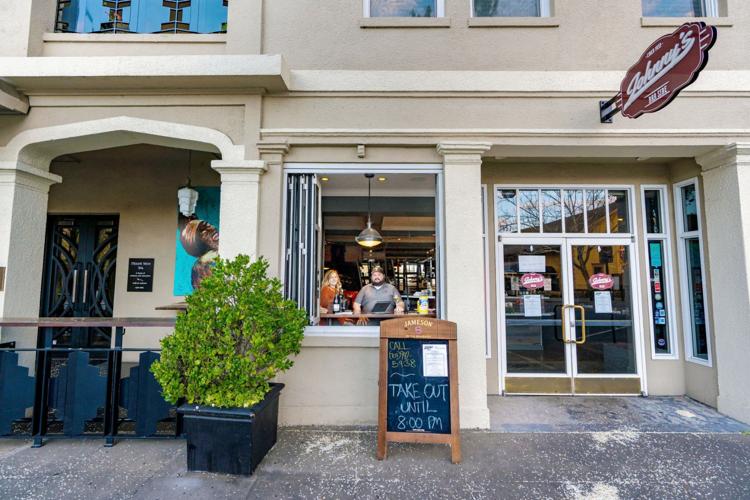 Calistoga take-out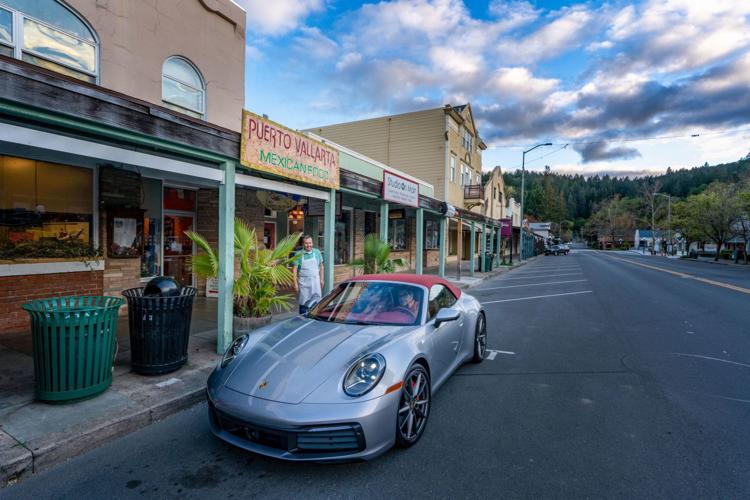 Calistoga take-out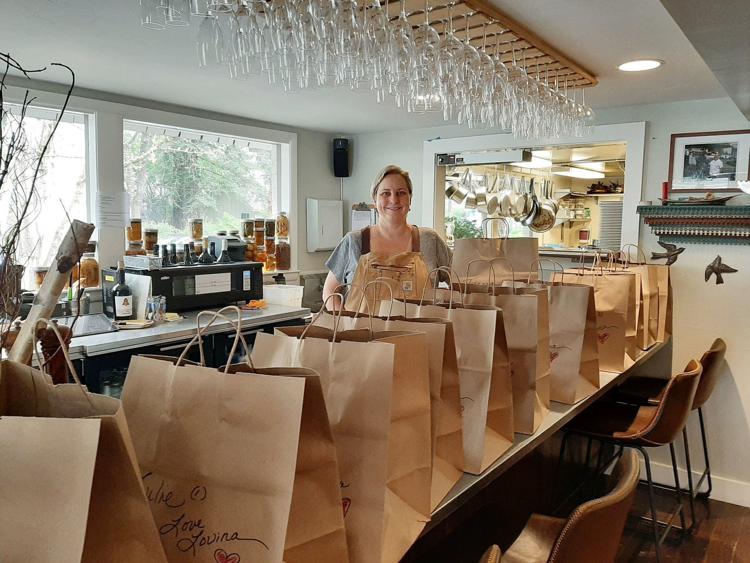 Food pick up signs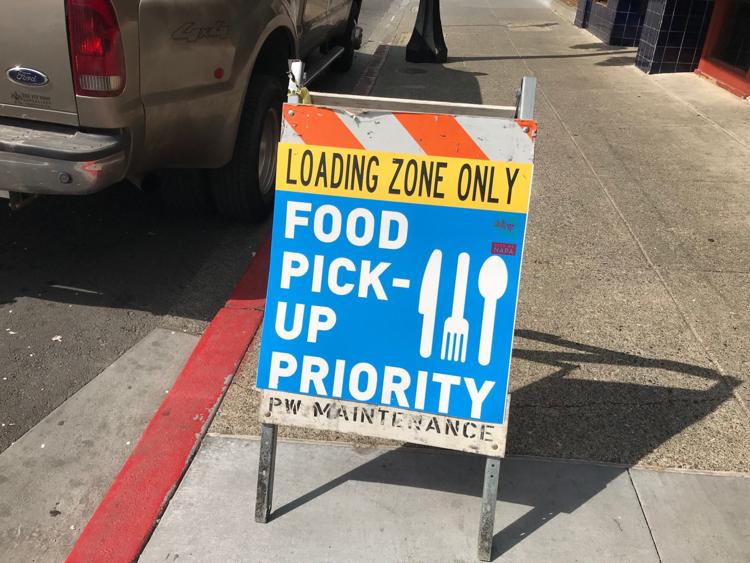 VNV welcome center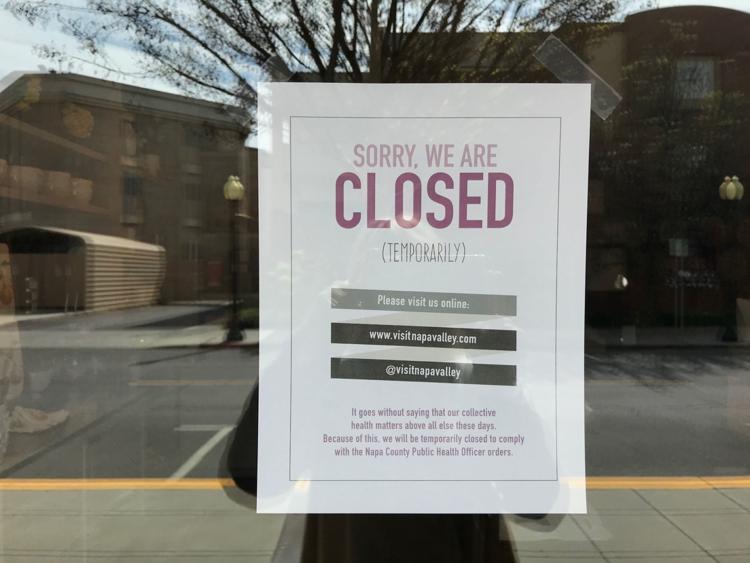 Main Street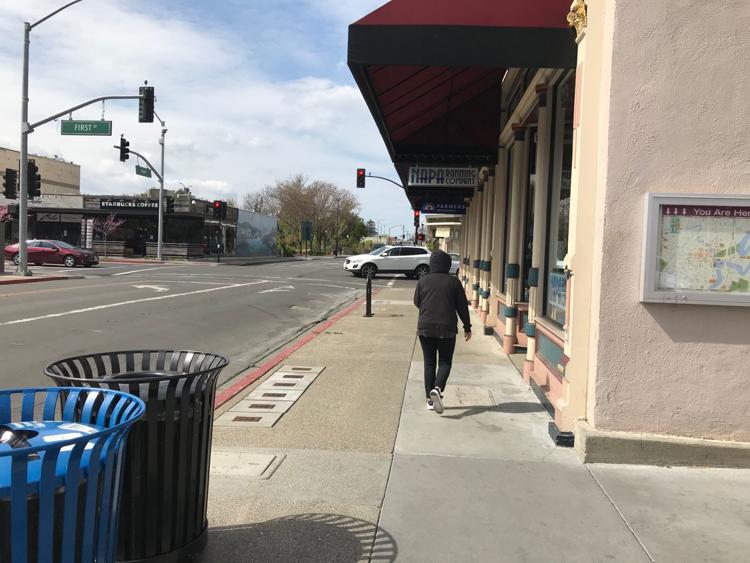 Empty Kohl's parking lot
Napa Running Co.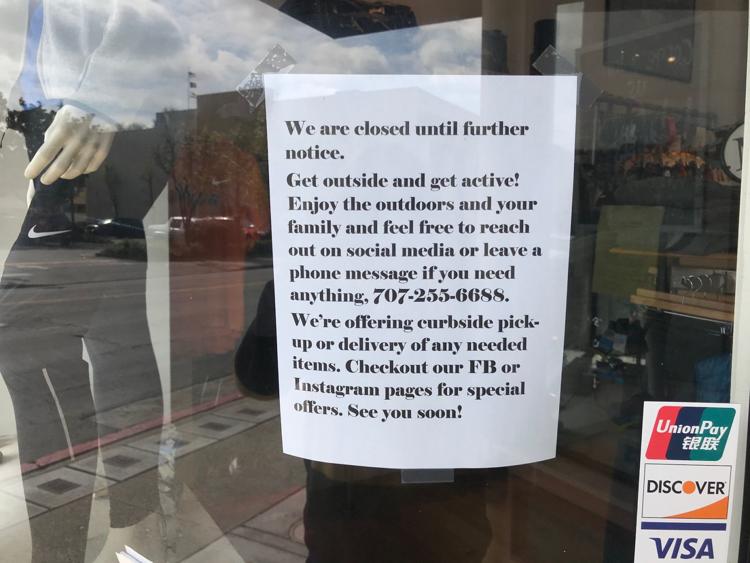 Bread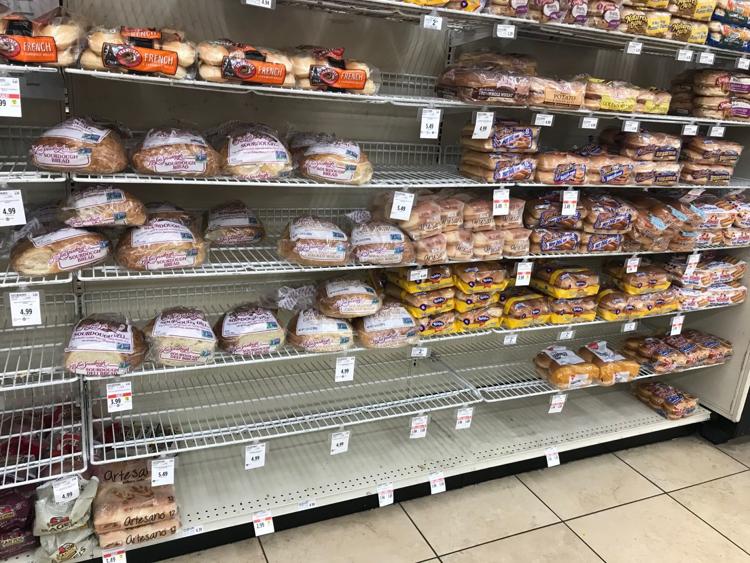 Cleaning at the check out station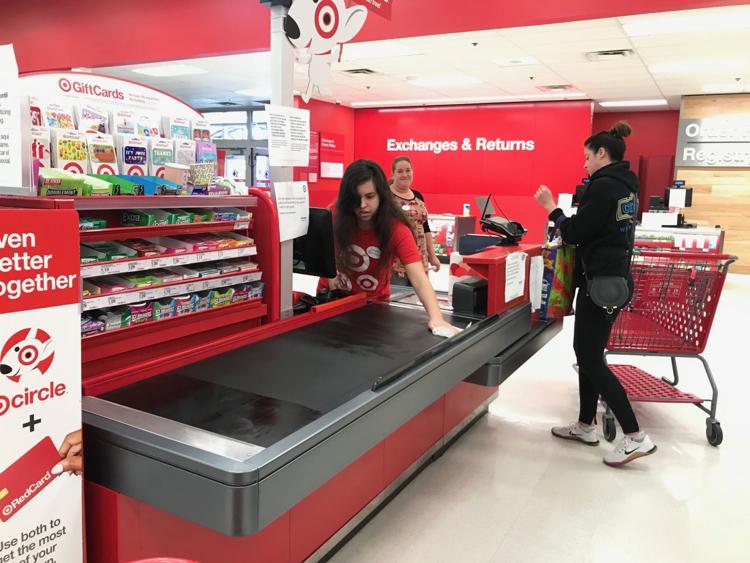 Restocking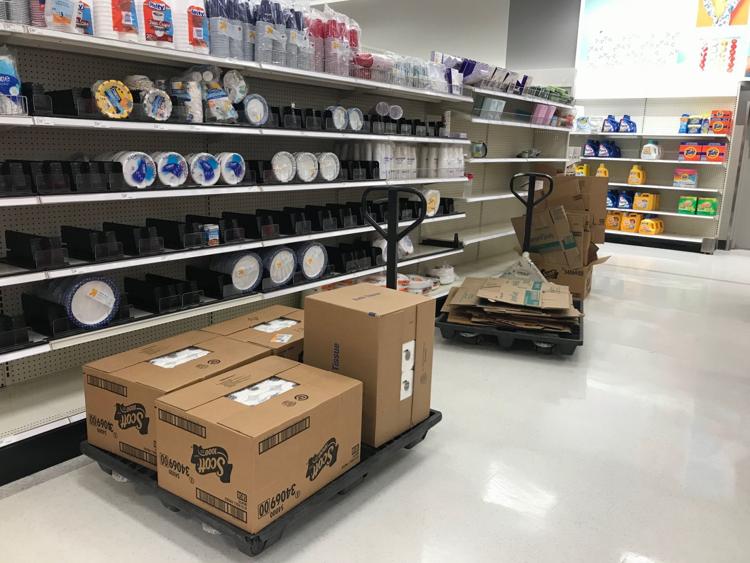 Toilet paper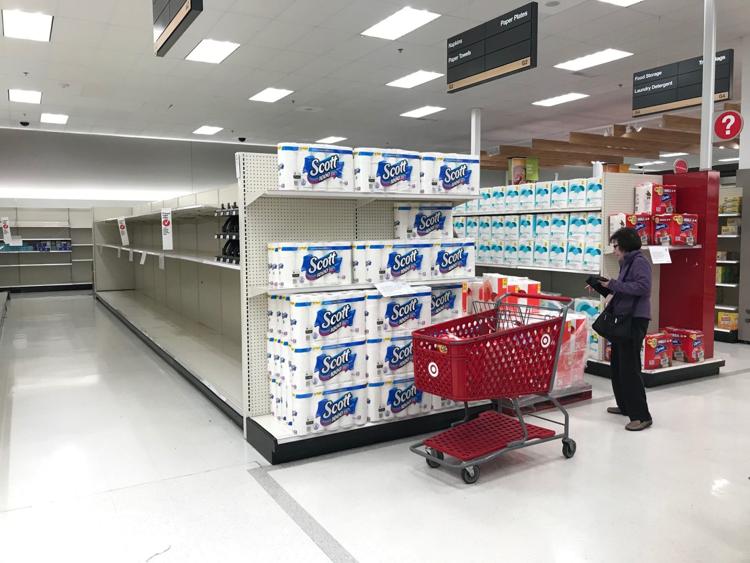 Toilet paper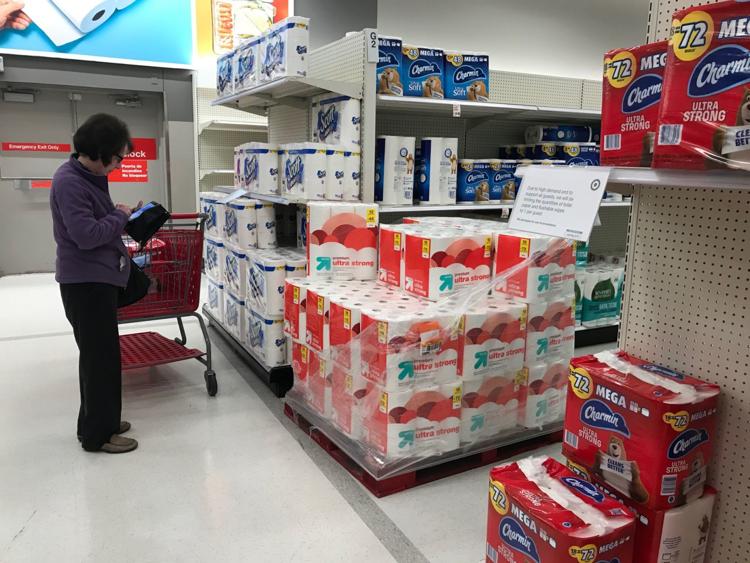 More wipes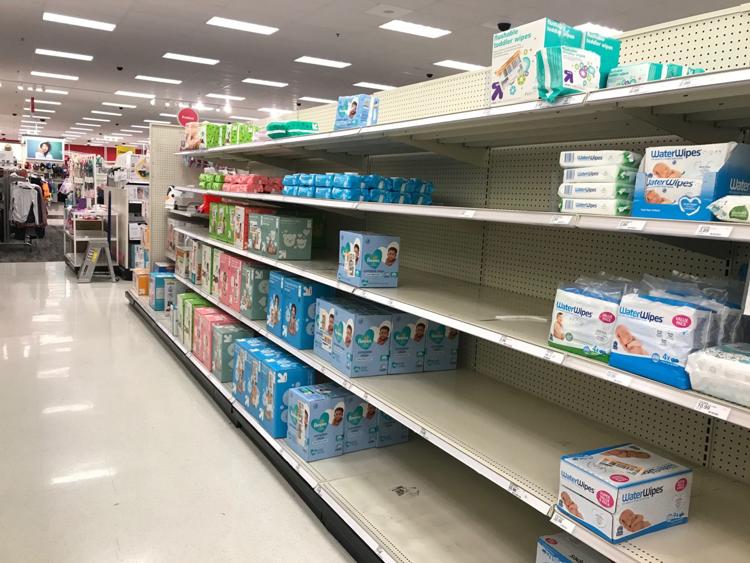 Restocking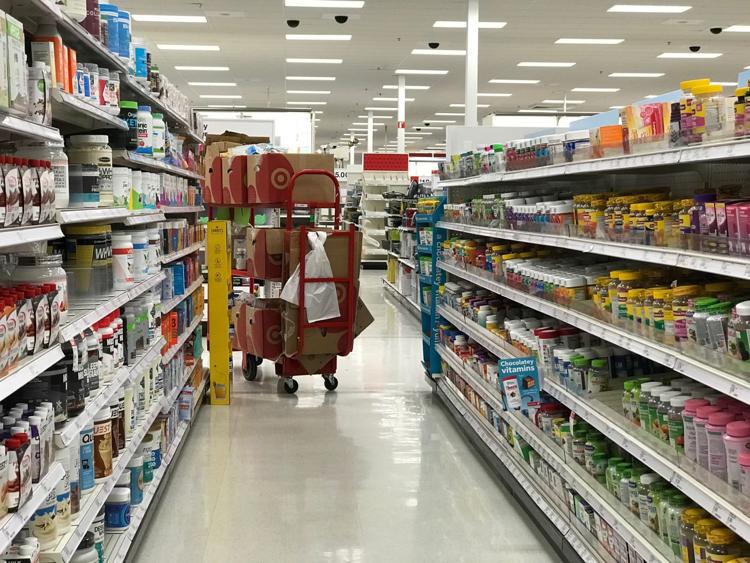 Disinfectant wipes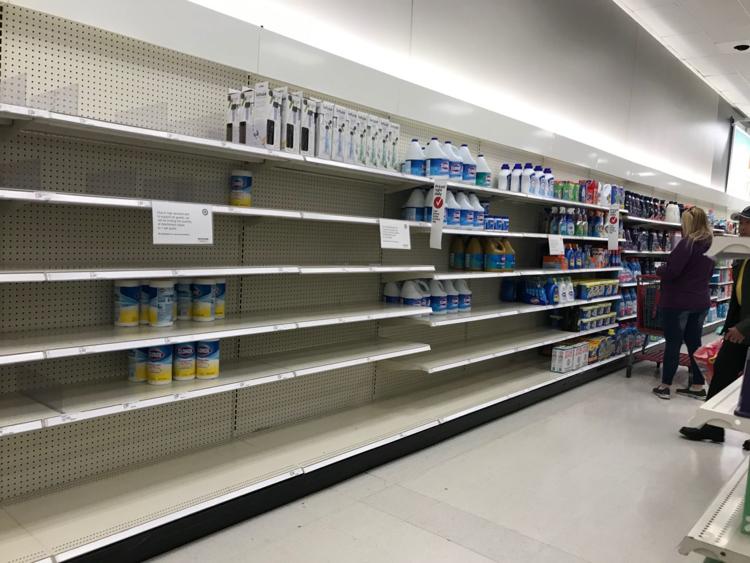 Raley's eggs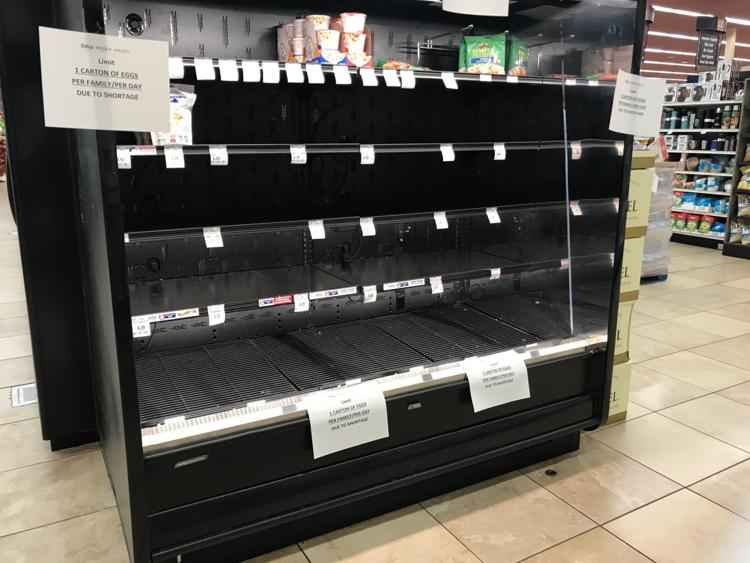 Produce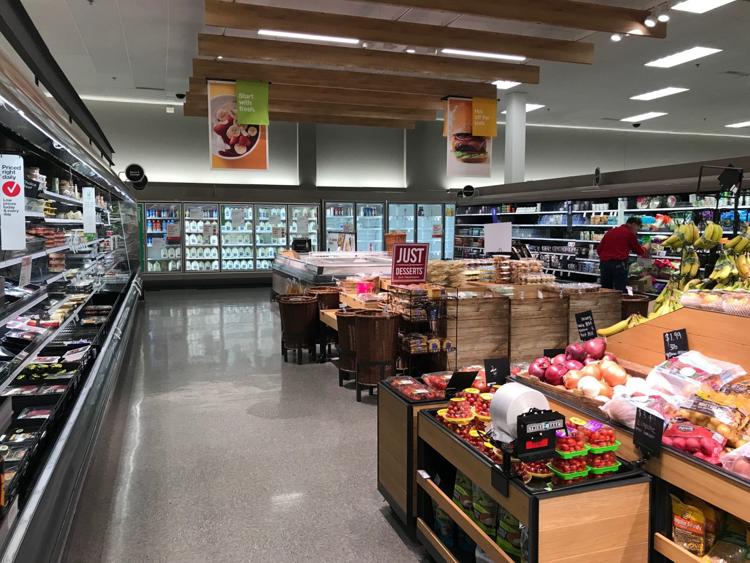 Restocking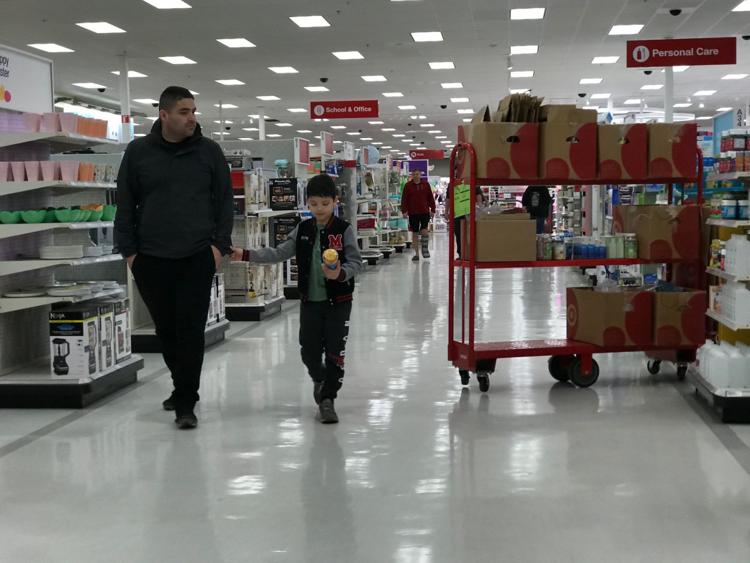 Raley's barriers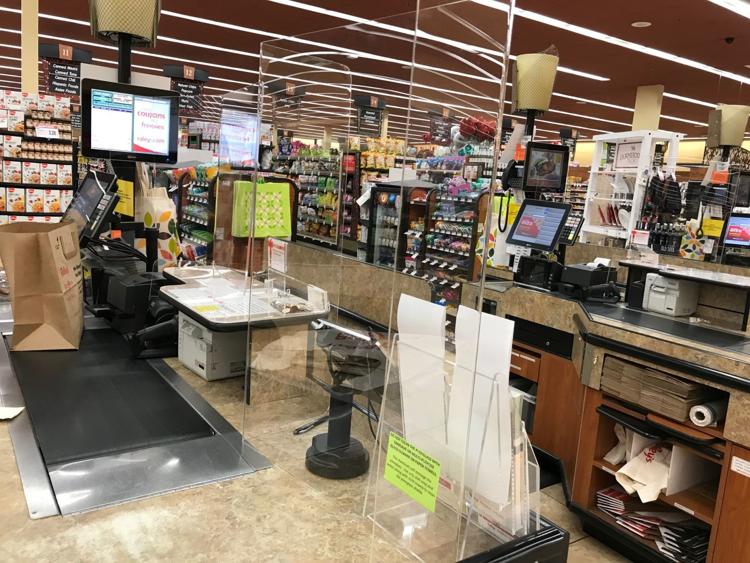 Raley's bulk foods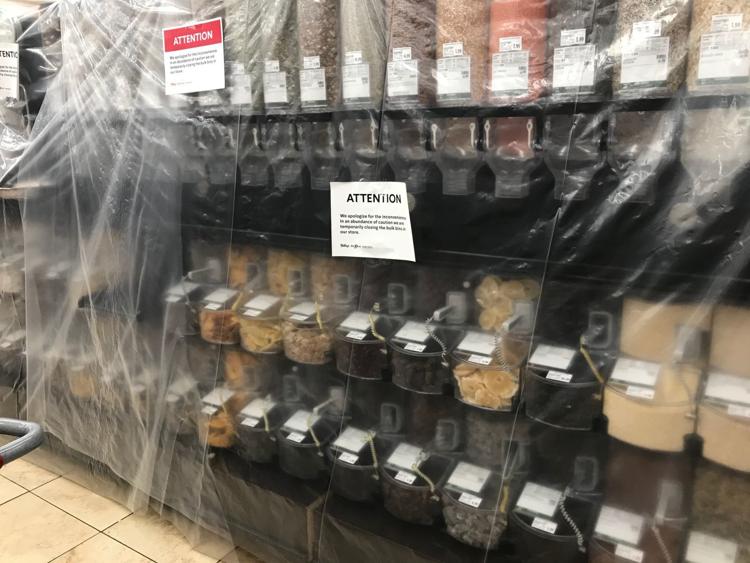 Water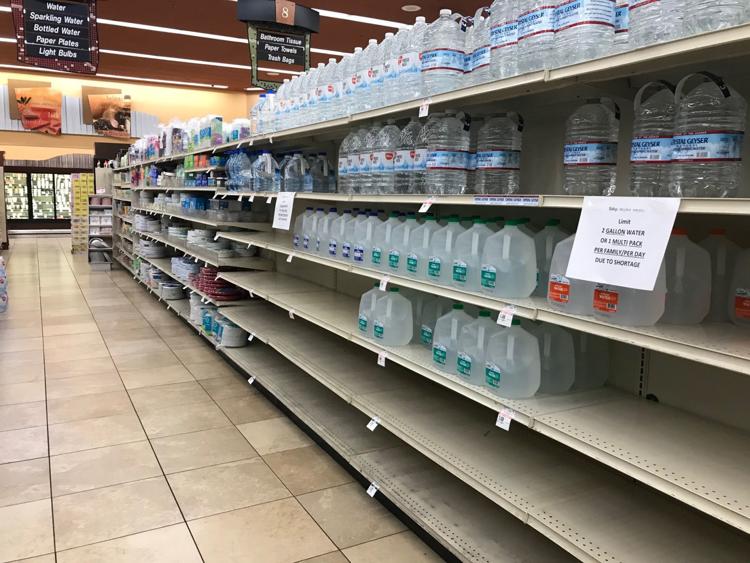 Raley's check out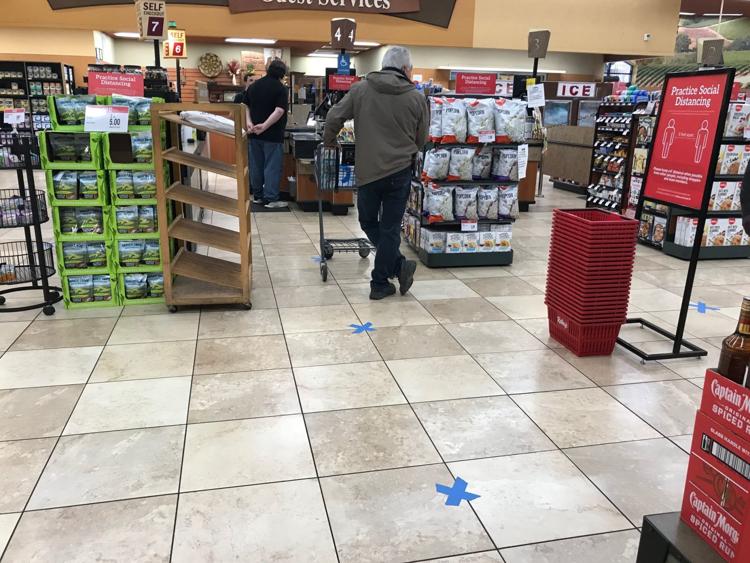 Raley's signs
Squeeze Inn Hamburgers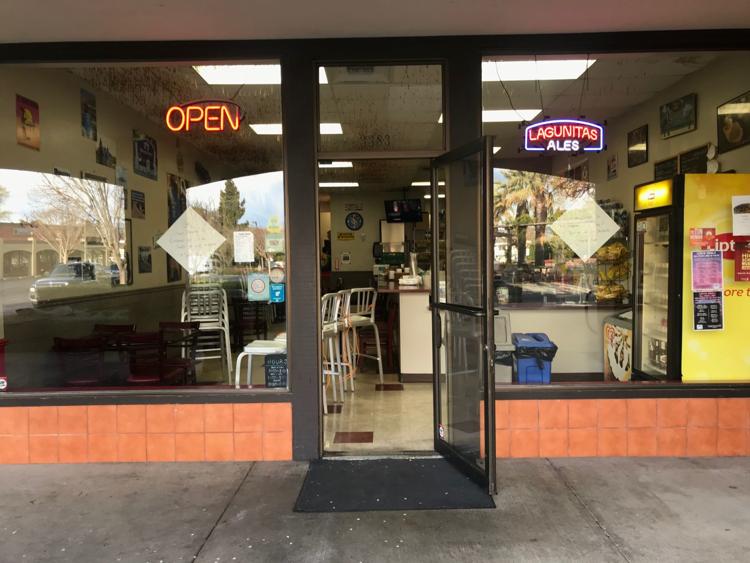 The parking lot at Redwood Plaza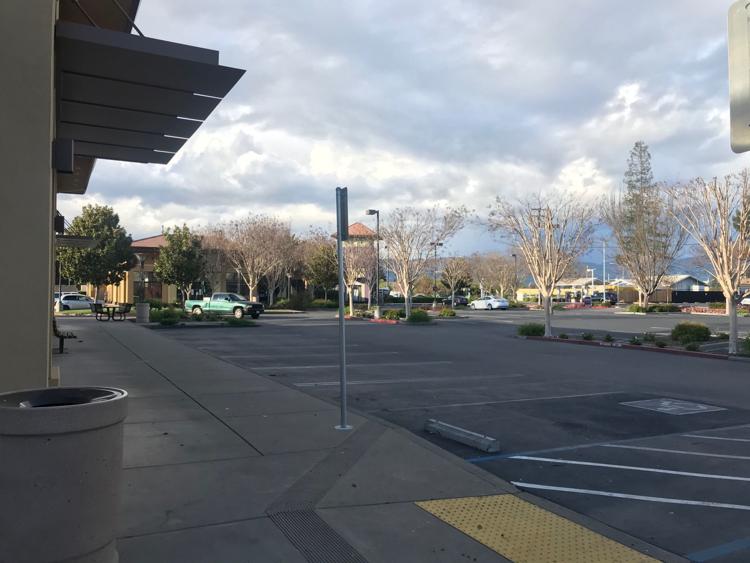 Demand increases for Napa food relief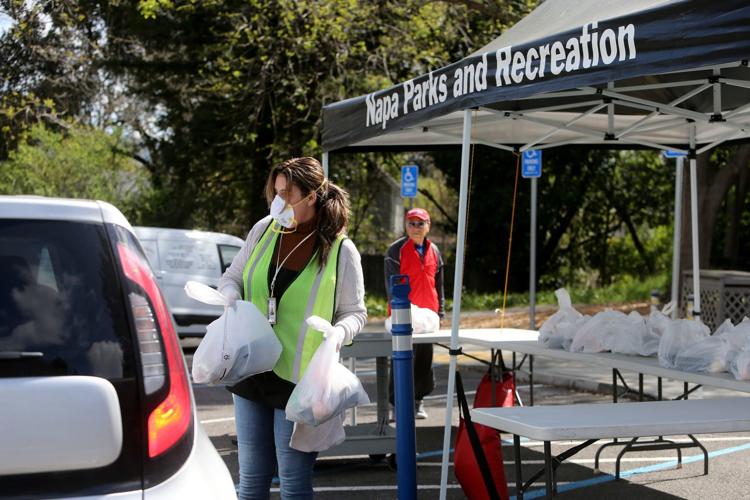 St. Helena Safeway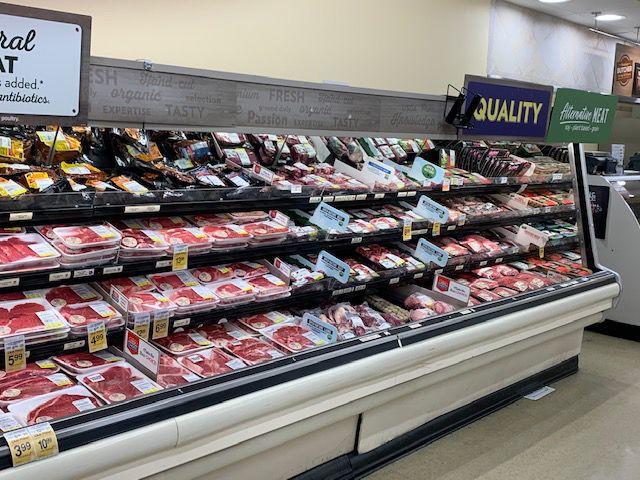 St. Helena Safeway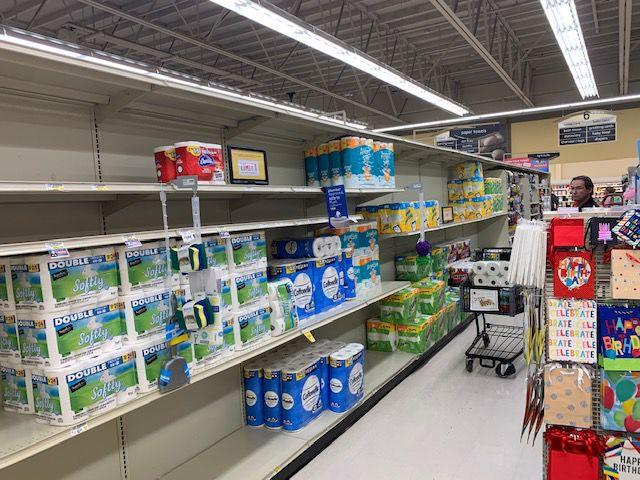 Napa Target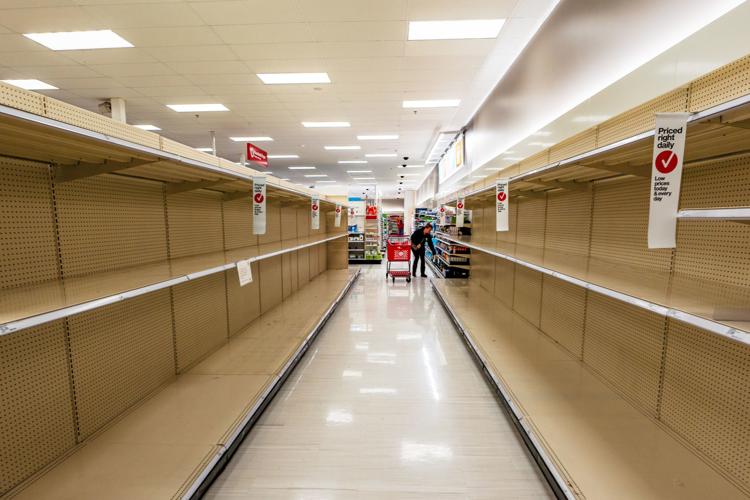 Ciccio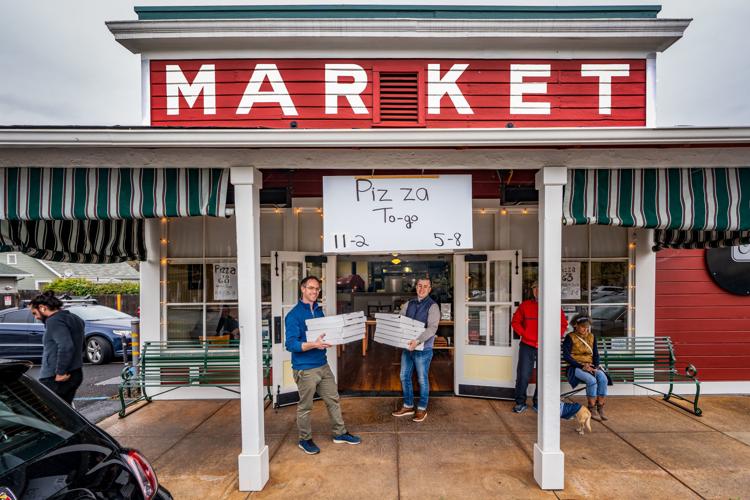 Safeway in St. Helena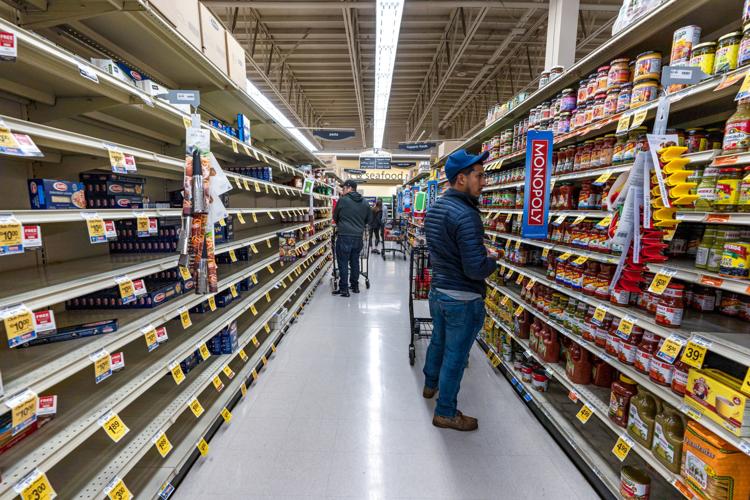 Milk at Raley's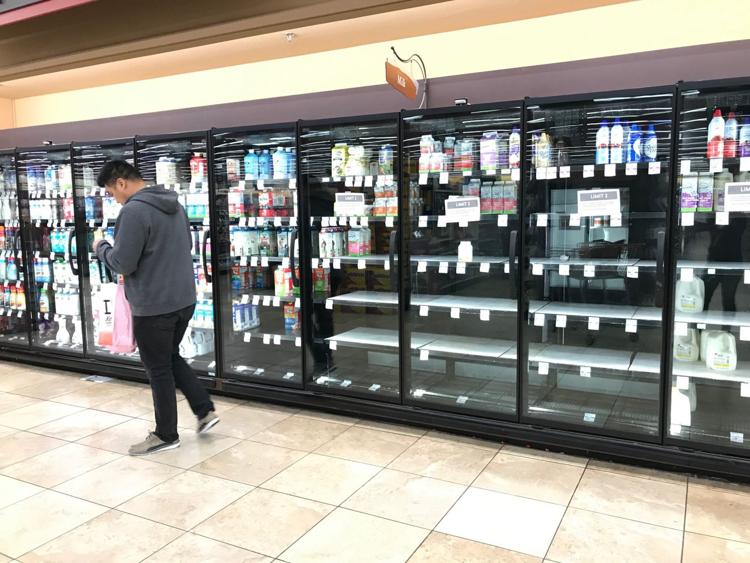 Umpqua bank
Target toilet paper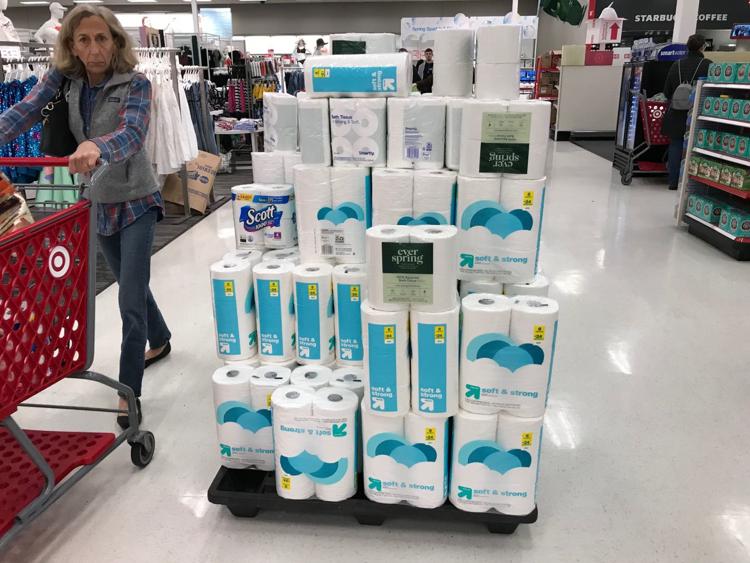 Bel Aire shoppers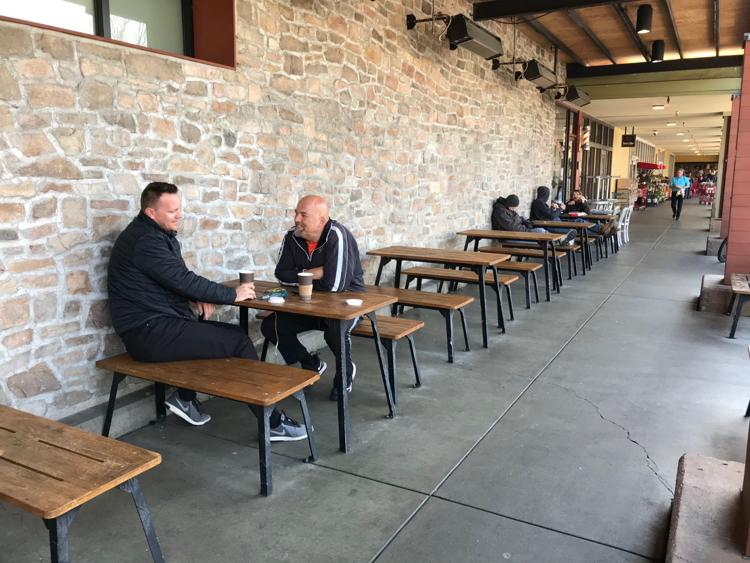 South Napa Target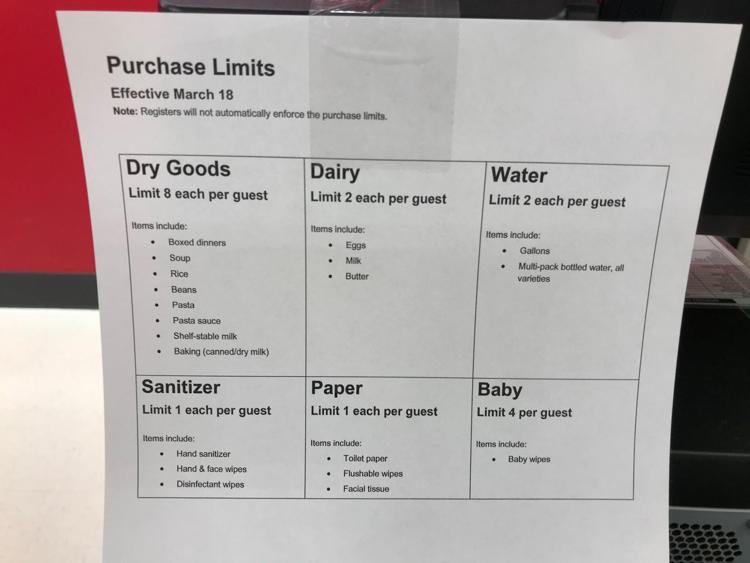 World Market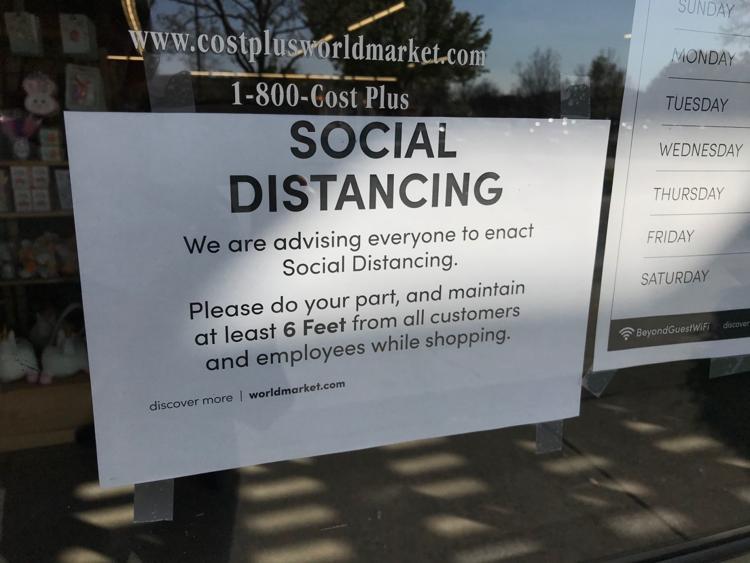 Napa Target shoppers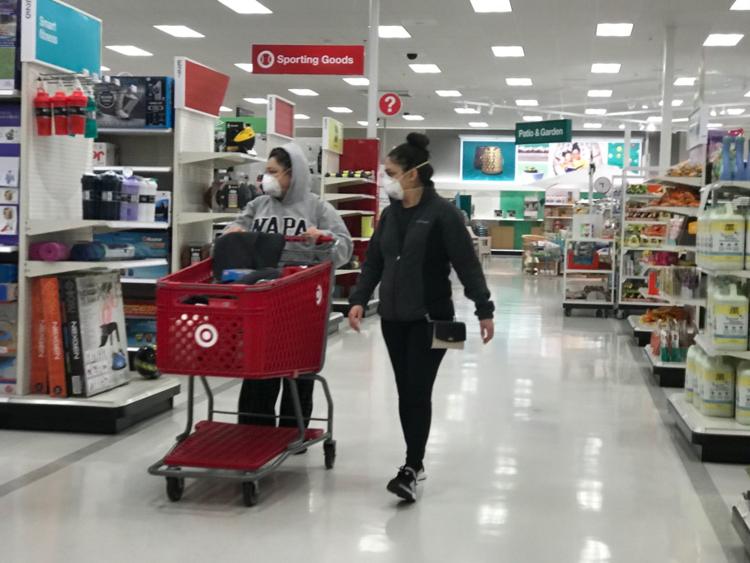 Trader Joe's line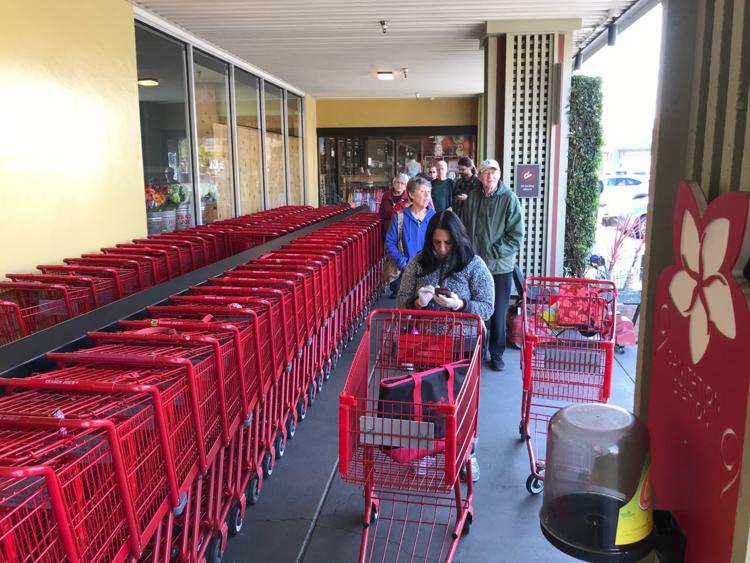 Bel Aire Plaza parking lot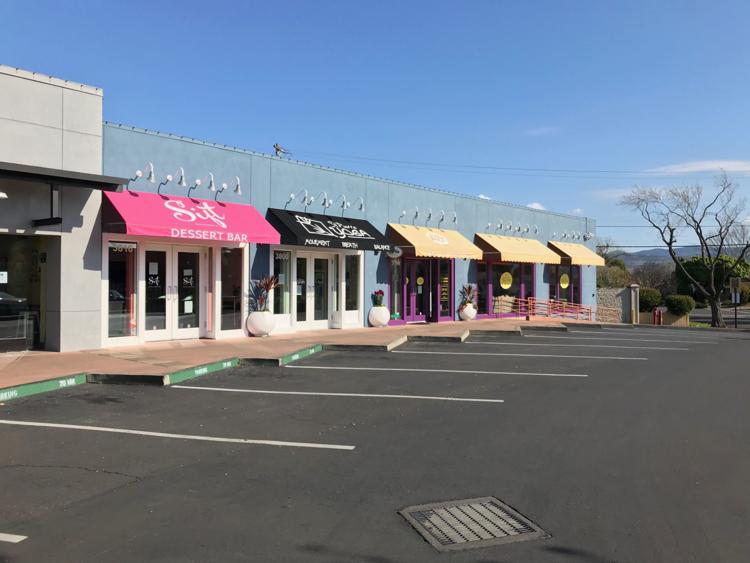 CalMart in Calistoga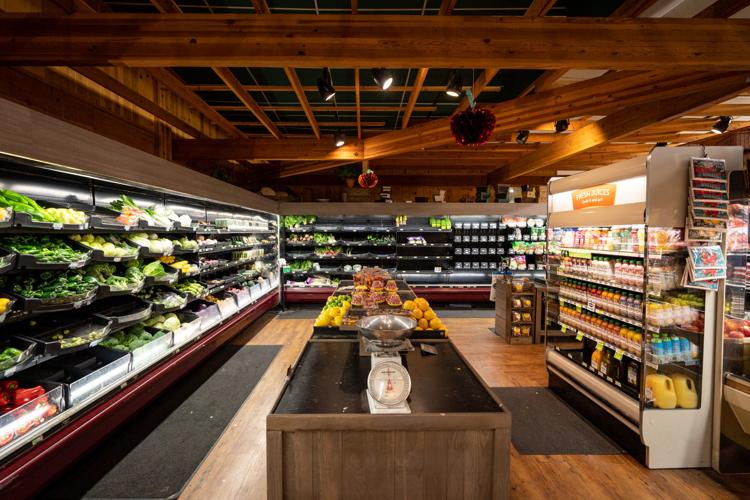 CalMart in Calistoga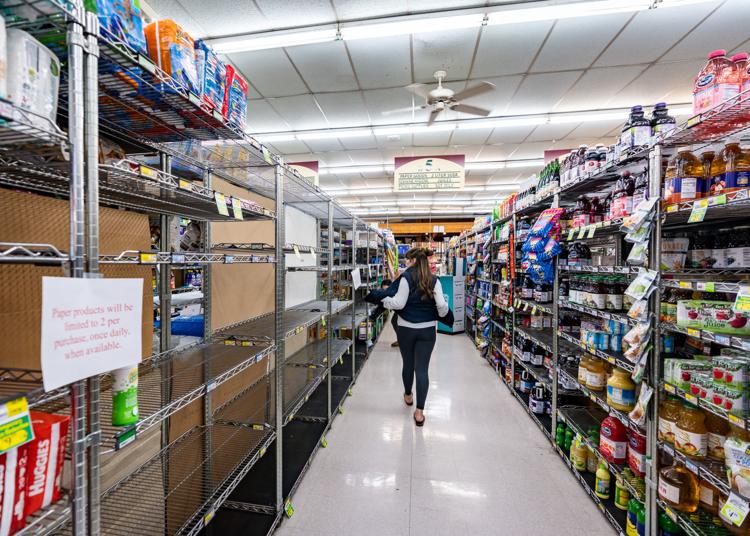 Whole Foods Napa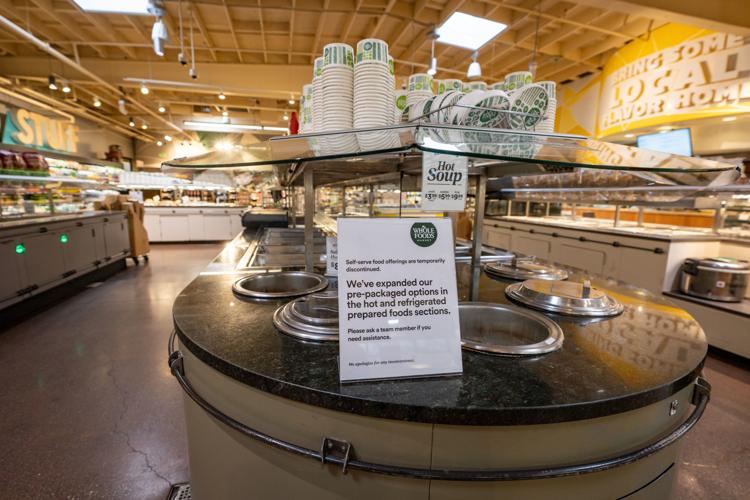 Outside Oxbow Public Market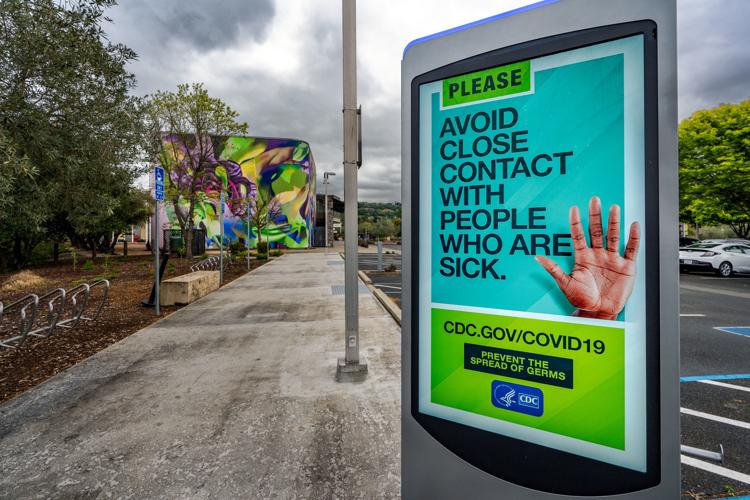 Inside the Oxbow Public Market on Wed. March 18.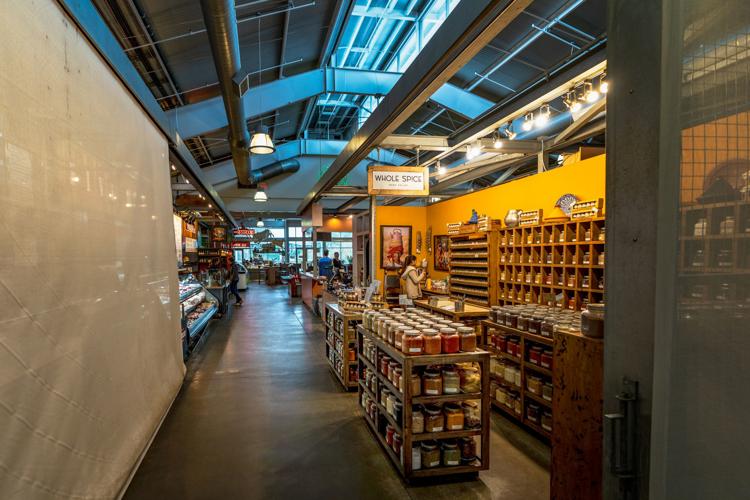 Inside the Oxbow Public Market on Wed. March 18.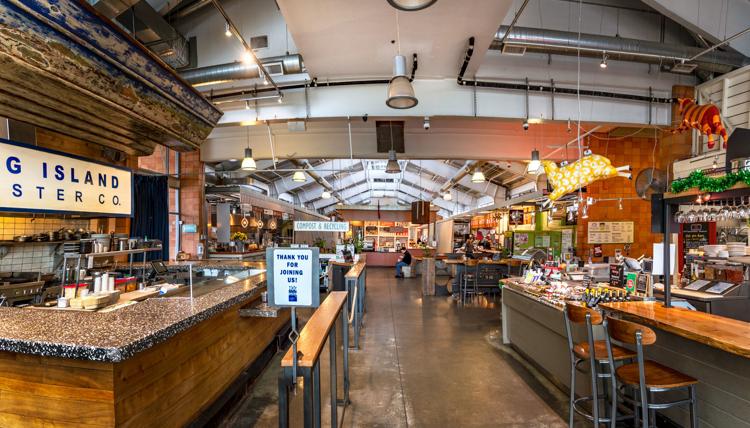 Lululemon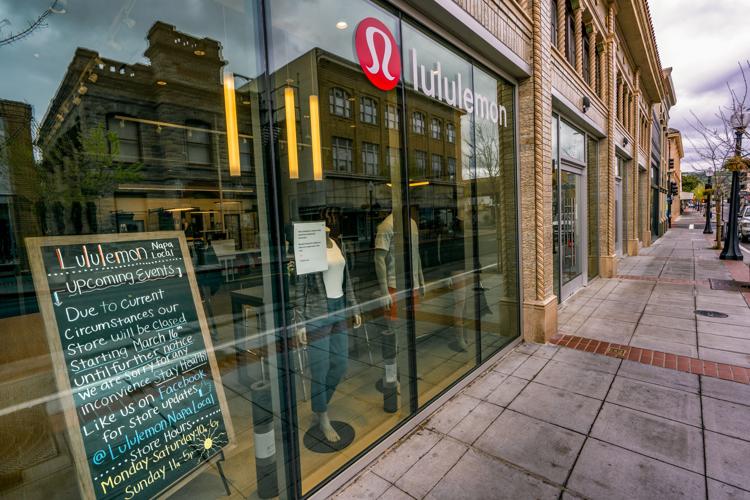 Oxbow Public Market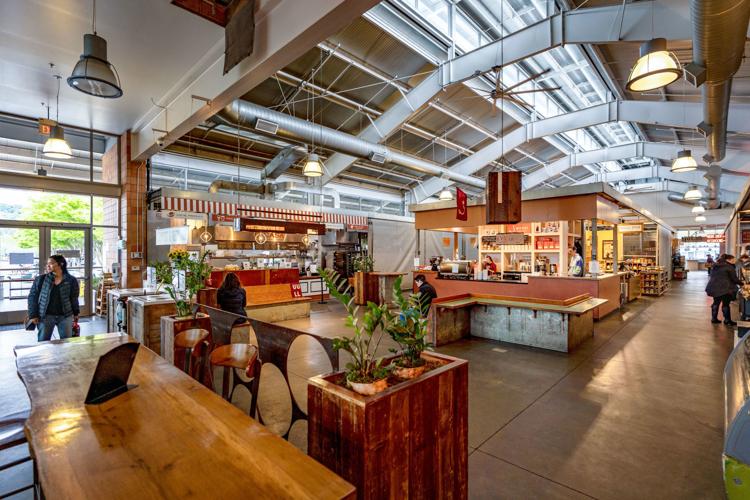 Peet's without customers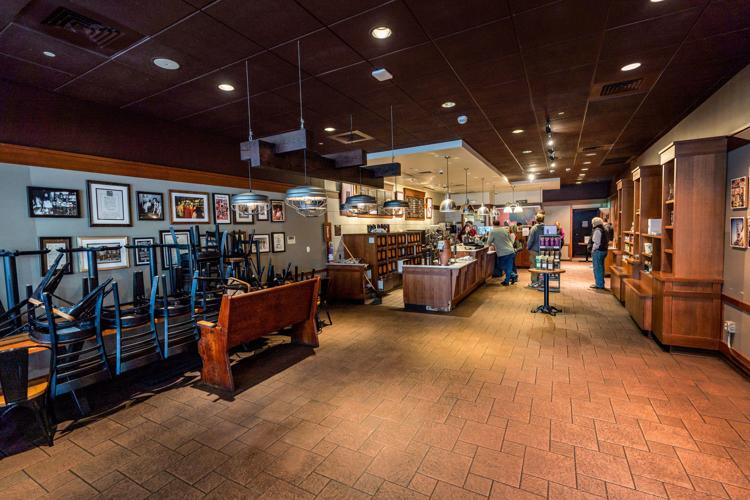 Archer Hotel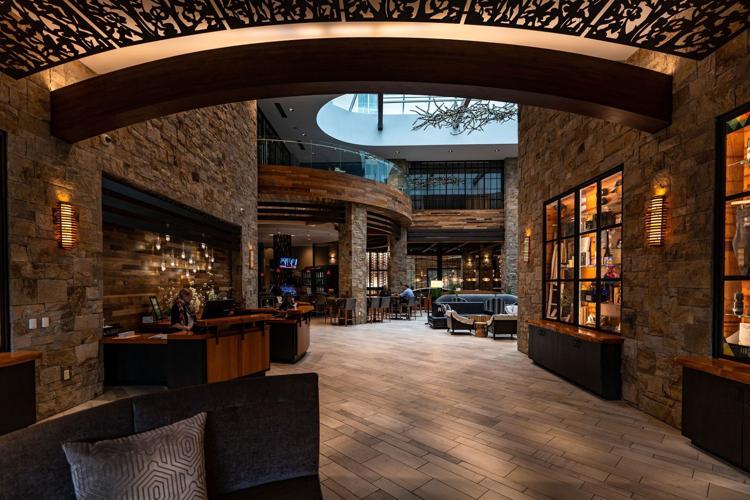 Napa Premium Outlets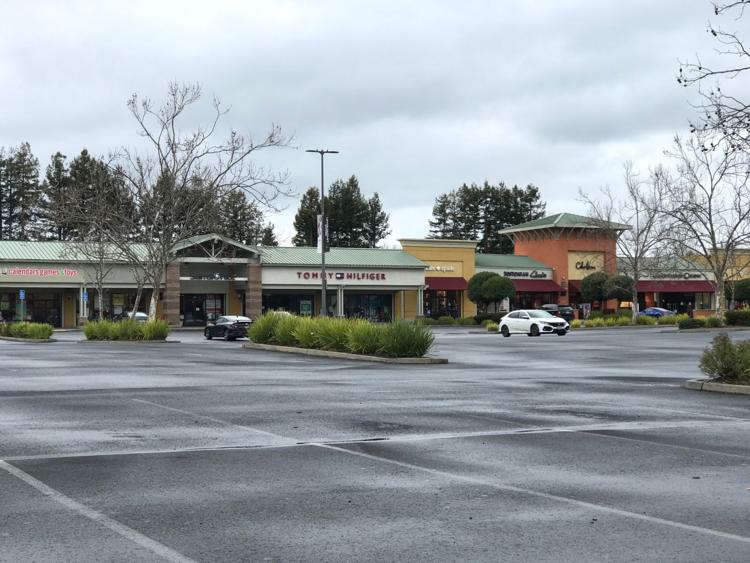 Calistoga school lunch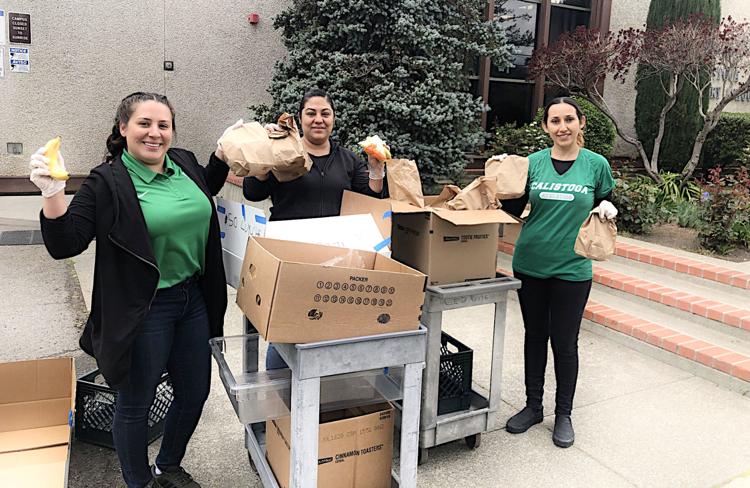 School offers free meals for kids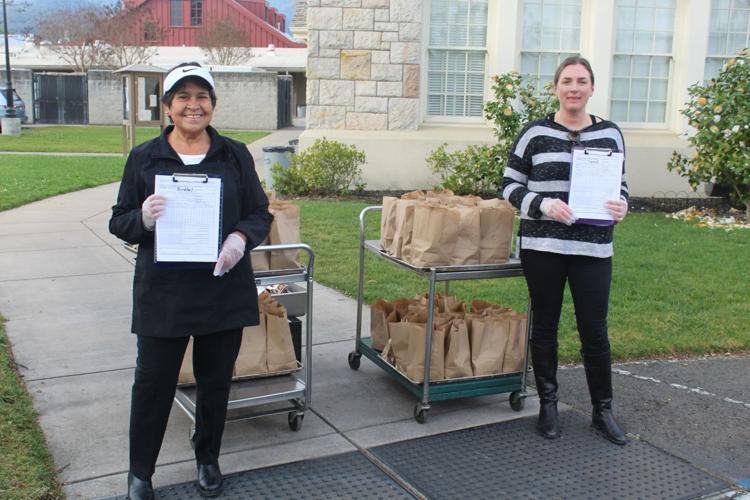 La Morenita lunch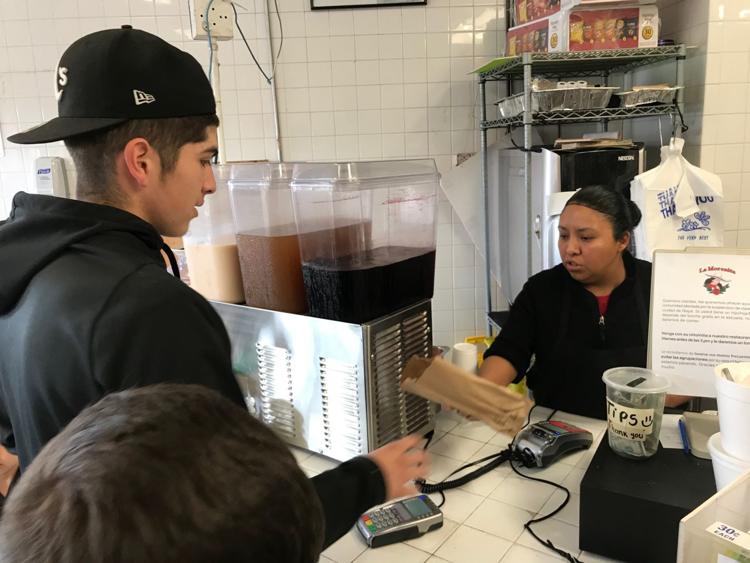 Coronavirus precautions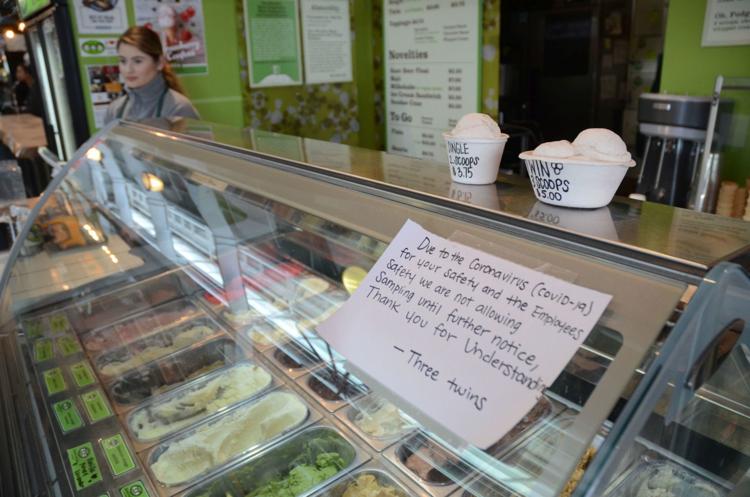 Coronavirus Precautions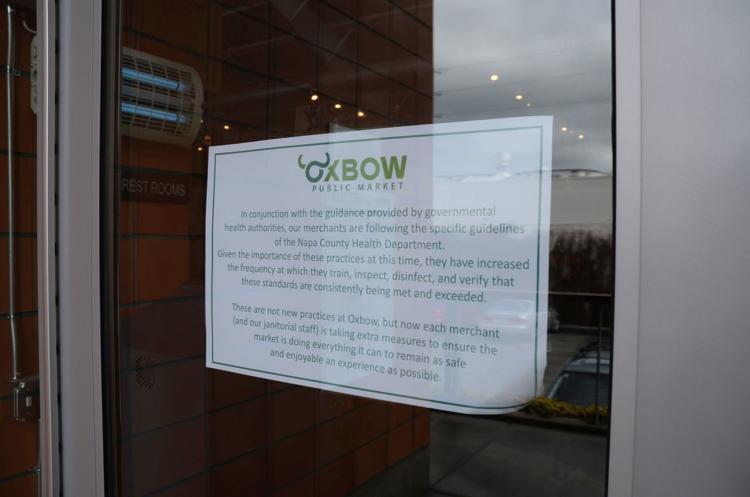 Coronavirus precautions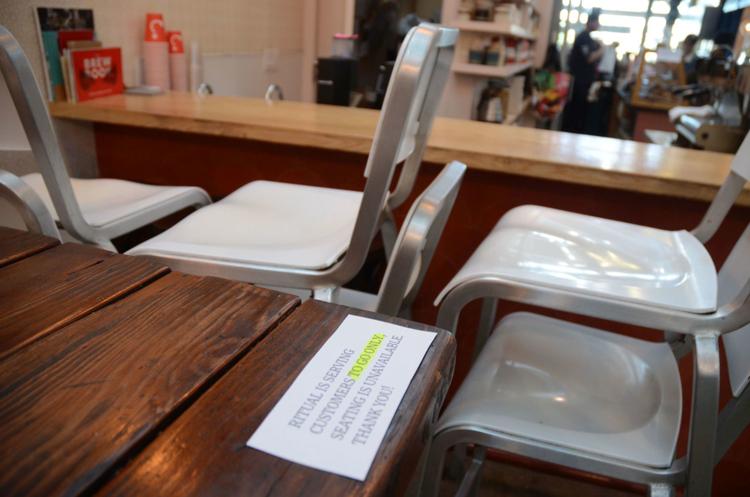 Beringer closed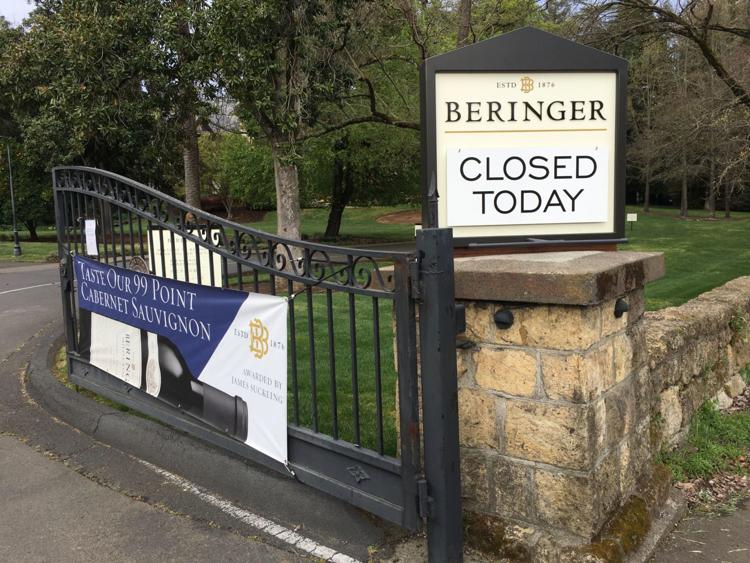 Calistoga Farmers' Market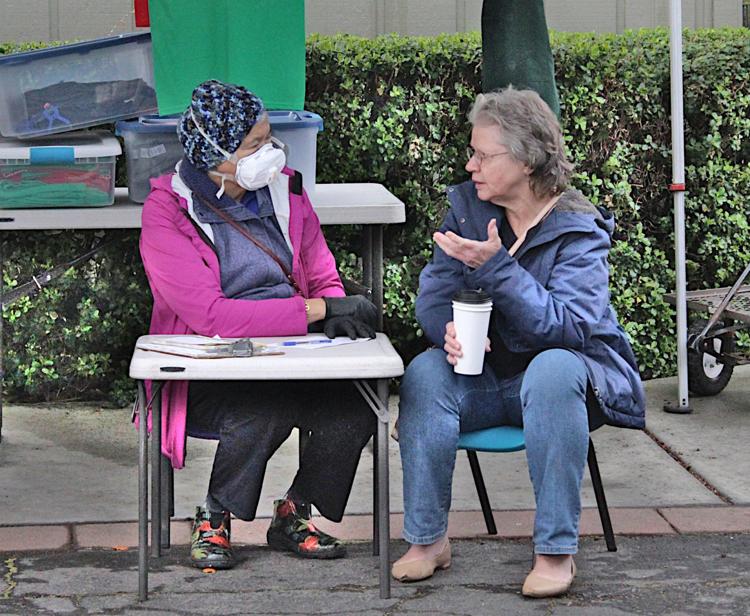 Trader Joe's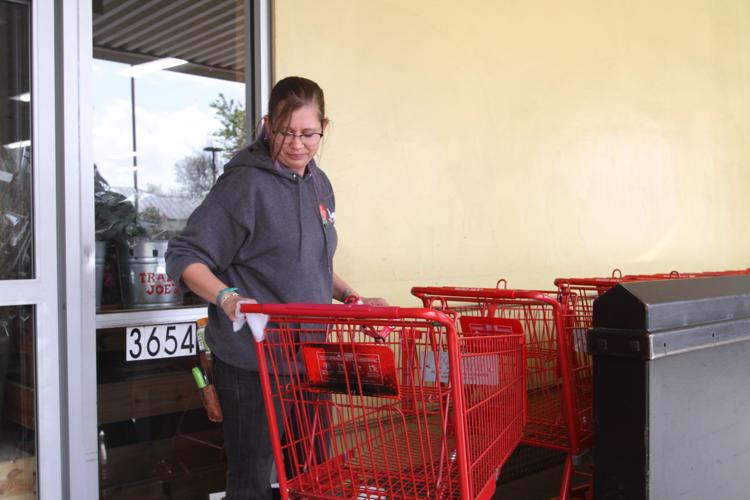 Coronavirus -- Hand sanitizer sold out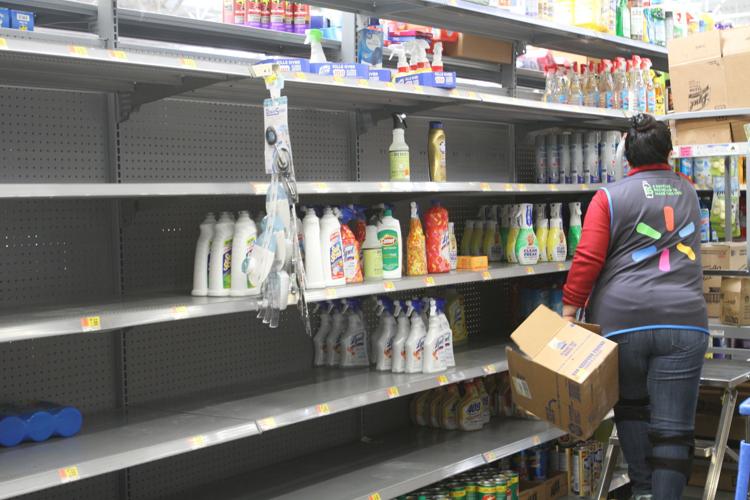 Carol Shour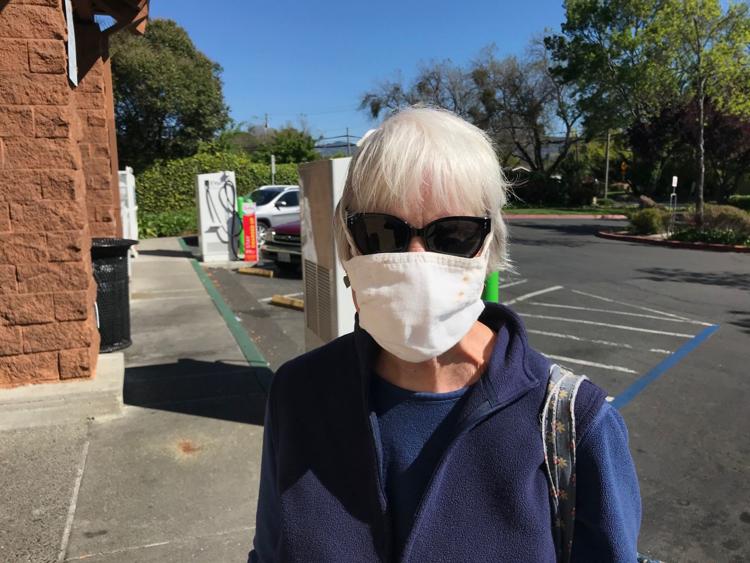 Safeway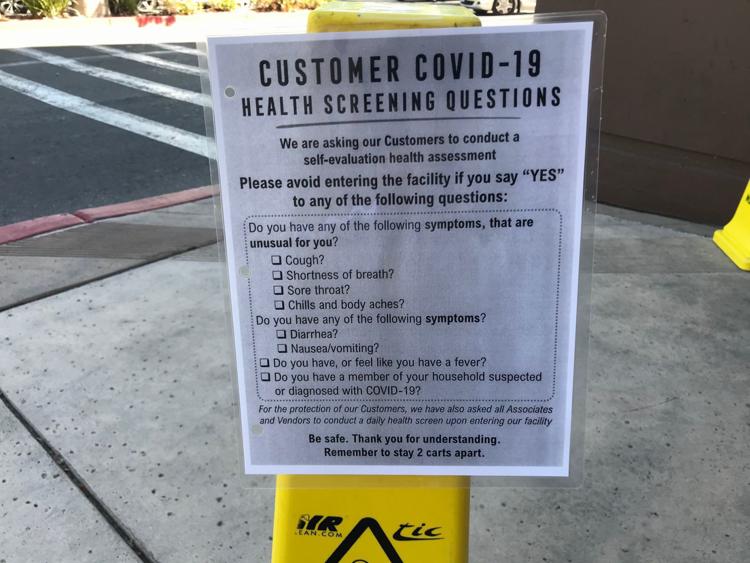 Safeway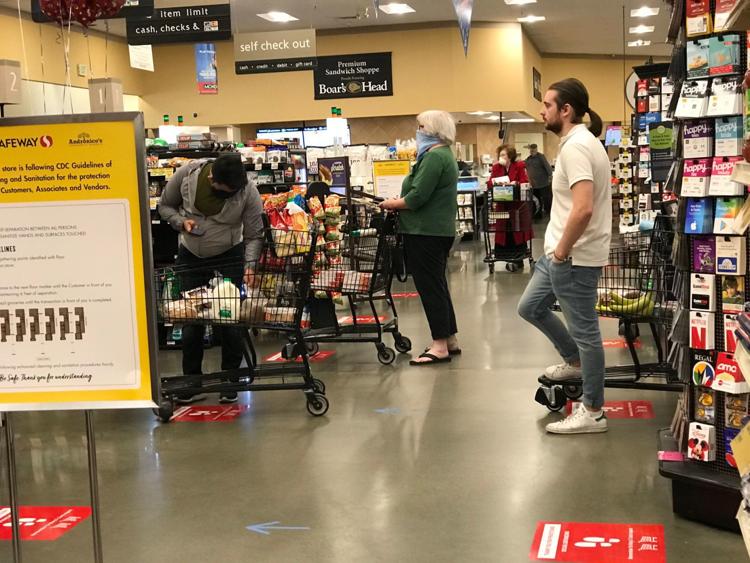 Safeway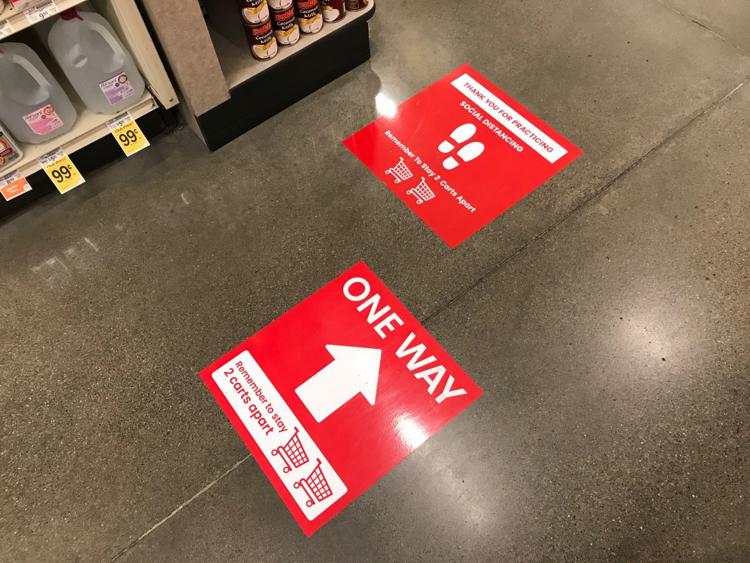 Safeway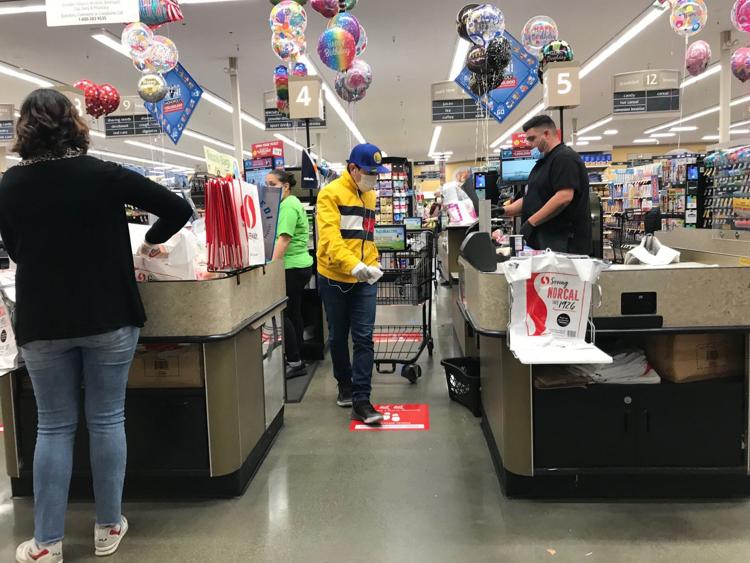 Lucky
Trader Joe's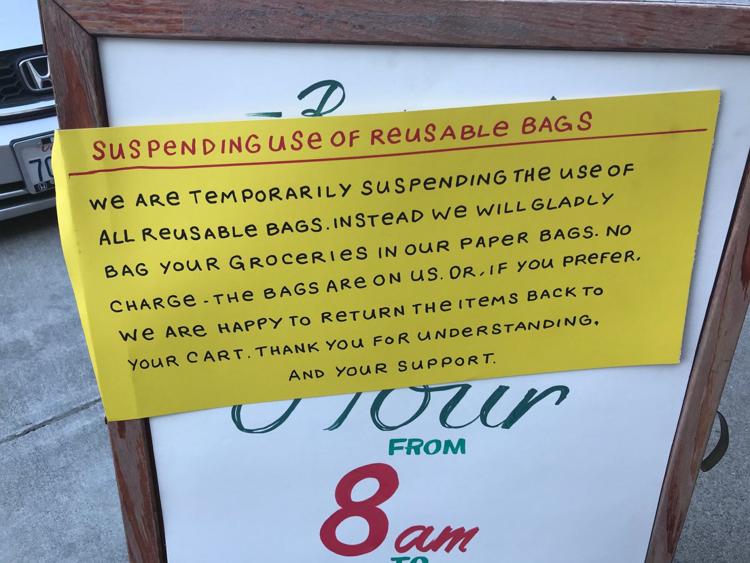 Whole Foods benches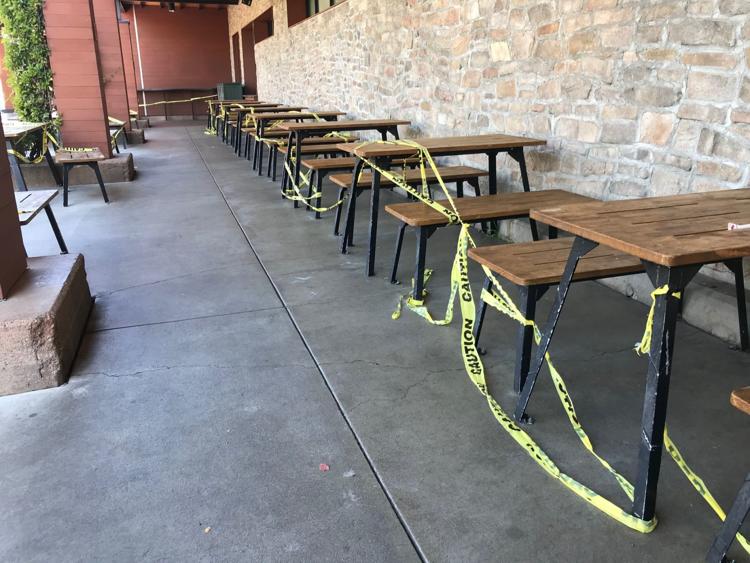 Trader Joe's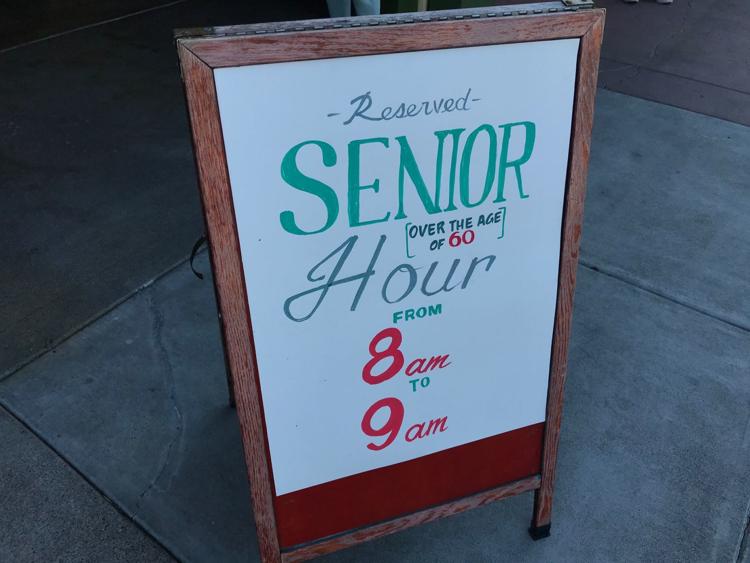 Whole Foods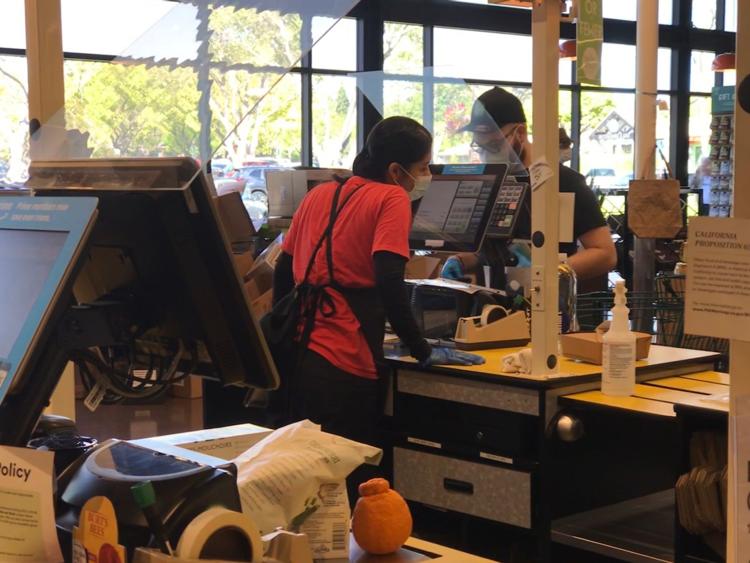 Whole Foods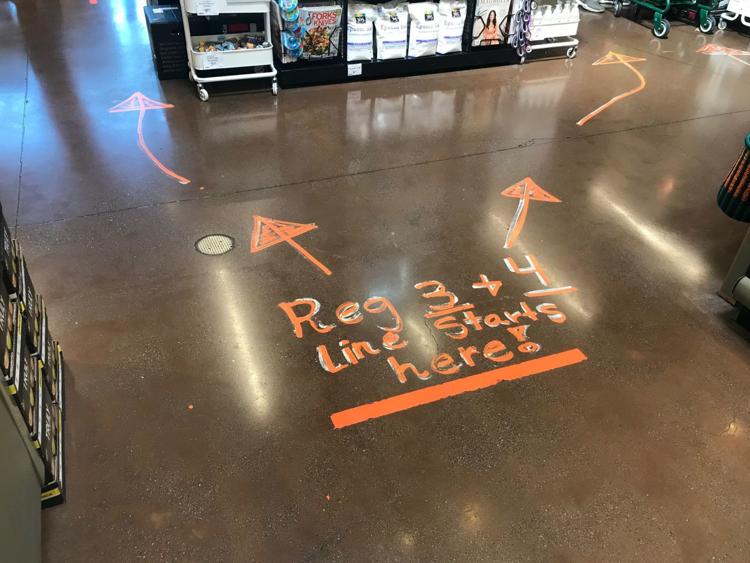 Whole Foods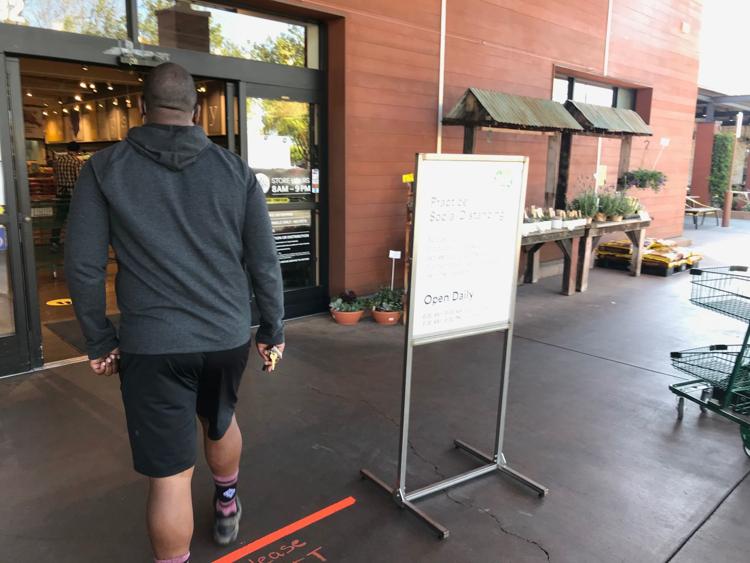 Whole Foods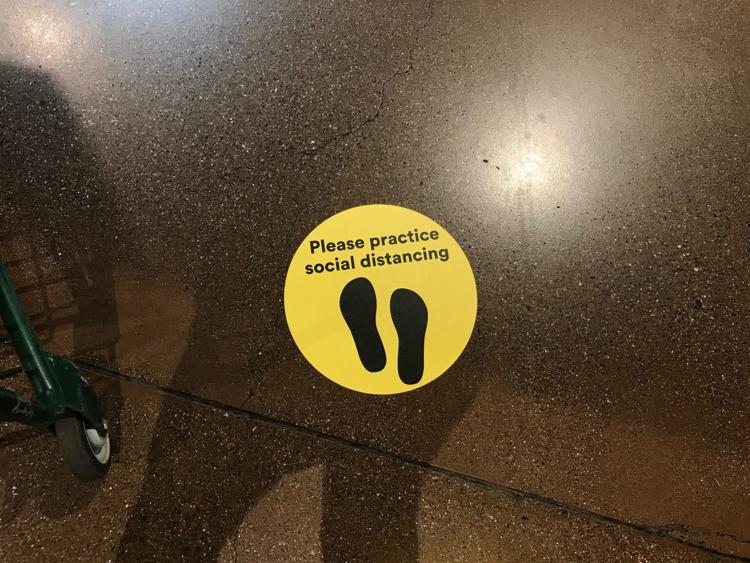 Whole Foods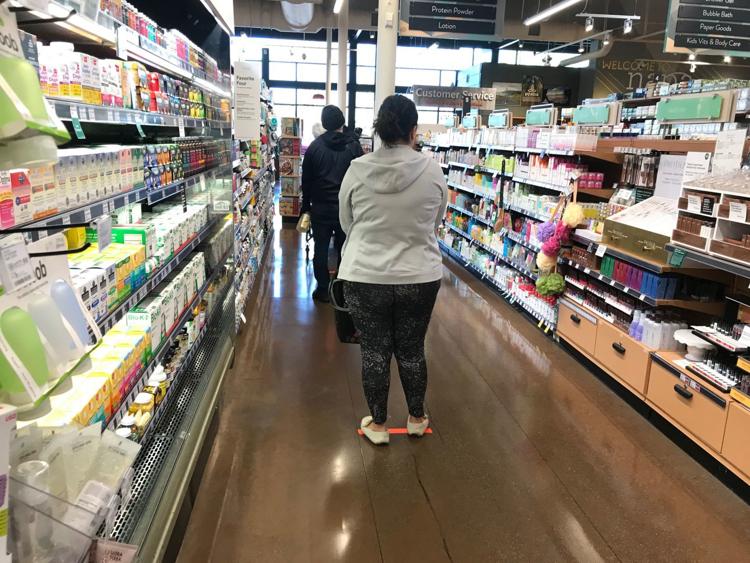 Grocery Outlet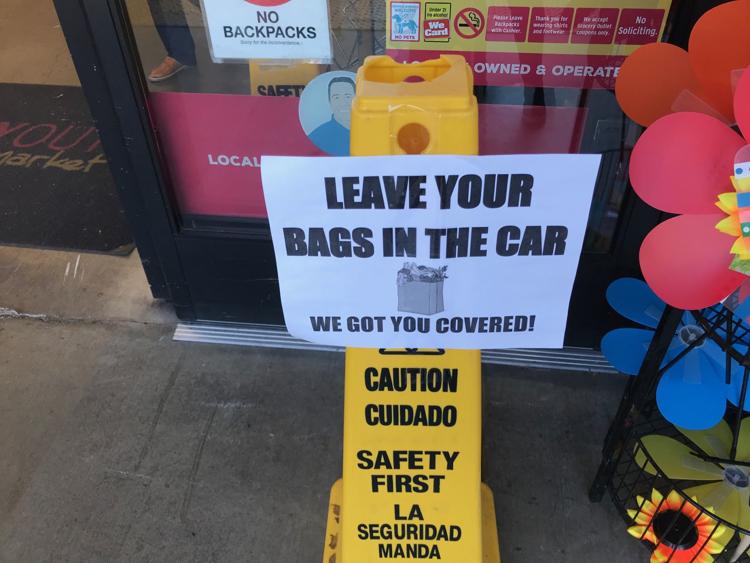 Grocery Outlet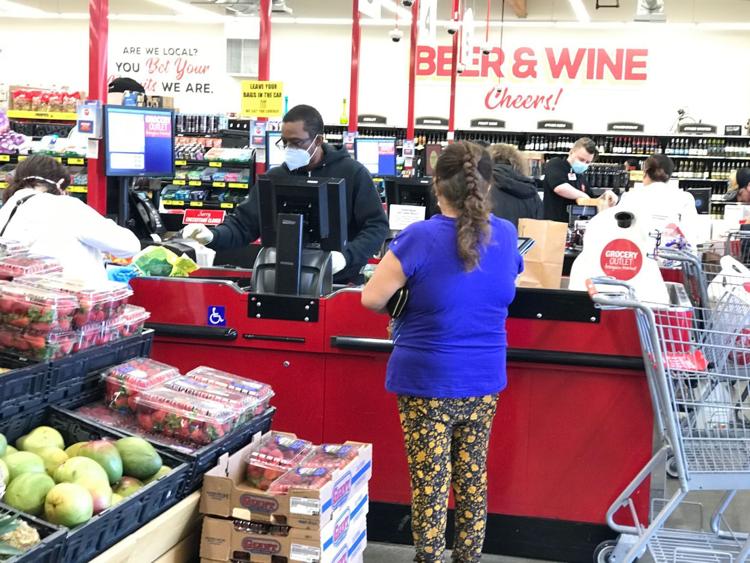 Grocery Outlet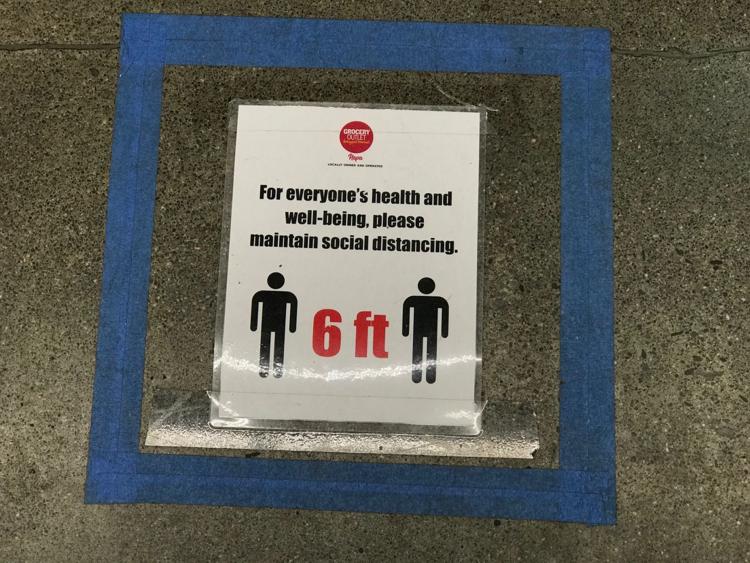 Editor's note: Mariam Hansen is the research director of the St. Helena Historical Society and a freelance writer for the St. Helena Star.
Concerned about COVID-19?
Sign up now to get the most recent coronavirus headlines and other important local and national news sent to your email inbox daily.