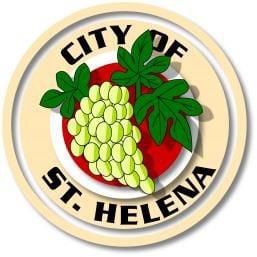 The owners and managers of an alleged illegal short-term rental on Pratt Avenue have agreed to cease operations and pay the city $105,000 in taxes, penalties and legal fees.
The city sent a letter to the owners of 1095 Pratt Ave. in October, seeking to enforce the city ordinance enacted in 2012 that bans short-term rentals of less than 30 days without a permit. In November the owners/managers entered into an interim stipulation with the city to discontinue any violations, including a prohibition on using "sham" leases and other attempts to circumvent the ordinance.
Last Thursday the city announced it had reached a settlement agreement in which the owners/managers will pay the city $105,000 and stop engaging in short-term rental activities without a permit.
The registered owner of the property is Clifford Blackman.
Since updating St. Helena's short-term rental ordinance and intensifying enforcement efforts, the city has stopped seven illegal short-term rentals, with settlements exceeding $455,000.
"The city is pleased with this short-term rental settlement," said Mayor Alan Galbraith. "Coupled with review of all identified illegal short-term rentals, I believe the city continues to send a strong message to the community that we will not tolerate such commercial violations of the city's laws."
Be the first to know
Get local news delivered to your inbox!