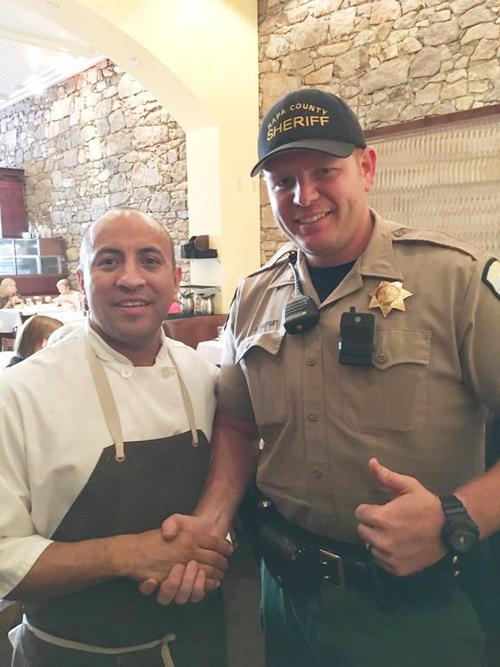 First responders eat free at Market
First responders will find that their money is no good at St. Helena's Market restaurant, through at least Thursday, Oct. 19.
Owner Ernesto Martinez has been offering free food for first responders from 11:30 a.m. to 5 p.m. since Sunday. First responders can eat at the restaurant or call in an order for local delivery, he said.
Market was one of a small handful of restaurants to open last Tuesday night after power was restored to St. Helena. Martinez' staff was short three or four people due to fire-related chaos, so he got friends and family to help him operate the restaurant.
Martinez said he was determined to open that Tuesday because "we feel this restaurant is part of the community." All menu items were discounted, offering a break to people who'd had to flee their homes or were just too stressed out to cook for themselves.
"The response of the community was amazing," he said. "People were literally crying. We really wanted to provide a hot meal for them."
Market is at 1347 Main St.
Be the first to know
Get local news delivered to your inbox!