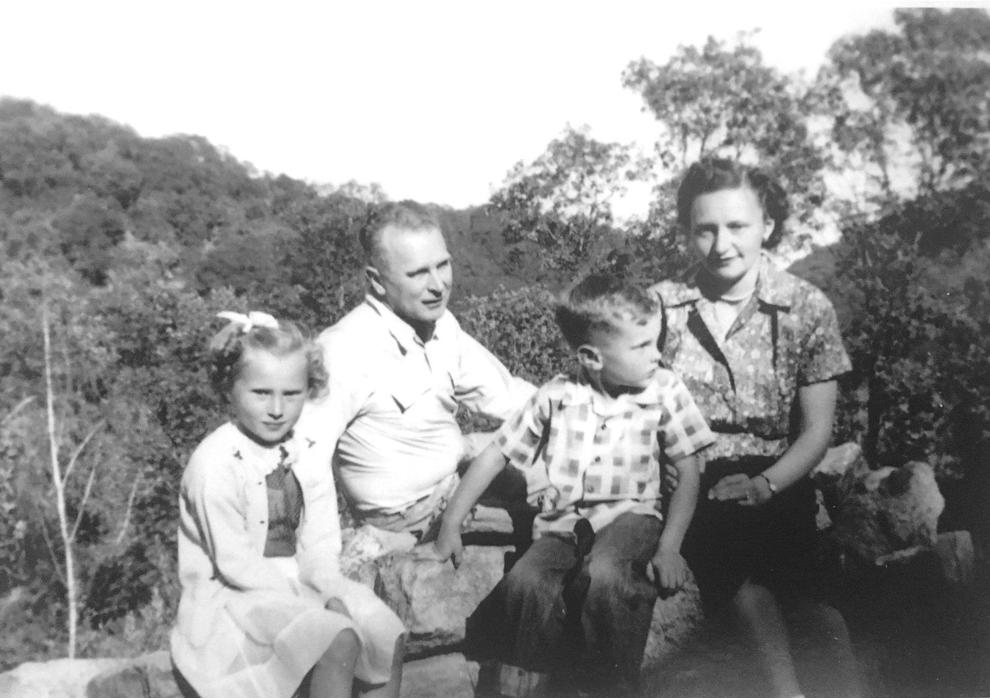 The Napa County Watershed & Oak Woodlands Protection Initiative of 2018 will appear on the June 5 ballot as Napa County Measure C.
Vintner Joyce Black Sears is a supporter of Measure C, as well as the co-owner of Black Sears Vineyards in Angwin. Her reasons for supporting Measure C, she says, runs as deep as her long history in the county and her love for her neighbors, her fellow citizens, her grandchildren and her environment.
Black Sears has witnessed 70 years of changes in the Napa Valley. She is a "natural 'old-time' home-grown environmentalist," she said; born and raised in the valley. And she is a vineyard co-owner. These are the strong reasons she says she has become one of the proponents of Measure C.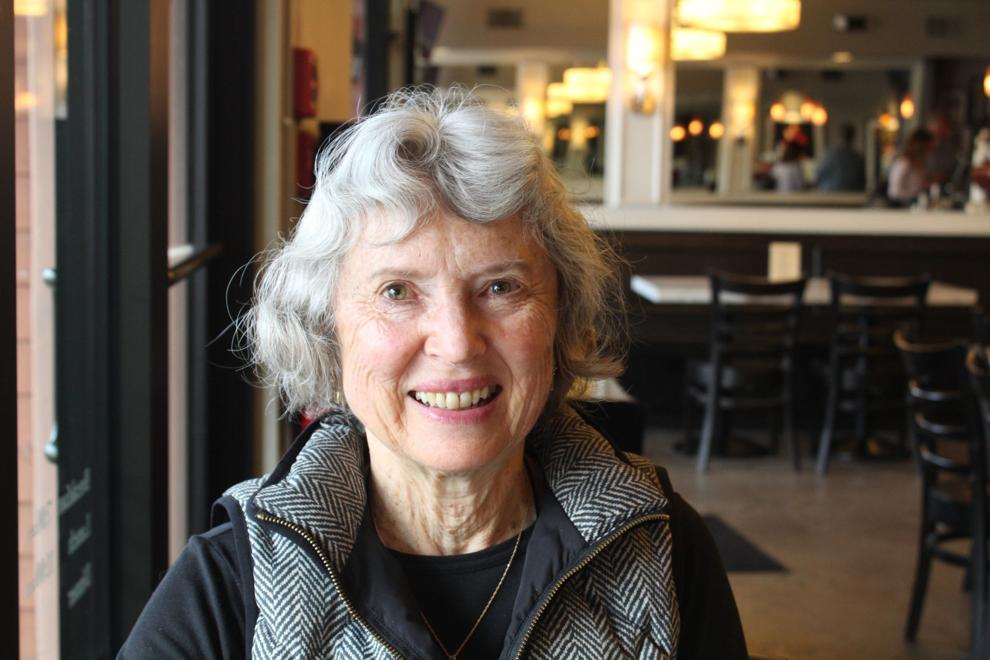 The woman, who would become Black Sears, grew up in Oakville in a tiny house that her family built over 15 years in the Halter Valley behind what today is the Far Niente winery. Her parents' house started as a one room affair with a sleeping porch and a woodstove. The house was lit by kerosene lamps. "Electricity came later," she said. "We were pioneers," she said with a smile. They had running water, but they used an outhouse for necessities. "We swam in the Napa River," she said. "And we had good neighbors." For her, "the outdoors was home."
The economics of Napa County in the 1940s were considerably different than they are today, according to the Napa County's official Crop Report, with the value of grapes representing only 21 percent of the total crops of the county.
Black Sears remembers the variety of the crops growing up in the valley: Apples, pears, peaches, prunes and walnuts, as well as field crops of tomatoes, hay, wheat, oats and barley, and farms with cattle, hogs, sheep, chickens and horses. Even her family had a cow, she recalled, and a duck named "Waddles."
But, according to Black Sears, most important to her memories were the oak forests where she and her brother wandered.
She attended school in Rutherford from first to third grades before she was sent to "the big school in St. Helena." She attended the Napa Community College, went on to San Francisco State where she earned a teaching credential, and then taught fifth through eighth grades in the Bay Area for 12 years before taking an advanced degree at UC Berkeley to become a psychotherapist in private practice.
Joyce Black, and her partner Jerre Sears, purchased their property on Howell Mountain in Angwin in 1979. She and Sears were later married on the property, she said, surrounded by the oaks.
"We sort of fell into the wine business," she said. "It wasn't really a business decision. A neighbor had a small vineyard beside us – about 40 acres — for sale around 1980, and we bought it for protection. It was what we called 'a hard luck vineyard.' There was very little water. We sold the grapes to Mike Beatty at Flora Springs, who encouraged us." Little by little, they replanted and ultimately built a very small winery and in 1997 they released their first commercially produced wine – merely several hundred cases.
In the meanwhile, the wine industry in Napa County had undergone tremendous expansion. By the year 2000 the value of wine grapes in the county had soared to $337 million representing 98 percent of the total value of crops. Gone was the diversity of local agriculture, and the forests surrounding the Black Sears homestead were being steadily cleared as property changed hands to ever-expanding corporate winery organizations that needed more wine grapes.
Water, which had always been a scarce commodity up on Howell Mountain, became a significant issue for Black Sears as California moved steadily through an extended natural drought cycle accentuated by what experts said was "global warming."
According to a California Department of Water Resources, the period between 2007 and 2009 saw the 12th worst drought period in the state's history, and the first drought for which a statewide proclamation of emergency was issued. The period between late 2011 and 2014 was the driest in California history since record-keeping began. And in 2016, a USDA aerial survey reported that over 100 million of California trees had died from the extended drought, including 62 million in 2016 alone. Black Sears said experts are predicting more environmental changes to come.
Black Sears' personal perspective in support of Measure C now hinges on these two colliding environmental challenges: the growing expansion of the acreage dedicated to vineyards, and the impact on the oak forest ecology that buffers the environment from drought and that helps protect the watershed. These concerns prompted her to contribute to the previous Watershed and Oak Woodland Initiative, which failed to be placed on the 2016 ballot due to a technical legal issue.
Black Sears' dedication to the premises of that original initiative, she said, now inspires her support of this year's Measure C.
Measure C would limit the cutting of oak woodlands to make room for new vineyards in the agricultural watershed zoning district that includes local hills. It would strengthen setbacks for streams.
The initiative doesn't stop vineyard operations, nor does it prevent vineyards in areas not in oak forests. It does not prevent homeowners from creating a clear zone around homes for fire safety, nor from clearing dead trees – something that is important for the fire safety of homeowners after last October's fires. Instead, according to Black Sears, Measure C simply codifies regulations designed to protect the watershed – the quality of the natural water resources of the county — and to protect the oak forests that nourish and support the wildlife throughout Napa County.
She's seen the county change from a multi-faceted agricultural community to one dominated by the monoculture of the wine industry and its insatiable need for wine grapes. She's experienced the valley as a child growing up in the woodlands of the Napa Valley, and as an adult raising her daughter in a rural world of home-based agriculture. And, finally, she is a vineyard co-owner facing the challenges of limited water resources and the diminishing forest canopies that surround her property on Howell Mountain.
"I grew up in the woods," she said. "And that's why I came back."