In 2014 Nile Zacherle and his wife, Whitney Fisher, created Mad Fritz brewery. The couple, with deep roots in the winemaking tradition of the Napa Valley, wanted to create something wholly unique: craft locally made beers made entirely from locally sourced products.
The result? Mad Fritz beers soon will be available at their new taproom in St. Helena. The taproom is expected to open in late April.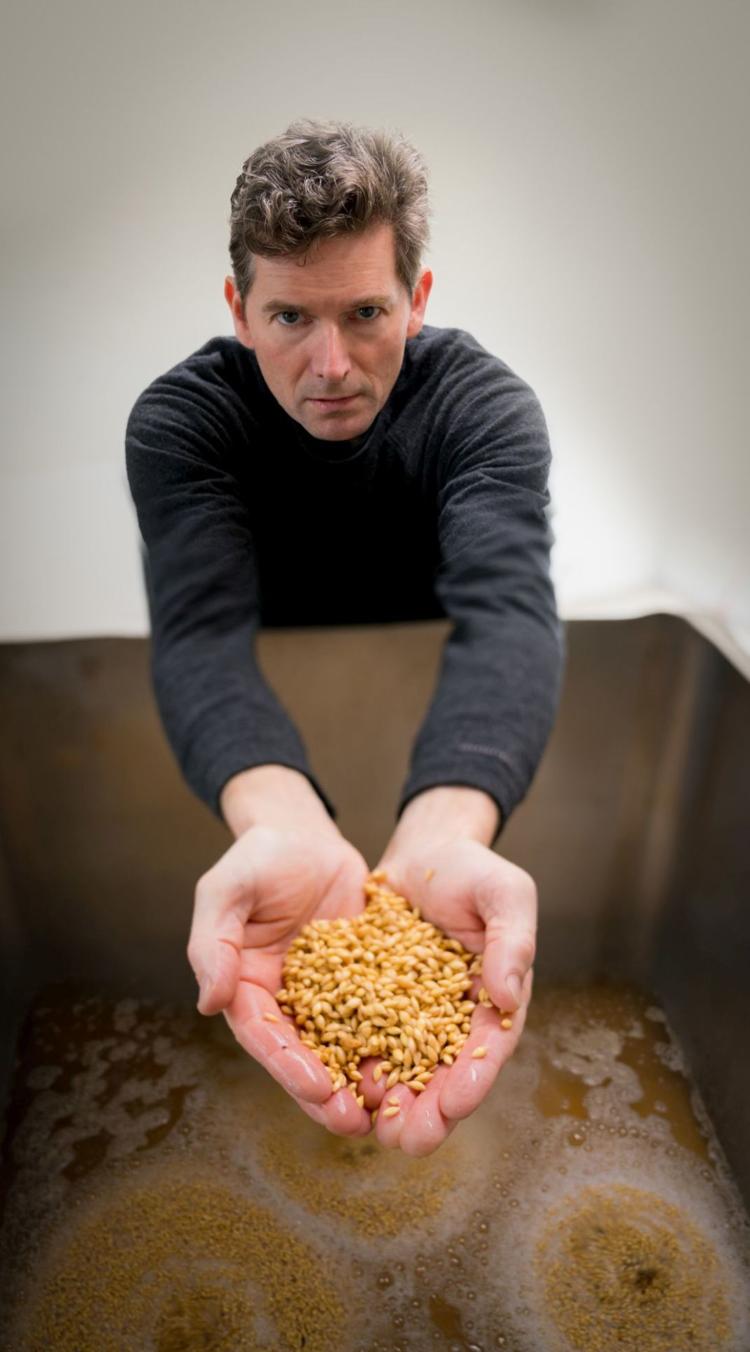 "We wanted to open a place where people could come in and try our beers and also buy them," Zacherle said. "There aren't very many options for tasting anything beyond wine in the valley, and sometimes it's nice to have a little break — clean the palate, if you will — before heading back out to the wineries."
The taproom will serve 11 different taps of a rotating selection of Mad Fritz beers and also include numerous bottle pours from 11 a.m. to 6 p.m. The small tasting room is located at 1282B Vidovich Ave., just behind the Clif Family Winery tasting room off St. Helena's Main Street.
"We're hoping people come in and just hang out, taste through the beer, even listen to some tunes on our record player," Zacherle said. "We'll probably add in a TV, and if people are looking for food there is a nearby taqueria or Gott's Roadside is down the block, and there's always the Bruschetteria food truck just in front of Clif Family — beer, food, music, what could be better?"
Mixing beer and wine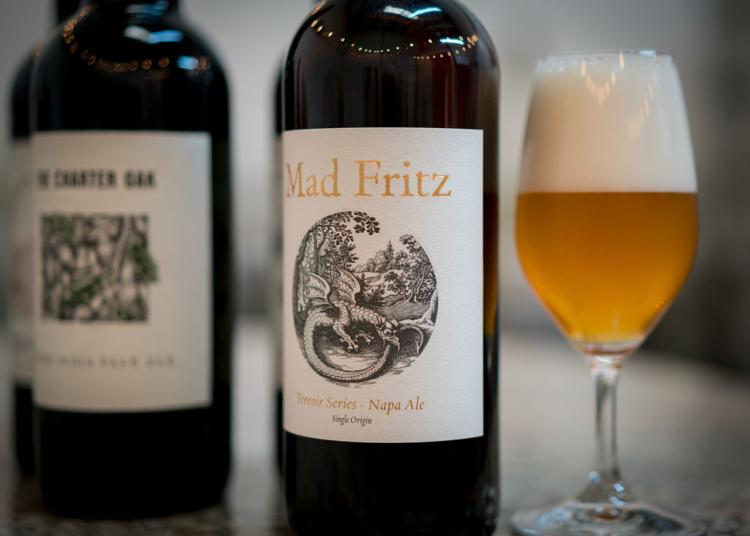 The Mad Fritz husband-and-wife team is familiar with winemaking: Fisher is director of viticulture and winemaking at her family's Fisher Vineyards and winemaker at Unity Wines, and Zacherle is director of viticulture and winemaking at David Arthur Vineyards on Pritchard Hill in the Napa Valley.
"You're starting to see a new generation of consumers who appreciate a diversity of products made using only naturally and locally obtained ingredients," Fisher said. "Besides, Nile has always loved making beer."
"When I was 18 my dad and I made our first batch of beer in our garage," Zacherle said. "Since then I've made beer either professionally or at home, always looking for ways to integrate a winemaker's sensibility into creating special beers of integrity and purity."
You have free articles remaining.
The Mad Fritz name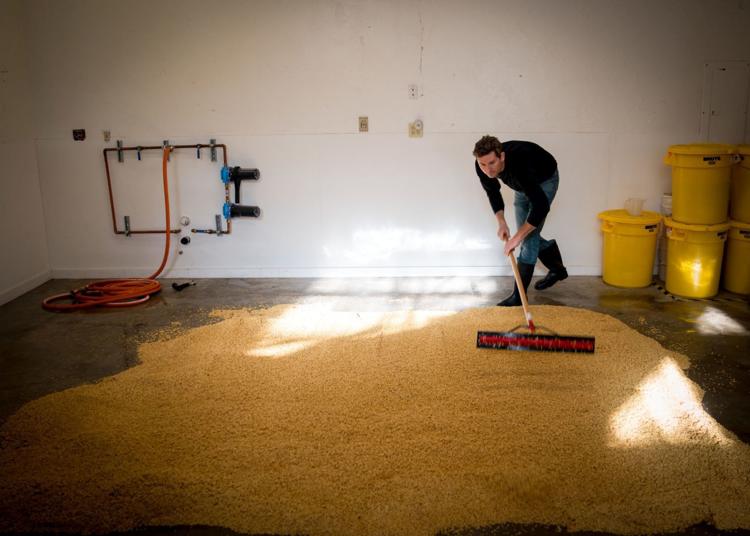 The name of the brewery came from blending Zacherle and Fisher's children's names, Madeleine (Maddie) and Frederick (Fritz). The labels on each beer bottle are whimsical, with images often taken from "Aesop's Fables," with names such as, "The Boy Who Cried Wolf—Biere de Garde," "The Lion and the Mouse—Abbey Ale," or the new Terroir Series of ales that source all ingredients from Napa or Sonoma.
"We started Mad Fritz a few years ago with the goal of making small-batch beer using local ingredients, and now we have achieved that goal," Zacherle said. "Next we can spend our time refining, tweaking and engaging with the community in a way that helps create something sustainable."
As a part of those efforts Zacherle is encouraging local farmers to grow hops and grains that can be used to make the beers. He's even started testing out various local water sources, finding that they, too, have an impact on the beer's flavor and texture. If that were not enough, the Mad Fritz team is malting their grains and have even used the local Bale Mill to grind them.
"Making the beer is just one part of the broader ecosystem of what we are trying to do here," he said. "I love the idea of small farmers figuring out that their land might not be perfectly suited for growing Cabernet grapes but might be exceptional for growing hops or barley. I also hope that we can encourage others to help harvest and process the ingredients — maybe someone has a thresher to harvest barley, for example. Or maybe someone else has some new technique for trellising hops."
And there are a few farmers taking him up on the challenge.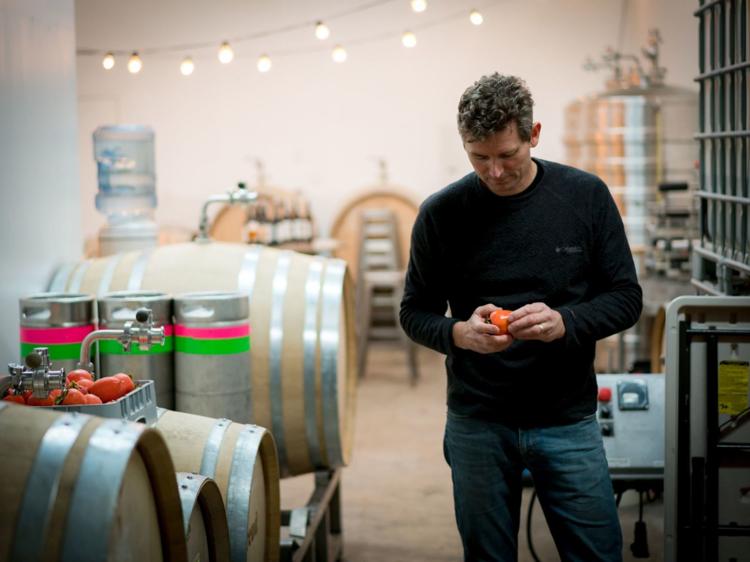 "I've been farming in Pope Valley since 1971 and have just recently started growing hops and barley for beer," Paul Wilms said. "Years ago, this region was known for growing high-quality grains, and from what we are seeing it appears to also have near-perfect conditions for growing the types of hops we prefer — Chinook and Cascade, which are basically the Cabernet and Chardonnay of the hops world."
Will the Napa Valley ever become the beer-brewing capital of the West? Who knows — stranger things have happened. But until then visitors and locals interested in what is one of the country's few single-origin-inspired beers can explore the local terroir from a new vantage point at Mad Fritz.