A more colorful place to "be and be seen" cannot be imagined than last Saturday's 9th Annual NIMBASH "Arty Party."
This year the NIMBASH theme was called "WANDERLUST" and the sold-out fundraising event invited attendees to wander and become lost in the experiences of art.
There were plenty of opportunities to do just that on the grounds of the St. Helena Montessori School. Attendees walked through artistically placed pyramids of trunks and suitcases, hinting that a travel adventure was about to begin.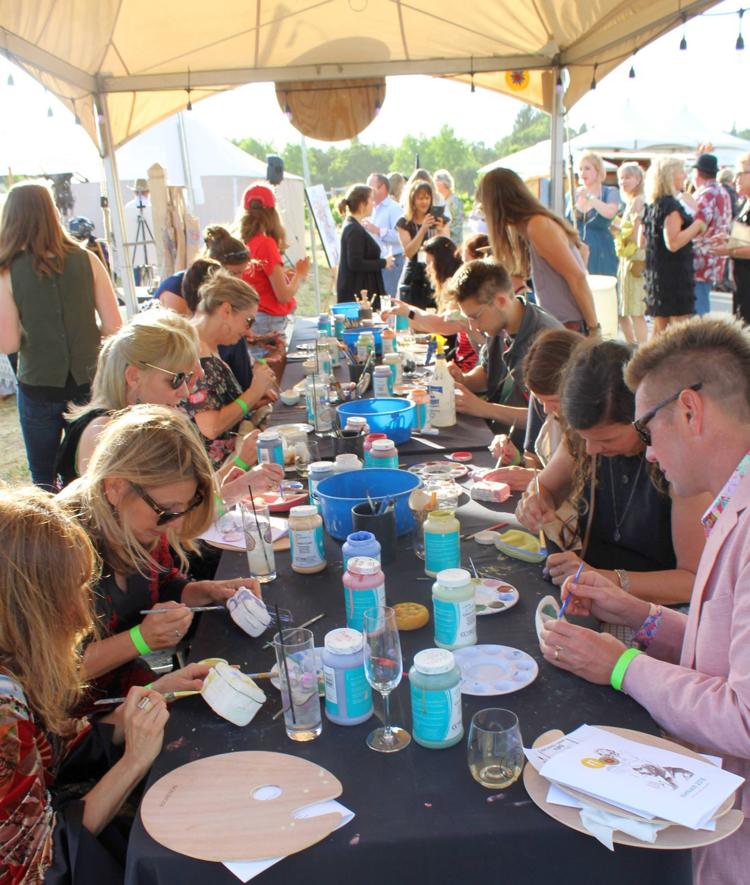 A "living sculpture" called "Bottled Gold" greeted each person as it played an exotic rendition on its accordion. Tents placed around the grounds lent a bazaar-like atmosphere. Inside were tables where mouth-watering items were served by local purveyors surrounded by paintings and sculptures from some of the Napa Valley's most interesting artists. Each piece of art was accompanied by a silent auction slip, and attendees were encouraged to bid as a portion of the proceeds were targeted toward the fundraising event.
Meanwhile, live music resonated across the festival grounds as hors d'oeuvres were served by striking beauties who wandered throughout the crowd with enormous red hats in the shape of strawberries.
Those who had attended previous NIMBASH fundraisers knew just how to dress during their interactive adventures. Some wore luxurious gowns or dresses, while others sported multi-horned head pieces, lobster hats, bird-nest tiaras and other crowning touches.
Through it all, cameras were rolling, both on the ground and from an overhead boom-crane, to capture all the interactive hands-on activities and costumes.
According to the event's sponsors, more than 350 art lovers, philanthropists, and community leaders from California and across the country came to join more than 100 Nimbus Arts' artists and collaborators for this annual celebration of art, wine, music, food, and fashion. And once again, NIMBASH was a sold out celebration.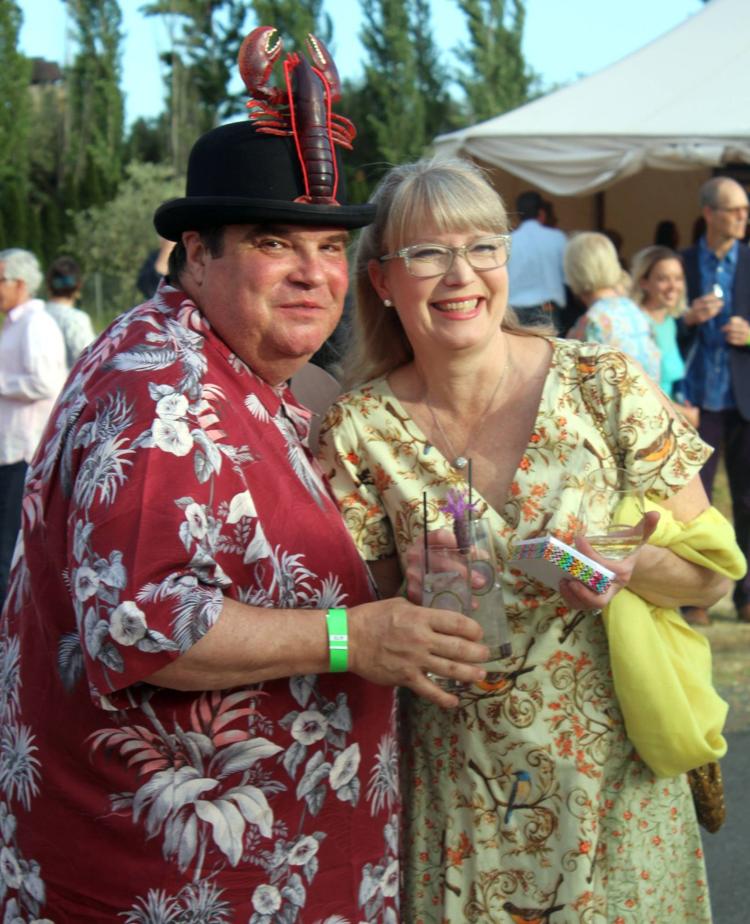 The featured event was the art fashion show by the Ehlers Society, followed by a live fundraising auction held inside the barn itself in support of Nimbus Arts. This local community-owned nonprofit organization is dedicated to providing Napa Valley communities with access to art, and NIMBASH was an example of the variety of talent the organization supports.
Meanwhile, the live auction's catalog listed more than 25 lots that included high-end wines, Champagnes, adventure excursions, exotic trips, paintings by renowned artists, dinners at luxurious restaurants, sculptures and a lot more.
"The magic of NIMBASH is that it so beautifully reflects the incredible generosity and artistic spirit of Napa Valley," wrote Jamie Graf, co-founder and executive director of Nimbus Arts. And indeed, for those attending in their colorful costumes, NIMBASH itself seemed just about "picture perfect."