If you had to taste 10 great wines of the world and pick just one favorite, could you?It was no easy feat for the Napa Valley Vintners and St. Helena Star Tasting Panel, as they set out to review the 186 different auction lots presented at Premiere Napa Valley's 2018 barrel tasting. Sixteen panelists, armed with a list of 11 wines each, spread out into The Culinary Institute of America"s historic barrel room on Saturday to do the inconceivable: choose one favorite wine.
Making this extremely difficult was the fact that Napa Valley's winemakers were presenting unique offerings such as the "this time only" cabernet sauvignon blended from six different famous Beckstoffer vineyards, instead of the separate vineyard-designated bottlings (Stewart Cellars); or a wine made completely from one iconic vineyard plot instead of a blend of vineyard sites (Shafer Vineyards).
The panelists themselves are local Napa Valley vintners, as well as a handful of select trade – a group sharing common characteristics: they are not afraid to critique their own wines, nor admit when they have tasted a great wine that they have not made. No vintner, however, was given a lot range to review that included their wine.
By panelist, below, are the favorite 2018 Premiere lot wines of our local winemakers and trade tasters: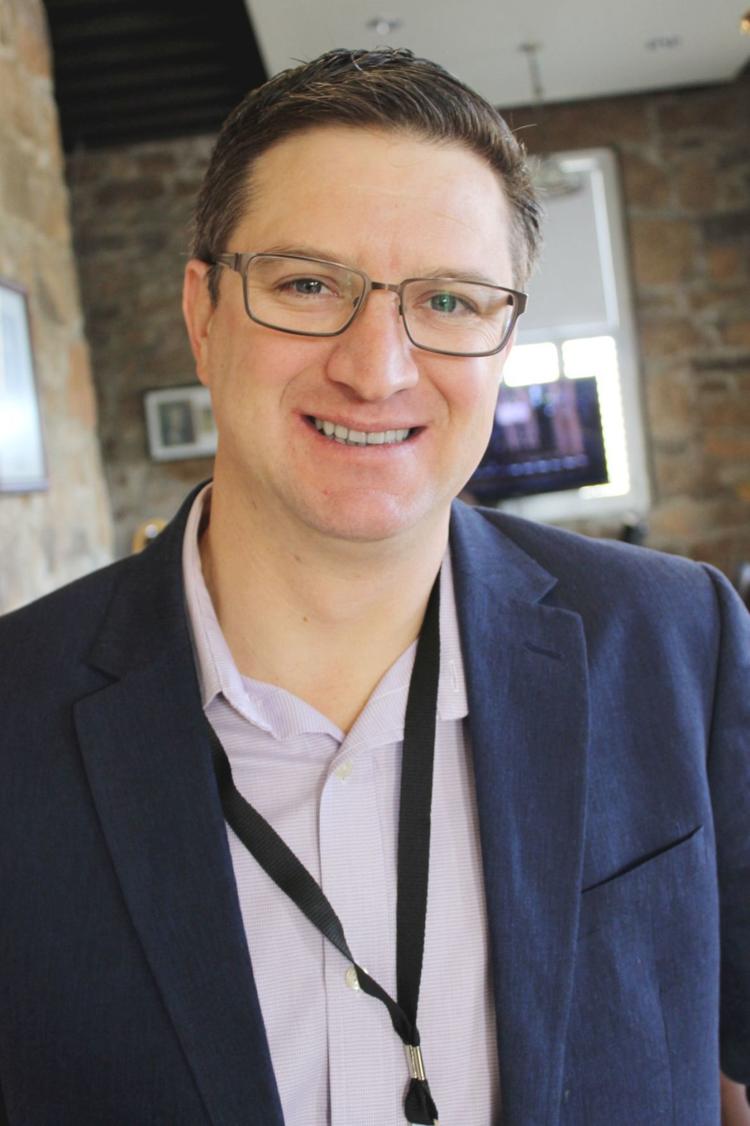 Vintner Cameron Parry chose the Pride Mountain Vineyards 2016 "Summit Select" Cabernet Sauvignon, made from grapes planted at 2,100 feet on Spring Mountain, describing it as "big, ripe, and rich with very nice layers; a good weight and progression, along with firm tannins and good acid balance."
Vintner Julie Lumgair chose the O'Shaughnessy Estate Winery 2016 Red Wine lot from Howell Mountain, named "Best of the Blenders," calling it "totally unique: a wine showing skill, AVA, and varietal depth in a creative blend." The wine is a blend of Saint Macaire, Cabernet Franc, Malbec, Carmenere, Petit Verdot, Merlot and Gros Verdot.
Vintner Aron Weinkauf selected the Progeny Winery 2016 Cabernet Sauvignon from Mount Veeder, appreciating the wine's "awesome balance, freshness, structure, and extraction" and calling it "juicy and fresh." Progeny's winemaker Sean Capiaux is also the winemaker for the O'Shaughnessy Estate auction lot — bravo to Sean Capiaux.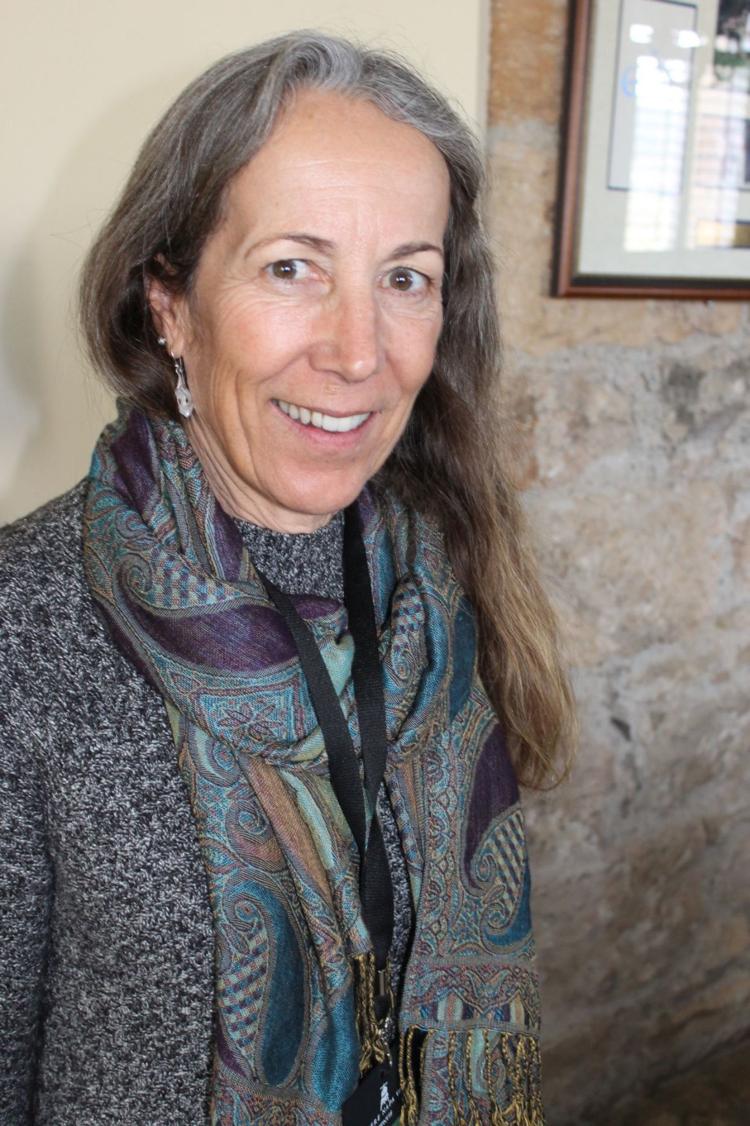 Vintner Kristin Belair called the Anthem Winery and Vineyards 2016 Cabernet Sauvignon "classic Mount Veeder with red fruits, spice, and great balance – something which is much tougher to do with mountain fruit. The wine has a lengthy finish, and will age well."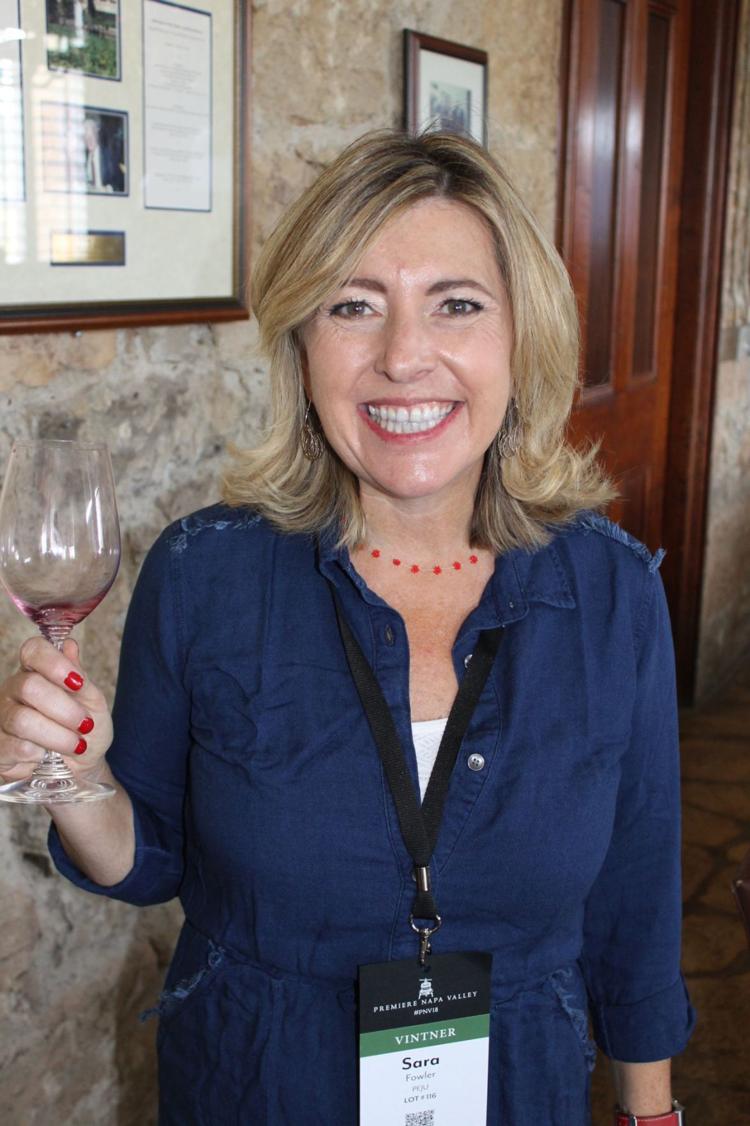 Vintner Sara Fowler seems to have agreed with Stag's Leap Wine Cellars winemaker Marcus Notaro when he called the Stag's Leap Wine Cellars 2016 S.L.V. First Growth Cabernet Franc wine "just really cool." She picked this wine as her favorite for its "beautiful representation of what first crop (3-year-old) vines can do;" a wine she found "very balanced, fruit forward, with a smooth mouthfeel."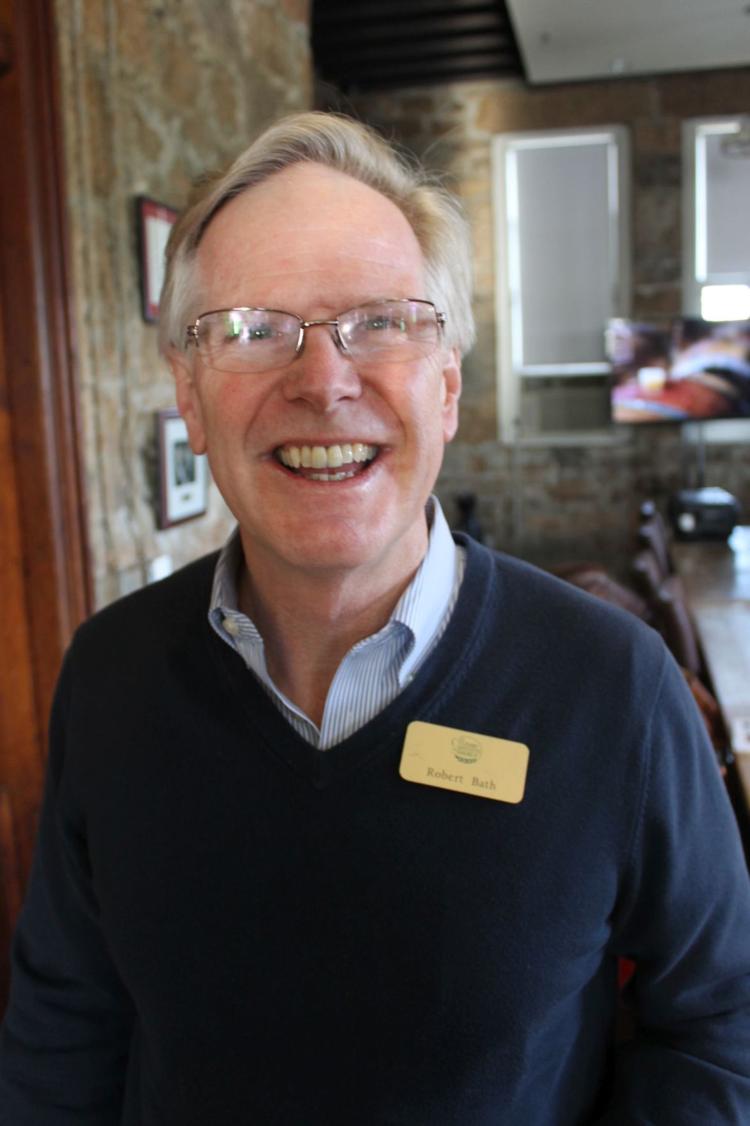 Master Sommelier Robert Bath selected the Spottswoode 2016 Petite Sirah, Spring Creek Vineyard, saying "Petite Sirah has an even longer lineage in the Napa Valley than Cabernet Sauvignon, but the grape has traditionally had a supporting role in bolstering other varieties like Zinfandel. This old vine vineyard on Spring Street, in the heart of St. Helena, was a mainstay for Rutherford Grove's excellent Petite Sirah for many years. Now under the auspices of Spottswoode winemaker Aaron Weinkauf, this 100 percent Petite Sirah bottling definitely takes the grape to a leading role. Ripe, deep, dark, rich and intense, this wine is very tempting now, but will surely have a long life of providing pleasure to those lucky enough to enjoy it."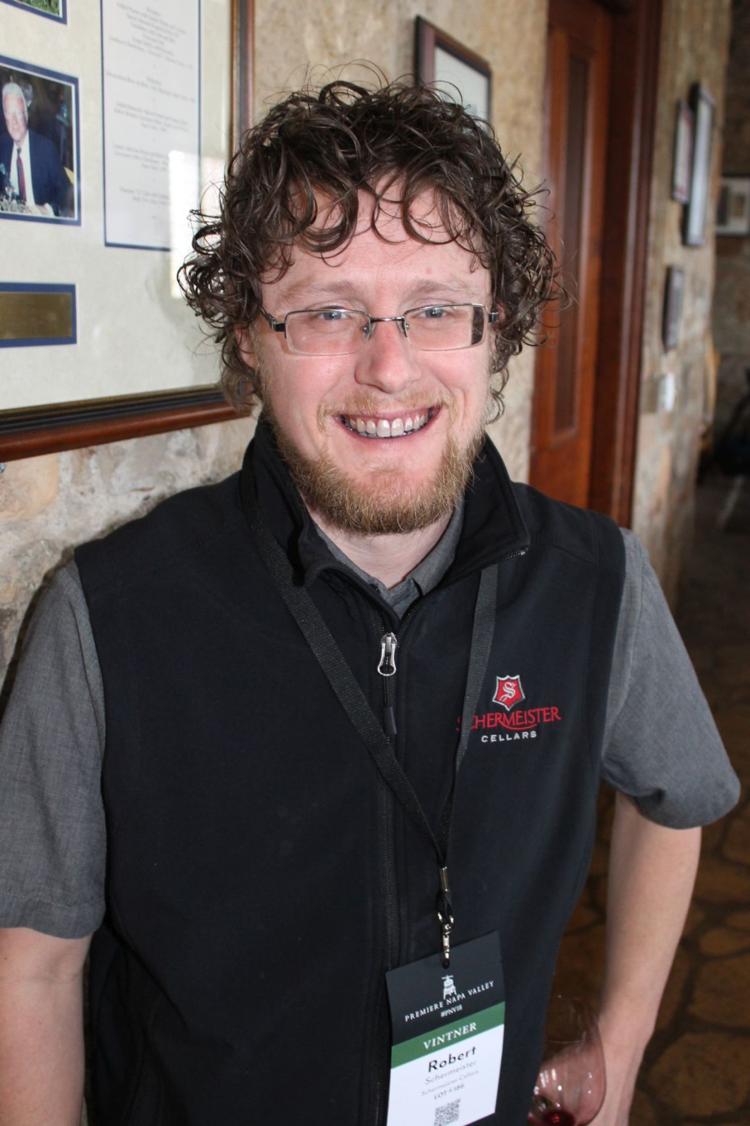 Vintner Robert Schermeister chose the AXR Winery Sleeping Pritchard 2016 Cabernet Sauvignon for its "raspberry and blue fruits," noting its balance and semi-sweet mid-palate, and calling the wine "very pretty." The wine uses fruit from the Sleeping Lady vineyard in Yountville along with fruit from Pritchard Hill's Artalade Vineyard.
You have free articles remaining.
Vintner Bill Dyer gave the Etude 2016 Cabernet Sauvignon his top score, saying that the wine had "ripe red fruits of currants and plum with a seamless structure, and a full body with savory notes and a long finish." Summing up its attributes, Bill noted "it had a nice interplay of intensity, concentration and balance."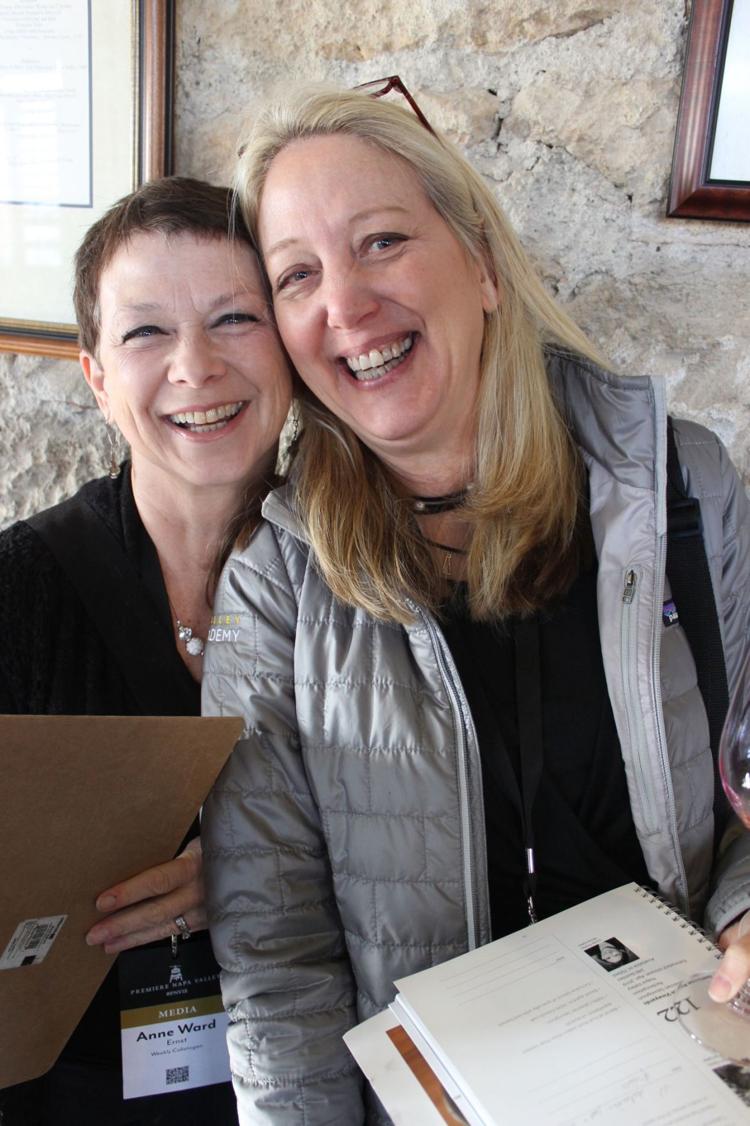 Anne Ward Ernst, editor of The Weekly Calistogan, chose Domain Chandon's 2008 Brut Sparkling Wine not only for its "delicious bright and fresh notes of pear and lemon," but also for the fact that the winning bidder can choose their own dosage on this exclusive cuvée. The final stage in traditional-method sparkling winemaking, the dosage, includes the addition of a chosen amount of sugar which determines how sweet the final wine will be.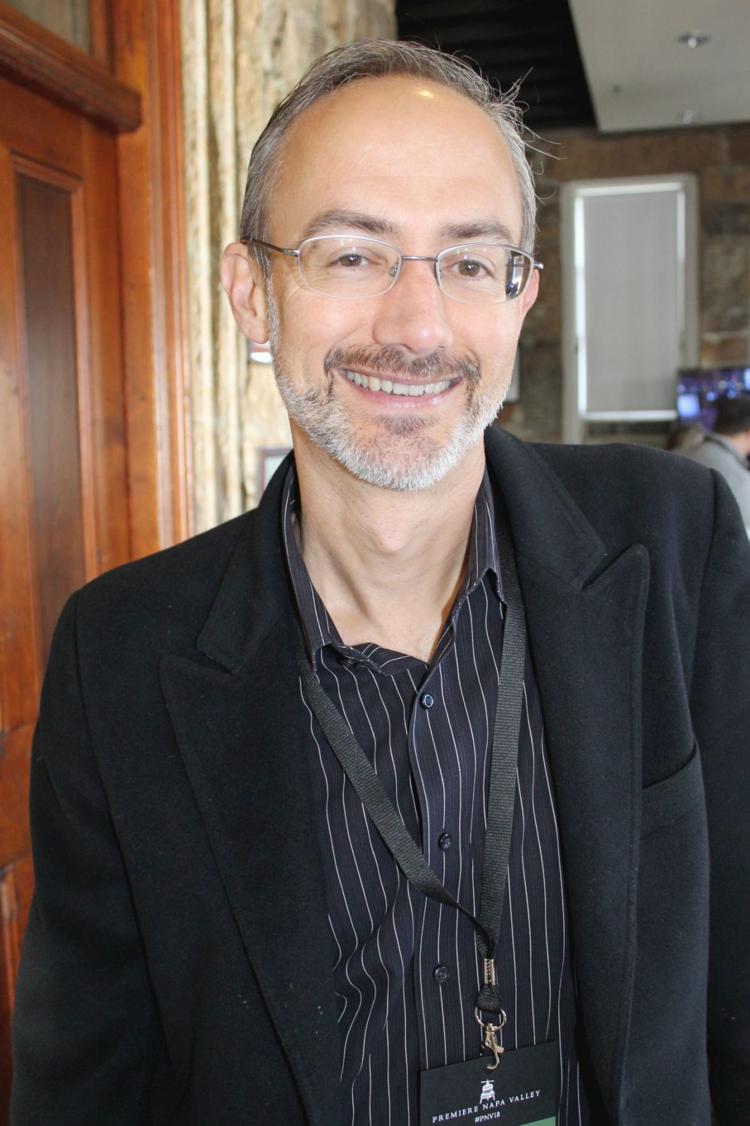 Vintner Doug Boeschen called the Honig 2016 Campbell Hillside Cabernet Sauvignon "soft, pretty, balanced — a wine that is well-made and very drinkable." This Cabernet Sauvignon is an example of truly hands-on winemaking: it is fermented in T-bins, punched down by hand, and hand-pressed in a small wooden basket press.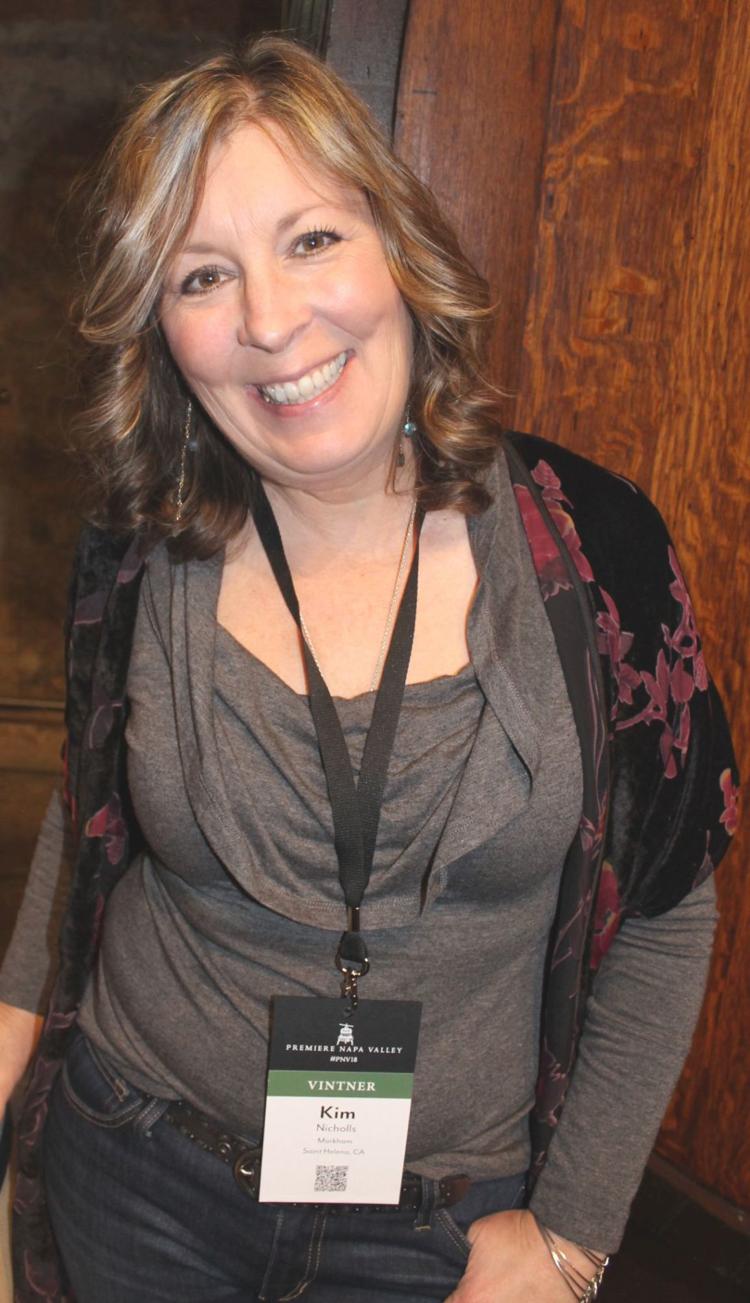 Vintner Kimberlee Nichols chose the 2016 William Hill Estate Winery "The Notch" Red Wine, saying it was "a nice representation of the 2016 vintage, with classic varieties that show Napa Valley is more than just Cabernet Sauvignon. The Notch is a blend of Malbec and Petit Verdot which will continue to age in French oak barrels for a 20 months before the winning bidder can even think of getting their hands on it.
Vintner Alan Viader's favorite was the Inglenook 2016 Cask Block Cabernet Sauvignon, appreciating the wine's "nice nose and fruit with great tobacco spice, good texture, and sage and dried lavender" complexity. The Cabernet from this historic block, he explained, usually goes into the winery's flagship Rubicon wine.
David Stevens, co-owner of St. Helena's 750 Wines, found the decision very difficult, having tasted a number of great Cabernet Franc wines at the event. Having to pick just one, he selected the Favia Erickson Winegrowers 2016 Cabernet Franc lot. Called "The Summit," the grapes are grown at 800 feet in Oakville. David chose this particular wine for its "exceptional expression of just how good Cabernet Franc can be." He explained that the Oakville Ranch vineyard has a longstanding reputation for producing excellent fruit, and the approach of Andy Erickson) and Annie Favia to winemaking brings out the best of the grape.
Monica Stevens, 750 Wines co-owner, chose the Nine Suns 2016 Grenache, telling a great story: "When I walked up to Nine Suns' vintner Jason Chang to talk to him about his five-case lot, imagine my (very pleasant) surprise when Jason poured me a sample of his Grenache! Now that is a story of itself. This Rhone-style wine was refreshingly bright and fresh, yet concentrated. A real winner in my mind for many reasons ... hutzpah and great taste, to name the obvious two."
Jack Marx of the Family Coppola selected the Reynolds Family Winery 2016 CFMR16 Red Wine saying, "The nose is brimming with bright black fruit of berry and cassis; the taste is filled with cocoa and ripe cherry and cola notes; the finish is well integrated with notes of spice from the barrels that are well blended with the fruit. That makes this barrel sample enjoyable now, but with enough complexity to enjoy years to come after bottle aging." CFMR? The wine is a blend of Cabernet Franc and Merlot.
Catherine Bugué (this writer and co-owner of the Napa Valley Wine Academy) took on two different lists, due to a panelist's illness, and chose the following wines as favorites from her designated lots:
Stewart Cellars 2016 Nomad Heritage Blend Cabernet Sauvignon due to its great story. Stewart usually produces separate vineyard-designate bottlings of Andy Beckstoffer's To Kalon, Las Piedras, Georges III, Bourn, Missouri Hopper, and Dr. Crane heritage vineyards — all highly revered vineyard sites. This is the only time a wine is being blending from all of these six sites.
Shafer Vineyards 2016 "Sunspot Vineyard" Cabernet Sauvignon has inviting dark fruits; is deeply structured but fresh, with a deliciously juicy finish. While the perfect balance and seamless integration of flavors made this a winner, it is also exciting to taste the Sunspot block — the heart of the winery's flagship Hillside Select.
Catherine Bugue, the Star's tasting panel columnist, loves writing about — and drinking — wine. You can contact Catherine at catbugue@gmail.com.