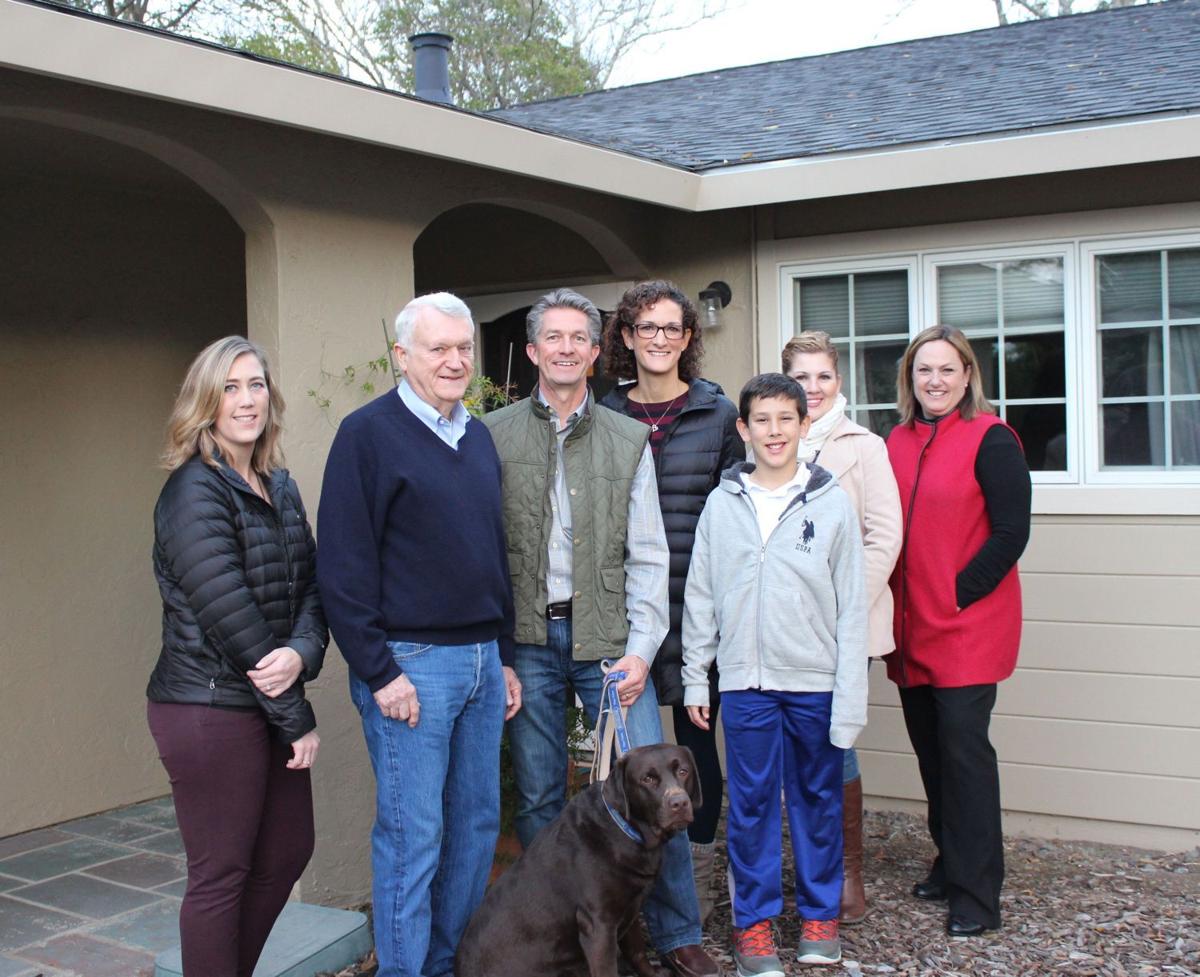 The Rombauer family saw an opportunity to make a dent in the St. Helena housing crisis recently by keeping one single-family dwelling they owned from being sold at a sky-high price.
They had purchased the house in 2001 and, although they had considered selling it, they did not want their longtime tenant, Terri Linder, and her 9-year-old son, Christian, to lose her their home.
Rombauer Vineyards founder and longtime vintner Koerner Rombauer, his wife, Sandy, and children K.R. and Sheana devised a plan with Our Town St. Helena (OTSH), the local nonprofit affordable housing advocacy group, to transfer ownership of the house to OTSH at a discounted price, thus keeping it affordable to the current tenant.
Linder and her son have rented the house from the Rombauer family for the past five years, and she was concerned she would have to relocate if the home was sold at market rate.
"I have been an academic counselor at St. Helena Unified School District for 14 years, and living in town, where I can interact with my students in everyday life makes a big difference in the role I play in their well-being," she said. "I knew I would likely have to move out of town if the house sold, and I was unhappy about that possibility."
By making the house affordable to Our Town St. Helena, the Rombauer family was able to ensure that Linder can stay in town close to her work as well as guarantee the house will remain affordable to local workers for decades to come.
OTSH is committed to providing housing opportunities to the people vital to St. Helena, said OTSH board President Mary Stephenson. "Maintaining some existing homes that are affordable to working families protects the sense of community that we all cherish as well as our town's economic vitality."
Our Town St. Helena took possession of the house this month through a combination of a donation and a low-interest loan from the Rombauers.
In return, OTSH will ensure the house stays affordable for a local employee as either a rental or deed-restricted home for the next 50 years. That means that Linder is guaranteed minimal rent increases as long as she lives there and that any future tenants will pay a rent rate commensurate with what is affordable for a middle-income family who is employed in St. Helena or the surrounding area.
If OTSH decides to sell the house in the future, the sales price will be tied to an affordability scale for a middle-income family.
K.R. Rombauer, vice president of Rombauer Vineyards, stated that he and his sister were delighted to participate in this unique opportunity to help local workers live in our community. "Our mother and father set a great example of how to give back to the community that has been so good to my family, and we are happy to continue the tradition. Housing for all levels of workers is a concern Upvalley, and keeping some homes affordable in St. Helena can make a difference. "
The entire Rombauer family is involved in the winery management and operations, and all have been contributors to the Napa Valley community for more than 35 years. They have established endowments with UCSF for pancreatic cancer research, and are enthusiastic supporters of Napa Valley Hospice & Adult Day Services. Local causes also hold a special place for them — whether it is Koerner Rombauer's aggressive bidding at FFA auctions, or donations to the Napa Land Trust, St. Helena Choral Society, Grace Episcopal Church's annual Adopt-a-family, Napa Farmworkers Cinco De de Mayo Fundraiser, or local schools, hospitals and fire departments.
"This kind of innovative thinking is exactly what our community needs to counteract the decrease in workforce housing due to soaring real estate prices and the influx of second homes," said Stephenson. "The Rombauers' generous gift is not only of great value today, but will also benefit St. Helena's future generations."
For information on how you can help support OTSH's local housing efforts, email ourtownsh@gmail.com.