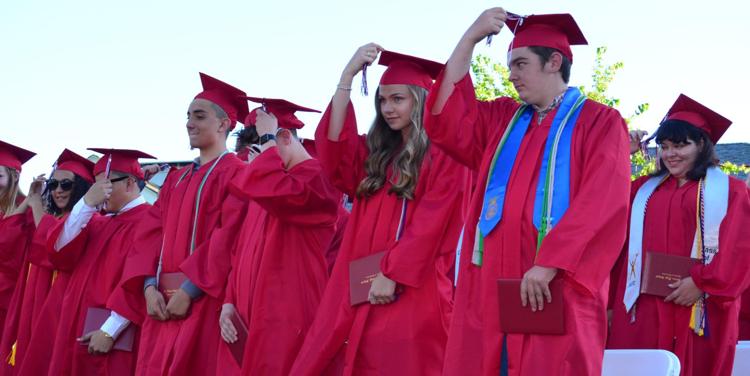 After 13 years of learning, growing and socializing, the future has arrived for St. Helena High School's Class of 2018.
Students looked back on their school experience during Friday's graduation ceremony. Brooke Hollister said this class is "on the quiet side," but its students have diverse interests and always support one another academically and athletically.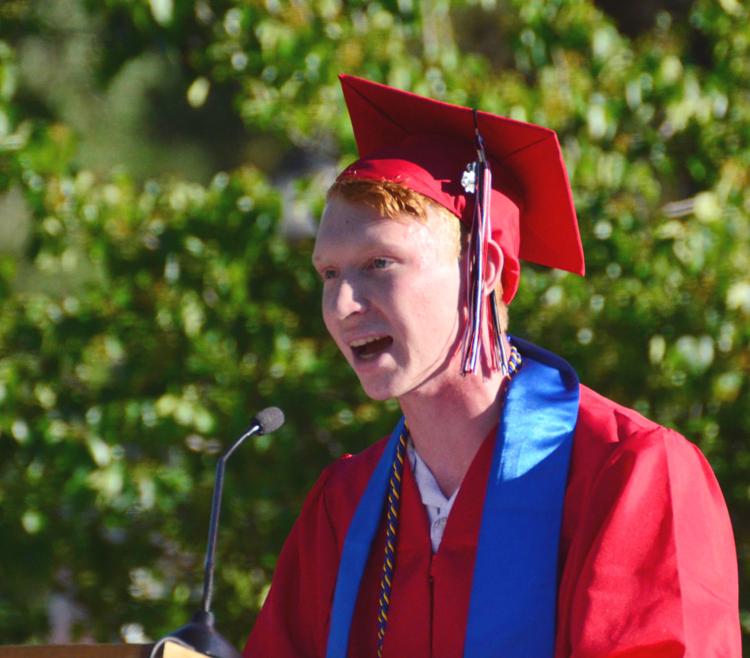 Many people compare high school to a chapter in a book, but Hollister said St. Helena High School has been more like the book's editor, where people are "dedicated to revising, refining and polishing its students."
Rusty Frank talked about his time at the primary, elementary and middle schools, culminating with his four years at St. Helena High School, with its world-class auditorium, aquatic complex, football field, track, and a talented faculty that inspires students to reach their full potential.
"To say we had an auspicious start in life would be an understatement," Frank said. "We are blessed with the best, and I am referring to the adults and community around us."
You have free articles remaining.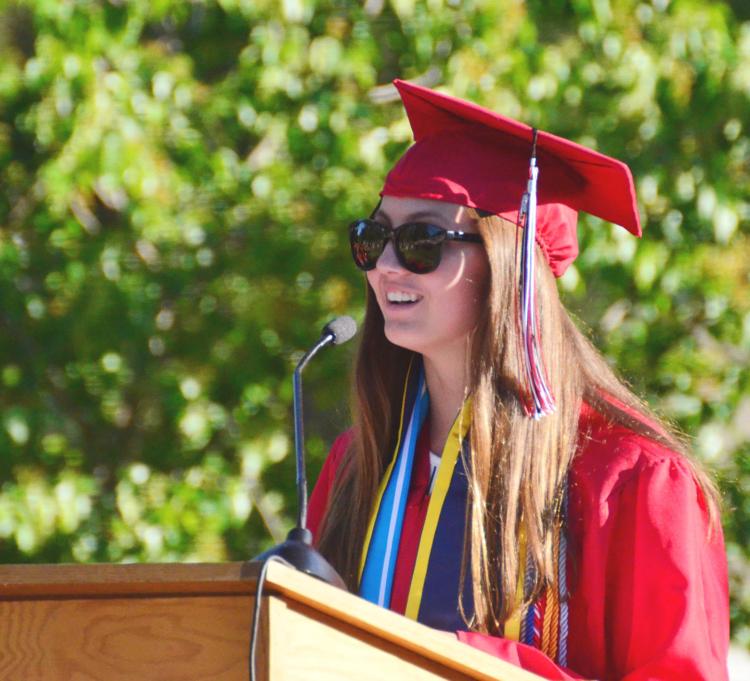 He drew laughs with a few facetious references to the dubious fad of teens eating Tide pods, but he turned it into a serious life lesson.
"As we forge ahead in our academics, let us be mindful, let us be open to new ideas – in fact, let us seek them out," Frank said. "Let us challenge our beliefs as we share them with others. But most importantly, let us not fall prey to the shiny, colorful and convenient – the lures which can get us off course – the Tide pods in our life."
There was no foreign exchange student in this year's class, but Hailey Peterson was the next closest thing. She moved from North Carolina to St. Helena before her junior year.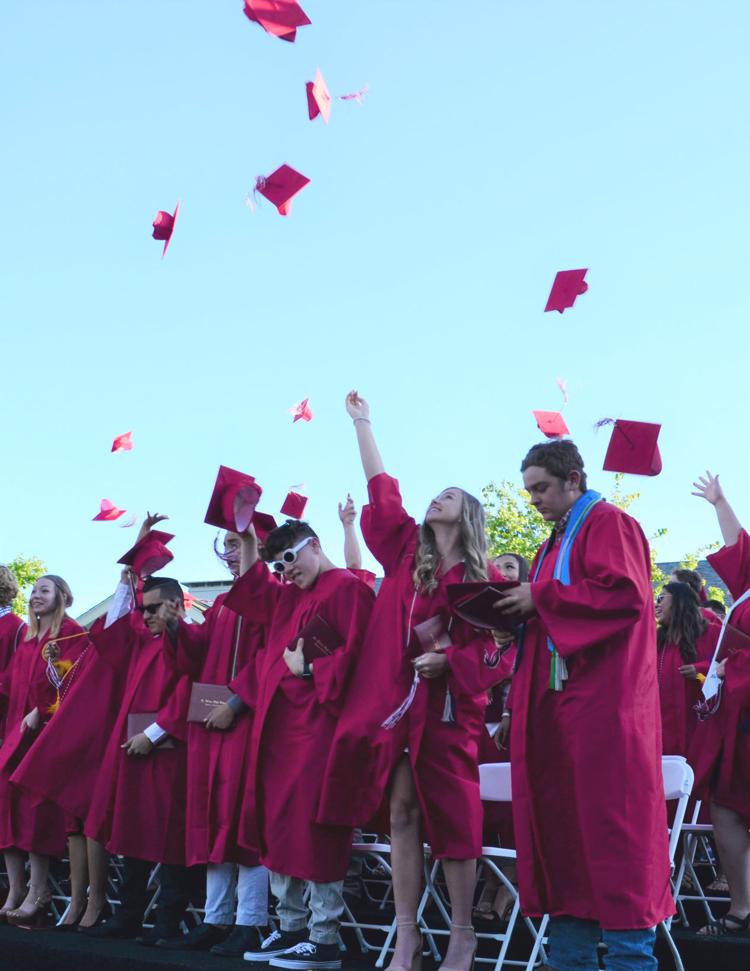 Peterson's mother is in the Air Force, so her family has never stayed in one place for more than a few years. She said she's never felt more at home than she has at St. Helena High School, even though it took her some time to adjust.
"As you all venture off to different places to do different things, do not let the fear of failure stop you from trying," she said.
Hollister shared a similar experience. Coming from the St. Helena Catholic School, she didn't know a lot of her classmates heading into high school, but she enjoyed getting to know them.
"To quote one of the greatest figures and philosophers of our time, Patrick Star from 'SpongeBob SquarePants,' knowledge cannot replace friendship," Hollister said. "While all of us have learned a great deal over the last four years, that knowledge is secondary to the people with whom that knowledge has been gained."