In 1978 Jack Daniels and Winston Wilson launched an innovative wine company with headquarters in St. Helena. Their concept was to provide small family-owned wineries — many of whom were unable to afford a dedicated sales and marketing team — access to important retailers, restaurants and private collectors throughout the United States. The idea took hold and helped fuel some of what are now the world's most highly sought-after wine brands, including Hungary's Royal Tokaji, Italy's Biondi-Santi, France's Domaine de la Romanée-Conti and Napa Valley's own Schramsberg.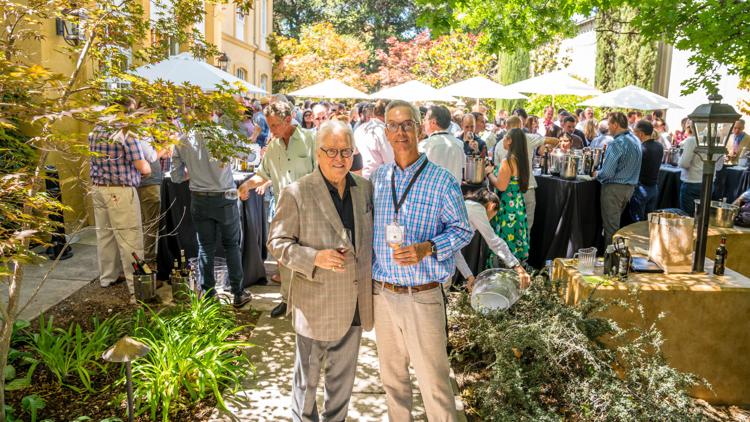 "Our focus has always been helping bring together our iconic family-owned wine producers with those that might best appreciate their quality, craftsmanship and limited quantities," Daniels said. "We are honored to represent some of the finest wines from around the world, and we wanted to celebrate our 40-year anniversary by sharing our portfolio partners with clients around the country."
To commemorate the milestone the Wilson Daniel team conducted a five-city tour in early June that began in St. Helena and was followed by events in Los Angeles, Houston, Chicago and New York City.
Building icons
Daniels' business partner, Winston "Win" Wilson Jr., died in 2006. Three years earlier the two had sold Wilson Daniels Ltd. to another family business, Young's Holdings Inc., owned by the Underwood family. And although Daniels stepped away from the company for a few years after the sale, by 2012 he'd returned.
"The economy was challenging and the focus had shifted, so I was asked to come back in and help get things back on track," he said.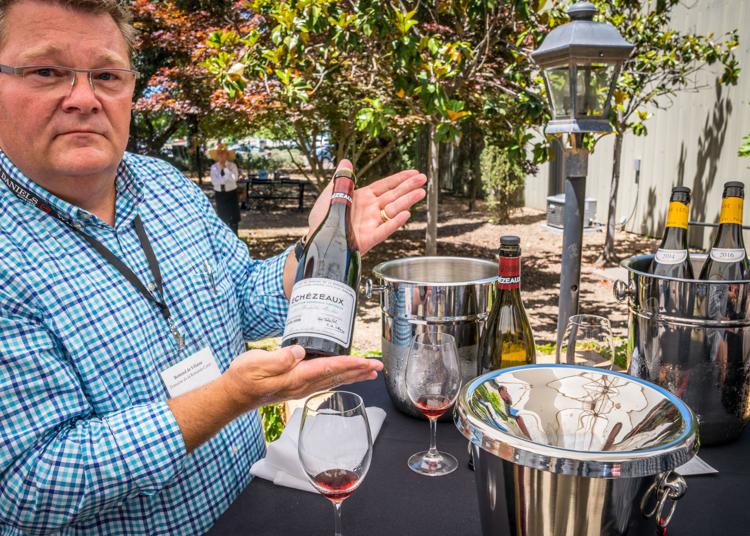 After steadying the ship, still under the ownership of the Underwoods, in 2015 Daniels once again handed the reins over, this time to Rocco Lombardo, who is now president.
"Rocco has continued the tradition of quality leadership at Wilson Daniels," said Chris Underwood, CEO of Young's Holdings. "Our goal remains to deliver tremendous value to our industry partners and customers, building on what Jack and Win created."
Napa Valley and beyond
By the early 1970s both Daniels and Wilson had become enamored with wine and had found their way to the Napa Valley. When they met, Daniels was working for Donn Chappellet as a national sales manager and Wilson was working for Cuvaison — but they both became aware of a distinct opportunity.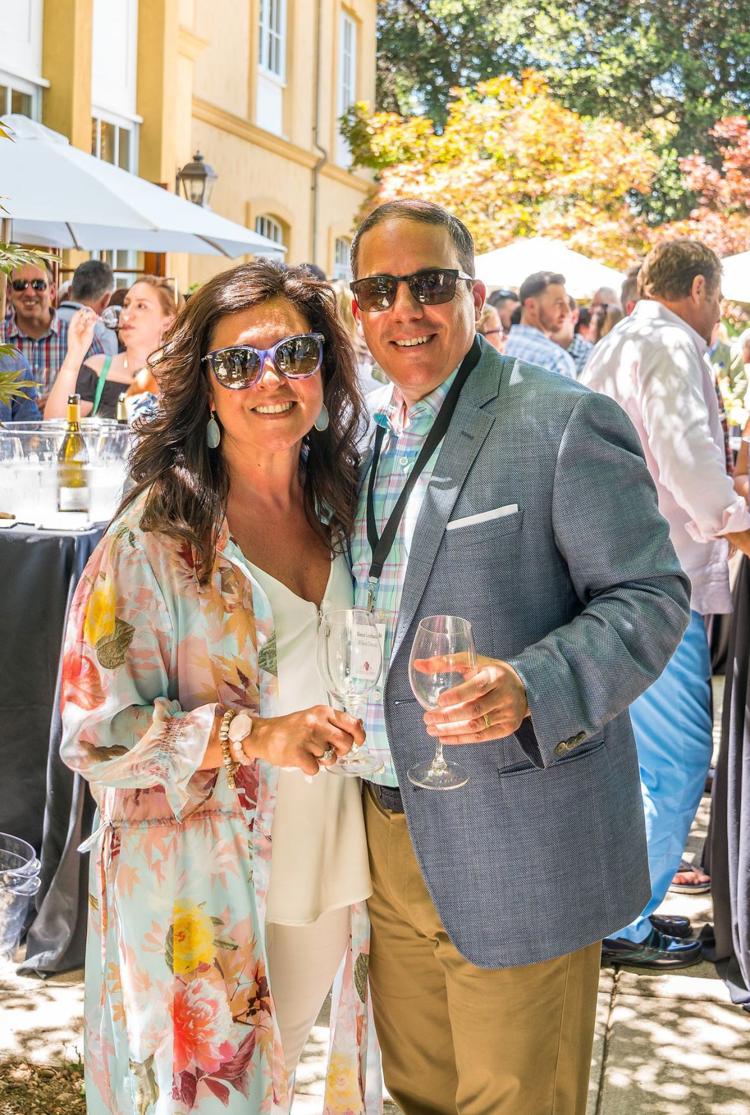 "We were seeing a real need for smaller brands to have someone out in the market who knew how to represent their unique wines but also who understood the value of protecting and enhancing what they inherently had — integrity and no compromise when it came to quality."
Initially Wilson Daniels focused only on wines from the Napa Valley, including both of their earlier employers, Chappellet and Cuvaison, but also Heitz, St. Clement and Wente. One year later they added what for many in the wine world have become prized jewels — wines from France's Domaine de la Romanée-Conti, including Echézeaux.
Pouring gold
Guests for the anniversary event gathered in the small courtyard at the Wilson Daniels building, located just south of downtown. They'd come to commune and congratulate, but they also came to taste wine.
You have free articles remaining.
"We've never served Échezeaux at a tasting like this before," Daniels said, "but we felt like this was the year to share all the wines from our entire collection."
The day was hot — 97 degrees — but the gathering seemed undeterred, spurred on by the dizzying array of wines being served.
On very rare occasions (only three times before) I have had the great fortune to taste Échezeaux — and it's one of those experiences that caused me to rethink my reliance on Cabernet Sauvignon as the key to better understanding the profound relationship between wine and time.
At the event the 2008 Échezeaux was served. Drinking a 10-year-old Pinot Noir from the Côte de Nuits subregion of Burgundy, France, is something of infanticide. However, even so, the young wine showed a complexity of fruit, from red cherry to black current, the aromas lifting from the glass in a wispy aromatic cloud of violet, oak and earth.
Although the wine was delicious and certainly special (only around 24 cases of the wine was imported to the United States, according to the Wine Spectator), those fortunate enough to taste this wine again in 10, 20 or more years will likely be rewarded greatly for their willpower.
Local connections
Each of the wines at the event was poured by the winemakers or winery owners themselves, one of them being Napa Valley native Hugh Davies of Schramsberg.
"We've been with Wilson Daniels for 22 years," Davies said. "We have a real connection with the team, and our partnership works well to help foster strong relationships with our extended wholesale network."
Davies went on to explain the importance of working with another family-owned business.
"My father started with Wilson Daniels a long time ago, and we are still working with them, now under the ownership of the Underwood family," Davies said. "The wholesale markets have changed, but what has not changed is the need to build strong connections. Having a collection of family-owned wineries represented by another family-owned business has made a real difference in what has become a super-competitive marketplace."
One complication faced by many small brands centers on the challenges of limited resources — time, personnel, money — that hinder the access to a sales force large enough to present wines to accounts and customers spread across the country. But, as Davies explains it, Wilson Daniels is the equivalent of having a collection of ships that have been gathered together into a larger and stronger fleet, able to share resources with "boots on the ground," leveraging the collection of strong wine brands and trained staff to "wow and delight" potential customers.
"I think Wilson Daniels is not only compelling for iconic wine brands but also as a place for people who are passionate about what they do every day to come together — our winery partners, my colleagues, our trade partners," said Kimberly Bowden, a senior brand manager at Wilson Daniels. "Our winery partners all have unique stories, and Wilson Daniels provides a platform to share them."
Focused on core values
As the future of wine sales becomes increasingly competitive, the company intends to keep focused on what Daniels refers to as their core values: integrity, quality and service. As a part of those efforts, Young's has recently launched Wilson Daniels Wholesale, which amounts to a specialized wine distributor within their broader network, bypassing the need to work with what are often-unresponsive and behemoth wine-distributing companies such as Southern Glazer's Wine and Spirits (in 36 states) and Republic National Distributing Co. (in 22 states).
"The ability to work with Wilson Daniels Wholesale allows us to have a stronger voice in the marketplace," Daniels said. "Because the biggest distributors have such large books (lists of wine) and because they often serve the largest wine producers on the planet (Gallo, Constellation, etc.), they often find it difficult to service smaller brands. But we now have a more focused option."
As Wilson Daniels grows, they expect to remain focused on the ingredients that have made them successful in the past.
"Our emphasis is on family and luxury, and we focus on brands that have a clear understanding of their unique terroir (place), are of exceptional quality and fill a complementary role within our portfolio," Daniels said. "The world of wine continues to be competitive and the smaller brands can get lost in what has become an increasingly consolidated wholesale marketplace, and so Wilson Daniels will continue to be a critical partner for such special producers, now and in the future."