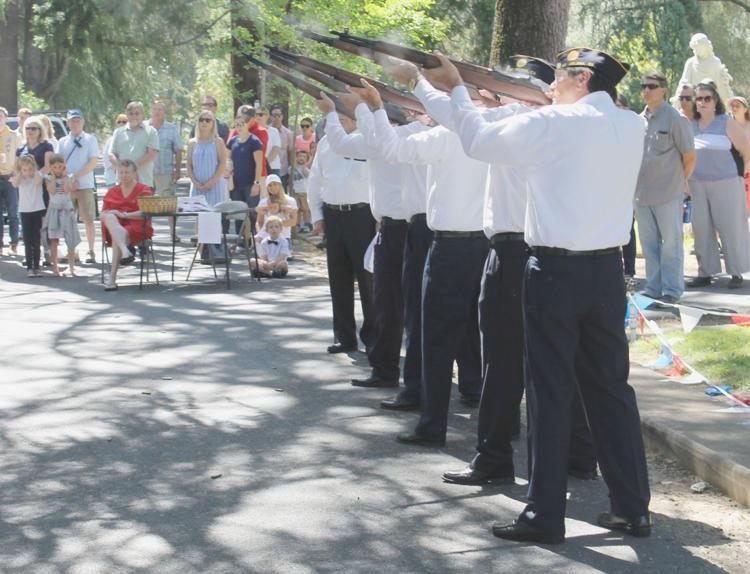 An Italian immigrant determined to fight for his new country, a decorated submarine commander who went down fighting, and a St. Helena High School graduate who became a hometown hero were among the fallen members of the military remembered during the American Legion's annual Memorial Day ceremony on Monday.
The names etched on the St. Helena Cemetery's granite war memorial shouldn't just inspire gratitude, said Chris Morisoli, who was this year's featured speaker.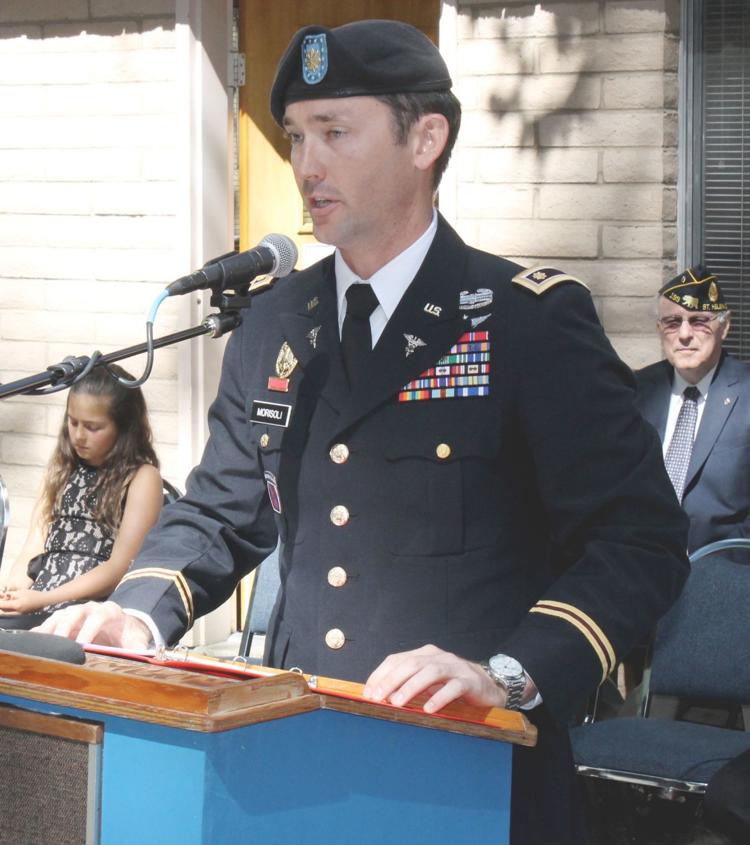 "More importantly, we can hold true to our civic duties," Morisoli said. "We can be present. We can participate in our democracy and we can be informed. This is how we make their sacrifice count and ensure that their precious lives were not wasted or lost in vain."
Morisoli spent 12 years as a medevac pilot and company commander in Iraq, Afghanistan, Indonesia, Malaysia and Taiwan. He's now serving in the California Army National Guard.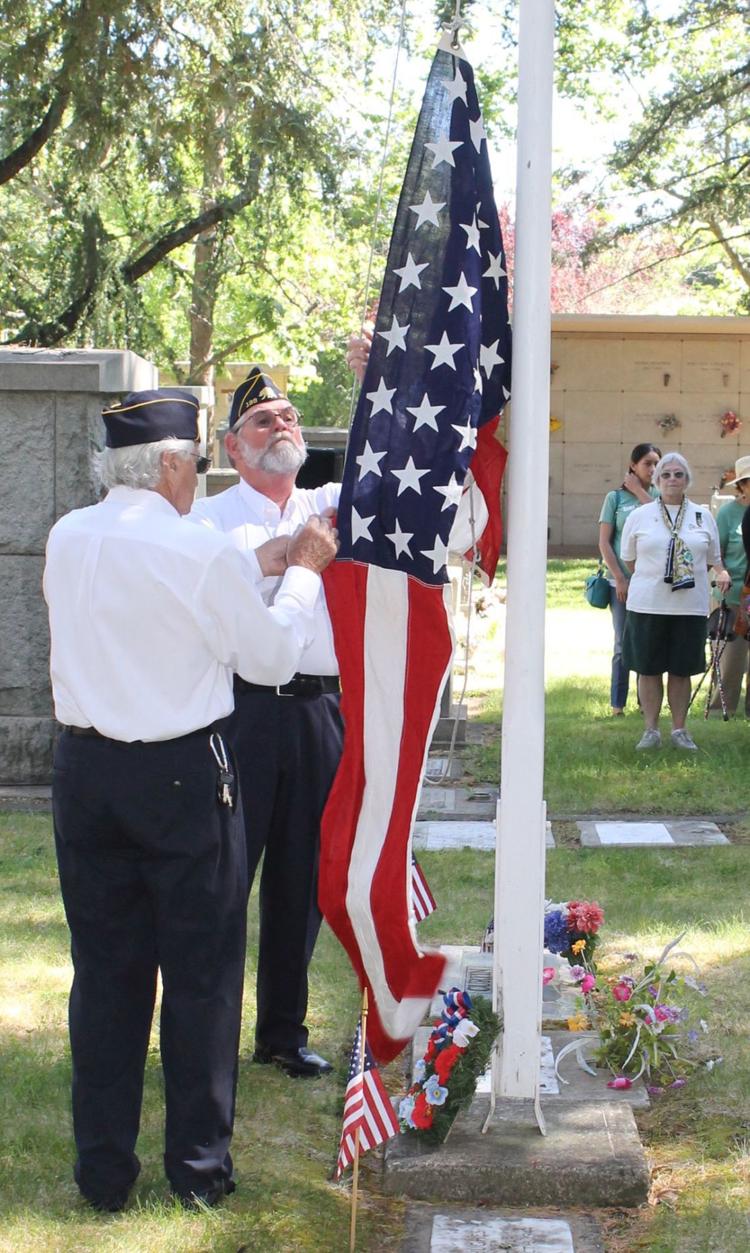 Morisoli hardly mentioned his own service, focusing instead on the St. Helenans who have died in World War I, World War II, Korea, Vietnam and Afghanistan.
Gulio Brovelli, a native of Italy, lived on Pope Street and worked in the vineyards and mines of Chiles Valley. When the U.S. entered World War I in 1917, he enlisted in the Army along with his friends Ervin Hurd, a St. Helena High School grad working as a clerk at the post office, and Ben Korte, who lived on his family's ranch on Ehlers Lane.
Before leaving for basic training, Brovelli filed for his citizenship, saying, "I've come to this country to make my home, and if it is good enough to live in, then it is good enough to fight for. I would rather fight for Uncle Sam."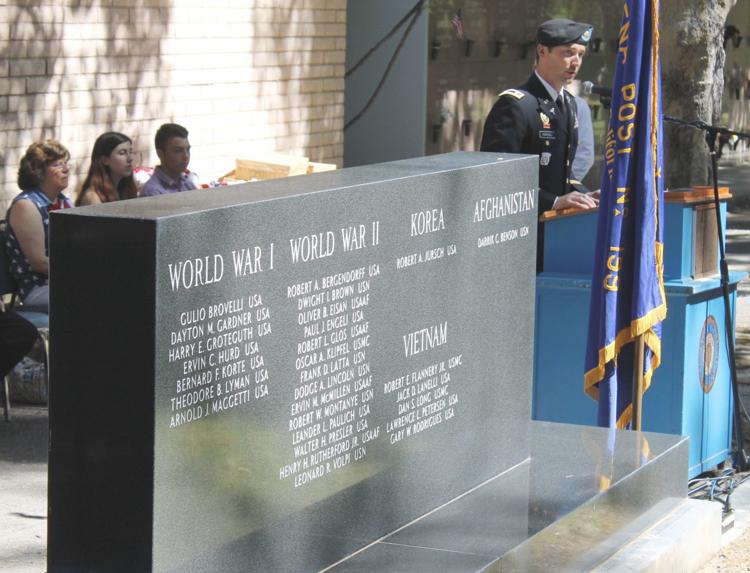 The three friends left St. Helena on Oct. 3, 1917, ultimately being assigned to separate infantry units in France. Korte was killed on July 21, 1918, during the Battle of Chateau-Thierry. Hurd died delivering a message to the front line on Oct. 20, 1918, just 22 days before the armistice that ended the war.
You have free articles remaining.
Brovelli was killed on Oct. 8, 1918, during the Meuse-Argonne Offensive. He was buried in an American cemetery in France and awarded his U.S. citizenship.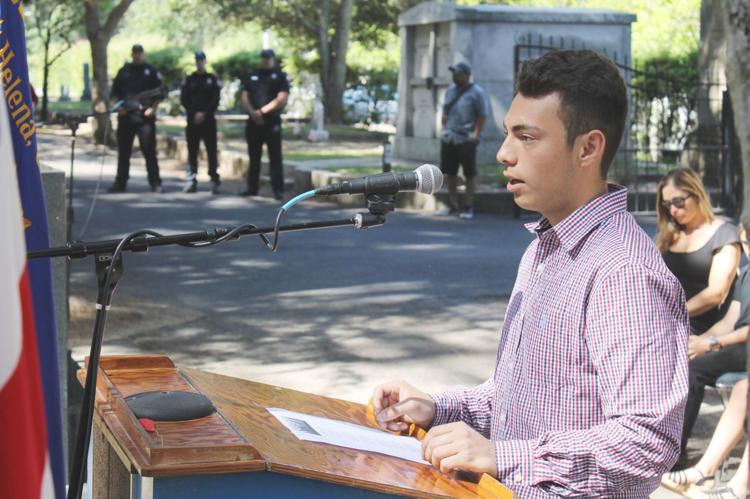 Morisoli also told the story of submarine commander Frank Latta, a graduate of the U.S. Naval Academy who lived on Vineyard Avenue with his wife and two children. During World War II he served as commander of the submarine U.S.S. Narwhal, earning the Navy Cross when his sub became the first to shell Japanese soil.
Latta went on to command the U.S.S. Lagarto, which was destroyed by a depth charge while attacking a Japanese convoy in the Gulf of Thailand. Sixty years later, divers found the wreck of the Lagarto on the ocean floor and discovered that its last torpedo had been fired just before it sank.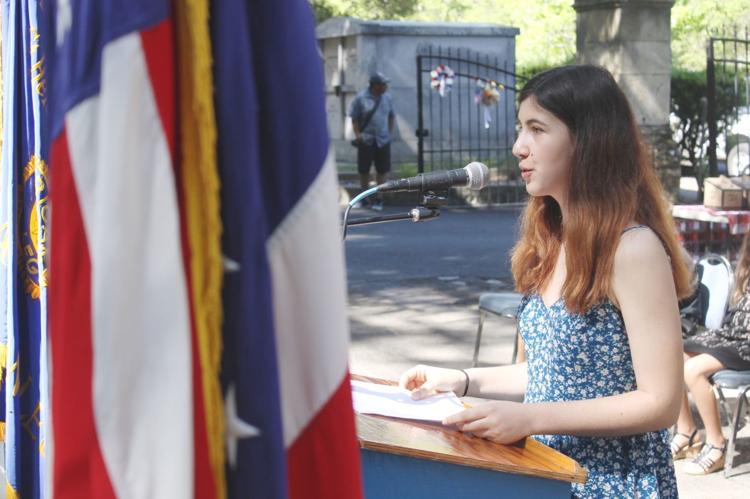 Also killed during World War II was Oliver Eisan, a St. Helena native whose family owned a walnut orchard on White Sulphur Springs Road. As lead navigator for a B-29 bomber squadron, Eisan received two Distinguished Flying Crosses, three Air Medals and a Purple Heart. In 1945, his plane was shot down over what is now known as Taiwan. His body nor those of his crew were never recovered.
Morisoli went on to tell of Robert Jursch, who was awarded the Silver Star and died fighting the Chinese during the Korean War, and of Gary Rodrigues and Robert Flannery, best friends and undefeated football stars at St. Helena High School who fought in Vietnam and were killed within two days of each other in 1977.
"Gulio, Ervin, Ben, Frank, Oliver, Robert, Gary and Bob are just a few of the ordinary people from St. Helena who did extraordinary things in our service," Morisoli said. "We are forever in their debt."
Morisoli ended by telling the story of Darrik Benson. A graduate of St. Helena High School who became an elite Navy SEAL, Benson was one of 30 servicemembers killed on Aug. 6, 2011, when their Chinook helicopter was shot down in Afghanistan's Wardak Province, Morisoli said.
Benson's death reminds us that "this incredible free life that we live is not inherited by happenstance, but rather bought with unimaginable sacrifices," Morisoli said.
In addition to Morisoli's remarks, there was also a brief welcome by Post Commander Craig Pina and prayers by pastors Sean Collins and Steve Sager. Ileene Christianson-Torres of St. Helena High School sang the national anthem and "When I am laid in earth" from Henry Purcell's "Dido and Aeneas."
Wreaths were laid in honor of fallen servicemembers of various wars by Pathfinders, Cub Scouts, Girl Scouts, Boy Scouts, Marilyn Coy, Anthony and Katrina Benson-Verducci (Darrik's nephew and niece) and American Legion memnbers Larry Parady, Robert Ashley, Frank Whitbeck, John West, Norm Manzer and Sean Collins.