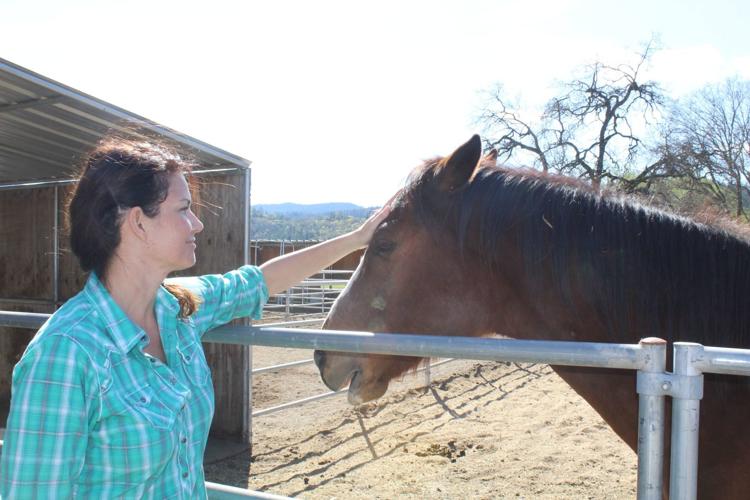 Sunrise Horse Rescue is riding hard on its fundraising campaign to meet the financial goals necessary to bring its herd of 23 horses to a new home. It's not an easy challenge, according to Lindsay Merget, managing director. But the organization's campaign is making substantial progress.
They have found "the perfect site" for Sunrise Horse Rescue, according to Merget, to fulfill its purpose of rescuing abused and neglected horses in Napa County.
"We've raised almost $700,000," she said last Wednesday, standing beside Richie – a retired thoroughbred at their temporary site on Tubbs Lane. But the campaign is far from over, and the need for a permanent facility for the horses remains crucial.
The site is 32 acres of mostly flat land, usable for pasture, with a barn, power, water, septic system and living quarters already in place. Merget said that's enough land for the Sunrise herd to roam and graze happily and over time for the organization to build an arena and facilities to host clinics and community outreach programs.
The central location of the property is also perfect for Sunrise's 150 volunteers. A crew of 45 active volunteers rotates through a schedule to help with the daily activities of feeding and caring for the animals. Consequently, the new location would continue to be very accessible to the communities of the valley. "Plus, there's room for expansion that will allow the organization to rescue more horses and host more community outreach groups," Merget said.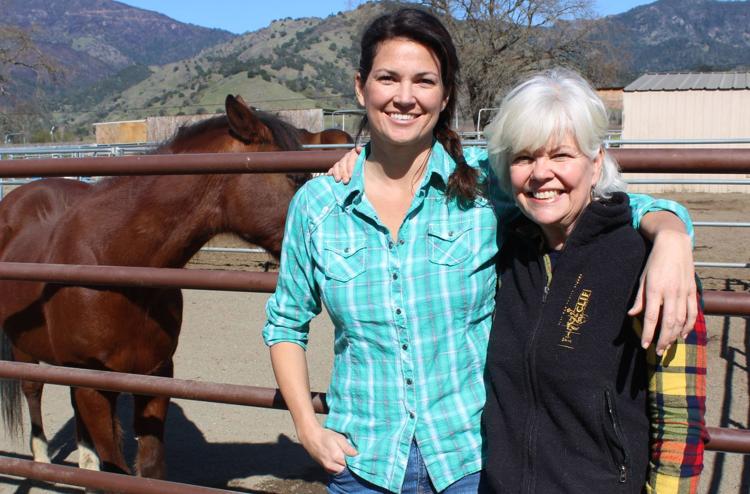 But though the organization has reached its first milestone of fundraising, it's only one element in a process to purchase the property, according to founding member Lisa O'Connor.
"We are making substantial progress," Merget said. "We have community programs planned which we know will benefit the Napa Valley. But first we must solidify the sanctuary for our horses. And that's our goal now."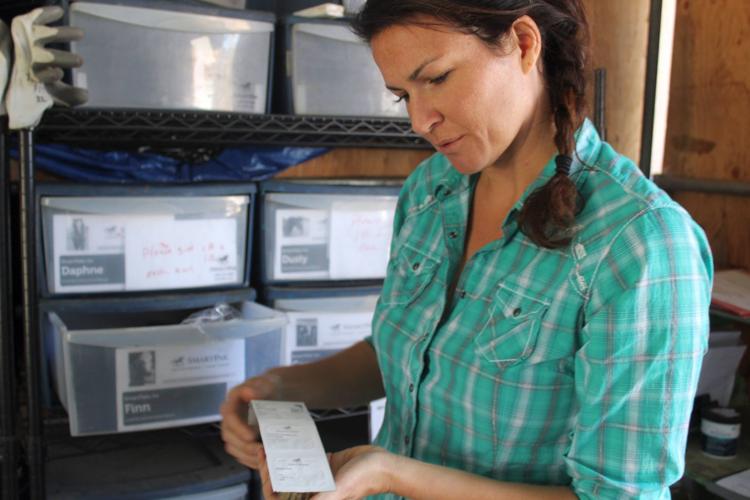 According to Merget, it costs between $6,000 and $8,000 a year to care for each rescued horse, including feed, vet care, medical supplements and board. Vet care alone for an aging horse increases over time, too, and each horse has specific dietary needs. Sunrise Horse Rescue, according to Merget, cares for its horses' veterinary needs using only the "best practices" standards. It pays off in the growing longevity of each horse's lifespan.
For instance, Richie is 15 years old. It used to be that the average lifespan of such horses would seldom reach 20 years of age. In fact, according to the organization's website, 186 horses died in racing related accidents in 2012 alone, while 24 thoroughbreds die every single week on race tracks throughout the United States. But Richie was fortunate. He was rescued after fracturing his fetlock (ankle).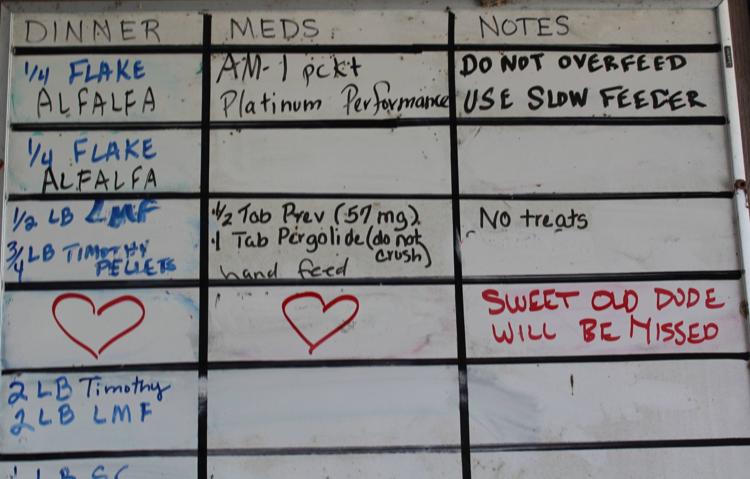 Richie will never race again and can never be ridden, but he still has many years of quality life left. "He's sweet and gentle," Merget said. "But he does want to keep your attention."
The reality of life for aging horses is the overwhelming motivation that drives Merget, O'Connor and many others at Sunrise Horse Rescue to build and maintain the horse sanctuary. And it's a reality that is steeped in a tradition of public attitudes about horses that the organization is trying to change.
"Most people consider horses to be simply livestock," said O'Connor. "People often believe that horses are somehow disposable; that they only have value if they can pay for themselves through their work. But we see, every day, that the so-called 'value' of horses is far greater than their designation as livestock, and that this greater value continues long past their commercial designation."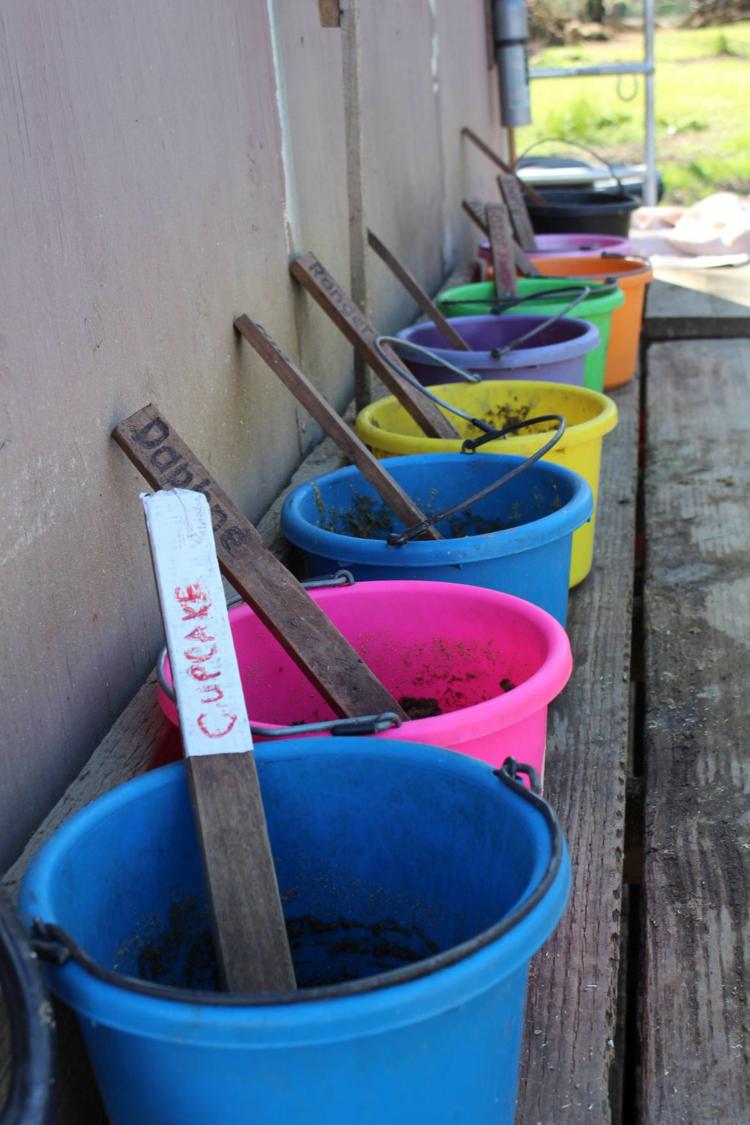 Horses are complex creatures, Merget said. They have a power to help humans heal illnesses such as depression, PTSD, and other maladies. Consequently, Sunrise offers natural horsemanship training classes, group educational experiences, and many different volunteer opportunities that connect individuals with that power. "Sunrise Horse Rescue is a place where people and horses can connect on a deeper level and build relationships based on mutual respect, trust and compassion."
Then O'Connor and Merget, standing in a small shed where the health supplements for the horses are stored, told a story about how those traditional attitudes are changing. They told the story of Tex, a horse once owned by a rancher who had many horses. The owner had that traditional, commercial attitude about the disposability of his livestock until, one day, he called up Sunrise Horse Rescue.
"He said that there was something special about Tex," O'Connor said. "Tex was a Quarter Horse gelding, a ranch, calf roping and rodeo horse. Tex had seen it all." But to Tex's owner it didn't seem right that Tex should be put down and sold to slaughter. "He still had a good many years left to offer," O'Connor continued. "So they approached us. They wanted Tex to have a quiet place for his retirement. And so we took Tex in, and he became bonded to Cinder. He was a favorite here."
Both Tex and Cinder have since passed on, but to O'Connor it seemed like this was a turning point to explain how Sunrise was overcoming the traditional "livestock" perspective on horses.