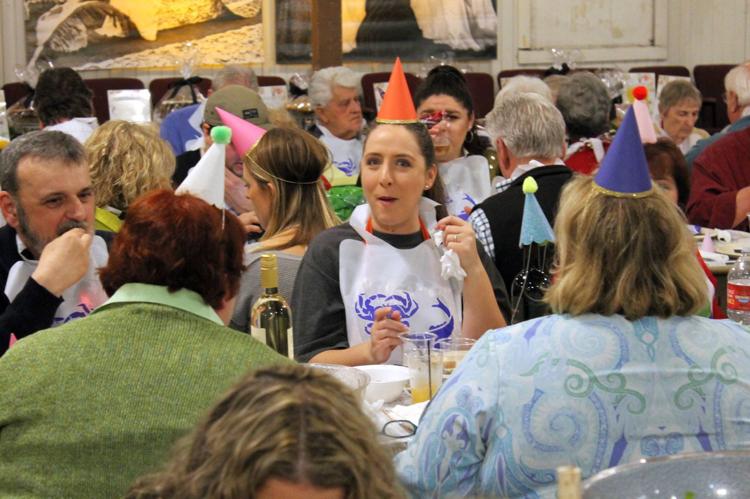 More than 250 diners feasted on crab over two evenings as the Soroptimists International of St. Helena presented its 41st Annual Crab Feed last Friday and Saturday at the Native Sons Hall on Spring Street.
A highlight of the event was the vintage mid-century photographs of St. Helena sights as well as live and silent auctions and entertainment.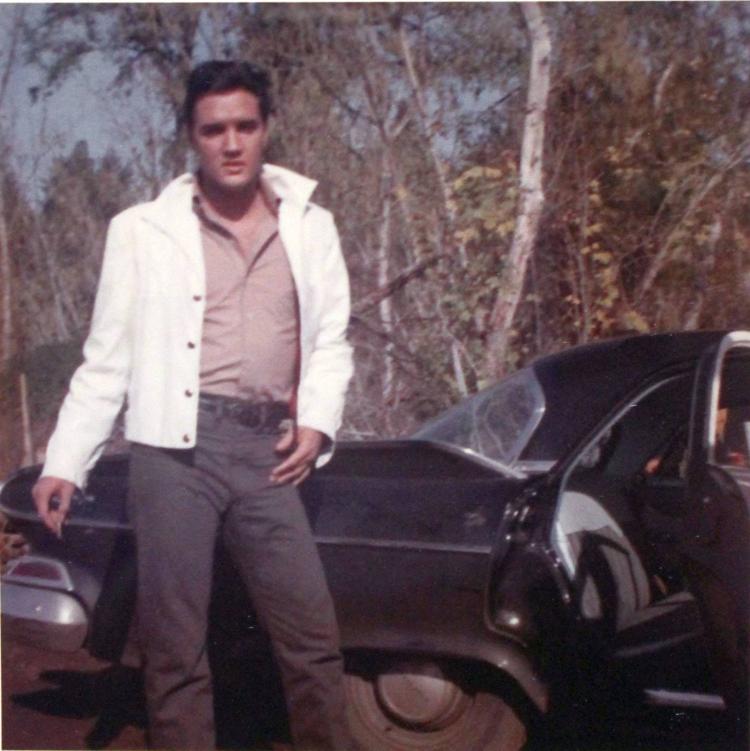 Diners were surrounded by the enlarged photographs that depicted downtown St. Helena parades and parade floats, marching bands, bathing beauties, former Governor and President Ronald Reagan, and the sights and motifs of small town St. Helena in the 1970s and 1980s. There was even a photo of the rock 'n' roll legend, Elvis Presley.
Some of the photographs, many of which were available for sale in the smaller section of the hall, were the work of Lois Dorn, a former St. Helena reporter from 1969-1971. Dorn donated copies of the photographs to the St. Helena Historical Society on a visit back to town in 2014. All were presented courtesy of the St. Helena Historical Society.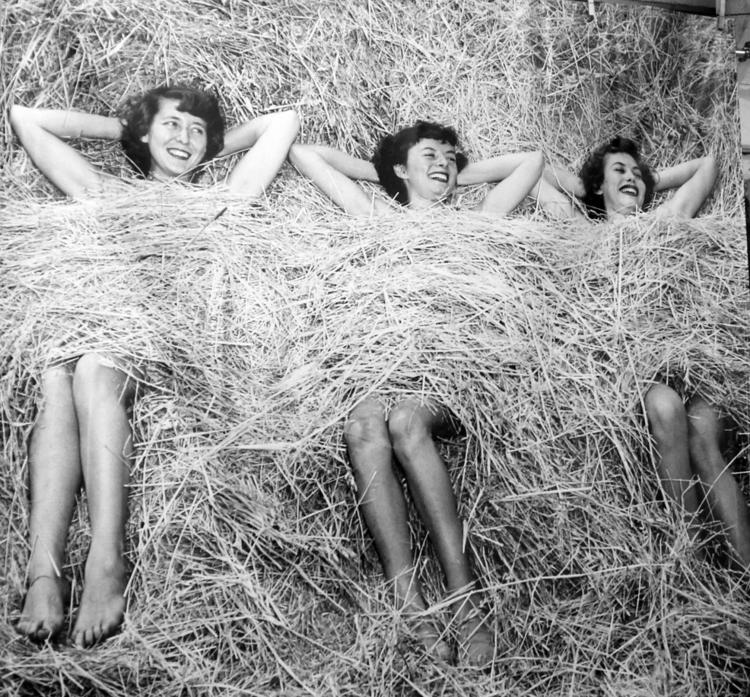 Dorn wrote in an article for the Star that "many of the photos depict a nostalgia. The cluttered engraving plant. The press wall — looking like an abstract painting — where the printers wiped their hands. The women's room door, which once featured the sign 'Does.' The mirror on the editor's door through which he (Starr Baldwin) could monitor the comings and goings of the front office…. They gave life to this gaining newspaper shop, homage to the now silent voice of the people who'd gone before them."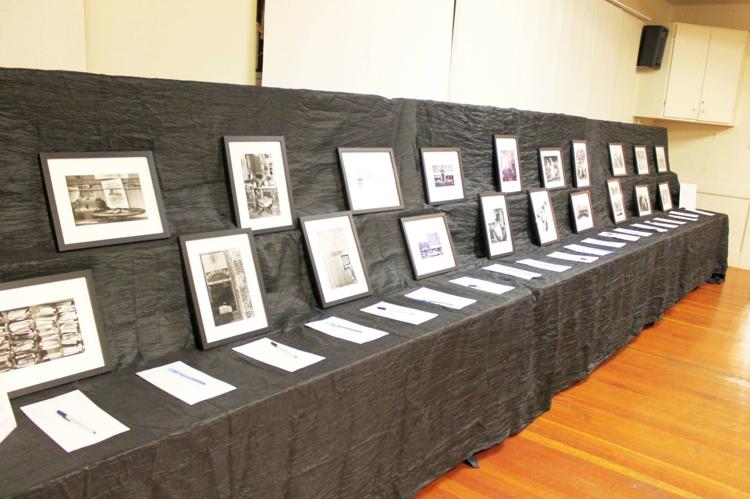 At Friday's feed, diners were busy socializing or laying down bids for the beautifully decorated cakes and other deserts at the silent auction table.
Betsy Holzhauer, eyeing the empty seat where her husband Tony was to have sat, said she was on her own that evening. "Tony said he wouldn't come unless I picked the crab for him," she said with a laugh.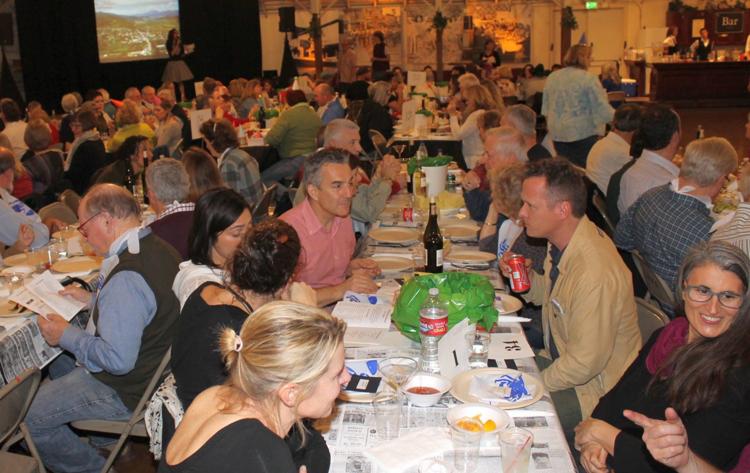 But others were not so "picky" as salad and trays of fresh crab were escorted to the tables by teams of young volunteers.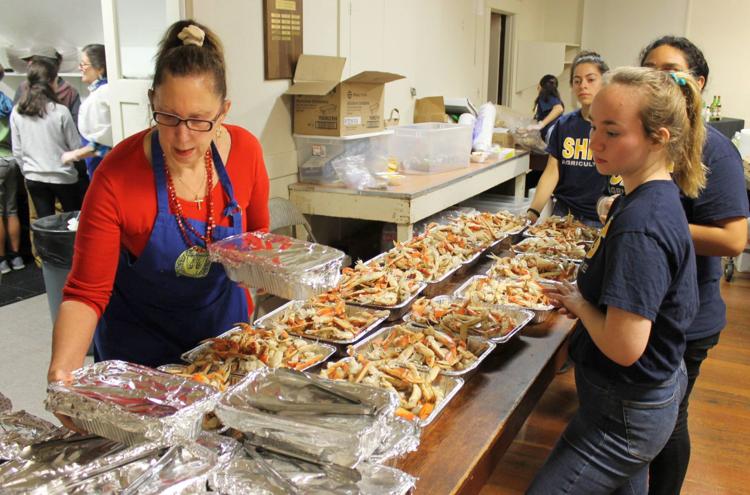 "Our goal is simple," read the Soroptimists' brochures that advertised the event. "To raise awareness of the needs of women and girls in the Napa Valley by throwing the best party in town!"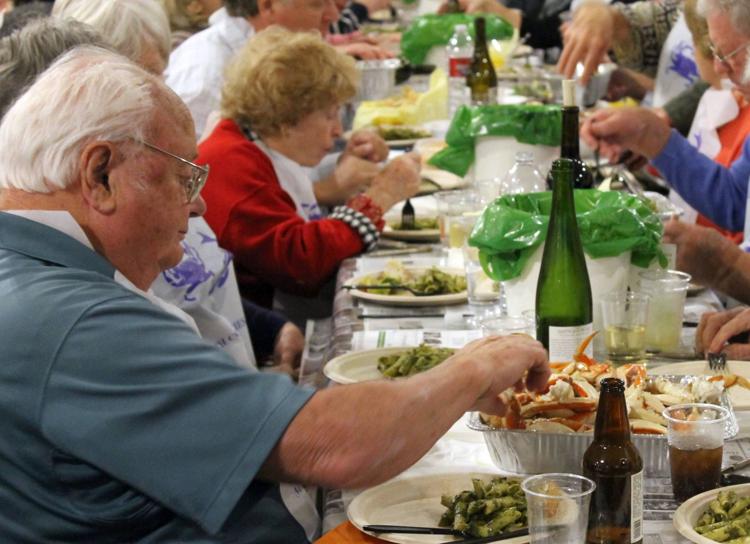 Indeed, on Friday night, which hosted the first 100 diners according to the roster at the door, it was clear that the goal was being well received.