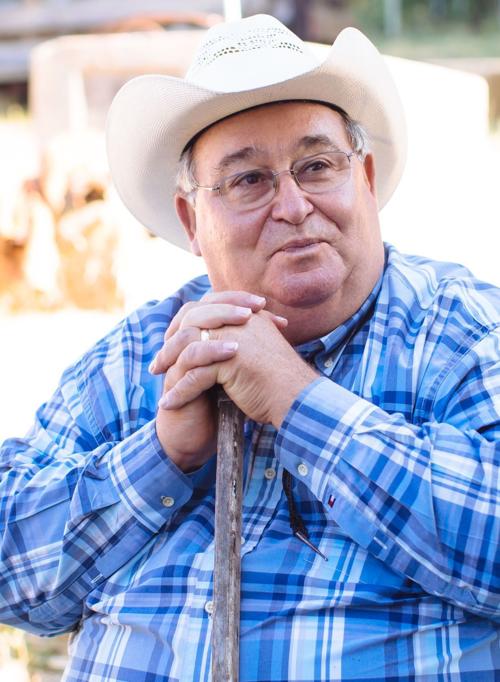 Ted Hall, president and CEO of Long Meadow Ranch in Rutherford, has been dubbed the 2017 Grower of the Year by the Napa Valley Grapegrowers.
"I'm honored and pleased to be recognized for the contribution I've made," Hall said Thursday.
"The word 'grower' is particularly significant to me because at the end of the day it's about the land and what we grow and that's the thing that's enduring about our valley," Hall said. "At the end of the day that's all we've got, and it's a treasure."
The award has in the past been bestowed on such growers as Frank Leeds of Frog's Leap Winery, Michael Wolf of Michael Wolf Viticultural Services, Andy Beckstoffer of Beckstoffer Vineyards, and a total of eight other prominent Napa grape growers since it began in 2006.
"It's a wonderful long line of distinguished contributors to our community and I'm pleased — humbled really — to be among that group," Hall said.
In announcing the award, Garrett Buckland, president of the Grapegrowers, said, "Ted's contributions to the Napa Valley have been crucial to the continued success of agriculture in the Napa Valley."
Buckland cited the motto of Long Meadow Ranch, "excellence through responsible farming," as being "evident in every aspect of (Hall's) personal and professional life. He inspires others by example and his dedication to agricultural and environmental preservation are unparalleled."
A committee determines the recipient of each year's award, based on nominations from NVG members. Criteria considered for a Grower of the Year include leadership in preserving agriculture in Napa County, advocating for the county's grape growing industry, and contributing to the community at large.
Of Hall's selection, the Grapegrowers noted his roles chairing the Napa County Agriculture Protection Advisory Committee last year, his present chairing of the St. Helena School District Agricultural Education Committee, his membership on the Napa Valley Vintners' Community Industry Issues Committee and his past service with the Advisory Board of the Land Trust of Napa County and the Napa County Local Food Council, among other posts. Hall's donations of multiple conservation easements of land in the county were also referenced.
The group also pointed out the diversity of agriculture at Long Meadow Ranch, which Hall has led since 1989. In addition to grapes, the ranch produces olives, olive oil, beef, lamb, eggs and fruits and vegetables, which make their way to Long Meadow Ranch Winery as well as Farmstead at Long Meadow Ranch, Hall's corresponding restaurant in St. Helena.
In summing up their decision, the Grapegrowers said, "Hall is known for his dedication, solid judgment, attention to detail, insights, and true love of the land."
Members will gather to honor Hall at the NVG's 42nd Annual Dinner on May 12.