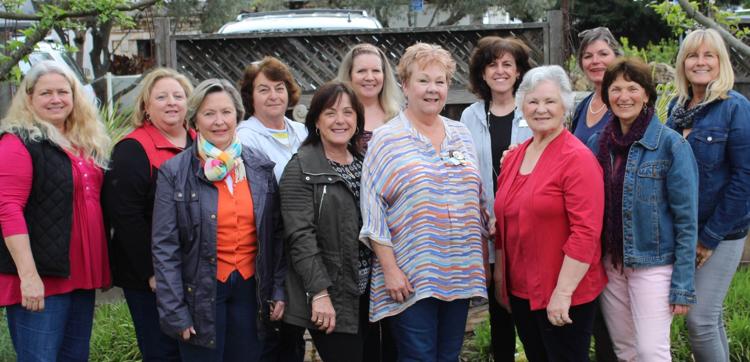 Stopping and raising awareness of human trafficking, the illegal and tawdry business of entrapping, enslaving, selling and purchasing women, men and children to provide services, has become the project of St. Helena's two Soroptimists International clubs in St. Helena.
The two clubs – Soroptimist International of St. Helena and Soroptimist International of St. Helena Sunrise — have joined forces to recognize "Raising Awareness of Human Trafficking" for the week of April 23-27, and have prepared a declaration for Mayor Alan Galbraith to sign at the April 24 City Council meeting.
The joint announcement by the two clubs was attended by Pam Parker, governor of Soroptimist International Founder's District 3. Parker is coordinating similar awareness efforts between Solano, Napa and Lake County Soroptimist International chapters.
The declaration reads as follows:
"Whereas, human trafficking is a form of modern day slavery in which victims are forced to work in various forms of labor exploitation including, but not limited to, commercial sex acts and other services induced through force, fraud or coercion; and
"Whereas, due to its isolating nature, many individuals across the globe are unaware that trafficking exists in their neighborhoods; and
"Whereas, it is estimated that more than 40 million men, women and children around the world are victims of human trafficking or enslavement which produces illegal profits of over $150 billion; and
"Whereas, Soroptimist International of St. Helena and Soroptimist International of St. Helena Sunrise have declared Raising Awareness of Human Trafficking as a platform of their work by recognizing the week of April 23 – 27 as Human Trafficking Awareness Week in the City of St. Helena;
"Now, therefore, let it be resolved, that I, Alan Galbraith, Mayor of the City of St. Helena, do hereby call upon the citizens of St. Helena to recognize the vital role we can play in ending all forms of human trafficking and slavery and to support Soroptimist International of St. Helena and Soroptimist International of St. Helena Sunrise as they raise awareness, through education and other efforts, to stop human trafficking."