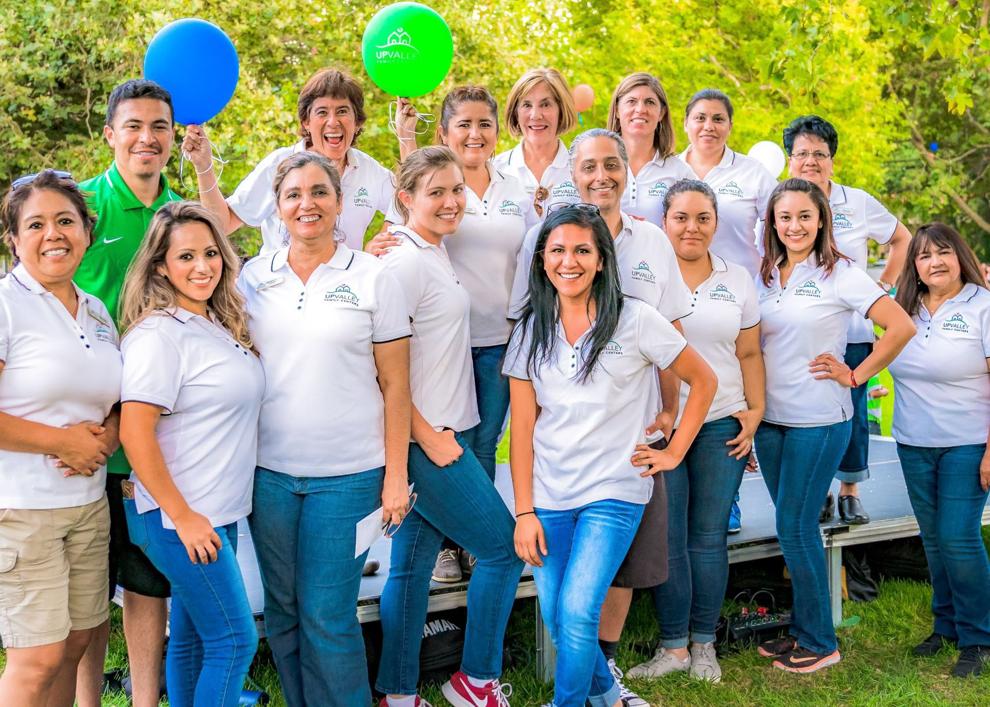 In the nearly 20 years since it was created, UpValley Family Centers has grown from a small dream of public service to a vital institution in the communities it serves, around Calistoga and St. Helena.
The Calistoga Family Center was created in 1999 by a team of educators and community members who believed healthy families are the foundation of a strong community. Led by vintner and philanthropist Anne Carver and spurred on by generous donations and a grant from the federally funded Healthy Start program, the newly formed organization quickly became a valuable resource.
A few years later St. Helena opened its own center, and by 2014 the two towns joined forces, hired a professional manager, Jenny Ocon, and have been off to the races ever since, now serving nearly 4,000 local individuals in need.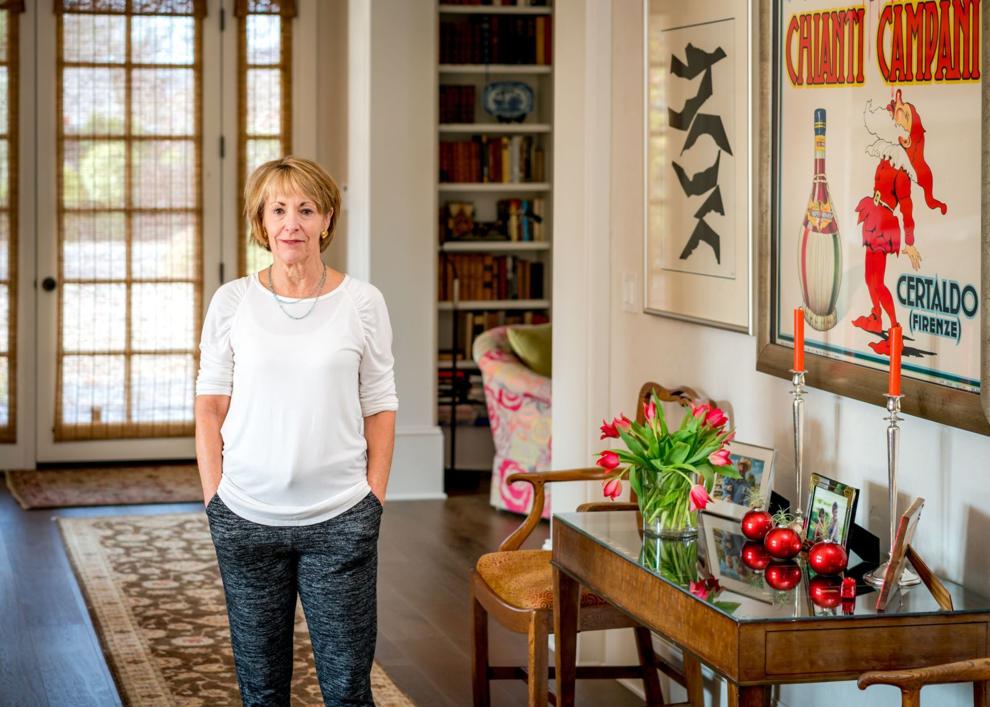 "As a county we are fortunate to have such dedicated and generous organizations like the UVFC," said Napa County Supervisor Diane Dillon. "It would have been difficult to imagine the level of success back when Anne Carver and so many others spearheaded the efforts back in 1999."
But Carver declined to take the credit.
"It was never me alone who founded the family center," she said. "It was a group of people who served their community — hospitals, churches, school boards, city officials — all who rose to the occasion to ensure access to support services where needed."
Carver's history
Before moving to Calistoga in 1992 with her husband, Denis Sutro, to, "find some peace and quiet in the country," Carver had lived what she calls a "privileged life," but often at the cost of emotional connection with her parents.
"My father was a ' wildcat' oil producer out of Denver and had negotiated the first U.S. contracts with the Indonesian government in the '60s for exporting oil," Carver said. "So he was often traveling and my mother was busy with her own complex life."
When both parents died before the age of 60, Carver, in her late 20s, and her sisters were left to manage the family resources.
"It was a lot of responsibly, and we felt it both a great honor and also, at times, a great burden to ensure what we were doing was the right thing," she said.
But one thing that always felt right to her was helping those in need, especially the young.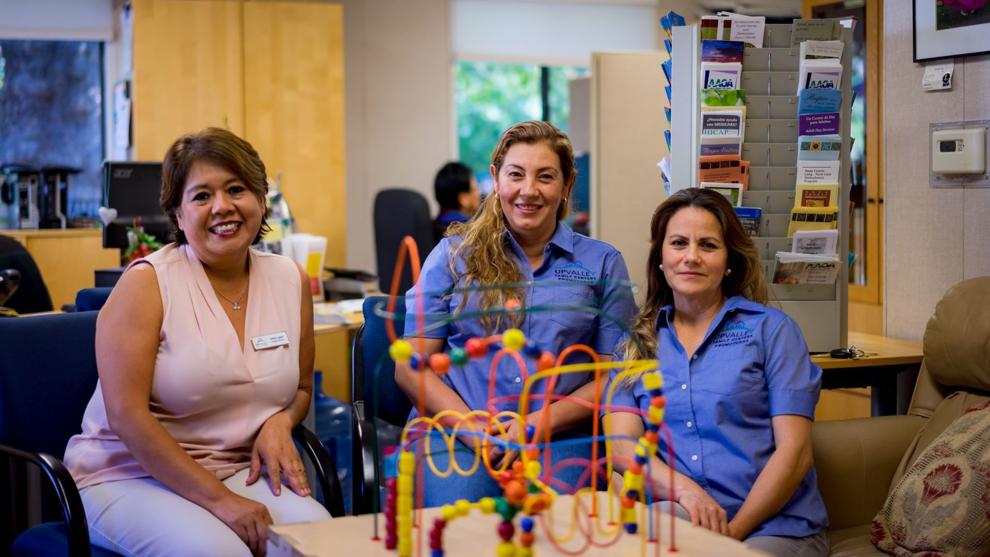 "In San Francisco I worked in rehabilitation medicine," Carver said. "Then I moved to childbirth education at UCSF after I had my first child. After, I became a certified drug, alcohol and sex educator. I also worked at Planned Parenthood as a volunteer for a couple of afternoons a week. I was always attracted to working with youth."
Beyond philanthropy and volunteering, Carver was busy raising her children, including her two identical-twin boys. And like most of what Carver touches, even her children turned into something special.
Now in their late 20s, Max and Charlie have found success working in Hollywood. Their best-known roles include being twins on the "Desperate Housewives" television series and on the MTV television series "Teen Wolf," as well as on the HBO television series "The Leftovers," among other films and shows.
"I have walked the red carpet twice with them, a mortifying experience with a little thrill on top," Carver said. "That Max and Charlie are identical twins but have different birthdays, is always a point of great interest, and there are also plenty of questions about what it was like to raise them, tell them apart, recognize their differences."
Moving to the country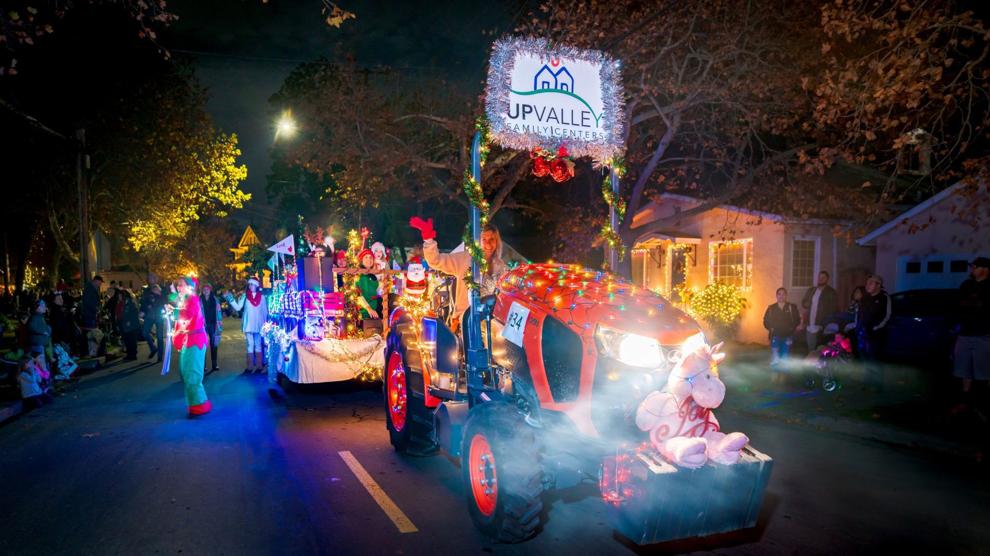 By the early 1990s Carver had become weary of living in San Francisco and wanted to "try on new shoes, live for a while anonymously, unencumbered by others' expectations."
When they arrived in the Napa Valley, she and her husband started Carver Sutro Winery and made wine from their vineyard in the mountains to the east of Calistoga. In 2015 they sold their winery and moved into town.
"Vineyards require a 24/7 diligence, which we grew weary of," Carver said. "There was glamour, even some fame, over the years, but it ran its course. The beautiful head-trained vines and bonded winery aged and so have we. I do miss living under the sacred Palisades, having acres to roam, adventures with our grandchildren, but I do not miss the stress. We are now free to roam the world, depending on Mother Nature in a different way."
One thing Carver noticed living in Calistoga was that there were limited resources for families in need and also that there seemed to be cultural divides between the Hispanic and Anglo communities that seemed only to be growing.
Laying the infrastructure for a successful family center
"When we started it was clear there was a broad commitment for unifying our community's rich cultural heritages," Carver said. "The end result was due to thousands of volunteer hours, raising money to sustain it and to give our Hispanic brothers and sisters a voice and vested interest in something important to all of our successes. I was so proud of raising money within all segments of the entire community, with the funds matched by one of our dear friends from San Francisco 3-to-1. We could all honestly say this is ours, we made this happen."
Building on the roots and the merger with St. Helena's center, the board hired Jenny Ocon in 2014.
Ocon's history
Prior to joining UpValley Family Centers, Ocon was the executive director of the Parent Services Project in Marin County and coordinated family resource centers at the Children's Network of Solano County. She currently serves on the steering committee of the Napa Child Abuse Prevention Council and the Leadership Council of Live Healthy Napa County.
"I am thrilled Jenny Ocon leads the way as executive director," Carver said. "She has vision, leadership and intelligence that benefit all. I think that Jenny comes from outside the Napa Valley is one of the reasons she understands new horizons, directions for the center."
Ocon joined the UVFC because, as she put it, "I'd been training people all over the state, supporting parent engagement, but I wanted to dig into some work that had tangible impact on local families, and so this seemed a perfect fit."
She continued, "I also really wanted to get back to a family center. I'd worked in one in Solano County and found it a wonderful experience to help foster a center that is a safe, local, trusted place where any family might come in with a problem and get help — it's a direct-service model versus a training and technical-assistance one."
Growing up in the Bay Area, Ocon had always been drawn to public service. In high school she joined the Amigos de las Américas youth development organization and volunteered in Latin America during her summer breaks.
"Those experiences highlighted that I wanted a career in social work," she said. "My hope was that I might help make the lives better for everyone in my community. That desire, I think, set me on my path to getting my degree and to try and understand what it's like to be an immigrant in this country."
Ocon attributes her desire for a life in service to her parents.
"I was raised a Catholic and was taught the importance of giving back to the community, supporting people when they need it and also to follow my passion," Ocon said. "When I told my mom about wanting to go volunteer in the Dominican Republic I was only 17, but she really supported and encouraged me. It made a big difference."
Services at the UpValley Family Centers
The UVFC has become a one-stop shop for programs that include health and wellness, ensuring economic stability, educational programs for both youth and adult students, immigrant services, help with tax preparation, senior programs and emergency help, which was evident during the recent fires.
The wildfires hit on the night of Oct. 8, and by the next morning the UpValley Family Centers went into "immediate response mode," according to Ocon, setting up information and translation services at various shelters throughout the valley. One of the biggest immediate needs from families displaced from both their homes and work was to help cover rent.
"From the end of October to date, UVFC has been providing emergency financial assistance and case-management services to households affected by the fires," Ocon said. "We have had three full-time case managers and three part-time case managers assisting us, as well as a temporary receptionist to manage calls and appointments. Our case managers meet with clients to assess their case, gather documentation and make additional resource linkages (i.e. legal assistance, mental health services)."
The UpValley Family Centers becomes a model
"The early days were fraught with challenges, biases, barriers, but here it is after all these years and the organization is nimble and has become a sturdy model of how to create and deliver services based on need," Carver said. "At the center we measure outcomes to help understand what works and what doesn't. What we have now is a clear demonstration of the importance of public/private partnerships and how they can work."
Between a full-time staff of 19, 13 active board members, hundreds of volunteers and thousands of people seeking services, things can get busy.
"I've seen some changes over the years, and things have grown, but what has not changed is the needs within the community for the services we provide and also the dedication and enthusiasm from all the volunteers, staff and board members," said Program Director Indira López, who has worked at the center for more than 10 years. "In many ways we are so fortunate to live in this community, and it has been a gratifying experience to play my part."
"I think having a place like the Family Center is a reassurance to the community where they might ask a question or get a resource in a place where they are not judged or put at risk," she said. "It is also a mechanism for the community at every level to give back and become involved."
"Serving on the board of the UpValley Family Centers is a perfect way for me to continue my life-long support for my communities and our students," said Elaine Jones, who has been involved with the UVFC since 2006. "We have so many great organizations in this valley. This is one that I put my time, talent and treasure behind because I know that we make a difference."