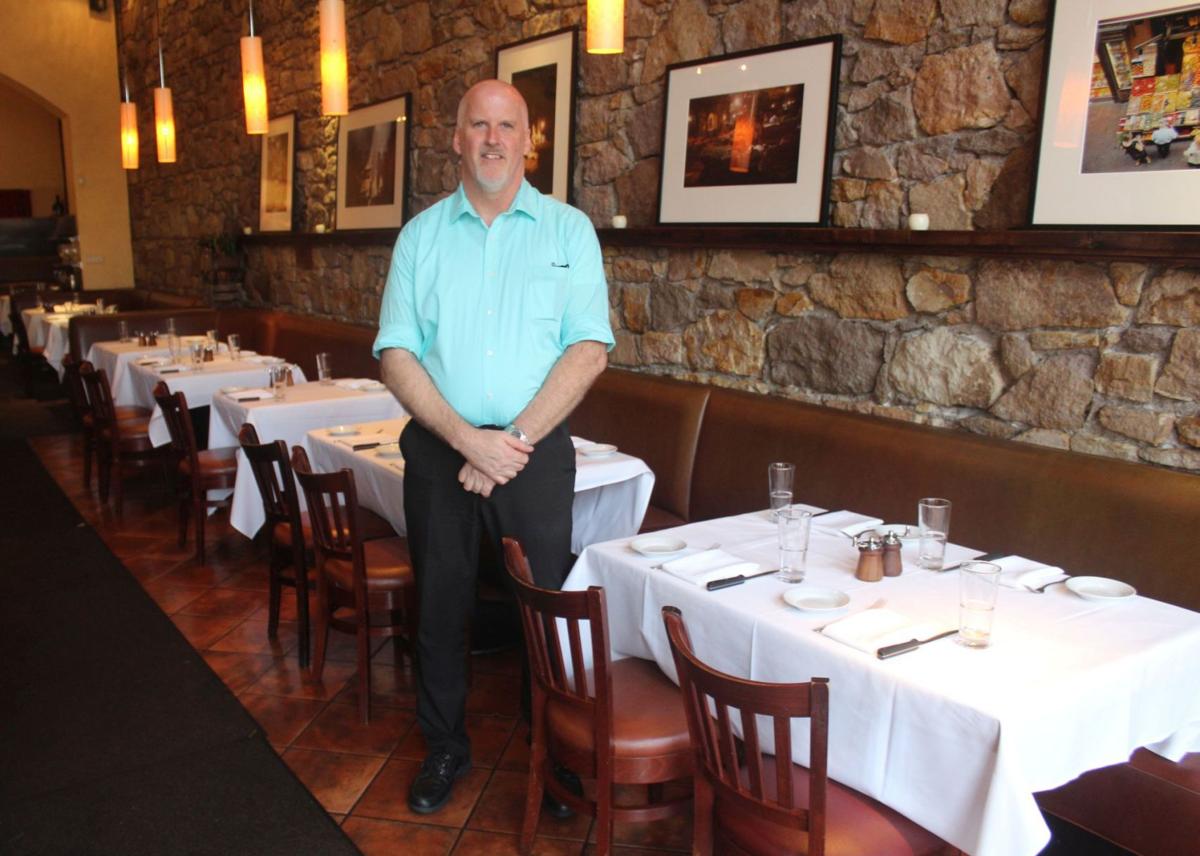 Michael Martin took over as the manager of St. Helena's Market restaurant at the end of November, his latest job in an extensive career in Napa Valley restaurants.
He started at Silverado Country Club and then moved to The Restaurant at Domaine Chandon, where he rose through the ranks from seasonal front waiter to assistant restaurant manager under the mentorship of then-manager Daniel Shanks.
"He mentored me on food and beverage and why we do things the way we do," Martin said.
After that Martin was employed as a wine buyer at the Napa Valley Grille, where he worked with future Market co-owner Ernesto Martinez, who started out as a line cook and eventually became special event sous chef. During Martin's tenure, the Napa Valley Grille won the Wine Spectator's Best of Award of Excellence three years in a row.
Martin went on to work at Auberge du Soleil, then back to Napa Valley Grille as general manager. He left restaurants to work in the wine and spirits distribution business for Youngs Market Company and later Classic Wines of California. In 2015 he became general manager of ZuZu in Napa.
Martin lives in St. Helena, and he'd been eating at Market for years. When Martinez told him he was looking for some help, Martin saw an opportunity to work with his old colleague from the Napa Valley Grille and finally have a job where he could walk to work.
"It's kind of funny how everything's come full circle for us," Martin said.
Having Martin in charge of day-to-day operations frees up Martinez and his business partner Roman Flores to "do what owners should do, like market and focus on the banqueting and catering aspect of the business," Martin said.
Martin said to expect a few changes at Market. He's looking at offering more high-end wines by the glass, taking advantage of Market's Coravin wine preservation system. He's also going to unveil a reserve list with some older wines.
Effective Jan. 1, Market's unlimited free corkage policy will be changed to free corkage for the first two bottles and $20 for each additional bottle.
"You have to continually adapt in the restaurant world," Martin said. "You can't stay stagnant."
Be the first to know
Get local news delivered to your inbox!