For nearly all of St. Helena, indoor dining at restaurants and coffee houses won't be happening anytime soon.
During a Thursday mid-morning walkaround, several cafes and restaurants were open for takeout service with only Caffe Della Valle being open with tables and seating both indoors and outdoors. It started the transition from takeout only to full service the day before.
At 11 a.m. Thursday, Gott's Roadside Café opened its picnic tables in the back yard to seating and in three hours they had served an estimated 150 people.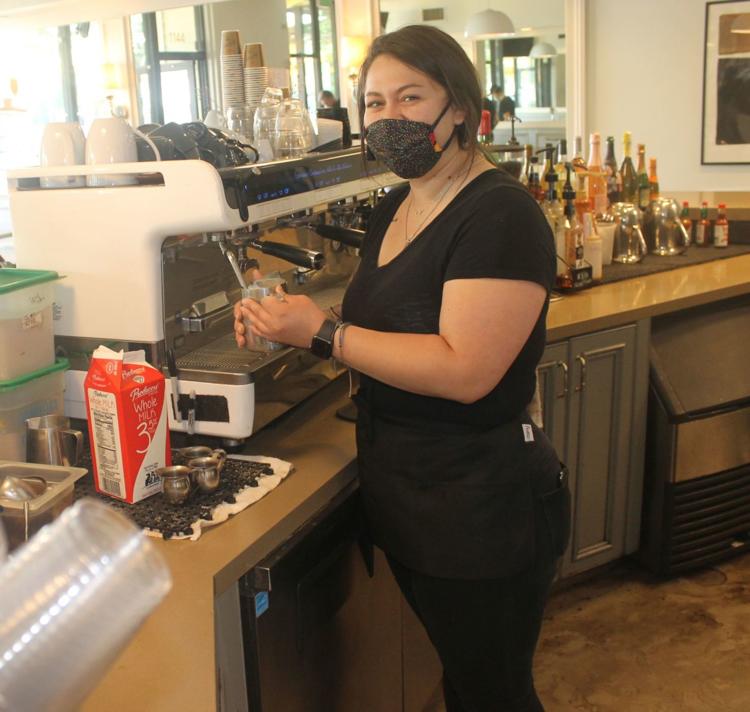 On May 19, Napa County restaurants received permission from state officials to reopen for dine-in service. The move isn't entirely unexpected – Napa, alongside Sonoma and Solano counties – applied for permission to advance into Stage 2 of the state's reopening process despite not exactly fitting reopening criteria outlined by Gov. Gavin Newsom, citing a low number of both cases and deaths throughout the duration of the county's shelter-in-place order.
Napa now joins 39 of the state's 58 counties in the process of orchestrating further reopenings; also on May 19, retail stores were given the green light, and it was announced that the county's schools would be allowed to reopen as soon as June 1 with various restrictions in place, though school officials say they will not reopen that early.
Gott's Roadside CaféManager Julio Sarabia said the outdoor seating – there is no indoor seating – is "something we've been very excited about," adding it's been a fairly smooth transition from takeout and delivery to dine in.
The only place people are allowed to sit are at the two dozen picnic tables on the lawn in the back. "They are already six feet apart, so it makes it easier operationally," than the picnic tables in the front of the restaurant, Sarabia said.
He added, "We're looking forward to seeing the smiles on the faces of our longtime guests and employees. And getting back to what normal life is, even though, I'm not sure we're ever going to do that."
Caffe Della ValleAlso sitting outside at Caffe Della Valle was St. Helenan Aaron Gregory, drinking coffee and practicing rope knots for a planned Yosemite trip and hike through the Sawtooth Range.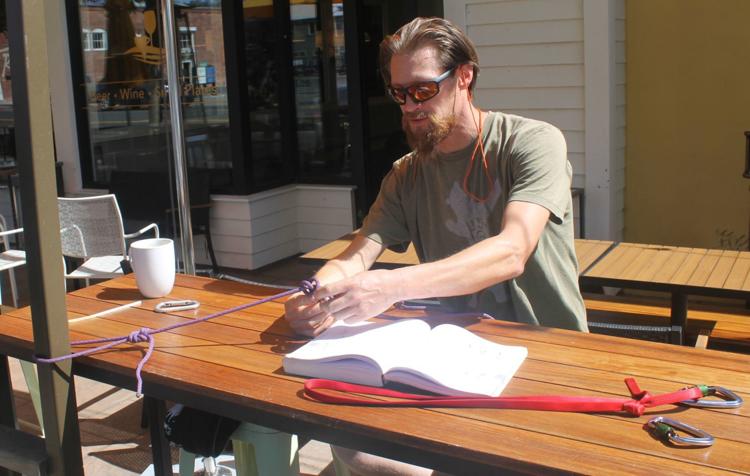 "Quite possibly, this is the last coffee shop open in California and I just like the feeling of normalcy that comes from breathing the fresh air in a clean town where there is plenty of space between inhabitants," he said, adding stopping at Caffe Della Valle has been a regular stop on his travels. "I appreciate them being open and the concept that people are allowed to use their own judgement for their own safety."
A couple of people were inside the café, and even though a Yankees and Boston Red Sox game was playing on the TV, featuring pitcher Roger Clemens, no one was seated at the bar.
Jessica Mendez, barista and bartender, said Wednesday's first day for seating people went really well, adding the staff made sure to follow safety precautions – parties were six feet apart and proper sanitary precautions and paper menus were used. She added, people were really supportive and "really happy to have someplace to come again with indoor and outdoor seating."
The café has been open for takeout since the COVID-19 coronavirus pandemic began and Mendez said she is thankful for the people who have come in and supported them.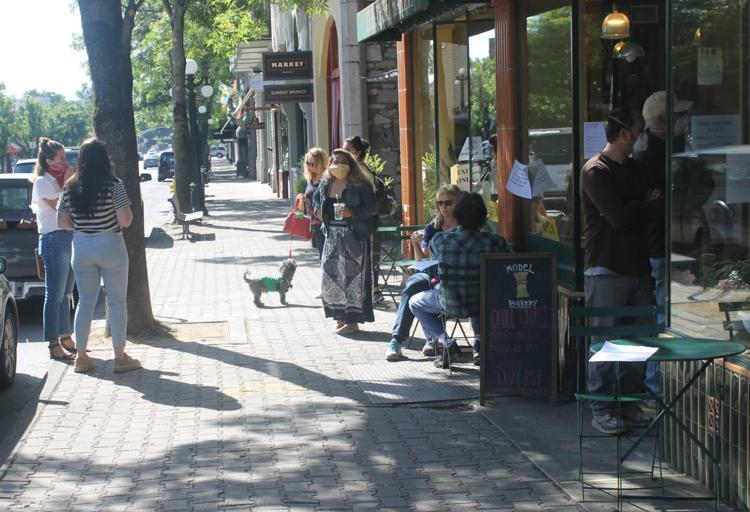 Down the street, General Manager Maria Gonzalez was working with a dozen others, half in the front of the house, half in the bakery. Outside seating – three tables with two people each – opened for the first time on Thursday morning, although the store had been open since May 1. When asked when would the seating inside be open, Gonzalez said the issue is still being discussed and that owner Karen Mitchell would let them know. "We do have a tight, limited spot inside as you can see," she said.
Business on the weekends has been really busy with an employee stationed at the door, enforcing the six-person limit inside the bakery. "We have people waiting outside for their food or drinks and then we move the line," she said.
Cook St. HelenaCook St. Helena has been offering its takeout menu since the COVID-19 coronavirus pandemic began. On Thursday, the meals were either a whole or half roasted chicken with sides. "The local support has been great for our takeout business," said owner Jude Wilmoth. "My wife and I have been doing it, so I'm doing all the cooking and all the preparation. Twenty to 25 meals a day and selling out. It's keeping the lights on, keeping the bills paid."
Wilmoth plans to continue the takeout menu for the next two weeks and during that time, they'll tighten up the space, touch up the painting inside, get the staff back to the restaurant and work on menu development. "We've had a set go-to menu for the past eight weeks, so we've got to start incorporating our menu size," he said.
In two weeks, they will open at half capacity, will offer to-go lunches and dinners and will be open for in dining from 5 to 8 p.m.
Cook St. Helena is a small space and once it is open for indoor dining, Wilmoth said his staff needs to make sure everybody is keeping their distance. "We don't have outdoor space and we're talking to the city about the possibility of putting tables out on the sidewalk. Maybe we can use some of the tavern space as well," he added. "We're chomping at the bit to sharpen our knives and keep cooking, get back into it."
MarketMichael Martin, general manager of the Market restaurant, announced on Sunday the restaurant will be open for both dine-in and takeout services starting at 11:30 a.m., Thursday, June 4. Hours are 11:30 a.m. to either 8 or 9 p.m., Thursday through Monday, with Sunday brunch from 11 a.m. to 3 p.m. Market at 1347 Main St. is closed Tuesdays and Wednesdays.
Villa CoronaOwner Daniel Villaseñor said his restaurant staff has been doing takeout meals since the shelter-in-place orders began. "At first, it was very scary," he said, "I think everybody was sacred to go out, but it's gotten better, we've gotten good orders from wineries and vineyard management companies."
Villaseñor said he doesn't see indoor seating happening anytime soon. "With all the stuff we need to do to get people in here, there are too many obstacles for us to do it right now," he said, adding that maybe the small outdoor seating area will be used "sometime soon."
Six people are cooking in the back for takeout orders, although his four employees who were waiters and cashiers have been laid off.
When will things get back to normal? "Honestly, I think it's going to be a while. From what I hear, it might come back in the fall. I'm just taking it day by day right now."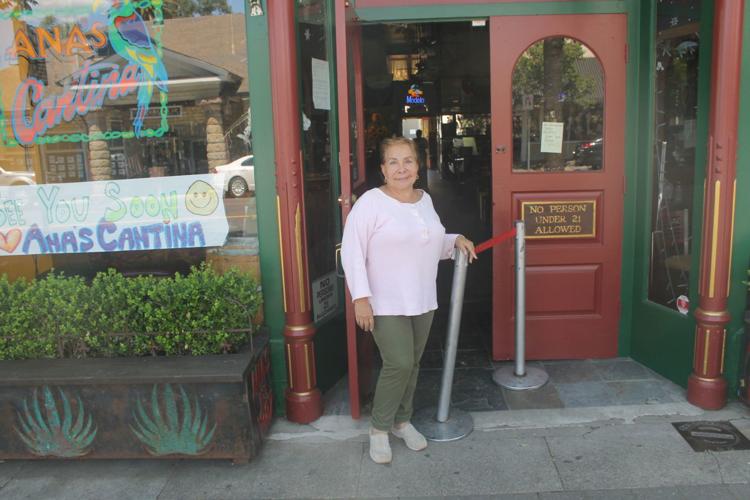 The colorful painted sign on Ana's Cantina, 1205 Main St., reads "See You Soon," although the doors were still locked Thursday morning. Later that day, owner Ana Vigil Footman, her husband, Duncan, and her daughters were in the darkened bar. They have spent the past several weeks cleaning, painting and preparing to reopen the kitchen, so they can open to the public.
Footman said she's going to be serving a wide variety of hot dogs and pointed out the new kitchen equipment, still in boxes. She said after a county health inspection, she is hoping to open by Tuesday, June 16.
That Pizza PlaceOwners Kathryn and Tom Kenney have owned That Pizza Place, 1149 Main St. for the past 12 years and have been open for take-out since April 29. The store is right next to the laundromat and Klass Cleaners.
Editor's Note: Because of the health implications of the COVID-19 virus, this article is being made available free to all online readers. If you'd like to join us in supporting the mission of local journalism, please visit napavalleyregister.com/members/join/.
Zuzu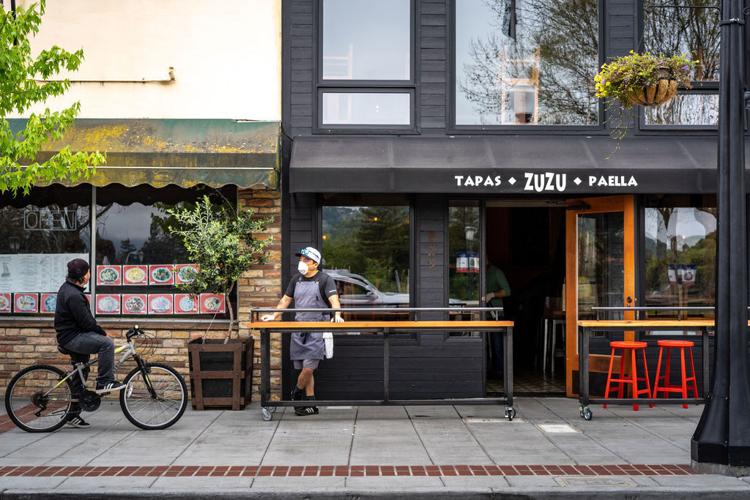 Lovina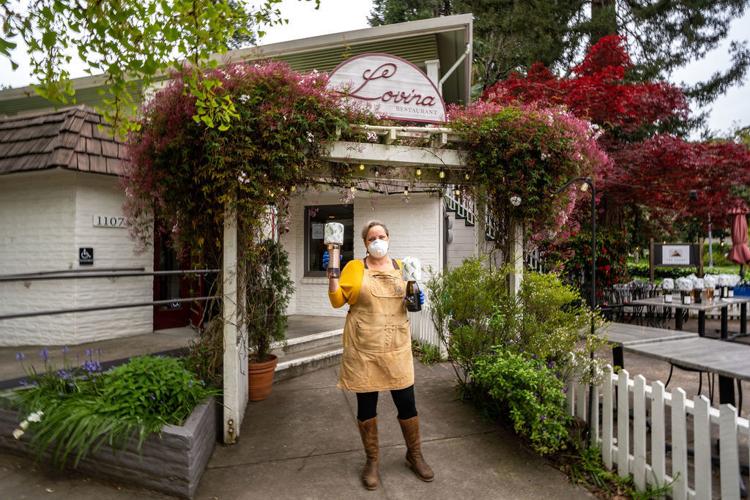 Calistoga Playground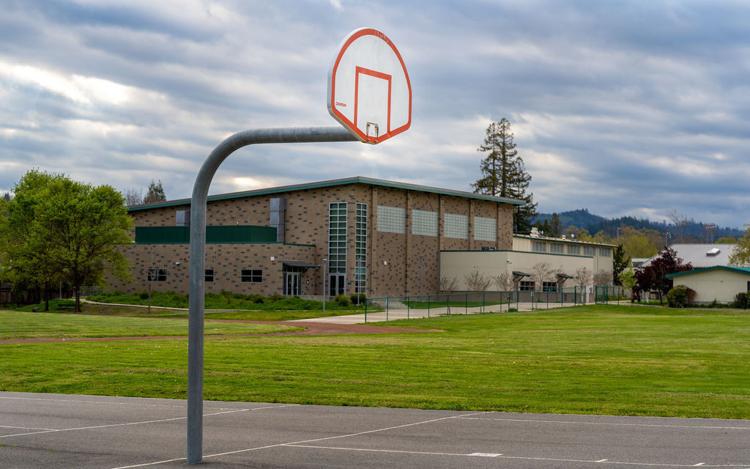 Hydro Grill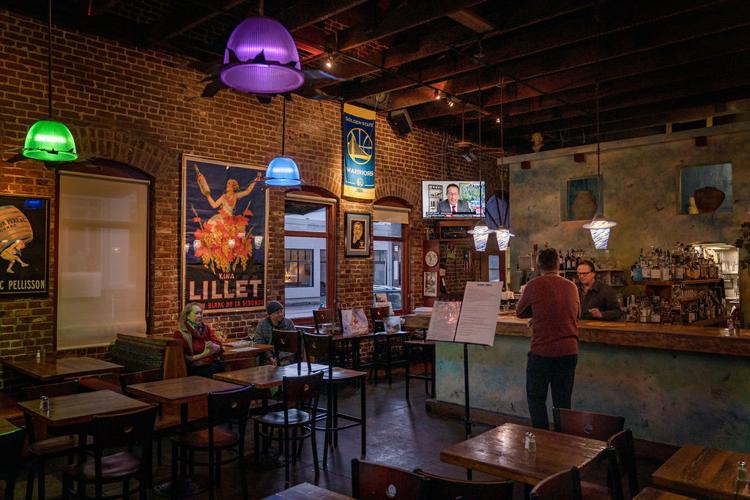 Johnnys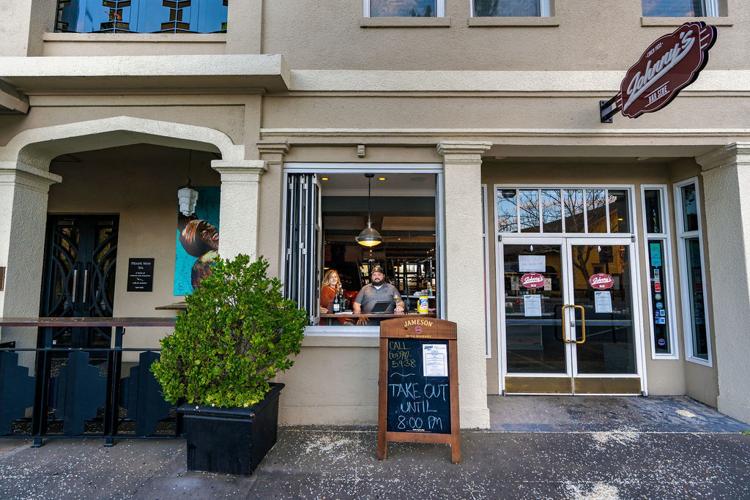 Puerto Valarta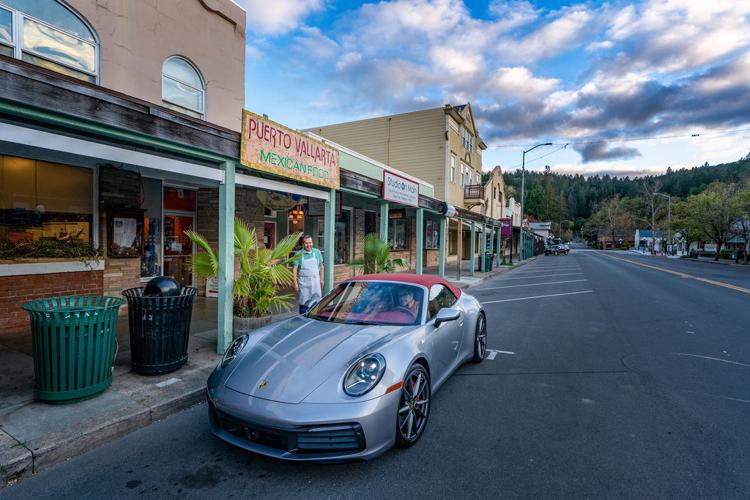 Calistoga Thai Kitchen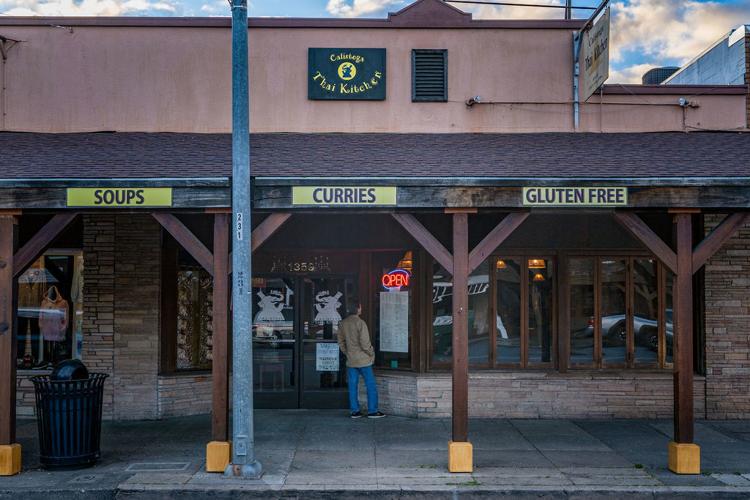 Theorem Vineyard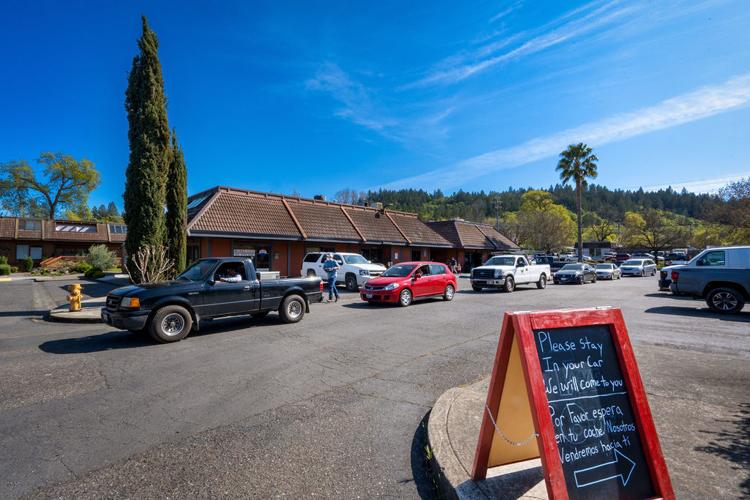 Evangeline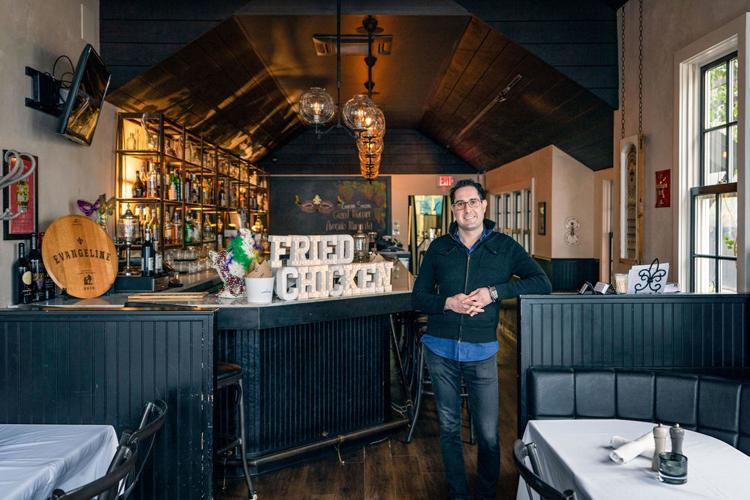 Napa Whole Foods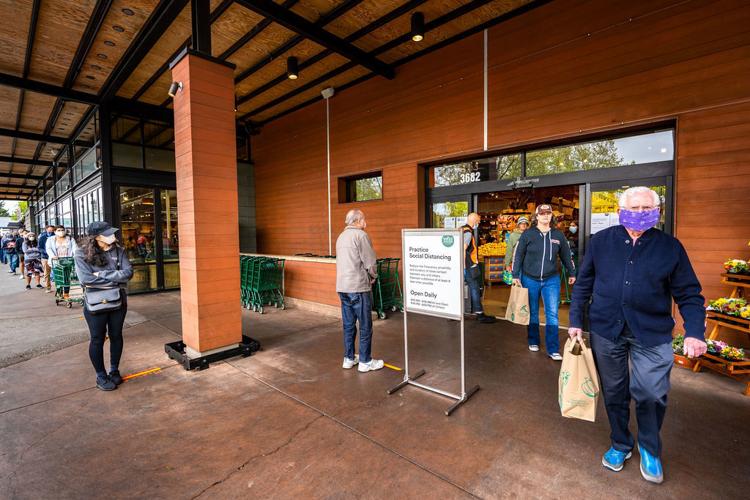 St. Helena Gott's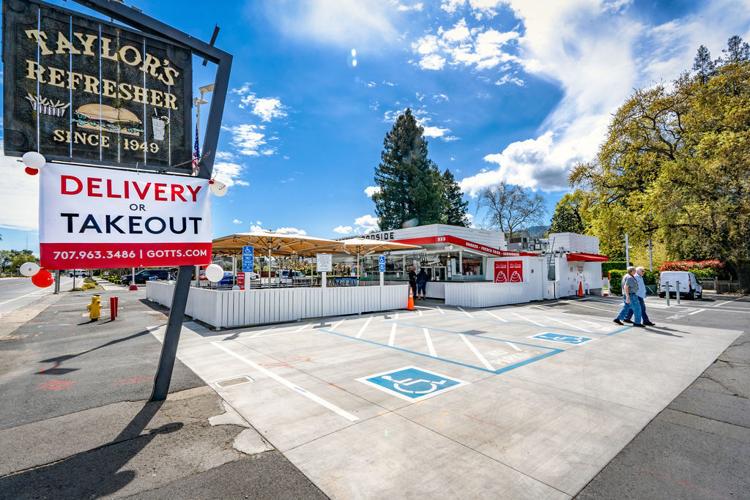 Press in St. Helena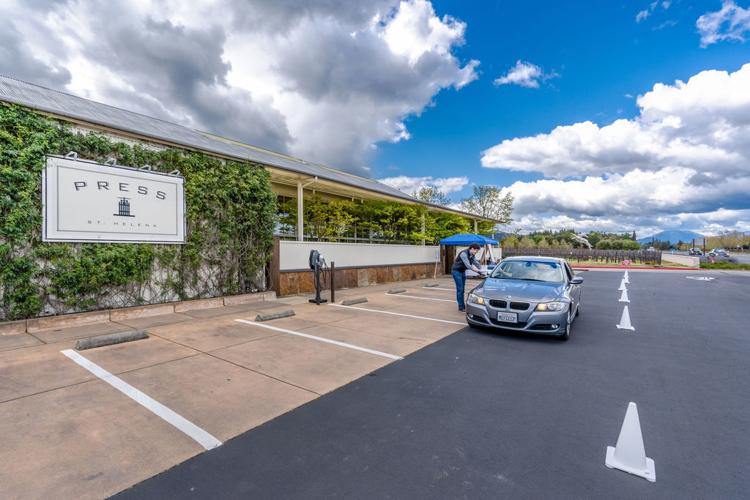 Tra Vigne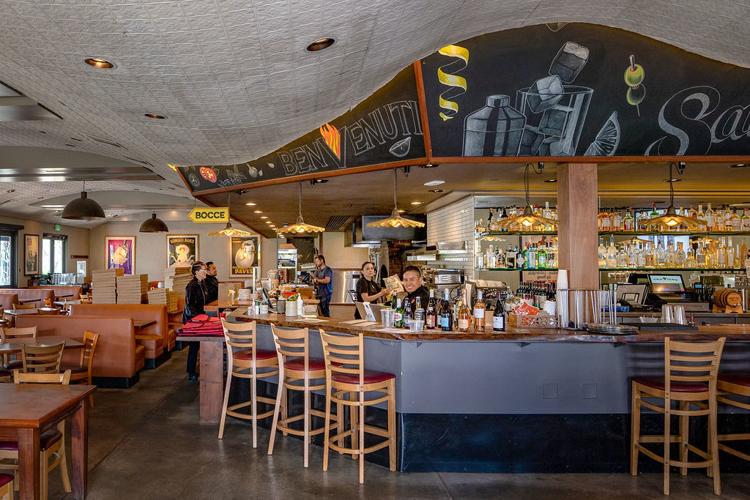 Napa Whole Foods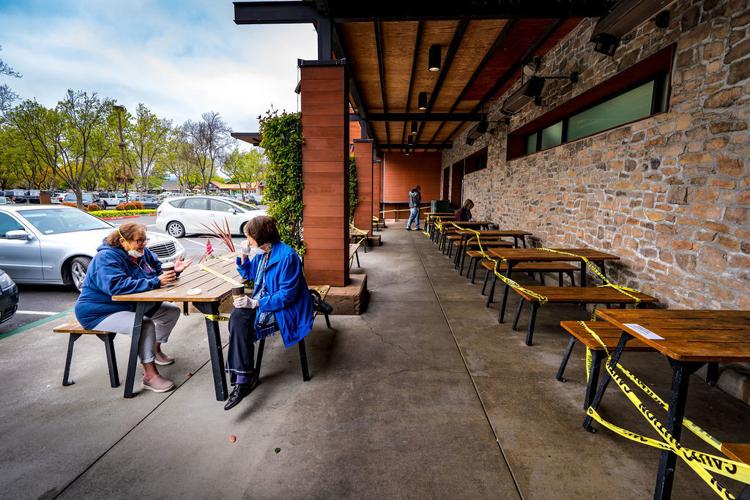 An empty street in Calistoga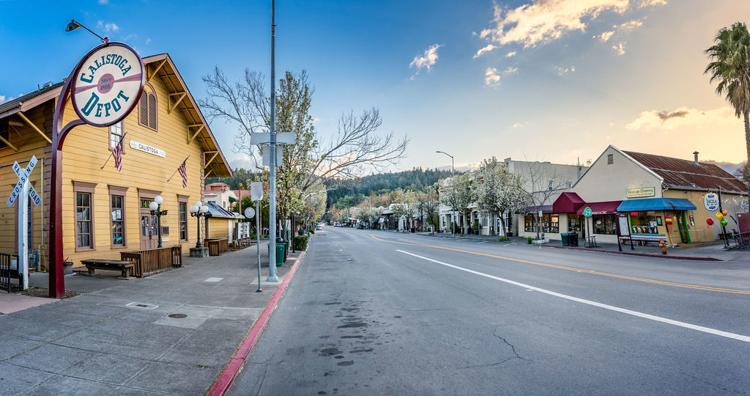 An empty Calistoga street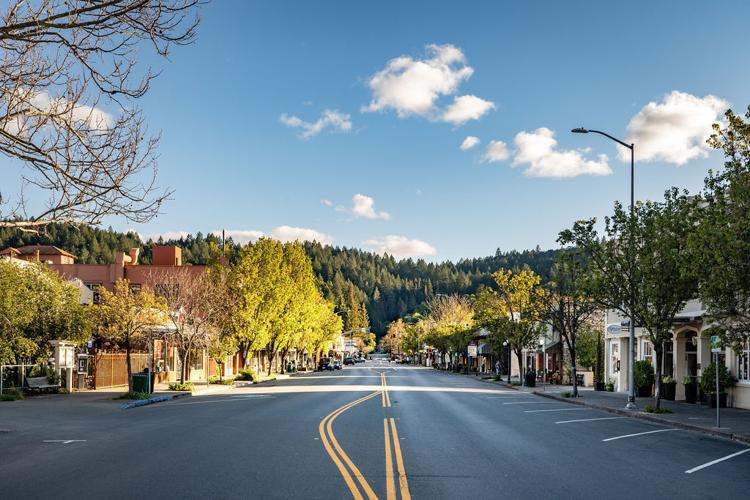 Ace Hardware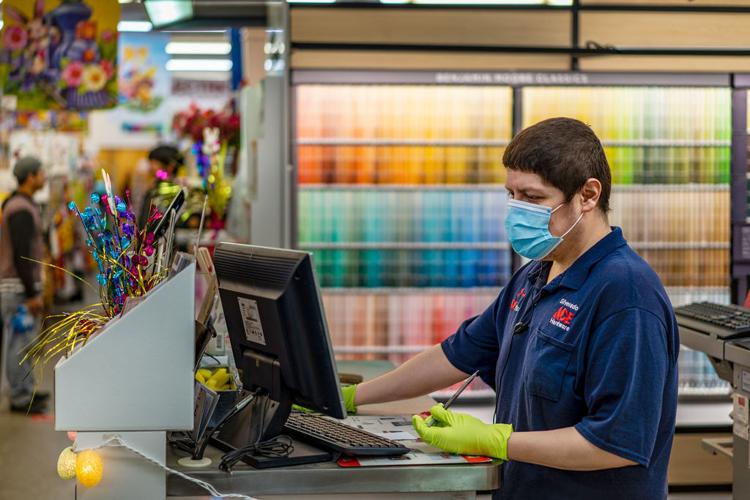 Ace Hardware in Calistoga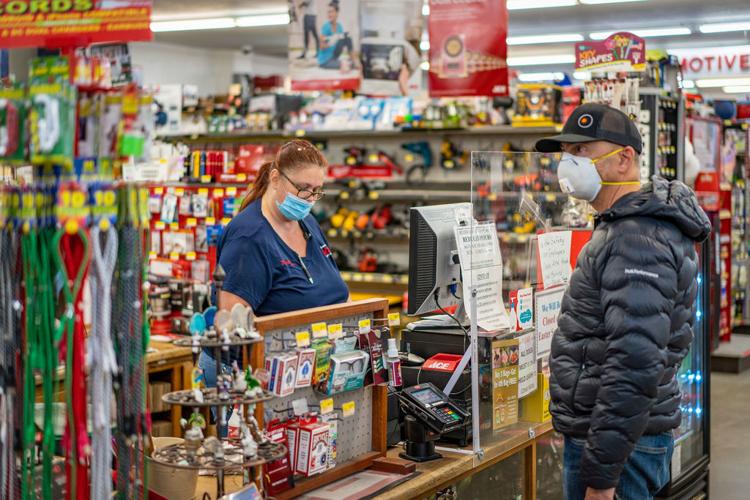 Calistoga CalMart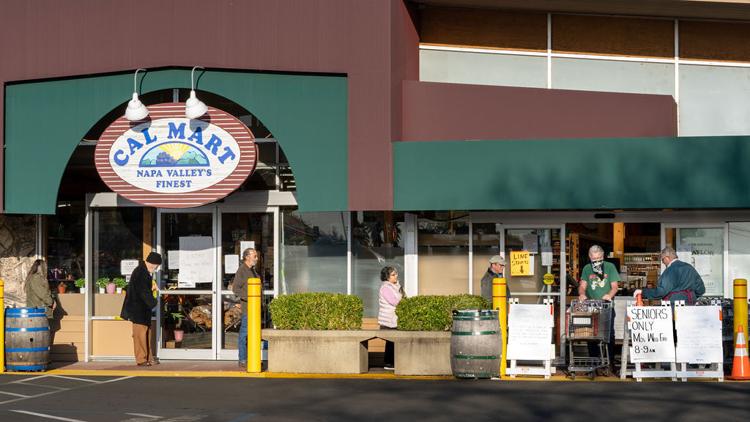 Calistoga Farmers Market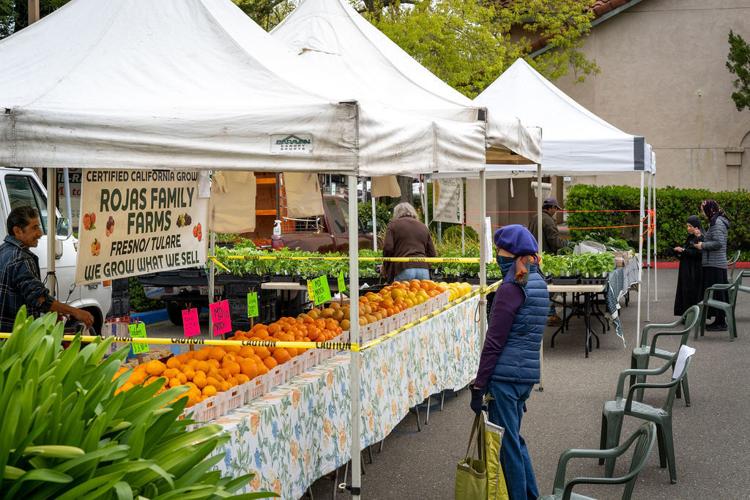 Calistoga Farmers Market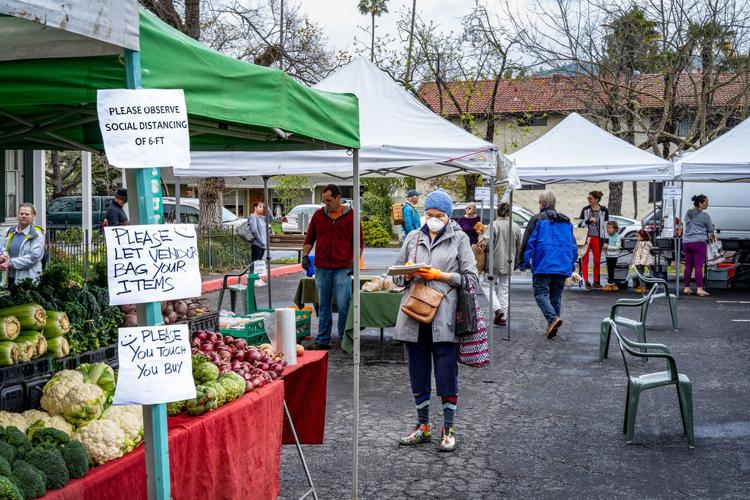 Calistoga Farmers Market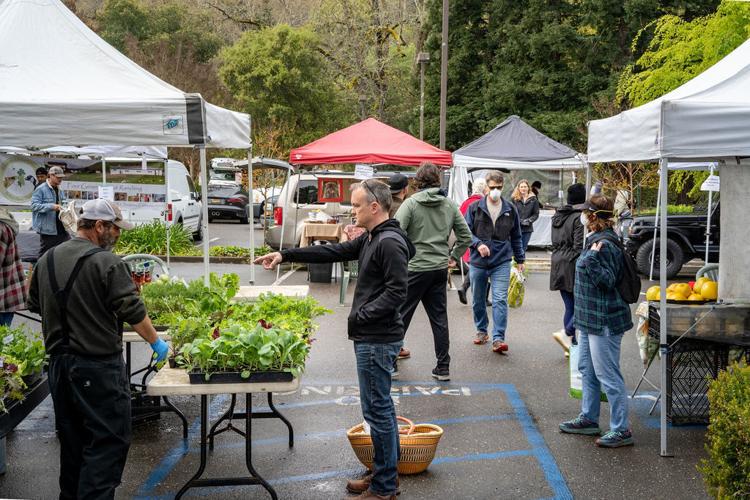 Calistoga Farmers Market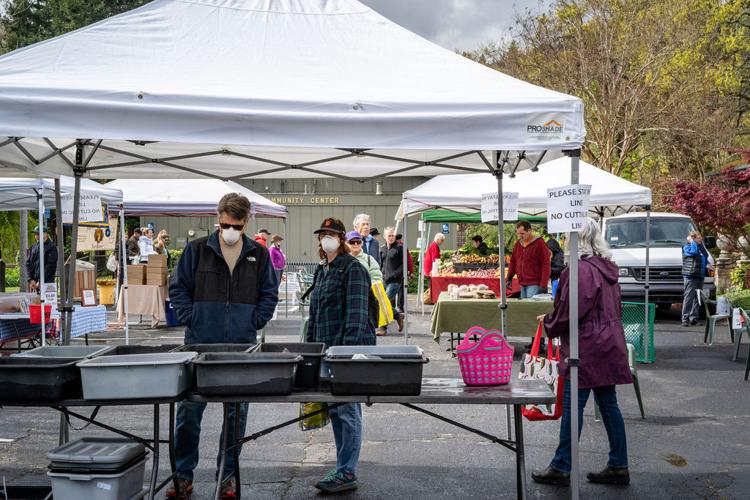 Calistoga Farmers Market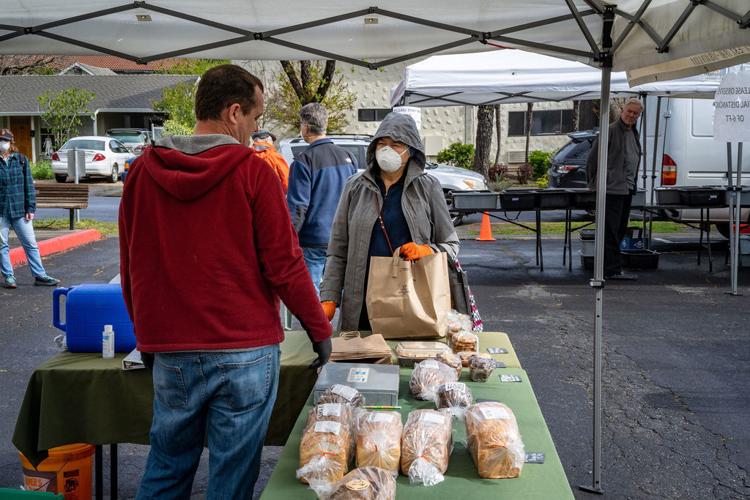 Calistoga Farmers Market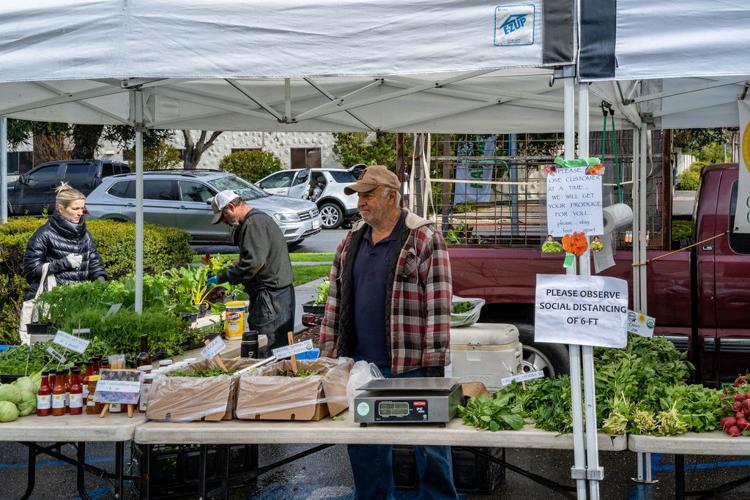 Calistoga Farmers Market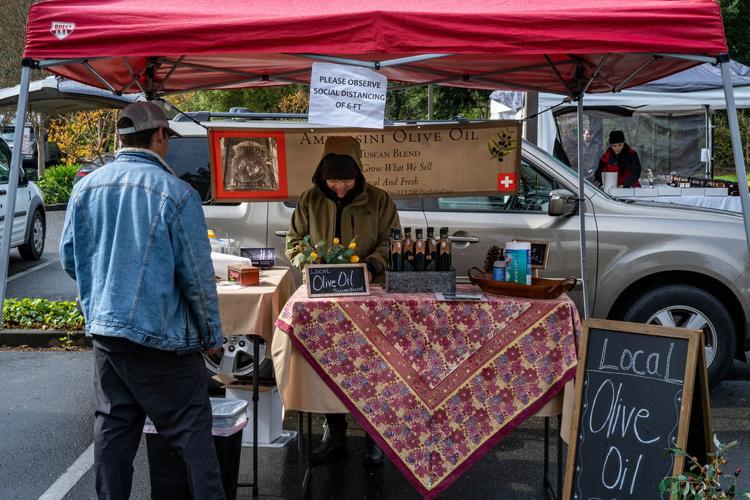 Calistoga Farmers Market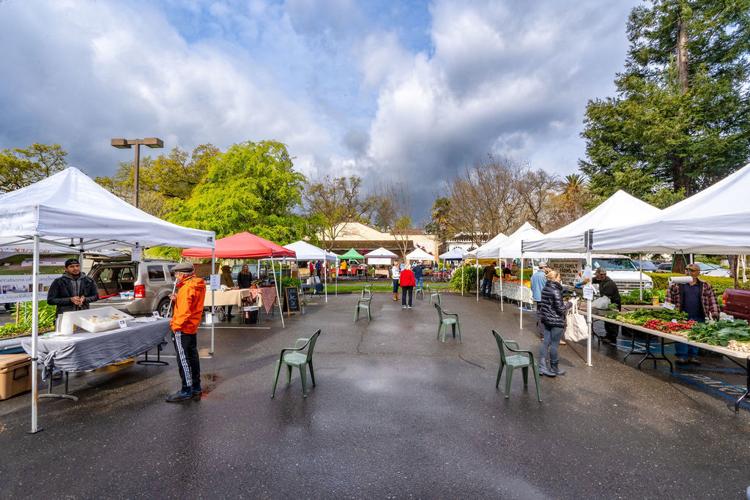 Easter Bunny tours Napa neighborhoods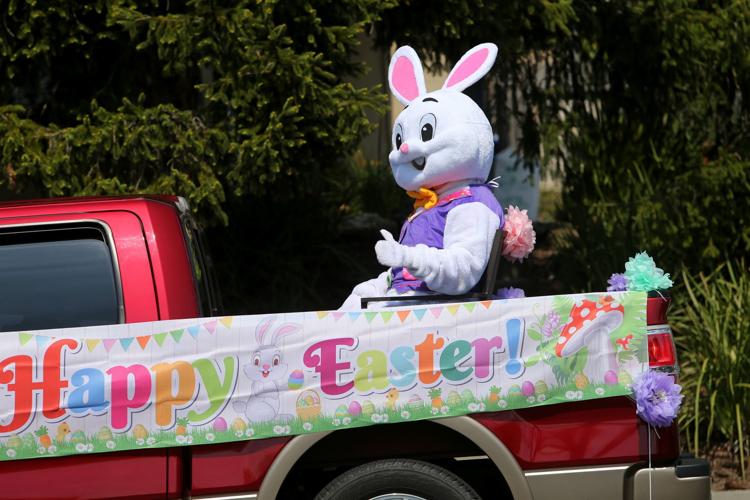 Whole Foods line, April 11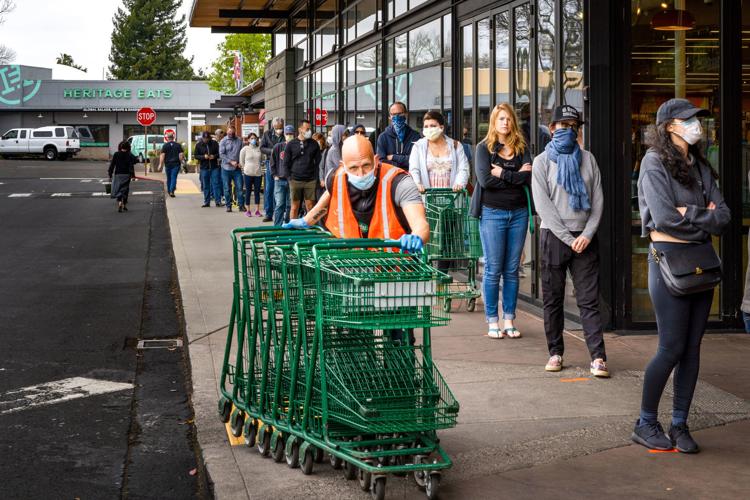 Grab-and-go school lunches in Napa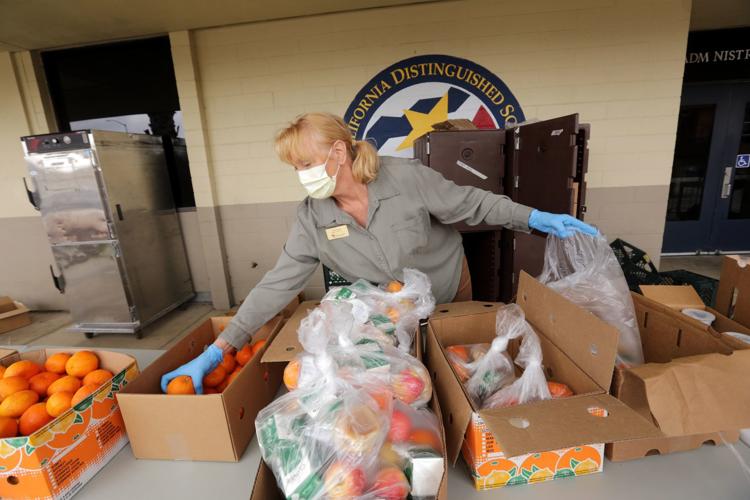 Grab-and-go school lunches in Napa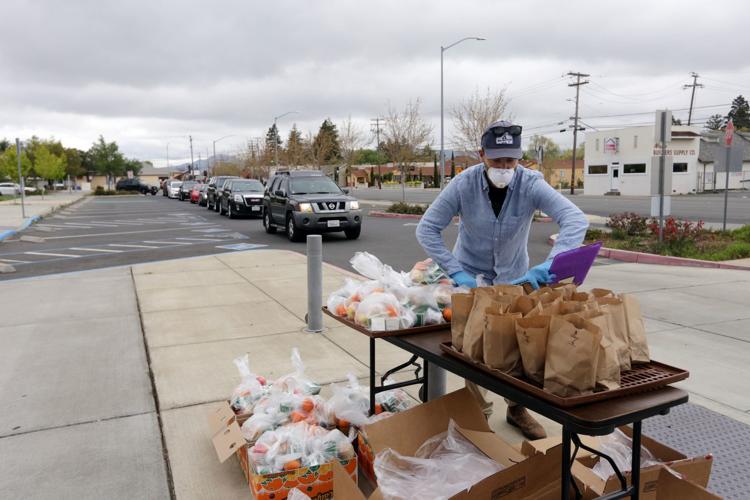 Grab-and-go school lunches in Napa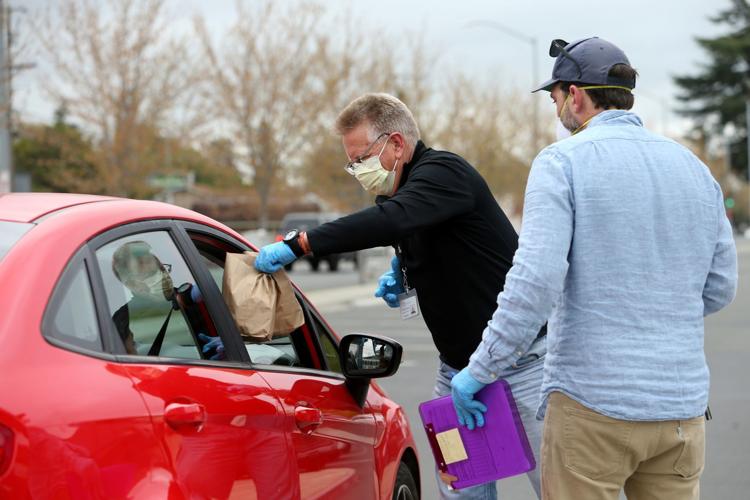 Grab-and-go school lunches in Napa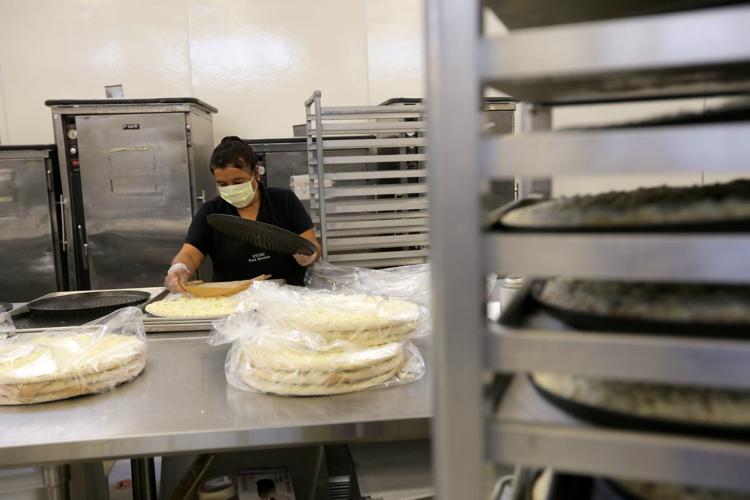 Grab-and-go school lunches in Napa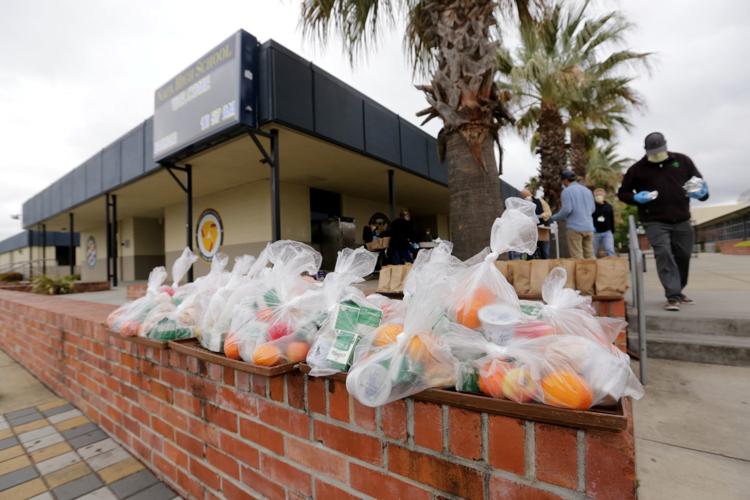 Sign of the times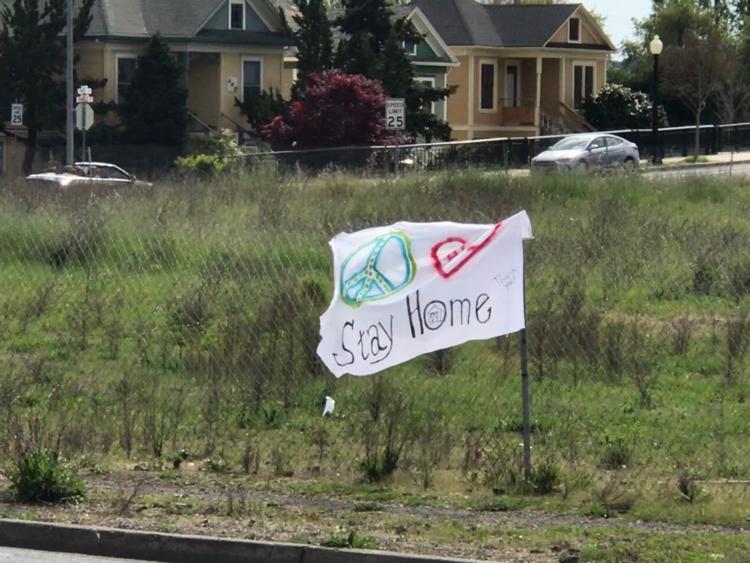 Sign of the times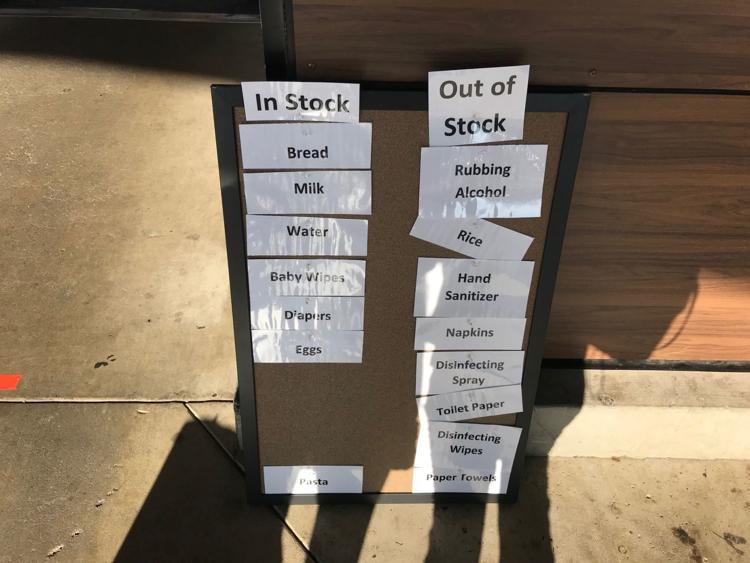 Napa's drive up clinic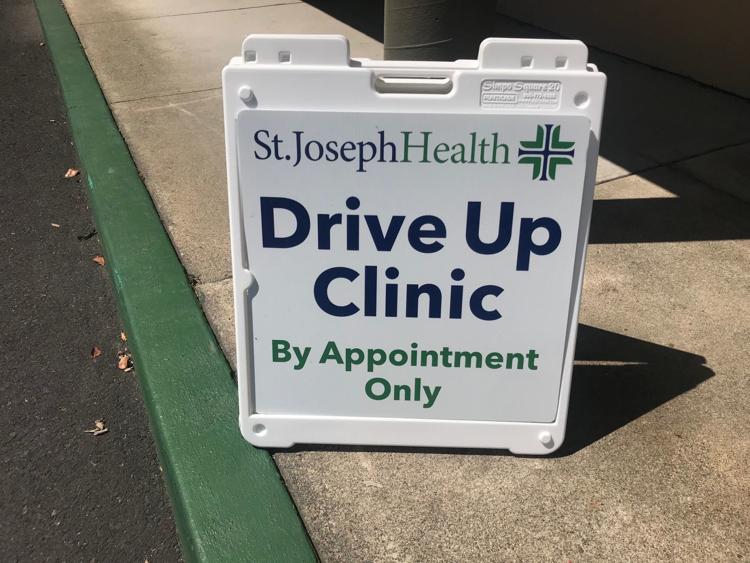 Taking a sample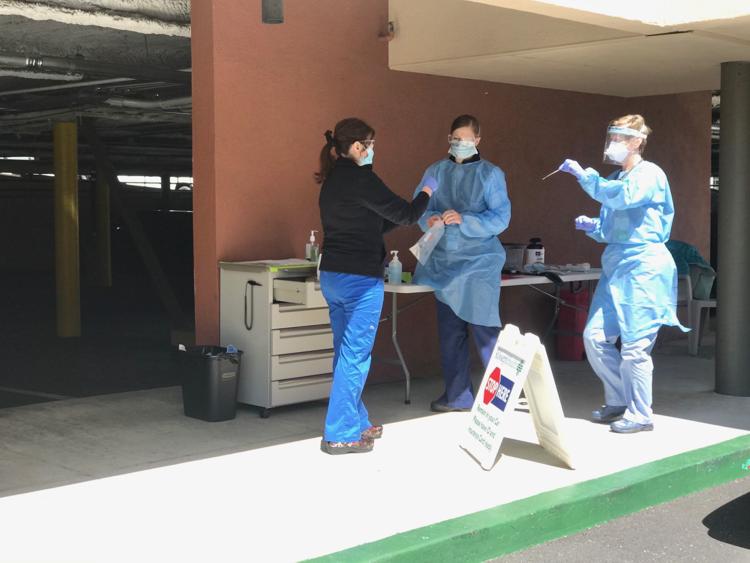 Nicole Landis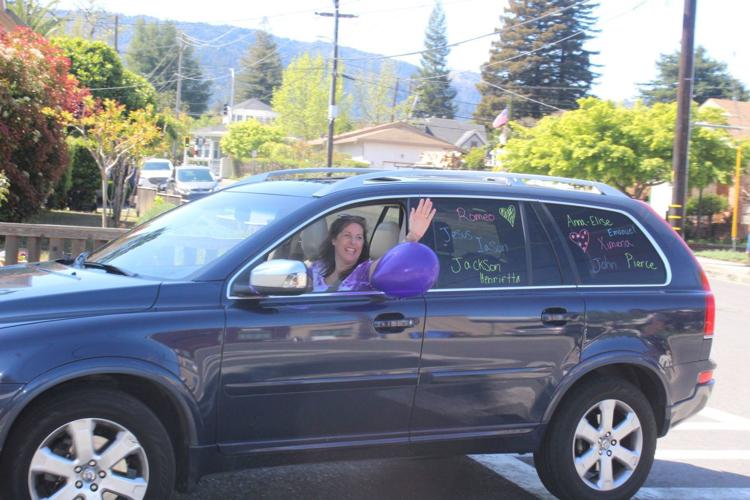 Napa Premium Outlets during the coronavirus epidemic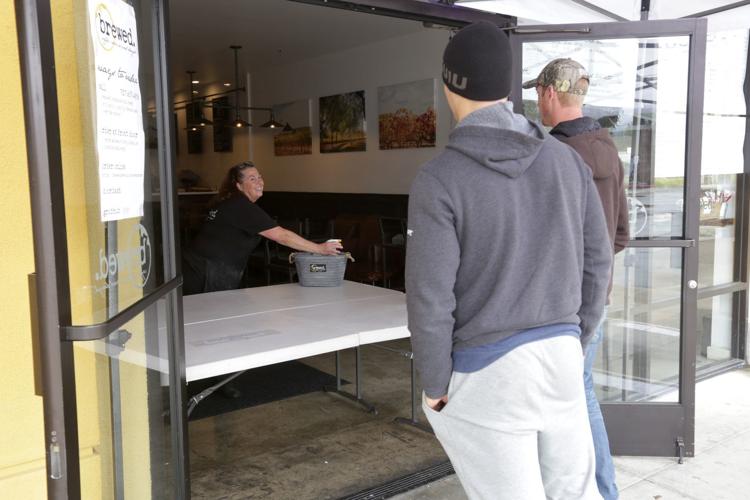 Making face shields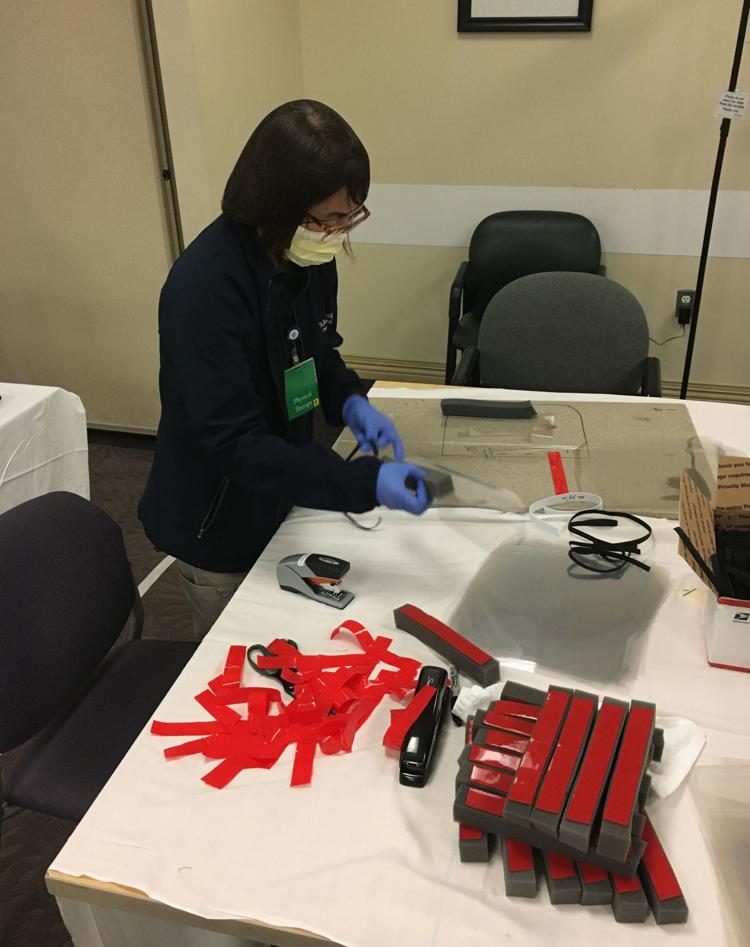 Face shields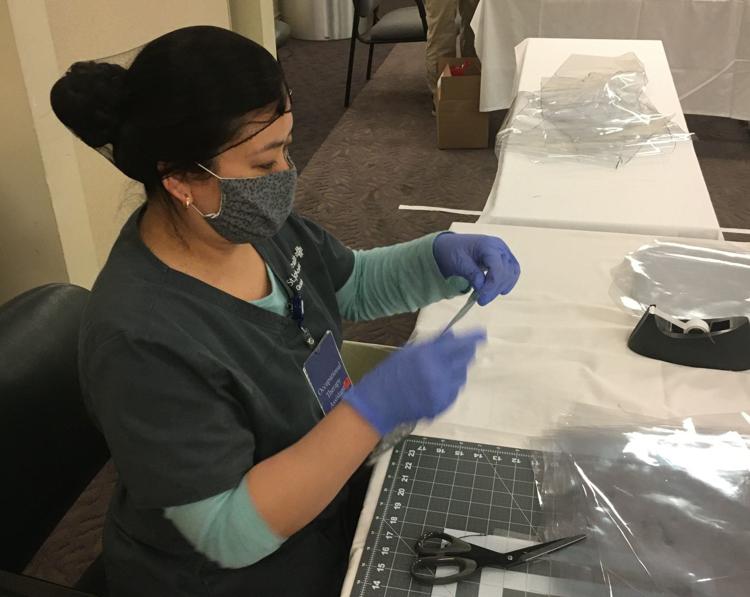 Free Meal Friday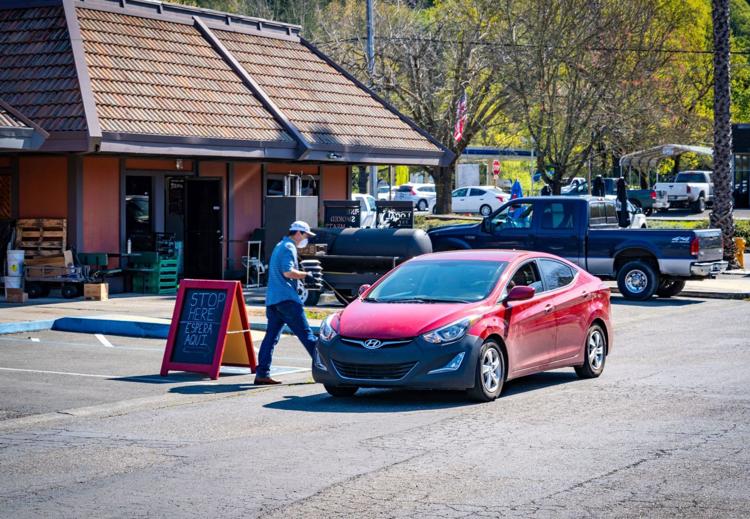 Free Meal Friday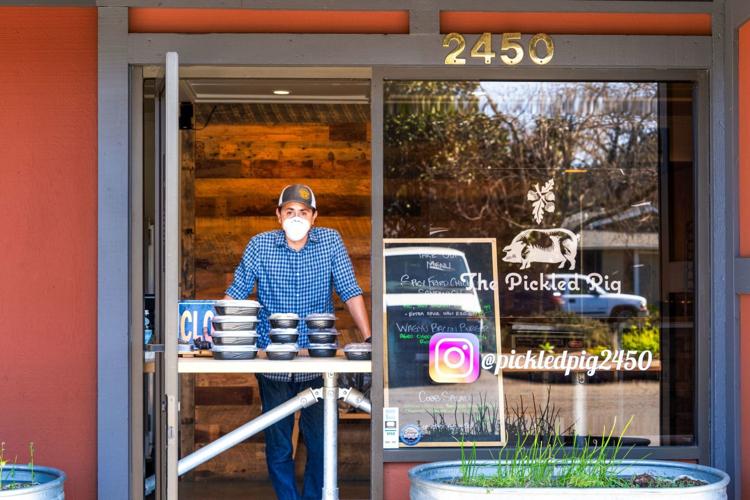 Social distancing signs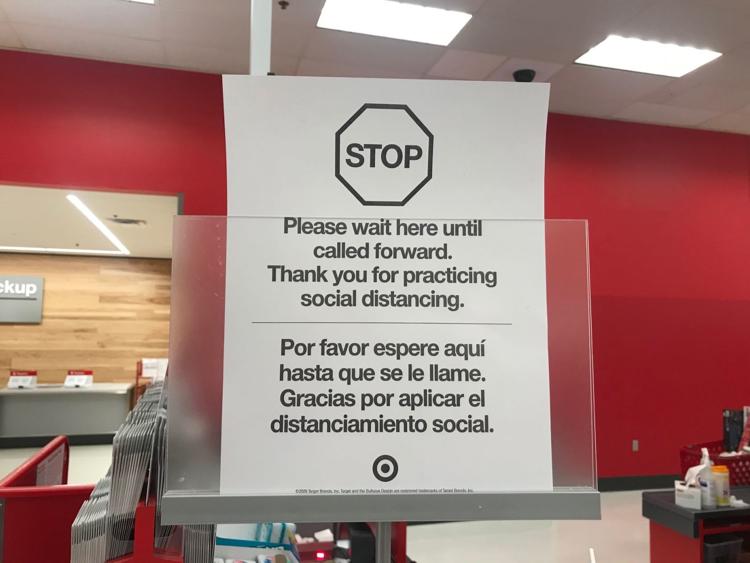 Social distancing signs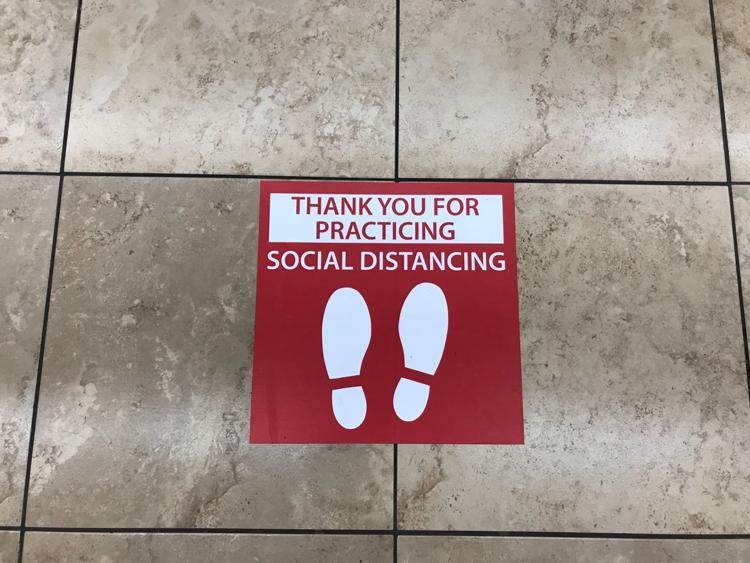 Bread delivery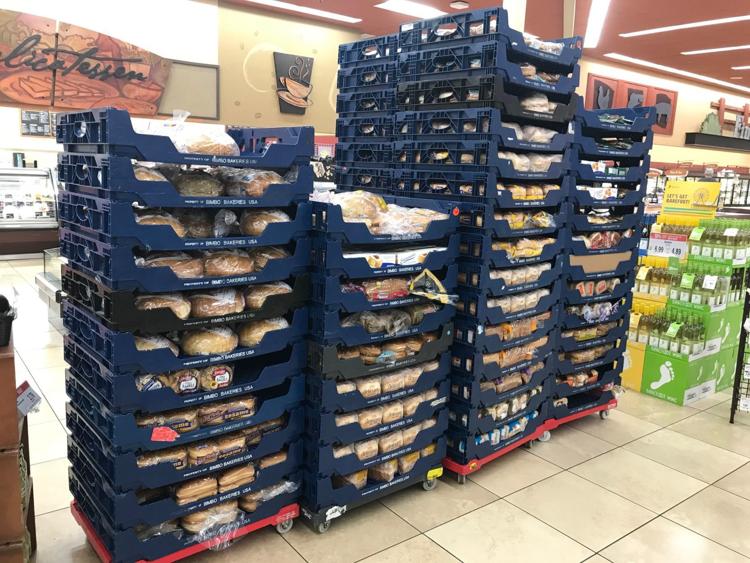 Dr. Manjappa at Queen of the Valley Medical Center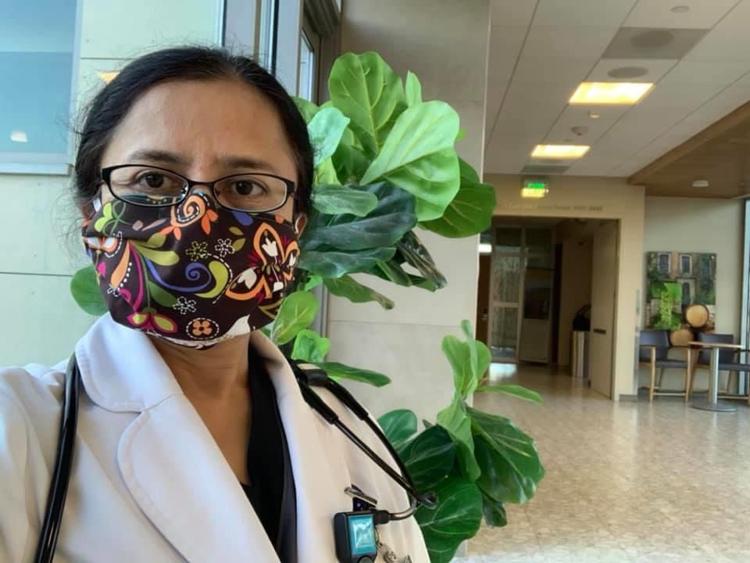 Bear on fence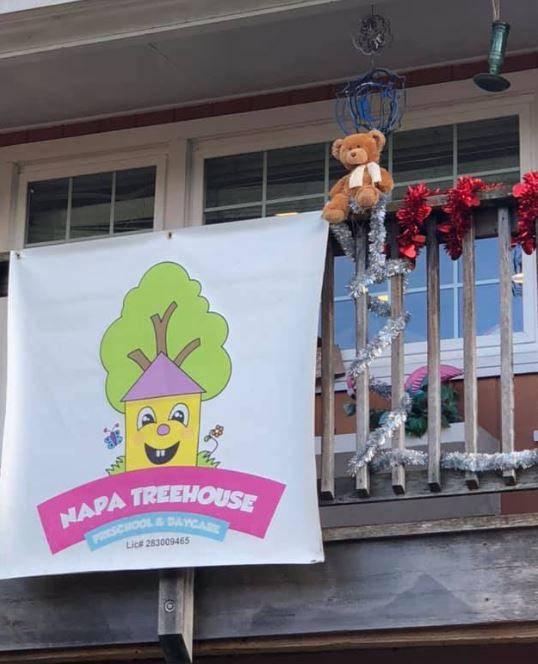 Bear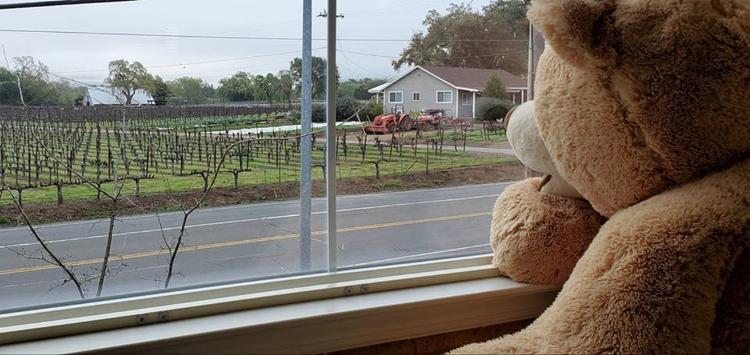 Dr. Adhye and Janice Peters RN
Napa police department employees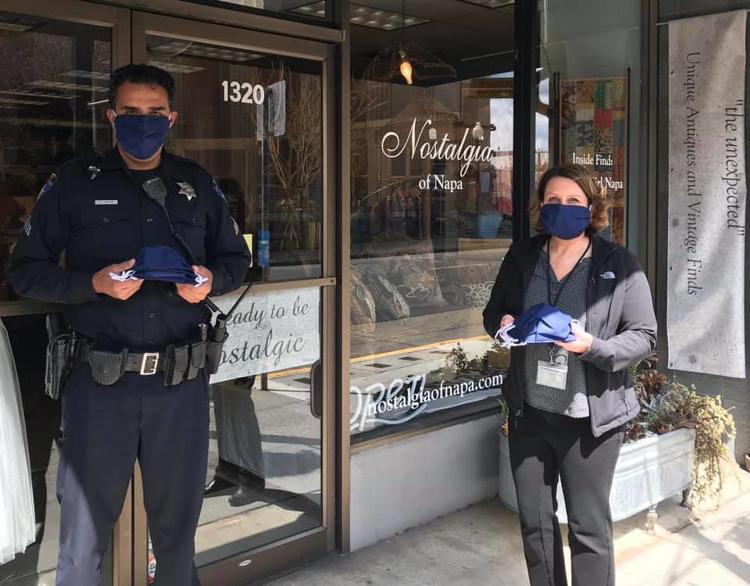 Andrea D. Hoogendoorn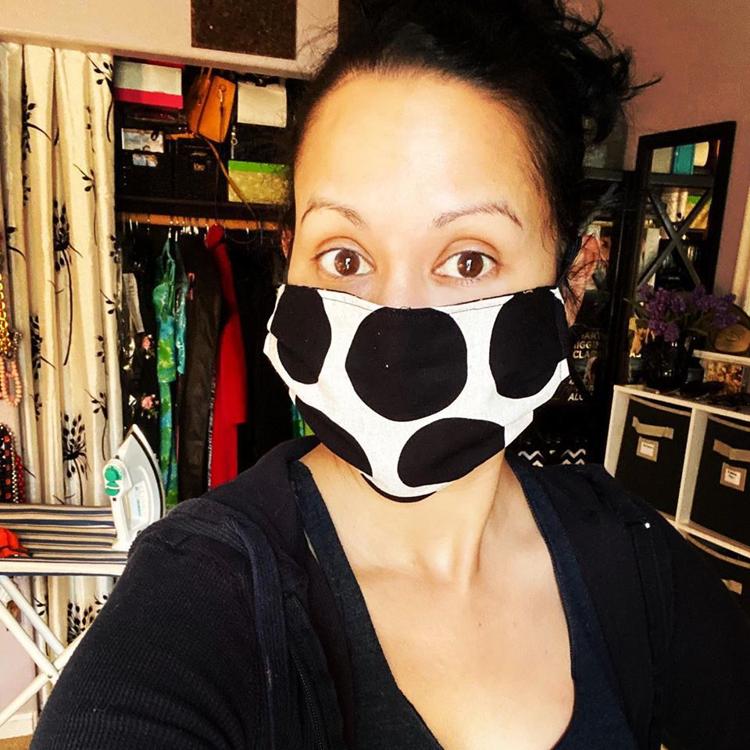 Hanh Ho Egan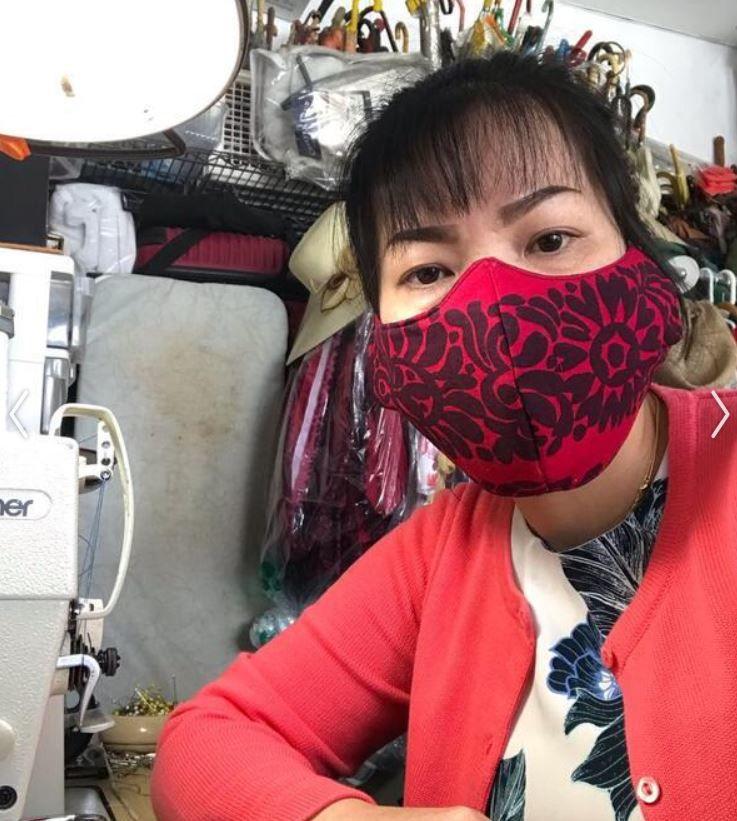 Matthew Blach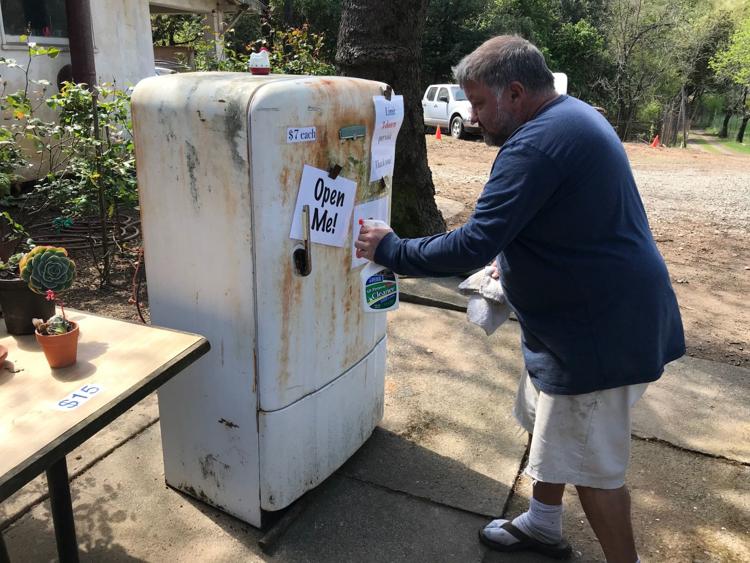 American Canyon park sign, social distancing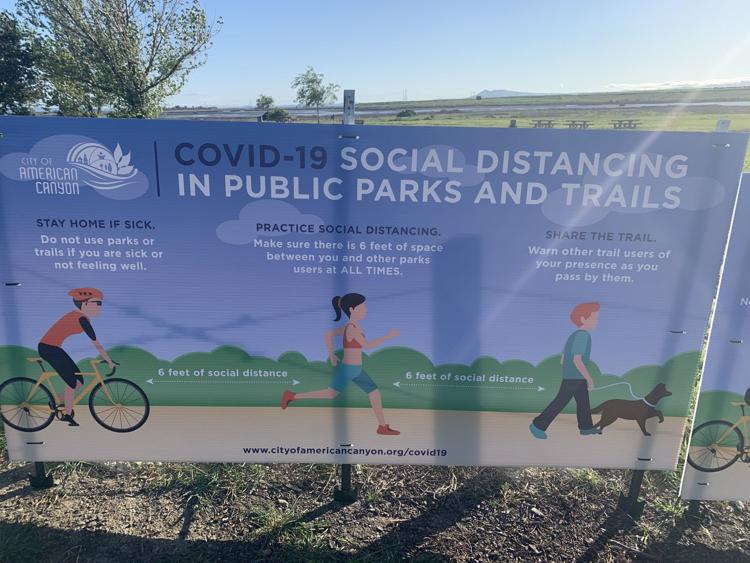 Cal Mart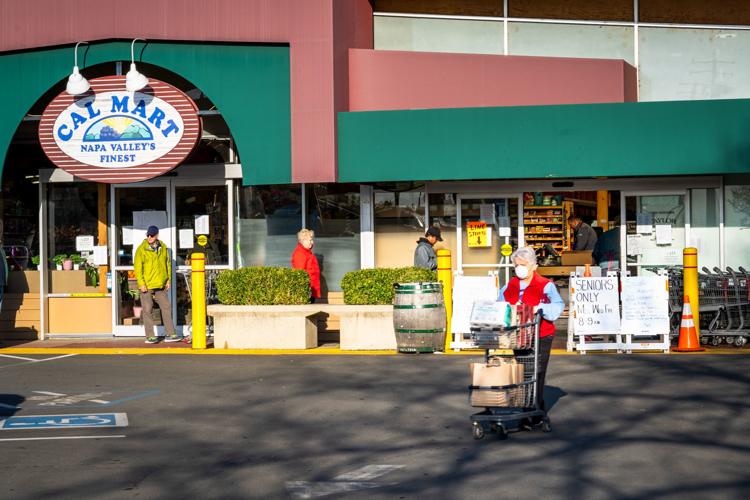 Calistoga take-out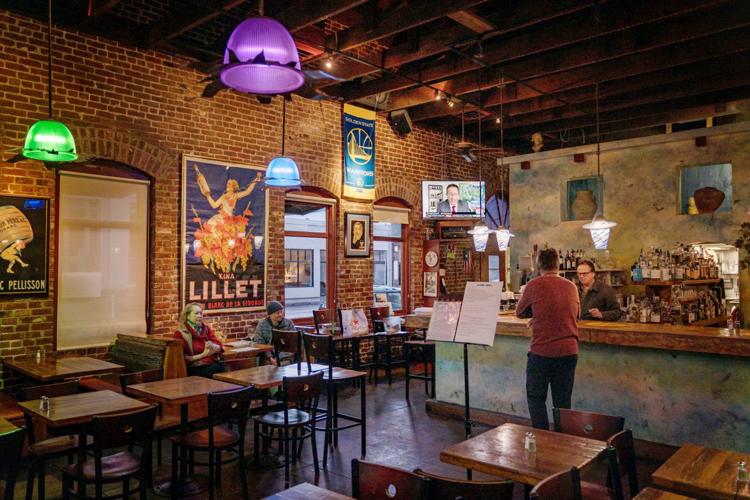 Calistoga take-out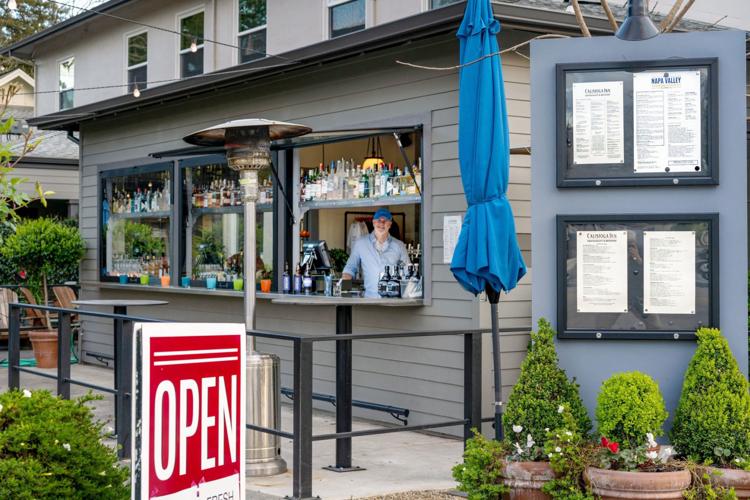 Calistoga take-out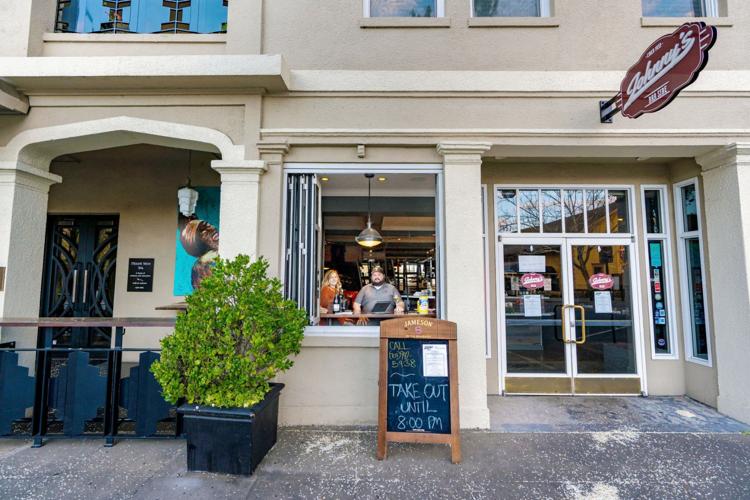 Calistoga take-out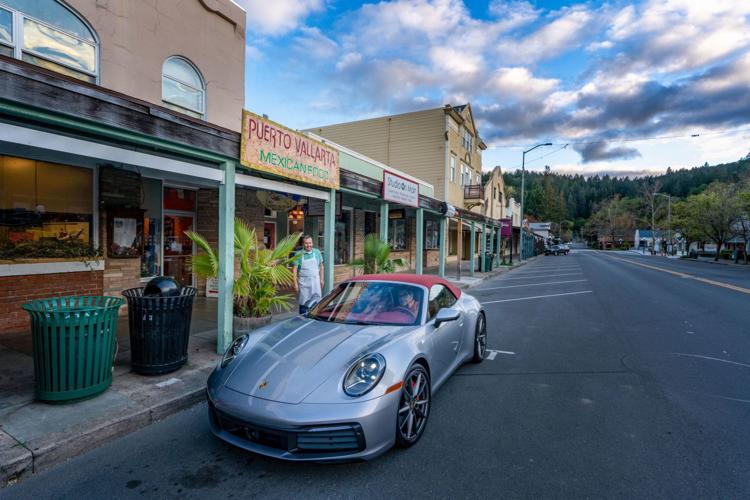 Calistoga take-out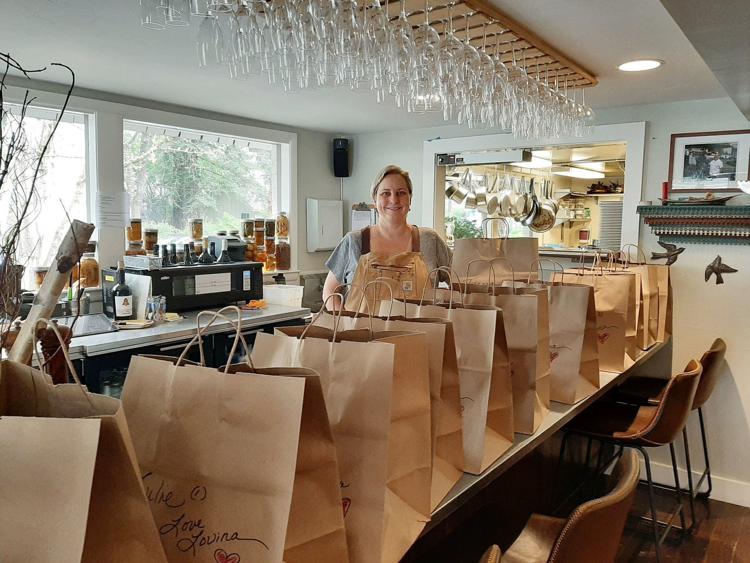 Food pick up signs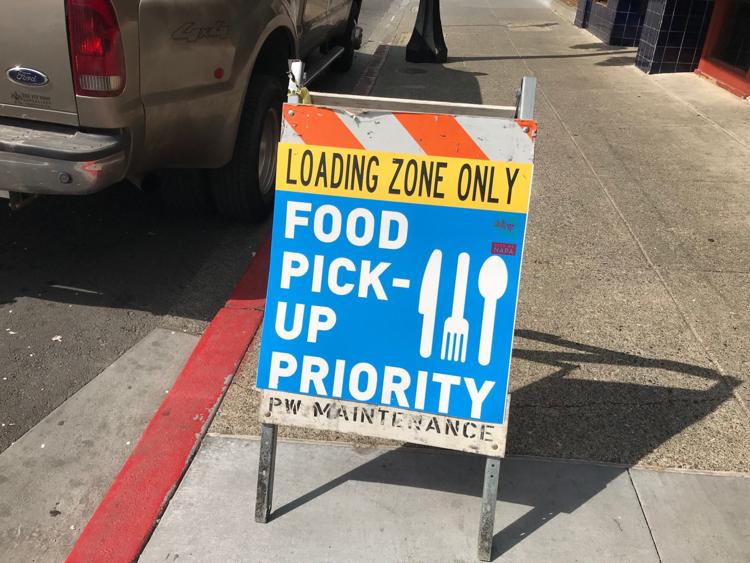 VNV welcome center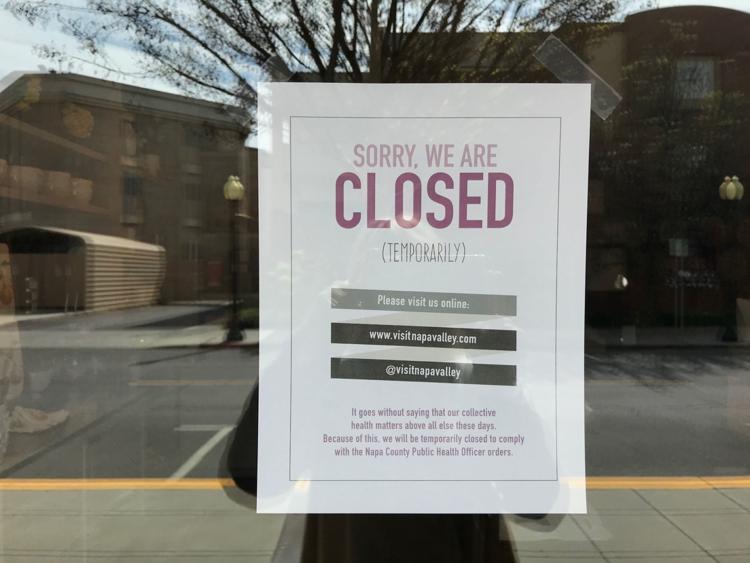 Main Street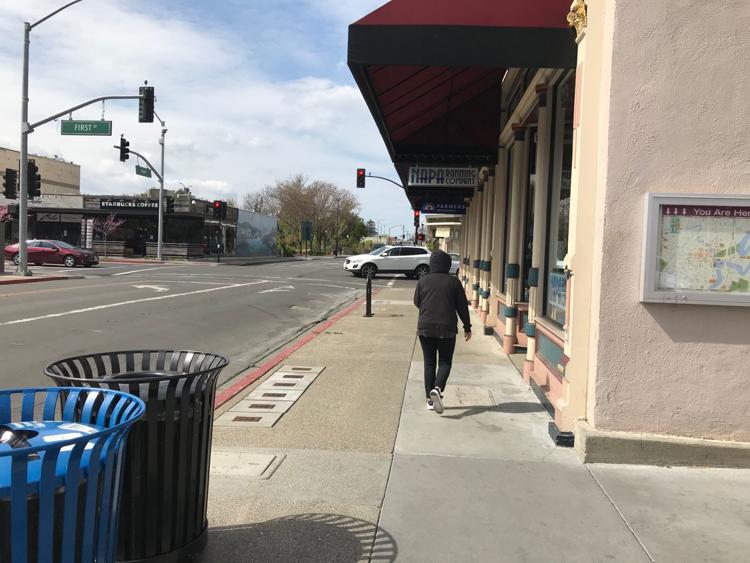 Empty Kohl's parking lot
Napa Running Co.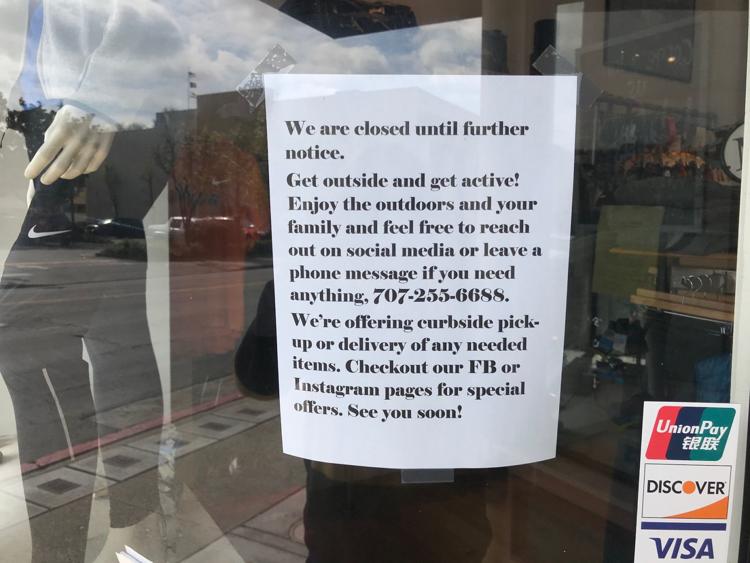 Bread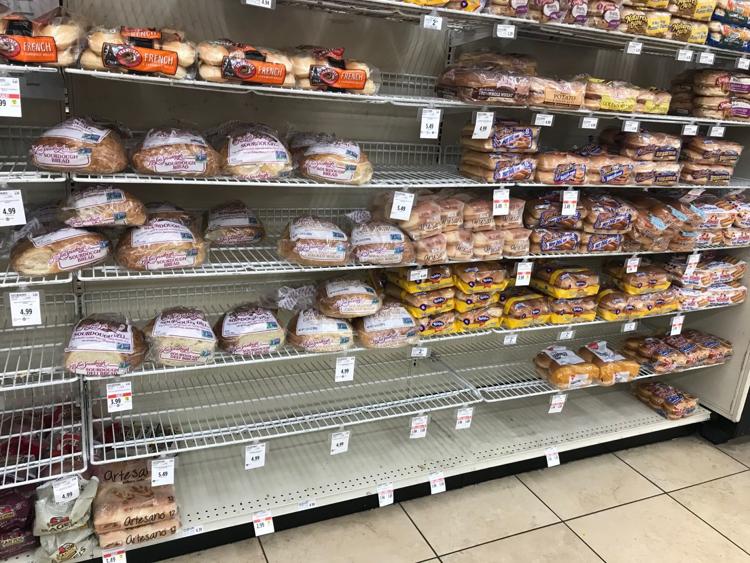 Cleaning at the check out station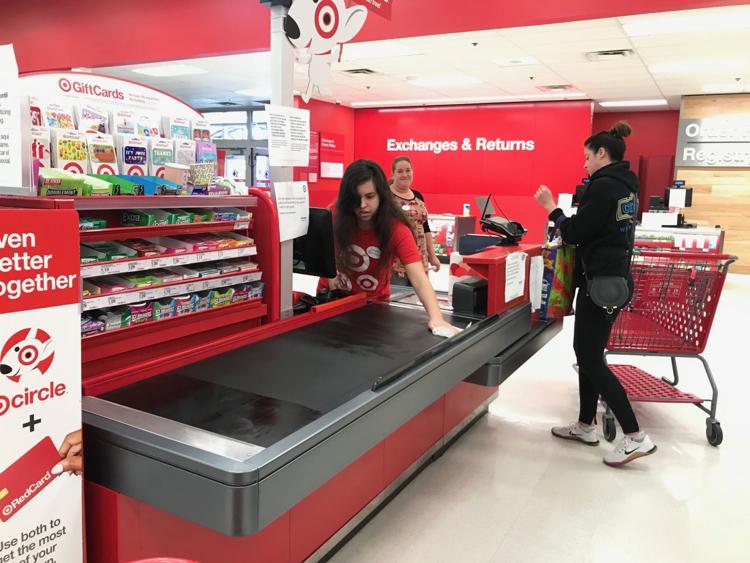 Restocking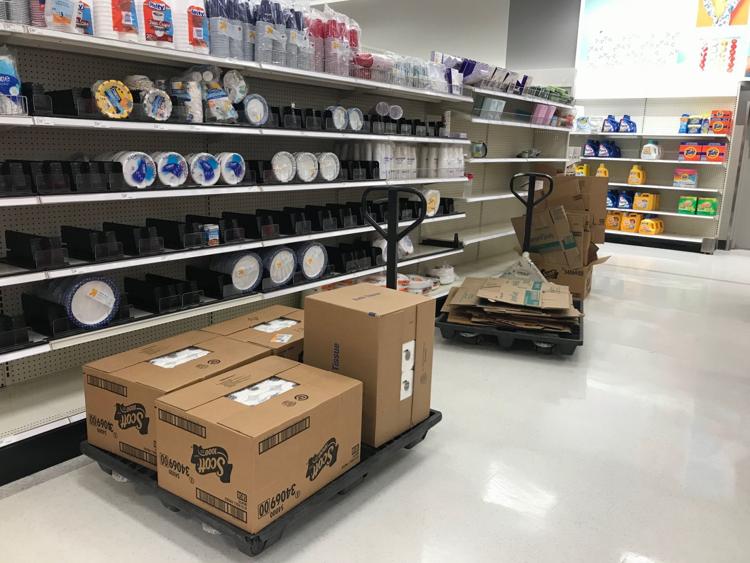 Toilet paper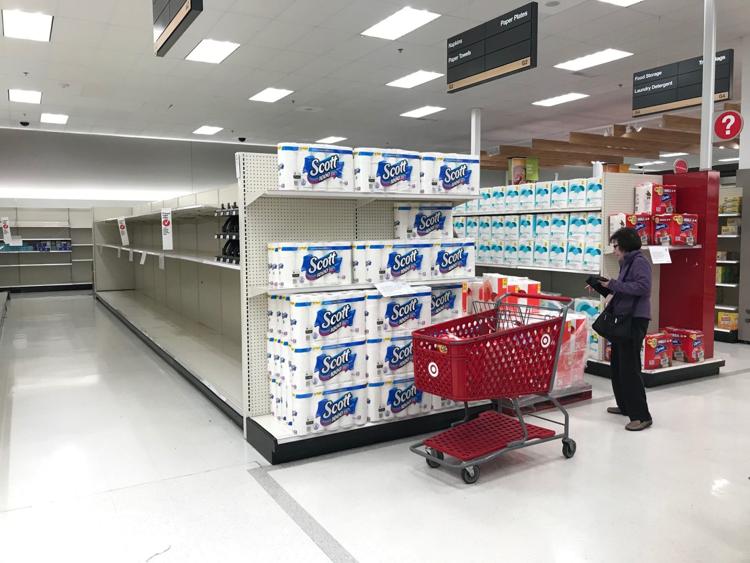 Toilet paper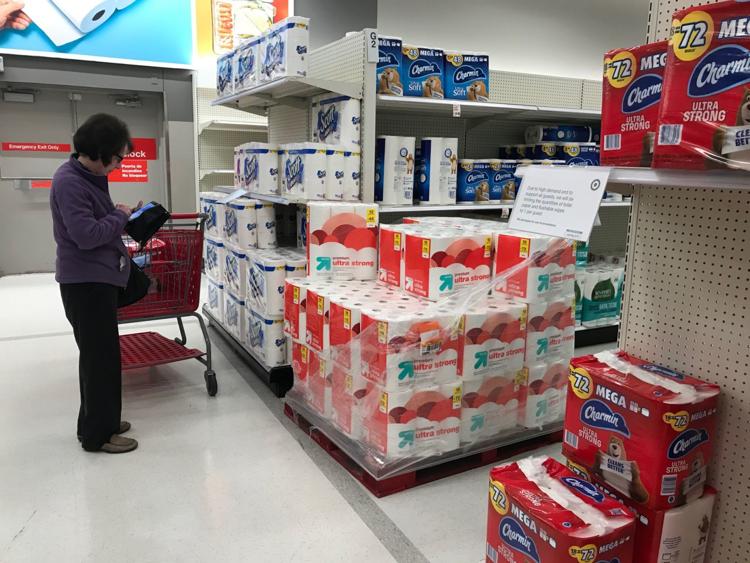 More wipes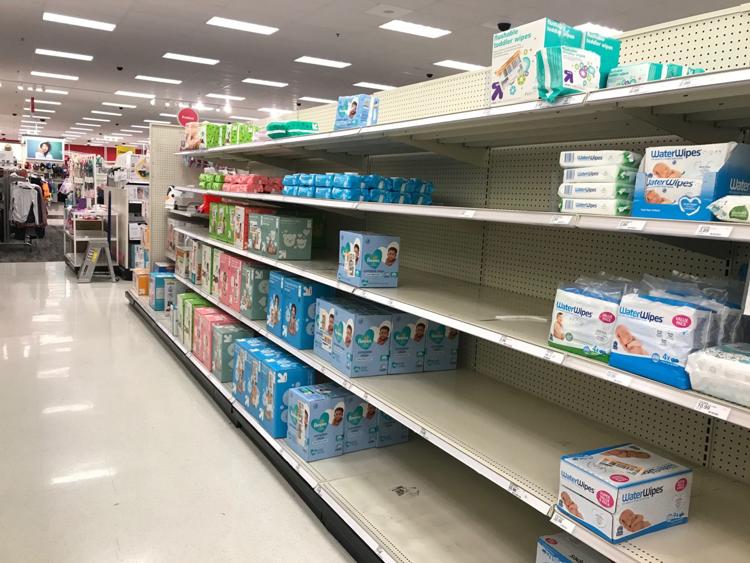 Restocking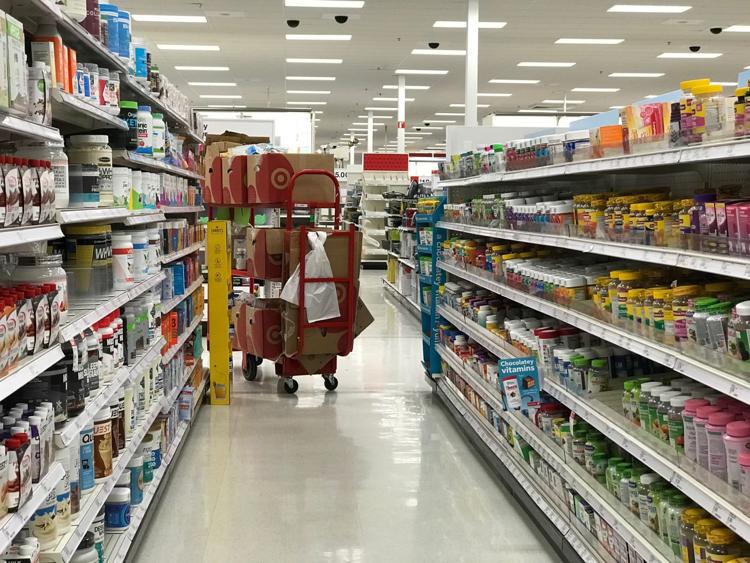 Disinfectant wipes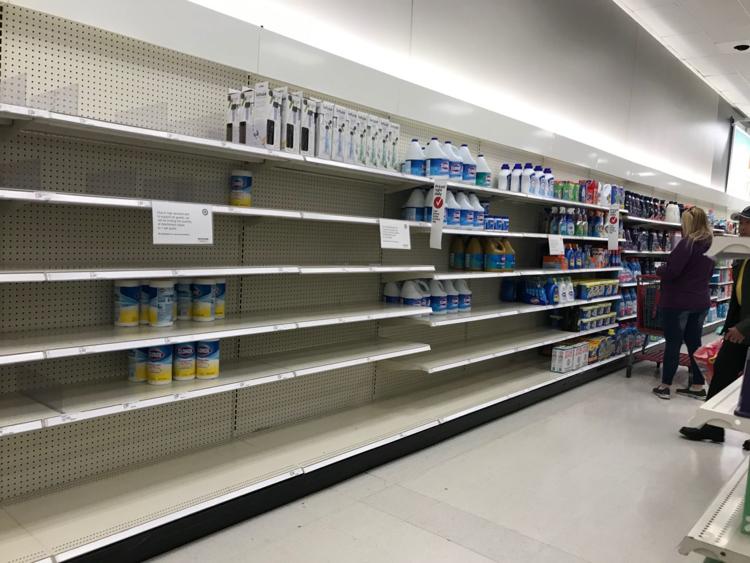 Raley's eggs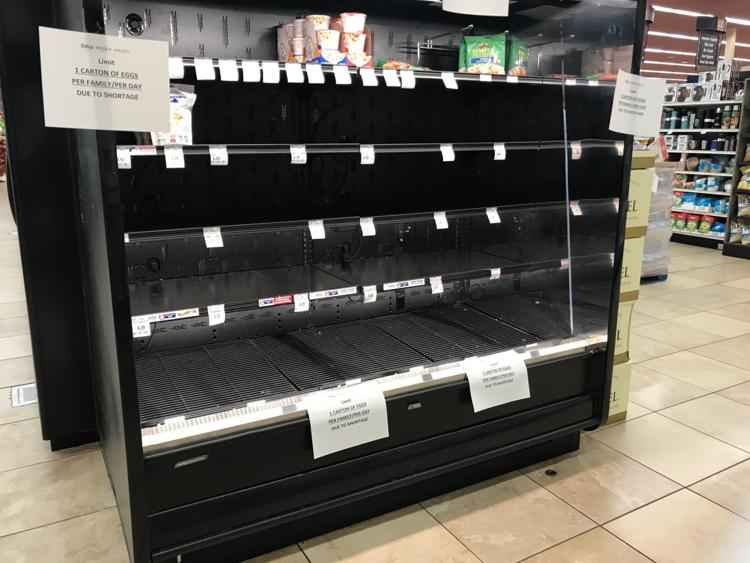 Produce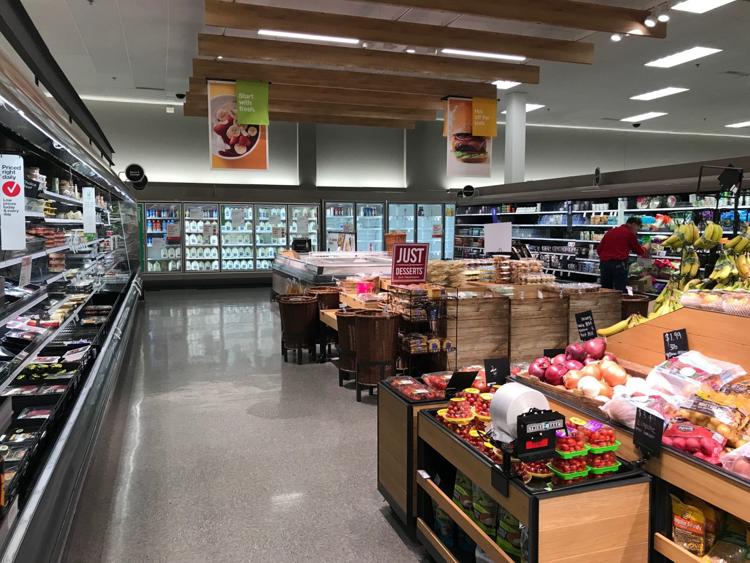 Restocking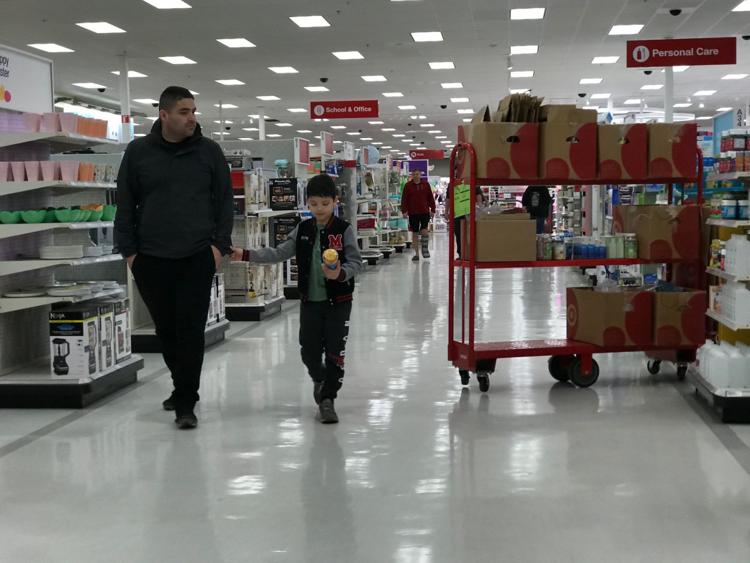 Raley's barriers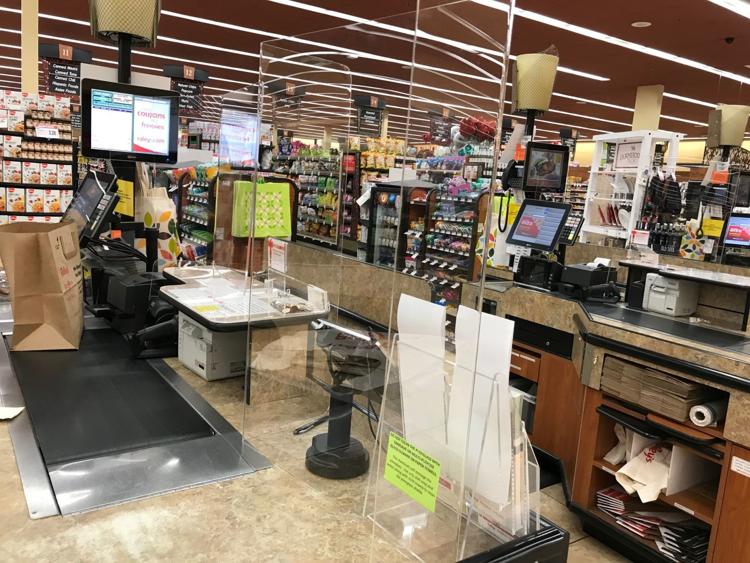 Raley's bulk foods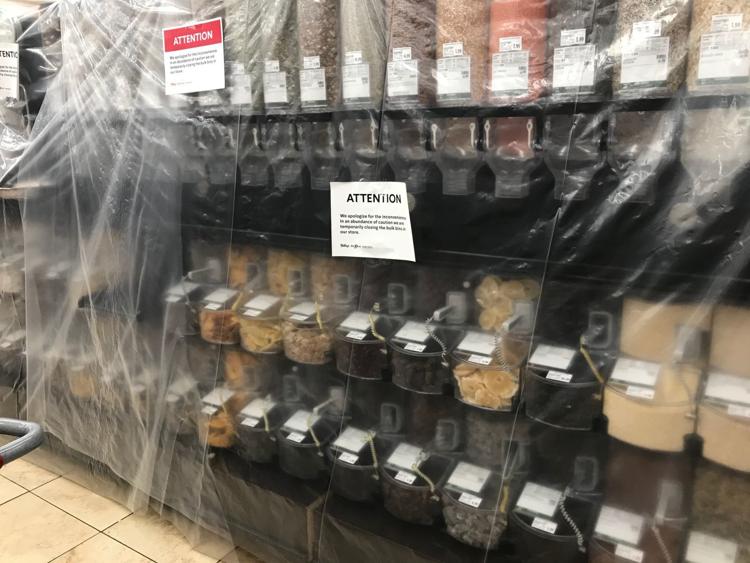 Water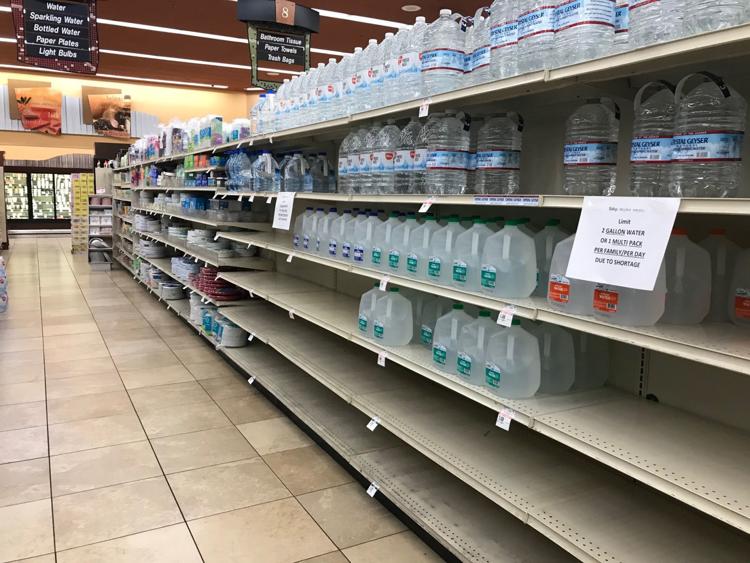 Raley's check out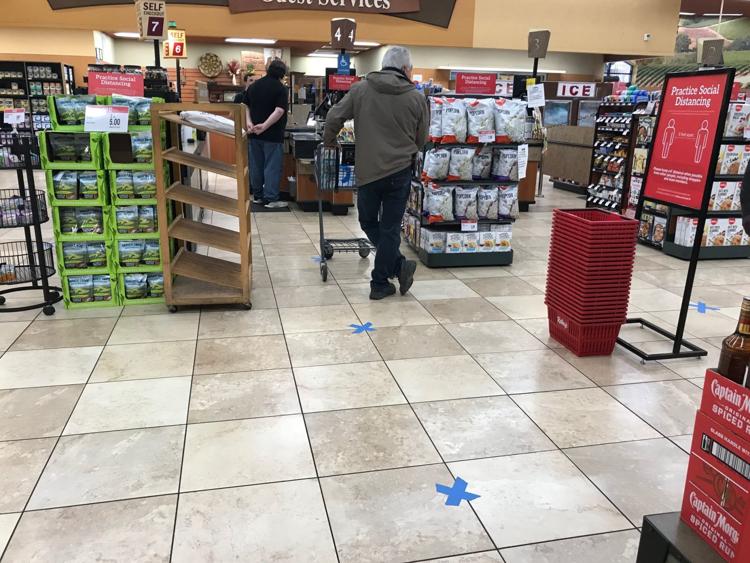 Raley's signs
Squeeze Inn Hamburgers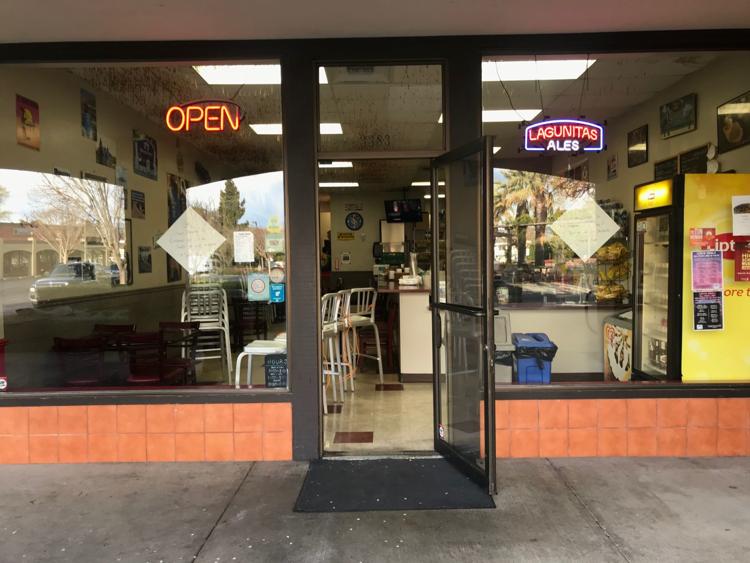 The parking lot at Redwood Plaza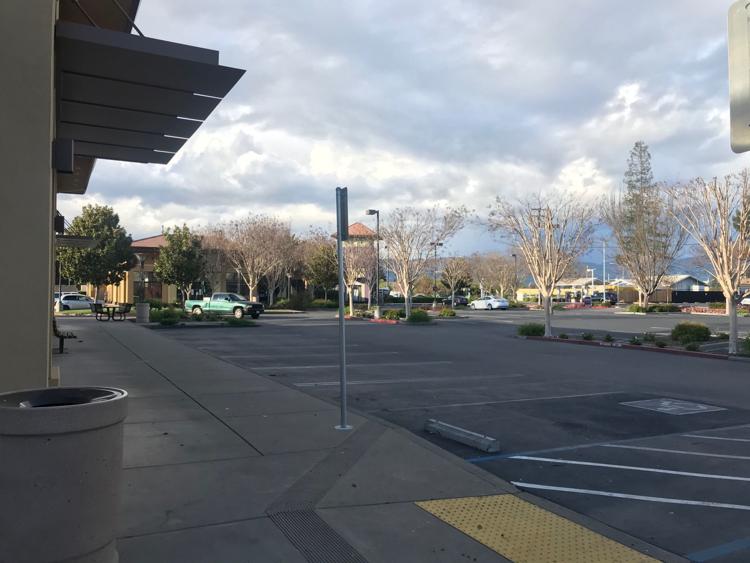 Demand increases for Napa food relief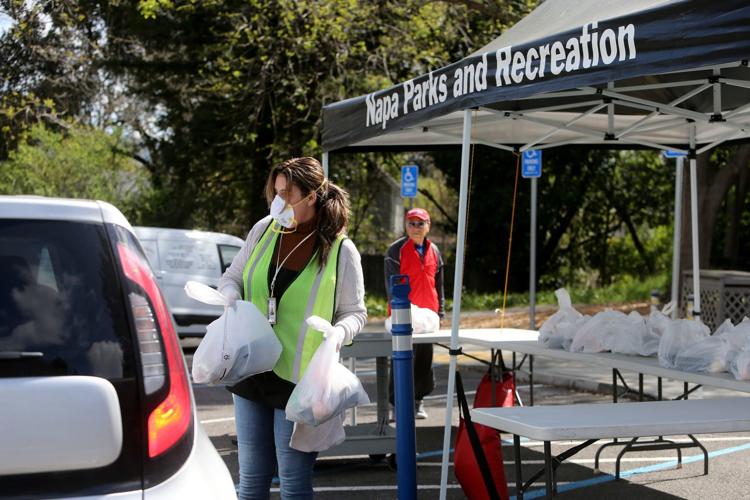 St. Helena Safeway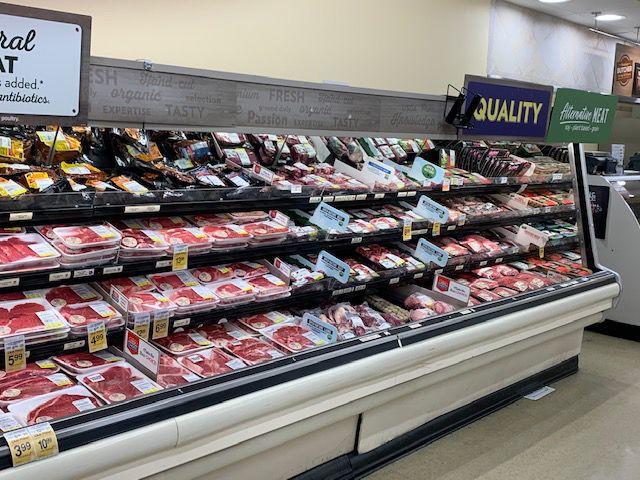 St. Helena Safeway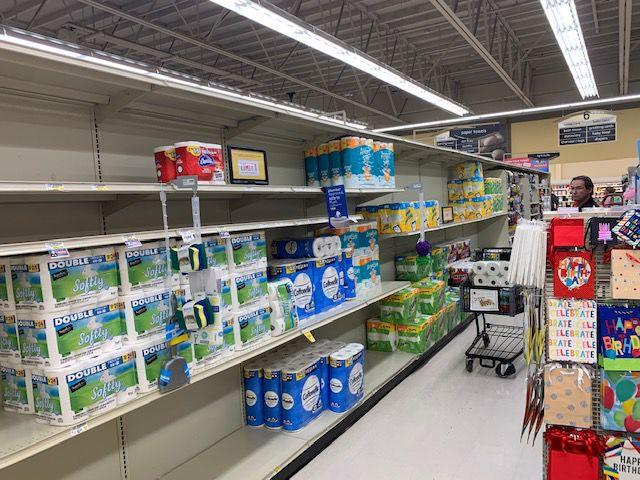 Napa Target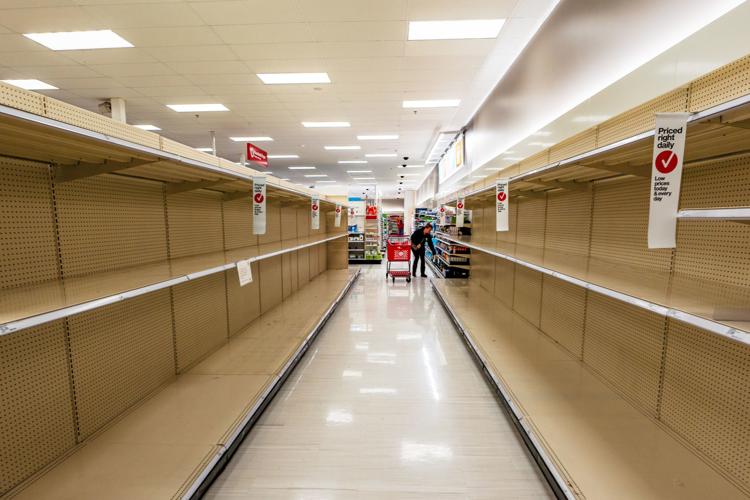 Ciccio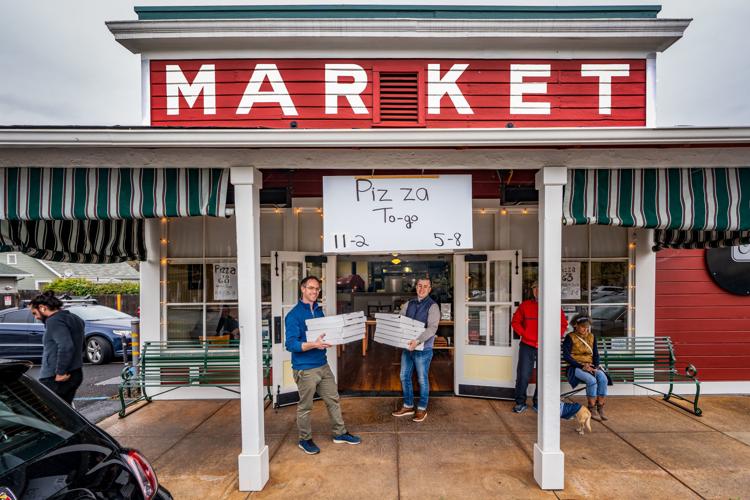 Safeway in St. Helena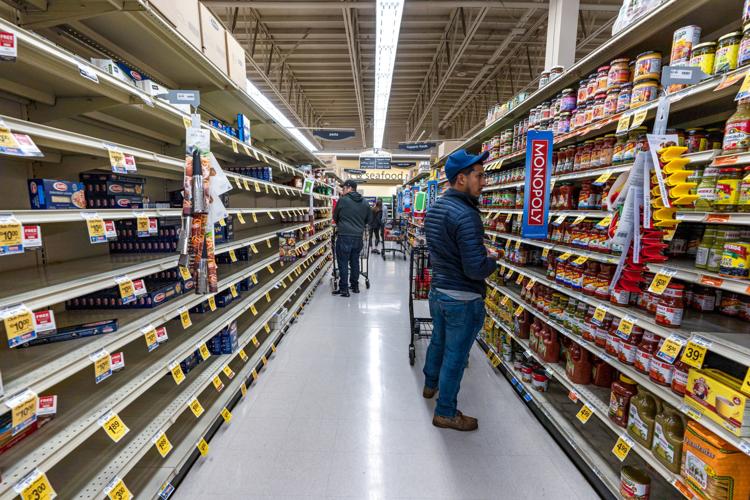 Milk at Raley's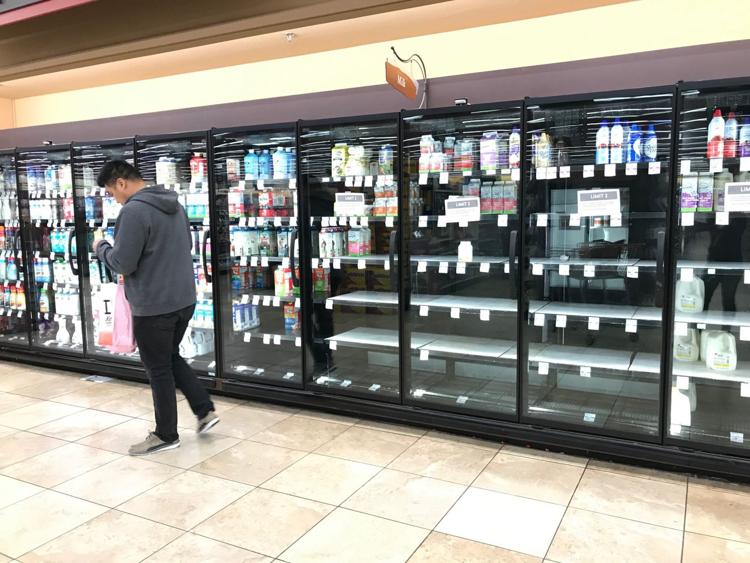 Umpqua bank
Target toilet paper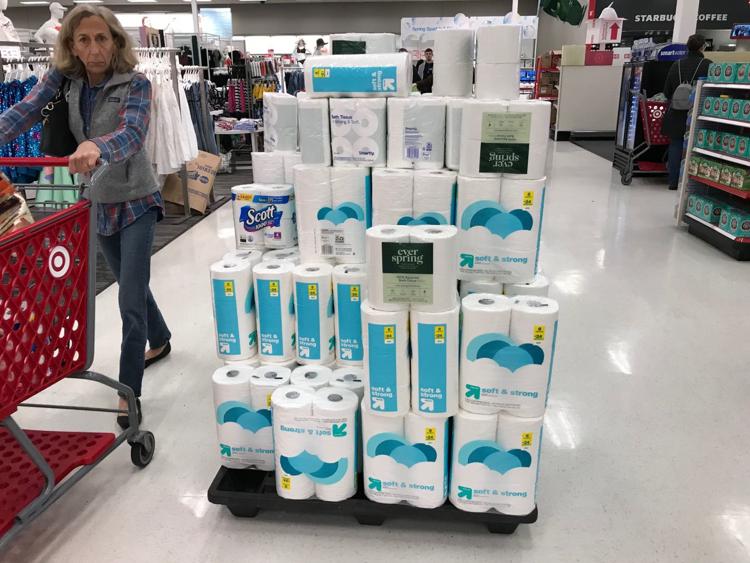 Bel Aire shoppers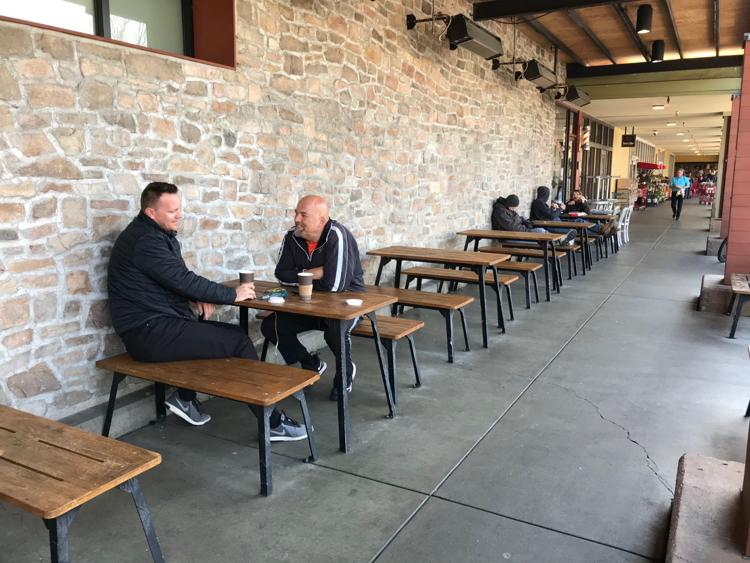 South Napa Target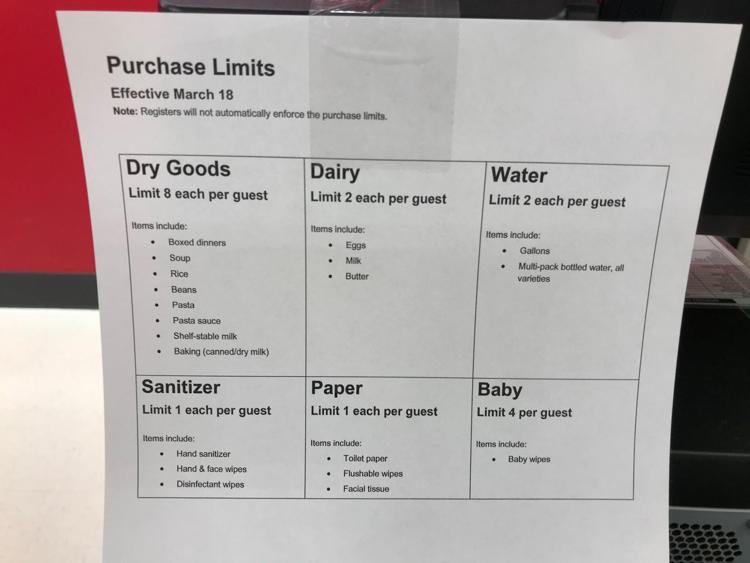 World Market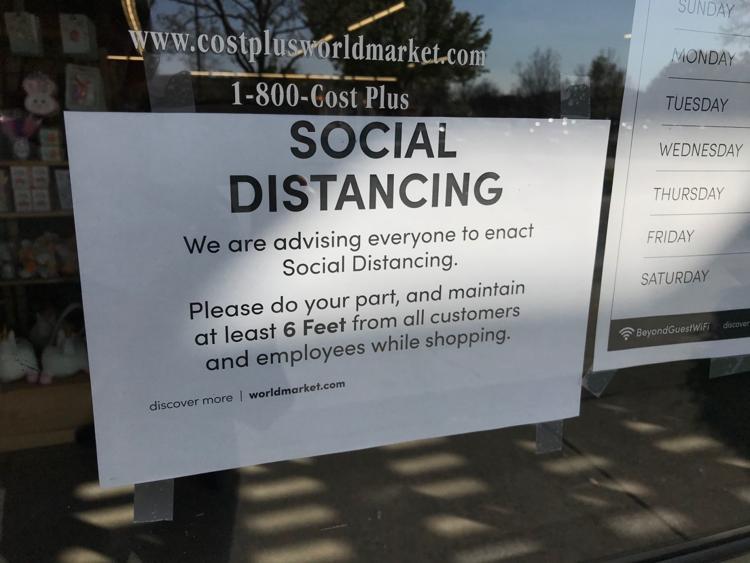 Napa Target shoppers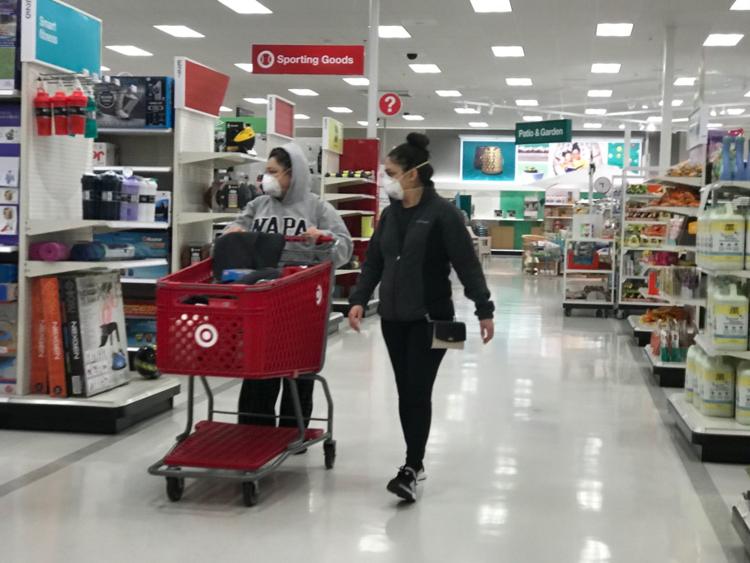 Trader Joe's line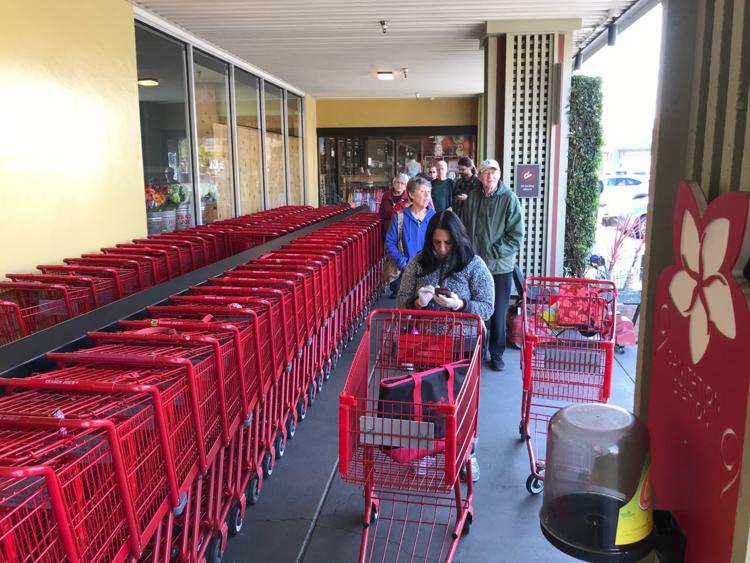 Bel Aire Plaza parking lot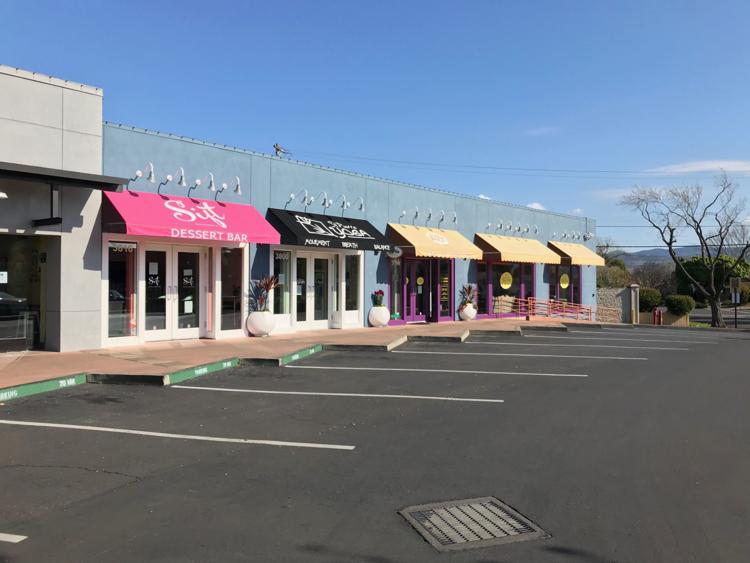 CalMart in Calistoga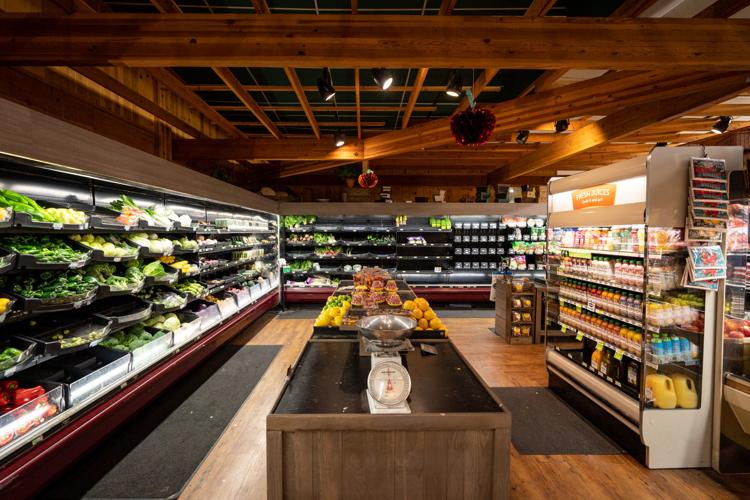 CalMart in Calistoga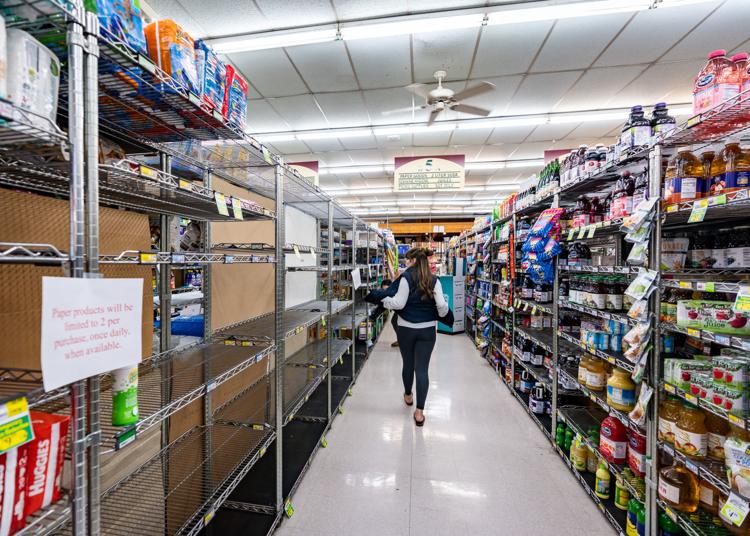 Whole Foods Napa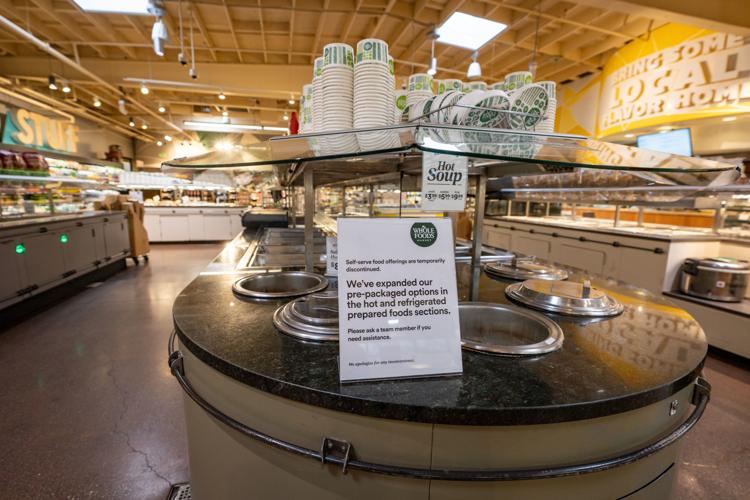 Outside Oxbow Public Market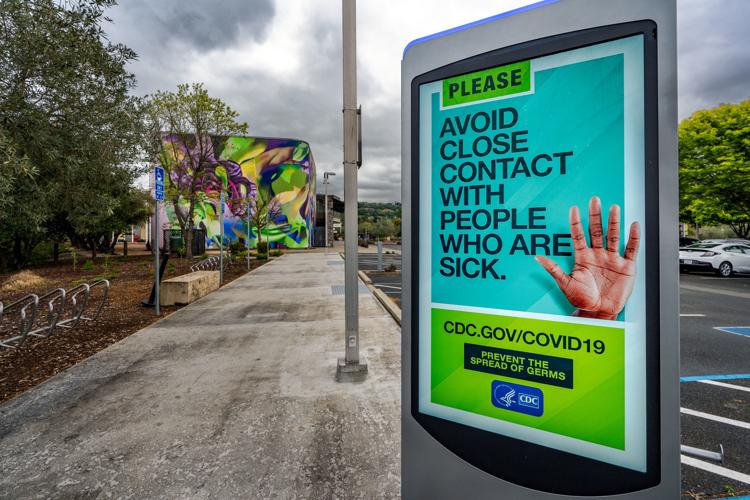 Inside the Oxbow Public Market on Wed. March 18.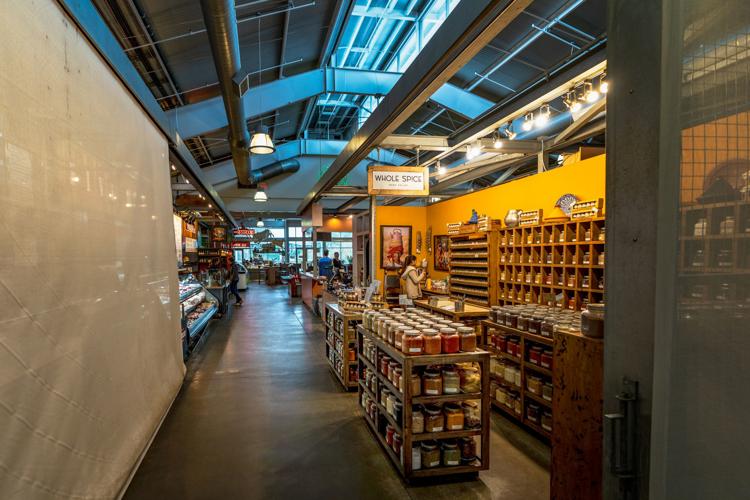 Inside the Oxbow Public Market on Wed. March 18.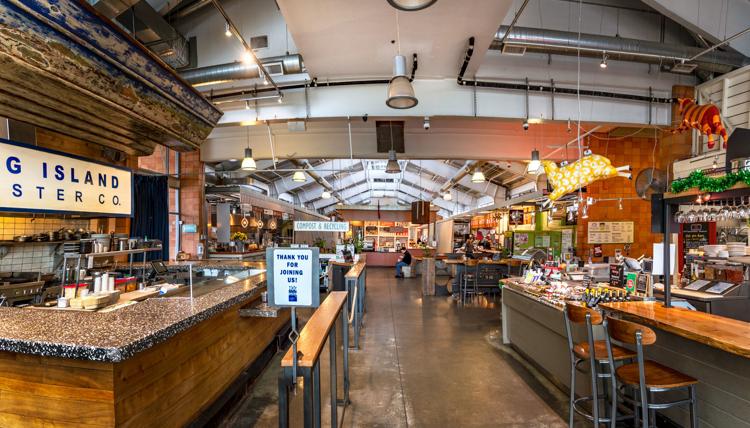 Lululemon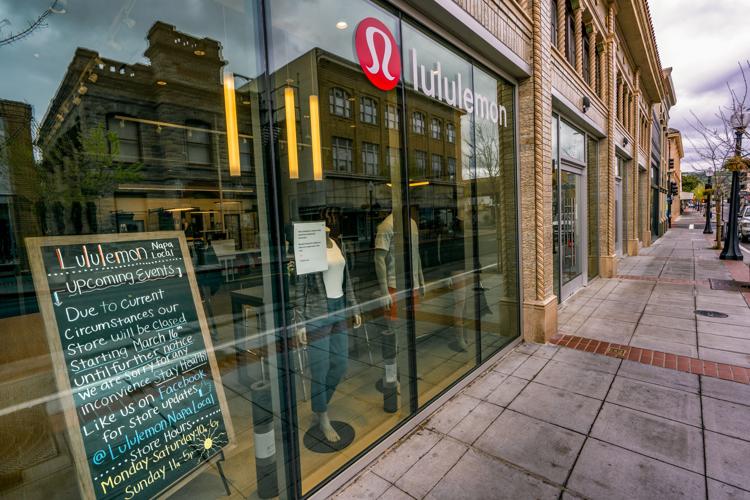 Oxbow Public Market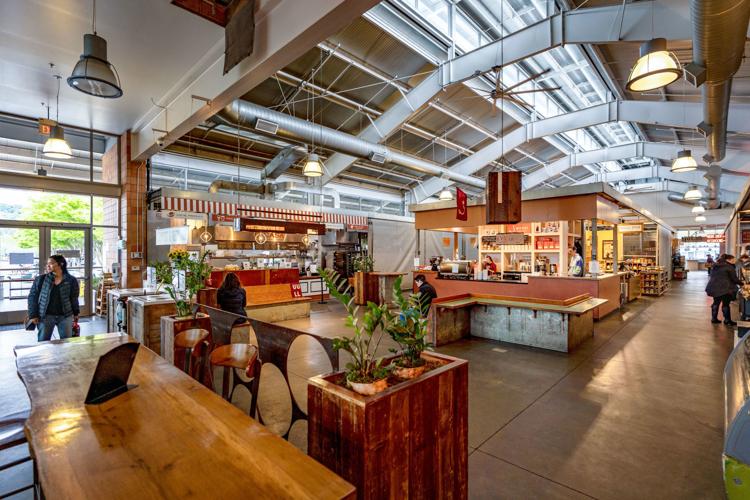 Peet's without customers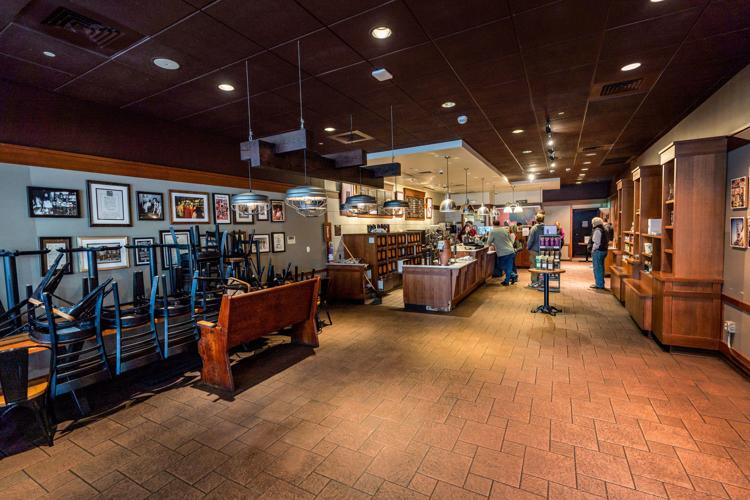 Archer Hotel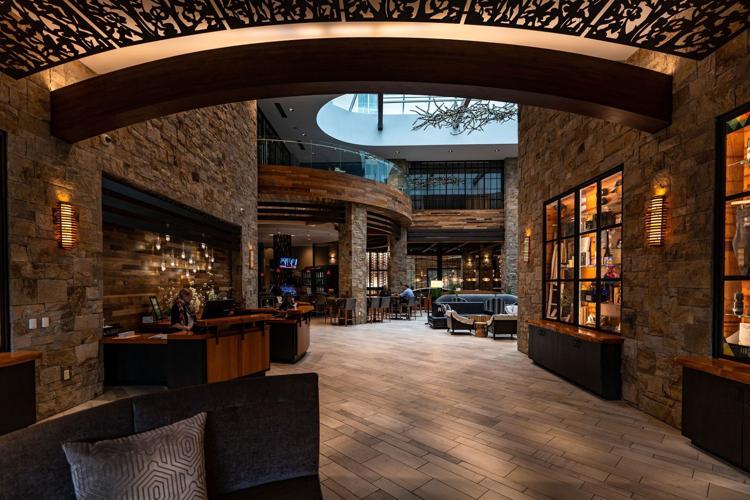 Napa Premium Outlets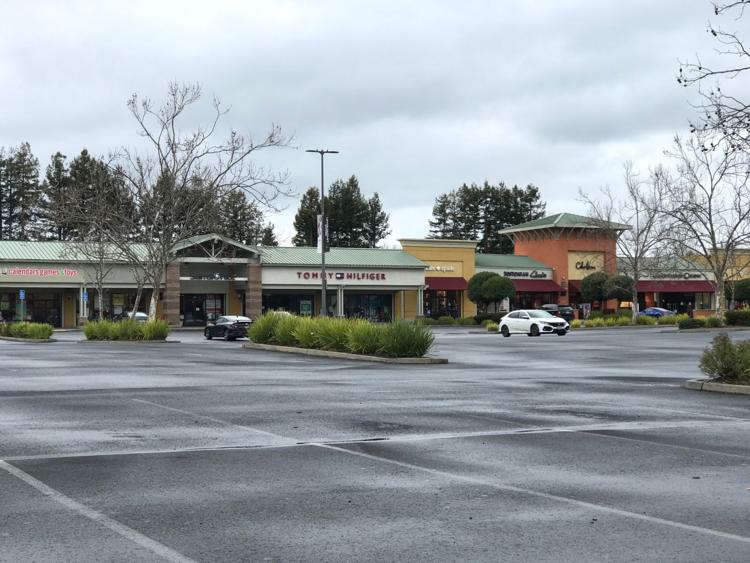 Calistoga school lunch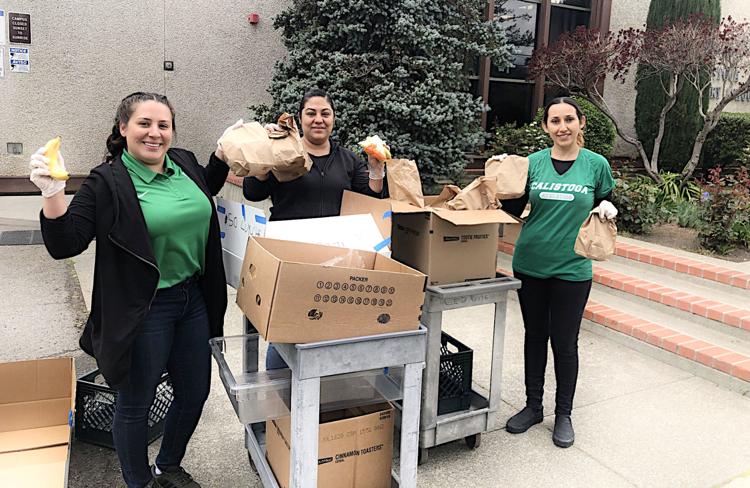 School offers free meals for kids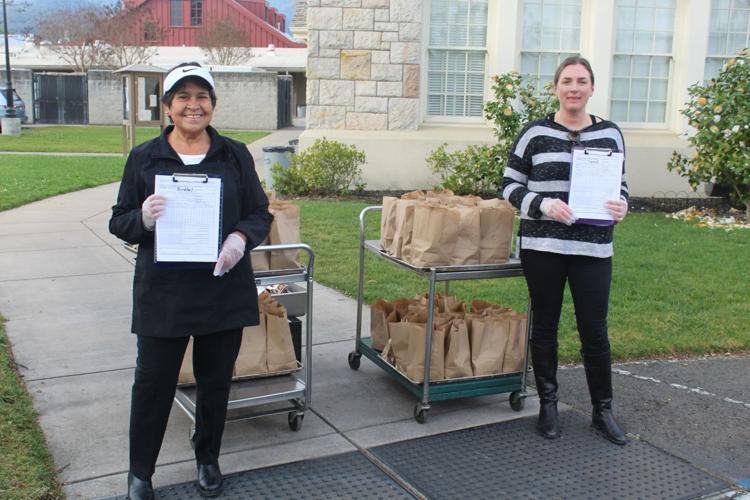 La Morenita lunch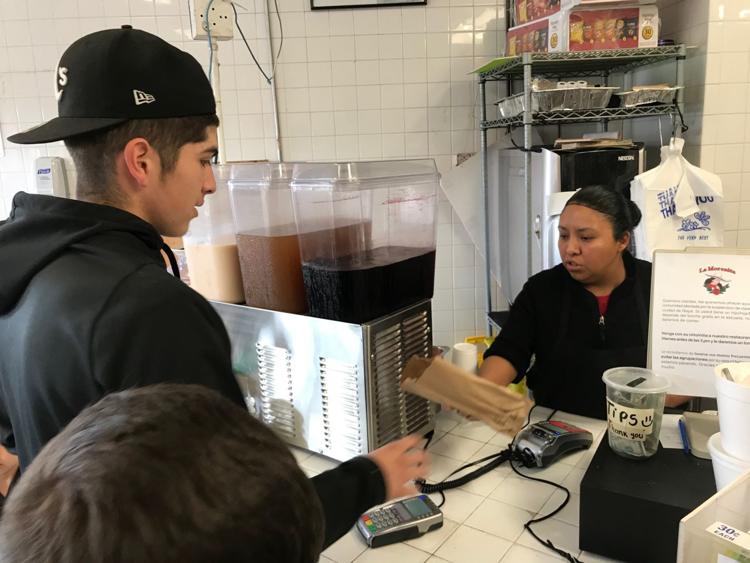 Coronavirus precautions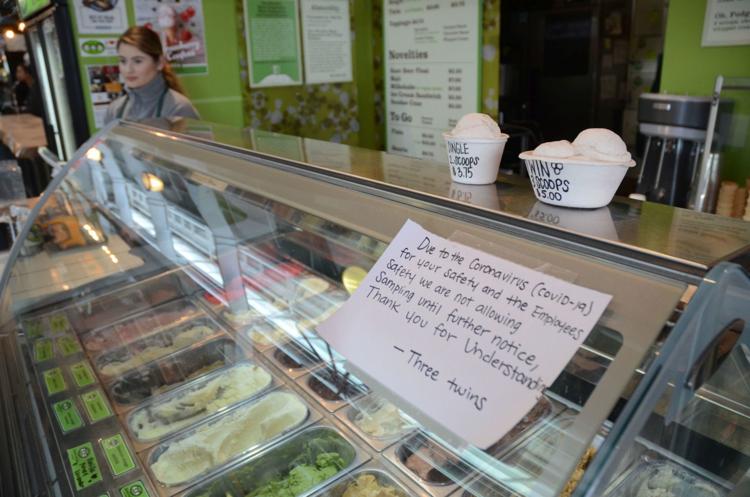 Coronavirus Precautions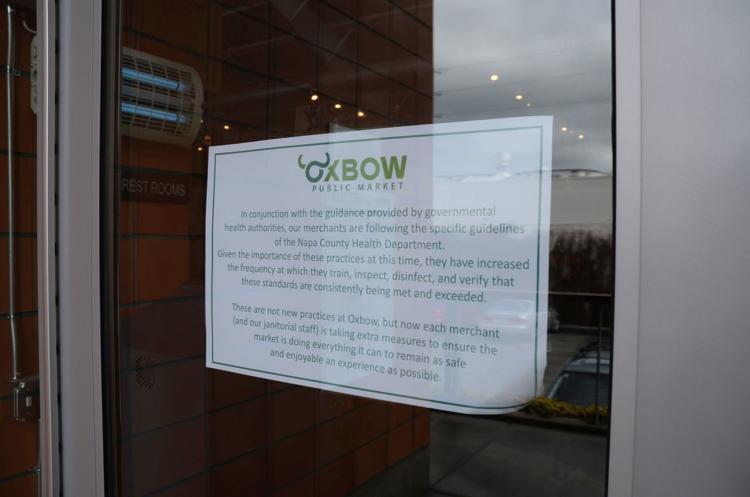 Coronavirus precautions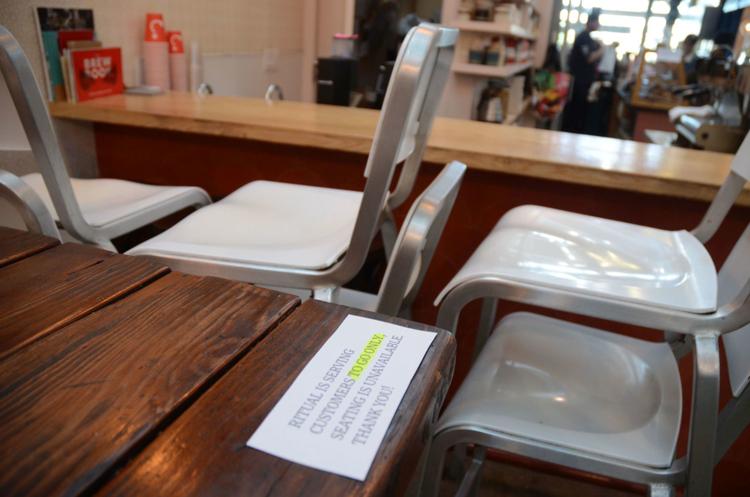 Beringer closed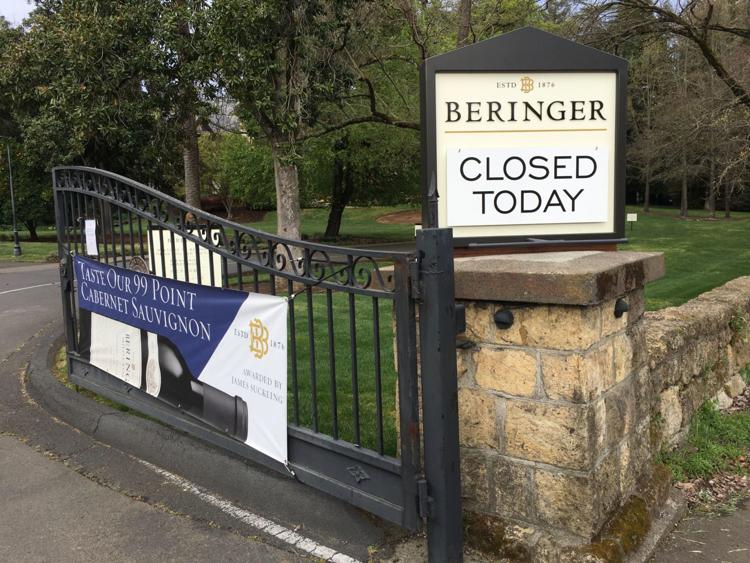 Calistoga Farmers' Market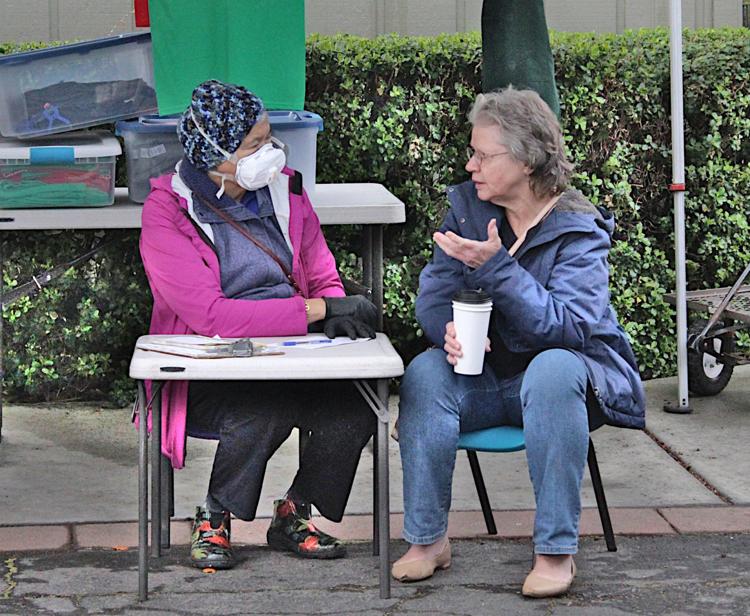 Trader Joe's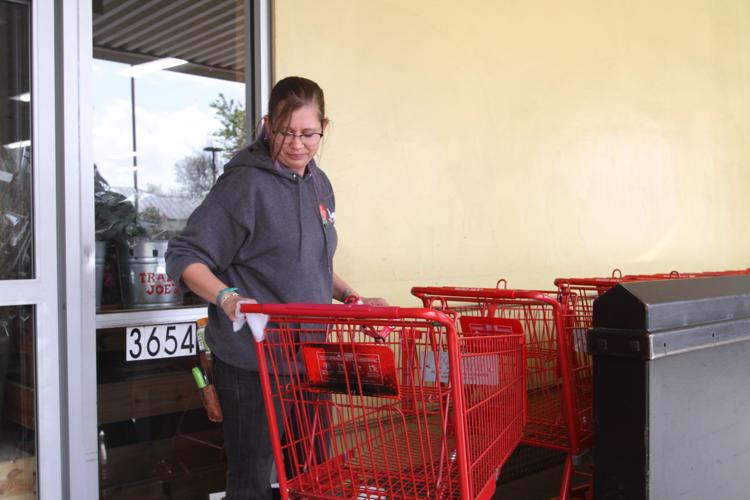 Coronavirus -- Hand sanitizer sold out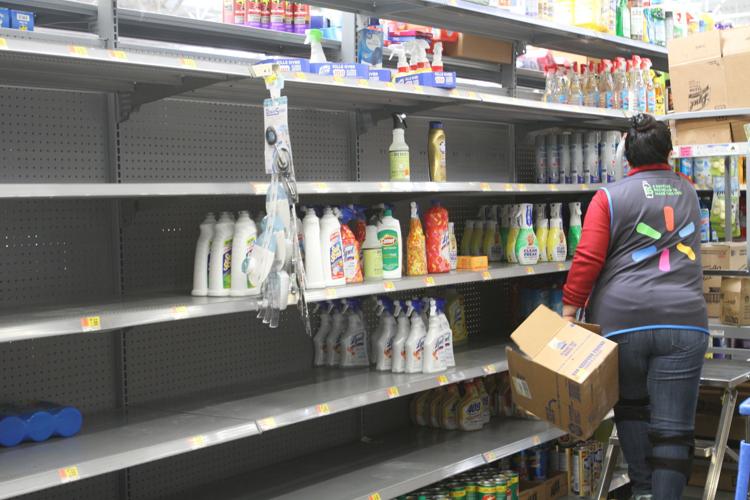 Carol Shour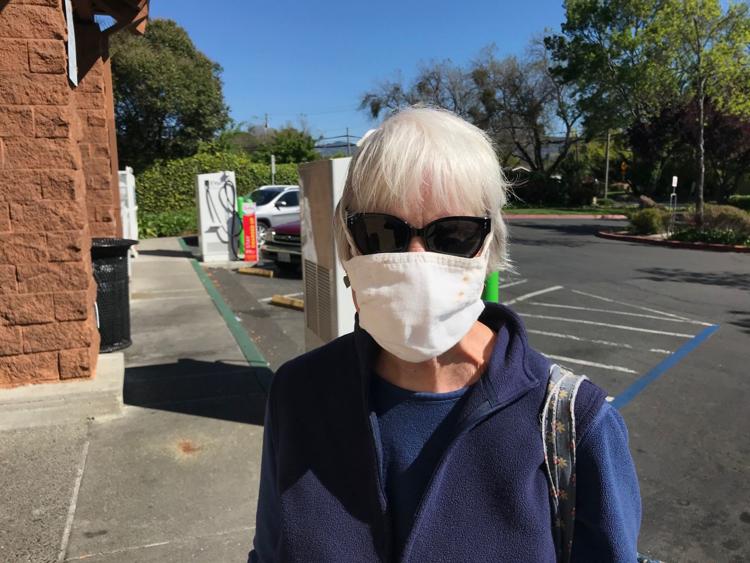 Safeway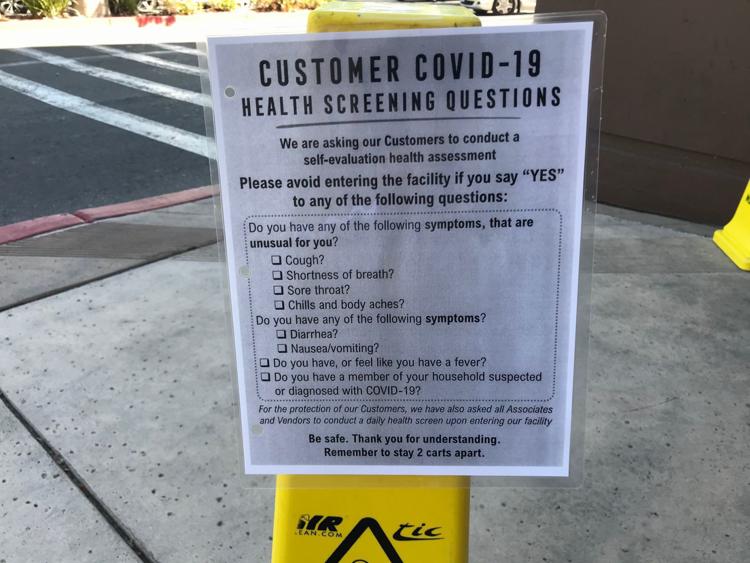 Safeway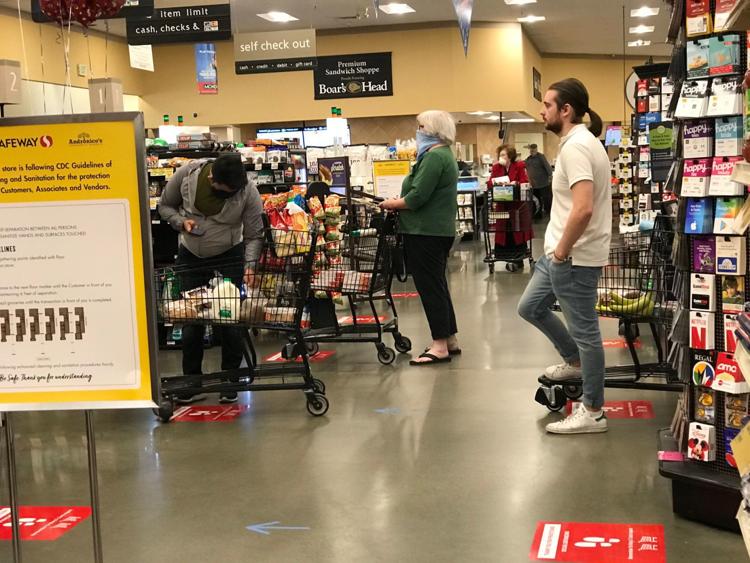 Safeway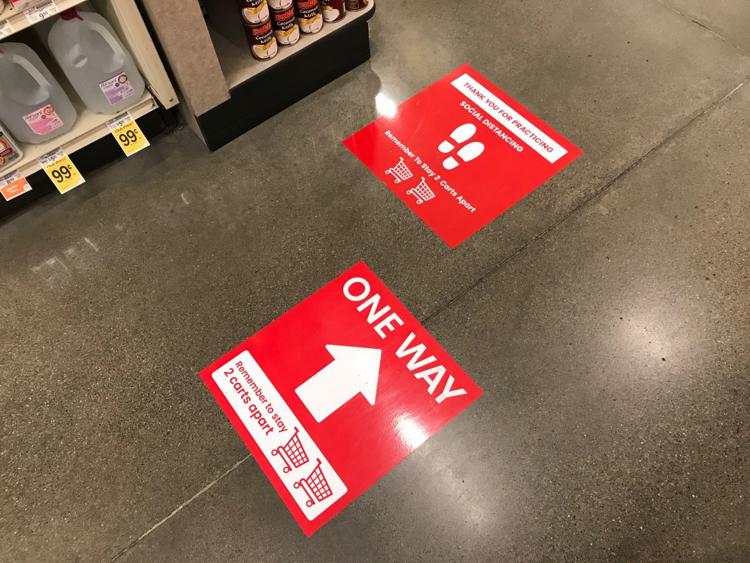 Safeway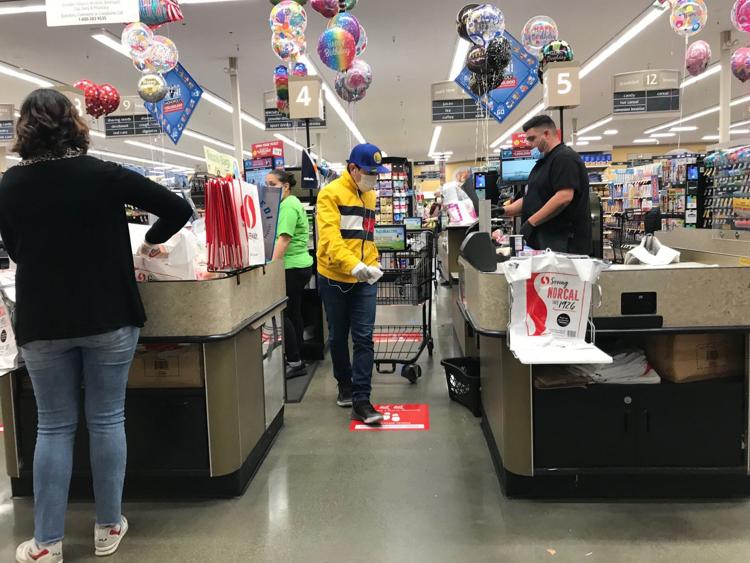 Lucky
Trader Joe's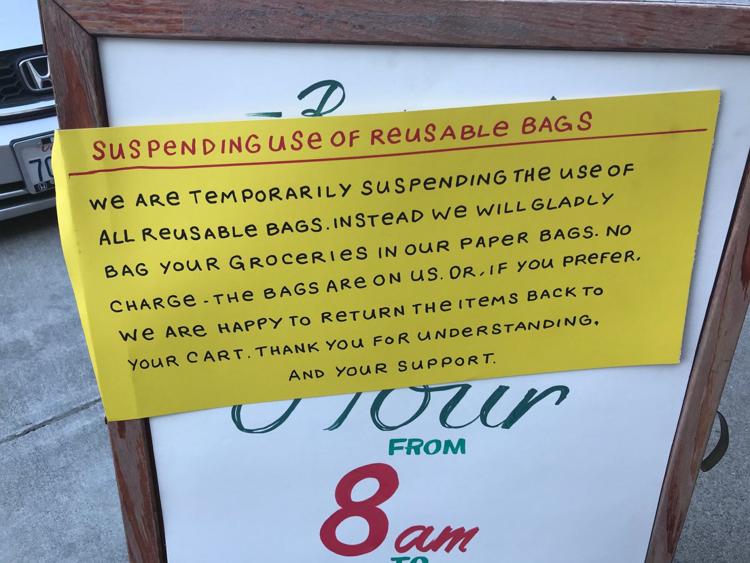 Whole Foods benches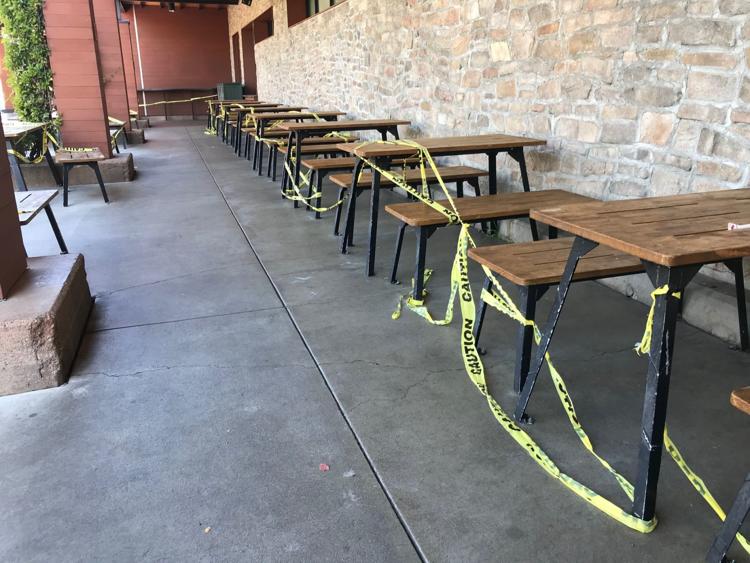 Trader Joe's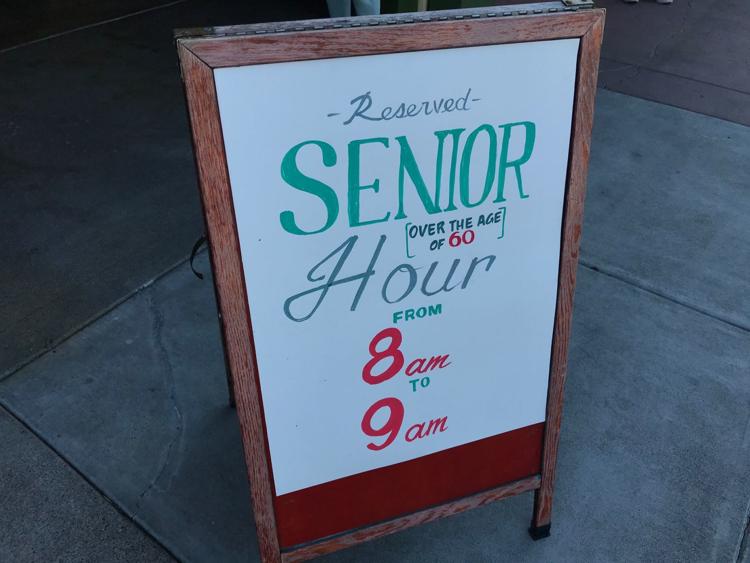 Whole Foods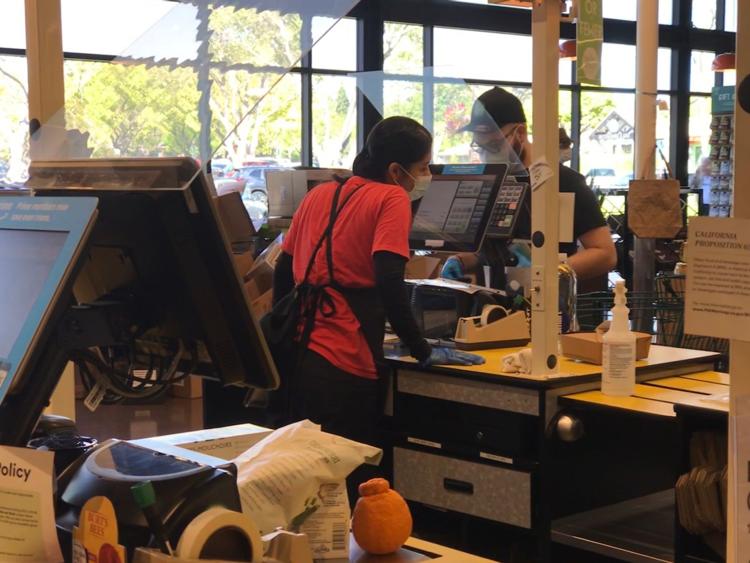 Whole Foods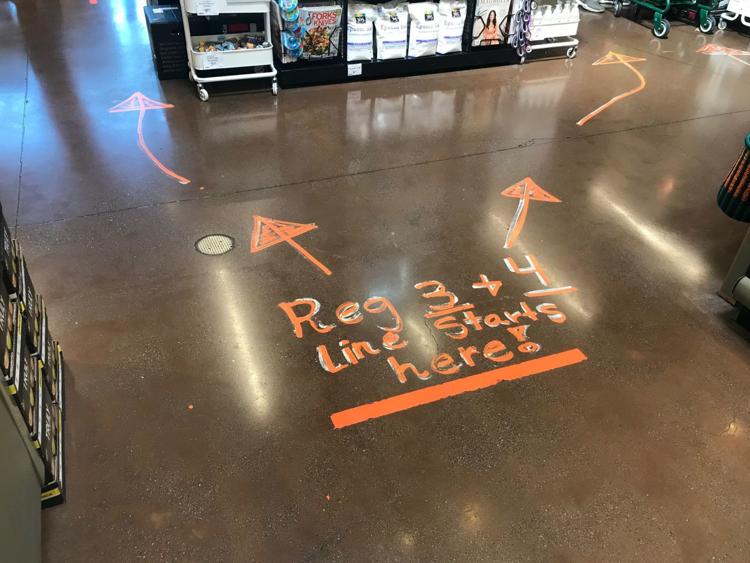 Whole Foods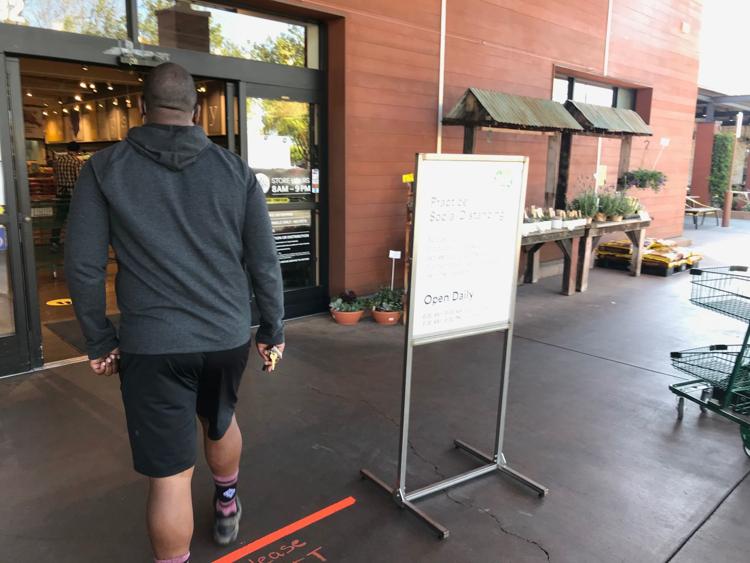 Whole Foods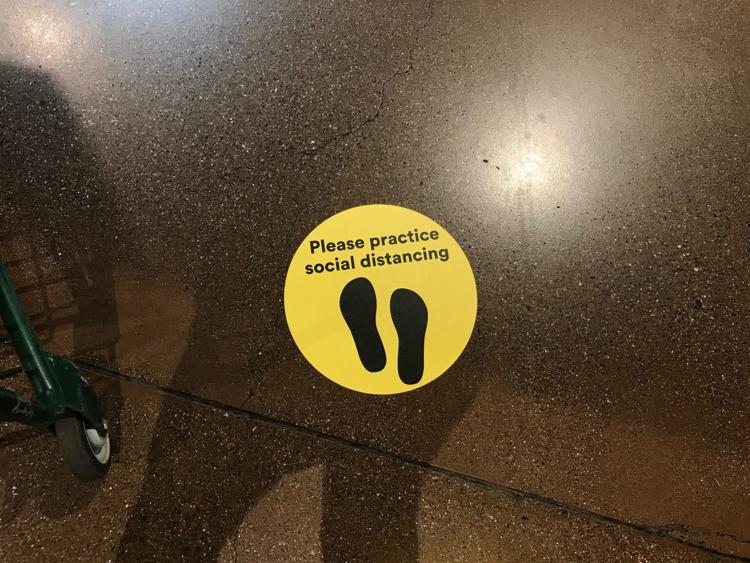 Whole Foods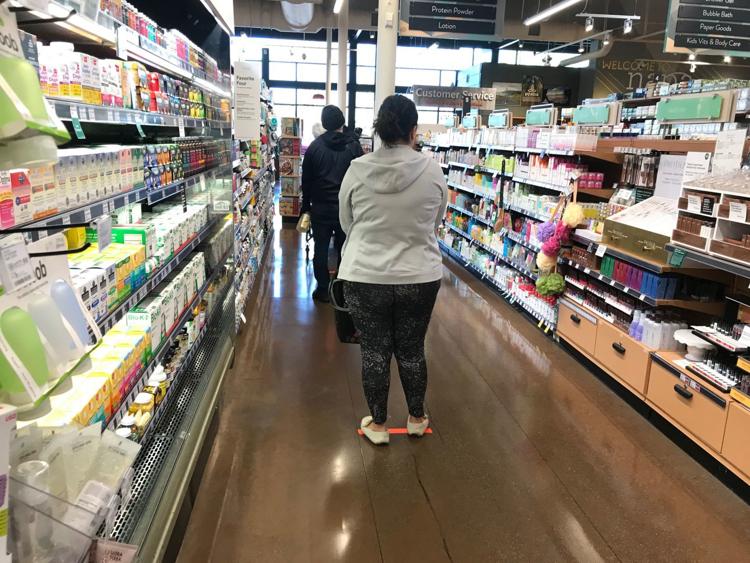 Grocery Outlet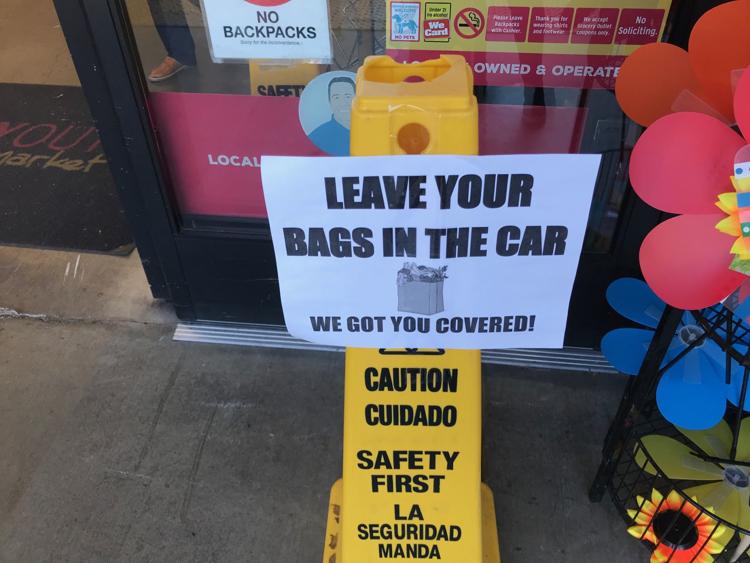 Grocery Outlet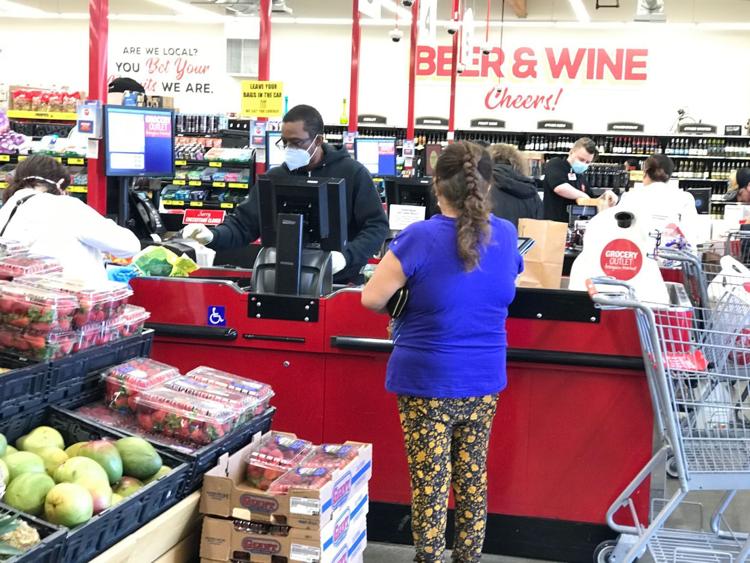 Grocery Outlet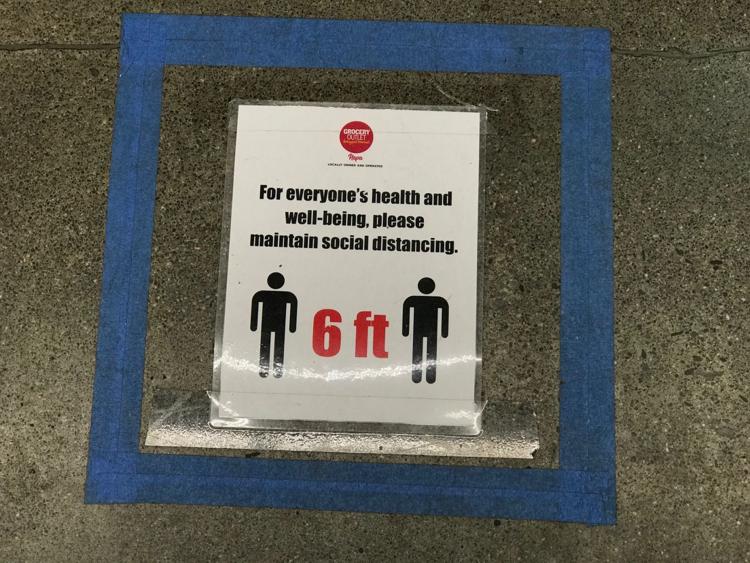 Concerned about COVID-19?
Sign up now to get the most recent coronavirus headlines and other important local and national news sent to your email inbox daily.