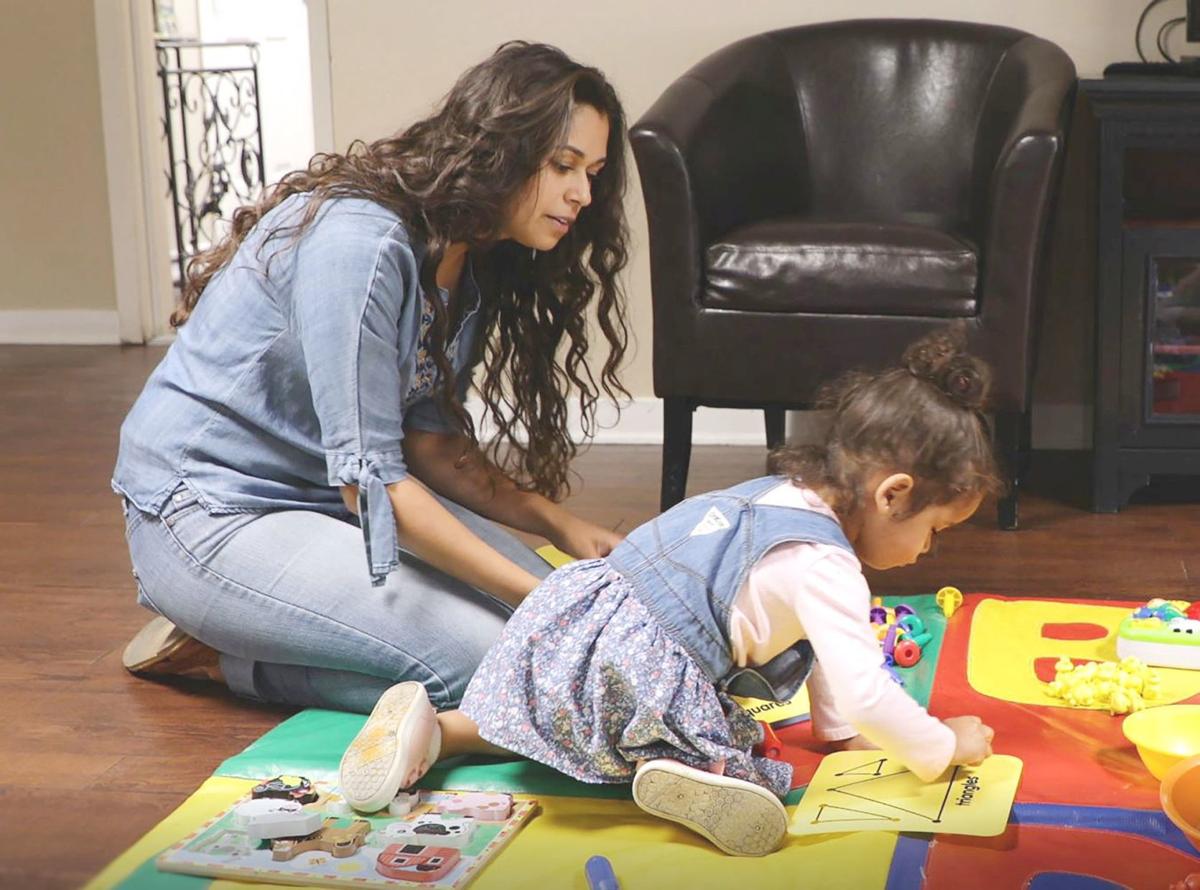 The Napa Valley Vintners trade association recently announced $1.3 million in funding for early childhood health and development in Napa County.
The six nonprofit organizations funded in this first of three phases under community health giving include: Girls on the Run, Lilliput, ParentsCAN, Pediatric Dental Care, Queen of the Valley Hospital and UpValley Family Centers. The grant funds range from $60,000 to $400,000.
These organizations anticipate serving more than 7,500 children and their families in 2020.
Calistogans Bianca and Sofia Ruiz are a mother and daughter who have gained much through Niños Activos, which is one of the many family-strengthening services offered by the UpValley Family Centers in St. Helena and Calistoga.
Ruiz started to bring her daughter to the Niños Activos program at UpValley Family Center in Calistoga when Sofia was just 14 months old. She has thrived in this social setting, playing with other children, learning numbers and ABCs, surrounded by caring adults.
"As a result of Niños Activos, we're seeing kids succeed once they start elementary school: these playgroups are helping to reduce the school success gap between kids who had a preschool experience and those who didn't," said Charlotte Hager, Ph.D. and development director for UpValley Family Centers.
"The Napa Valley Vintners has been a crucial supporter of our Niños Activos program for many years, giving children an equal chance at academic success throughout their lives."
The first five years of a child's life are the most critical in ensuring they have a solid foundation upon which to build a successful future, with research showing that early childhood programs increase overall health and wages earned throughout a precious lifetime, NVV said in a news release.
— Queen of the Valley Hospital ($550,000)
Approximately 15% of babies delivered in Napa County receive life-saving intervention at the Queen of the Valley in the county's only Neonatal Intensive Care Unit.
— UpValley Family Centers ($400,000)
UpValley Family Centers provides early childhood development programs, youth mentoring, guided referrals and application assistance, case management, legal services, civic engagement, emergency housing assistance, and other services toward self-sufficiency for up-valley Napa Valley residents.
— ParentsCAN ($155,000)
ParentsCAN offers wide variety of services free of charge to all families raising a child with special needs, with services tailored to meet the needs of each individual and family.
— Pediatric Dental Care ($75,000)
PDC provides oral surgery under anesthesia to treat children with severe tooth decay, while offering oral health education, screenings and dental coverage assistance.
— Lilliput ($60,000)
Lilliput Children's Services provides foster adoption services, post-adoption services, workshops and trainings for parents and professional development for child welfare and mental health professionals.
— Girls on the Run ($60,000)
Girls participate in a 10-week program to create a stronger sense of self and a life skills tool kit so that they are better prepared to make healthy life choices, avoid risky behaviors and maintain higher self-esteem.
The funds are made possible by proceeds from the NVV's annual community fundraiser Auction Napa Valley. To date, the NVV has invested more than $195 million in community health and children's education in Napa County.
NVV is planning to announce grants for active seniors and compassionate end of life care on Jan. 28, and grants related to strong families on Feb. 11.
Be the first to know
Get local news delivered to your inbox!