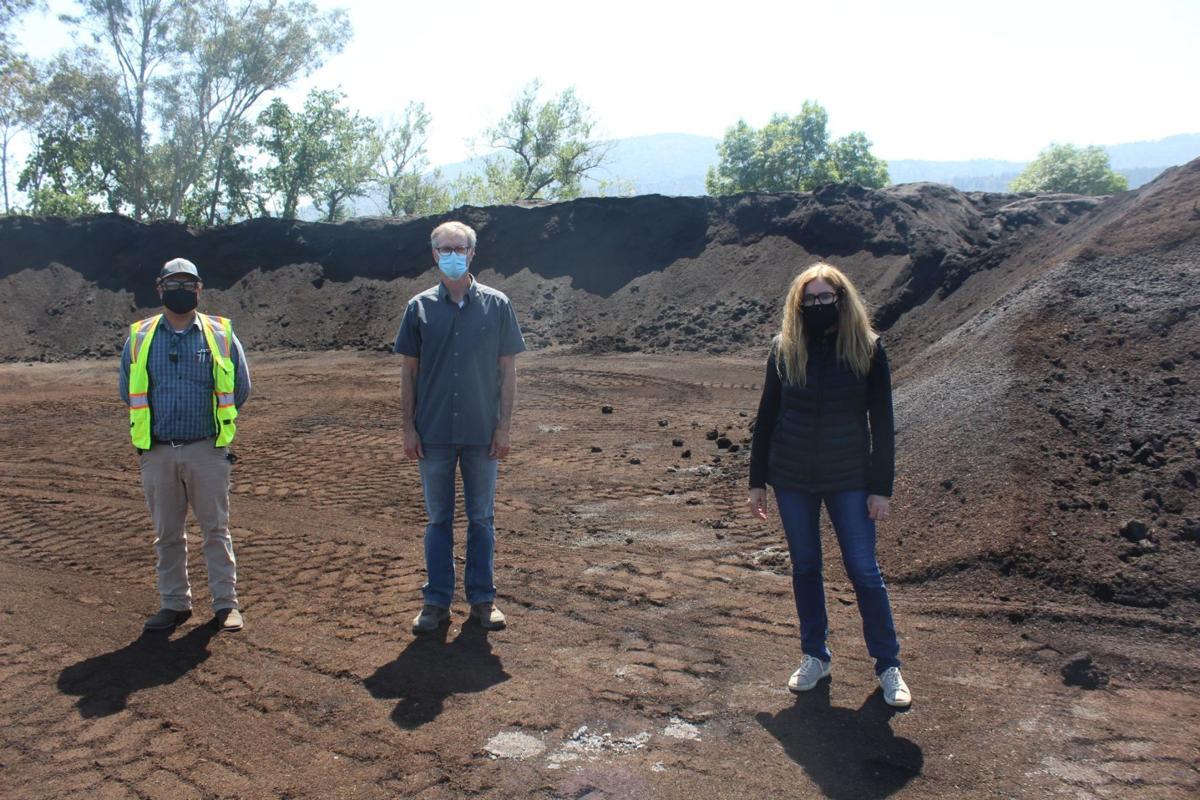 Whitehall Lane residents who sued Upper Valley Disposal Service (UVDS), Upper Valley Recycling and Clover Flat Landfill alleging intolerable fire risks and public nuisances are dropping their lawsuit.
An attorney for the plaintiffs filed to dismiss the suit on Thursday "in order for Plaintiffs to avoid further costs and expenses of litigation."
Filed May 10 in Napa Superior Court, the lawsuit sought a court order addressing what the neighbors described as ongoing problems with fire hazards, noise, odors, pests, and intrusive lighting at the UVDS Whitehall Lane recycling and composting facility, as well as fire hazards and pollution at Clover Flat.
Support local news coverage and the people who report it by subscribing to the Napa Valley Register. Special offer: $1 for your first 6 months!
In a public statement and in court filings, the companies called the lawsuit "meritless" and insisted that their operations comply with use permits and follow industry best practices regarding fire prevention, odors, noise and other concerns posed by neighbors. 
The lawsuit also challenged the lack of competitive bidding for the services provided by UVDS, Upper Valley Recycling and Clover Flat. The companies operate under long-term franchise agreements with the Upper Valley Waste Management Agency, a joint-powers authority made of up elected officials from Napa County, the city of St. Helena, the city of Calistoga, and the town of Yountville.
"With this meritless lawsuit behind it, UVDS is looking forward to focusing its energy on the many climate change regulatory requirements facing California and on helping the Napa community lead in those efforts," UVDS said in a statement issued Monday.
According to the statement, the plaintiffs dismissed the case shortly before the court was set to rule on UVDS' claim that the case was filed "for improper purposes to obtain confidential financial information to provide to competitors, as part of plaintiffs' and St. Helena Mayor Geoff Ellsworth's efforts to replace UVDS."
Ellsworth, who was not party to the lawsuit, has been a vocal critic of the companies' operations, citing fire hazards, pollution, and other environmental issues.
"The dismissal also came shortly before the Court ruled on UVDS's motion to compel Plaintiffs' depositions, for which all seven refused to appear, and shortly after UVDS advised it would move to compel Plaintiffs to identify the facts and documents they claimed supported their nuisance and trespass claims," according to UVDS' statement.
The plaintiffs were Sandra and John Thompson, Paul Heiselmann, Leslie Velasco, John Witt, and Matt and Kami Smith.
This article will be updated pending comment by the plaintiffs.
Catch up on Napa County's top news stories
Get unlimited digital access to the Napa Valley Register for just $1 for your first 6 months! Enjoy every article without restrictions and find tons of subscriber-only perks, such as access to our daily eEdition. Click here for details!