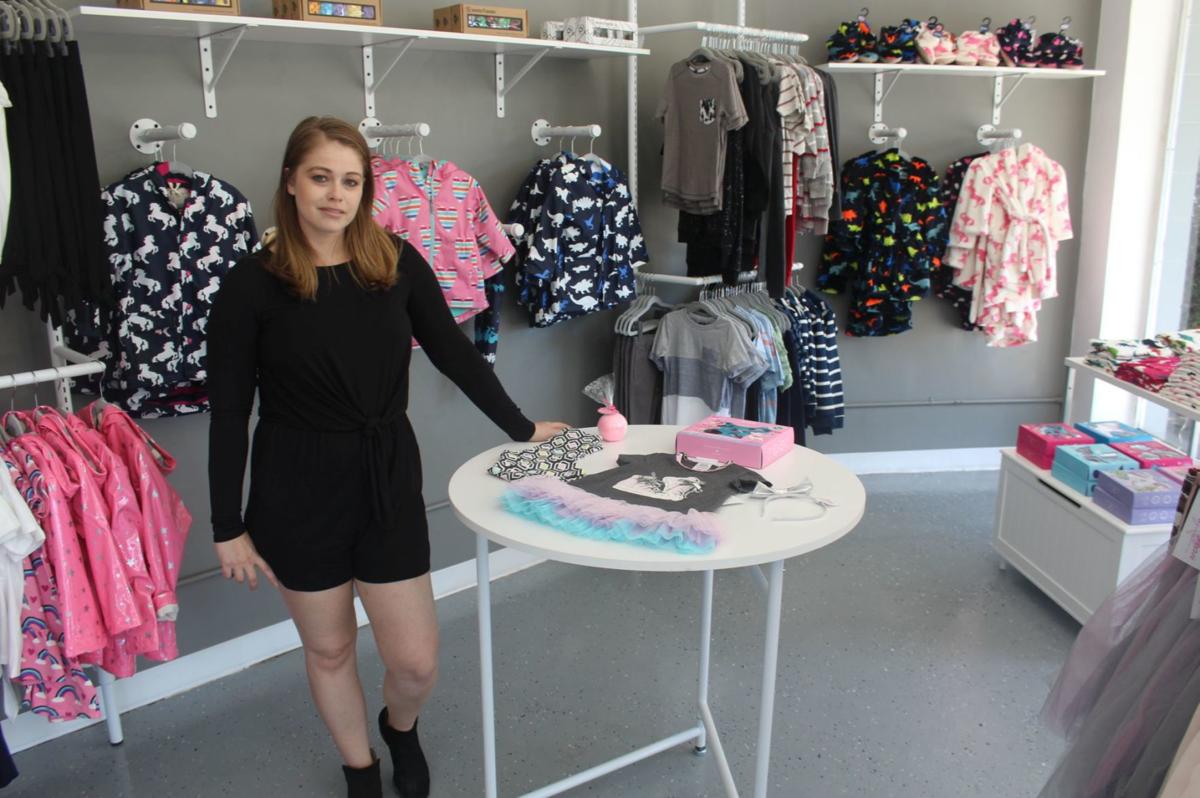 Tiffany Montelli doesn't think locals should have to break the bank to buy a dress on Main Street.
That's why she opened Tiffany's Closet at 1080 Main St. Suite C, in the former location of Computer Engineering Group, right next to the Sulphur Creek bridge.
The store sells contemporary clothing for women and children. Montelli, a mother of two who's lived Upvalley since 2009, said the store is specifically geared toward locals, with a moderate price point of less than $100.
"I've worked at Pearl and at Allison, so I know how awesome those stores are," Montelli said. "But those are your specialty, date-night, going-out kind of outfits. I wanted to sell your everyday staples. … I wanted to bring in some good quality brands that are affordable."
"It's very kid-friendly," she added. "We have a TV so the kids can literally Netflix and chill while mom's trying on clothes."
Inventory is still growing. On Monday, stock included Hatley children's raincoats that change colors when wet and Stellareese handbags by local designer Rachel Davies.
With all her merchandise available online, Montelli said she's happy to make house calls to deliver clothes to local moms on the go.
"You can tell me 'bring me this, this and this to try on,'" Montelli said. "Or we can meet at school drop-off and you can pay for a dress there. I want to be 100% catering to locals."
Be the first to know
Get local news delivered to your inbox!