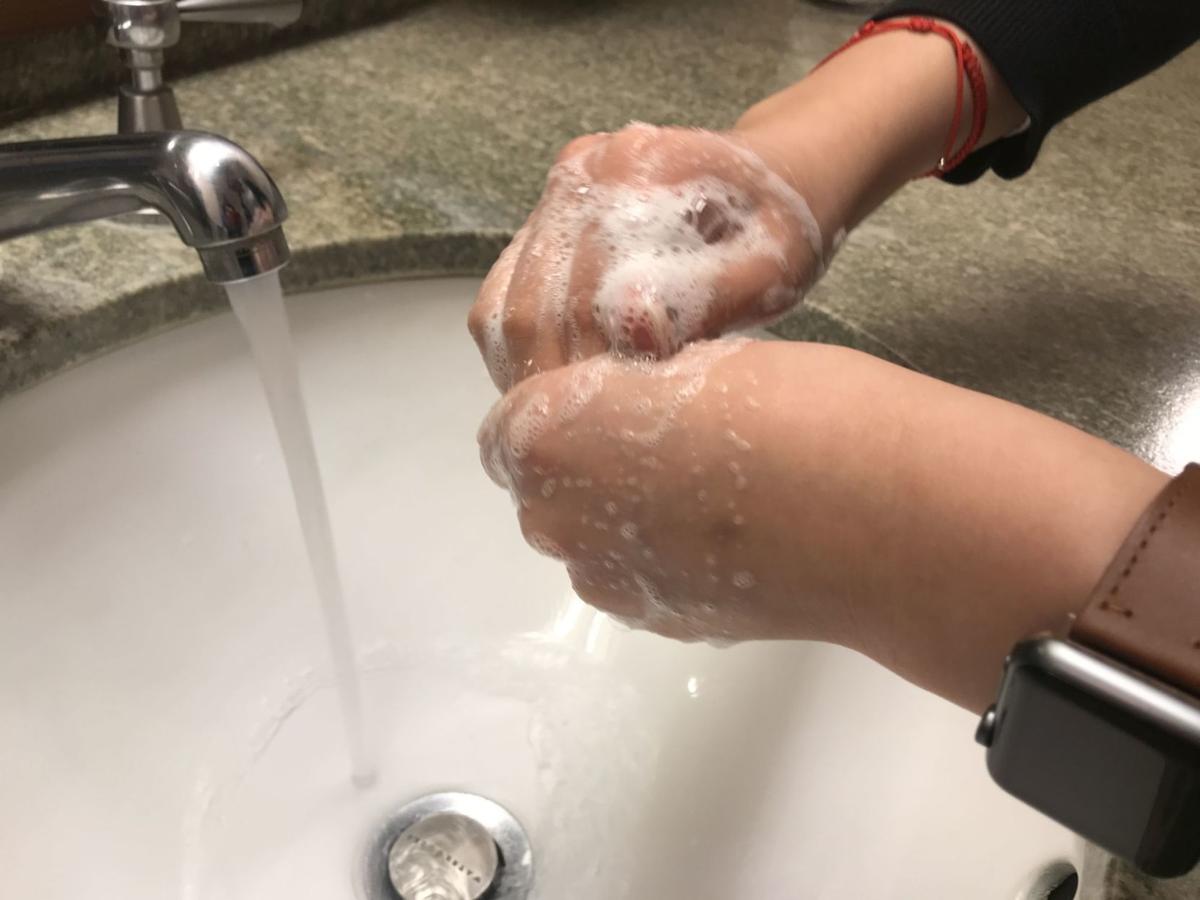 There are still no reported cases of coronavirus in Napa County, but Public Health Officer Karen Relucio says it's just "a matter of time."
When asked whether she expects coronavirus to appear in the county, she said, "Yes, absolutely."
"We've had community transmission that's happened in Santa Clara and in Solano next door, so it's a matter of time," said Relucio, a medical doctor who specializes in infectious diseases.
Local officials activated a virtual Emergency Operations Center in early February and have been conducting daily briefings via conference call.
Authorities also have been monitoring more than 20 travelers who have recently returned from China or other countries where the Centers for Disease Control (CDC) has issued a Level 3 Travel Health Notice, Relucio said.
"We have them take their temperature and they contact us twice a week," she said. "We just make sure they don't come down with symptoms."
As soon as a case is reported, the county will declare a local health emergency and concentrate on isolating the sick and quarantining those who have come into contact with them.
Those who test positive will be isolated, either at home or in a hospital. Law enforcement may be called upon to enforce an isolation order if a patient tries to break it, "but most people don't when they're feeling sick," Relucio said.
People who have contacted a coronavirus patient would be placed under quarantine, even if they don't feel sick. Quarantine orders also have the force of law, but they're harder to enforce because the subjects don't feel sick.
If community transmission occurs, the county's strategy will shift away from isolation and quarantine and toward "population-based social distancing," Relucio said.
Examples could include closing schools and canceling large events – a typical threshold is an event where more than 1,000 people are present, Relucio said. The goal would be to limit the strain on the local health care system.
"You don't want so many cases that the hospitals can no longer handle it," she said.
Relucio has advised representatives of local schools to prepare for possible disruption in case of community transmission.
"If there is somebody who tests positive for COVID-19, then that school's going to get closed," she said.
To fight the spread of COVID-19, authorities are building on their experience with the H1N1 flu pandemic of 2009, Relucio said. But there's one key difference.
It took only five or six months to develop an H1N1 flu vaccine because it was merely a variation on the common flu vaccine, but because there's no comparable coronavirus vaccine, it could take 12 to 18 months to produce a vaccine for COVID-19, she said.
The only treatments for COVID-19 are experimental drugs that are being administered to the sickest patients under an "emergency use authorization" issued by the Federal Drug Administration, Relucio said.
As of last Thursday, there were only 5,000 coronavirus test kits available at 11 public health labs throughout California, the closest being in Sacramento and Richmond. However, Relucio expected kits to be available at a Solano County lab last Friday.
"It's honestly not enough to test as many people as you would like to test," she said.
The tests aren't available in clinical laboratories, and the CDC requires them to be conducted under airborne isolation.
Relucio said the most effective safeguards are still "washing your hands, covering your cough, staying away from sick people, and staying home when you're sick." Hand sanitizer is less effective than hand-washing, but it's more convenient for people on the go, she said.
Editor's Note: Because of the health implications of the COVID-19 virus, this article is being made available free to subscribers and non-subscribers alike. If you'd like to join us in supporting the mission of local journalism, please visit napavalleyregister.com/members/join/.
Concerned about COVID-19?
Sign up now to get the most recent coronavirus headlines and other important local and national news sent to your email inbox daily.