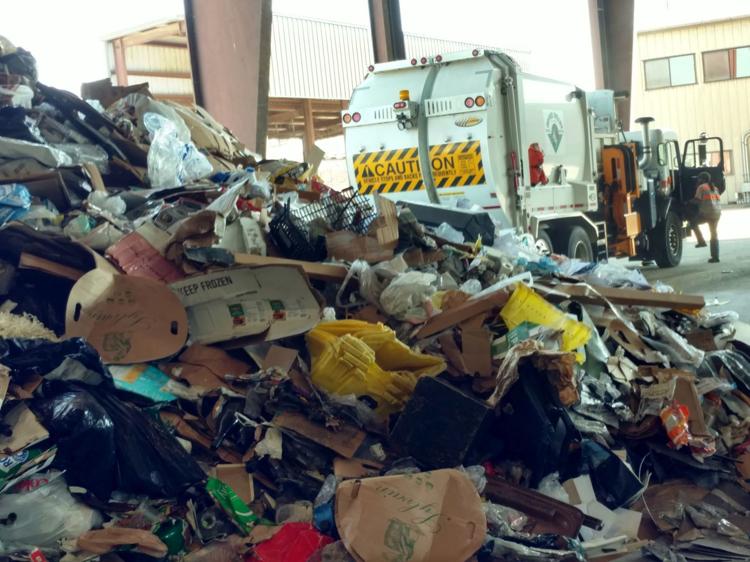 It all began with the hogs. Bob Pestoni came home from the service to help with the family farm in 1959. He added hogs to the farm on Whitehall Lane, and soon he had 600 hogs.
To feed the hogs, Pestoni began picking up food and dairy discards from local and Bay Area sources. He would recycle the glass, cardboard, crates and pallets that the goods came in. The food and dairy went to the hogs and in return, Pestoni would sell the hogs to the markets.
Bob and Marvin Pestoni were awarded the first franchise agreement to pick up garbage in the Upvalley unincorporated area of Napa County in 1963. From that franchise and the booming wine industry, he started to bale cardboard and recycle wine bottles and in 1966, just three years later, their farm received its first load of wine grape pomace (stems, skins and seeds removed from wine) for composting.
Inspired by the first Earth Day, on Feb. 21, 1971 the first recycling event was held in St. Helena. Supported by Upper Valley Disposal Services, school teacher Dary Parmelee organized students into the Ecology Action Club. On that cold February day in the Purity Market (now Sunshine) parking lot UVDS provided dumpsters for glass and metal. Students accepted the recyclables and sorted them into the bins.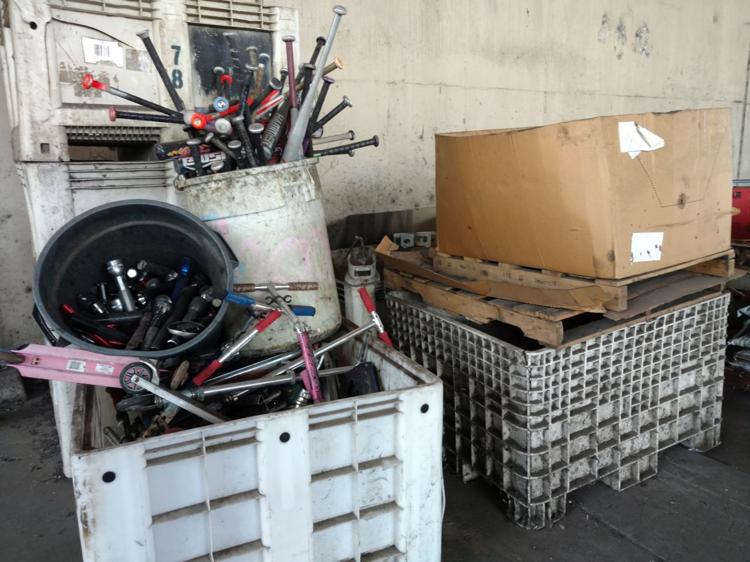 Now 47 years later recycling has become more crucial than ever, as space in Clover Flat Landfill shrinks and ever more garbage is created. UVDS has been actively promoting recycling through the blue bins we all have and by accepting other items at Clover Flat Landfill.
But the world market for recyclables was shaken by new import requirements from China, the world's largest processor.
As noted in the St. Helena Star on July 1, "About 20 percent of what UVDS customers deposit in blue bins is non-recyclable trash that should have gone into a brown bin, a rate that's consistent with the rest of California. China used to pay for that material on a sliding scale depending on the quality, but it's now demanding a very stringent 0.5 percent rate of non-recyclables. UVDS is trying to clean up its recycling stream to meet China's new standard. Meanwhile, China has also dramatically reduced the price it pays for a form of low-grade plastics that can't be recycled domestically. UVDS is stockpiling that plastic in hopes that the Chinese market opens up again."
China imposes cardboard tariff
On Aug. 23, China instituted a 25 percent tariff on cardboard. Other countries such as Thailand, Taiwan and Vietnam are also limiting the recyclables they take.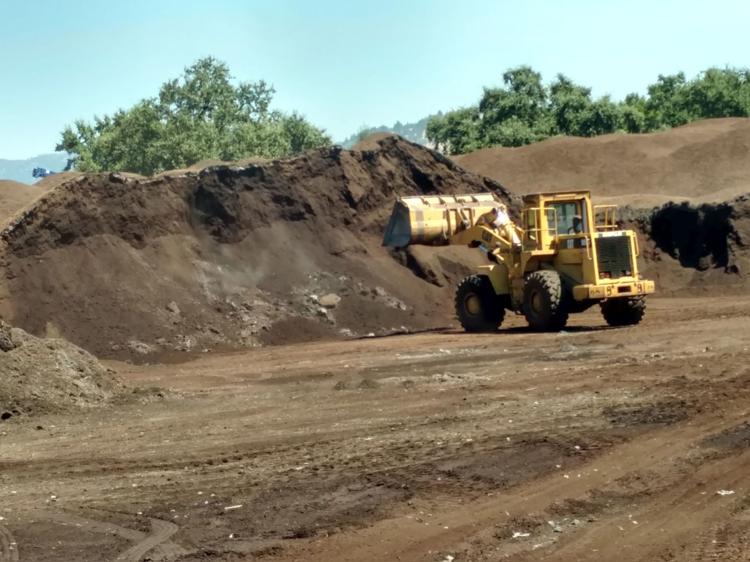 Christy Pestoni-Abreu, community outreach coordinator for UVDS, said, "Cardboard is a very large percentage of our recycle commodities (35 to 40 percent). The tariff will increase the price to process it after we bale it. Historically, we have received payment for this material but with the tariff we would now need to pay China to take it. This will affect our customers and the service we have been providing for years with no charge to a local business. With the tariff this will add 25 percent cost we didn't have before."
You have free articles remaining.
Pestoni-Abreu added, "In years past the recycling markets were stronger and helped offset the cost associated with running a recycling curbside collection and sorting program but currently the sale of commodities does not support the cost of collection and sorting."
Rate increases to cover the operating costs are probable. "All of California has made a considerable investment in order to comply with California regulations. These investments are in trucks, labor, facilities and new and improved technologies at sorting plants and there has been little to no new infrastructure built for the market side of recycling."
14 people on sorting crew
Recyclables are put in blue bins and it disappears on garbage day. Where does it go? UVDS is located just south of St. Helena on Whitehall Lane. Fourteen people make up the sorting crew, which works 10 hour a day, six days per week. Pestoni-Abreu said staff sorts paper into three categories, making it a higher grade of paper and easier to market. UVDS has never had a bale of paper rejected.
It is up to us — the producers of the waste stream — to clean up our act. How clean is clean enough? The door hanger says "remove food or liquid." Does this mean wash it squeaky clean or just rinse it once?
"The cleaner the better," Pestoni-Abreu said. Don't leave food in any food container and for now "when in doubt throw it out." She added, do your best. Stick to the items on the list. This is really bottle, cans, containers, papers, cardboard and chip board. Keep the caps on any plastic bottles or containers. If the cap is off it won't make it through the process."
When asked about labels, Pestoni-Abreu said they are fine and "you don't need to remove them. They will burn off in the heating process."
Pestoni-Abreu said none of the soft plastic wraps are recyclable. "We have discontinued collection of plastic bags and household plastic wrap."
Hazardous waste collections
According to door hanger, electronics, light bulbs, tubes, sharps, and batteries cannot go into single stream blue bins but can be taken to Clover Flat, where there is a free drop off for residents to get rid of these items. Clover Flat Landfill is located at 4380 Silverado Trail north of Larkmead Lane. Hours are 9 a.m. to 4 p.m. Tuesday through Saturday and 9 a.m. to 3 p.m. Sunday.
Twice a year there is a hazardous waste event and the materials can also be taken to one of those collection events. The next Up Valley Hazardous Waste Day for Residents will be from 9 a.m. to 3 p.m. Saturday, Oct. 27, at the Napa County Fairgrounds in Calistoga.
If you have a business, it costs money to dispose of these kinds of hazardous waste, so you can save the materials for the twice a year business event that happens the day before the residential event, on Friday, Oct. 26. Or you can call the Devlin Road hazardous waste facility at 255-5200 and make an appointment. It is open every Friday and Saturday year round.
Editor's Note: Mariam Hansen is a St. Helena resident, a freelance writer for the St. Helena Star and research director of the St. Helena Historical Society.