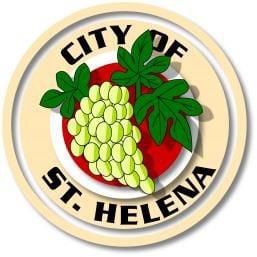 The St. Helena City Council on Tuesday appointed Rosaura Segura and Marika Rothfeld to two vacant seats on the Planning Commission.
Segura is an immigration consultant, grapegrower and former chair of the Napa Valley College Board of Trustees, with deep ties to the local Latino community and a history of advocating for farmworker housing.
Segura ran for St. Helena City Council in November. Her term on the Planning Commission will expire in June 2024.
With the city undertaking a comprehensive update of its zoning codes, "now may be the most important time ever to examine how we can create a full-spectrum community, one open to people from all walks of life, income levels, ages, genders, orientations and ethnicities," Segura told the council.
Rothfeld was an attorney at a law firm specializing in land use and property law and is currently corporate counsel for Duckhorn Portfolio. She served on St. Helena's Sustainability Committee from 2011 to 2014. Her Planning Commission term will expire this June.
"I am truly invested in the evolution and well-being of our town, and I am unencumbered by any business interests," Rothfeld told the council. "I'm really interested in the legal elements of the position and the opportunity to have a hand in shaping the (zoning code) and the Housing Element."
Segura and Rothfeld were among nine applicants for the two seats. The others were Chris Fowler, Edward Kuntz, Bernard Lauper, Michael Mills, Patrick Rue, Leslie Stanton and Philippa Ward.
The City Council Rules of Procedure call for the mayor to nominate applicants subject to the approval of the majority of the council. Councilmembers interviewed all of the applicants except Lauper and took a recess to rank their top choices for the two seats.
The council's top four choices were, in descending order, Segura, Ward, Rue and Rothfeld.
When Ellsworth nominated Segura for the first seat, the rest of the council unanimously approved his motion.
For the second seat, Ellsworth nominated Stanton, the longtime children's librarian who ran on a slate with him in the November City Council election.
"(As much) as I respect your input and your advisory ballots, it's not my obligation to go along with the advisory," Ellsworth noted to the rest of the council.
Ellsworth's motion to appoint Stanton died for lack of a second.
Then Ellsworth nominated Fowler, a picture framer and Realtor. This time Vice Mayor Paul Dohring seconded Ellsworth's motion, but the other three councilmembers voted it down.
When Ellsworth nominated Rothfeld, the rest of the council unanimously approved the motion.
Segura and Rothfeld will replace former commissioners Bobbi Monnette, whose term expired last June, and Lester Hardy, who was elected to the City Council and was entering the final months of his term on the Planning Commission.
In addition to its regular duties, the commission will play a key role this year in updating St. Helena's zoning code and Housing Element.
Water Advisory Board appointed
The council also appointed Brent Randol, George Schisler, Diana Ortiz Toji, City Councilmember Anna Chouteau and Planning Commissioner Daniel Hale to a temporary Water Advisory Board.
The board will hear appeals and evaluate exemptions from the city's water restrictions while St. Helena remains in a Phase II water emergency.
City code requires the board to consist of two public members, one winery customer, one city councilmember and one planning commissioner.
Randol and Schisler will serve as public members and Ortiz Toji, an environmental supervisor for Sutter Home Winery/Trinchero Family Estates, will serve as a winery customer. Chouteau will represent the City Council and Hale will represent the Planning Commission.
The city also received applications from Elizabeth Gray, Phil Murphy, Edward Poole and Richard Walloch.
Maria Criscione Stel honored
Also on Tuesday, the council issued a proclamation honoring Maria Criscione Stel, who's retiring after seven years as executive director of the Friends & Foundation, St. Helena Public Library.
The proclamation praised her as "a skilled, well-organized administrator, an excellent advocate and communicator, and a thoughtful, hard-working leader who made good decisions, got things done and believed in the value of her work."
"After the merger of two predecessor groups, Ms. Criscione Stel led the transformation of the organization to a professional, effective and successful local non-profit, in part by recruiting and engaging board members, creating bylaws and committees, and setting up a solid financial structure, but especially by her leadership in establishing Friends & Foundation's annual fundraiser, Bookmark Napa Valley," the proclamation states.
The Friends & Foundation raised more than $1.6 million during Criscione Stel's tenure.
Trincheros donate $50,000 for wildfire recovery
The council accepted a $50,000 donation from the L. Bob & Evalyn Trinchero Charitable Fund to the St. Helena Fire Department for wildfire recovery and relief.
"A deep, deep thank you and gratitude to the (Trinchero Charitable Fund) for this gift," Mayor Ellsworth said.
"This is just one more in a lifetime of major contributions to the community from the Trincheros," added Councilmember Hardy.
WATCH NOW: HOW JOB MARKET AND EMPLOYMENT COULD CHANGE UNDER BIDEN ADMINISTRATION
NAPA'S BURNING PROBLEM: A NAPA VALLEY REGISTER SERIES TAKING AN IN-DEPTH LOOK AT NAPA COUNTY'S VULNERABILITY TO WILDFIRES
Napa's Burning Problem: A Napa Valley Register series taking an in-depth look at Napa County's vulnerability to wildfires
The Napa Valley Register takes an in-depth look at Napa County's vulnerability to wildfires in this four-part series.