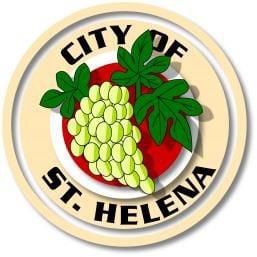 The St. Helena City Council got a crash course Monday in how Upper Valley Disposal Service and Clover Flat Landfill are managed and overseen.
Steve Lederer, Napa County public works director and manager of the Upper Valley Waste Management Agency, explained that the UVWMA is a joint-powers authority created in 1993 with representatives from St. Helena, Calistoga, Napa County and Yountville. City Councilmember Anna Chouteau is St. Helena's representative.
The UVWMA modified and renewed UVDS' franchise agreements in 2007, locking in rates at Clover Flat (with increases tied to the consumer price index) and allowing for the establishment of a facility to process debris from construction and demolition. Over the last few years, both sides voluntarily agreed to update and simplify the contracts, adding franchise fees that will be received by each jurisdiction.
The UVDS contract is a 15-year evergreen agreement currently set to expire in 2036, Lederer explained.
"The (UVWMA) board can either decide they're not going to renew it, meaning that the contract would then end 15 years from then, or the board could do nothing, meaning that another year is added to the contract," Lederer said.
The "rolling" contract was intended to give UVDS a continuing incentive to invest in equipment and technology, Lederer said.
The Clover Flat contract is set to expire in 2047 since, in theory, it was thought that the landfill would be full by then, Lederer said.
"In reality that's probably not true because it was based on some conservative assumptions," Lederer said, adding that the amount of waste going to the landfill has been less than expected.
On April 13 the St. Helena City Council will consider an amended agreement with the UVWMA that would determine how franchise fees are split among the jurisdictions, allow the UVWMA to work with each jurisdiction to implement new regulatory requirements, and clarify how the UVWMA is funded.
"That in no way affects the franchise contracts (with UVDS and Clover Flat)," Lederer said. "Those are a separate thing."
Peter Ex is part of the local enforcement agency (LEA) that's responsible for permitting, monitoring and inspections of solid waste facilities, under the auspices of the state agency CalRecycle.
After a string of fires a few years ago, and under pressure from the LEA, Clover Flat stopped composting, prepared and implemented a fire prevention control plan, and hired a new management team.
Clover Flat and the UVDS composting facility on Whitehall Lane "are in full compliance with the LEA," Ex said. "They have been for the past year now, with zero violations."
"Once their new management team took over, both sites drastically improved in terms of site management and daily operations," Ex said. "They've made significant improvements to their operations and infrastructure at both facilities."
Ex added that the San Francisco Bay Regional Water Quality Control Board also conducts routine inspections to look at leachate management and potential groundwater issues and hasn't found any problems recently.
Ellsworth said he was concerned about the overall impact of having a landfill in what he called a remote, wind-swept, fire-prone area in the Upvalley watershed.
"We have a number of different oversight components, but I'm not sure that anyone is bringing the compound issue together," he said. "Is there a way for us to look at what happens cumulatively?"
Ellsworth also asked about competitive bidding for waste management services.
Lederer responded that the UVWMA "looked at that a couple of different times and always came to the conclusion that what they had was the best situation that they could get."
Lederer added that the UVWMA is under contractual agreements with UVDS and Clover Flat and is not free to issue a request for proposals seeking other providers.
St. Helena City Attorney Ethan Walsh said the city doesn't have the power to withdraw from the franchise agreements between the UVWMA and UVDS. Even if the city withdraws from the UVWMA, the city would still be bound by the franchise agreements.
David Morrison, Napa County director of planning, building and environmental services, addressed concerns Ellsworth has raised about radioactive waste that was discovered at Clover Flat.
Morrison said that incident involved containment tanks that previously had been used for fracking in North Dakota and were found to contain "very, very low levels of radioactivity" due to residual sludge. Once the radioactivity was discovered, the landfill stopped using the tanks and removed them.
"Clover Flat did everything they were directed to do and advised to do given the situation," Ex added.
WATCH NOW: THE ART OF SIMON BULL
PHOTOS: FACES AND PLACES, MARCH 14