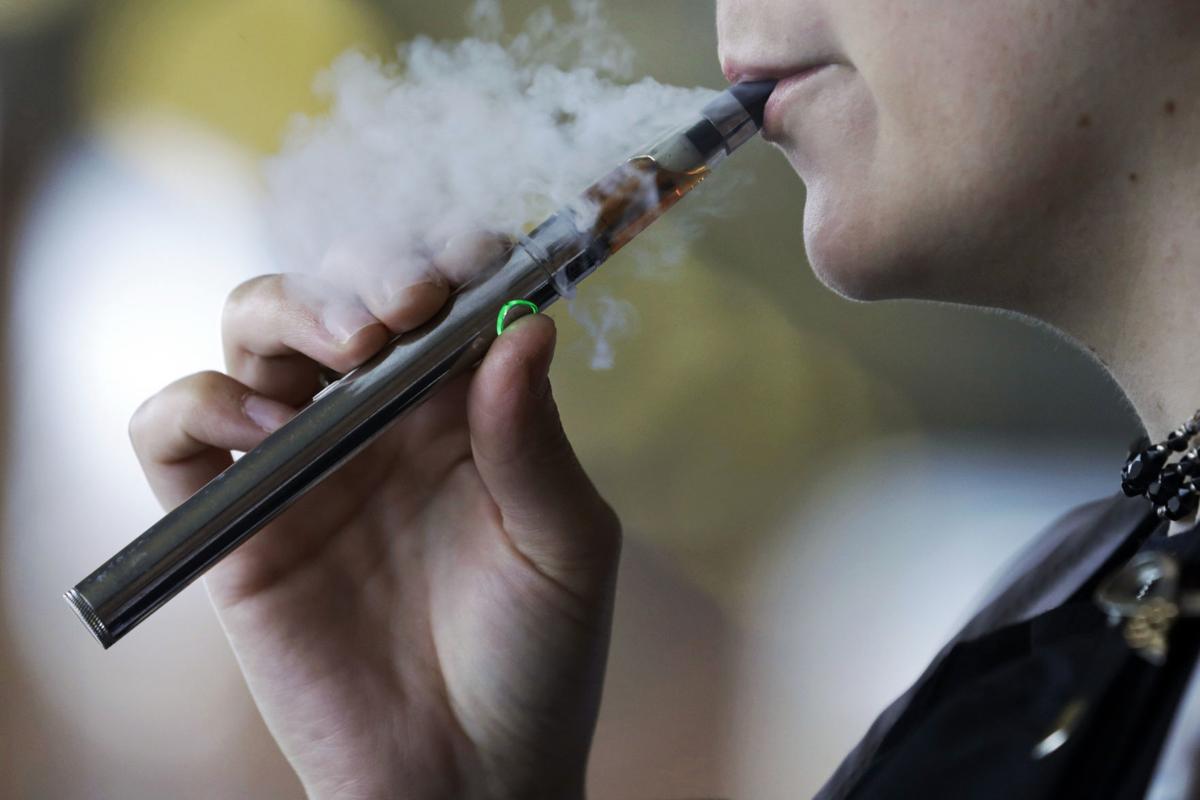 The St. Helena City Council is renewing its push to ban the sale of flavored tobacco products that critics say are causing a public health crisis among kids and producing a new generation of smokers.
In January the council told staff to gather information on an ordinance banning the sale of flavored tobacco and investigate a buy-back program to reduce the number of vaping devices in circulation among local youth.
On Tuesday they told staff to take the next steps toward drafting an ordinance. To aid enforcement, the city would establish a tobacco retailer licensing program, with penalties for license-holders who sell flavored tobacco.
Jaime Rosas of the National Association of Tobacco Outlets, representing member retailers in St. Helena, opposed an outright ban, arguing that smoking rates among St. Helena eighth-graders are low and local retailers are diligent about not selling to underage customers.
St. Helena resident Nancy Dervin urged the city to take a strong stance against flavored tobacco products, which she said appeal to kids with fruity flavors and colorful packaging.
"There's not one good thing about it," she said.
E-cigarettes contain nicotine, toxic chemicals, heavy metals and fine particulate material, and have been associated with a potentially deadly lung condition called EVALI.
The 2018 California Healthy Kids Survey found that 23% of St. Helena ninth-graders and 4% of seventh-graders said they'd vaped within the past 30 days.
Three St. Helena businesses sell flavored tobacco products like the kind used in e-cigarettes, according to city staff.
A bill that would ban the sale of flavored tobacco products, including menthol-flavored cigarettes, throughout California has passed the State Senate and is working its way through the Assembly. California already bans the sale of those products to people under the age of 21.
In June the Napa City Council held a first reading of an ordinance banning the sale of flavored tobacco in Napa, but before adopting the ordinance the council decided to retool it and bring it back at a future meeting.
As for a buy-back program, Police Chief Chris Hartley and School Resource Officer Melissa Brown recommended against using money as an incentive for handing in vaping devices, since the cash might be used to buy more flavored tobacco products. Instead, Hartley suggested a "don't ask, don't tell" program that would allow people to hand in vaping devices and flavored tobacco products, no questions asked.
Sewer laterals
In other action, the council agreed to offer interest-free loans of up to $7,500 to downtown property owners to fund the replacement of their sewer laterals.
The city plans to replace the downtown sidewalks starting in January. Most of the 27 sewer laterals in the affected area need to be replaced. Since replacing the laterals requires the sidewalks to be torn up, the city is encouraging property owners to replace them before the new sidewalk is in place.
Measure G
Councilmembers declined to draft ballot arguments for or against an advisory measure on the Nov. 3 ballot asking whether the city should prohibit hotel development on the Adams Street property.
Ballot arguments for and against Measure G are due to the county registrar of voters office by 5 p.m. Friday, Aug. 14.
Watch now: California bans smoking, vaping in state parks and beaches
Be the first to know
Get local news delivered to your inbox!