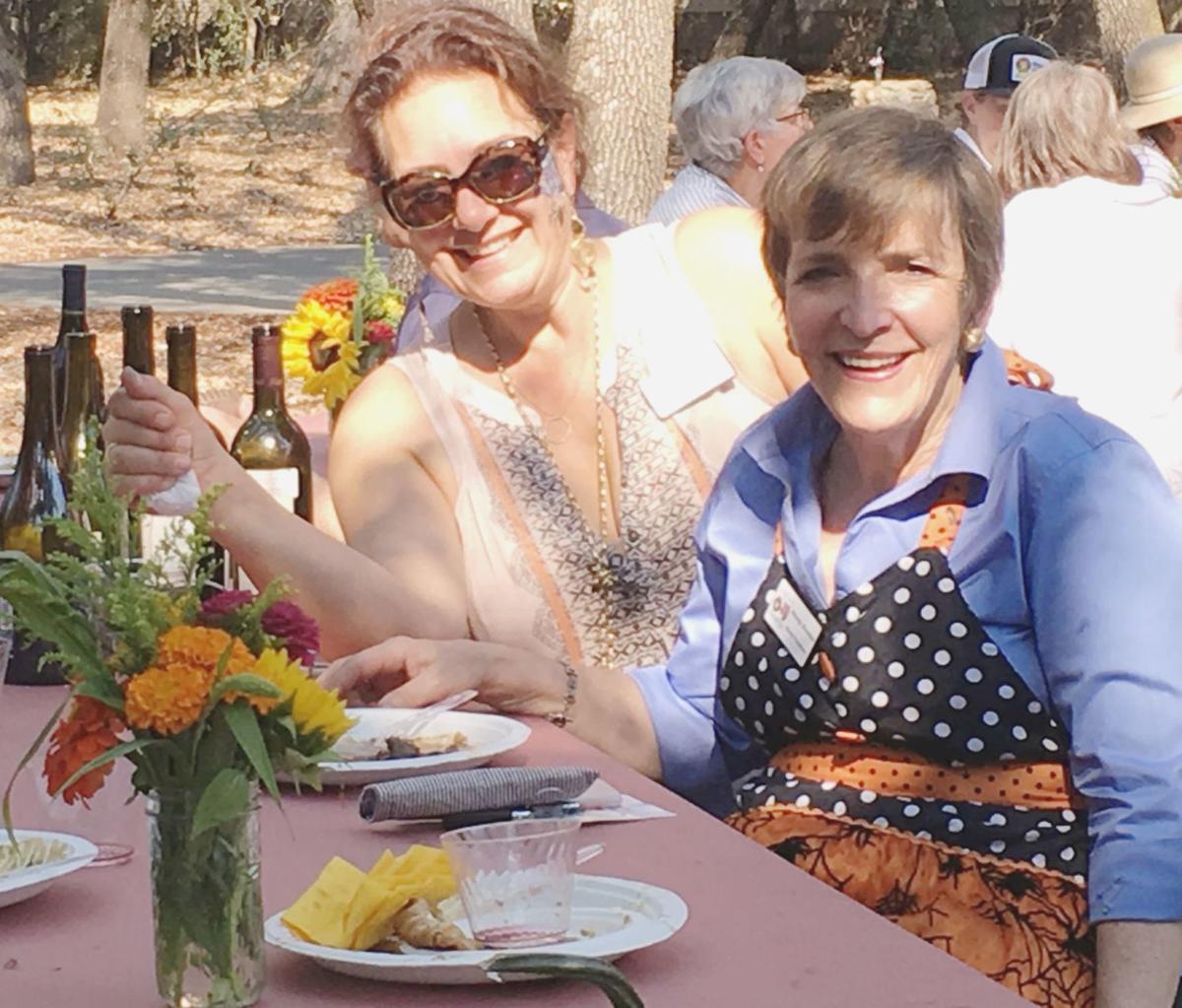 The St. Helena Farmers' Market returns Friday at a new location and with a back-to-basics, meat-and-potatoes – make that lettuce-and-carrots – approach.
Friday's market will be held from 7:30 a.m. to noon in the parking lot of the Napa Valley College Upper Valley Campus, 1088 College Ave. The market's regular location, Crane Park, is closed during the COVID-19 pandemic, but market organizers plan to return there as soon as it reopens.
To meet the standard of an "essential business" as defined by Napa County's shelter-at-home order, the market will feature only produce, meat, seafood, prepackaged food like tacos and pastries, and artisans selling hygiene products like soap, hand sanitizer and masks.
That means no hot food or hot coffee, no artisans selling non-essential items, no seating areas, and none of the market's usual events or programs.
Market manager Ed Smith expects 25-30 vendors, down from the 45-50 he'd expect for a typical opening week. To allow for social distancing, only 50 shoppers will be allowed in at one time.
The market will not be the social gathering place patrons have come to expect. Organizers encourage shoppers to buy what they need and leave, while maintaining six feet of social distancing.
"I say this in the nicest way, but we want them in and out of the market as quickly as possible," said Wendy Strachan, board president of the St. Helena Farmers' Market. "No dawdling, no socializing, no chatting, and ideally no kids."
"The main focus of this market will be to allow the growers to sell their produce," she said. "And as before, it's another source of food for those people on the CalFresh EBT cards."
To limit crowding, Strachan suggested that families nominate one person to shop at the market.
At each booth, one person will handle the merchandise and another person will handle cash and credit transactions. Vendors will wear masks and gloves, and shoppers are encouraged (but not required) to wear masks themselves.
Based on the number of shoppers who attend Friday's market, organizers might set aside senior hours for future markets.
Despite the restrictions, Strachan said she's looking forward to using the new space, which the college is offering free of charge.
"It's a very nice location, and it's going to be nice and cool," she said. "Kudos to the city and the college for allowing us to use it."
Strachan added that growers have been hit hard by the loss of restaurant business, and the market itself is "hurting" financially due to reduced vendor fees and the cancellation of fundraisers like CinemaBites, the market's collaboration with the Cameo Cinema.
"We've just done a donation drive, and people are being very helpful, but we could definitely use some funds," she said.
Editor's Note: Because of the health implications of the COVID-19 virus, this article is being made available free to all online readers. If you'd like to join us in supporting the mission of local journalism, please visit napavalleyregister.com/members/join/.
Concerned about COVID-19?
Sign up now to get the most recent coronavirus headlines and other important local and national news sent to your email inbox daily.